You may recall memory master Kenneth Tan from our previous article. To recap – Kenneth was the highest scorer for Team Singapore in the recent Singapore Open Memory Championships.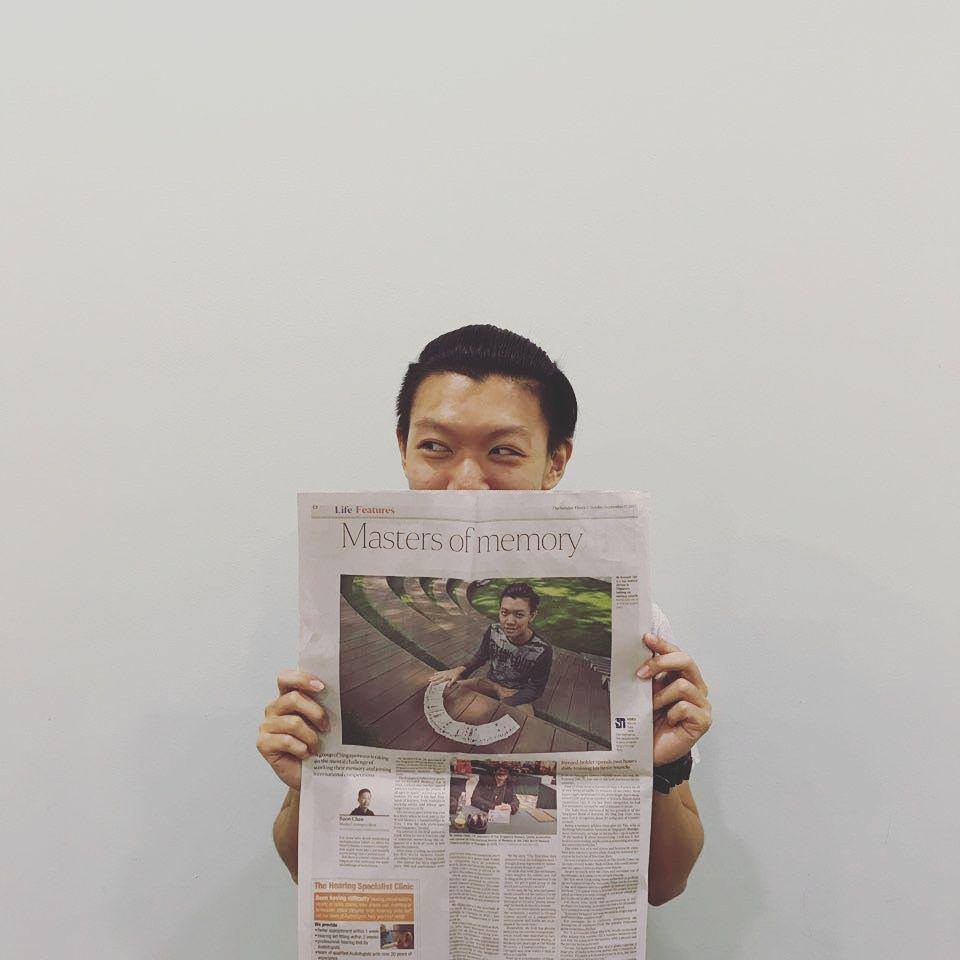 To date, he holds four Singapore memory records, and continues his memory training regiment as he manages KenMemorize, a memory training firm he set up recently.
In fact, he does all of this while staying on top of his studies at Singapore Management University (SMU).
Perhaps most impressive to me – he can memorise all 800 Pokémon in the Pokédex, even suggesting cute Pokémons to me via their Pokédex number while I scramble to find them in the list.
I don't know about you, but as someone who cannot even recall what she had for lunch the day before, this memory master is pretty impressive.
The only thing I had heard of when it comes to memorizing was the memory palace technique.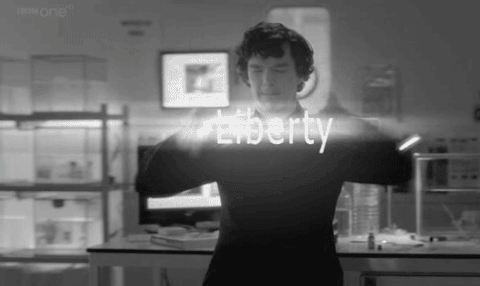 A fan of BBC's Sherlock series, I watched intrigued as title character Benedict Cumberbatch spun through his "mind palace" in search of a specific memory.
When offered the opportunity to learn this memory technique from Kenneth, I leapt at the opportunity.
Getting Started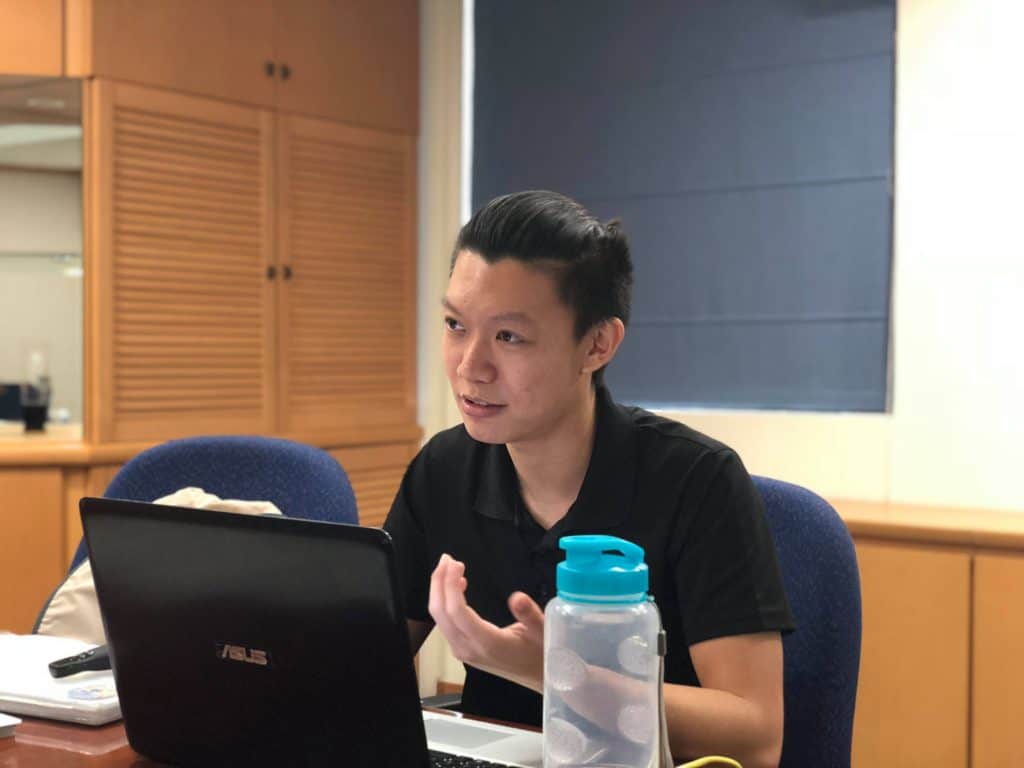 As a pre-test, Kenneth had me attempt to memorise 30 words in sequential order.
"Not bad, you got 22 correct!" He nodded approvingly at my answer sheet. "Now, what's the 4th item on the list?"
It took me a couple of seconds, but moving down my mental list of answers, I produced the answer swiftly.
"What about the 20th item on the list?"
Now, this was difficult.
See, I had utilised a story-linking memory technique, which essentially meant weaving items on the given list into a narrative I created in my head.
To get to the nth item would require mentally walking through the story from the very beginning, counting off the items on the list as I went along.
This becomes a problem if you are asked to recall, say, the 100th item on a given list within a short period of time. This is why the memory palace technique reigns supreme, and this is where my lesson began.
Creating A Memory Palace
As all good teachers are prone to do, Kenneth's teaching was a hands-on one: we went for walk around the office  compound.
"Your office compound will now double as your memory palace," Kenneth explains.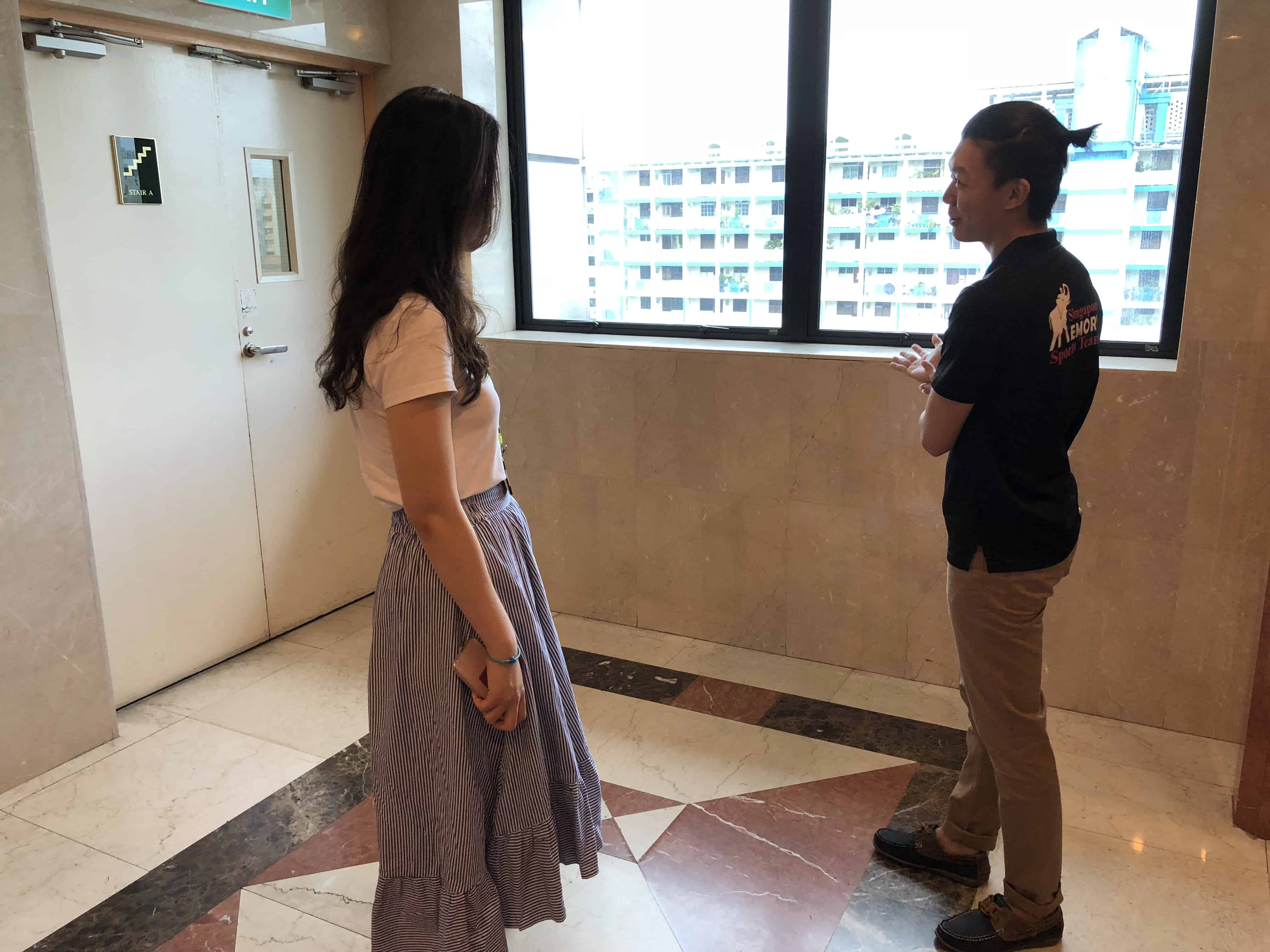 With the memory palace technique, you create a specific route in your memory palace, numbering distinctive features found within the scenes that you walk through mentally.
A memory palace's 'features' could include a mahogany front door, a wall painting, or simply a bottle of air freshener in the corner. Each feature acts as a 'slot' to pin a desired piece of information upon.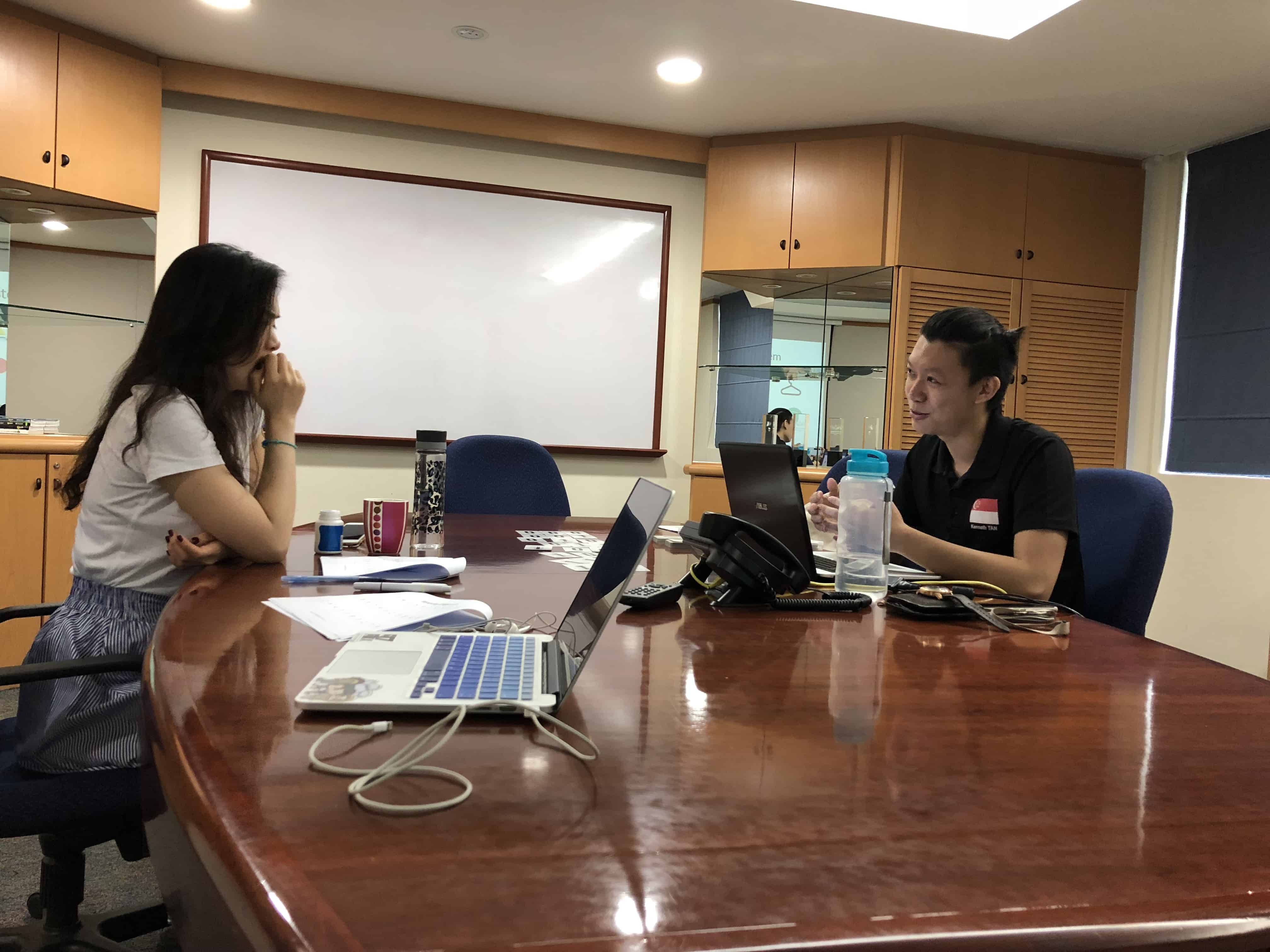 Having imprinted the office compound and its features onto my mind, Kenneth had me start pegging individual bits of information to each feature.
For example, the 8th item on the list being a snowman, I pegged a dancing snowman to the 8th feature of my memory palace, the lift.
In my mind's eye, I envisioned lift doors opening and a dancing snowman lifting his twig-arms up in greeting.
Subsequently, when tasked to recall a numbered item on the list, all I had to do was recall the feature and the corresponding item-image I had pegged to it.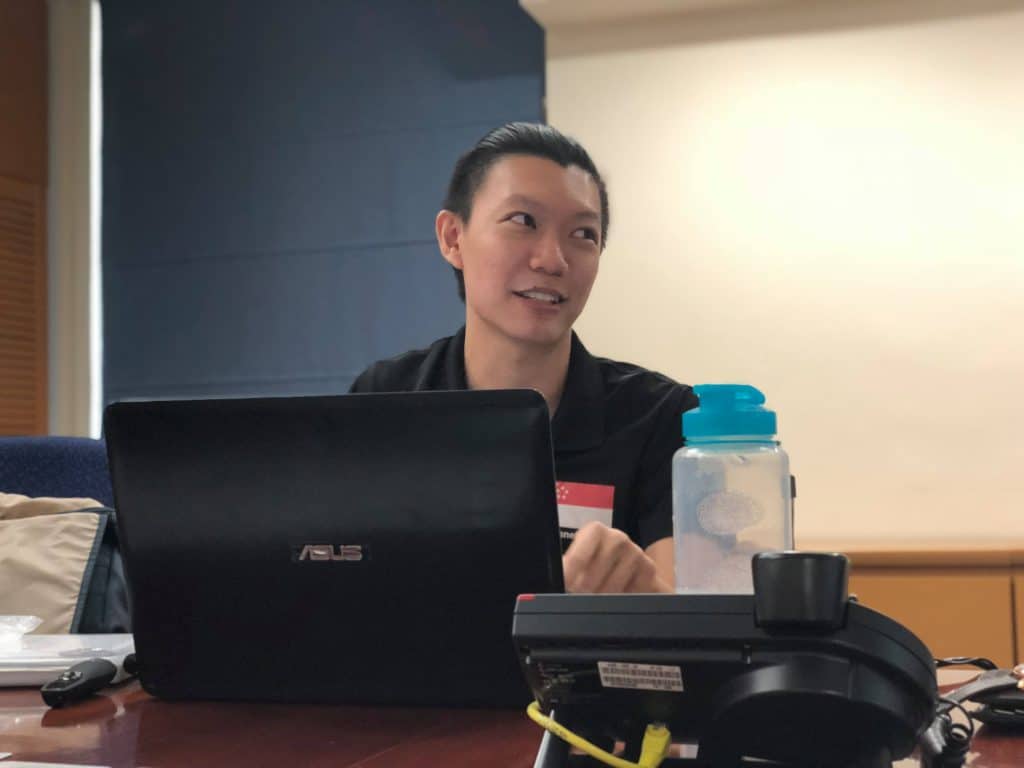 Kenneth advised adding Kolour, Emotions, and Numbers (K.E.N., you get it?) to the imagery so as to make it unique and that much more memorable.
An excitable snowman in a glittery red top hat, for instance, stuck more staunchly in my head than a stoic and emotionless one.
"What's the 25th item on the list?" "Magpie!" I crowed triumphantly.
Reassured that I had the technique down, Kenneth took a look at his wrist watch, announcing that we had taken 2 full hours to do the walk through and committing of imagery to memory.
I was pretty aghast – 2 hours was by no means a short period of time – but also impressed. It was indicative of how hard Kenneth had worked before achieving his current level of efficiency.
Post-Teaching Evaluation
The experiment was far from over.
Having learnt the technique, it was time to put it (and myself) to the test. A fresh list of 30 words was put in front of me.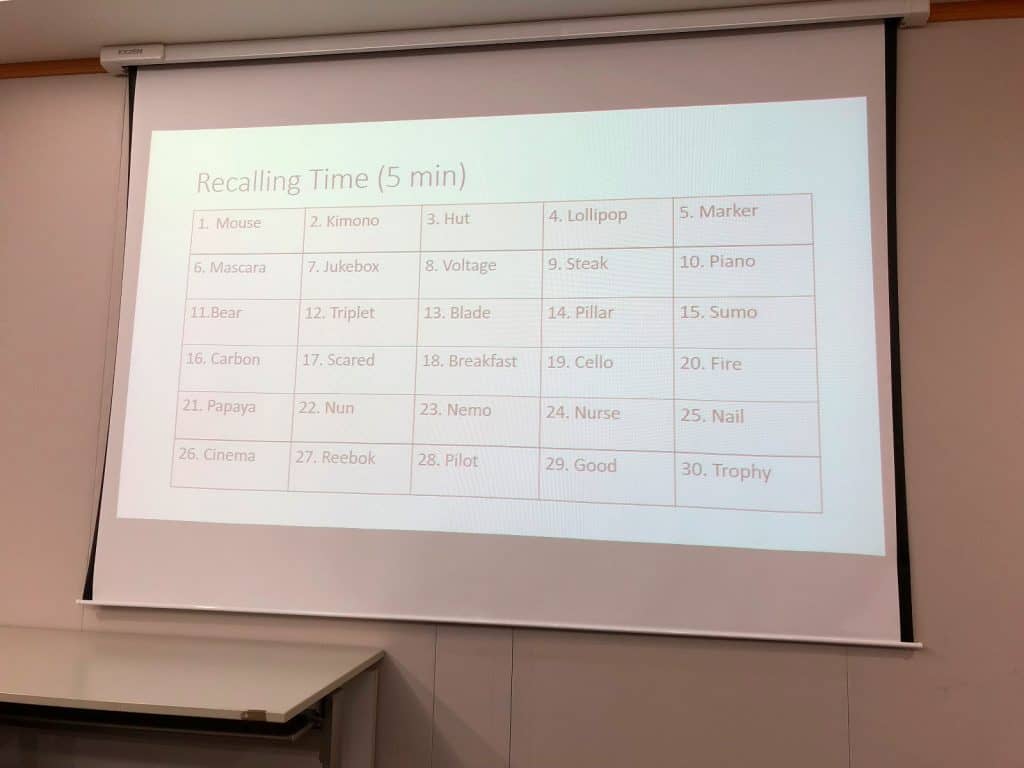 This time, I had to commit them to memory in a short span of 5 minutes.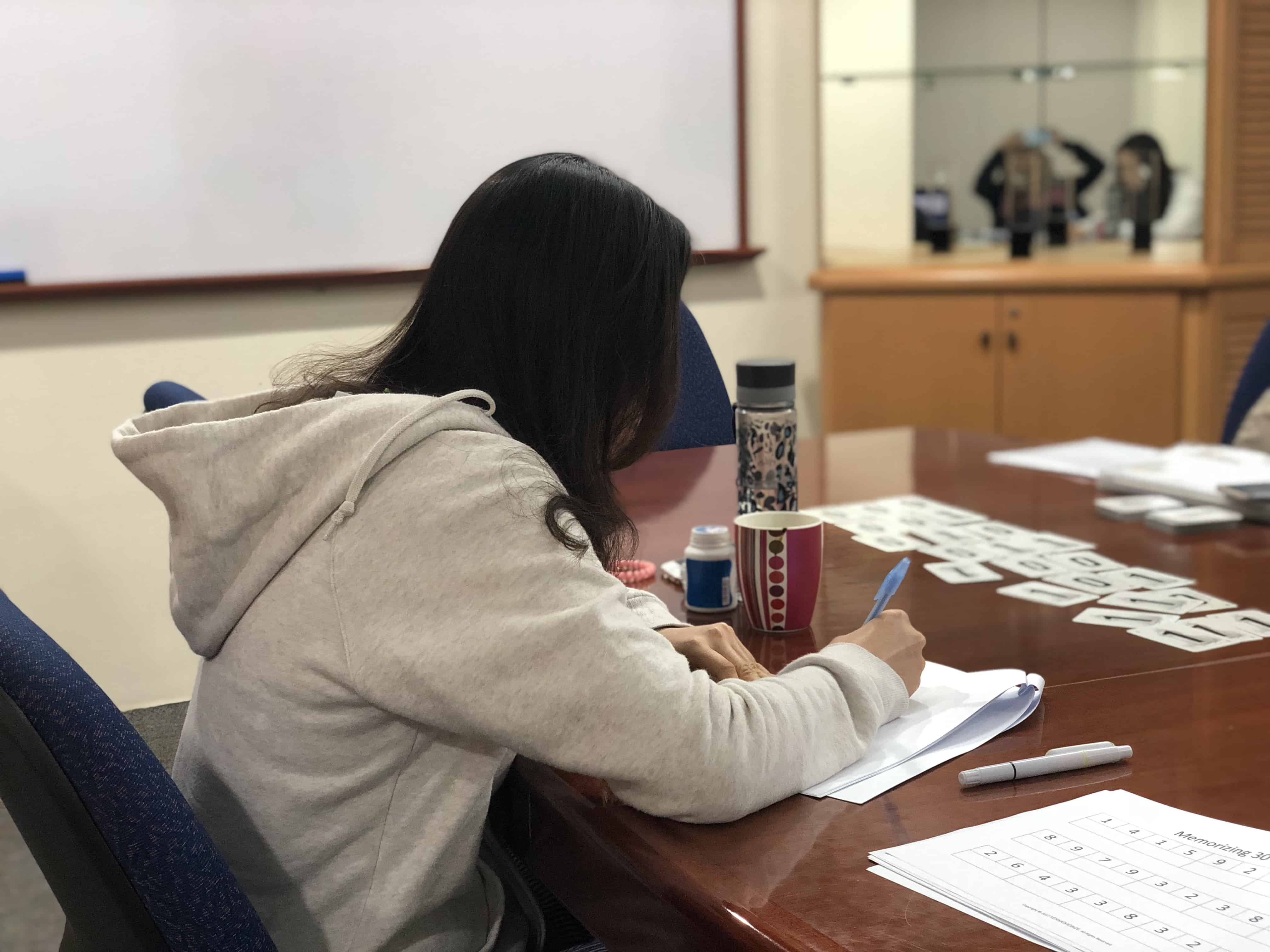 The result? A 100% score, plus the ability to list them in sequence.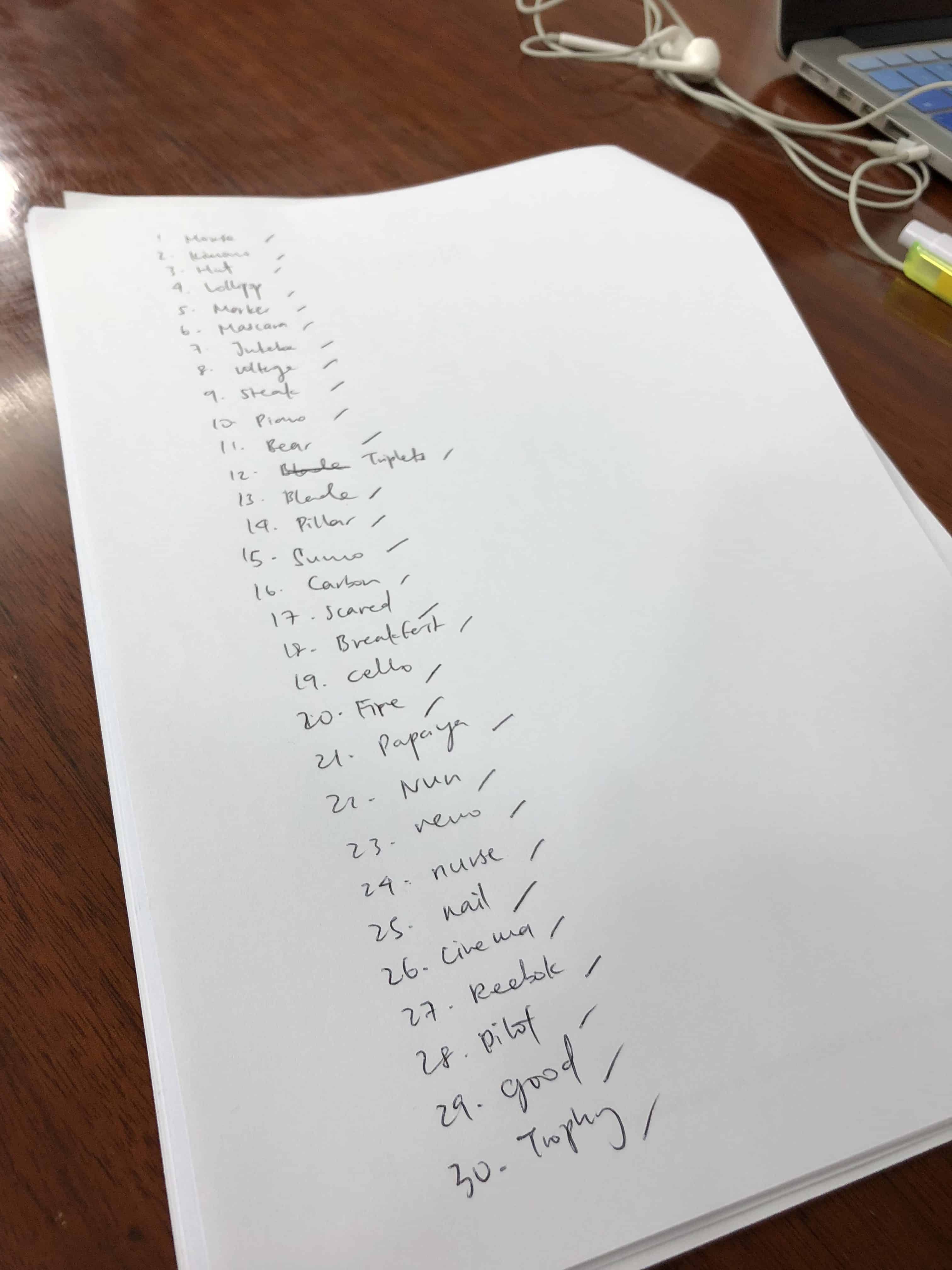 I'm not sure who was prouder (and more relieved) – Kenneth or myself.
Takeaways From The Memory Master
While I have no intention of participating in memory competitions (and go against Kenneth? No, thank you), I foresee practical applications to learning this memory technique – shopping items and to-do lists, easily committed to memory without the need for pen and paper.
And of course, the more frivolous application of impressing people with my memory power at parties.
As a final note, Kenneth wisely advises that "picking up a skill takes time. You just have to keep trying."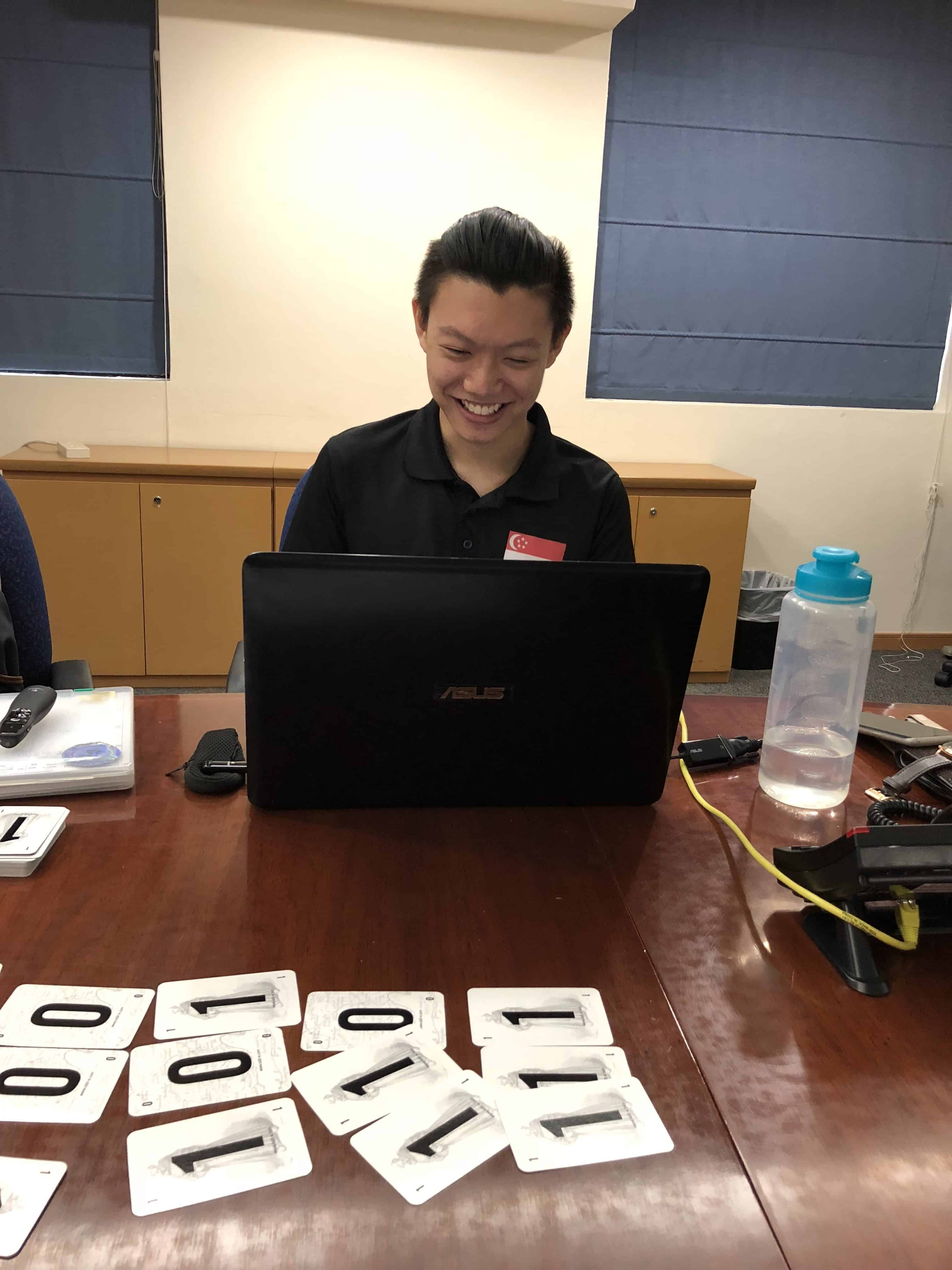 Consider me impressed, Kenneth. A great afternoon picking up a new skill – this is where I say thanks… for the memories.
To see more from Kenneth and pick up memory techniques from him, click here.