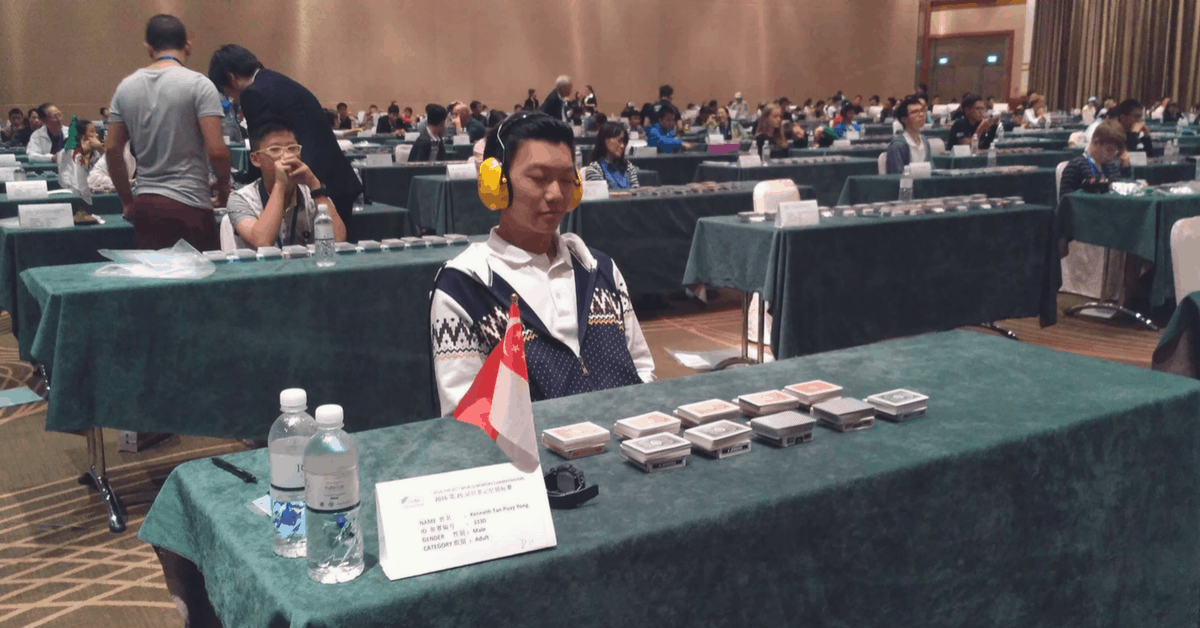 On the surface, Kenneth seems like your average Singapore Management University (SMU) student. However, what sets him apart is that he has one of the best memories in Singapore. Not only was he the highest scorer for Team Singapore in the recent Singapore Open Memory Championships, he placed 7th overall.
Dressed causally with a his hair tied back into a small ponytail, I meet Kenneth to understand more on how he expanded his memory power.
Kenneth is only 23 this year, having first got into memory sports while he was serving in the army.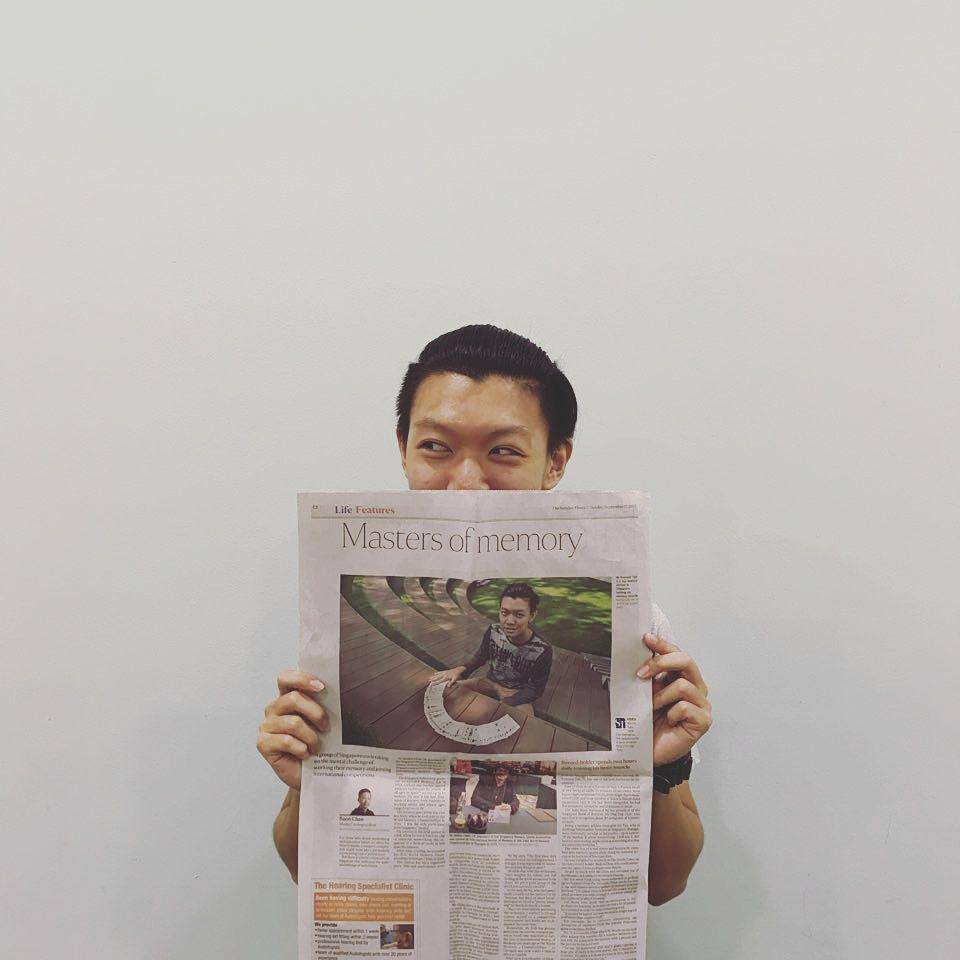 "During NS, I chanced upon a news article on Straits Times, and read that this person can memorise the value of pi beyond the 100th digit, so I was quite amazed. After that I used my free time in army to try to do the same."
That person, Wellon Chou, would go on to be the person he first learnt memory techniques from. Kenneth contacted him and told him that he was interested in memory sports, and then attended one of Wellon's Memory Ark memory technique courses.
"After that I went back to camp with the notes I received and I practiced inside the camp whenever I could."
This meant that he practiced not only during the breaks that he had in the daytime, but also with the spare time he had in the night. He says that it's because he "had nothing to do after 5pm".
On top of that, his drive to memorize meant repeating certain processes to train his technique while his peers played mobile phone games during breaks.
This paid off as Kenneth took less than two weeks to become familiar with the various memory techniques that he learnt.
The Memory Palace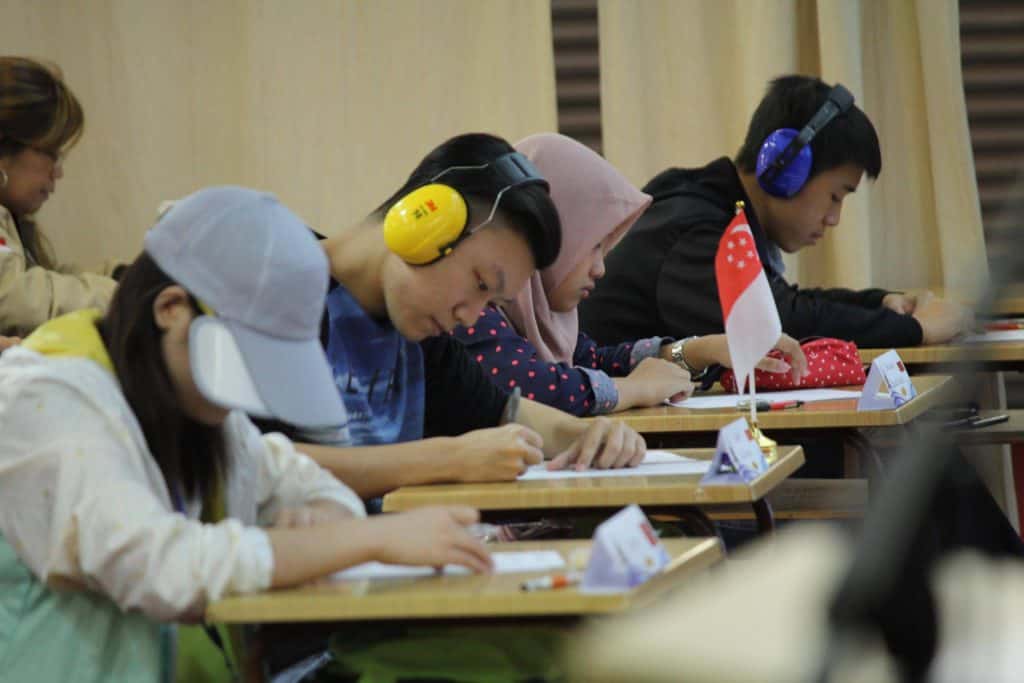 Since then, Kenneth has gone on to take part in various memory sports competitions, and now has six Singapore memory records under his belt.
With such impressive records, I ask him if it's possible for an average Joe like me to enhance my memory as well. He says that it depends on the purpose or usage – for day to day application, it takes consistent practice to improve your memory.
"However if it is for competitive purposes – to be a memory athelete – you need to put in some effort."
Kenneth is part of the Singapore Memory Sports Association (SMSA), whose purpose is to provide a platform for all like minded athletes in Singapore.
He added that he's also actively looking for people who are interested in memory sports to join him.
"Memory training is very mundane to be honest, so if you were to train yourself you might not see much improvement. If you train with your friends, it's like a mini competition so you become competitive – you improve yourself from there."
To memorize numbers, Kenneth uses a system called the English Major System, similar to a coding system where numbers are converted to images, as well as the memory palace technique.
Having briefly read about the memory palace technique before, I tell him that it seems difficult to execute.
"I think why people find it (memory palace) tough is because they don't have people to guide them through. Online information don't actually tell you how you should visualize it."
He then proceeds to give me a crash course – he tells me that to make things easier, my first memory palace should be somewhere I always visit. For Kenneth, it is his house.
"I am at home almost everyday, so I know where each object is placed and I create my own mini palace that way. Subsequently I extended my palace to other places, like the Esplanade area- it's more like a journey rather than a palace."
He ends off by saying that for for one's memory palace, you can imagine your own place or choose places that already exist.
First Act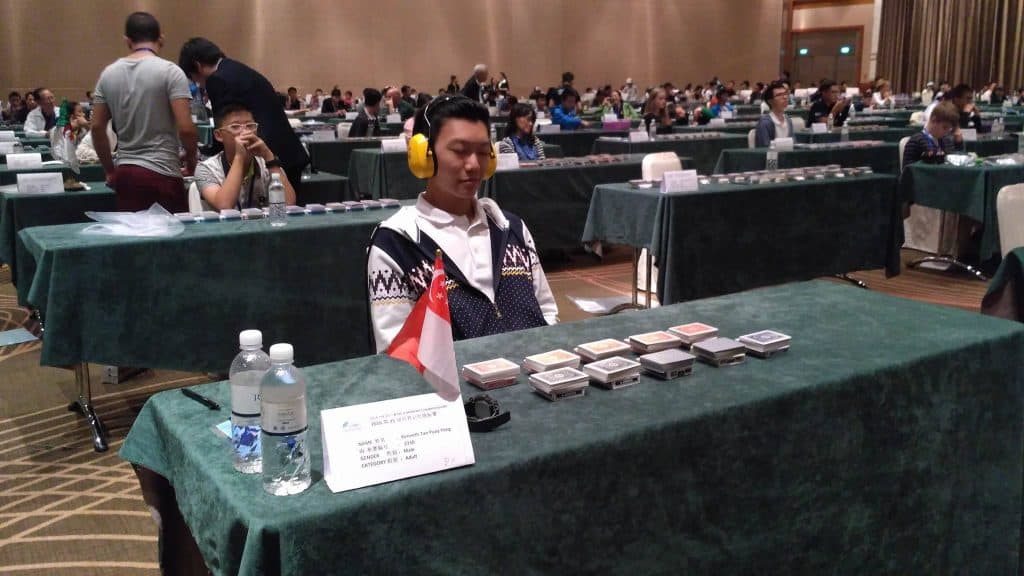 Kenneth says that storytelling is a simpler and effective technique which we can use to enhance our memory.
"If you want to make something memorable, you need to think of something very crazy and be creative."
He then proceeds for a short demonstration, scrolling through his Whatsapp chat while mumbling, "I can show you something – I can't guarantee will work, but I can show you."
He then shows me a photograph of one of the the SMU Kopitiam stalls menu, saying that he took the photograph a few weeks ago. There are 43 items on the menu.
"You can test me on any number and I will try to give you the corresponding item and the price! But I haven't tried to recall it for a long time." His voice seems shaky, and I begin to wonder if he will manage to pull it off.
I pick the number 38.
"31,32, 33…If I'm not wrong it's Kaya Butter…Kaya Butter Traditional Toast. The price is $1.20"
He adds with a laugh that he almost forgot. Meanwhile, I feel like I've just watched David Copperfield perform a magic trick.
He shares with me how he arrived at his answers.
"I went to the 38th location my memory palace – it's the Wheel Of Fortune in Changi Airport. I imagined that I spun the wheel and I got a traditional toast set. Instead of saying it costs $1.20, I convert it to numerical form which is 120, which I then link to the Pokémon index, giving me a Staryu. So after I ate the toast I was in heaven and I could see star…yu."
This entire process is a mixture of various techniques. Converting the number 120 to the image of Staryu is a coding system, Changi airport as his memory palace, and storytelling consists of how he spun the wheel of fortune and won the toast, becoming so happy that he saw stars.
He says that normally when he explains this process to others, they will say "so mafan (troublesome)".
"I don't know how to make it simpler for them as this is how we processes things in our brain."
Memorizing Pokémon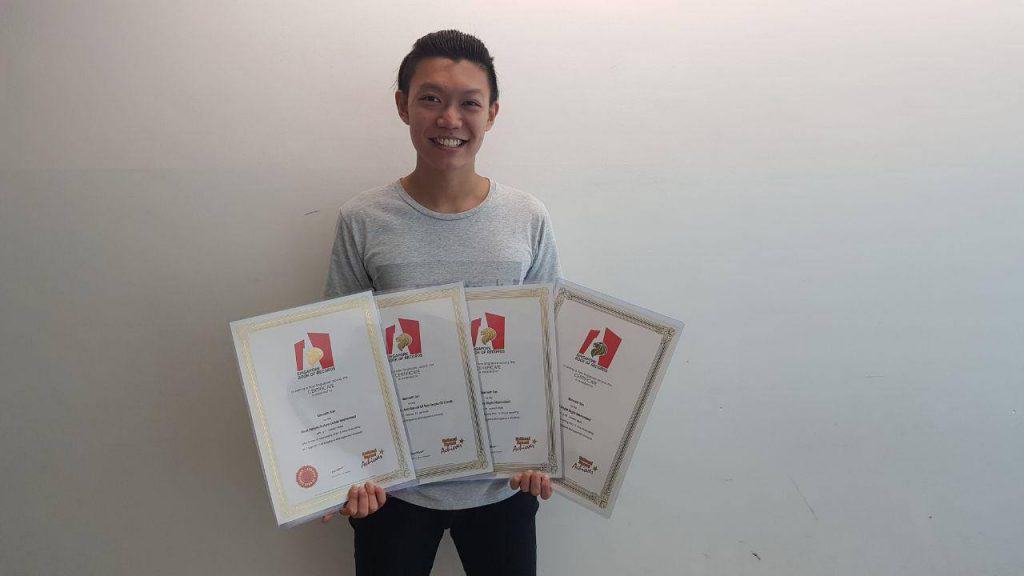 Kenneth leveraged on the English Major System to memorize the entire Pokémon index – the conversion of Pokémon to numbers comes naturally to him now.
After one of the competitions in Malaysia this year, Kenneth was looking for ways to expand his system. He went to Changi Airport to look for a memory palace, and witnessed the Pokémon fair happening. His friend jokingly asked him to try remembering all the Pokémon.
"She dropped the question casually but I took it seriously," he adds with a laugh.
With more than 800 Pokémon in the index, I ask him how long he took to memorize all of them.
"That's a question I get very often. I do it on a daily basis while I commute – I look through a list and then I associate it with my previous system. Each MRT trip is around 20 mins, so it took me less than 1 hour to memorize 100 Pokémon. Subsequently it will get easier, since I've already trained my mind for it."
He recalls how some of his friends believe that memorizing Pokémon is easier if you've played the Pokémon game before, but that did not work for him. Instead, he says that it's all about being creative.
Kenneth The Student 
Given that Kenneth is preparing daily for his upcoming competition, I ask if he's still able to cope with schoolwork since exams are approaching. His first line hits home for many students: "I have to cope, no choice."
"I would say it's time management – I have been doing my notes regularly on a weekly basis. If I take a Business module which only requires me to memorize then it's more straightforward but because I'm in School of Information Systems (SIS), a lot of it involves application of knowledge."
He is upfront about how his memory skills are a result of his effort rather than talent, saying that discipline is needed to train daily. He then shows me examples of what he's expected to memorize for his memory sport competitions.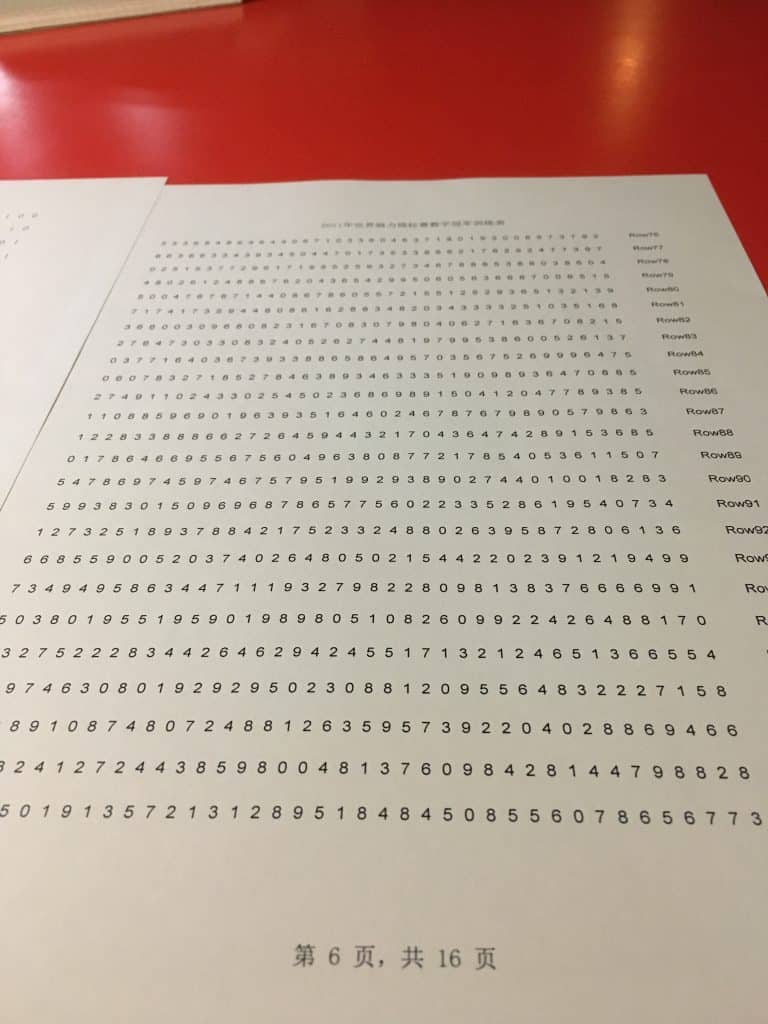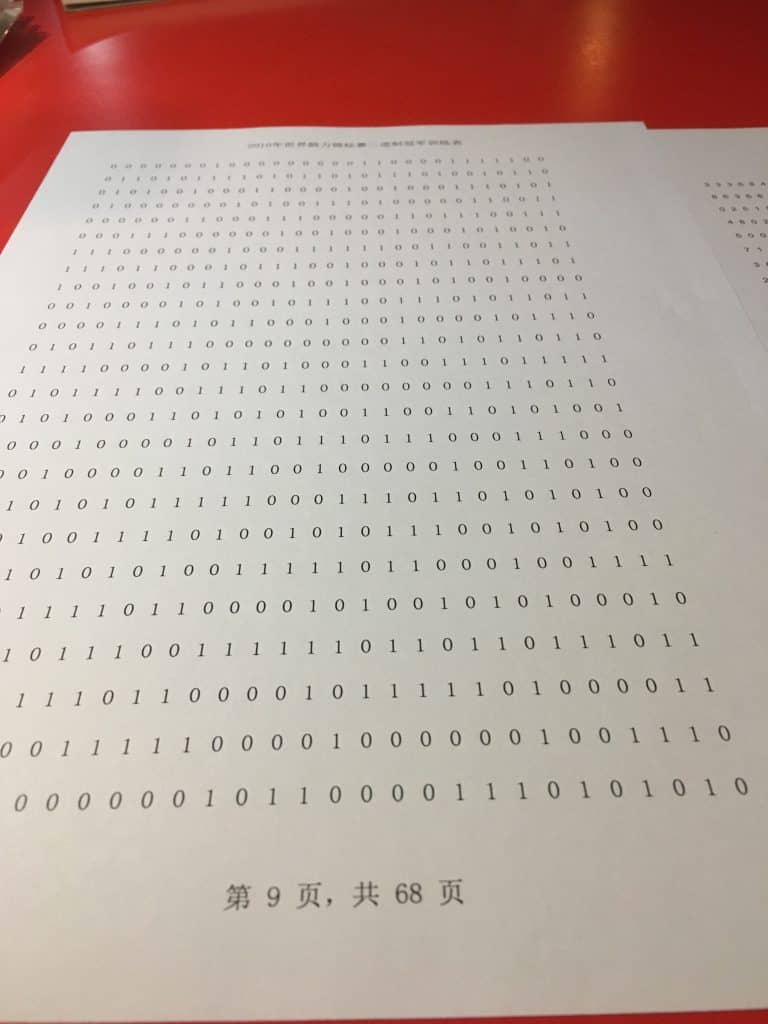 After which, he pulls out his exercise book that he uses for practice. While I snap away, he jokingly says, "show that there're mistakes!"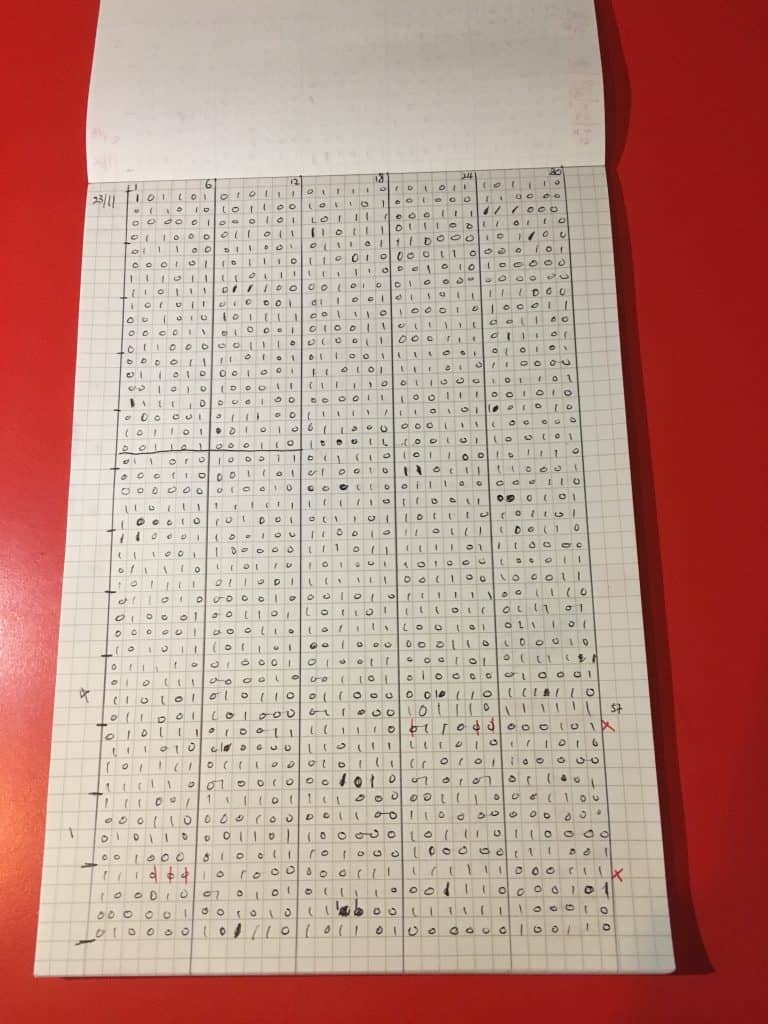 If I Ken Do It, So Ken You
When I ask about his future plans, he shares about how he hopes to provide memory training.
"I've always wanted to have my own startup company, so I decided to do something related to memory training since that's what I'm good at."
The result is the brand name KenMemorize, a combination of his name and the word "memorize".
"It's a pun and I always end off with, "if I Ken do it so Ken you."
Laughing, he adds that "it's very embarrassing when I say this aloud."
The company is brand new, and currently Kenneth is trying his best to juggle it together with various aspects of his life such as his upcoming exams, competition, and reservice.
Just last month, he conducted a small workshop – the feedback he received from his participants was that they found his tips to be very effective. In fact, results were visible by the end of the session.
"Before the workshop I gave them 30 words to memorize. They come in and can memorize 15 words at first, but after they pick up the technique, most of them managed to memorize all 30 words."
Kenneth says that the best way to know if you're interested in memory sports is to join a competition, after equipping yourself with basic techniques.
He recalls his first competition in China, where he paid for everything on his own.  He admitted doubting himself as he knew that he was not ready for it, but Wellon was pushing him to take the first step.
"It was only at the competition ground that I felt the atmosphere and I realized that a lot of people actually put in hard work to train."
The rest, is as they say – history.