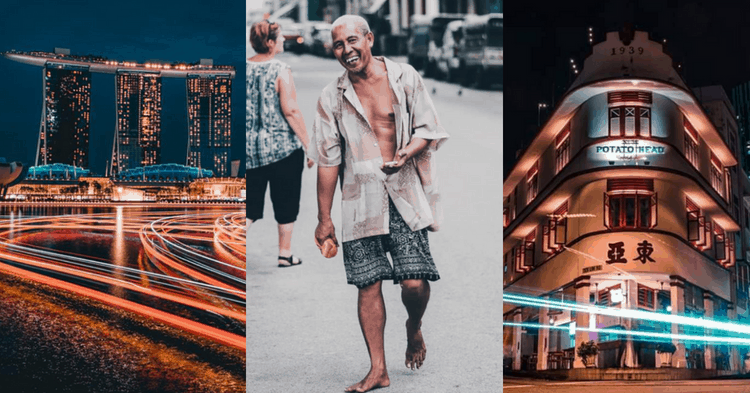 More often that not, we hear our fellow Singaporeans lamenting about how "Singapore is so boring" or "there's nowhere else to go". It's understandable – living in a place and seeing it every day normalises all that we see.
Rarely, we stop to admire the beauty that Singapore has to offer.
Yet, there might be a campaign to change that. In honour of Singapore's 53rd National Day, National Geographic and the Ministry of Communications and Information (MCI) have jointly launched a new #WhatMakesSG campaign.
What Makes Your Singapore?
Using the hashtag #WhatMakesSG, Singaporeans and Singapore residents are encouraged to share what makes our little red dot such an exciting place to live in.
We rounded up a few of our favourites, which are guaranteed to make you fall in love with Singapore all over again.
https://www.instagram.com/p/BimTx6dgWRI/
While it's no surprise that our renowned Marina Bay Sands is a hotspot for many of these photographers, it's clear that there are other aspects of Singapore with just as much splendour to show.
For budding photographers and photography enthusiasts who want to try a hand at showcasing the beauty within Singapore, you have till 22 May to join the campaign too. What's more – winners of the campaign stand to win an overseas trip and DSLR cameras.
For more information, click here.