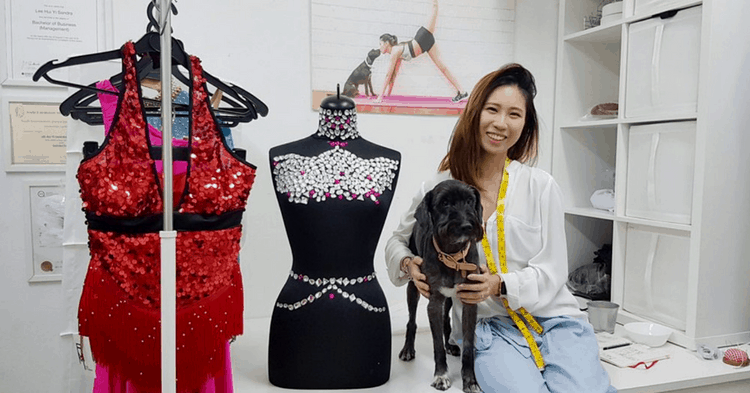 On a hot Saturday afternoon, I am on my way to meet Sandra, owner of local dance and fitness apparel brand – Free Movement Singapore. I first got to know her when she started a small shop at *Scape Mall approximately 4 years ago.
27-year-old Sandra Faustina Lee is also a Jazz, Contemporary Dance and fitness instructor and a dance costume tailor!
As I walk up the slopes to Sandra's studio tucked away in a cosy corner of Pearl's Hill Terrace, I cannot help but wonder why would this young millennial venture into such a niche occupation?
Rebuilding Her Business From Scratch Again
Greeting me together with Tiger, the cute resident studio dog, Sandra welcomes me into her work space with a wide smile and explains to me the story behind Free Movement Singapore.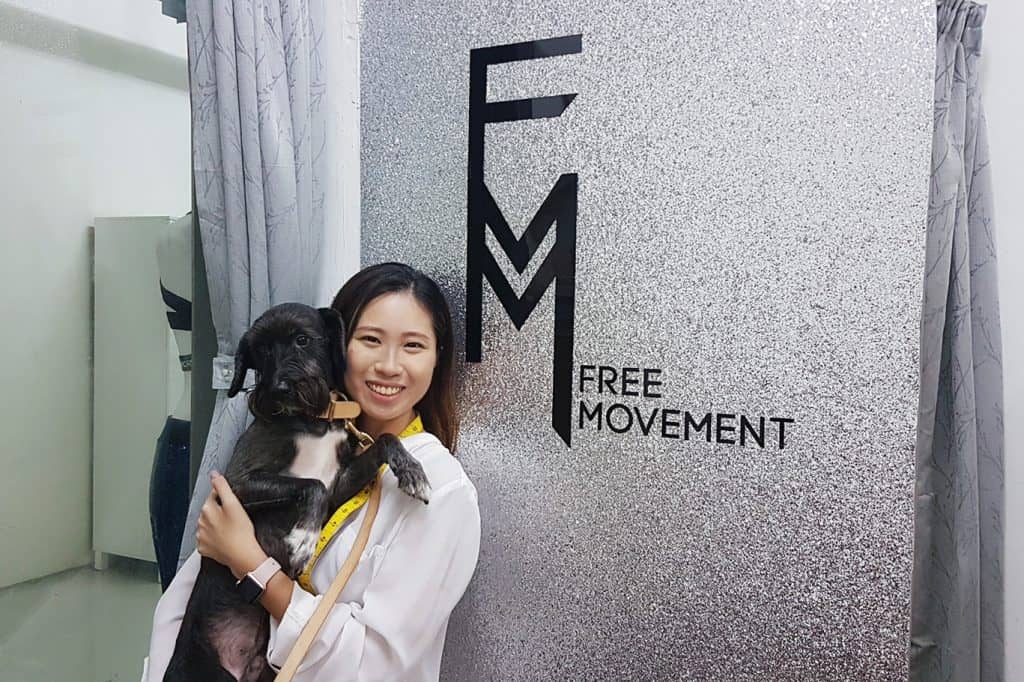 "After I closed my shop at Scape, I plunged myself into a lot of work. At that point of time, I was teaching dance classes, managing a café, NEATO, with my friend and negotiating deals with dance studios to sell my dance wear. All the work left me feeling drained and rather disillusioned."
It was the encouragement and love from her fiancé that made Sandra decide to put a stop to the hectic madness and sole-heartedly build up Free Movement Singapore again.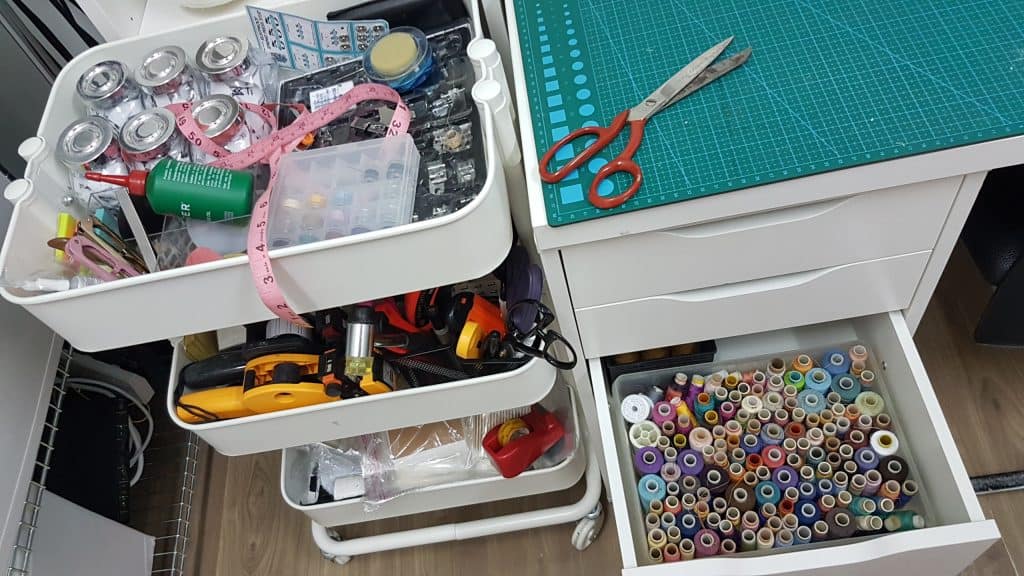 The dedication and passion she puts in is evident from the growth of her business. From selling ready stocks taken from a supplier, Free Movement expanded to name customisation and eventually, to designing and making the entire dance outfit.
With a glow on her face, Sandra shows me her sewing machine enthusiastically and describes the various functions which I can barely understand. She tells me, "I learned how to use the sewing machine when I was young. My aunt is also a tailor and I remember playing with the leftover fabric she had."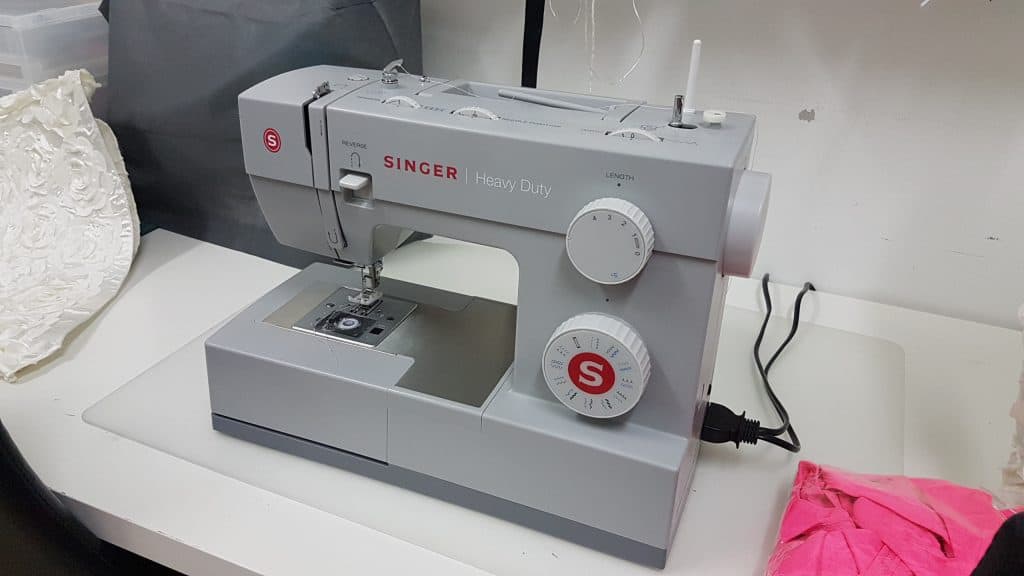 As her tailoring assignments increase, she realises she has to go for sewing classes to further develop her skills.
"Making dance costumes is very different from normal clothes. The fabric used is often stretchy and the designs incorporate a lot of mesh, lace and sequin embellishments. Even cutting the fabric requires a lot of patience and technique."
Finding Opportunities In An Almost-forgotten field
At such a young age, I am curious if she has met demanding customers who think she is too inexperienced. After all, tailoring is a sunset industry in Singapore – most of those we come across are veterans who have been in this line for decades.
Sandra laughs and admits she has encountered doubt from some new clients, who exclaim "You are not the one sewing right?!"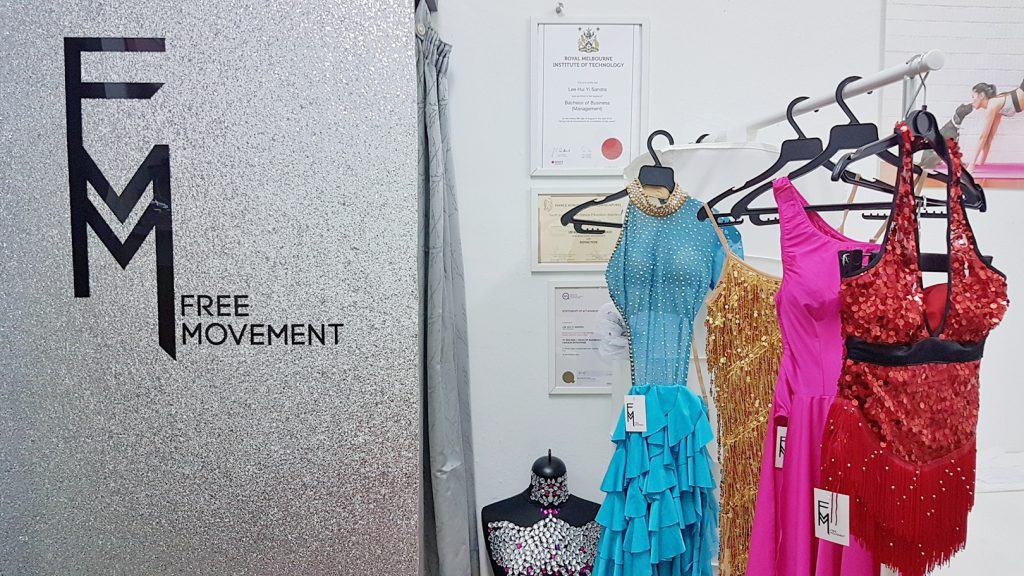 In a declining industry where most people are used to seeing seamstress or tailors belonging to a more matured age group, Sandra has probably got to be the youngest in Singapore.
In order to reassure her clients, she likes to show them her past designs on Instagram and also existing tailored works hanging in her studio. Her portfolio speaks for itself.
"Precisely because this industry is so niche, I actually see an opportunity!"
"As a dancer myself, I have an advantage in designing and making the costumes because I know how it needs to fit the dancers while they are performing."
To design and make a customised dance outfit require 6 to 10 weeks, depending on the complexity of the design, the number of materials used and the genre of the dance.
"Contemporary dancers prefer simpler costumes such as a cropped top and a skirt, while ballroom dancers require more extravagant, blinged-out designs. Prices start from an affordable $80 to a couple of hundred for the flashy ones!"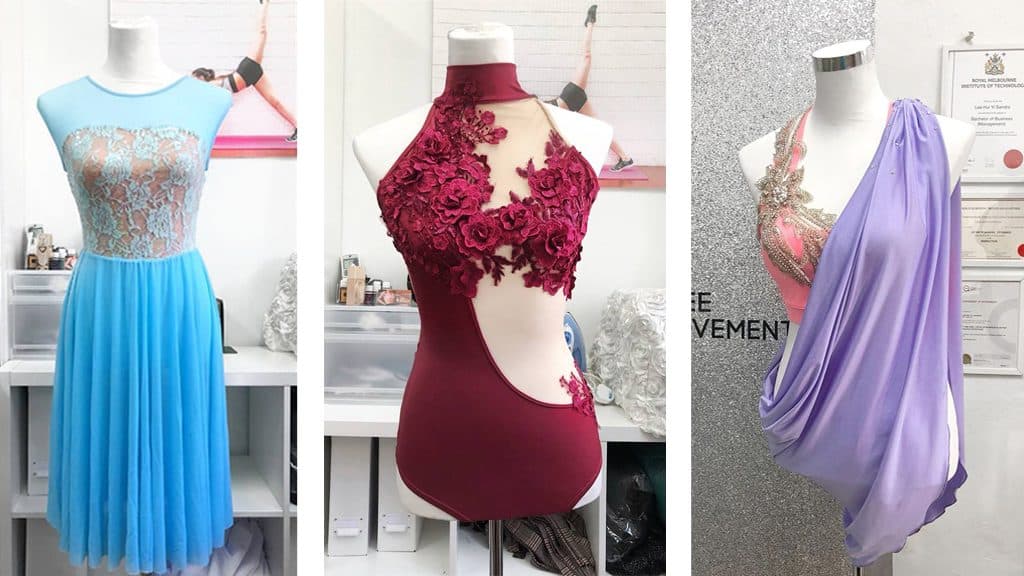 Making costumes for the SYF (Singapore Youth Festival) dance groups was one of the most unforgettable experiences for her. It was such a tight rush to meet deadlines that her studio became a madhouse.
Recollecting the chaos was bittersweet. "There was fabric everywhere! I ended up cutting cloth on the floor because I cannot see my work table. Luckily for me, my auntie helped out a little and we managed to complete and deliver all the costumes on time."
It was not a bed of roses at the start though. Entrepreneurship sounds more glamourous than it really is.
The first 6 months was the toughest. So desperate to make it work, Sandra took on orders that required time and effort way beyond the budget of the outfit. Looking back, she acknowledges that she "learned to say No the hard way".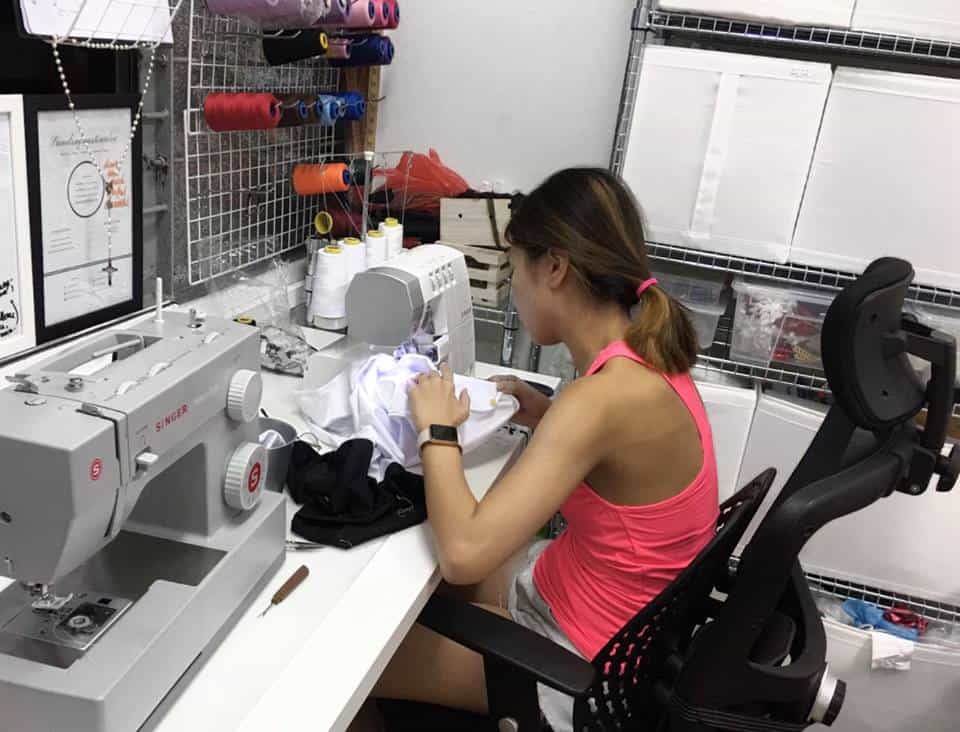 However, it was a good experience and Sandra has great plans for Free Movement in the future. She wants this company to become a social company and to help society, for example, by hiring people from less privileged backgrounds.
The sequin mannequin in her studio is symbolic of the success of Free Movement.
Sandra salvaged the mannequin after being discarded by its previous owner and thought that it would make a good reminder of the grueling path she took to accomplish what she has today.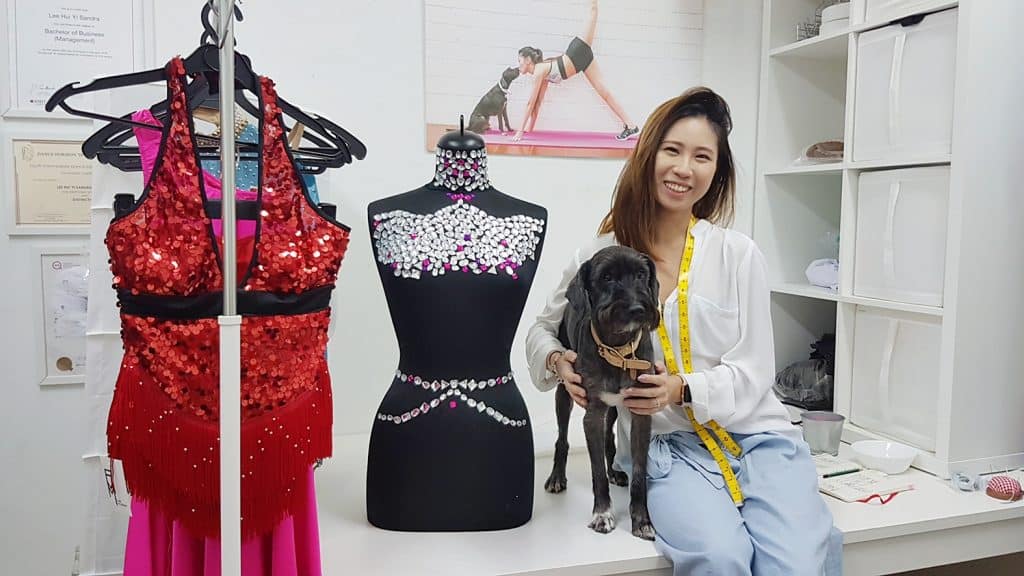 She proudly tells me, "Every rhinestone is stuck on individually by customers or people who visit my studio. I wish to see it fully-sequined one day."
If you would like to custom-make a dance costume or alter dance outfits, do check out Free Movement Singapore !