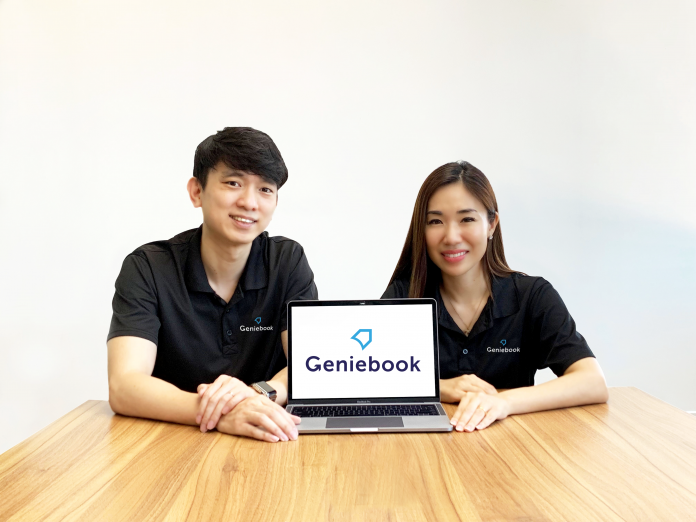 With the ongoing COVID-19 situation persisting, many schools have recently turned to e-learning and online classrooms to conduct lessons. However, such edtech platforms have long been popular in the region.
APAC currently represents 46% of the global edtech market and is expected to grow to a whopping 54% in the coming years. Furthermore, with Singapore's strong focus on academics, it's not surprising to see multiple edtech companies consistently emerging.
One of such companies is Geniebook – a tuition-centre turned leading educational online platform to aid student learning.
While its success in this competitive industry can be credited to the 15 years of teaching experience that the founders have, Alicia and Zhizhong also look to their families for inspiration in their career.
Teaching During Their Undergraduate Days  
While both Alicia and Zhizhong are Business graduates, the two friends have harboured a passion for education since their university days.
"We share a lot in common. Due to similarities in our upbringing, we are very independent and did not want to rely on our parents to provide for our tertiary education. Because of this, we started giving tuition together," they explain.
At that time, Alicia would provide Mathematics tuition while Zhizhong specialised in Science. As they were teaching different subjects, they would often refer students to one another.
Zhizhong shares, "We would read up on techniques – from mind-mapping to speed-reading – to aid learning and incorporated them into our teaching."
While Alicia was contemplating on whether she should switch to the education route during her Accountancy days, a quote from Mother Teresa – "help one person at a time and always start with the person nearest to you" – deeply inspired her to take the leap.
Similarly, just as Zhizhong was one module away from attaining a double major in Finance, he reflected upon his purpose in the larger workplace. "I realised that education is the passport to our future. I wanted to make an impact and revitalise learning."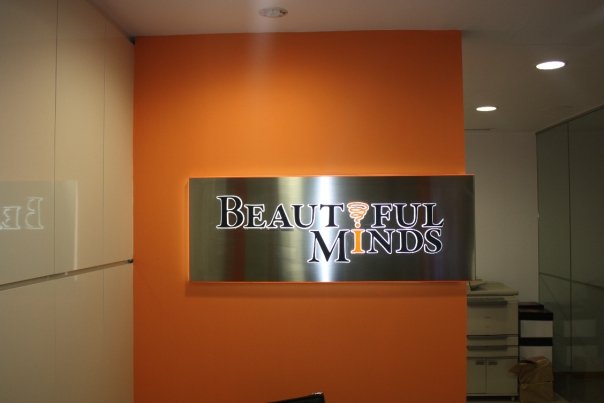 Perhaps it was written in the stars, but this mutual enlightenment could not have come at a better timing. The duo kickstarted an education centre, Beautyful Minds, in 2007.
Of Hard Work and Sacrifice
Upon their graduation, it remained apparent that the duo took the road less travelled. Many of Alicia's and Zhizhong's peers were thriving in big corporations, while they had to invest time and money only to be drawing out a meagre S$1,200 monthly salary for one and a half years.
Apart from that, they also struggled with attracting their first batch of students. Alicia shares, "We started with door-to-door sales, but the vicinity of our first centre was littered with KTV lounges – which attracted a lot of unsavoury characters."
Although the odds were not in their favour, both of them constantly persevered and never lost sight of their purpose for starting out this business.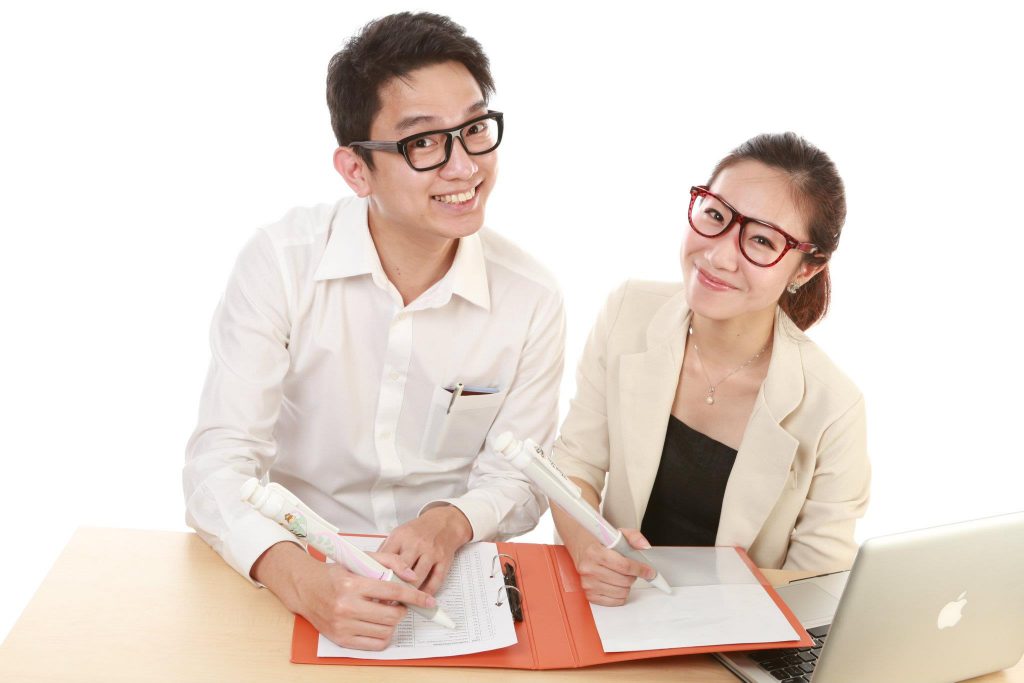 Throughout their time at Beautyful Minds, Alicia would be in charge of creating educational material for the students, and both of them would be the main teachers in the tuition centre.
Thankfully enough, all their hard work and sacrifices bore fruit, as Beautyful Minds would expand to five branches by 2010.
Reimagining Education
Alicia and Zhizhong credit Beautyful Mind's success to their teaching method of revising topics that students tend to make more mistakes in.
"Majority of our students improved and we began to expand rapidly. But with the overwhelming demand, delivering personalised lessons to every student became close to impossible," they admit.
They started to look for solutions online to check if there were any available question banks that could generate relevant questions based on students' weaknesses – but to no avail.
Coincidentally, 2010 was also the year that Apple released the first iPad – and this inspired them to develop their own software — Geniebook.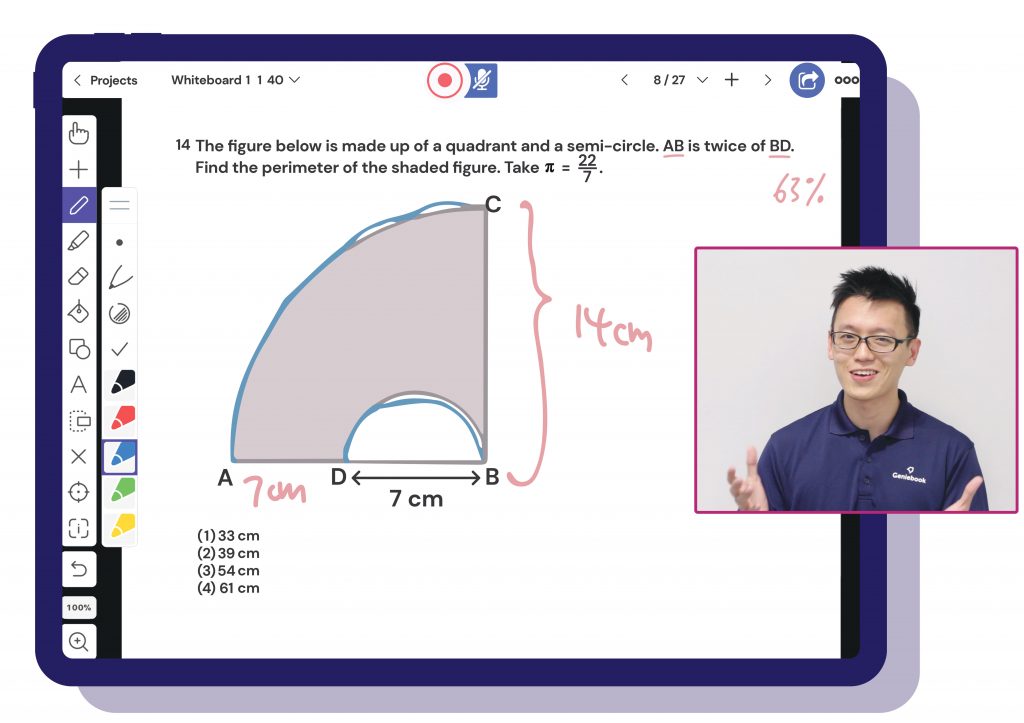 Similar to genies being able to grant different wishes to everyone, Geniebook operates in a way that they are able to customise different students' learning paths based on their individual needs.
This meant that they had to heavily invest in the creation of their software, and had to re-prioritise their business expenditure due to the exhaustive resources they had. Gradually, Alicia and Zhizhong transformed all their physical tuition centres into an online platform.
It was a solution to create a win-win situation for both them and students. "This decision resulted in our business impacting more students while staying profitable."
Overcoming Obstacles
However, similar to their earlier struggles when starting out Beautyful Minds, Geniebook also came with their own set of challenges.
Zhizhong shares a shocking anecdote. "One day before Geniebook's launch, our only full-time programmer left us in the lurch. By then, we had already spent nine months and more than $150,000 on the project."

Apart from this nightmarish ordeal, there was also an "investor" who tried to scrutinise their cash flow and requested them to fund him instead.
However, their perseverance has paid off. The team now boasts 120 staff members under their wing – up from a mere 30 last year. The number of students has also increased from 1,000 to 5,000 since its S$1.5m Pre-Series A funding round last year – and Geniebook is now among Singapore's top 10 tuition providers in student numbers.
Juggling Family Life and a Successful Business
Now that Geniebook's business has stablised and is facing a perpetual growth, the ongoing battle that Alicia and Zhizhong face is a common one – work-life balance.
As both of them are parents, they struggle to maintain a balance between providing their respective families with an adequate amount of time and attention, and running their successful business.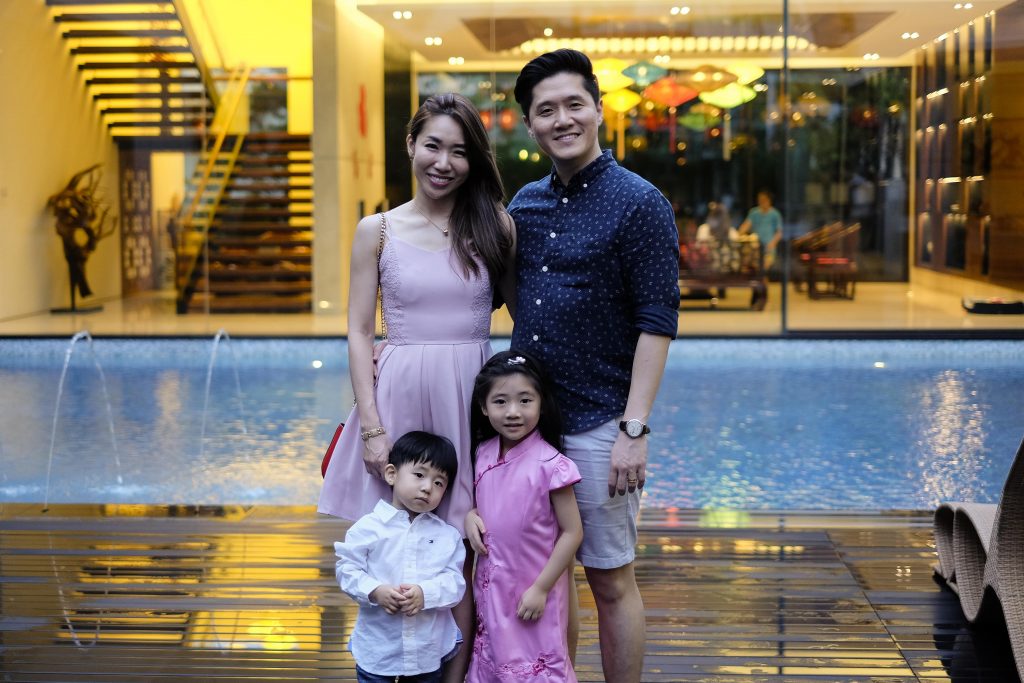 Alicia reflects, "We all know that time is limited, and we cannot always have what we want. At the end of the day, we will have to prioritise and ask ourselves what matters to us. For me, my business and my family are both essential to me. This means that I have to give up my hobbies to pursue what I truly want in life."
Zhizhong approaches this in another manner. "I pursue my family objectives with the same intensity to how I pursue my business objectives. I typically keep my routine very structured, where I will always set aside time for my family and my baby. However, there are also times where I have to be flexible in adjusting my priorities. It ultimately depends on one's preferences in life."
Advice for Aspiring Parent Entrepreneurs
Alicia and Zhizhong's story has indeed demonstrated the wonders that come with sheer resilience and hard work.
On offering words of advice to aspiring parent entrepreneurs, Zhizhong says, "There is always a way to manage both parenting and entrepreneurship. However, always remember that though you can have anything you want, you cannot have everything you want. There is still a need to compromise other aspects of life."
Alicia adds, "Each struggle can be an opportunity. If you have set your mind to it, strive for it. Your achievements will be an inspiration for your child."
For more information about Geniebook, visit here.