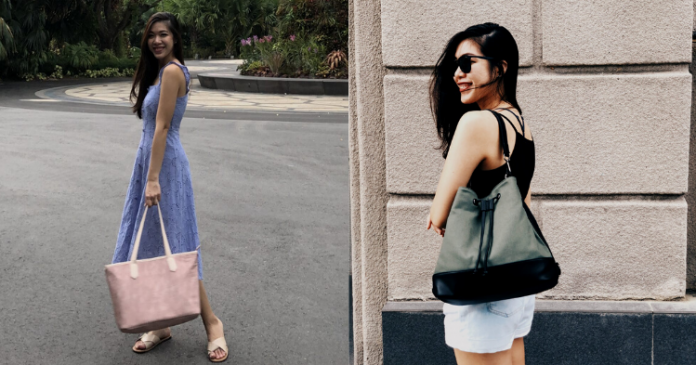 The joys of travelling are plentiful. Exploring the world comes with immersing of yourself in different experiences that ultimately shape you as a person. After all, as William Langewiesche once said, "So much of who we are is where we have been".
However, as much as we'd like to believe that everything about travelling encompasses rainbows and butterflies, this could not be further from the truth.
Most, if not everyone, would have experienced the pains of having to unpack at security bag checks – taking out your laptops, portable chargers, jackets and more – and having to messily shove them all in your bag in a hurry after.
Chenise, a frequent traveller, was all too familiar with this. Wanting to put an end to such frustrations for both herself and the people around her, she came up with her very own travel-inspired bag label — Peppy Nomad.
Reminiscing Her Flying Days
Chenise's days as cabin crew began some 5 years ago.
As her parents would bring her and her sister for trips at least once a year, she had a passion for travel from young. These fond memories with her family then led to her becoming an air stewardess.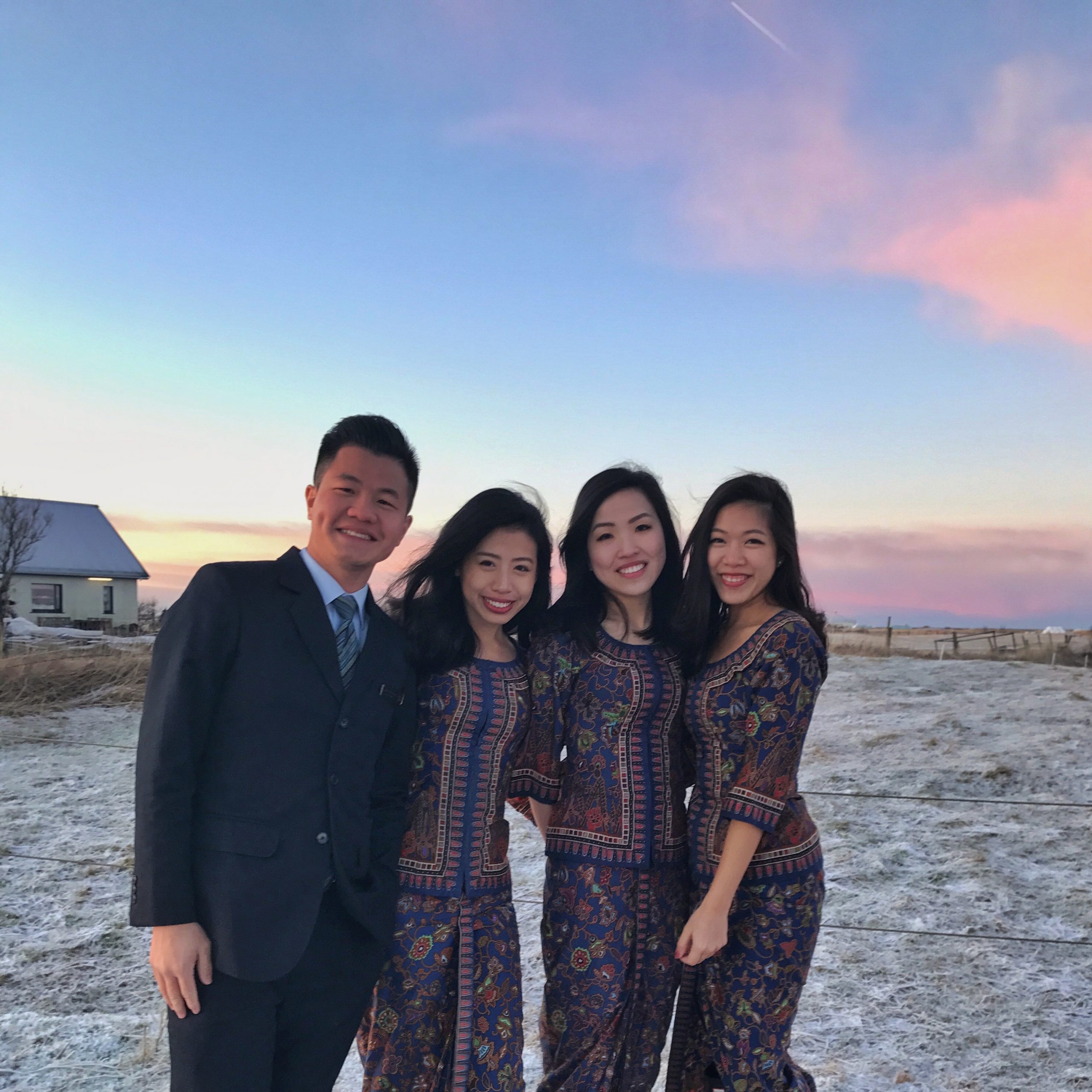 "I was working full-time then and would jump at every opportunity to travel. I then made a decision to join SIA as a cabin crew as I believed it was something I should do while I still can, and hopefully learn something from this experience."
And learn she did, as her job exposed her to countless possibilities that the world has to offer. She got to meet people from all walks of life, indulge in some of the best hotels, taste different kinds of cuisines, and sightsee some of the most iconic structures on the planet.
"The experience was amazing. I still believe it's probably the best job one can ever have. It was a steep learning curve at the start, but once you get used to it, the job is really fun. You basically travel for free!" Chenise fondly recalls.
She would continue living the dream life for over 3 years, but throughout her days of flying – both as an air stewardess and as a passenger – she would notice a recurring phenomenon that made her question the functionality of travel bags.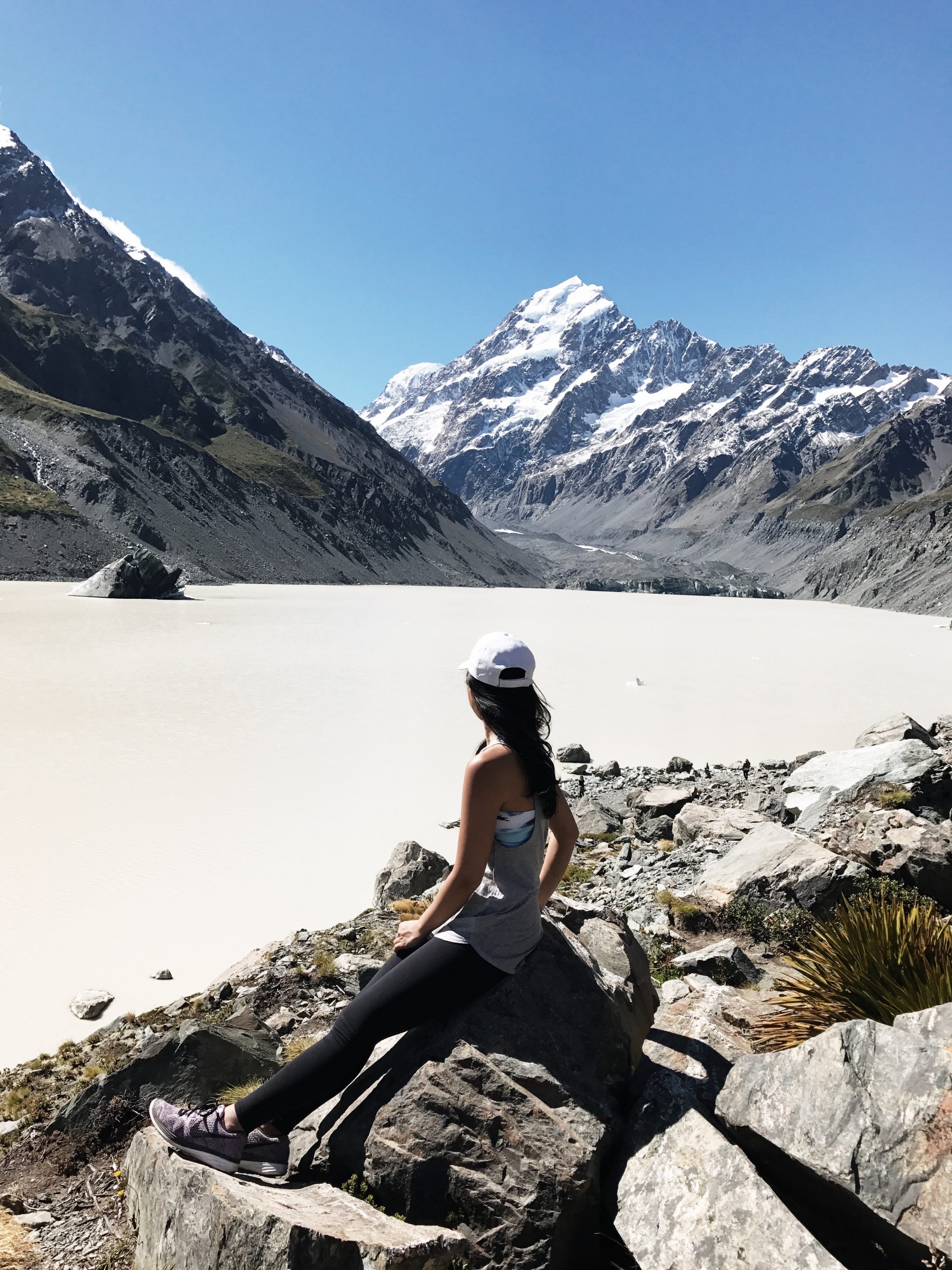 "I saw how passengers fumble through their bags to grab their gadgets and liquids at the security clearance. Just before they settle down in their seats on the plane, there would also be a line where passengers dug into their bags for their earphones, pillow, bottles and what not," she explains.
She further tells of an incident where a family thought they had lost their passports upon arriving at their destination – only to find that they were at a corner in one of their bags after searching for a good 10 minutes.
While these inconveniences may sound minor, Chenise's stories only prove that having a functional travel bag plays a huge part in one's travel experience, as such frustrations would most definitely impact the mood of any trip.
"I believe that having a good flight is a great start of a holiday. Travelling for business can be stressful, but having a smooth flight can really make one's day better. After all, travelling should be a wonderful and pleasant experience!" she says.  
Beginnings of Peppy Nomad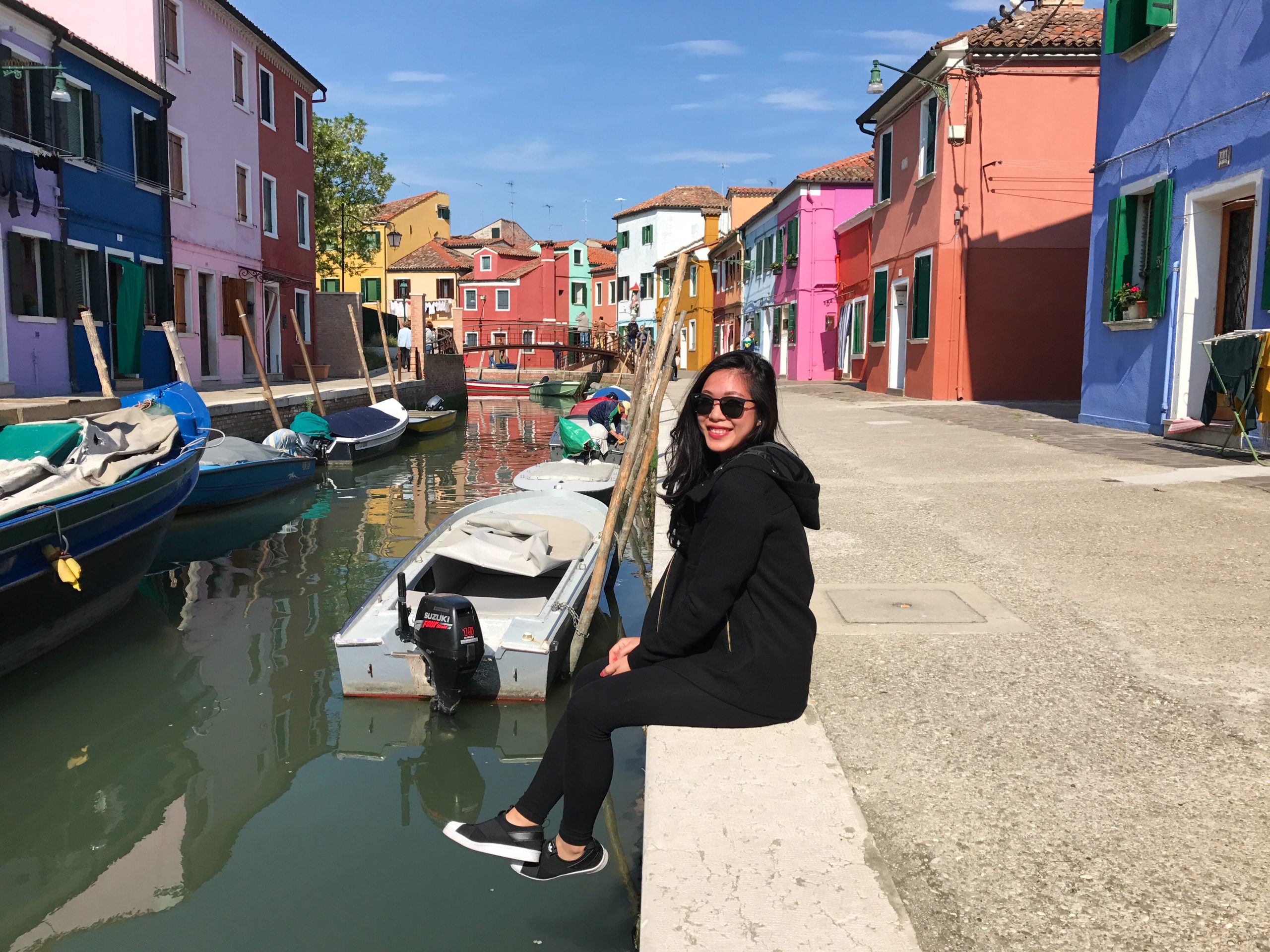 Apart from witnessing how others would struggle with fumbling through their bags, she also spoke to travellers about this problem, and concluded that there needs to be a change in the conventional design of travel bags.
All this pointed to one solution: creating bags that are perfect for the dreaded unpacking at security checkpoints and on-flight.
"I wanted to design practical, affordable and timeless bags that are not only suitable for travelling, but one that can also be used daily. It would be great if travellers had such bags for their different needs to minimise the pains that are associated with travelling," she says.
Peppy Nomad was thus born on 1 October 2018, armed with a mission to improve travel experiences through functional bags designed for the modern nomad.
Learning the Ropes of Managing An Online Business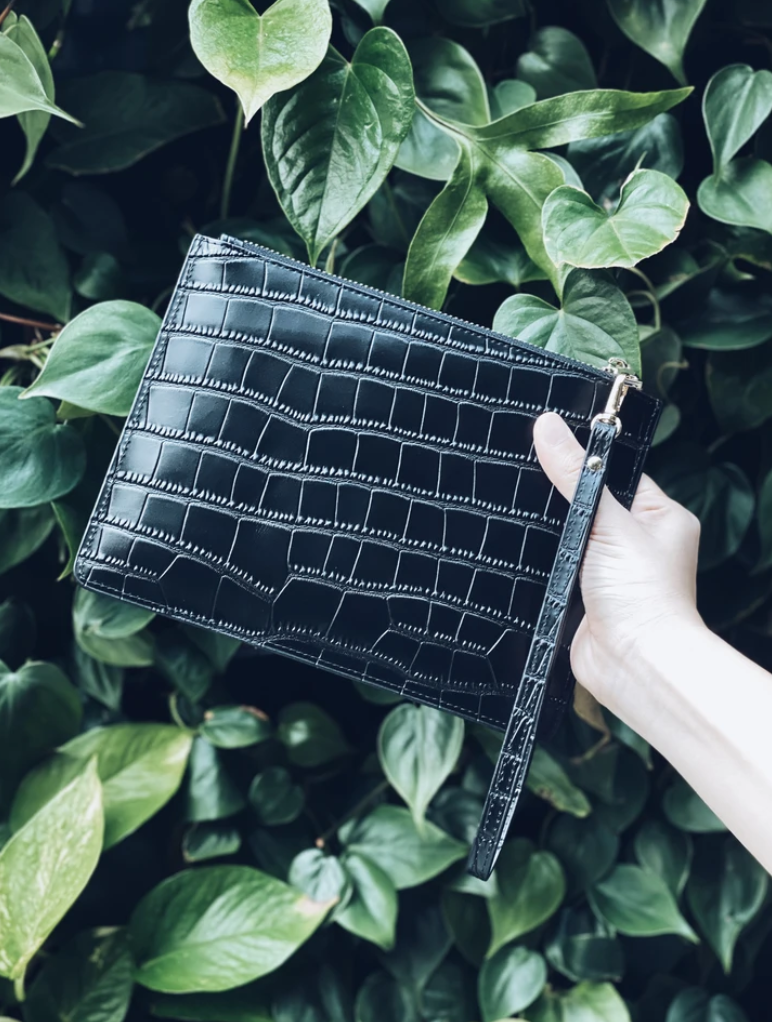 However, her journey was not an easy one — she had no experience in entrepreneurship. The entire process was foreign to her, and her journey as a business owner included a lot of hard work and research.
"I asked friends who have their online businesses, sourced for factories online, did solo business trips to meet with vendors to firm up the materials and designs. I also took up courses to familiarise myself with online marketing," she recalls.
Starting a business is always a risk, and with Peppy Nomad being a one-man show, it is undoubtedly a tough adventure in its own right.
"It is definitely enjoyable, but can also be stressful at times," she admits. "Running your own business brings about a different kind of pressure as compared to working for someone else."
Travel-inspired Bags for the Global Citizen
Despite the challenges in managing a business from scratch, Chenise has always stayed convicted in coming up with the best designs for travellers.
"Based on my observations and talking to the people around me, I felt that having a functional and compartmentalised bag for travel could do wonders for better organisation and ease out all these unnecessary travel frustrations."
Bearing this in mind, she puts a lot of thought and her personal travel experiences into her final products. She even conducts polls with her online audience to ask for their preferences when it comes to purchasing a bag.
"For example, we ask them if they typically carry their bags on the right or shoulder. This would then determine the positioning of the compartments in the bag," she explains.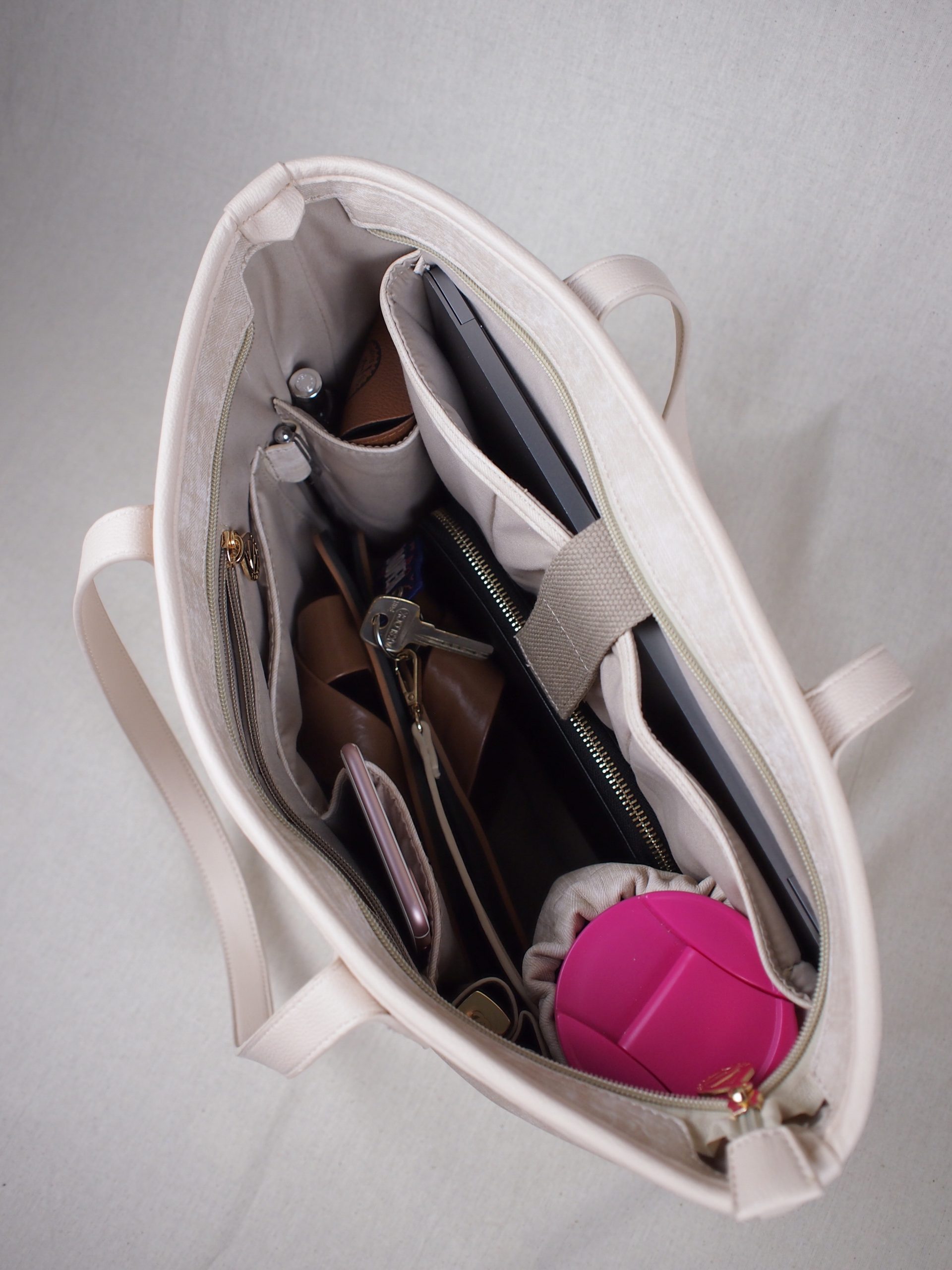 Peppy Nomad bags are also aptly named after cities, and Chenise explains how this decision can be traced back to her flying days where visited multiple beautiful cities that left a very lasting impression on her.
"This is my subtle way of paying homage to the job that inspired me to start Peppy Nomad, and one that allowed me to experience different cultures, broaden my horizons and meet with new people," she reminisces.
When asked which her favourite bag is, Chenise mentions the California Bucket Bag without hesitation. "I have always loved bucket bags, but the ones I got from other brands don't have compartments, so the California Bucket Bag checks all the boxes."
She adds on about the functionality of the various compartments. "I often work on my iPad when I'm out, so the padded compartment for my devices has been very convenient for me. I love the wattle bottle compartment too because it's always easy to stay hydrated. And the best thing is that it can be converted into a backpack so I can use it for different occasions!"
Despite being a young brand, Chenise's vision for Peppy Nomad has resonated well with many of her customers. "It's been very encouraging especially when they tell you how much they love their new bags," she expresses gratefully.
"When your customers keep coming back to purchase a newly-launched product, it works as a validation that I'm moving in the right direction."
To view Peppy Nomad's collection of travel-inspired bags, click here.