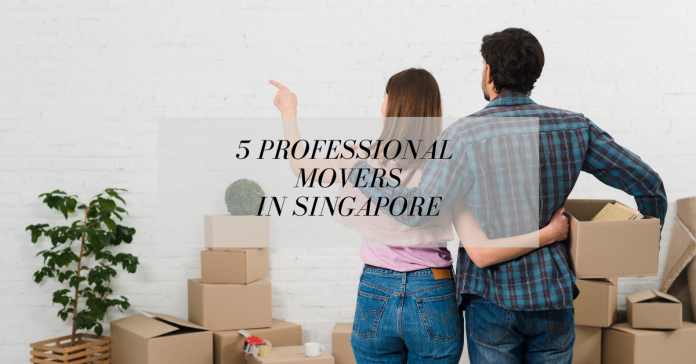 Bring up the topic of moving out and it's fairly certain you'll only get groans and complaints in response. The hassle of uprooting is a nightmare, whether it's for the home or office. The amount of furniture and knick-knacks that need to be packed and moved is always more than what you initially anticipate it to be. This is where professional movers come in.
Movers turn the process into a painless and seamless one, even for the smallest of homes and offices. Despite the simple sounding moniker, professional moving companies do much more than provide a truck to move your belongings from point A to point B. They ensure that your items are well-packed for transportation. Re-assembly of furniture at your new location is a common service as well.
How Much Do Movers Cost In Singapore?
Movers in Singapore may charge by per hour basis, per trip basis, or by items basis. Typically, you can expect to fork out between $250 to $1500 depending on the mover you hire. As for per hour charges, you can expect to pay approximately $100 to $150 per hour.
Here Are 5 Professional Movers In Singapore:
1. Soon Seng Transport & Movers

Soon Seng Transport & Movers is a veteran in the industry, helping homes and offices move from place to place since 1990. If you're a musician or IT firm, the company has you covered too. Not only are they piano movers, they also specialise in transporting IT infrastructure, so fret not about needing to replace your prized equipment.
The logistics stalwart also has additional services such as long-term and short-term storage, and item disposal. As its warehouse is located along with its office, you need not worry about the lease expiring and your items being forced to move prematurely.
For more information, call 6339 0039 or email admin@soonsengtransport.com.sg
2. Exped Moving Services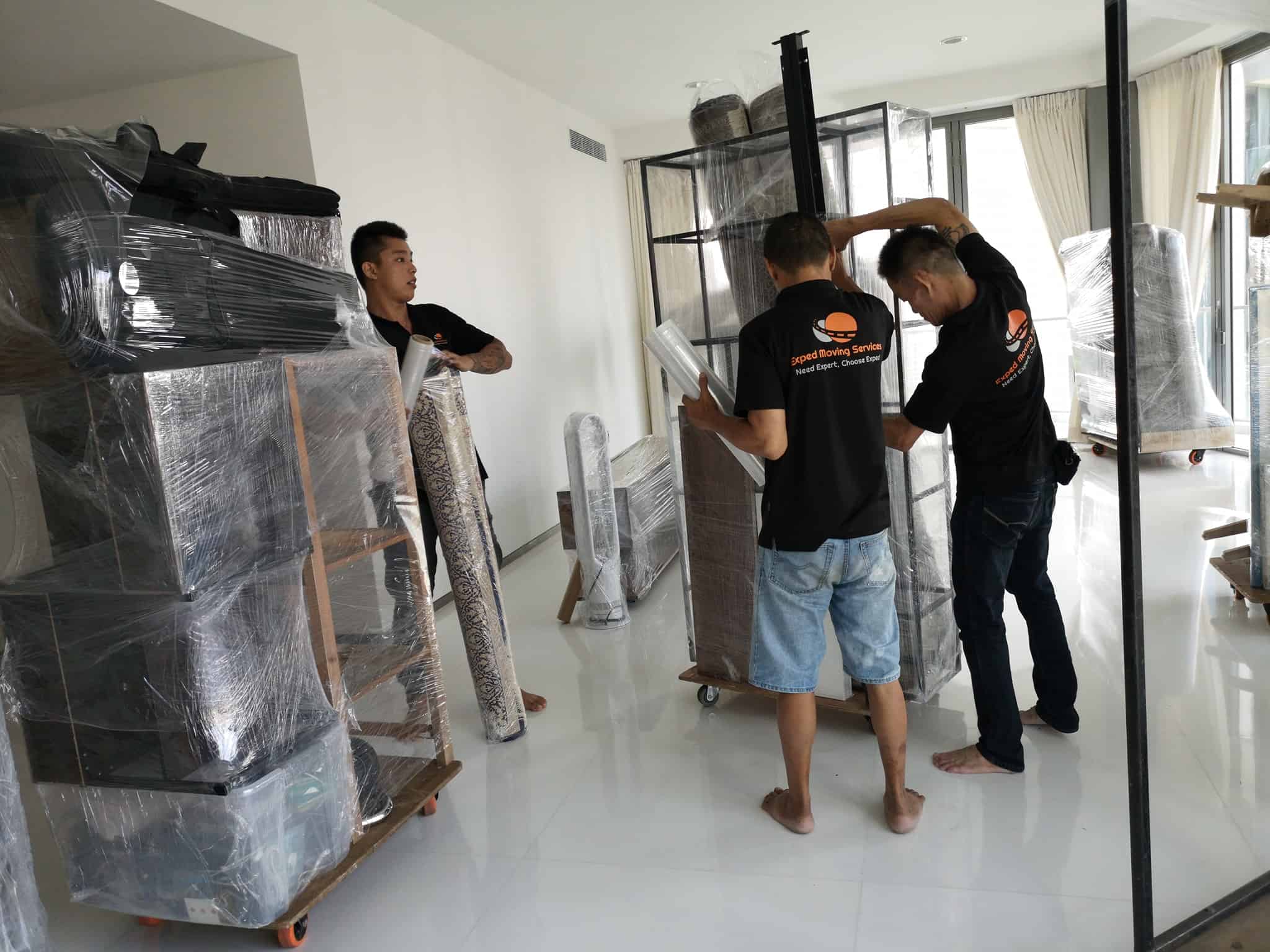 For the night owls, Exped Moving Services will probably be your choice. It boasts a 24-hour moving service and SMS/email alerts to put your mind at ease. With over 1200 projects completed, Exped Moving Services is no greenhorn in the logistics industry.
People who own more furniture or equipment will be happy to know that Exped Moving Services provides dismantling and fixing. This is a lifesaver if you have a home gym or more than your fair share of furniture from IKEA.
Call 9223 3710 or email sales@expedmovingservices.sg for more information.
3. Yi Yun Movers & Logistics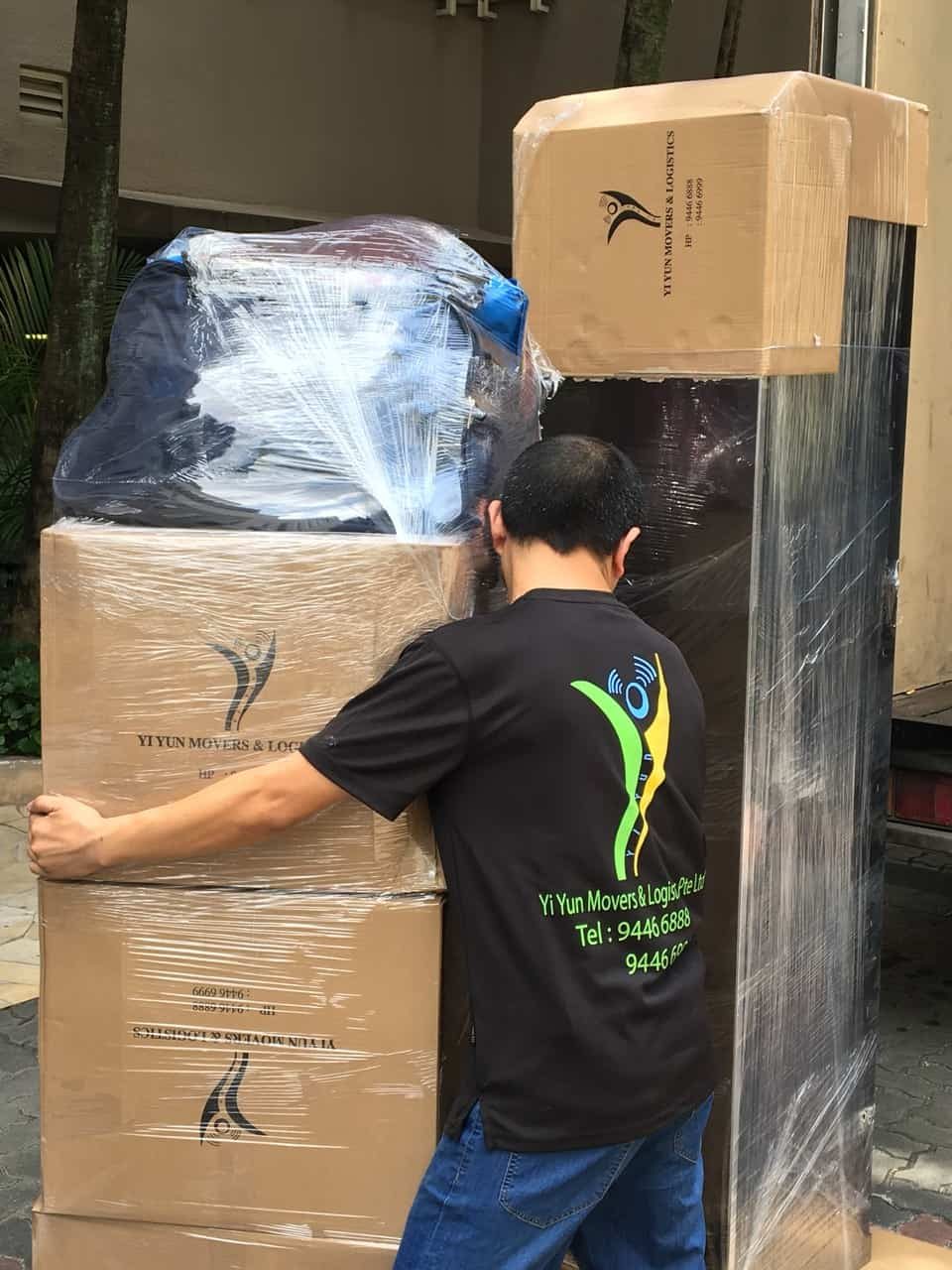 Yi Yun Movers & Logistics is the youngest company in this list, being established slightly over a decade ago. However, this moving company has rapidly grown from strength to strength, now owning its own warehouses and trucks while retaining the van used from its early days.
Like the other firms in this list, Yi Yun Movers & Logistics provides moving services for both commercial and residential properties. Its website even has guides on what you should take note of when moving out of your home or office.
Rates start at $300/15ft for residential properties and $338/15ft for commercial properties. For more information, email enquiry@yiyunmovers.com.sg or call 94466888.
4. CYC Movers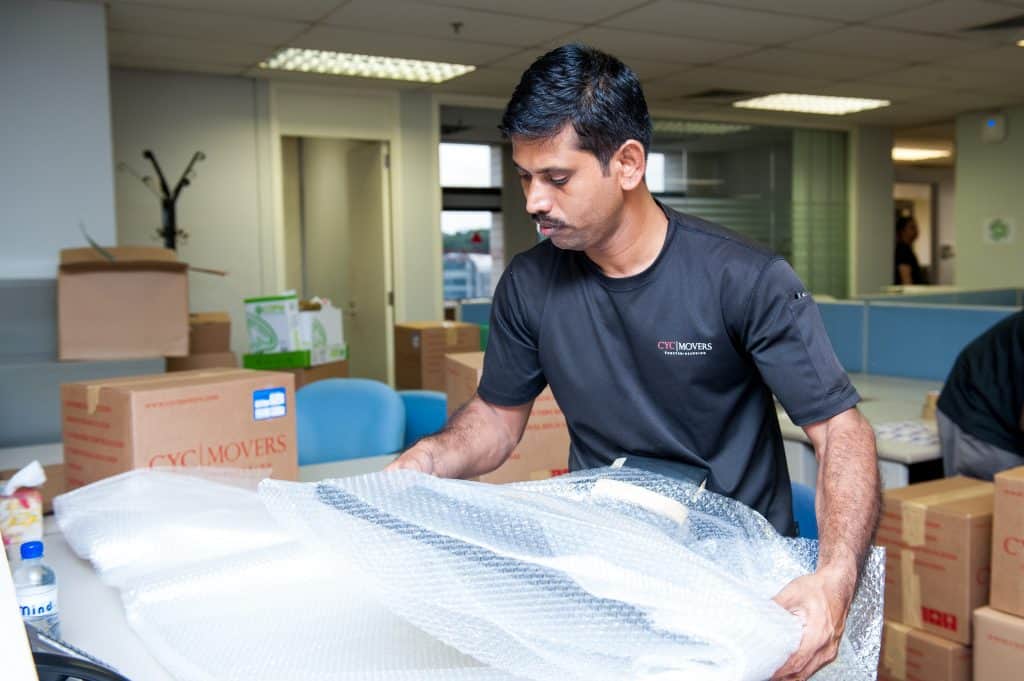 With a client list that includes Goldman Sachs, Shopee, and LG Electronics, CYC Movers promises to satisfy even the most demanding customer. Having bagged a number of awards across the years doesn't hurt its case too.
One service that CYC Movers has to set it apart from most of the companies on this list would be international moving. This is a godsend for firms who've hit the jackpot and are expanding quickly. If your new office overseas isn't ready just yet, CYC Movers has a secure storage facility to tide you through.
For more information, email enquiries@cycmovers.com or call 6278 5150.
5. CitiMap Transport Services
Like the other companies on this list, CitiMap Transport Services has an ace up its sleeve. The organisation boasts a courier service. It starts at $7 for an advance delivery order and costs $36 should you require something to be delivered urgently.
If you're required to move internationally for residential or commercial purposes, CitiMap Transport Services touts that service as well. Or for folks out there who are just shifting from one location to another in Singapore, the company has the usual host of moving services too.
For more information, email info@citimap.sg or call 6754 2555.
Moving On…
Although every moving company listed here has the same set of services for residential and commercial properties, they each have something that helps it to stand out. From Soon Seng Transport & Movers's piano moving service to Exped Moving Services' 24/7 promise, it pays to read up and see which firm suits your needs the best.