With multiple travel bans worldwide, tourism is probably one of the worst affected industries due to the pandemic. With the uncertainties that lie ahead, it does not look like international travel is going to resume soon. Not in the normal way that we are familiar with at least.
Go on globetrotters, wail and lament the loss of epic holidays this year.
We may be stuck at home but that does not mean we can't fulfill our wanderlust and continue exploring new destinations. Many world-renowned tourist attractions have opened their doors to never-before online access and created immersive experiences that are nothing short of mind-blowing.
Nothing to do the next few weekends? Here are some ideas that are fantastic for armchair travelling. The best part – they are all free!
Visit Your Favourite Animals And Fish Friends
Promised to take your kids to the zoo for the school holidays? Not to worry, they can still visit their favourite animals and learn about marine life through live camera feeds! Not only will you avoid the long queues, you can also get an intimate glimpse into the animals' routines and maybe spot some funny playtime moments.
Zoo Atlanta in United States has a HD "Panda Cam" livestream where you can see super cute pandas chewing bamboo or sleeping. You can also watch naked mole-rats scurrying playfully around on Smithsonian's National Zoo's live webcams. Prefer something more exciting? WildEarth livestreams directly from the Djuma game reserve in South Africa and you can catch wild animals such as elephants, lions, giraffes and maybe even a leopard, all from the safety of your sofa.
After you are done with animals, dive over to the fascinating underwater worlds of famous aquariums.
Georgia Aquarium features a good variety of live web cams but the beluga whales and African penguins are the obvious favourites. The jellyfish live cam at Monterey Bay Aquarium provides hours of hypnotising action where you can see these breathtaking sea jellies pulse and drift languidly. You can also catch adorable penguins and sea lions going about their daily lives through the live streaming feeds from Tokyo's Sunshine Aquarium.
Get Up-Close To Art At Famous Museums

Calling all art connoisseurs! Instead of flying across the globe to visit iconic museums, you can now get up-close to some of the greatest artwork collections on virtual museum gallery tours without annoying crowds blocking your view.
Peruse the works of Pablo Picasso, Vincent van Gogh, Franz Marc and more at the Guggenheim's massive online collection featuring over 1,700 artworks by more than 625 artists. After that, take a virtual stroll through the galleries of Guggenheim Museum on Google Arts & Culture. You can also explore the grand museum of Musée d'Orsay in Paris with its interactive virtual museum tour and check out one of the biggest collection of impressionist artworks.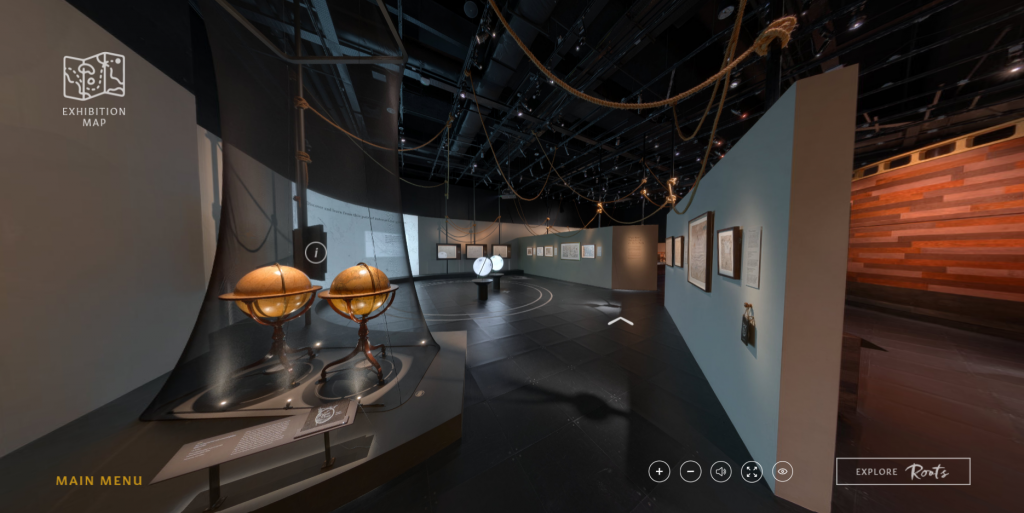 Nearer to home, National Museum of Singapore (NMS) has created an impressive digital exhibition of "An Old New World' where you can voyage back 200 years leading up to the founding of modern Singapore. Not only does this interactive virtual journey allow visitors to have a close look of personal collections from the families of Stamford Raffles and William Farquhar, you can also click your way around the gallery and find treasures from NMS's very own National Collection!
Enjoy A Fun-Filled Day Scouting Theme Parks 

For the little ones and the kid-at-heart, good news. Thanks to high-resolution 360-degree panoramas on Google Street View, we can now all gallivant around Walt Disney World in Orlando, Universal Studios in Florida and even Universal Studios Singapore!
Spend hours wandering the theme parks and going on virtual rides without waiting in line or getting knocked over by running kids.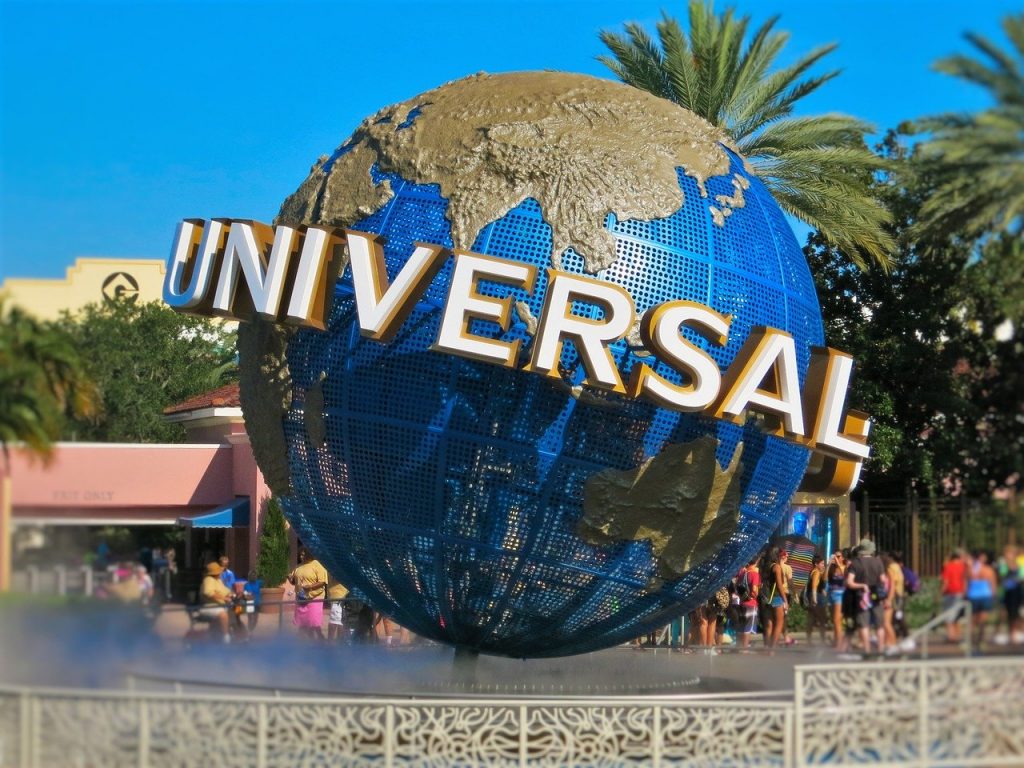 Virtual rides that you can take include a thrilling Jurassic World front seat ride, Frozen Ever After ride, Pirates of the Caribbean, and an under the sea adventure with The Little Mermaid, just to name a few. Though these are not official virtual tours shot by the theme parks themselves, previous guests have taken it upon themselves (thank you!) to film entire ride experiences so to share the magic of theme park rides with everyone.
Now that you can have a good look inside, this can help you better plan your next real family vacation to theme parks and also decide which rides are not worth queuing!
Go On An 360° Immersive Exploration Of Cultural Sites & Landmarks
Many people are not aware of this but besides artworks, the Google Arts & Culture platform has an incredible vault of 360° images and videos curated from cultural sites all over the world! And these are all outstanding quality content, with some videos even accompanied by audio guides and music.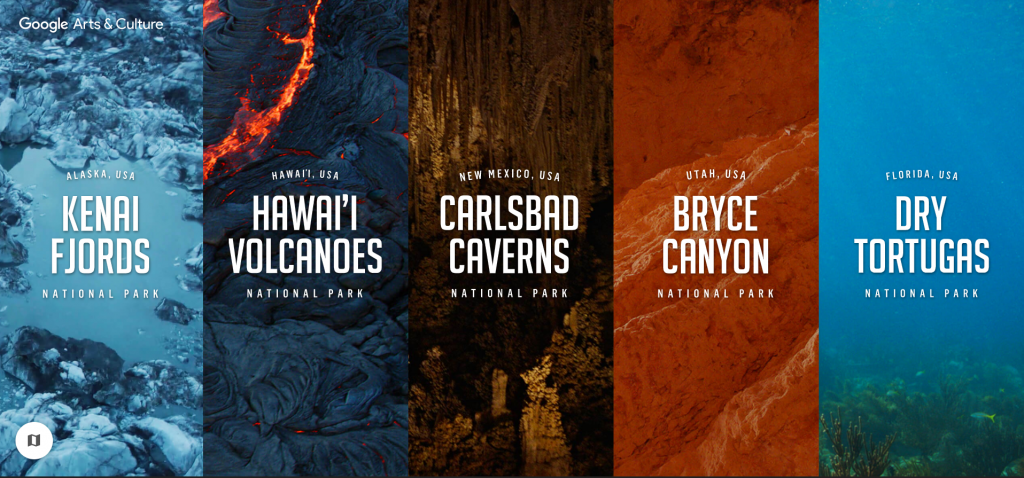 Take a trip around the world in one day, without the hassle of flying. Admire the intricate walls and stupas of UNESCO site Borobudur Temple in Indonesia, be wowed by the giant Moai statues on Easter Island, check out the historically-rich Alhambra palace in Granada or even fly over an active volcano in Hawaiian.
If you are into street art culture, you are in luck. Take a virtual street art tour and ponder over thought-provoking artworks by the elusive yet famous graffiti artist Banksy. Or, grab a coffee from your kitchen and feast your eyes on vibrant street art spots found in Australia, London and even Argentina.
Discover New Cultures By Trying Out New Foods
One of the best memories we acquire during holidays is the taste of exciting new flavours because well, food is the best way to understand a new culture. Dig out that adventurous spirit in you. Try a new cuisine and experience a new culture every week!
This weekend, indulge your taste buds with food from a country that you miss or from a country that is on your upcoming travel list. If you are blessed with culinary talent, it will be tremendous fun to try cooking the recipe yourself.
Missing that romantic summer in Spain? Whip up food such as tapas and paella to create a mini vacation right at home. To accentuate the holiday vibes, put on some rousing Flamenco music and pop open bottles of good Rioja wine.
For those whose only skill is to cook instant noodles, don't panic, check out your options on Manyplaces.sg. The platform consolidates local F&B outlets who are offering delivery and takeout during this circuit breaker period. With this, you can support local and stay safe – how awesome is that!
---
After a long day traversing across the globe, a great way to end it would be with a sensational sunrise via live beach cams. One stunning livestream camera view is located at the Vanderbilt Beach in Naples, Florida. At around 6.30PM Singapore time when our side is slowing down its pace, you can witness the world on the other side just stirring to life.