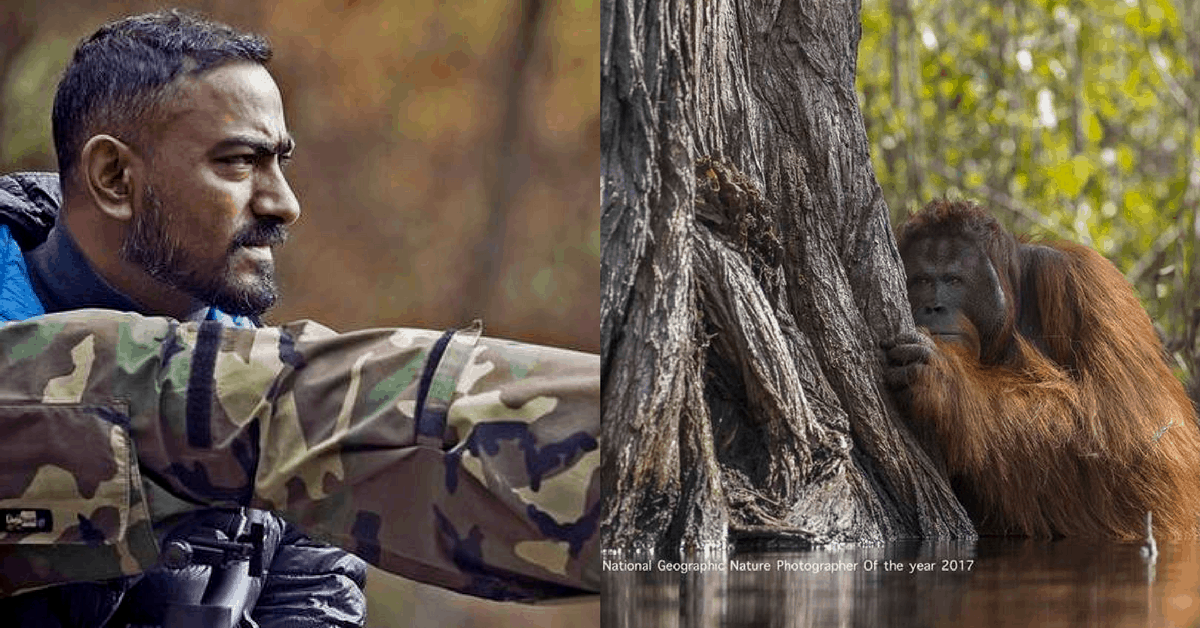 They say that a picture is worth a thousand words. If so, a perfectly-timed click can convey stories and create an impact.
This is exactly what the 41 year old Singapore-based photographer Jayaprakash Joghee Bojan was able to accomplish with his extraordinary click.
He captured an orangutan shyly peeping from behind a tree while crossing a river in Borneo.
Titled "Face to face in a River in Borneo", this photograph was selected out of more than 11,000 submissions to win the 2017 National Geographic Nature Photographer of the Year award.
It will also be published in the upcoming issue of National Geographic magazine.
Sending Out A Message
The panel of judges included National Geographic magazine's senior photo editor of natural history assignments – Kathy Moran, as well as photographers Michaela Skovranova and Anand Varma.
Apart from the face value of the perfectly-timed picture, what caught the eye of the judges was also the story it conveyed.
They were impressed by the strong message of deforestation and the terrible conditions of the habitat of this critically endangered species.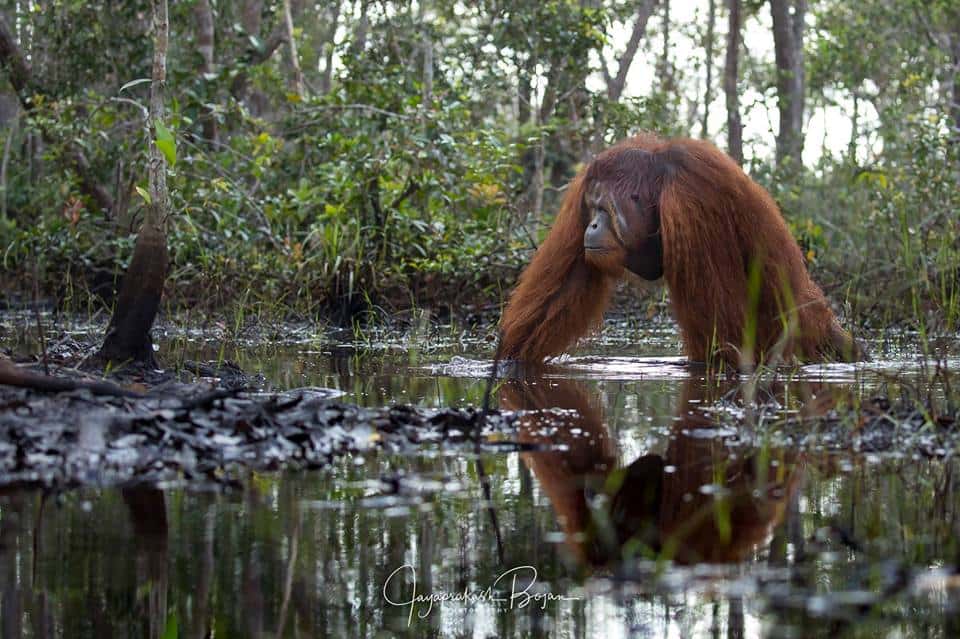 Orangutans are drastically decreasing in numbers. In fact, these primates are already in the International Union for Conservation of Nature (IUCN)'s Red List of Mammals.
According to a study by a Havard University anthropologist, orangutans are expected to be extinct in 10 to 20 years.
One of the major reasons for the decline of their population is habitat destruction – Bojan's image captures it all.
Getting To The Winning Moment
In order to capture this masterpiece, Bojan spent long hours waiting in the Sekoyner River in Tanjung Puting National Park, Borneo (Indonesia).
For a few days, Bojan was on a houseboat in the park and took the time to capture the great apes in their natural habitat.
During his stay, he came to know about a location where male orangutans were occasionally seen crossing the river.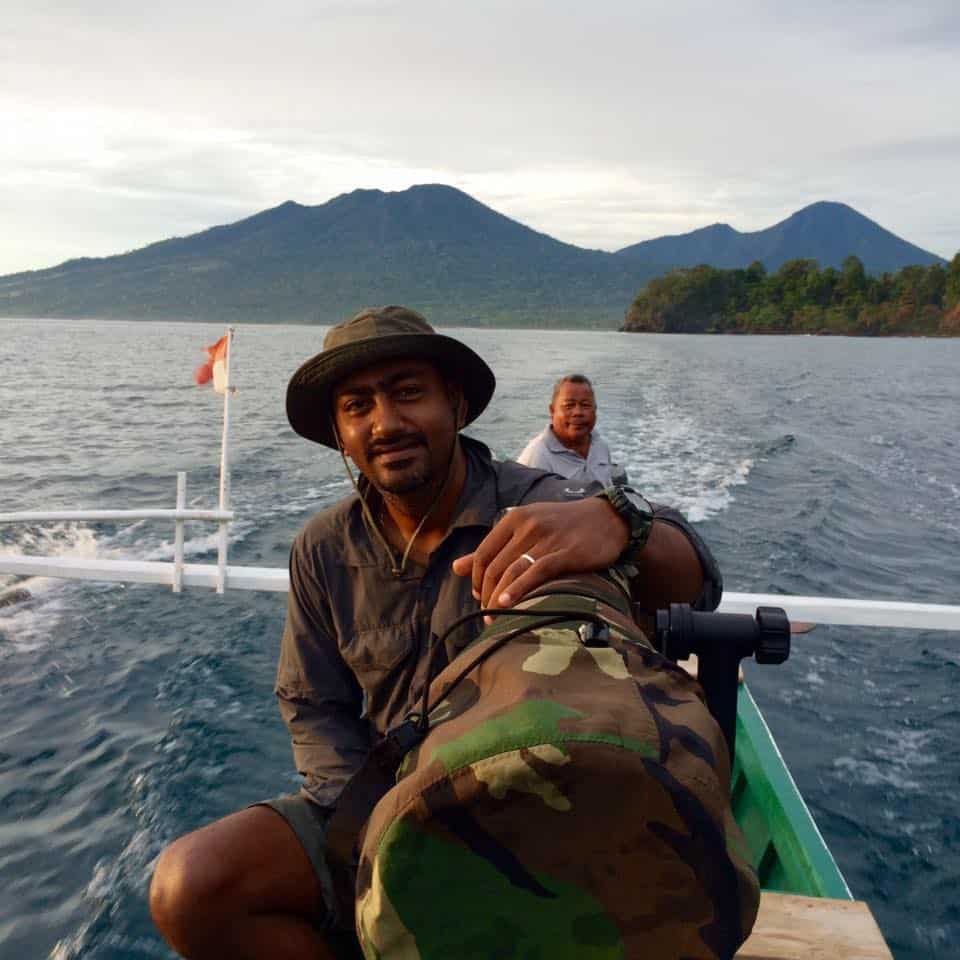 Now, this behavior was not typical to apes – Bojan knew that he had to capture this. He waited for more than 24 hours near the said location looking out for the orangutans.
Finally, a ranger spotted a male ape a few minutes up the river.
Bojan decided to ditch the boat and entered the river as he did not want to risk scaring way the primate.
"I stood almost five feet deep in the freshwater that is supposedly home to crocodiles and other dangerous wildlife, waiting for the moment."
The orangutan peered from behind a tree, half of its body inside the river, looking directly into the camera. This was the moment Bojan had been waiting for.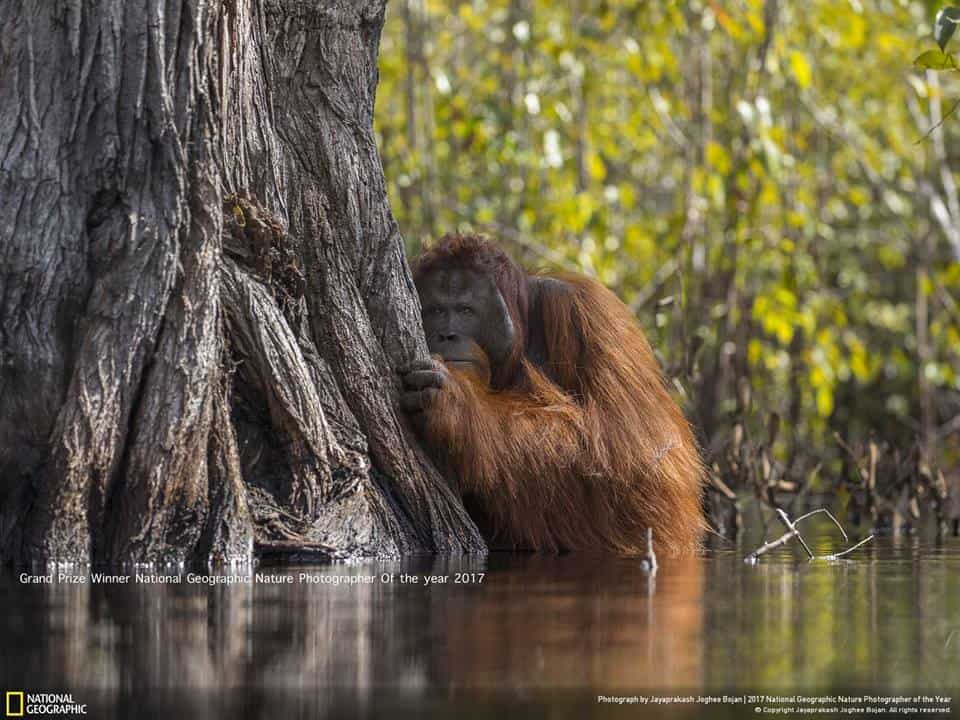 The photographer eventually captioned this shot: "Rampant palm oil cultivation threatens this critically endangered ape, forcing the normally arboreal species to resort to unusual behaviour – such as wading through crocodile-infested rivers – in order to survive."
Raising Awareness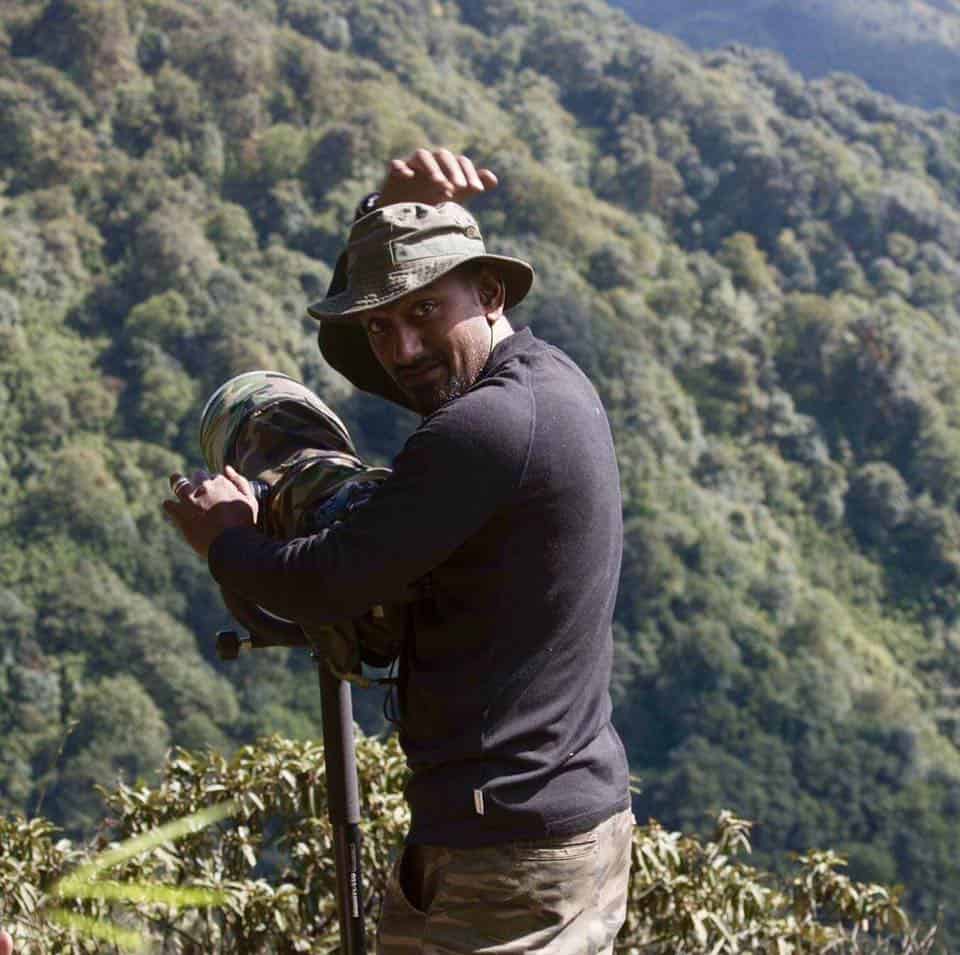 This passionate lensman was absolutely in awe after capturing this moment.
In a recent interview with National Geographic, he said: "Honestly, sometimes you just go blind when things like this happen. You're so caught up. You really don't know what's happening."
"You don't feel the pain, you don't feel the mosquito bites, you don't feel the cold, because your mind is completely lost in what's happening in front of you."
To Bojan, the purpose behind his photograph was to raise awareness of the endangered species of orangutans in Borneo. Winning this title would mean that the message could reach millions.
Bojan's Inspiration: An Encounter At Singapore Zoo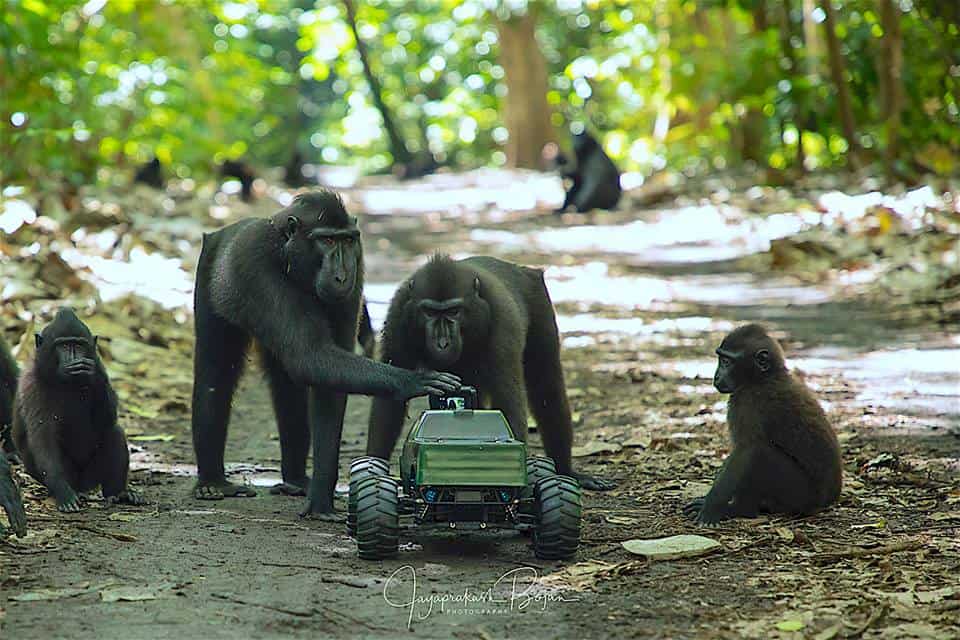 A wildlife enthusiast and a driven photographer, Bojan loves capturing primates.
He says that they are extremely similar to human beings and it amazes him to explore them in their natural habitat. He has gone to places such as Indonesia and Vietnam to capture the great apes in the wild.
On being asked about what inspires him, Bojan thanks the Singaporean spirit. He says that he is moved by the "heartwarming" spirit of Singaporeans towards every bit of wildlife they have.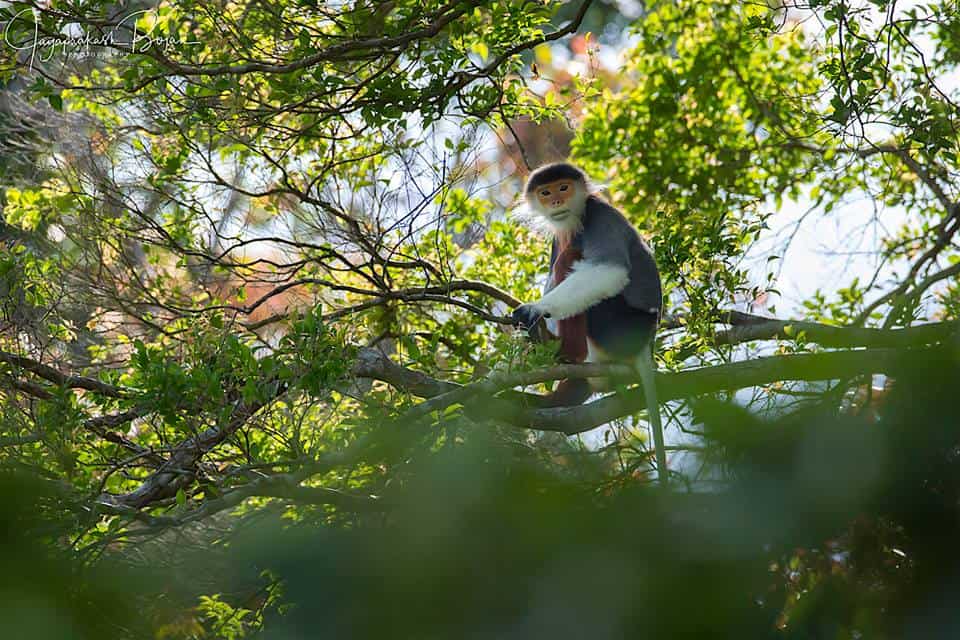 He said that he got the final push to embark upon the journey when he came across the extremely endangered species of orangutans in the Singapore Zoo.
Since then, he decided to contribute to a better future by spreading awareness about wildlife preservation.
To view more of Bojan's photographs, click here.