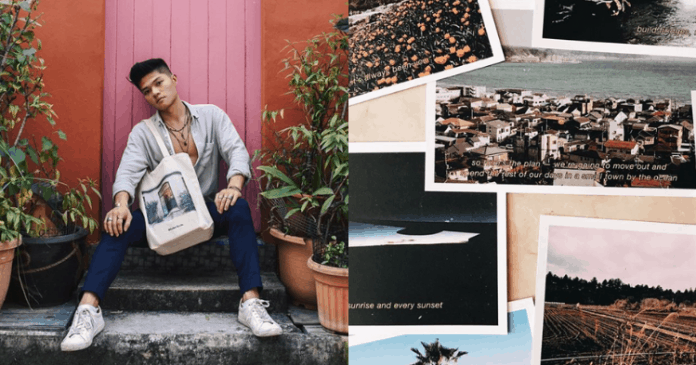 "Photography is a way of feeling, of touching, of loving. What you have caught on film is captured forever… It remembers little things, long after you have forgotten everything."
— Aaron Siskind
That is the rationale behind The Print Shop by Blake Erik, an online store selling lifestyle products such as postcards, tote bags, tumblers and notebooks.
We had the opportunity to sit down with Blake to uncover the behind-the-scenes of this thriving online store.
The Story Behind The Print Shop By Blake Erik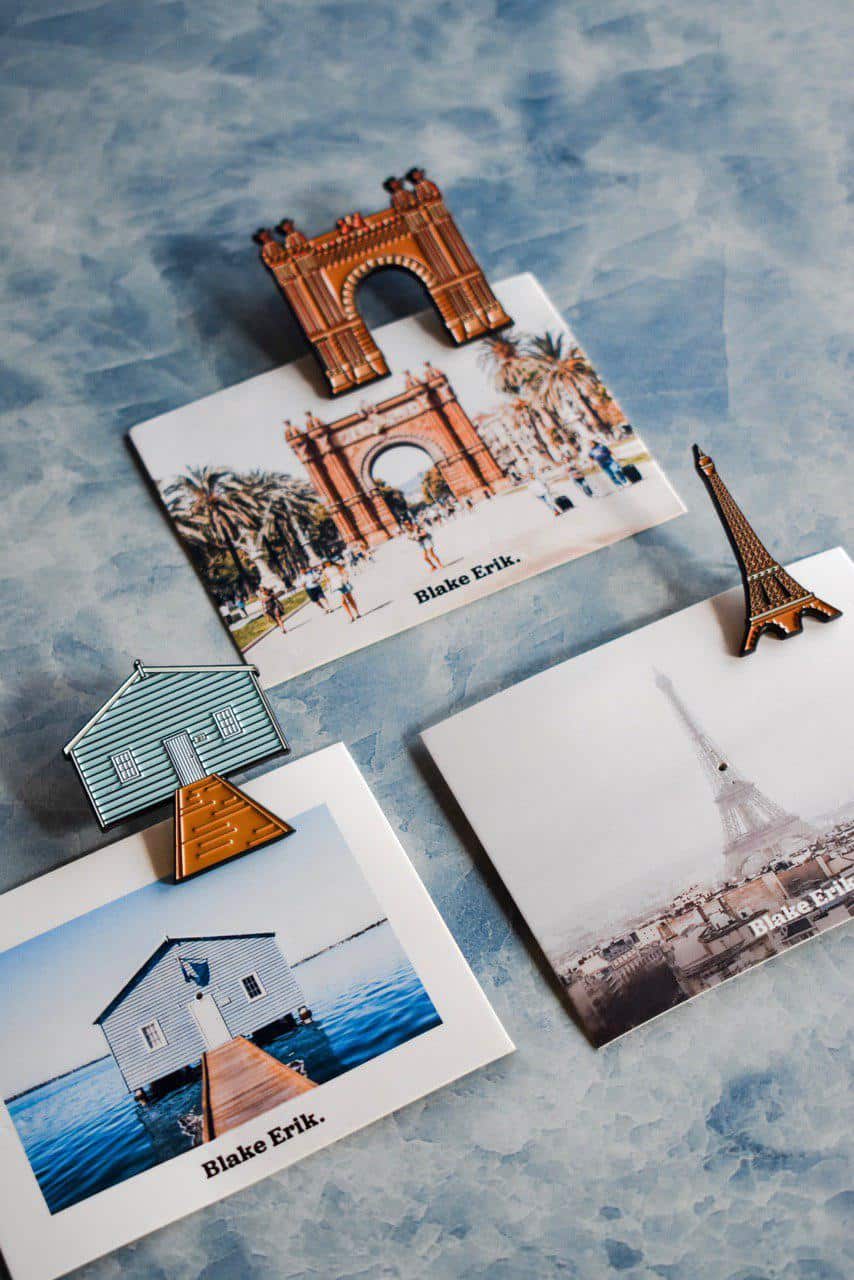 The Print Shop by Blake Erik first came about 2 years ago, when Blake had freshly graduated from polytechnic and found himself seeking a creative outlet.
"After graduating from polytechnic, my creative outlets of singing and dancing sort of dried up. I was seeing my friends going out there and achieving so many things, and as much as I am happy for them, it just made me feel really down because I didn't have anything that I could call my own," he explained. 
It wasn't until he stumbled upon a famous American poet selling postcards decorated with photos and poetries that seemed like the answer to his creative needs, giving him a wave of inspiration to create something he could call his own.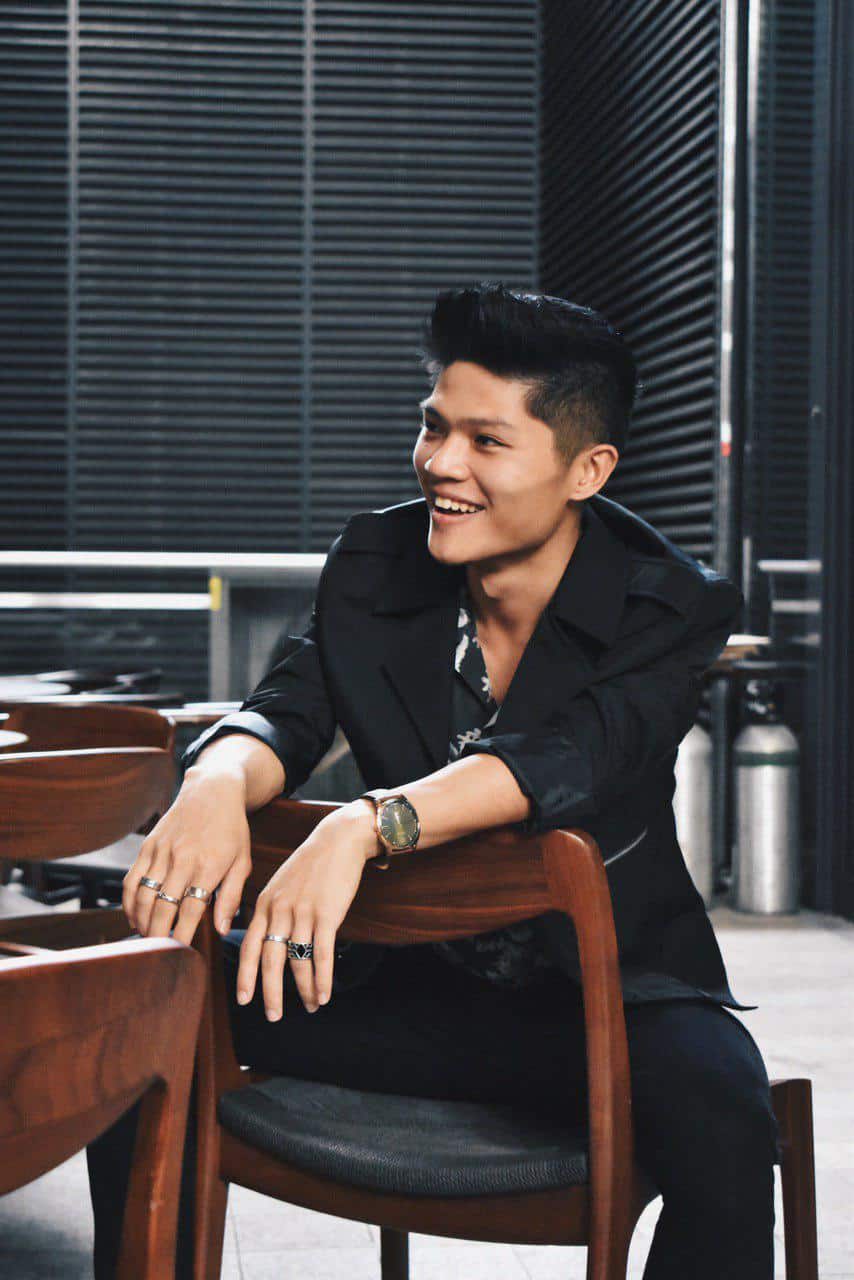 Having already curated a large collection of pictures from his hobby of photography, creating his own line of postcards came almost naturally.
"I got inspired by this American poet on Instagram, he was selling his poetry on these postcards of photos he took himself. But, he has 70k followers, and I don't," he continued,  "so I thought about what was something I could do with whatever little I had. I decided to make my own postcards because it felt almost natural with photography." 
What first started as a line of 10 postcards expanded into collections of tote bags, tumblers, tote bags and notebooks, and eventually grew into an online brand selling lifestyle products.
The Inspiration Behind
One look at The Print Shop by Blake Erik and you will see the page decorated with products that feature a stunning photo of a sun-soaked beach, a quaint Italian town, and even a rustic-looking coffee shop.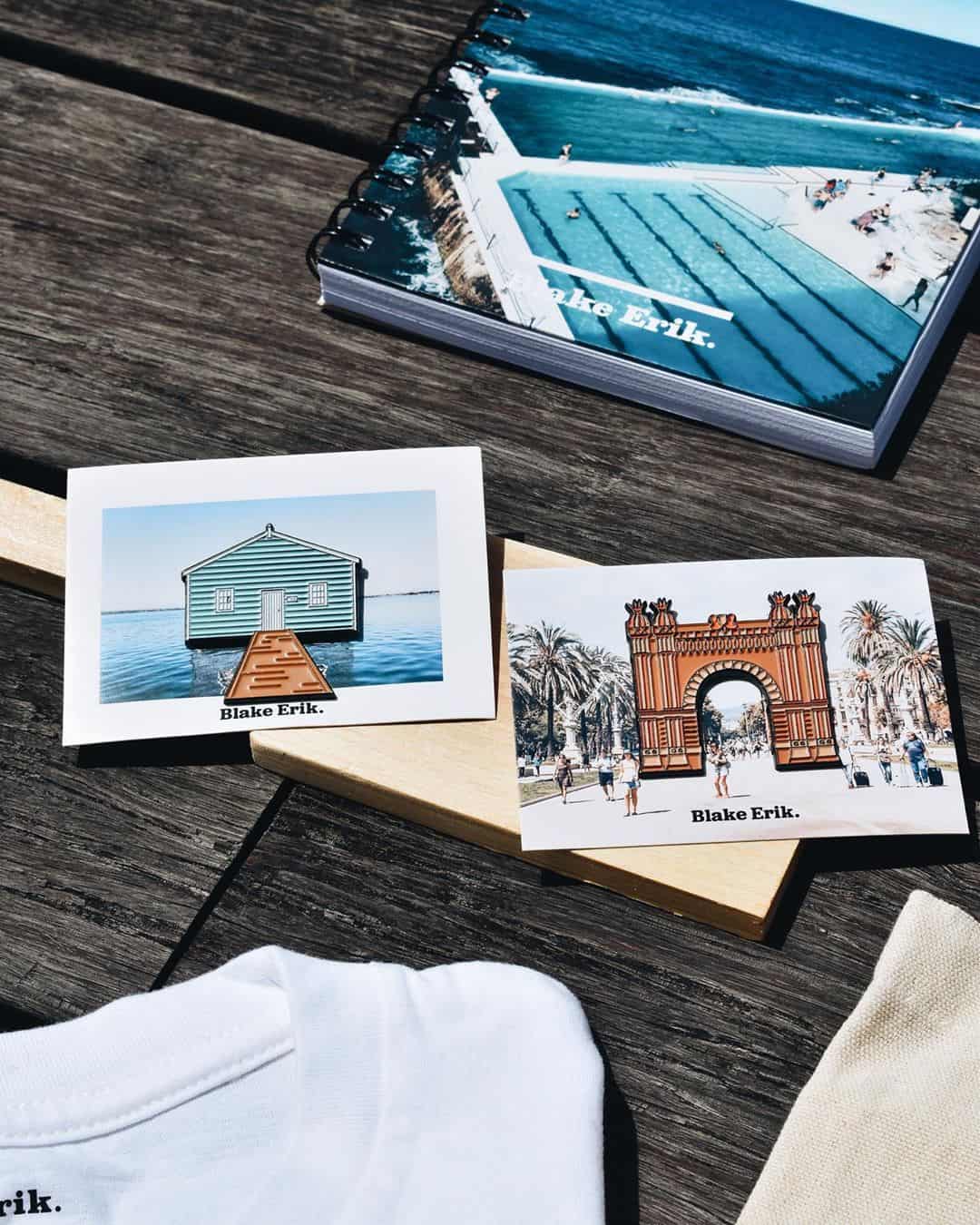 "I'm drawn to colour and life, so I am always inspired by the people I meet, the story they have and how it intertwines with other stories," explains Blake. 
This was a perfect fit for the concept Blake had in mind which he describes as a blue-prominent aesthetic with clear blue skies and oceans complemented by palm trees and sunshine, creating the perfect Mediterranean backdrop for many of the products put out by The Print Shop by Blake Erik.
"My work is very specific so it's one of those things where you have to like to travel or be able to appreciate a certain aesthetic, which not many people do," he candidly explains.
While he acknowledges that this isn't a concept that appealed to the masses, his goal was to connect with like-minded people and share his love for what he does.
"I wanted to be able to connect with like-minded people through my work and seeing people just using or wearing my products still really blows my mind." 
Struggles Faced
Just like any other business out there, The Print Shop by Blake Erik has faced its fair share of hardships and difficulties. Blake went on to share some of the struggles he faced as an entrepreneur starting his very first business.
"I think the biggest thing would be budgeting. I have a much smaller budget as compared to bigger more established brands, so the amount of things I can do is a lot limited," he revealed.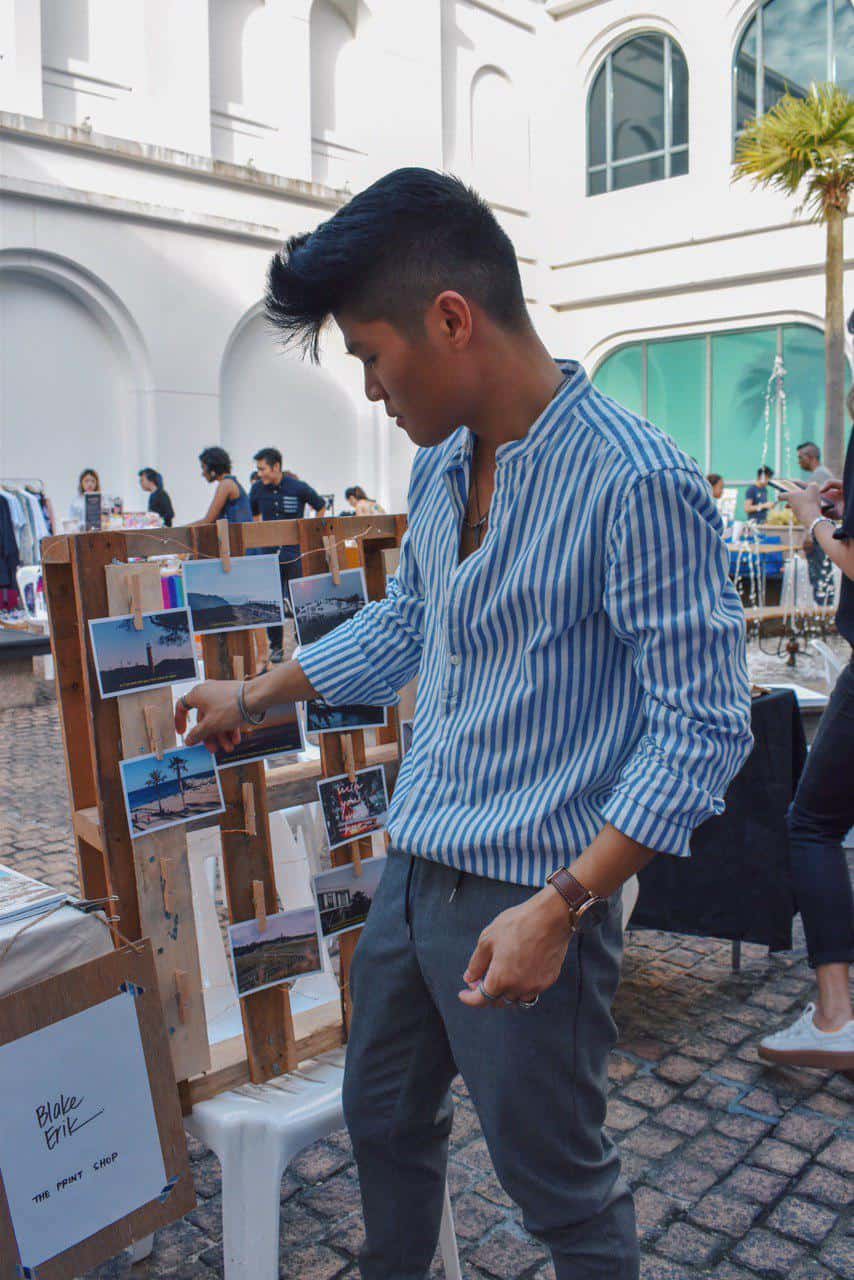 Being the sole financial bearer of The Print Shop by Blake Erik, this financial strain has taken a toll in the expansion of the business.
"I don't have a big budget, hence I can't invest in marketing resources or manpower. Because I have such limited resources, it does affect the scalability of the brand in terms of how big it can grow," he explained.
Just like any other new brand, Blake revealed that another struggle that he faces is trying to get the brand name recognised by the general public.
"Another major thing would be trying to get the brand out there and trying to get more people aware that this is something that I do." 
This lack of recognition amongst the public has also led to uncertainty when it came to selling products.
"I have to constantly worry about how the products are going to sell because my brand is so young and so new and most people would lean towards the bigger and more established brands," Blake explains.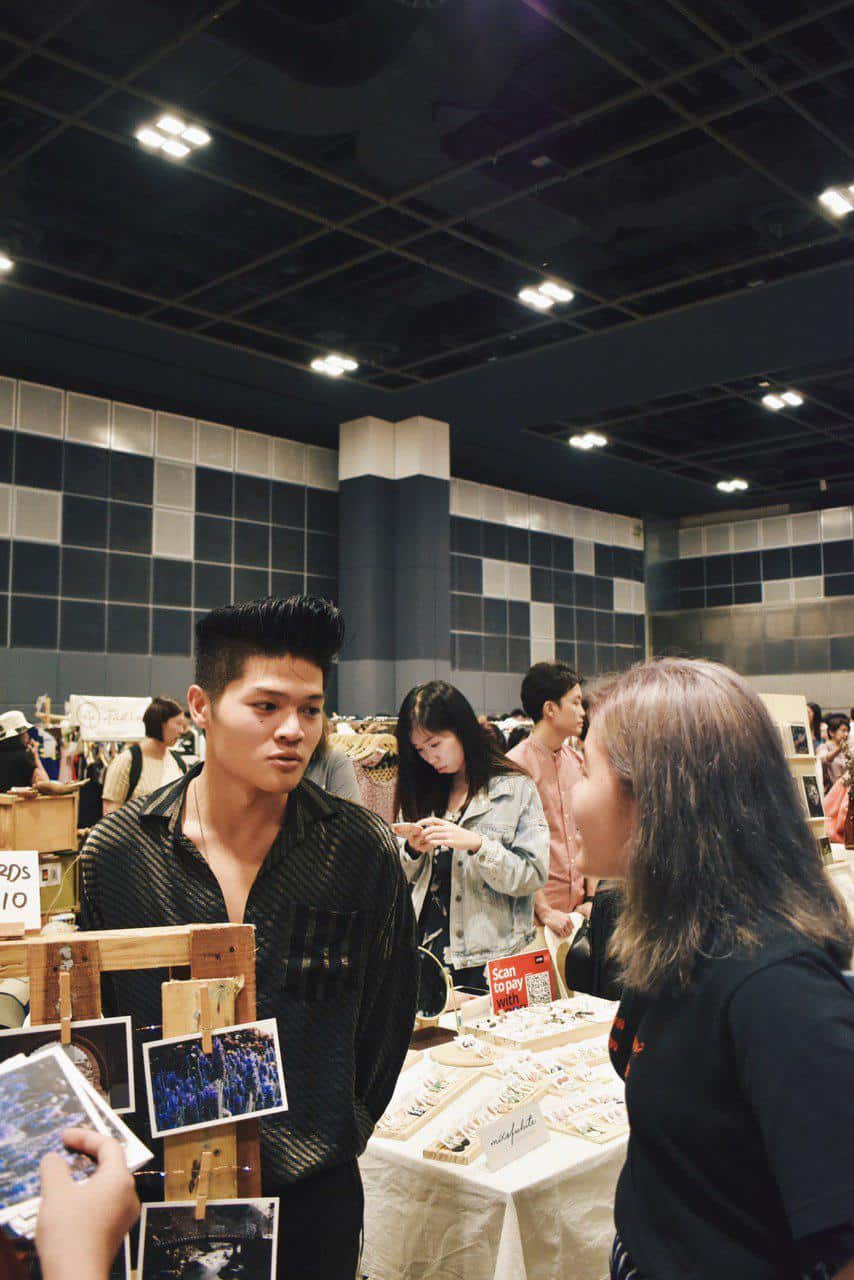 With this being a primary concern for Blake and his brand, he started reaching out to event organisers to arrange for a booth where he can physically display his products, as well as investing in social media marketing, which has proven effective with getting the brand name recognised.
"I think it's really about trying to get name and brand recognition and it's getting better with all the booths that I'm doing," he explains. 
Blake hopes that as the brand continues to grow, the recognition the brand receives amongst its audience will strengthen and that The Print Shop by Blake Erik will come to mind when thinking of purchasing nice lifestyle products such as tote bags or planners.
Favourite Pieces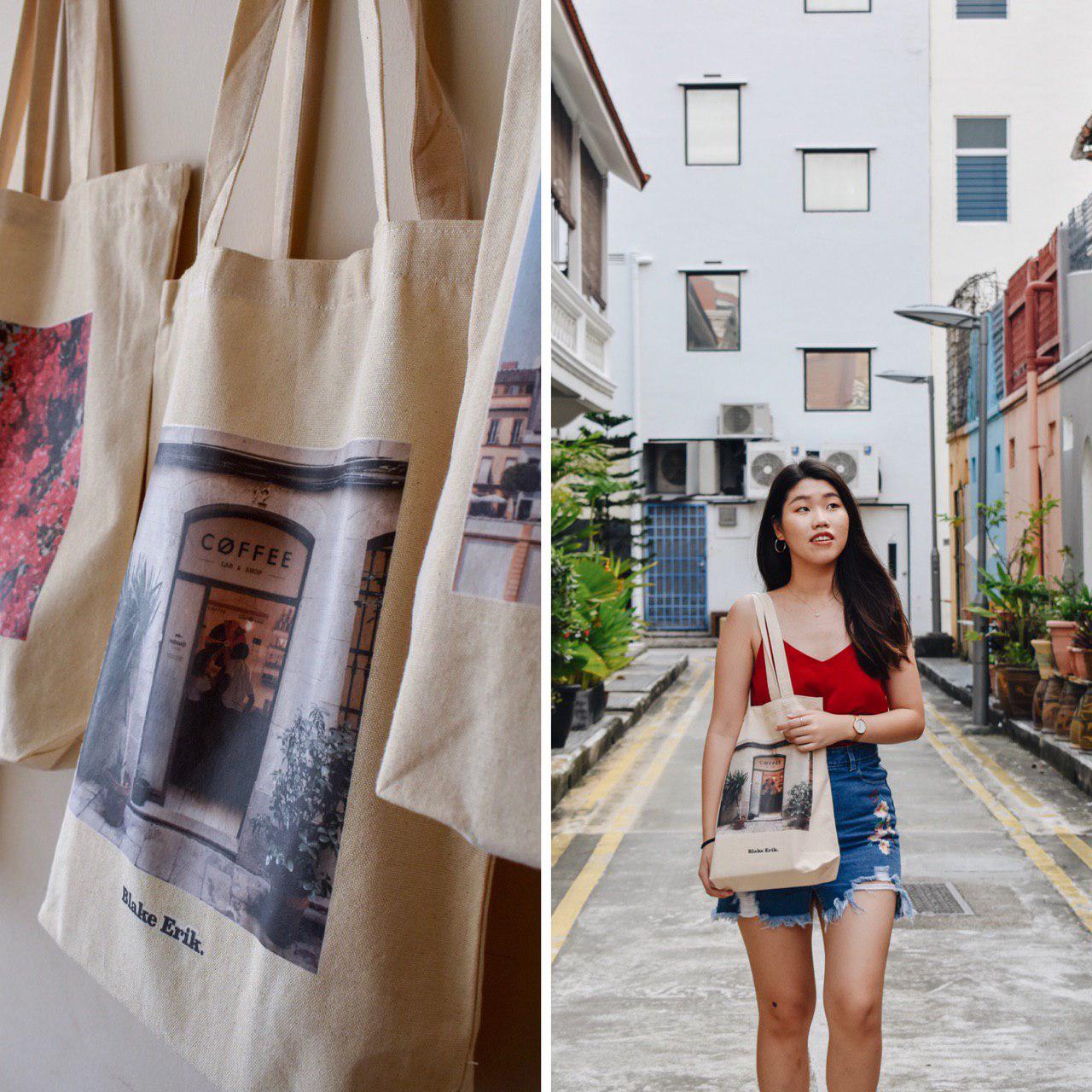 With the number of items The Print Shop by Blake Erik has released, it comes as no surprise that Blake finds it difficult to pick out a single favourite item.
"If I had to pick a favourite, it would have to be the Barcelona Coffeehouse tote bag," he continued, "The colours really stood out to me and it just reminded me of my time in Barcelona, where I would just walk around and explore the city while taking photos. I feel like this tote bag has a nice and simple colour scheme so it is extremely versatile and can be worn with anything."
Blake went on to add how he likes to involve his audience in the designing process.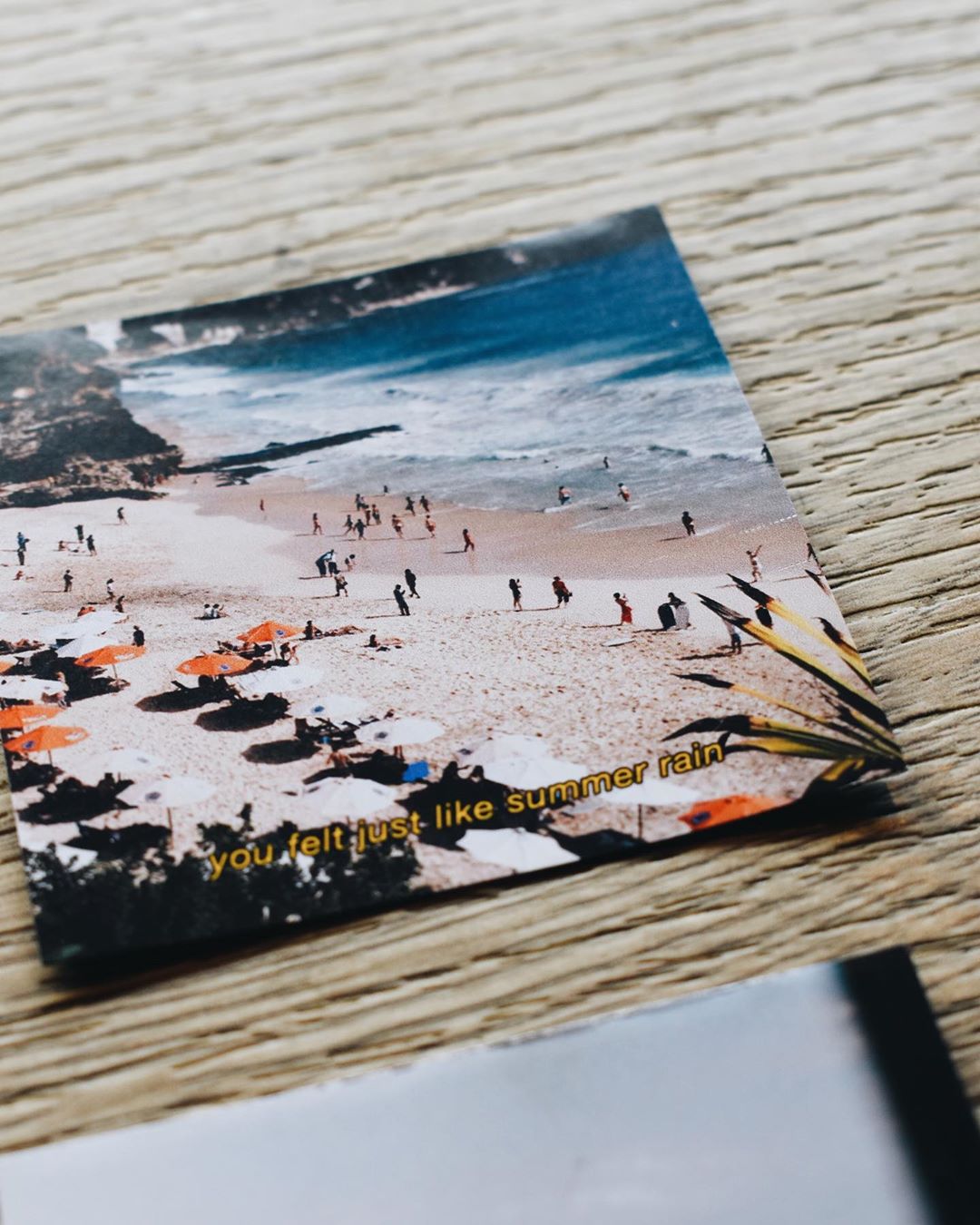 "Whenever I'm designing something, I like to let my audience have some influence over what they want to see. It allows them to be a part of the designing process and to be involved in my work from a different perspective."
Hence, this makes picking a favourite piece a difficult task for him as there are the occasional products that cater more to his audience's taste rather than his own.
"Whatever goes into print isn't completely within my control because my audience's opinions do influence the final product and that isn't necessarily a bad thing," he explained.
Future Plans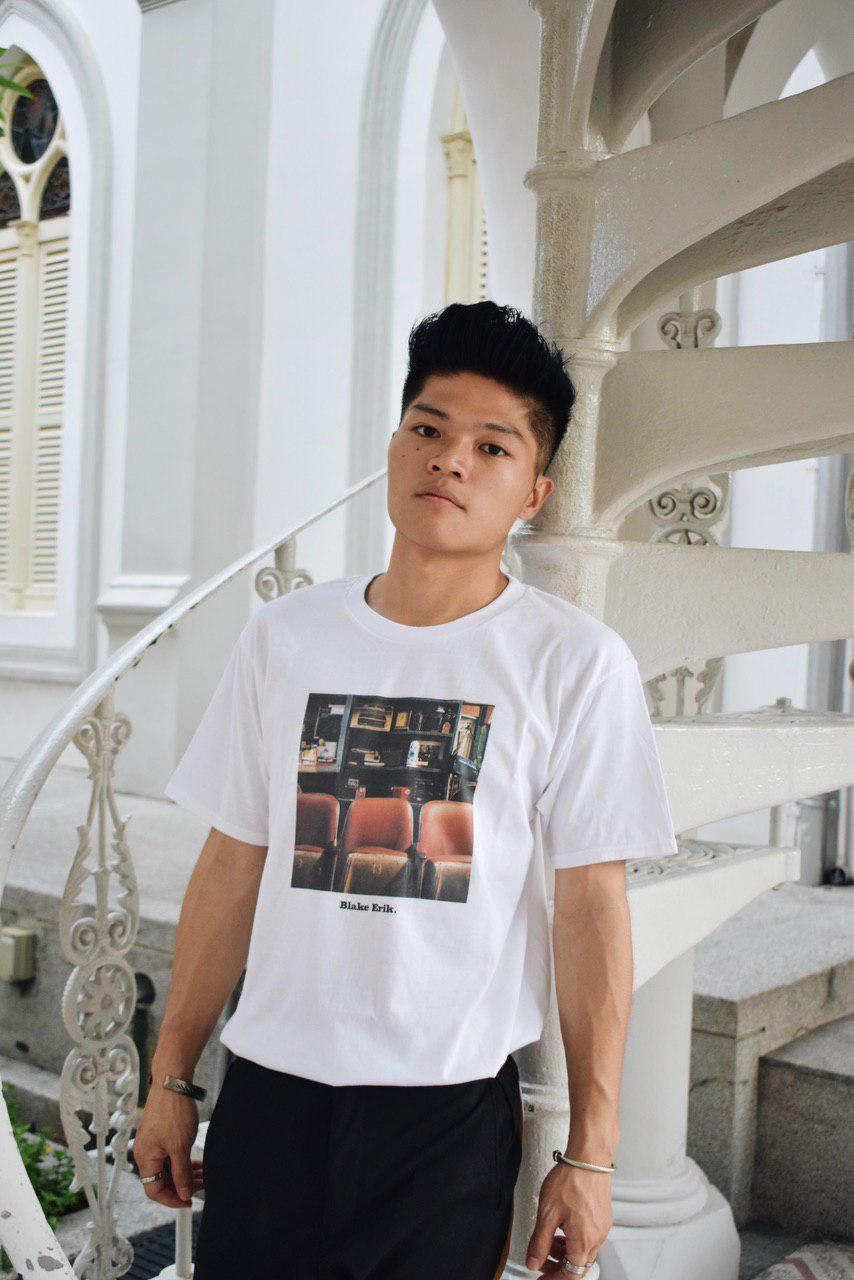 Despite the incredible success The Print Shop by Blake Erik has witnessed over the last few years, Blake doesn't intend to stop there.
"For now, I haven't made any concrete plans, I'm just going to continue releasing new products and just go with the flow," he explains. 
Despite this, he promises that the store still has much to offer and his audiences will have much to look forward to in the upcoming year.
"I'll continue working hard and hope that people will be able to see the heart that went behind the products and love them as much as I do." 
Advice For Aspiring Entrepreneurs
To close off the interview, Blake left us with some advice for aspiring entrepreneurs.
"You have to really know what you want, and love what you are going to put out there on the market." 
With an already-saturated market, it makes entrepreneurship that much more competitive and difficult.
"It gets really tiring, especially for smaller businesses, to seek out opportunities and to compete with established brands."
Hence, Blake emphasises on the importance of staying passionate about your craft as that will serve as the driving force to move your business forward.
"If you don't love what you are doing or don't have any attachment to what you do, it makes it incredibly hard to sustain through the hardships because you don't have anything motivating you to push forth."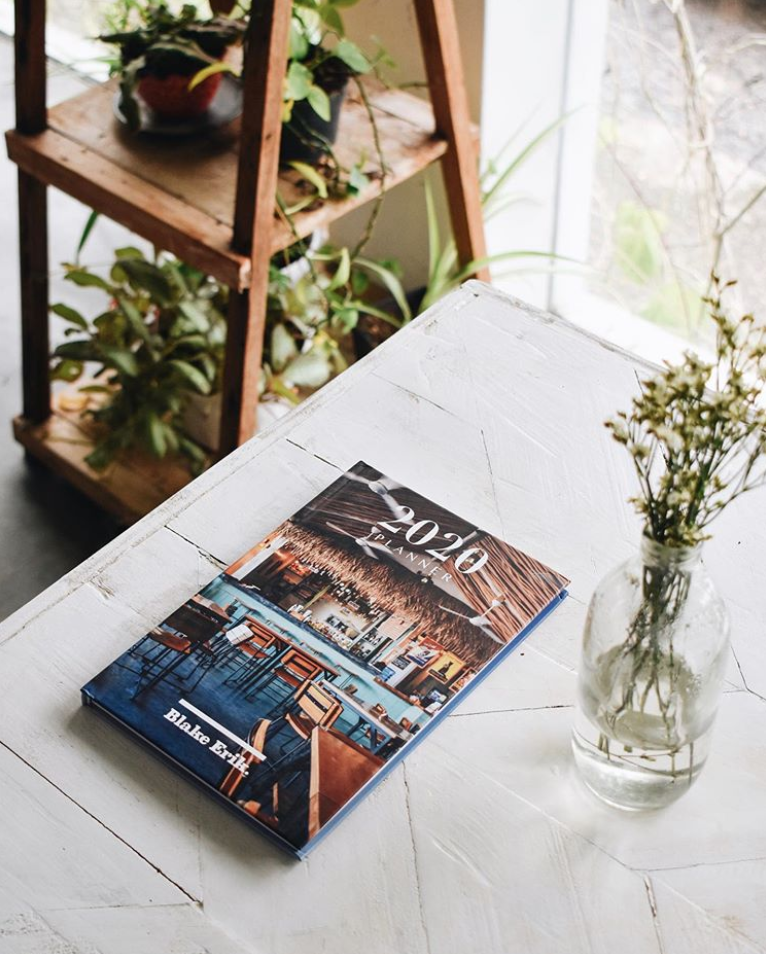 The 2020 planners are now available for purchase, shop The Print Shop by Blake Erik here or visit their Instagram page here.