Navneet Kaur and Shivam Sharma believe in data-driven, personalised skincare that's absolutely, well, Yours.
And they're not the only ones – as of August this year, they closed a US $3.5million in seed funding from prestigious investors.
Yours, a Singaporean skincare brand, focuses on curating skincare routines that cater specifically to each individual by assessing their unique skincare needs.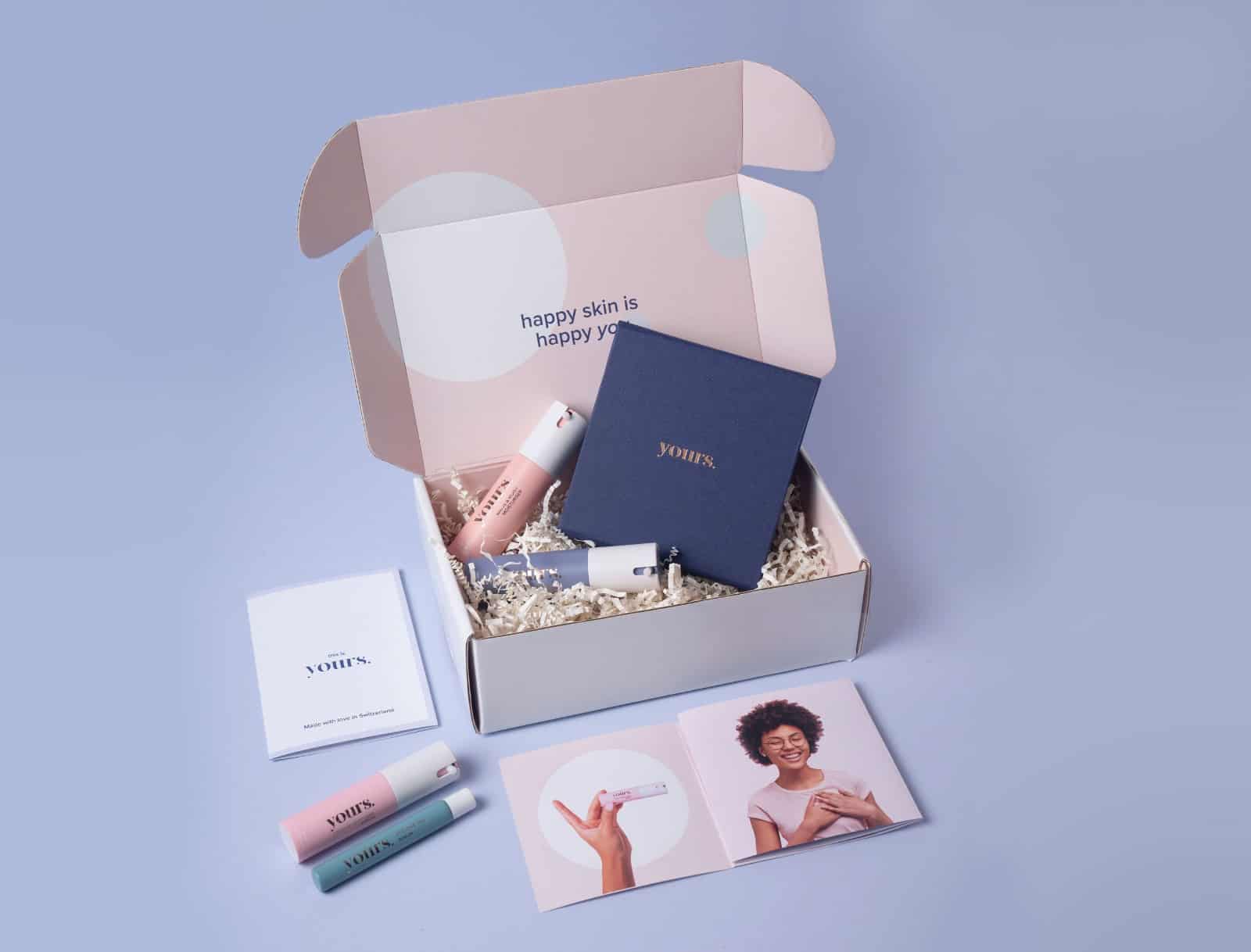 The co-founders, who also happen to husband and wife, met when they were working for Uber.
Yours was born out of a quest for skincare products that work. Shivam, who used to suffer from frequent acne flare-ups due to work, shared that the search for effective skincare was a tedious one.
"Navneet set out to find solutions for my skin, but struggled to find effective products that were suitable for my skin needs and lifestyle,'' he recalls.
His breakouts also took a toll on his confidence in 2018.
"This affected my confidence especially when meeting people, and can also be very distracting — like when you're having a conversation with someone and also be thinking about that breakout on your nose."
 A Customer-Centric Approach To Skincare
When it comes to producing products for the skin – the biggest organ in the human body – Navneet finds that its crucial for them to put customers first.
"We wanted to create a customer-first brand that simplifies the skincare shopping process while taking into account lifestyle and environmental factors that play such a huge role in our skin health."
Skincare That's Completely Yours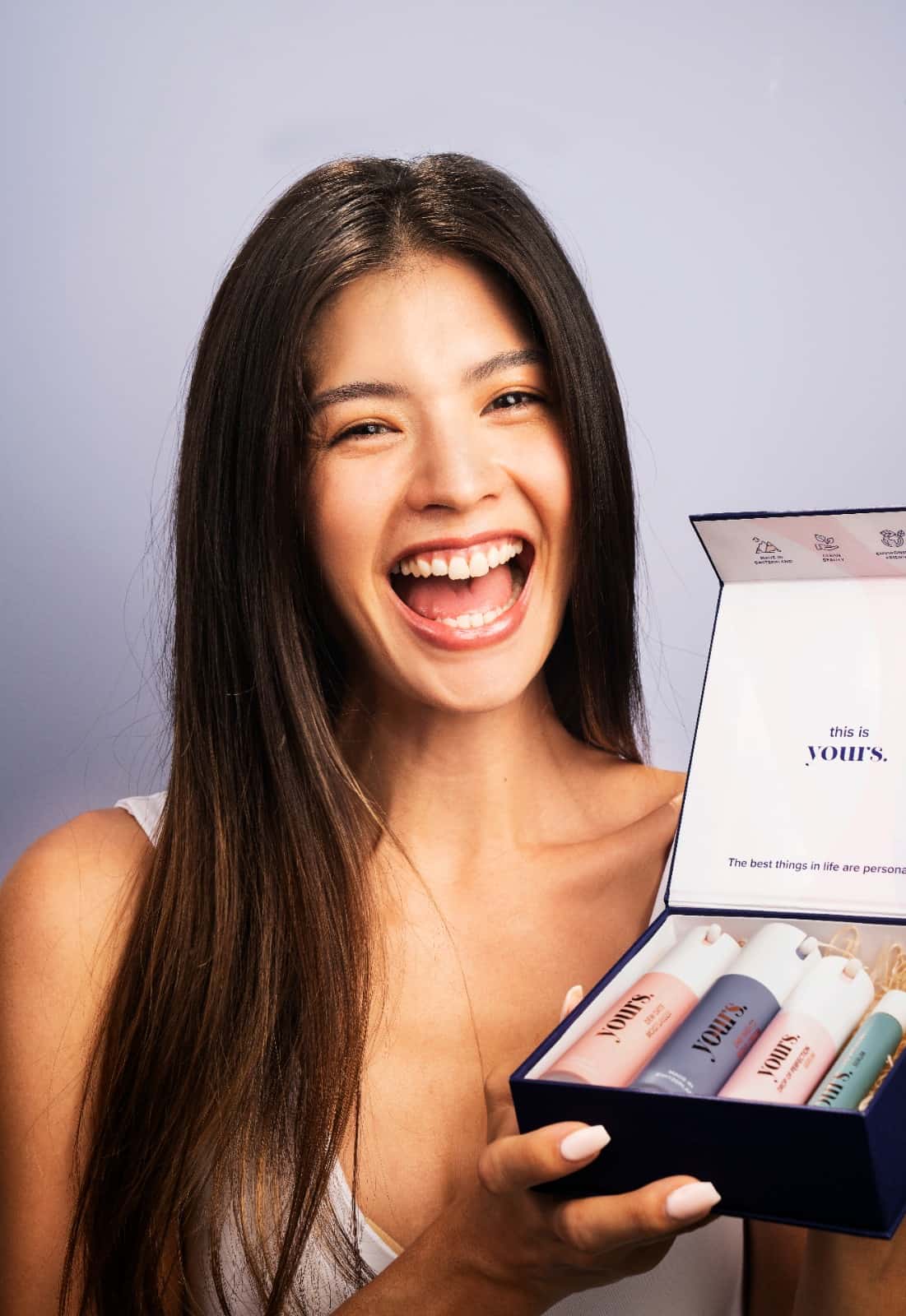 Indeed, the process at Yours is very customer-driven.
First, customers take an online skin assessment which helps determine their skincare needs. The assessment aims to get an in-depth understanding of the customer's skin. The information obtained is comprehensive; encompassing skin concerns, lifestyle factors such as water intake, sun or air-con exposure, stress levels, as well as environmental ones like humidity and air pollution.
The next step in the process requires users to submit a selfie. The brand then taps on its state-of-the-art computer vision technology to extract precise data about the customer's skin health.
This data is then used to determine the right active ingredients for the customer.
"As a guy, I've never been the one to actively use skincare. But since I've started Yours, I use it daily and really can't go without it now. To be honest, it's very liberating to not feel self-conscious about the bumps on your face."
Suitable For All Skin Types
Got oily or sensitive skin? Suffering from eczema or psoriasis? According to Navneet, individuals with sensitive skin can be assured that Yours products will treat their skin right.
Being familiar with skin struggles themselves, Navneet and Shivam are committed to delivering only products they themselves would love.
The duo is involved in the entire process, from research to production.
 "We are extremely committed to ensuring the safety and efficacy of our products — from testing to product formulation. These are aspects of the business that we will never compromise on."
Each formula created at Yours is made with high-quality ingredients from Switzerland.
Apart from being non-toxic and clean, the formulation of the products produced by Yours adheres to the set of regulations set by the European Commission's Cosmetic Regulations, which is said to have the highest cosmetics regulation standard in the world.
Their ingredients promise to brighten dull skin, reduce sebum and enhance skin elasticity.
Ethical And Environmentally-Friendly
Not only is Yours formulated with great ingredients, but their products are also ethically sourced and produced as well.
Navneet and Shivam, who exert full control over procurement processes, keep a close eye on how ingredients are sourced.
'We have multiple checks and balances in place to ensure that our partners source ingredients ethically and in environmentally sustainable ways. With full visibility of our supply chain, we're able to control the source and quality of each ingredient."
The Secret To Good Skin
How does one achieve glowing skin? Navneet's top three beauty tips are pretty simple: sleep, water, and SPF.
The eloquent entrepreneur elaborated that "getting a good night's rest of 7 to 9 hours is crucial in rejuvenating skin appearance."
She also encourages getting a generous daily dose of H2O, which goes a long way in hydrating the body while flushing out toxins simultaneously.
Navneet is a firm believer in applying sunscreen, as a defence against harmful UV rays. The passionate co-founder insists that it is essential in guarding the skin against sun spots, pigmentation and premature skin ageing.
"UV rays can still penetrate through even when we're indoors, so it's always best to apply a light layer of sunscreen of at least SPF30 daily."
As for Shivam, mindfulness is key.
"It's also about being conscious of the little things, like not touching your face throughout the day or putting your mobile phone to the side of your face during calls – use a headset instead."
Want to find out if personalised skincare is right for you? Take an online assessment on their website here.