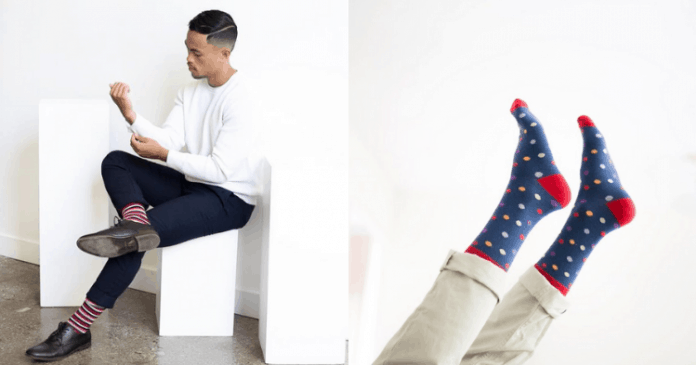 The holiday season is rapidly approaching us and along with the holiday cheers comes the giving and receiving of gifts.
With the plethora of items to choose from, it can be stressful narrowing down your options to pick a gift most suitable for your loved ones.
With this cheat sheet for your holiday shopping, we have picked out some of our favourite items and categorised them for your convenience.
Gifts Under $20 
Customised EZ-link Cards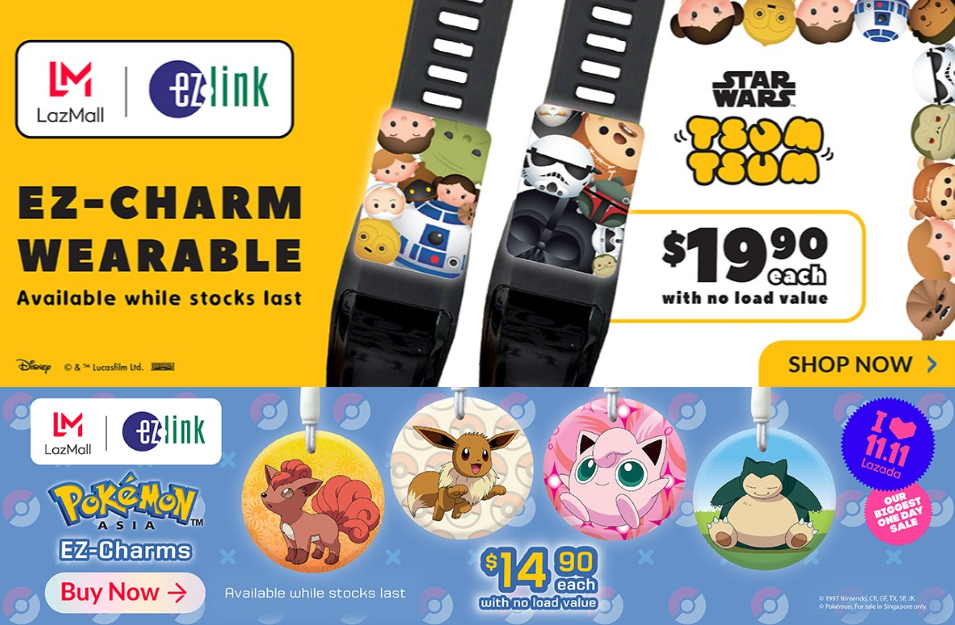 Held in collaboration with LazMall, EZ-Link has put out customised EZ-Link card to make travelling via public transport that much more enjoyable.
Choose between the Star Wars Tsum Tsum collection or the Pokemon Asia collection to gift to your loved ones, but do hurry as there are only a limited amount of cards up for grabs.
Get your customised EZ-link cards here. 
Bamboo Multi-device Charging Dock Stand Holder Organizer For Smart Phone/Tablet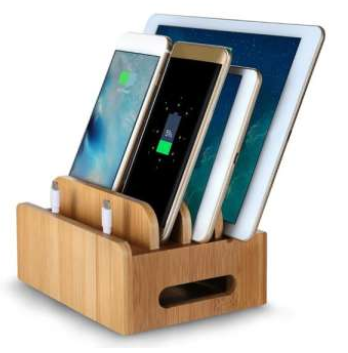 If you're an avid user of technology like most of us are, you would have probably encountered the problem of limited charging pods for your devices.
What better way to celebrate the holiday season than gifting your tech-savvy friend or loved one with this Bamboo Multi-device Charging Dock Stand Holder Organizer.
Apart from the compartments that can store up to two tablets and other mobile devices, this multi-device charging dock is also made out of 100% new and recyclable bamboo, making it a good fit for the minimalist lifestyle.
Get your bamboo multi-device charging dock here.
Bumbler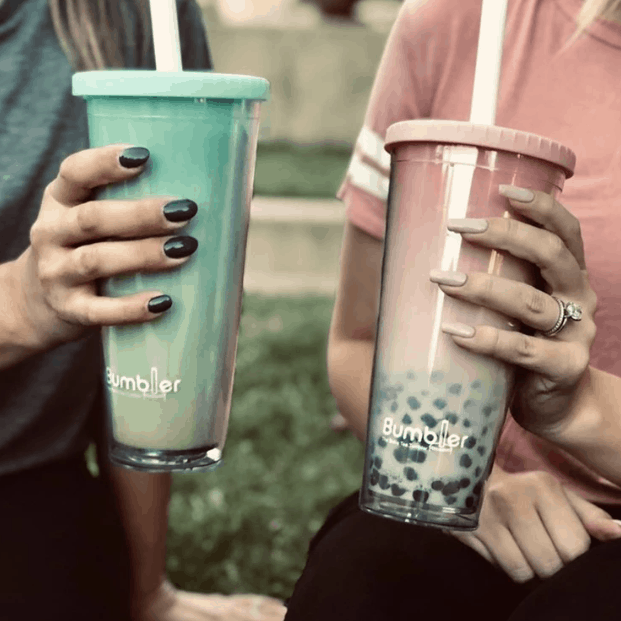 With bubble tea becoming Singapore's number 1 drink, you probably would have that one friend who is a total bubble tea fanatic. However, this wildly-loved drink also comes with its downside. With every purchase coming with quite a bit of waste – the cup, straw, straw wrapping and the carrier, it can be damaging to the environment.
Introducing the Bumbler cup, a reusable bubble tea cup, perfect for that bubble tea fanatic friend of yours.
The Bumbler cup is a 24oz, BPA-free, double-walled plastic cup, and is available in 3 colours, Blush, Fresh Mint and Dark Knight respectively.
Gifts Under $50 
Personalised Photo Stamp Ornament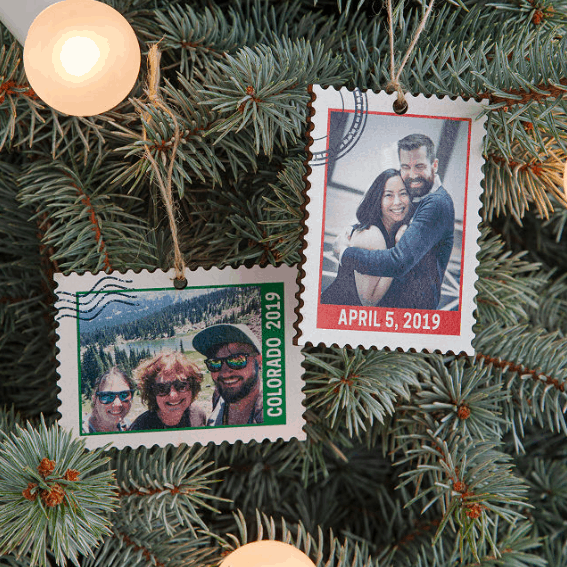 Nothing screams holiday season like Christmas ornaments – now pair that together with the nostalgic touch of a photograph with your loved ones and you'll have yourself the perfect gift.
For just $39,60 you'll be able to have your favourite pictures printed onto plywood, personalised, and turned into a postage stamp ornament.
Get your personalised photo stamp ornament here. 
Society Socks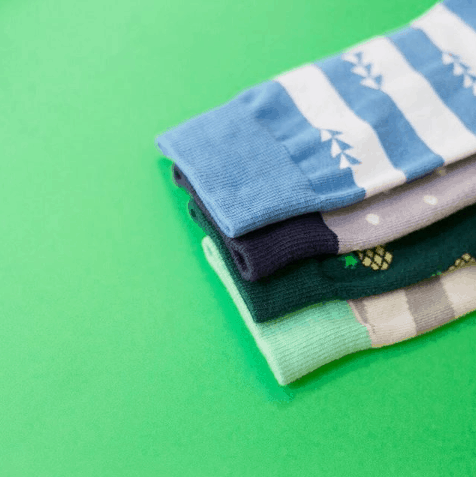 What better way to spend the holiday season than giving back to society in style.
Featuring Society Socks, a bold sock company that donates a pair of socks to charity for every pair sold.
Ranging from $8 – $16, these socks can be purchased individually, or through a subscription where 2 fun and stylish pairs of socks will be delivered to your door front every month for a monthly fee of $26.
Colour Map Mugs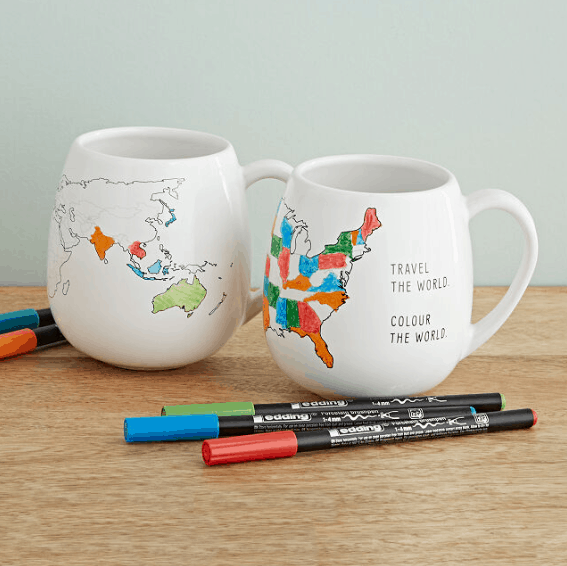 Remember that quaint little café you visited during your vacation to Itali? What about the café au lait in Paris that made you want to move there permanently? Or if you simply have a friend whose dream is to one day travel the world, this Colour Map mug would make a perfect gift.
Remembering those international excursions over a roasted cup of coffee is the perfect way to reminisce on vacations. Record your travels by colouring in the countries visited on this ceramic mug, then pop it in the oven to permanently leave your mark on the map.
Gifts Under $100
Bamboo Lotus Serving Board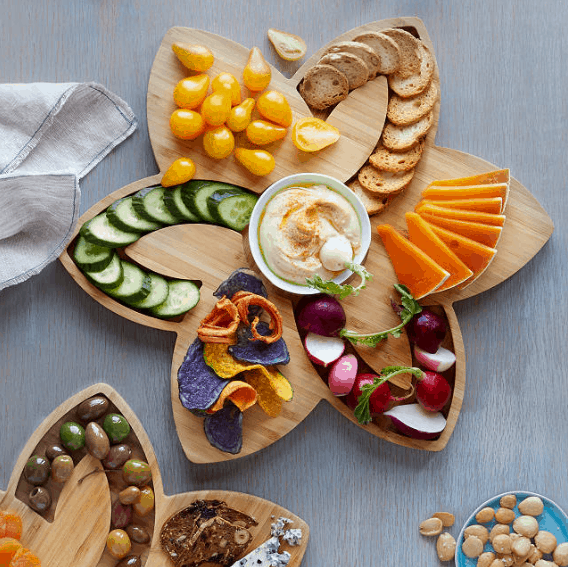 Remember that couple who recently just got their BTO flat? This Bamboo Lotus Serving Board would not only serve as a unique Christmas gift, but also a thoughtful housewarming present.
This lotus-shaped bamboo server has petal-like compartments that provide space for any snack you could think of – cheese, crackers, veggie sticks, a bowl of hummus in the centre, you name it.
Shop the Bamboo Lotus Serving Board
NanoDry Towel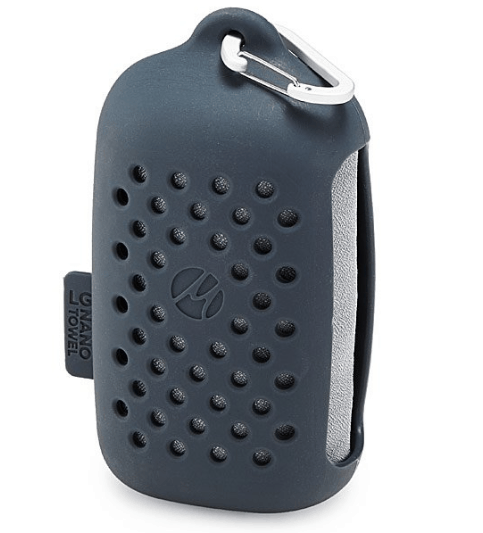 This pocket-sized, high-tech performance fabric not only double as a less-bulky option to towels but also the perfect Christmas gift for that gym-junkie friend of yours.
This ultralight and compact towel is made of nanofiber, which allows it to absorb 2.3 times its weight in moisture without the bulky surface of a normal towel. It also has an anti-microbial coating that hinders bacteria and lasts through repeated washings. With a vented silicone carry case and a carabiner clip, it can be attached to your bag for convenience when travelling.
Ultimate Ears UE Wonderboom Portable Bluetooth Speaker
Be it dancing at a party or simply relaxing at home, music has definitely established its presence, and what better way to sing-along to your favourite Christmas songs with a portable speaker?
This speaker pairs easily with your smartphone through the Bluetooth function. Not only is it lightweight, has a battery life of up to 10 hours, water-resistant and it also comes in more than 5 different shades for you to choose from. The best part is, you get to connect up to two Ultimate Ears Wonderboom Portable Bluetooth Speakers together for that "surround sound system".
Shop the UE Wonderboom Speaker here
Gifts For Him 
Card Holder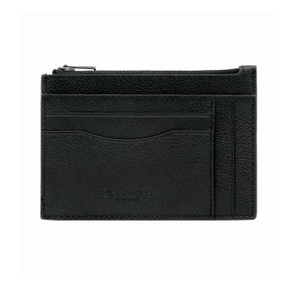 Looking for gift ideas can be challenging especially if the person that you are buying a gift for is not particularly fond of anything in particular.
A cardholder has both practicality and is a definite essential. With many brands carrying cardholders, you can certainly find one that is most suitable for your special person.
Wireless Headphones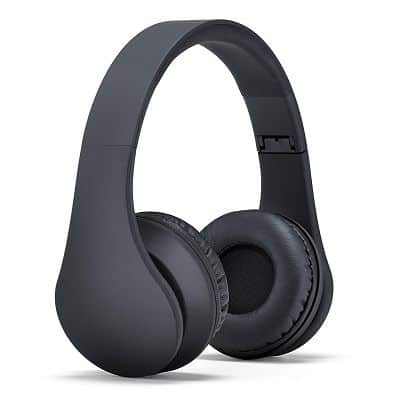 Know someone who is an avid traveller or simply loves to exercise, are they usually seen making calls on the go and has a music playlist dedicated to their active lifestyle?
Surprise them with a pair of wireless headphones that are both high in audio quality and noise cancelling. This gift is travel-friendly and they will definitely appreciate this thoughtful gesture of yours.
Wine Cork State Map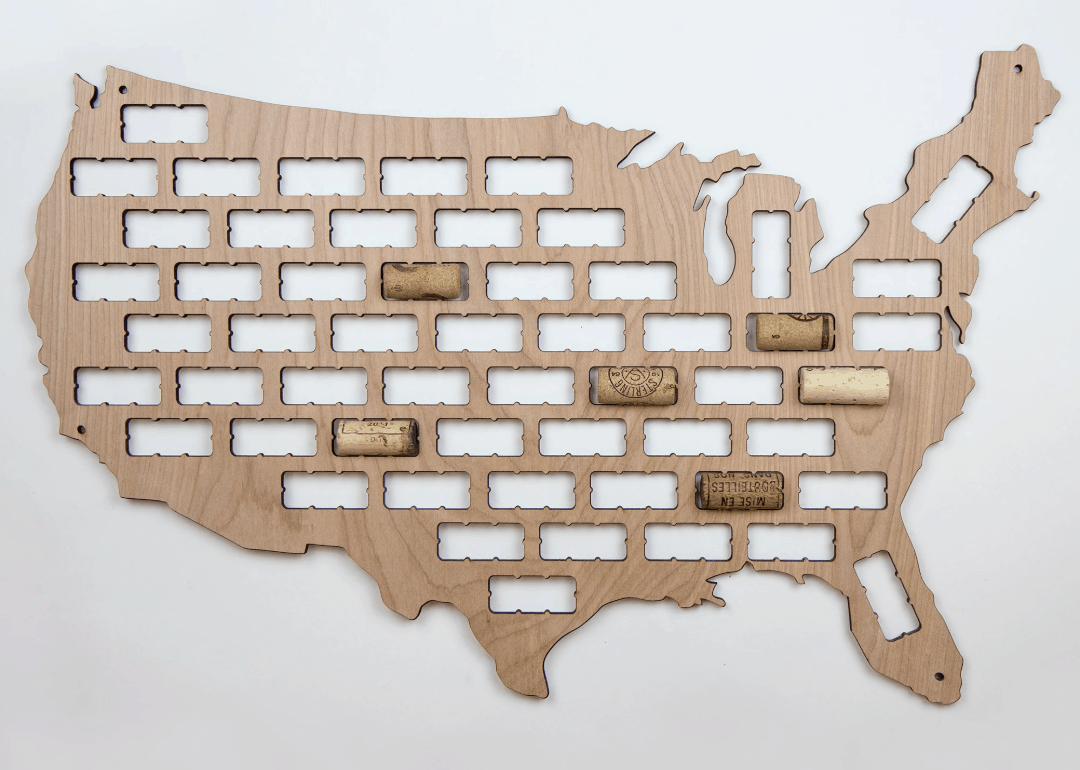 This Wine Cork State Map makes a memorable and amazing gift, wine corks will no longer be tossed away into the bin or kept in a drawer never to be seen again.
Wine lovers not only get to enjoy their wine, but they also get to create their very own art piece. This allows one to display their wine collection and certainly makes a great conversation starter.
Shop the Wine Cork States here
Gifts For Her
12 Shower Steamers Set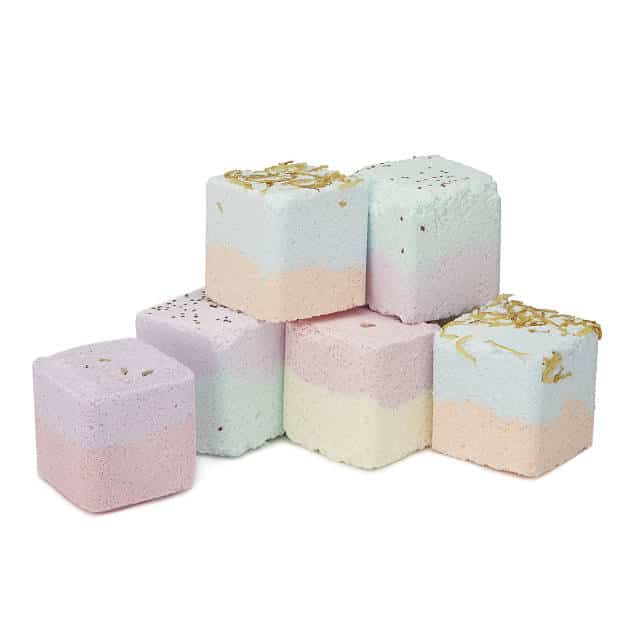 Nothing beats a day at the spa where one gets to unwind and take a break from the usual grind. This gift allows you to recreate that similar spa experience and your mother, sister, girlfriend or wife will be sure to appreciate this sweet gesture of yours.
This 12 Shower Steamers Set contains essential oils in both lemongrass and lavender. It can also be used as a body scrub, a decorative piece and is sure to leave the bathroom smelling better than it did before.
Shop the 12 Shower Stream set here
Jade Facial Roller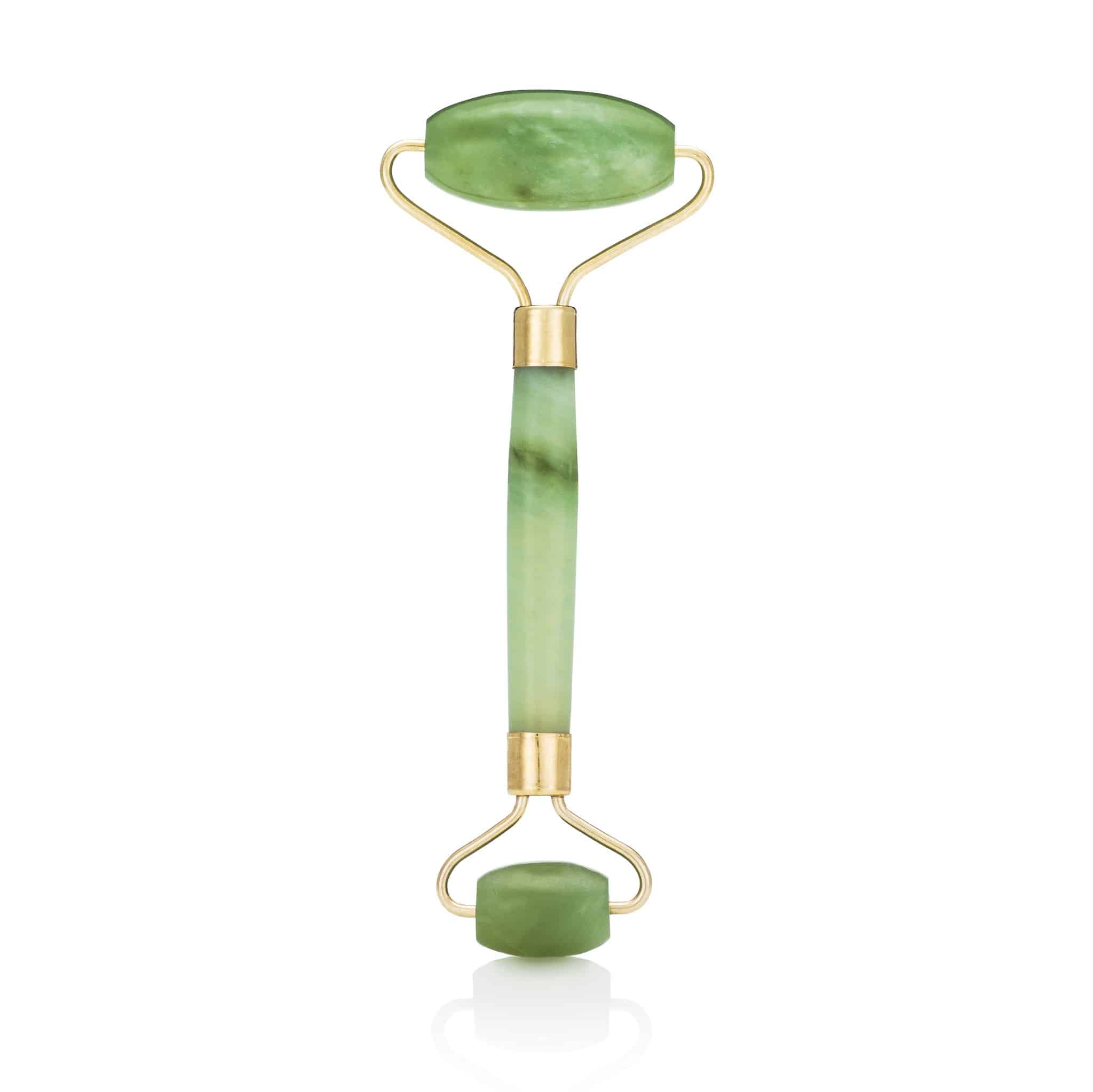 Widely known for its healing properties, Jade has been regarded as a stone of high value. It is no wonder that it has been adapted into the form of a facial roller.
This facial roller helps to reduce the puffiness that comes from late nights. It also has anti-ageing properties, reducing the appearance of fine lines and wrinkles, as well as the loss of firmness and elasticity.
Whether it be a gift for a female friend, mother, sister, girlfriend or wife, this facial roller is the perfect gift to enhance any woman's beauty ritual.
Shop the Jade Facial Roller here
Mini Fruit Smoothie Blender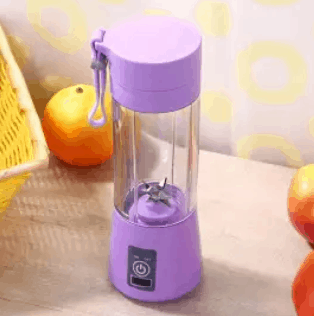 With the fast-paced lifestyle of our little red dot, nothing beats a quick and easy, on-the-go meal that allows us to get out the door as soon as possible.
Introducing this mini fruit smoothie blender, it takes a quick and easy, on-the-go meal, to the next level and will make for a perfect gift this Christmas.
This mini-fruit smoothie blender has garnered over 60 5-star reviews on the Lazada app, which comes as no surprise considering the features and functions that it has.
For starters, this mini-fruit smoothie blender not only makes an impressive juicer, but it can also be used as a bottle. Not to mention, with its silicone lift ring, it allows you to bring this smoothie blender to just about anywhere.
Did we also mention that it has a load of 15000 RPM/minute speed, allowing you to stir up a variety of fruit, fruit juice, soy milk, milkshake, and even rice paste, at an incredible speed?
Needless to say, this mini fruit smoothie blender will make for a functional and convenient gift this Christmas.
Shope the Mini Fruit Smoothie Blender here