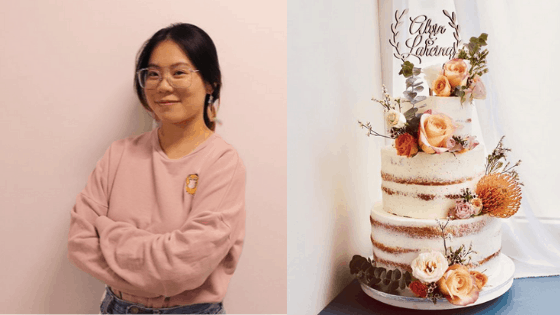 For the second instalment of my home-based bakery series, I decided to interview Valerie Puah — the woman behind ASOL.
I chanced upon ASOL when I was looking for good bakery options to order a special customised cake for my anniversary. On Instagram, there are more than 85K posts for #sgbakery and while they are all great feeds to look at, it may get confusing when it comes to choosing the right bakery.
As I was scrolling through, ASOL's posts stood out. All their cakes look uniquely customized to specific customers. I decided to go with ASOL and they baked the perfect cake for me.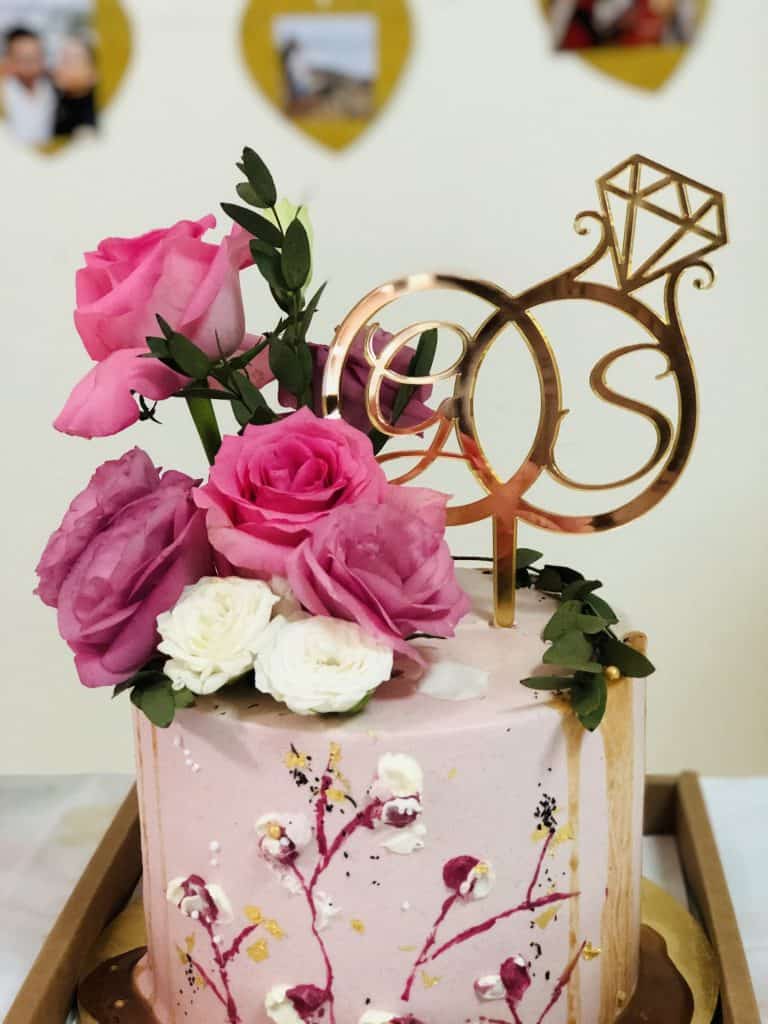 Failure: The Route To Success
We journeyed back a couple of years to understand where it all began. Valerie shared that she always knew that she wanted to do something of her own. Since baking was something she felt like she could thrive in, she jumped right into it during her last year in university.
"I wanted to do something different from my peers and also wanted to discover the industry before I stepped into it. So, I started as early as I could."
However, baking did not come easily to Valerie as she had no professional training. The real turning point came when she attempted to bake a simple Matcha cake for her Mum's birthday but failed.
The same year, she attempted baking another cake for her 21st birthday and succeeded. This incident sparked something new.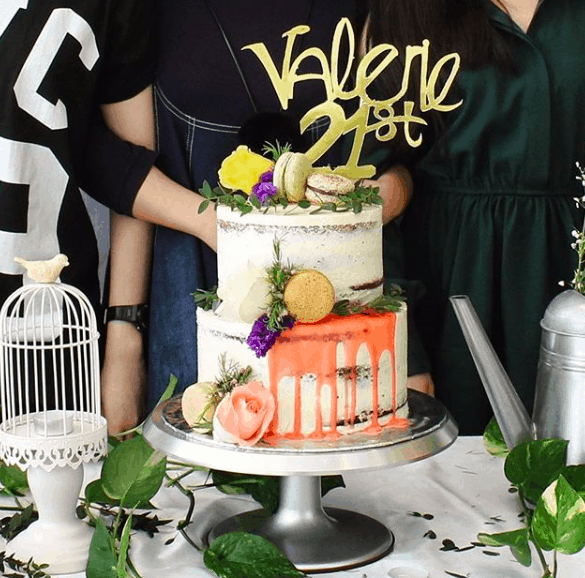 "Truth be told, I was always compared to my cousins when I was younger. Eventually, I realised that we are all talented in our own ways. When I put comparisons and expectations away, I found my own home ground and started believing that I too have a special talent," Valerie stated.
A Slice Of Life: ASOL
ASOL stands for 'A Slice Of Life'. The moniker intrigues me. Valerie shared that this name was God-given. Valerie saw the underprivileged and realised that there are people who struggle with finances — some can't afford a home.
"My heart broke for them I had the thought of baking for these people."
Valerie added that we all go through happy and sad times but all our experiences remain with us forever as a slice of our life, and it is still worth celebrating.
With this epiphany, she abandoned "floatersbakes" (the initial name) and decided to go ahead with 'ASOL: A Slice Of Life'.
The Road Less Travelled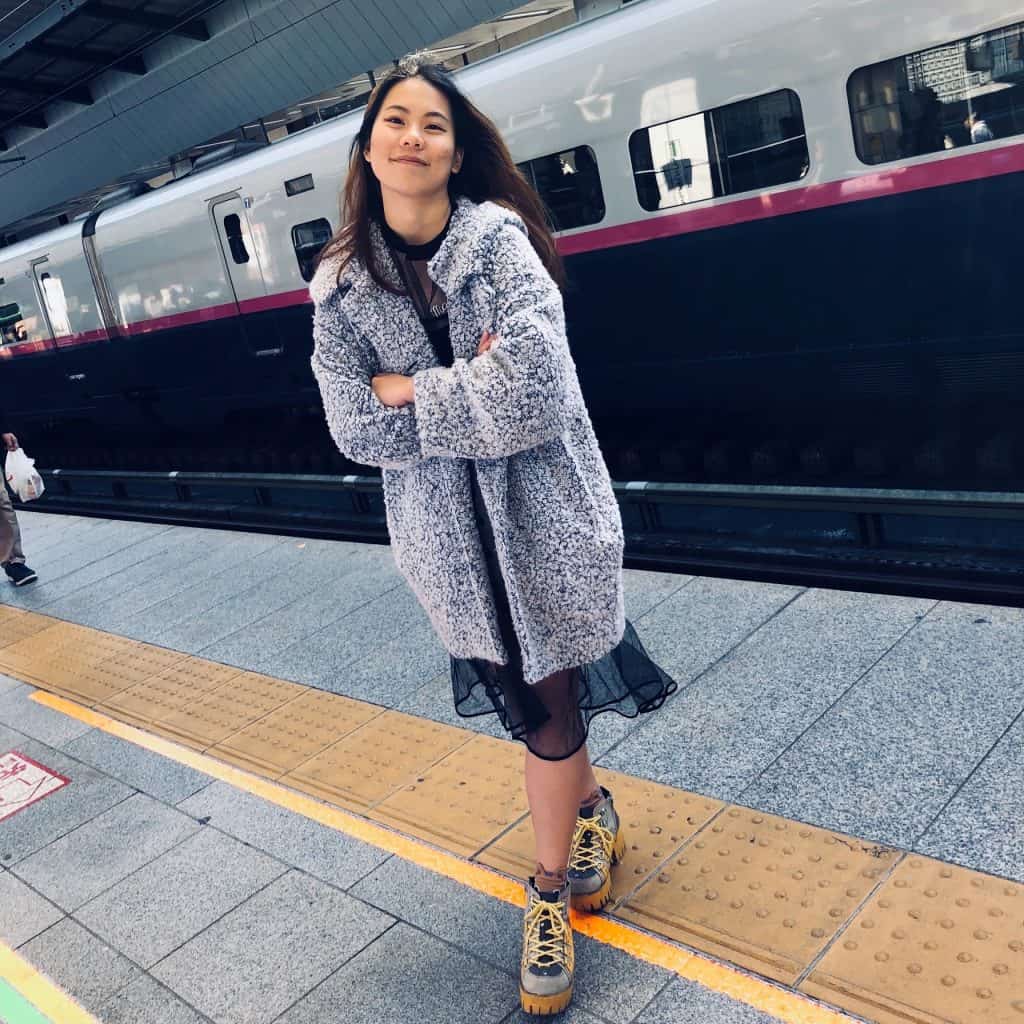 It is not easy to choose an unconventional career path and succeed in doing something that you love. When Valerie was younger, she wanted to be a dancer.
She shared, "I look in admiration to those who have had the chance to do ballet because their parents signed them up for it. My parents wanted me to be good at what my cousins were doing so when they learnt piano, I learnt piano.  However, I turned out to be such a lousy pianist."
Eventually, she found her passion for baking and immediately decided that the corporate life was not for her. She started ASOL and has been successfully running this bakery out of her home for since August 2017.
Despite her parents and friends "worrying" for her constantly, Valerie put faith in herself and continues to pursue her passion.
"Baking is therapy for me. I love the sounds of butter and sugar creaming together, the sound of sifting flour. It helps me get my mind off anxious thoughts. baking to me is like entering into my own peaceful realm."
Marketing In The Digital World
ASOL kicked off as a home-based bakery and is still home-based. ASOL specializes in personalized cakes — from the sweetness level to the design and colour palette — everything is customized as per each client's preferences.
However, there are no plans for ASOL to enter retail stores just yet. "I don't want to go into retail because I would not be able to enjoy baking anymore. When hitting sales targets and KPIs becomes a need for survival, I am sure I would lose my passion and love for my most favourite thing to do."
However, a business needs to sustain and survive. I am curious about ASOL's go-to marketing strategies and what role social media plays in the growth of their business.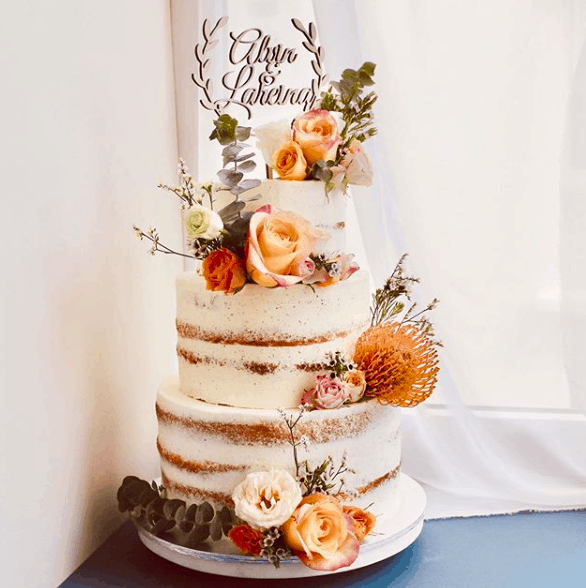 From working with influencers to recording YouTube videos, ASOL is all about online marketing.
In their early days, Valerie also tried Carousell and she feels that it was a good idea as it helped her reach out to an all-new customer base.
Of course, social media is the key when it comes to F&B marketing in Singapore.
"Social media has allowed my customers to share the brand story and portfolio of the bakers with their friends. It has also created many meaningful conversations,' she shared.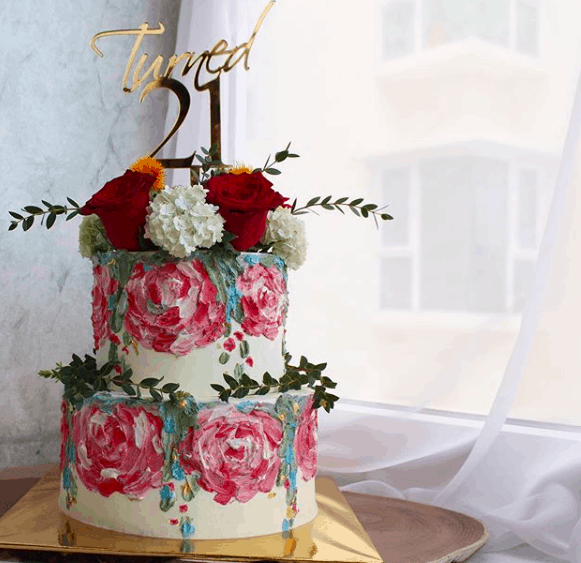 Specifically, Instagram is a display of their portfolio and it is important to show customers what kind of a brand they are.
"People can see every piece of your work, nothing is hidden. Good or bad comments are all on it. It makes it very real in the food industry." Valerie handles the ASOL Instagram feed, writing and curating posts herself.
Balancing Logistics and Creativity
Valerie shared that one of the main difficulties is that food is a very competitive industry in Singapore. Also, she added that Singaporeans generally have a lack of appreciation for art.
"It's not that they are not exposed to it. They are, but their valuation for a piece of art and how much work goes into it does not measure to the reality. This often leads to customers haggling down prices with their bakers. I must say it is difficult to deal with reality and customer expectations at times, but so far, I have met many faithful customers who believe in my work."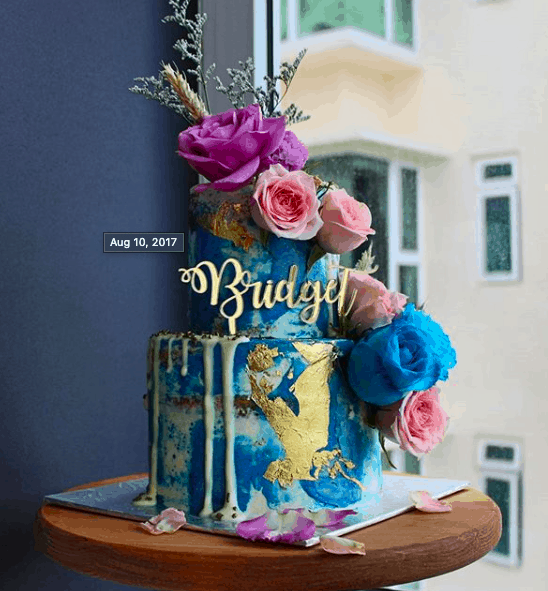 In the long run, Valerie wants to build a baking community through ASOL and create an open space where other bakers can share their journey, troubles and passion for baking. 
"I have always wanted to work with other bakers to offer baking classes and gatherings over bakes." 
ASOL is whipping up some great creative ideas for Christmas and they will be up for preorders soon! To know more about ASOL, follow them on Instagram or log on to their website.