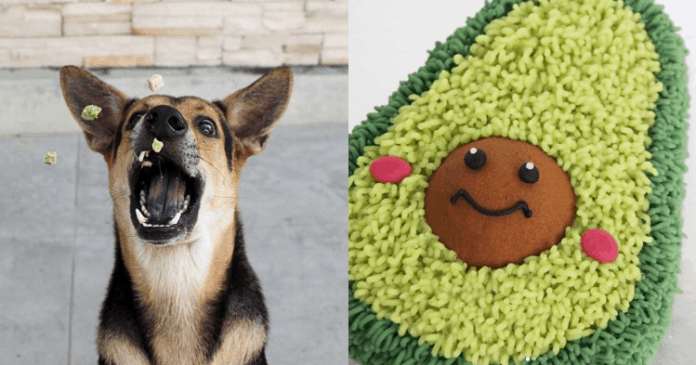 Earlier this year, when I was planning an event, I wanted to do something special for a friend and was looking for bakeries in Singapore. I came across many amazing bakers on Instagram and their colour-coordinated scrumptious-looking feeds inspired me to do a blog series on independent bakers in Singapore.
When I started researching, I immediately knew that 27-year old Dionne Sim's 'Barking Good' was without-a-doubt going to be my first feature in this three-part series.
Introducing The Barking Good
Barking Good is a one-of-its-kind artisanal pet-centric store located in Lavender Street, CT Hub 2. They bake customized healthy treats and cakes for your adorable pooches and felines.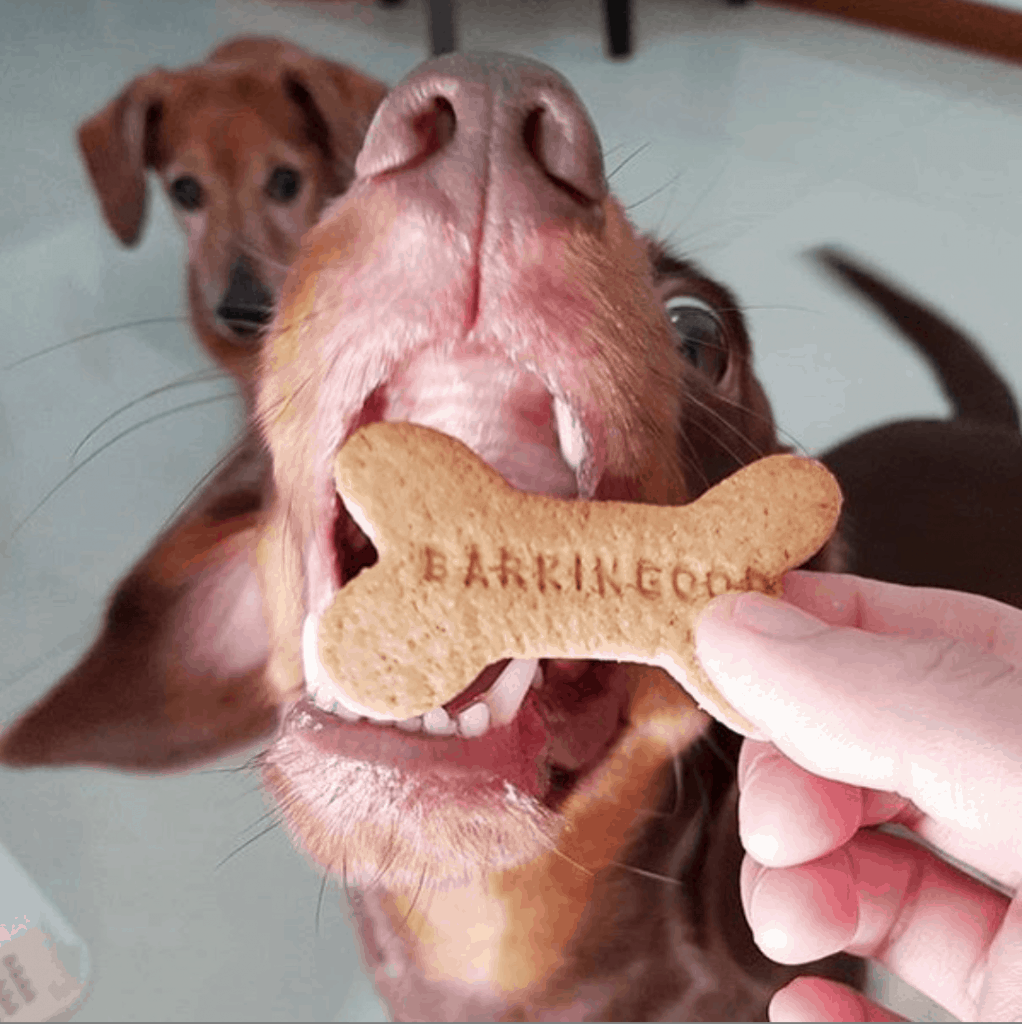 As I walk into their studio, I see cute adorable paw signs on the door handle and as I enter, on the right-hand side I see a collage of happy pups and cats with their beautiful cakes. The baking space is an open area and everything looks paw-dorable!
From A Dog Parent To A Licensed Baker: The Journey
Dionne Sim, the brains and hands behind Barking Good's lovely creations, is an ardent animal lover and a dog parent to Noodles – a white furry Maltipoo. Dionne is also a volunteer dog walker at the SPCA and certified in Pet Nutrition by the Animal Behavior College.
As we begin the interview, my first question is the most obvious one: why a pet bakery?
"It all started when I got my dog. I was never happy with off-the-shelf treats for Noodles and there were barely any healthy snack options for pets in the market. So, I started baking treats for her at home."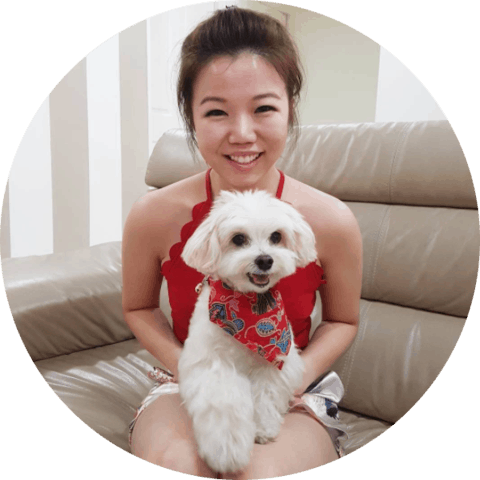 Dionne had some friends who were facing the same struggle and she eventually decided to start a home bakery in 2014.
Dionne sold her first dog cake at the age of 22 for 30 dollars. It was a custom cake for her ex-boss's pet.
Within six months, the business took off and Dionne decided to create social media pages for the business. In July 2017, Barking Good got its first brick and mortar studio and earlier this year they moved to their current location at Lavender Street.
Today, Barking Good bakes 250-300 cakes per month.
"Word of mouth spread and it just developed organically. I realized this gave me satisfaction and made me feel happy and proud," Dionne explained.
Yummy Yet Healthy
At Barking Good, the pet's safety and health are of utmost priority.
They are AVS-licensed and Dionne, along with her team, has worked with Nanyang Polytechnic's Food Safety Centre to have the shelf-life of their treats tested.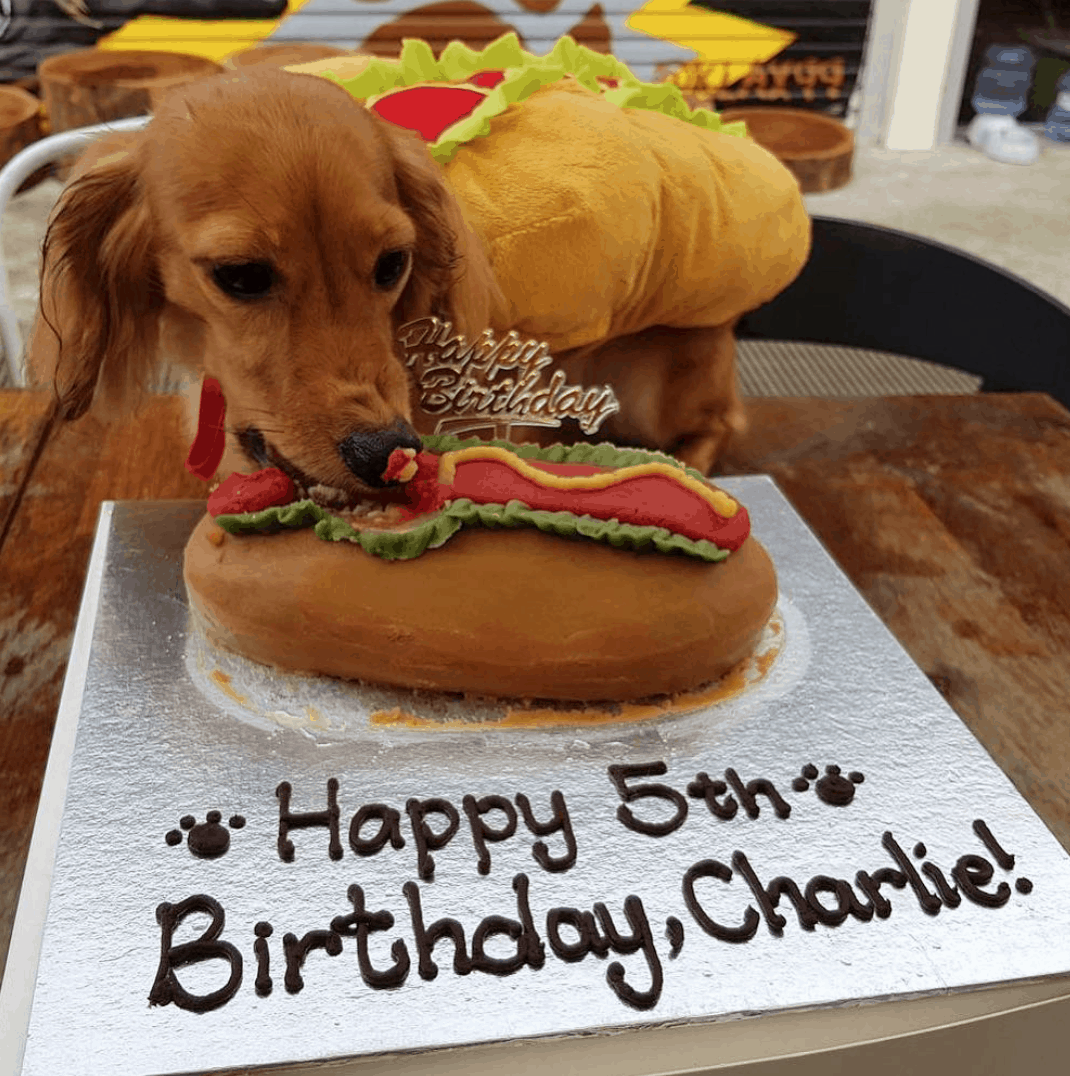 Every item is lovingly handmade with the finest ingredients and the treats or cakes are baked only after orders are placed to ensure maximum freshness.
I ask Dionne about the ingredients they use and what goes into baking a cake for pets. She explains, "When we started doing cakes, my main objective was to go 100% meat because that's what our pooches and cats love. For added nutritional value, we add broccoli and carrots. We also use rosemary, a natural preservative, to bring out the flavour of the meat."
They also keep dietary restrictions and allergies in mind and can bake the best treats and cakes for your pets.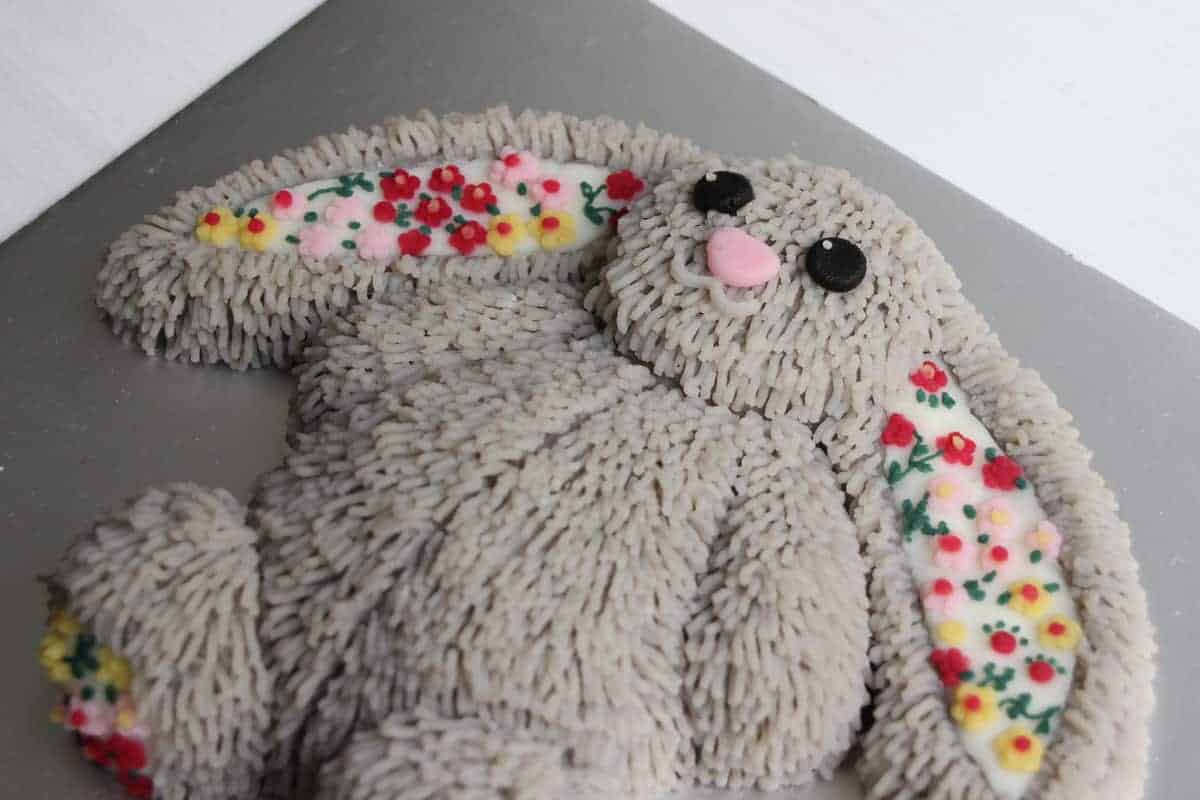 Inspirations And Highlights
I was amazed at the beautiful creations of Barking Good displayed on their website and social media page.
Curious about the design inspirations, Dionne explains that they try and learn about the personality of the client's pet and make something around that. She also adds that Pinterest is a huge source of inspiration for them.
Barking Good cakes are entirely edible except for the candle.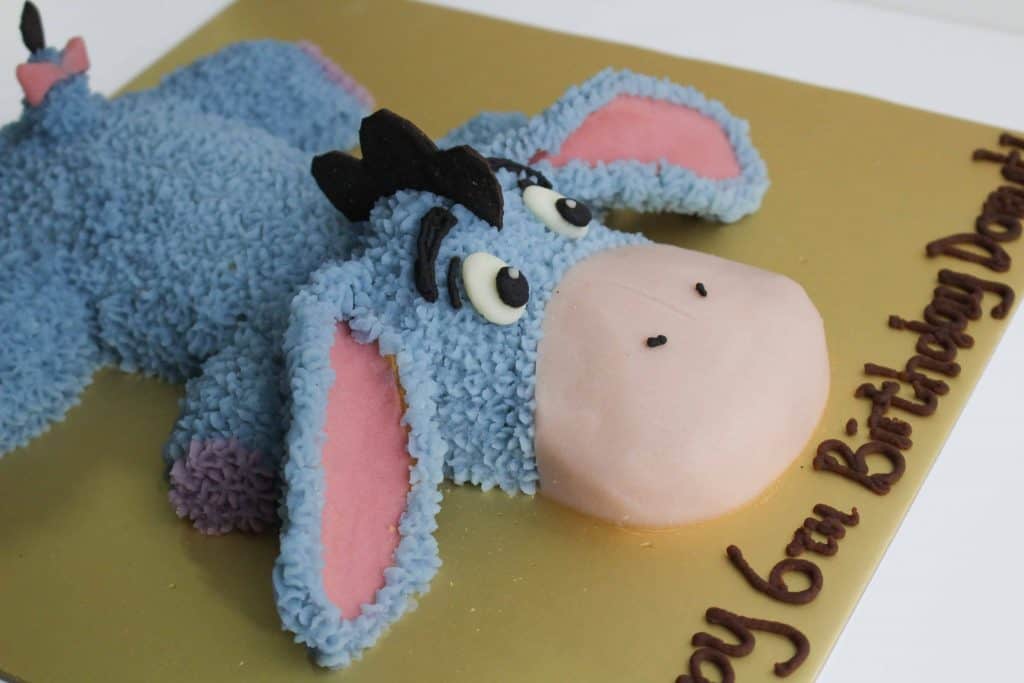 Being a dog parent myself, I know how moody pets can get. So, I am curious about how do they ensure that the pet client will love what they bake.
Dionne explains "We rely heavily on their sense of smell. The texture is also important so soft ones for puppies and seniors, and the low-fat version for pups whose bellies are not developed and chubby dogs while crunchier treats for the biter dogs."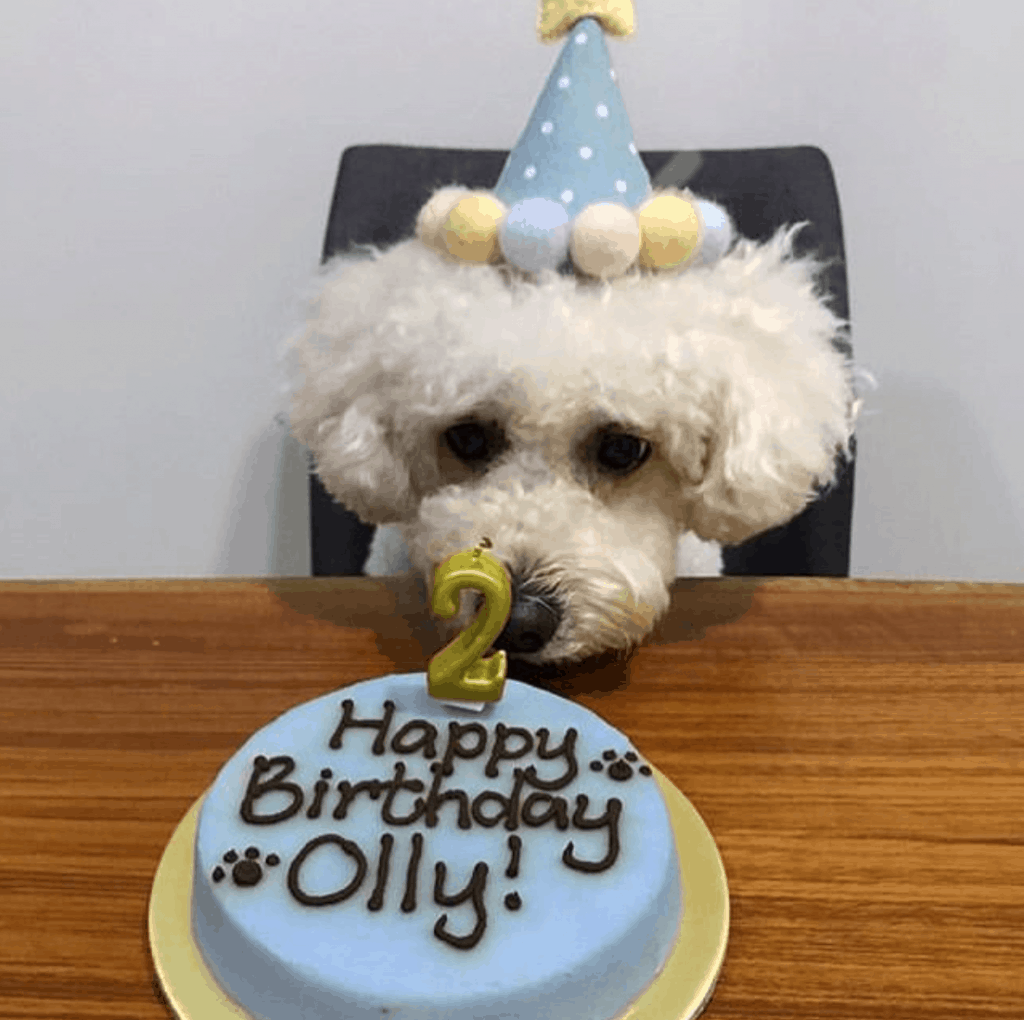 Just like any other business owner out there, Dionne has endured her fair share of challenges, as well as experienced the satisfactory fulfilment of running her own business.
"We are a part of a lot of firsts and lasts, a lot of customers call us at the last minute because the pets are sick and not eating. It is a very bittersweet kind of experience. Having been around for 5 years now, we have seen some adorable pups pass on," she shares.
What's Next For Barking Good
With the new space, the bakery's motto is to be as transparent with the customers as possible, hence, they have an open baking space.
In addition to their baking services, they have also begun conducting workshops for customers who are interested in baking treats for their pets as well.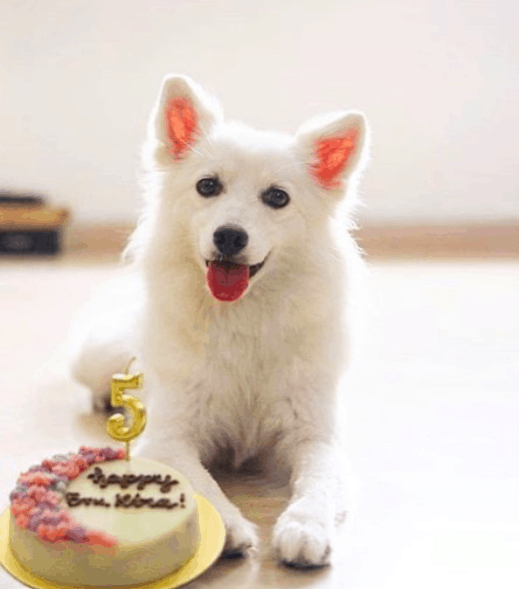 Dionne works closely with Chloe who joined the studio as a part-time intern in 2017 and is now a co-owner.
"I started working on a part-time basis only to realize that I've found my passion! Later, there were some ownership changes and I became a partner," Chloe revealed.
Chloe is currently in the second year of Business School and manages the business side of the bakery.
With the success Barking Good has witnessed since its launch, collaborations and expanding on their workshops are both aspects that Dionne and Chloe are keen on venturing into.
If you have an upcoming pet's birthday and want to pamper your baby, order a cake two days ahead of the special day and Barking Good will bake you the best birthday gift for your pooch!
Follow them on Instagram and Facebook or log on to their website to learn more.