In the first of our delivery/takeaway series, we look at Serangoon, or more broadly, the North-East region! We've scoured through popular malls like Nex and online directories like Manyplaces.sg to find the best deals for you.
Local F&B need our help now and it's our chance to show our support!
Best Delivery/Takeaway Deals In The North-East:
1. Tuk Tuk Cha (NEX Shopping Mall, Junction 8, Waterway Point and more)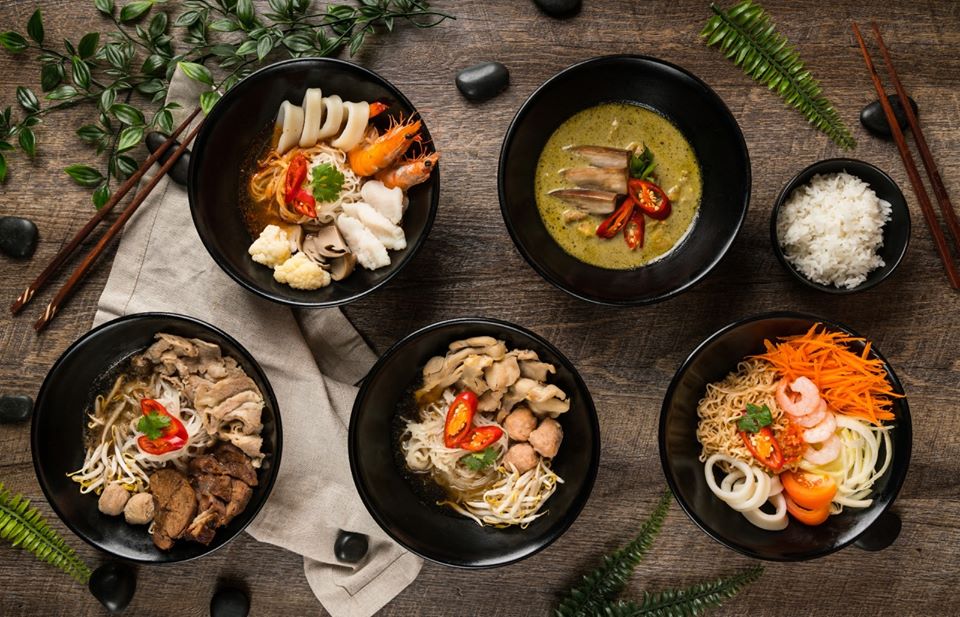 Tuk Tuk Cha is a casual Thai eatery that began as a dessert kiosk serving up stellar air-fried buttery thick toast. They have since expanded to include affordable Thai mains on their menu. 
The Tom Yum Noodles ($9.90++) packs a punch (but isn't too spicy) and will be an easy fix for your Thai food cravings. 
For pre-order self pick-up, they are offering 20% off Takeaway Signature Mains. They are also offering Takeaway Set Meals at a promotional price of $9.90 (U.P $13.50) which comes with a choice of Signature Main and Beverage.
2. Tamago-EN (NEX Shopping Mall)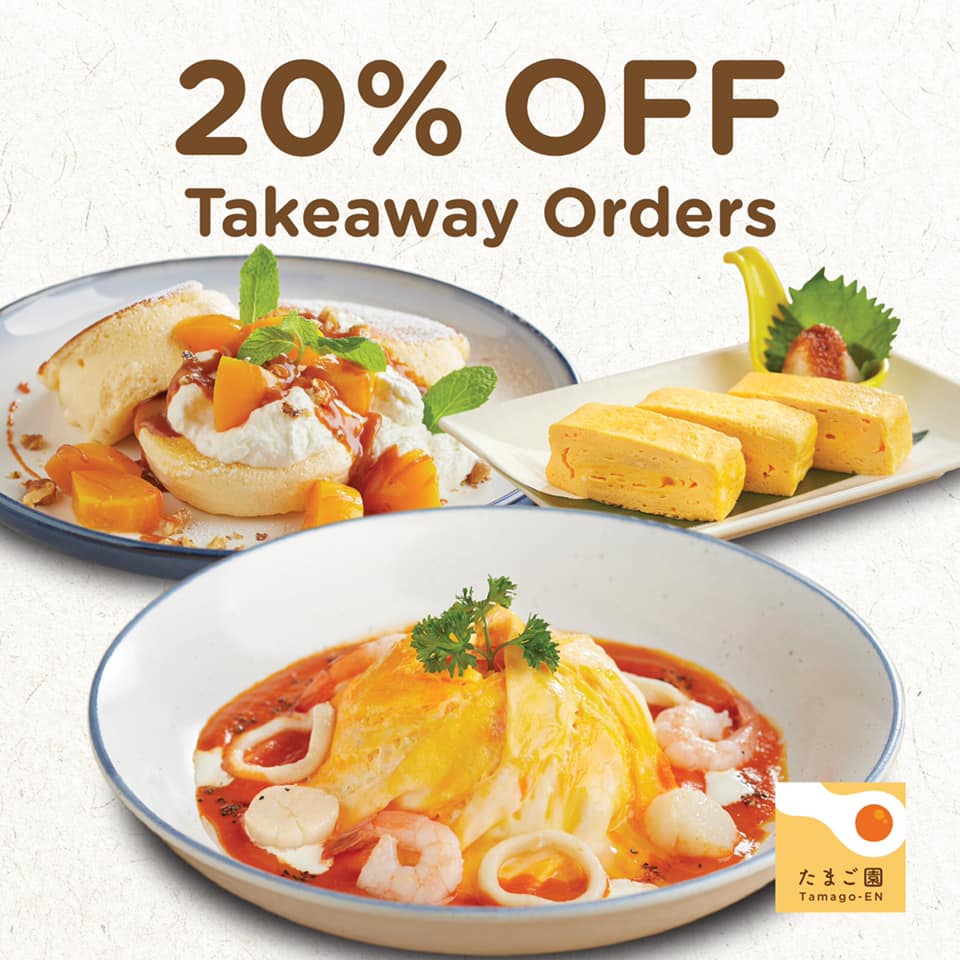 Tamago-EN is a restaurant that serves Japanese egg-centered dishes such as the Japanese staple Tamago Kake Gohan (egg with rice). All their eggs are imported from Okinawa and go through a strict sanitization process – they're so fresh that they can be eaten raw. 
The Ultimate Egg Rice is their claim to fame, but if you're not a fan of raw eggs, they also have cooked egg dishes such as the Seafood Tomato Cream Rice with Omelette ($16.80) and several variations of Tamago skewers. 
They're currently offering a promotion of 20% off takeaway orders. Note that some dishes on their menu are dine-in only, and hence will not be available during this period.
3. The Soup Spoon (NEX Shopping Mall)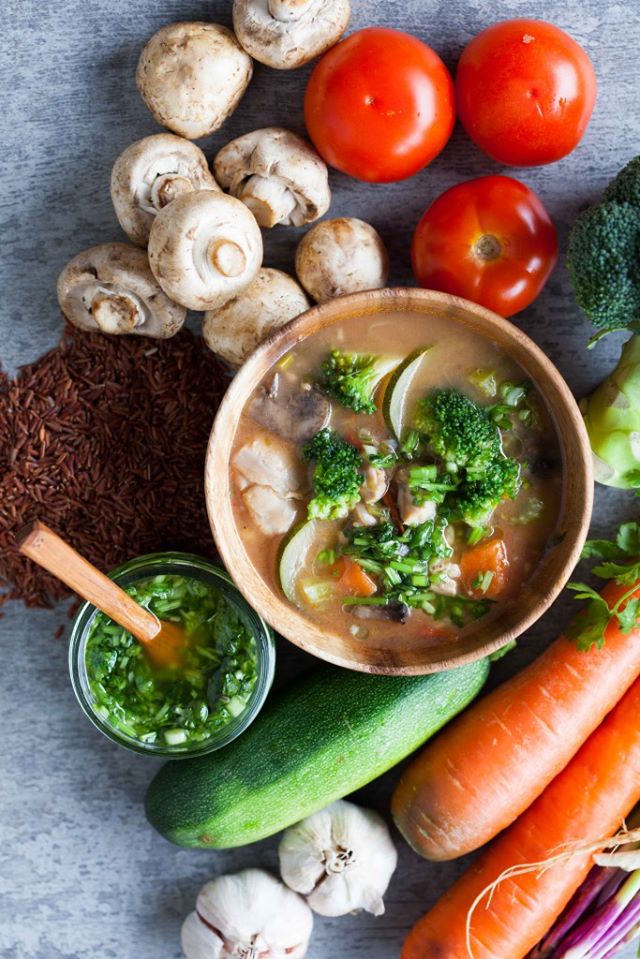 A heartland staple, The Soup Spoon needs no introduction. A reliable option for healthy, hearty soups, accompanied with breads to sop up the goodness. 
This month's Specials include Ginseng Chicken Soup ($9.50 for Regular) and Buttery Tikka Masala ($8.50 for Regular).
The Soup Spoon is now offering 1-for-1 takeaway a la carte soups valid till 30th April 2020 across all their operating outlets, including the one at NEX.
4. Jeju Kitchen (NEX Shopping Mall, Waterway Point)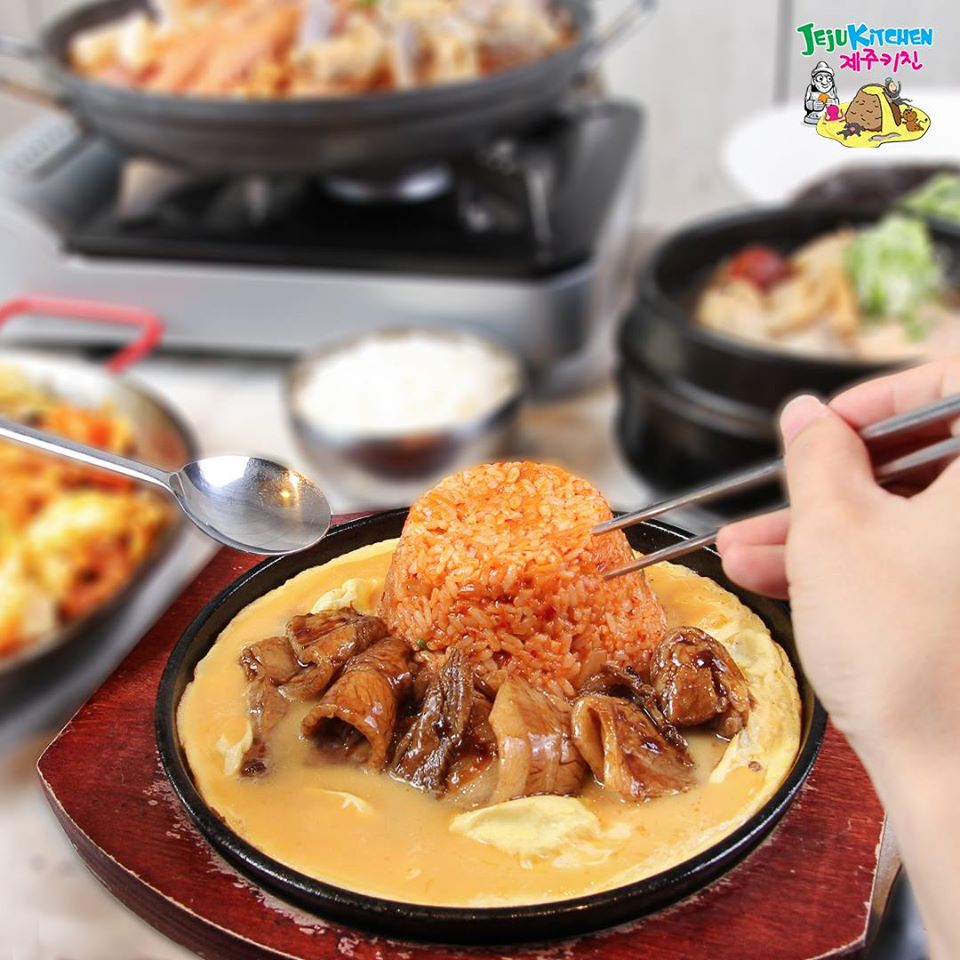 Jeju Restaurant has an extensive menu of Korean favourites, such as the perennial Army Stew and Stir Fried Beef Bulgolgi. 
The crowd-favourite Volcano Beef Fried Rice with Cheese ($13.80++) features kimchi fried rice surrounded by a sea of runny smooth eggs. 
NTUC Members will enjoy 30% discount and non-NTUC members will enjoy a 20% discount for all a la carte menu takeaway items. 
5. Dian Xiao Er (NEX Shopping Mall)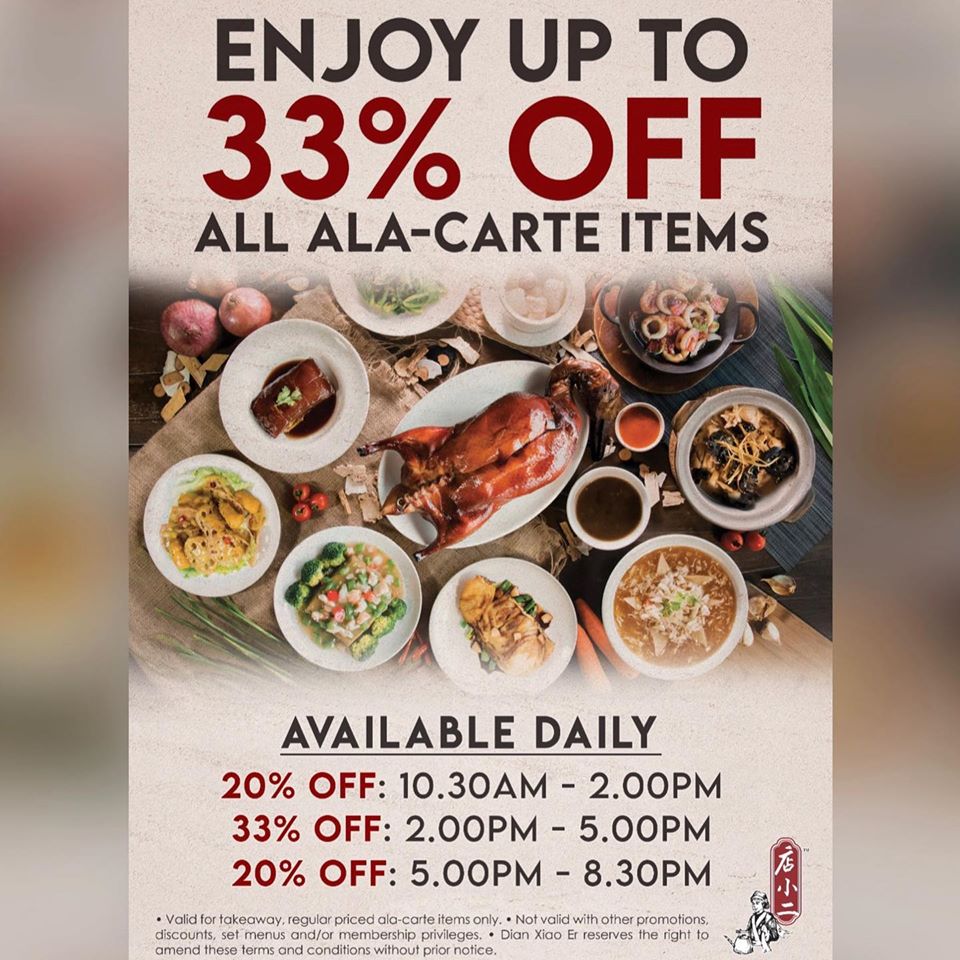 For comforting and dependable Chinese food, Dian Xiao Er is unlikely to disappoint. They specialise in herbal roasted ducks and traditional Chinese delicacies. 
For this circuit breaker period, they're offering irresistible discounts of up to 33% off! Take this chance to takeaway your meal during off peak hours and avoid the crowd.
6. COLLIN'S (NEX Shopping Mall)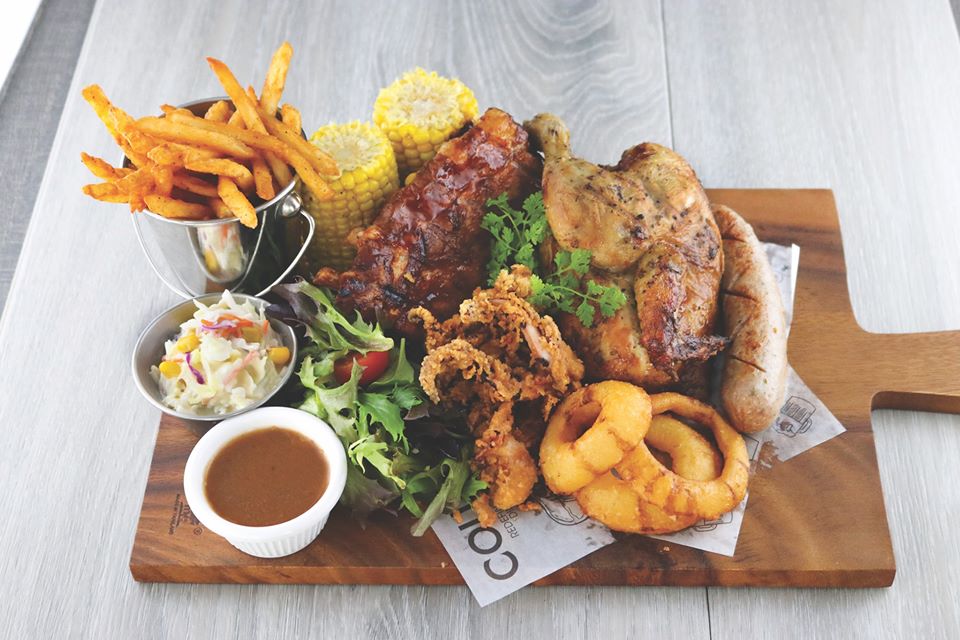 Looking for an affordable and delicious Western meal? COLLIN'S is fast becoming a family favourite. If you can't decide what to order, try their Mixed Combo (pictured, $42++), that is suitable for 2-3pax!
COLLIN'S is currently offering 20% off all takeaway orders on a la carte items. If you don't wish to leave your home, they're also offering discounts on their delivery menu.
7. The Good Boys Cafe (Tai Seng MRT)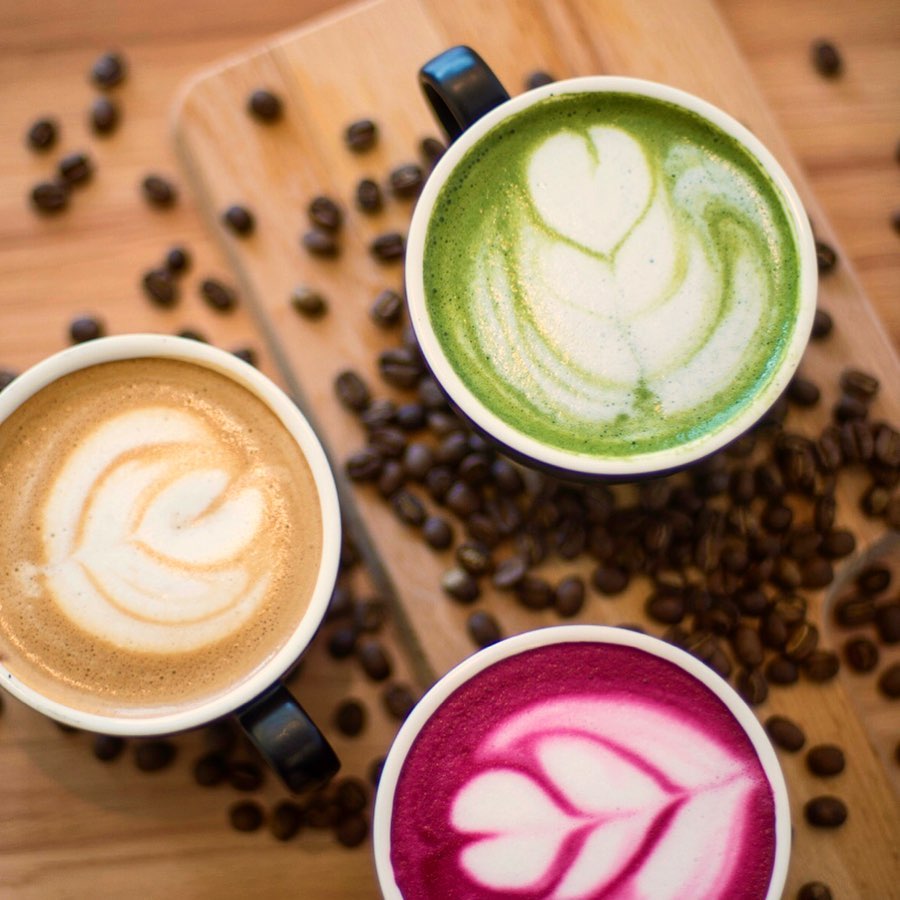 A cute cafe in Tai Seng, The Good Boys Cafe is a juice bar that offers healthy drinks and meals. For the health conscious, choose from their revitalising super juices and bowls that include superfoods such as Acai berries and chia seeds.
Customise your own TGB Hearty Bowl ($9++) and get your daily dose of healthy goodness!
They're now having a 20% off all menu items, including their Super Bowl, Hearty salads, smoothies and coffees. Simply order online & key in "SGUNITED" upon checkout. The discount is available for self-pickup only, and a minimum order of $20 applies.
8. Wimbly Lu (Lorong Chuan MRT)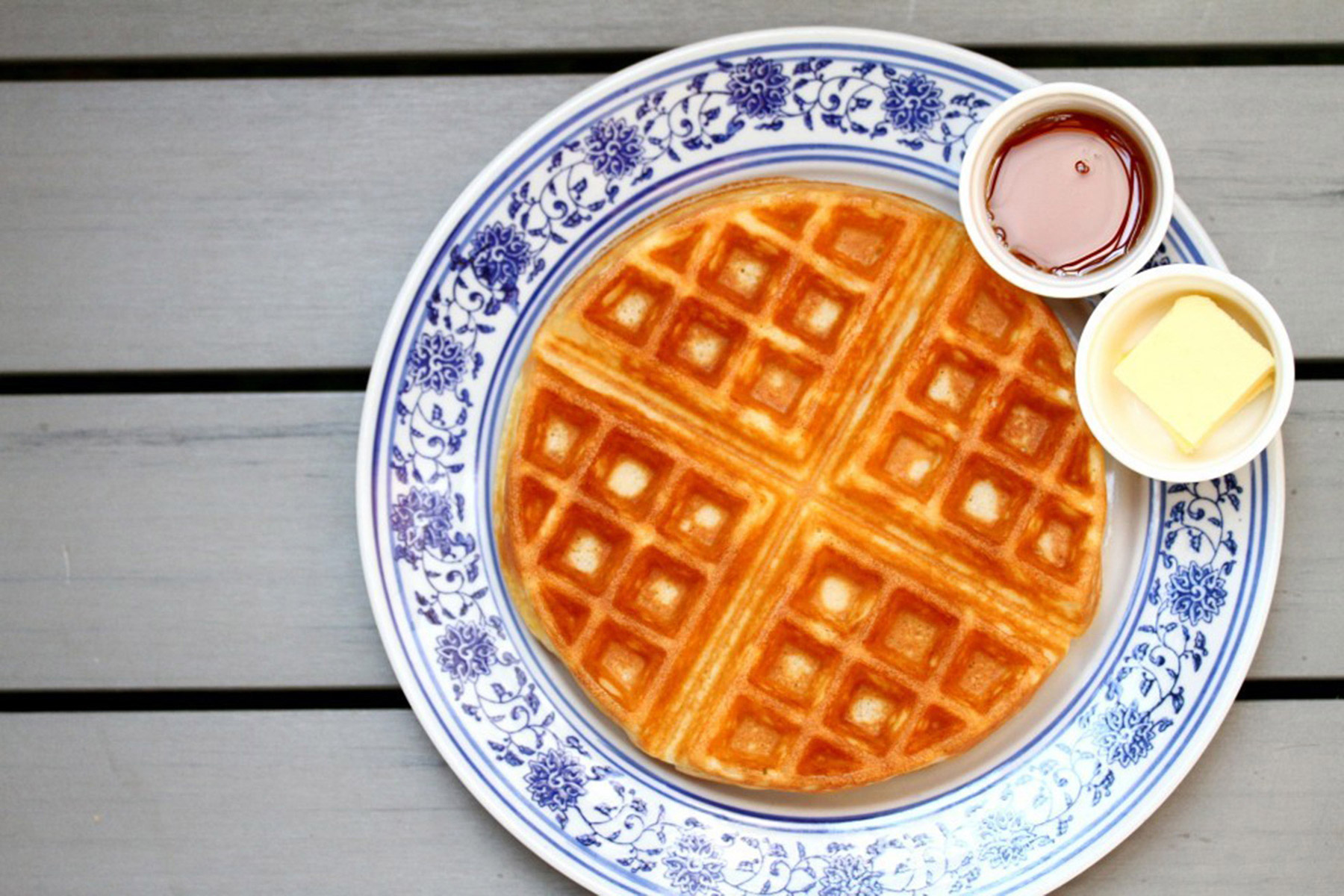 Famed for some of the best waffles in Singapore, Wimbly Lu has long been a favourite dessert haunt for many. Despite its slightly inconvenient location, customer's keep going back for their sweet treats. Hot favourites include their Root Beer Float Cake ($6++) and Waffle with Ice Cream ($9++).
Other than desserts, they also serve all-day dining with choices like Spaghetti Aglio Olio ($8++) and Seafood Baked Rice ($12++).
The Jalan Riang outlet is currently offering free delivery (with min spend of $45) for Braddell Heights and Serangoon Gardens. They are also having a 10% discount for takeaways, and 20% discount if you bring your own containers.