A wedding, for many, is one of the grandest affairs in life and an expression of love that intimately connects two distinct families as one.
What better way to remember your romantic union than with gorgeous wedding photography that will freeze those precious moments forever?
When it comes down to pre-wedding photography venues, there are endless options. But there is really no need to travel to the verdant foothills of Cameron highlands or the awe-inspiring cape of Tierra del Fuego (although these are perfectly fine too).
Singapore is an island filled with many wonder gems waiting to be uncovered, which will serve as the perfect backdrop to your stunning love story.
Instead of the stereotypical spots in Marina Barrage, Botanical Gardens and National Gallery, why not try on these less known places for size?
1. Portsdown Road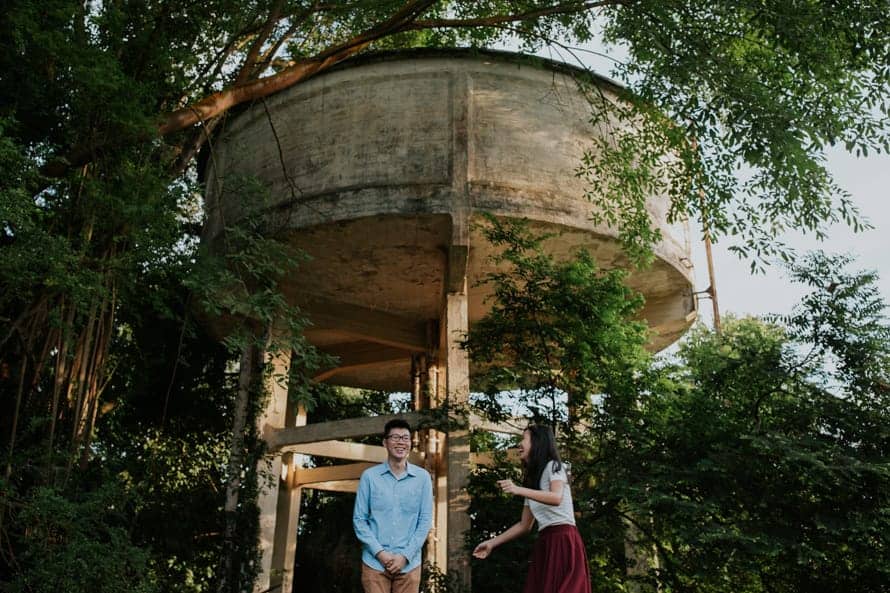 This quaint road is tucked neatly away in the sleepy neighbourhood of Queenstown. The surrounding area appears unaffected by the modernity that has shaped most of our nation.
Portsdown is the perfect destination for artistic couples who are seeking a vintage touch to their wedding albums.
Spacious colonial houses from yesteryear and immaculate lawns of grass enchants the place with an otherworldly feel. The eerie but mesmeric water tank left abandoned on a hill is a notable landmark in this visual journey down memory lane.
2. Chinatown Shophouses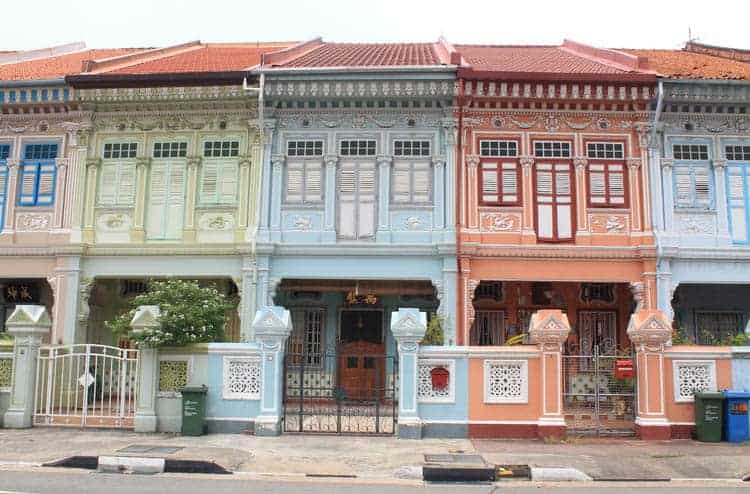 These century-old structures are uniquely Singapore and come in a variety of attractive colours & designs. Additionally, Chinatown contains rich local history, such as the quarters of coolies and the streets where the Samsui women once toiled.
Neighbouring Ang Siang Hill provides a charming contrast between old world shophouses and towering modern skyscrapers.
As pretty as these shophouses may look, it is best to perform a site recce before you schedule a shoot as some of these timeworn buildings may no longer be structurally sound and prove hazardous.
3. *SCAPE Youth Park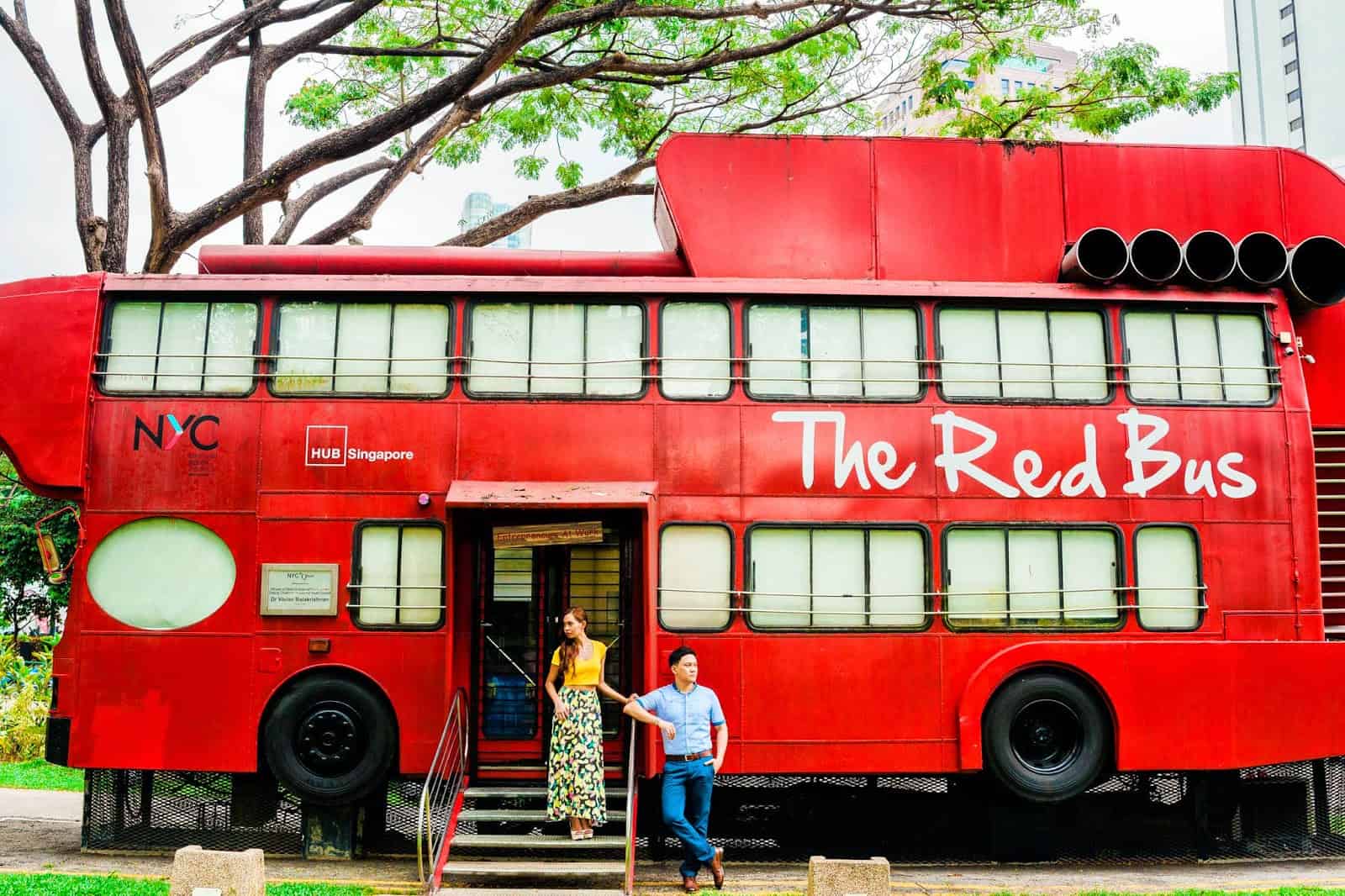 A hangout for many youths during the 90s and early 2000s, this art-driven park occupies a special place in the hearts of many Singaporeans.
Vibrant graffiti on walls, benches and ornaments make the youth park an unconventional location for wedding photography.
Couples can paint the town red by posing next to the old-fashioned double-decker that faces the main street.
4. The Singapore Zoological Gardens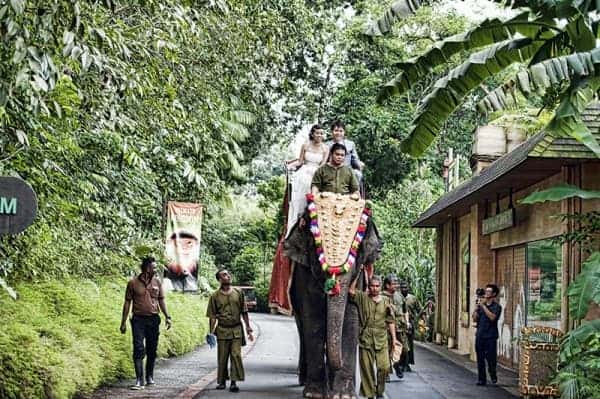 When we say the zoo, we include the River Safari as well (we will omit the Night Safari due to its poor lighting conditions). The Singapore Zoo features one of the most comprehensive assortment of wildlife in the world and some of the most authentic-looking exhibits.
The Forest Lodge within the zoo offers special packages to animal-loving couples who desire nature-themed wedding photography and celebrations.
These bundles include personal guided tours that take couples to exclusive locations within the award-winning zoo for more picturesque shots. After all, living in a cosmopolitan country should never deprive you of the chance to commune with nature!
5. HortPark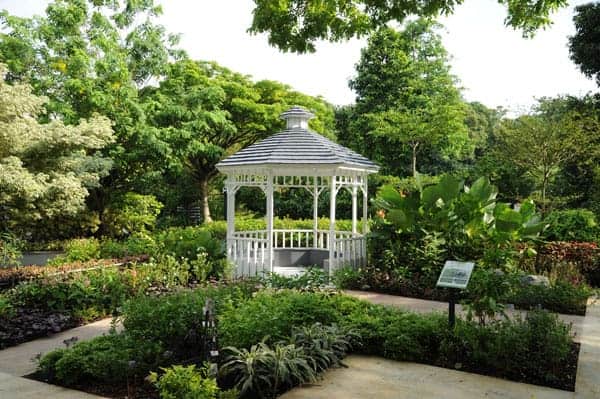 HortPark is touted as a gardening hub and features some of the lushest botanical displays in Singapore. Also, it is nowhere as crowded as the Singapore Botanical Gardens.
The 9-hectare garden situated in the Southern Ridges of the island provides pristine floral backdrops to spruce up your wedding images.
A large variety of themed gardens within the park are certainly not to be missed. For the complete package, consider booking the Balinese Garden & Event Lawn for a truly fantastic outdoor wedding reception.
6. Telok Ayer Green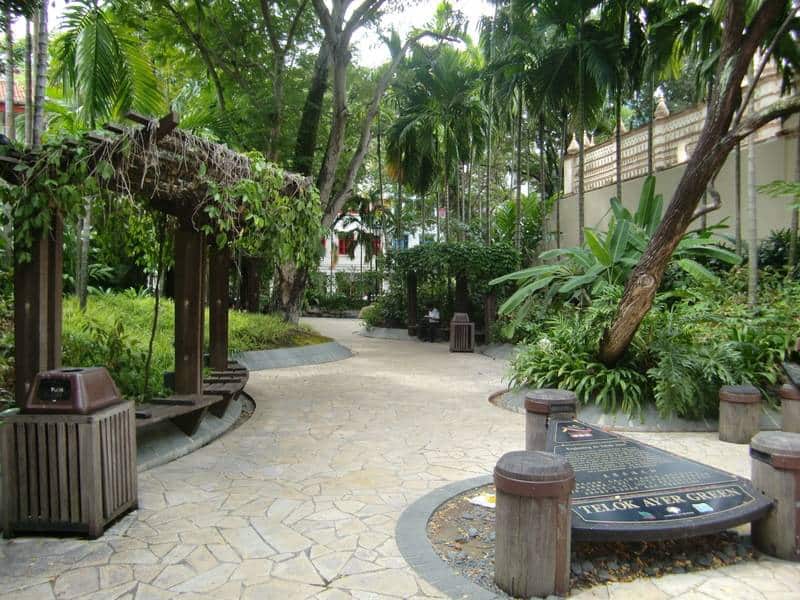 Don't let the name fool you. Telok Ayer Green is situated at the heart of the CBD and may serve as a unique wedding photography venue for couples who can't get enough of the concrete jungle.
The fusion of nightlife haunts with heritage buildings like the Thian Hock Keng Temple and Nagore Durgha Shrine makes Telok Ayer unique.
The pocket park might even carry great significance for couples who once rendezvoused for some lunchtime dating.
If the park proves too cramped for your photography needs, the surrounding city skyline will be more than worthy of framing an urban-themed marriage.
7. Jewel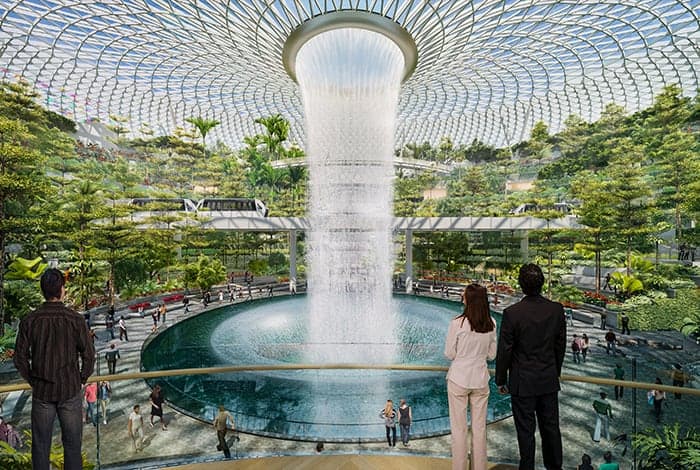 The final spot on our list belongs to the latest national treasure – the jewel complex in Changi Airport, and more specifically, the Rain vortex. This spellbinding centerpiece also happens to be the largest indoor waterfall in the world. Its forest-inspired canopy design has amazed throngs of locals and foreigners alike.
Jewel is fast becoming a major tourist attraction for its stunning beauty. Couples are required to acquire a permit before engaging in their picture-snapping galore.
The air-conditioned environment allows brides and grooms to don their preferred (often layered and stuffy) wedding outfits without suffering from the sweltering tropical weather.
Whether you're a tree-hugger, animal lover, urban hustler, or you are simply in search of  flawless wedding images that spark joy, Singapore is definitely stocked with bountiful photo opportunities that will immortalise your joyous occasion.