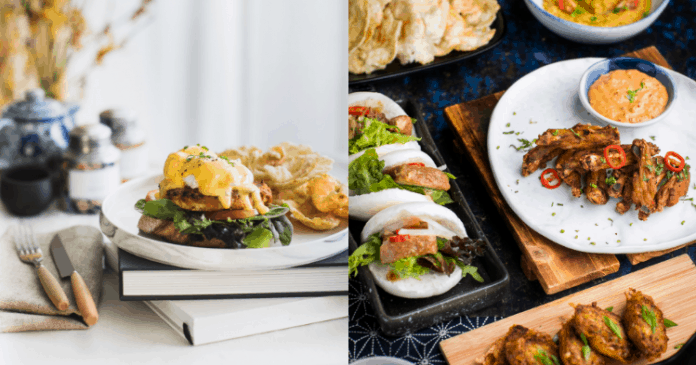 What started as a dish (Babi Asam) he cooked for his Food and Nutrition O' level examination turned into a catalyst for wanting to share his love for Peranakan cuisine with Singaporeans.
Today, Chef Fredric Goh is the head chef and co-owner of the newly-opened Peranakan restaurant, Godmama.
Christina Keilthy, the founder of Godmama, on the other hand, is a Peranakan woman who grew up with her godmother and mother – hence the restaurant's name.
Godmama was Christina's way of honouring her godmother and mother as these two Nyonya women approached their twilight years.
What better way to honour their legacy and heirloom recipes than with Godmama, a modern Peranakan restaurant & bar?
A Passion For Peranakan Cusine
Chef Fredric Goh, who heads the kitchen at Godmama, is a Peranakan himself. Ever since he was a young boy, Chef Fredric would help his grandmother prepare her delicious spread of dishes in the kitchen.
"I'd peel the bush keluak for her, taste the rempah back then," he recalls.
After pursuing an education in the Western Culinary Arts, he went on to join renowned Italian Chef Mario Caramella at Forlino.
It was also then that Chef Mario inspired Fredric to tap into his roots and pursue his passion for Peranakan cooking.
Whipping Up Culinary Wonders
"At Godmama, everything is made in-house. This helps me to control the consistency, from the spice to the texture, and create the dishes that do my heritage and family proud," says Chef Fredric.
During this interview with him, we had the privilege of sampling Chef Fredric's cooking.
He whipped up his very own rendition of Ngoh Hiang, which features a crispy exterior with tasty meat and chopped vegetable filling. To accompany this dish, he paired the Ngoh Hiang with Sambal chilli, which added the right amount of spice to the dish, complementing it well.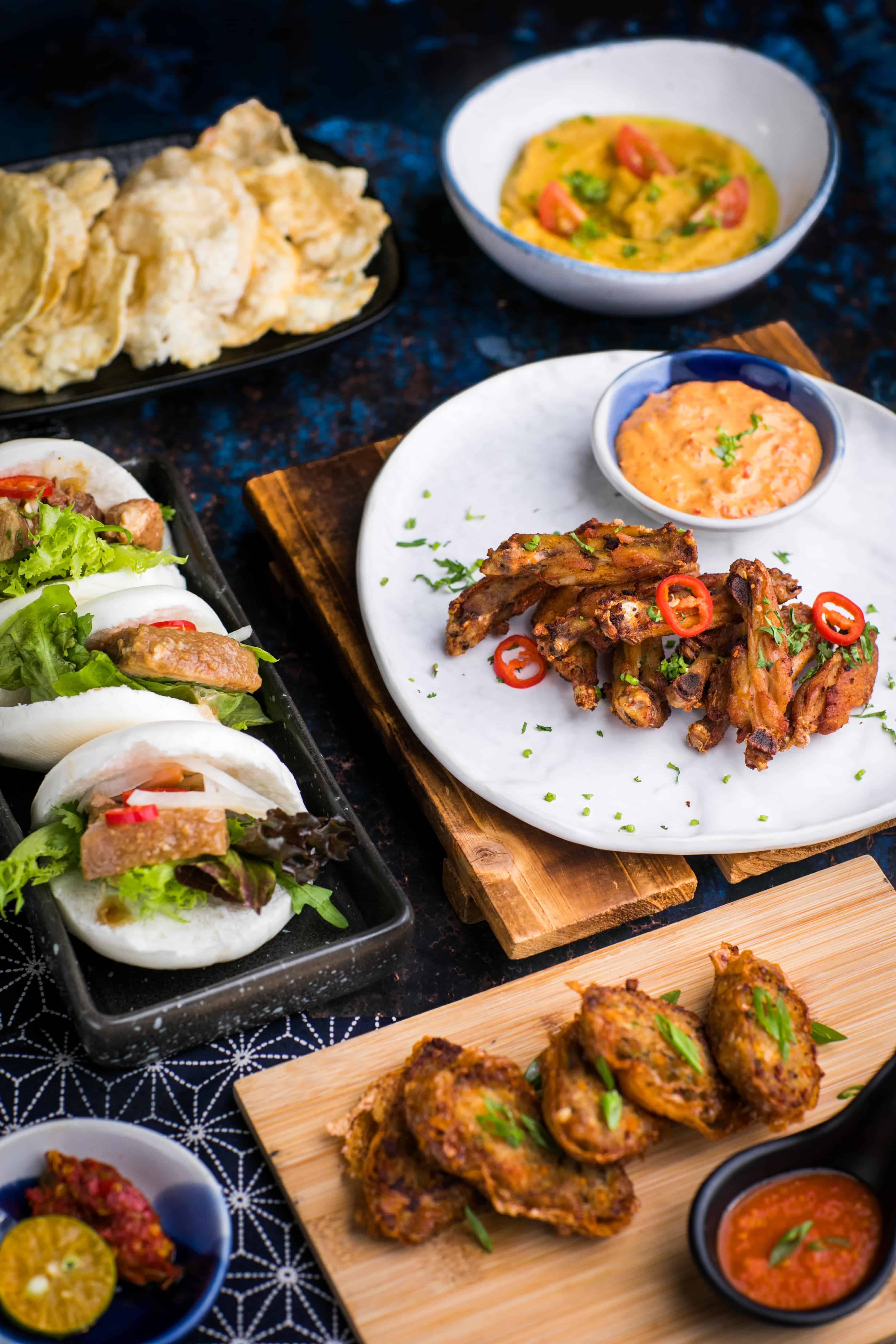 If you're a fan of Peranakan cuisine, the Ayam Buah Keluak and Babi Assam are not to be missed.
The Ayam Buah Keluak is a rich dish, complete with generous black, thick gravy.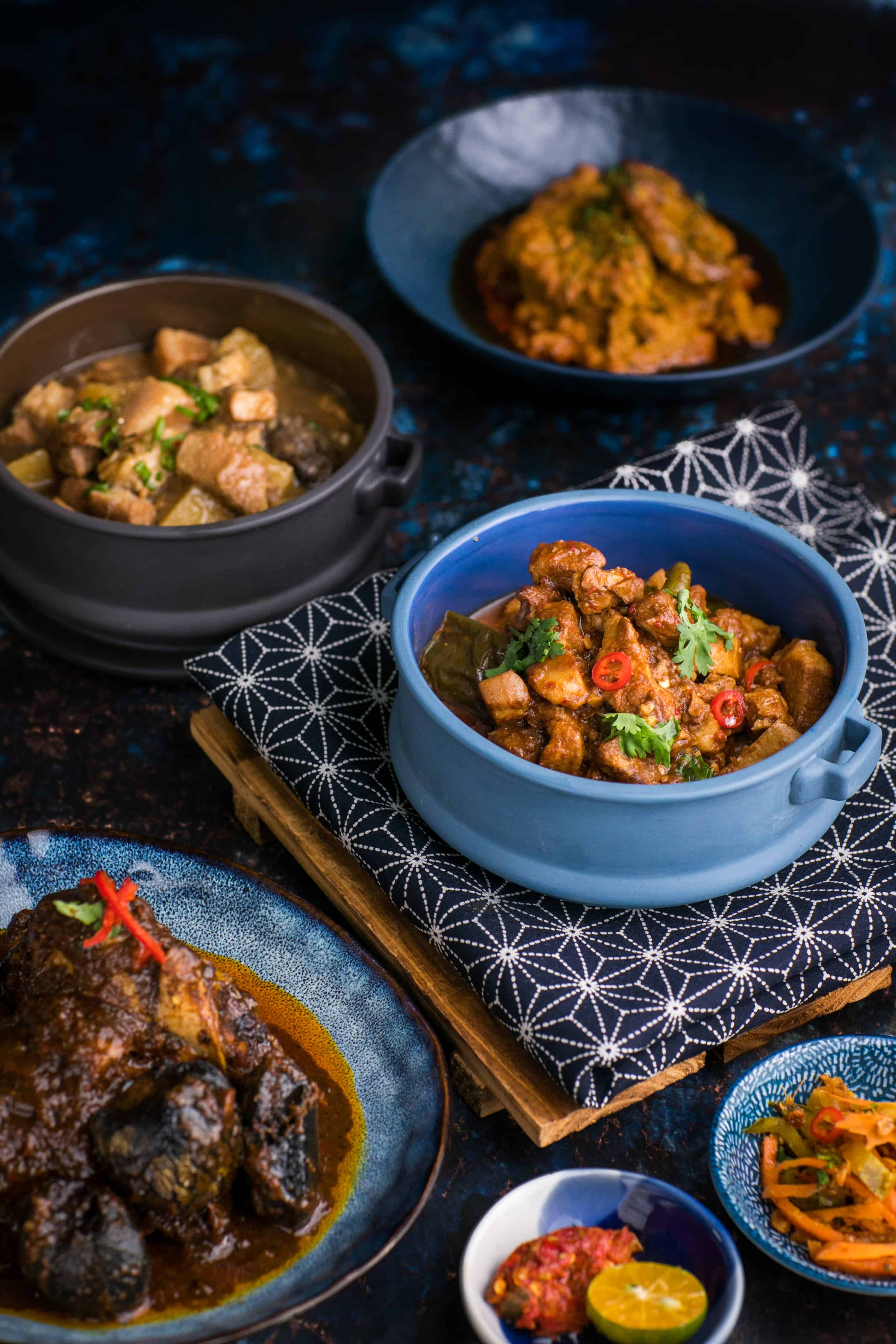 However, the Pork Assam was the winner in my books. It had just the right amount of spice and served together with Tau Kwa and chilli, this dish was a palate pleaser.
Chef Fredric Goh acknowledged that his culinary masterpieces were not solely his own.
"They're heirloom recipes from my great-grandmother," he reveals.
Some of his more modern creations, like his Ayam Beluak Burger and Otak Benedict, were inspired by the experiences he had during his culinary career.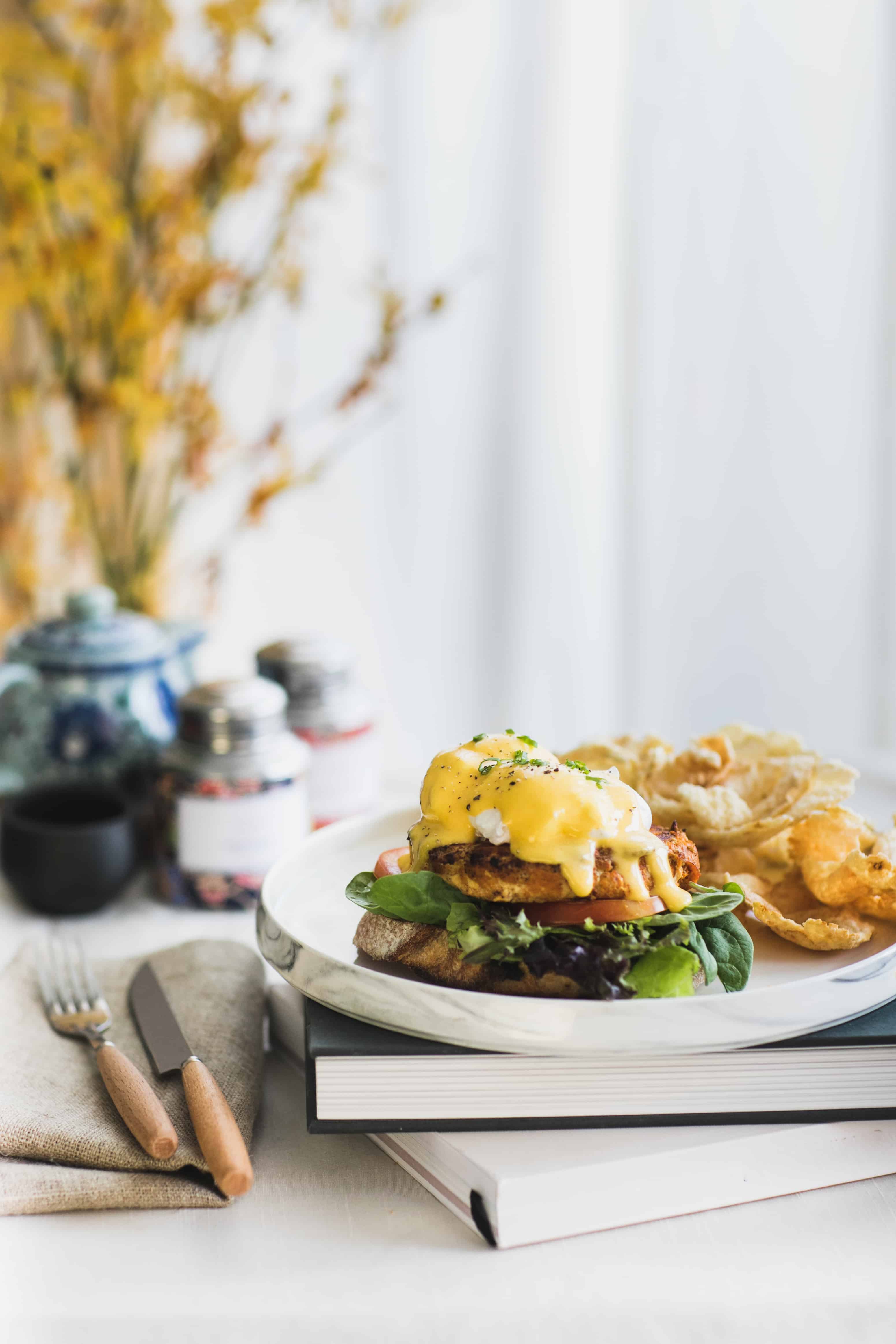 After working alongside Chef Mario Caramella at Forlino, Chef Fredric Goh went on to hone his craft at places like Extra Virgin Pizza and Lokal.
Paying Tribute To His Heritage
"As a fellow Peranakan, I understood that Peranakan food could easily become a forgotten
cuisine, with no young chefs propagating it beyond family kitchens," Chef Fredric said.
He shares that preparing Peranakan dishes are not merely following a recipe — it is also about intuition and feeling.
"Cooking these dishes are all about the feeling, like how it tasted when grandma would cook it."
"In every generation, each member will add something new. Like how I added Tau Kwa (Firm tofu) in the Babi Assam," he explained. "My mother found it a bit superfluous, but I do think adding it helped cut back the fattiness of the dish, especially since I'm presenting it to modern diners who may or may not have had the dish before."
Preparing a Pipeline of Talent
One interesting thing about this modern restaurant and bar is its in-house talent incubation program.
Chef Fredric, who was initially hired as the head chef, had since "graduated" into the position of co-owner.
Apart from being heavily involved in the R&D of the restaurant's menu, he also managed to pick up a few things about operations as well.
The Talent Incubation Program offers staff career progression, by offering a hands-on training approach to running a restaurant.
"As for the rest of the team, we are still opening up the details of costs, operations and decision making to them, while getting them to master their particular skillset," Chef Fredric said.
With a pipeline of talent helping to keep the business running, it is evident that both Christina and Chef Fredric are passionate about sharing their love for the Peranakan cuisine.