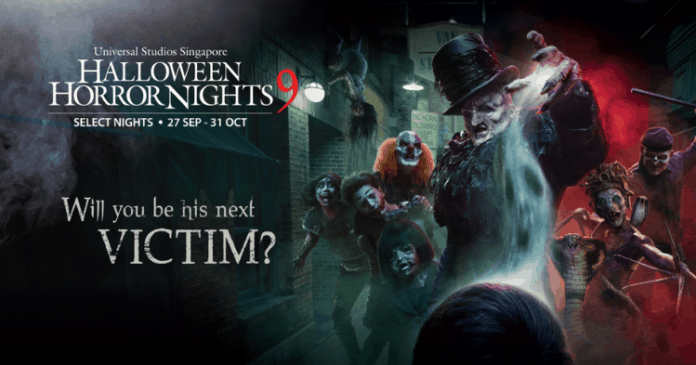 With September rapidly coming to a close, spook season will soon be upon us all. In other words, the highly anticipated Universal Studios Singapore's Halloween Horror Nights will be opening its doors very soon for the ninth time this year.
This year's scare event will be taking place from 27th September to 31st October 2019. Featuring five haunted houses, two scare zones and two killer shows, this year's Halloween Horror Nights promises to give thrill-seekers a bone-chilling experience.
Ready to run for your life? Here are nine highlights from this year's Halloween Horror Nights you wouldn't want to miss.
The Chalet Hauntings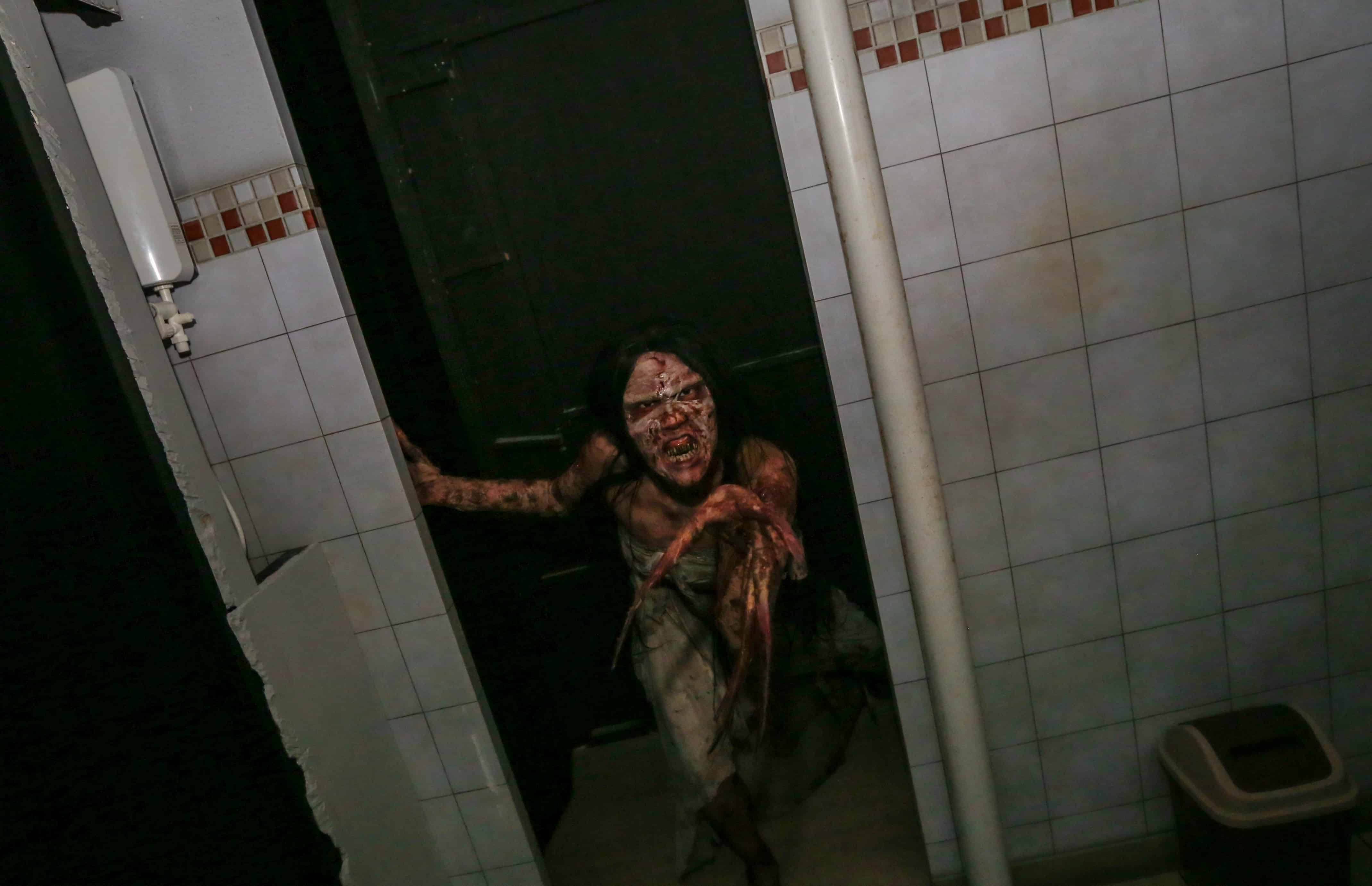 Adding a different flavour to a Singaporean commonfolk lore, this haunted house allows visitors to relive one of the most commonly shared experiences of paranormal sightings from their adolescent years.
Featuring an extensive collection of Southeast Asian ghosts, The Chalet Hauntings prey on one's darkest fears through the manipulation of illusions, leaving the fears and anxieties of visitors at an all-time high.
Curse Of The Naga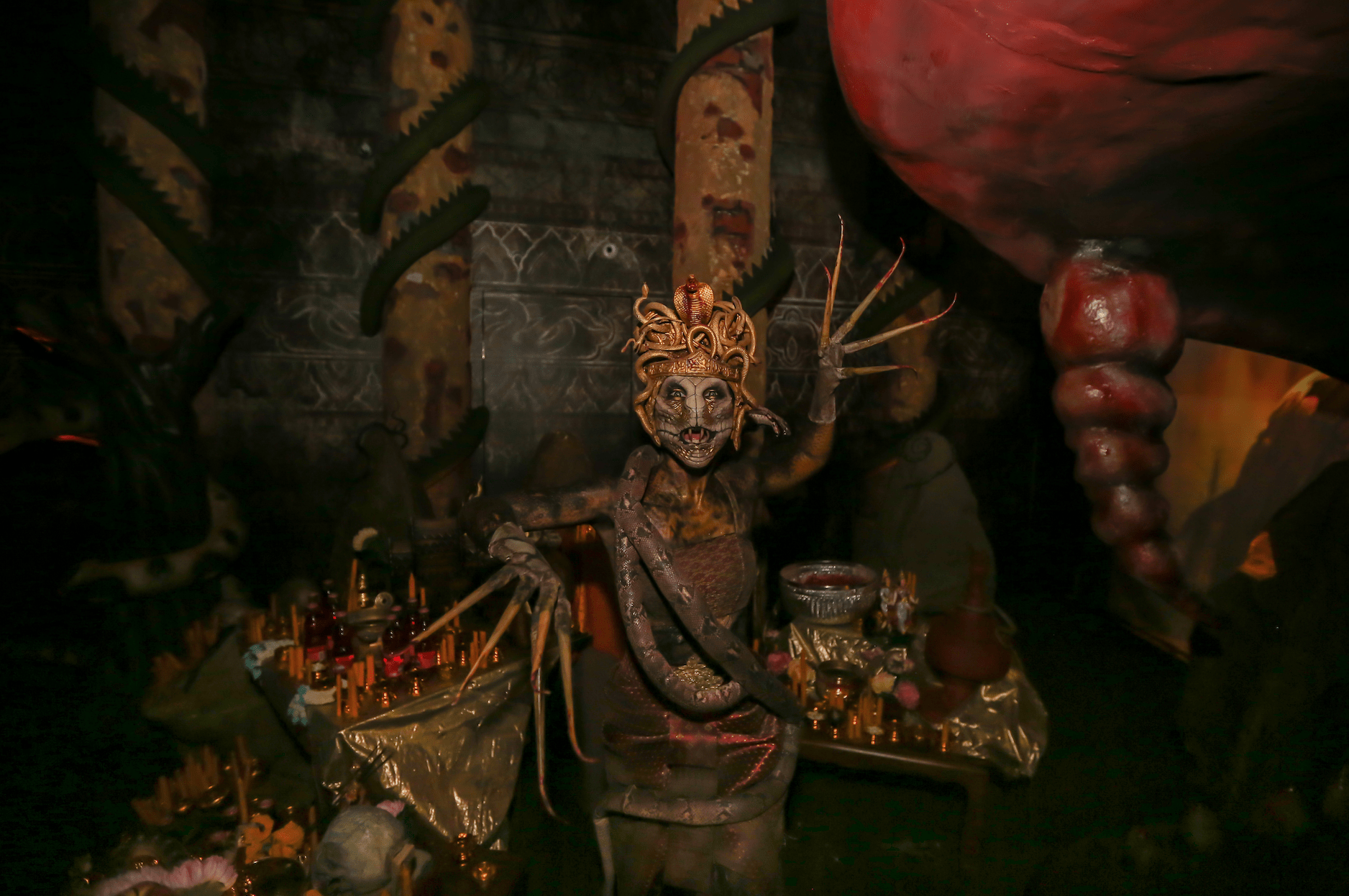 The Curse Of The Naga starts visitors off on the bustling streets of Bangkok and eventually leads its visitors into the jungles of Thailand. Here, visitors will find themselves stumbling through a lost village seemingly under the spell of the Naga, a snake spirit.
This haunted house marks the first collaboration between Universal Studios Singapore and the directors of blockbuster Thai horror films, Shutter and 4bia, to give its visitors a petrifying authentic Asian horror experience.
Twisted Clown University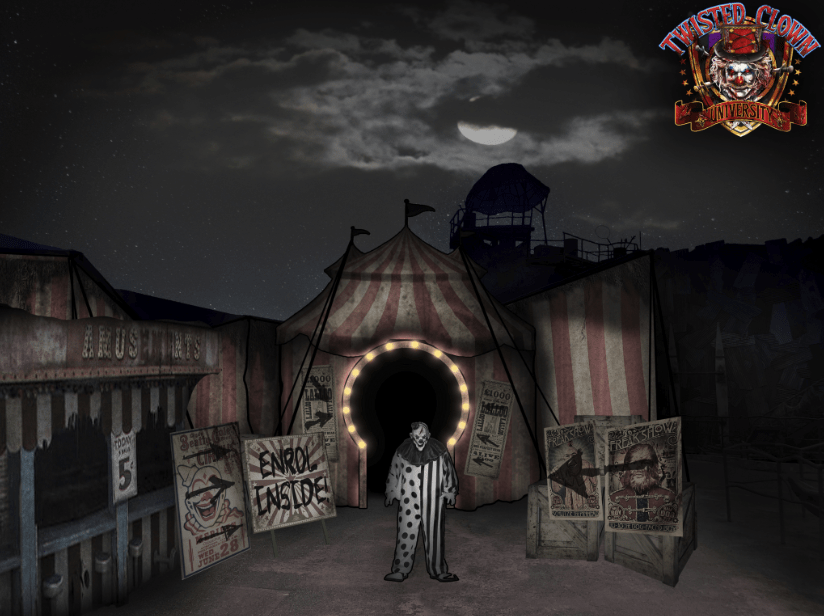 The Twisted Clown University takes its visitors into the grounds of an abandoned carnival, where its visitors can expect to receive a chilling welcome from red-nosed killers.
From being subjected to receive special training from these remorseless clowns to being forced into death-defying acts, this haunted house guarantees that its visitors leave with haunting nightmares.
Hell Block 9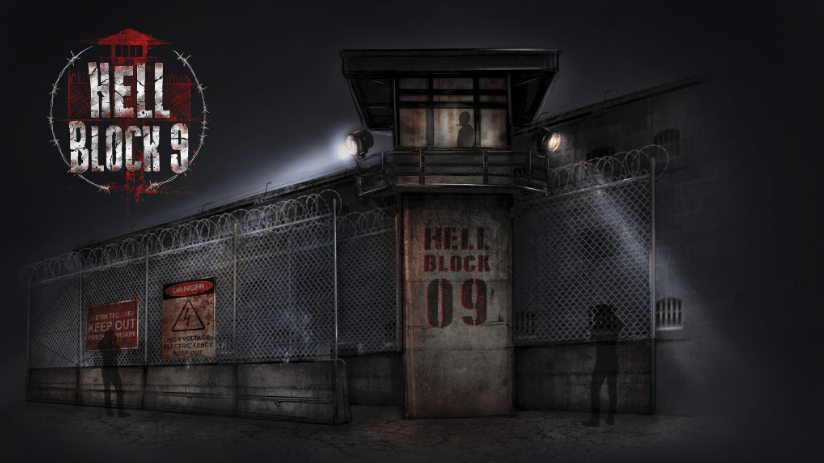 Dark, Dirty, Damp.
Hell Block 9 allows visitors to walk a mile in the shoes of a prisoner who will be subjected to agony and fear as they are forced to undergo merciless torture from the wardens.
Overrun by death, disease and devastation, this haunted house is the literal physical representation of hell on Earth.
Spirit Dolls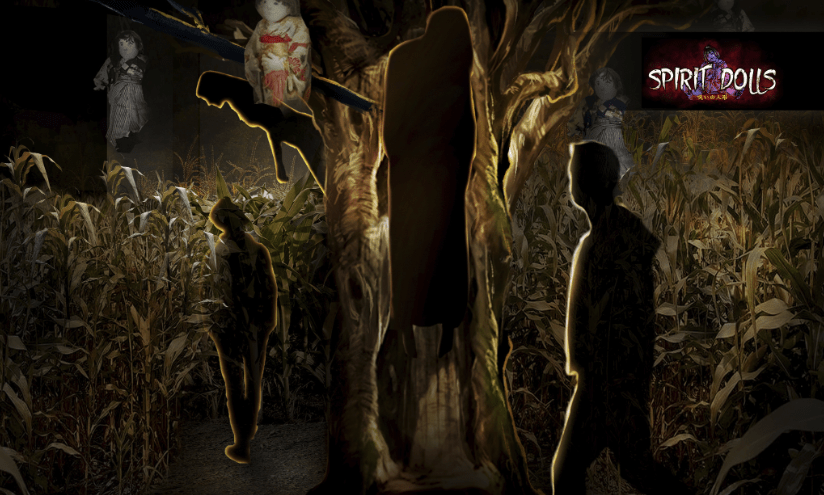 Legend has it that on one fateful night, an entire village was slaughtered by an evil doll, which was also the home to a vengeful spirit.
The tragic deaths of the villagers left their spirits trapped in the lifesized, hand-stitched dolls left behind in the village.
Visitors can wander through this macabre tourist attraction and experience the wraths of these dolls for themselves.
But be warned as these spirit dolls are always watching your every move.
Dead End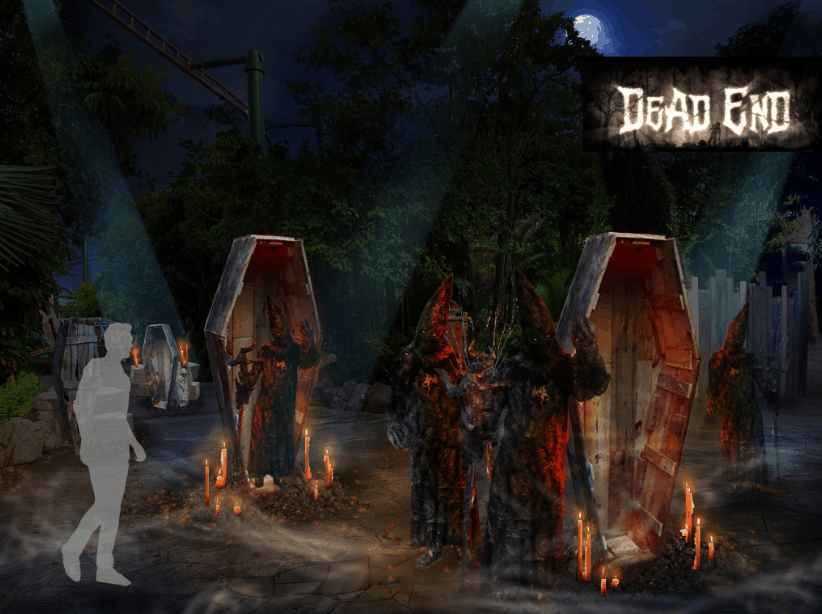 Dead End, also known as the realm of the Undertaker, is an alternate dimension that lies between the land of the living and the dead.
With mourners practising macabre and bizarre funeral rituals, visitors should always be on guard and be prepared to flee, if it comes down to it.
Skin & Bones
At this year's Halloween Horror Nights, visitors will be able to witness the live filming of a comedy show that has taken the Underworld by storm.
With their eccentric entertainment and mysterious special guests, it's going to be one hell of a show that you don't want to miss.
Death Fest Procession* and Show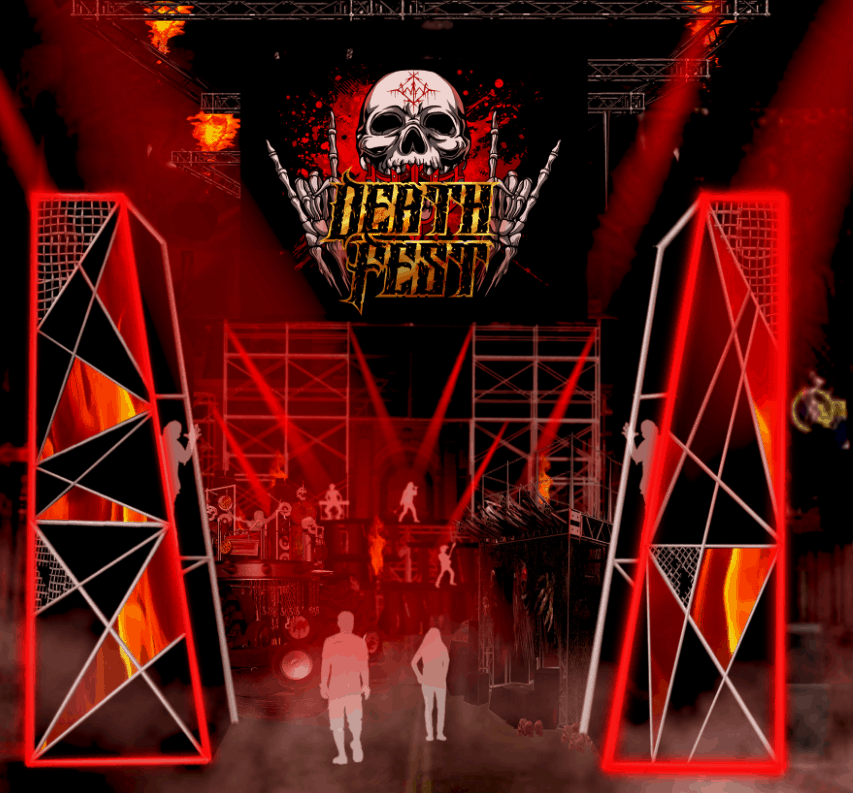 Death metal fans are in for a treat with this show.
Join the frightful freaks and frenzied fanatics as you mosh together at Death Fest. Be sure to catch them on peak nights as well, where the Death Trap band will take lead on a morbid metal procession around Universal Studios Singapore.
Keep a lookout for the specially designed floats, electrifying acts, and a hardcore music festival, as part of the Death Fest.
Click here to purchase your Halloween Horror Nights Ticket.
All photos belong to Resorts World Sentosa.