While some wonder what's the lure of a shiny ring with no intrinsic profit – seeing as the value of an engagement ring depreciates by 50% – others see it as a proof of love when a man cares enough to invest in a gorgeous piece of jewellery for his partner.
You may have heard of the unwritten law for a man to spend two months' worth of salary on his fiancée's ring. But here's the new rule for a sensible millennial looking to buy an engagement ring: Only spend as much as you can afford.
If you're looking to put a ring on it, you might find yourself inundated with terms such as cut, eternity band, inclusions and certifications. Here's our guide to getting that perfect ring to seal the deal – without burning a hole in your pocket.
Decide On A Budget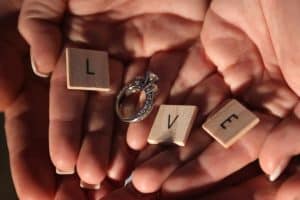 The arbitrary rule of spending two months' worth of salary dates back to a successful marketing gimmick (or scam) by De Beers.
But for most young couples in Singapore getting married in their late 20s or early 30s, student and housing loans already take up a substantial amount of salary. It makes little sense to add on the cost of an expensive diamond ring and start your life with your partner, potentially in debt.
How much you choose to spend is a highly personal decision and should not be influenced by celebrities or your peers. A thoughtful selection will be more valuable than simply choosing the largest rock with a hefty price tag to match.
Are Diamonds Really A Must?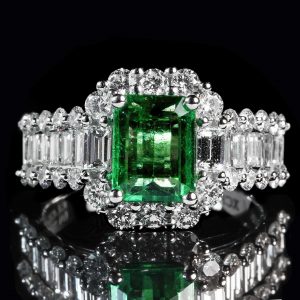 While incessant Instagram photos continue to be a reminder of the apparent importance of the diamond bling on a ring, couples in Singapore are steering away from diamonds and leaning towards alternative centrepieces.
For a bold choice that breaks the norm while being budget-friendly, opt for rubies, emerald or sapphires. Customised non-traditional rings are more distinctive and increasing in popularity.
Alternatively, for a truly meaningful ring, consider a family heirloom if available. This saves you some significant cash and is also more unique than a typical ring from the stores. Have the centrepiece re-set in a new ring or switch up the style if the size of the setting isn't to your taste.
The 4 Cs
If you've decided that diamonds are the perfect fit, then it's necessary to know more about these four factors which determine the quality of the diamond.
Cut
We're not talking about the shape of the diamond but rather how well it is cut by the cutter.
A diamond with an excellent cut reflects light brilliantly and projects light from the top of the stone. Diamonds cut too deep or too shallow leak light through the bottom or sides of the stone, resulting in a lacklustre appearance.
The cut grade is the most important factor in determining the overall appearance of a diamond – for superior brilliance on a budget, a grade of Fair-Good may be acceptable.
If you want to go all out, opt for a cut grade of 'very good' or 'excellent' according to the Gemological Institute of America (GIA) grading.
Clarity
Because they are formed deep within the earth, virtually all diamonds contain imperfections inside the diamond (inclusions) or on its surface (blemishes).
Clarity is the degree to which these imperfections are present.
Diamonds with significant imperfections have less brilliance as the flaws intervene with the path of light through the diamond.
We recommend ensuring the diamond looks clean to the eye and inclusions are not interfering with light reflection. You can confirm this on the certificate – however, certification alone will not showcase how a diamond's blemishes will impact the stone's brilliance.
Colour
Diamonds are graded on a scale that ranges from D (colourless) to Z (light yellow).
The closer your diamond is to Grade D, the more it is worth.
While colourless diamonds are the rarest and expensive, it is all about preference. Just ensure that a diamond is clear of any tinting that takes away white and coloured light reflections.
Carat
There is a common misconception that Carat Weight refers to the size of the diamond, however, it actually refers to the weight of the diamond.
Typically, a 1 Carat diamond weighs approximately 0.2 Grams.
While Carat is important, the overall brilliance and appearance should carry more importance. A less brilliant 1.5 Carat diamond might not be as shiny as a stunning and well-cut 1.0 Carat diamond.
Engagement Rings Under $1,000 in Singapore
If you can't justify getting an engagement ring worth a gastronomical figure from brand name jewellers, that's completely normal. Consider these small boutique jewellers or man-made diamonds that can achieve the same effect.  
ORRO Private Collection Singapore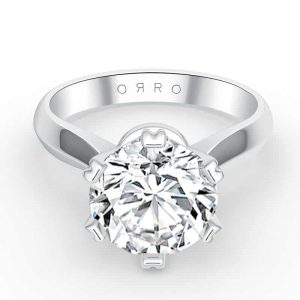 Lab-grown or man-made, these synthetic diamonds are cultivated under controlled conditions that ensure that they're physically and chemically identical to "real" diamonds.
They also adhere to GIA cutting standards. With a lifetime guarantee, these diamonds are a great option for the pragmatic, with stress-free prices – a 0.75 Carat Diamond can cost only $245 here.
Poh Kim Jewellery Trading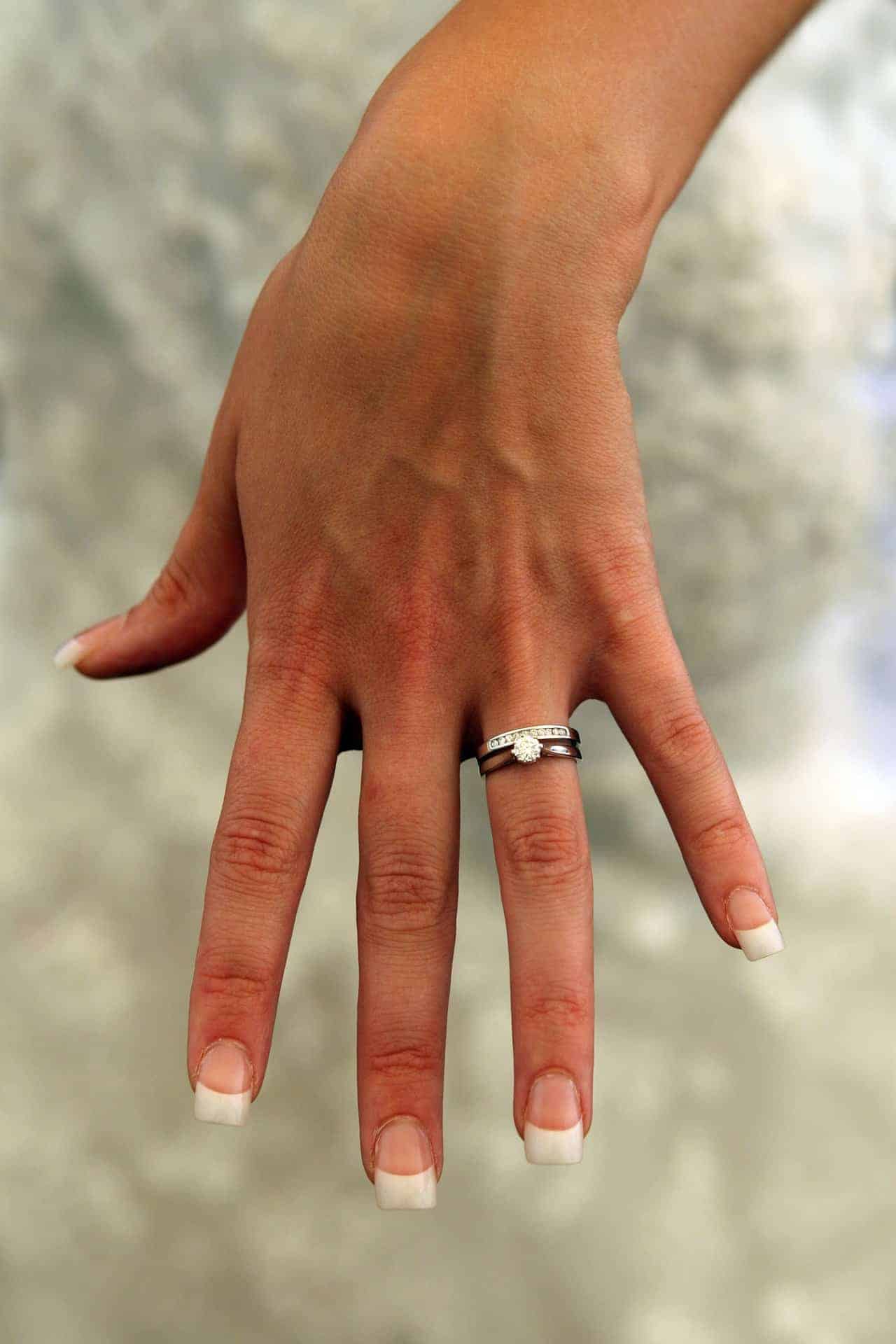 This quaint little warehouse with industrial machines and simple boxes to showcase sample rings is nothing like your usual jewellery shop.
Well-known for their reasonable prices without the mark-ups often found at brand name jewellers, you can customize rings to any inspiration you have.
They operate purely on word-of-mouth reviews, hence incurring zero cost on advertising and promotions. Bonus points for free polishing and re-sizing are also available with complimentary engraving here.
Going Digital
If you like the idea of saving up to 50% on your engagement ring, the world wide web has an endless array of rings to offer you.
Almost everything can be purchased online so why not engagement rings? You also get to customise the perfect ring exactly how you want – unlike the classic store-bought ones, there's no chance your ring will be similar to someone else's.
Online jewellers also understand the difficulties of buying a ring online so returns and exchanges are made easy.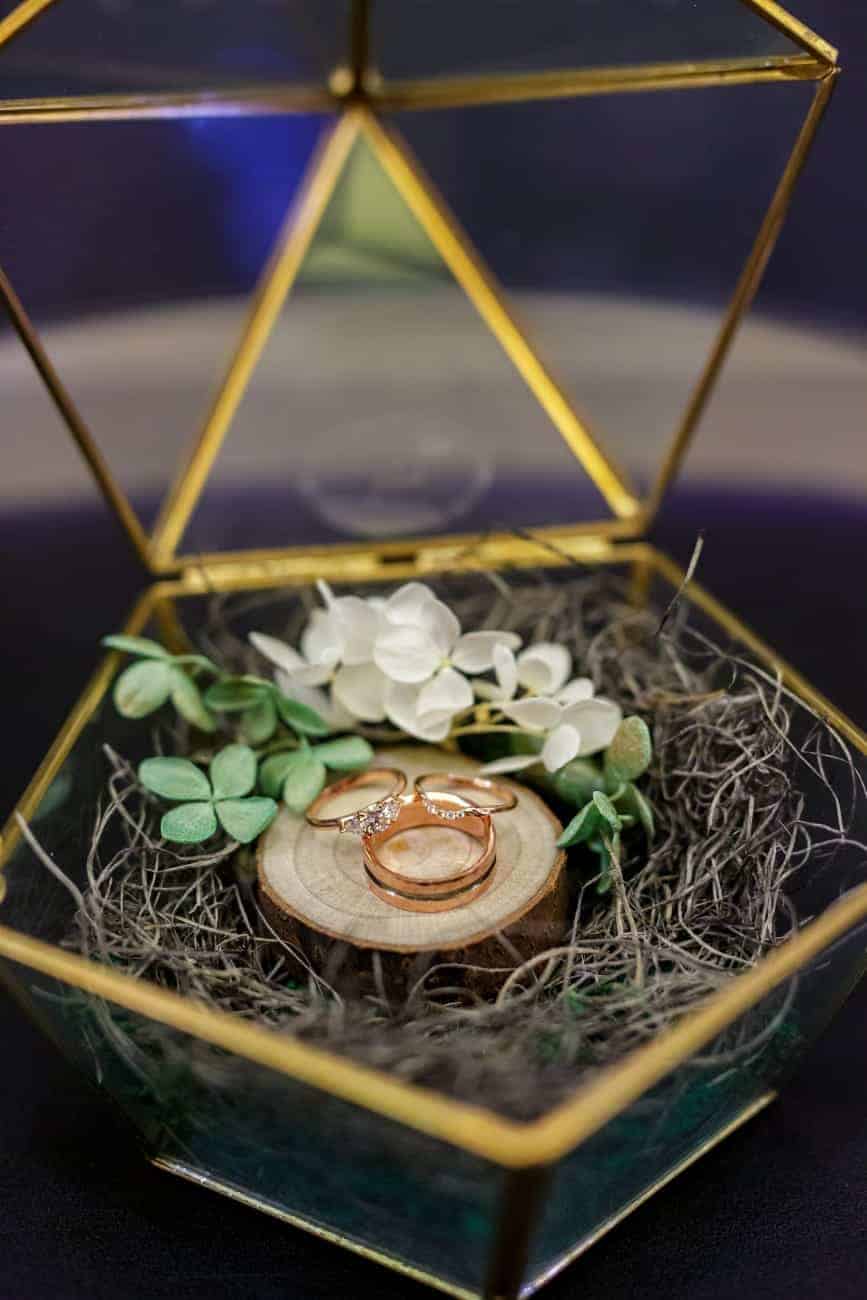 For newly-weds Kumar and Nandhini, seeing was believing when the ring they received was delivered exactly as it was online.
In search of a customised ring that just felt right, their search was as easy as selecting a designer online, sharing inspiration pictures and approving the proposed designs from Bert Jewellery until they found the perfect ring.
Before you buy, find a reputable online jeweller such as James Allen – specializing in diamonds or the Blue Nile – selling rings online since 1999.
You can sieve through over 25,000 diamonds and even customise your chosen gem with various setting options.
With prices close to half of the comparable rings in retail shops, it's highly likely for millennials to turn towards this option.
Have An Open Mind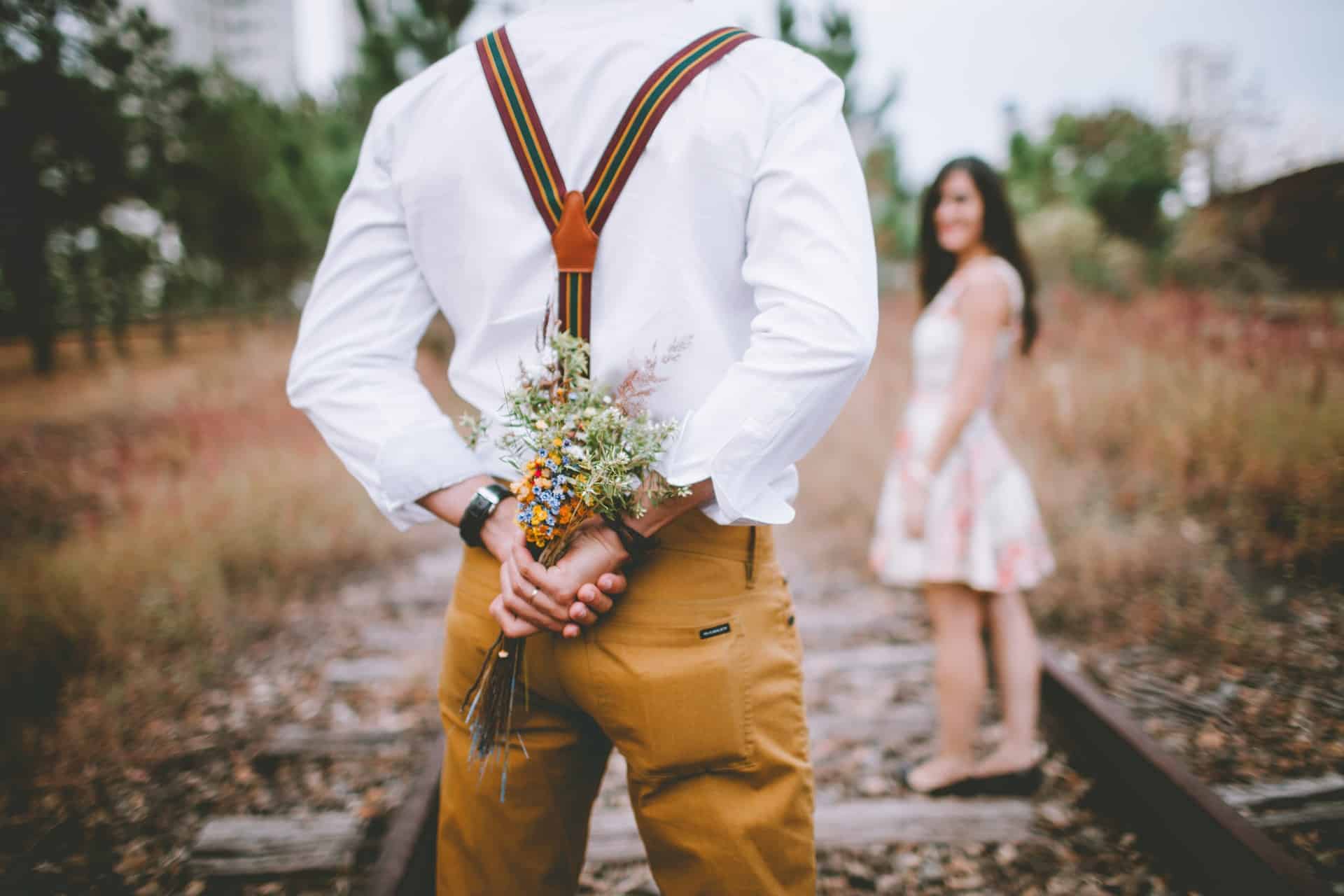 At the heart of it all, engagement rings can be broken down to a tradition, successfully propagated by effective marketing keen on a profit.
You can find beautiful engagement rings with alternative stones or purchased from uncommon yet reliable jewellers for a fraction of regular store-bought diamond rings.
It makes little sense to start your engagement or marriage by spending more than you can afford. After all, this ring is simply a symbol of your love, not the measure.