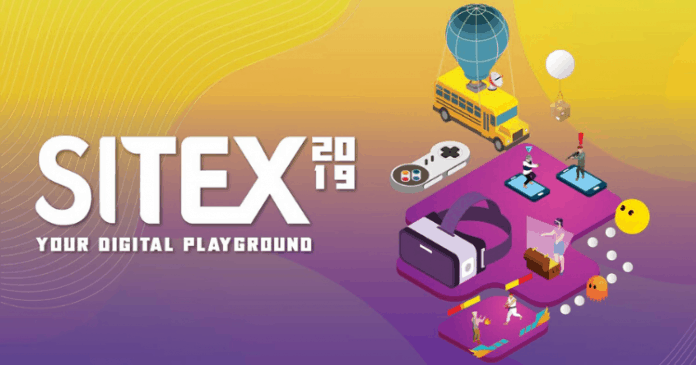 IT enthusiasts are in for a treat this November with the return of Singapore's only consumer lifestyle IT exhibition, SITEX 2019.
Stretching over Singapore Expo Halls 5 and 6, visitors can look forward to an all-new concept for this year's SITEX with elevated product offerings themed to three lifestyle categories, forming The Digital Playground.
Here is what you can look forward to at SITEX 2019.
What You Can Look Forward To
With the three featured zones, Health and Wellness zone, Travel Tech Experiential Zone, and Gaming Zone, visitors will be able to soak in a refreshing immersive and innovative experience, where they can indulge all-sorts of technology.
Gaming Zone
The Gaming zone has been updated to offer its visitors a variety of e-sports activities and gaming opportunities catered for millennial engagement and creating an immersive family experience.
With a virtual and tactile gaming environment, visitors can be prepared to be whisked away in a world of mixed reality. Offering a wide range of activities, the Gaming zone ensures that there is something for every visitor who walks through its doors.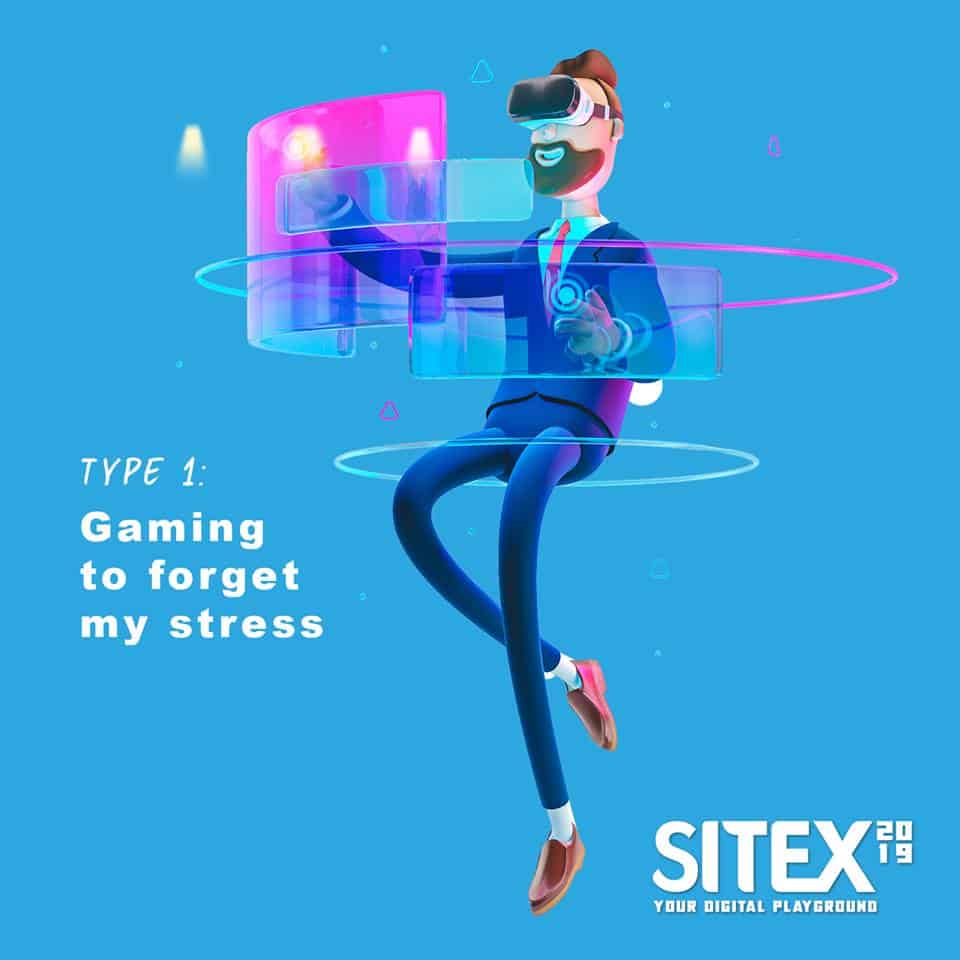 Avid gamers can take a trip down memory lane at the Gaming Zone, which houses arcade classics such as Columns, Mario Kart, Metal Slug X, and Super Street Fighter II. Traditionalists can also indulge in consoles from yesteryear including SEGA Saturn, Nintendo Entertainment System, the original PlayStation, among others.
To top it all off, mobile gaming fanatics will have the opportunity to get their hands on PUBV (PlayerUnknown's Battlegrounds) Mobile exclusive PUBGM X Vivo Premiums that is only available exclusively at SITEX.
Visitors who aren't avid gamers can take part in the East Asia Institute of Management's Ultimate Digital Art & Technology Battle Arena, a mega contest showcasing Singapore's best and brightest talents in the digital sphere. With over S$380,000 worth of study grants and scholarships up for grabs, it will be a battle you won't want to miss.
Gaming enthusiasts and professional gamers can power up at SITEX 2019 with the large selection of the latest gaming gadgets and accessories from Aftershock PC and home-grown gaming chair company, Secretlab.
Health and Wellness Zone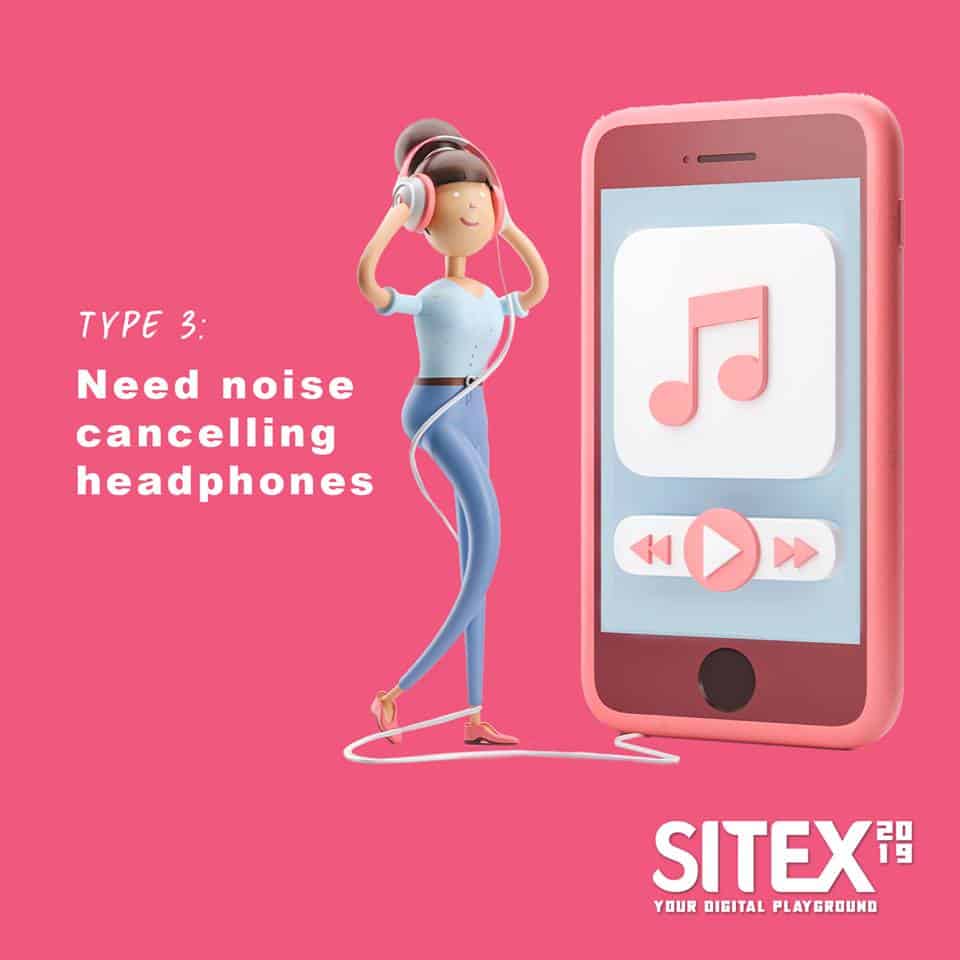 The new Health and Wellness zone features a specially curated collection of the latest fitness gear and equipment that is compatible with any fitness routine.
Apart from the fitness gear and equipment featured, visitors can also watch how technology can be incorporated into any fitness regime with Fight Zone, a Muay Thai fitness studio. Using wearables such as heart rate monitors, visitors are provided with real-time analytical data to further enhance their workout.
With every fitness routine comes a recovery period. Featuring Dr.stretch, the stretching specialists using a unique Core Balance Stretch technique to aid athletes in engaging their core muscles, increasing flexibility, reduces pain and speed-up muscle recovery.
Booths To Look Out For
Singapore's 4th mobile operator, TPG, will be dropping by the event and giving out free 12 months of unlimited data and mobile-to-mobile calls. This exclusive deal also includes free data roaming services to Malaysia and Indonesia.
Additionally, smartphone makers Vivo, known for their cutting-edge consumer technologies, will also be paying SITEX 2019 a visit. With the latest models up on display, visitors hoping to get their hands on a new smartphone can keep their eyes out for the newly released S1, with the V15, V15 Pro and Y17 among others.
To top it all of, the electric car-sharing service, BlueSG, will also be participating in this year's exhibition. With their electric vehicles up for display as part of the emobility segment, visitors are in for a treat.
SITEX 2019 will be held from 28 Nov – 1 Dec 2019, 11 AM to 9 PM daily, at Singapore Expo Halls 5 & 6.