It is no secret that people have become a lot more conscious about their lifestyles and how eco-friendly they are. We see various communities increasingly adopting habits that help to reduce their carbon footprint.
People driving electric cars, living zero waste, wearing ethical clothing and embracing the idea of minimalism and living with less. It's a whole new world.
I have been attempting to be more eco friendly after discovering just how much single use plastic I consume daily. I now eagerly clutch my keep cup when I head to my favourite coffee and tea spot and put breakfast buns and food in my lunch skins.
Even so, I'm a long way away from being zero waste or even significantly cutting down my plastic waste.
Singapore's First Zero Waste Store
Like many on Singapore's eco-conscious Facebook groups, I've seen and shared videos and articles online of people shopping in bulk and zero waste stories in countries in Europe, North America and Asia. I had hoped for one in Singapore.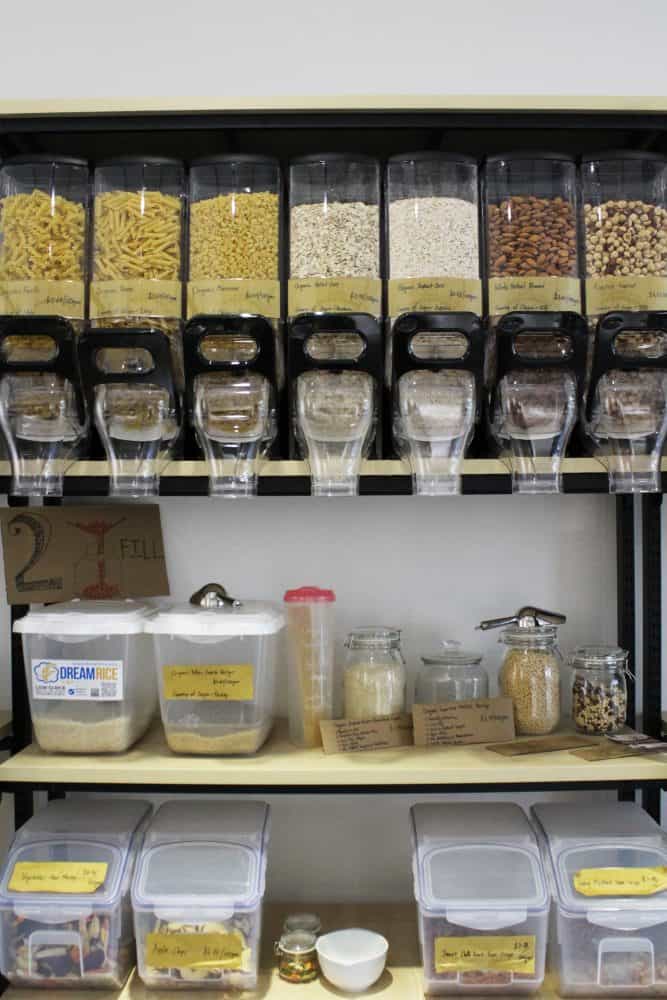 These stores allow shoppers to pick items such vegetables, produce, beans, pasta and even hygiene and household products using their own reusable containers and storage items instead of plastic bags.
Granted, our traditional wet markets are great places to practice reduced plastic waste habits but they mostly offer package free items in the form of meat, fish, vegetables and spices which leaves a gap in other areas that have left many longing for a similar bulk or zero waste store in Singapore.
Those hopes have become a reality. Singapore's first zero waste store, UnPackt opened in May to much fanfare.
Founded by Ms Florence Tay and Mr Jeff Lam, UnPackt offers customers the ability to purchase their goods with no plastic waste and even helps to reduce food waste by enabling people to purchase only what they need no matter how small the amount.
The Inspiration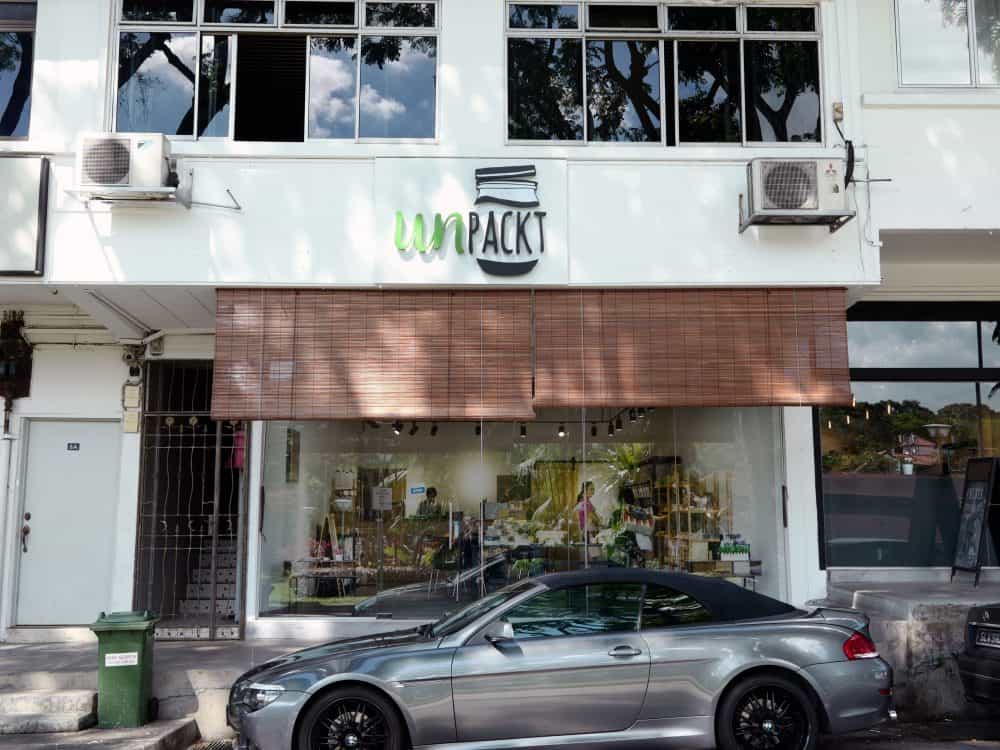 I visit UnPackt one rainy afternoon about a week after their opening to see it for myself. It is bright, neat and inviting with the walls lined with bulk bins and products. I meet with Florence to find out more about the store.
She shares that the inspiration for UnPackt came from watching a number of videos about food and packaging waste. It inspired her and her business partner to open up a package free store – UnPackt being created just a few months later.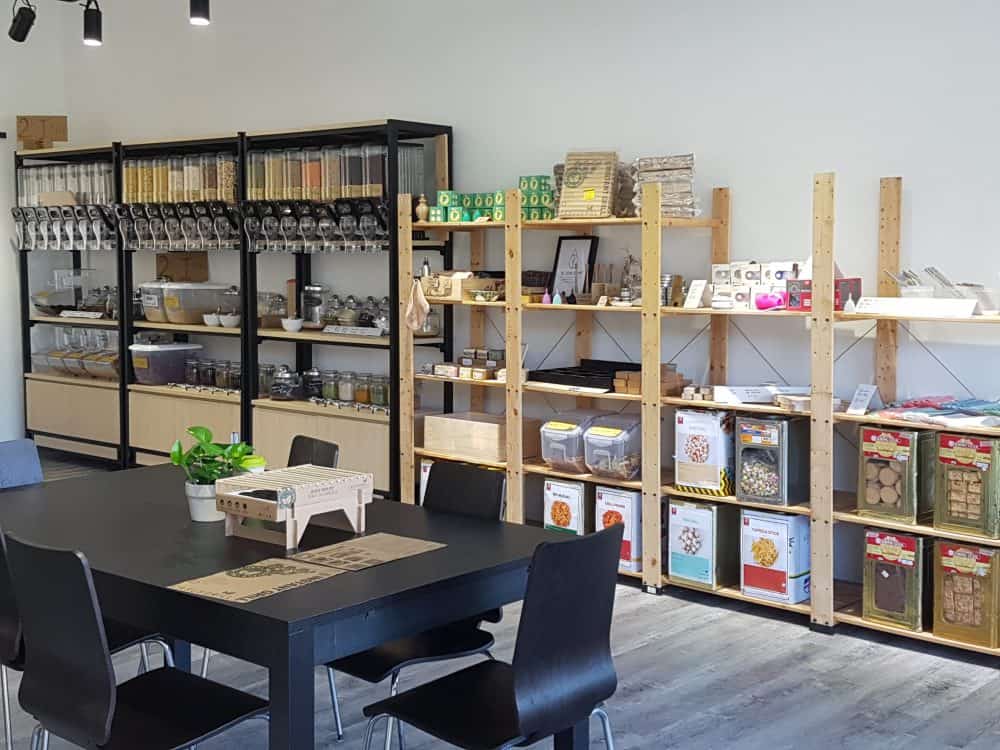 Besides the more obvious goal of reducing packaging waste, Florence and Jeff were also aiming to reduce food waste.
"Sometimes you buy a prepackaged amount of 500 grams but you actually don't need that amount. The rest, because of Singapore's humid weather, is kept in the fridge," says Florence.
"And the next thing you discover is that it has expired and you throw it out. So you're actually technically paying for something you don't need."
It is also why they offer organic items as they operate partly on the idea that a person will be able to afford better or higher quality products should they only purchase what they need.
Challenges
The challenges of opening a zero waste store in Singapore are plenty. Many of their suppliers weren't fully convinced that opening up a store like this in Singapore would work due to the humid weather that could turn food items rancid, rendering them unsellable.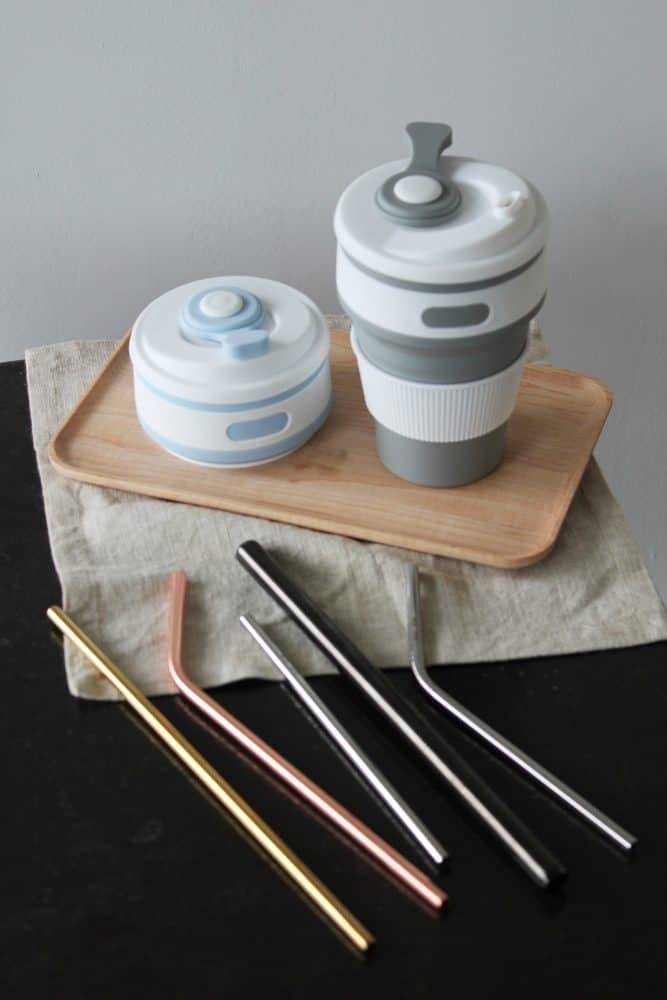 This meant having to put in more time to research zero waste and bulk stores in other neighbouring countries with similar weather conditions to look at the best concept for the store as well as to assure suppliers of the feasibility.
"On our side, we do take more precautions in consideration of the suppliers. We actually bring in the commercial chillers and we operate in an air conditioned environment to ensure the food doesn't become rancid."  
Comments from the online Singapore community have been entirely positive either. Despite there being a large, eco conscious group of people who are very excited about the store, there are also many who are skeptical about it's success despite never actually stepping into the store themselves.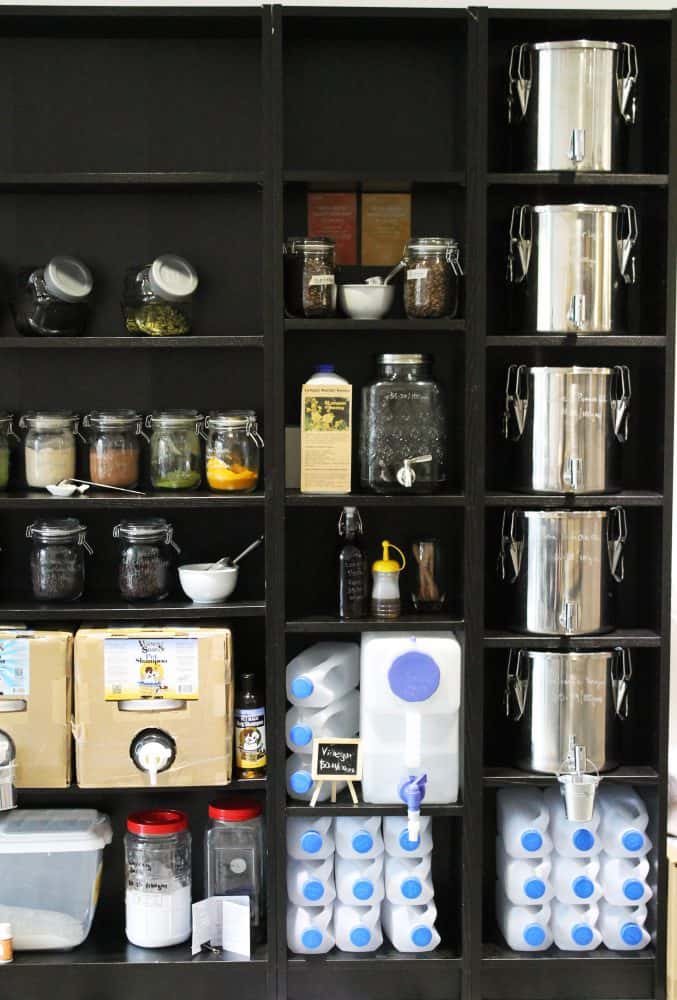 But this hasn't fazed the founders of the store and their early weeks have seen some success, including some repeat customers and new 'converts' who have been convinced by the benefits of shopping package free at the store. Many are pleasantly surprised at the savings they make from only purchasing what they need instead of a bulk amount.
Despite the preoccupation with brands that people can have, Florence also notes that people are usually more concerned with the country of origin for their products. As such they include it in their bulk bin labelling so that people are able to get that information as they shop.
Empowering And Working With Communities That Need Support 
UnPackt's goals goes beyond zero waste goals. In opening the store they have also committed themselves to helping various groups in Singapore that may need a little help with employment.
"I do understand the constraints in employment for single moms and it is harder for them to juggle work commitments and child care. All single moms are very capable of working but sometimes the child care aspect is a bit more taxing as they are the only parent."
So what would the founders say to the naysayers who doubt the success of a store like this in Singapore?
Florence says: "They really have to shop once. Then they will understand why shopping at UnPackt is the new way moving forward. If not they can also take on a challenge and sort out their waste. So you throw away your packaging waste into one bin and your other waste such as food waste into another bin."
"You'll find that packaging contributes the largest amount of waste to your dustbin. Do you really want to pay for something that you throw away? Here, you are actually saving because you are not paying for packaging."
To find out more, click here.