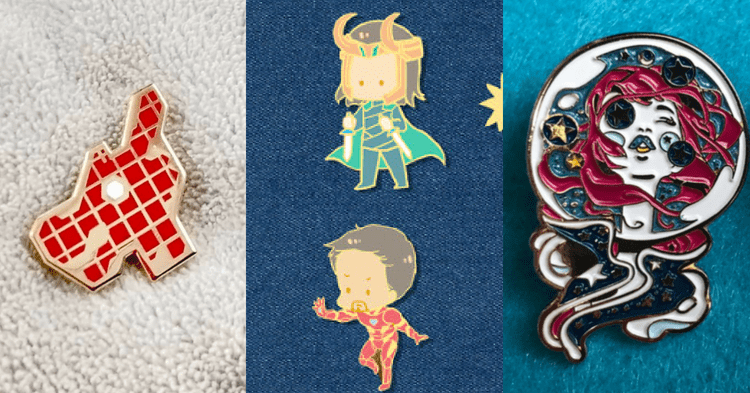 The 90s were a great decade.
It gave us FRIENDS, Backstreet Boys, Tamagotchi, the styling of denim on denim, and more. The 90s also saw the revival of one trend that is making an even bigger comeback today – I'm talking about enamel pins, those small and shiny accessories that have been popping up all over Instagram.
From political protest to pop culture references and original art, pins are a fun and attractive way to express your personality. The trend is not limited to the West – have you seen the latest collaboration between Starbucks and The Paper Bunny?
Graphic artists, manufacturing and retail companies in Singapore have also been riding the pin wave. I spoke to three pin makers about the appeal of pins and the different ways they got into the business.
Addigni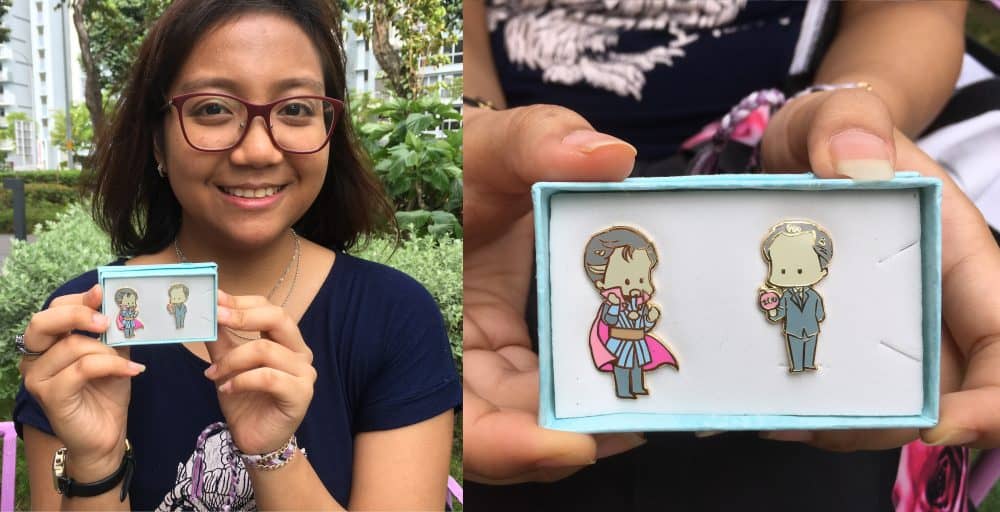 Drawing had always been a dream career for Putri Wahyu Desyani, who's better known on the Internet as Addigni. After learning basic Photoshop in secondary school and receiving her first digital tablet as a gift from her brother, the digital art world became her playground.
Addigni gradually built a strong following for her life-like drawings of BBC's Sherlock and Marvel's Avengers on DeviantArt and Tumblr, where her art is also open for commission. A huge fan of Benedict Cumberbatch, she even got several drawings signed by the man himself.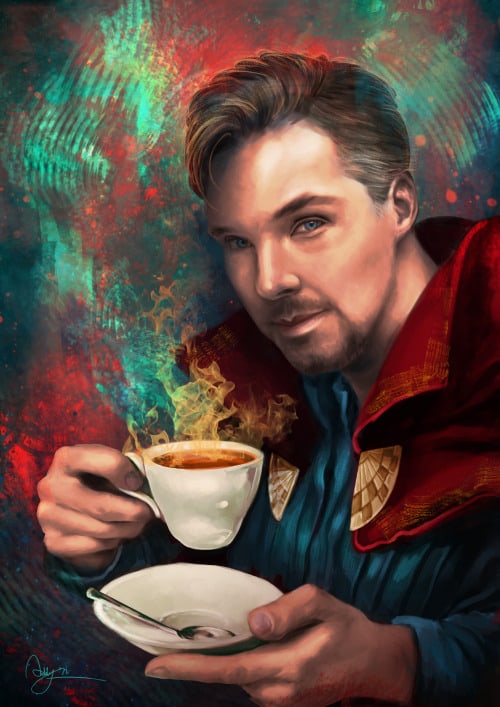 She continued to draw while studying for a physics degree at NUS, but she knew that her heart wasn't truly in physics nor the type of jobs that the degree offered.
"After university was done, it was clear that this is not where I want to go," she says.
She then went back to her art. Feeling confident about her online following, Addigni started her online store last year with a selection of Chibi-style enamel pins. Most recently, her Kickstarter campaign for a set of Chibi Avengers enamel pins attracted overwhelming support, especially from fans overseas.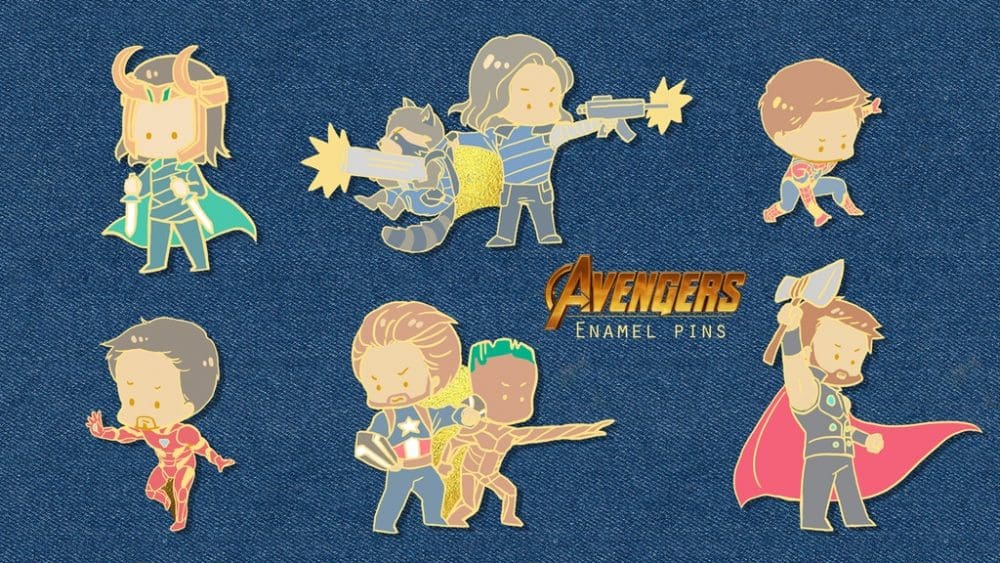 "I saw an artist on Tumblr who makes these cute little pins of John and Sherlock, and I thought, this is really neat, maybe I can try that too."
"I kind of like the look of pins," she adds. "It's cute, so I wanted to try it too! And I was quite delightfully surprised at how much people turn out to really love pins as well!"
Addigni also transforms her art into other apparel items like shirts and bags on Redbubble and Society6. However, low profit margins keeps her away from those third-party sites.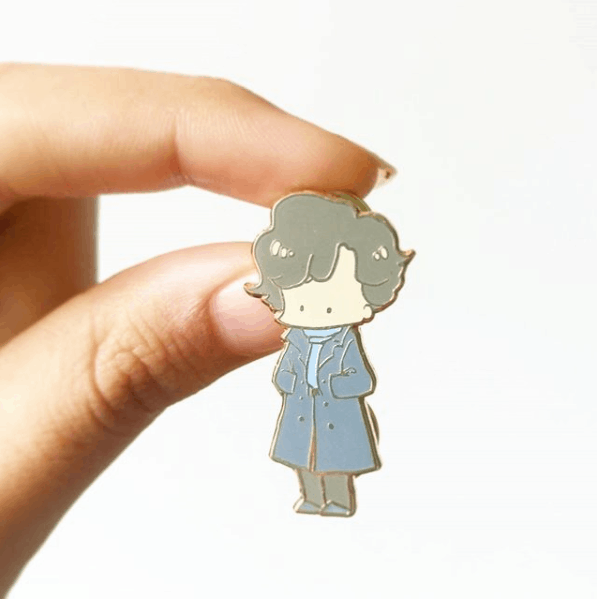 As a freelance and independent pin maker, Addigni's main recommendation for artists just starting out in the business is to build a solid online following – Addigni's Instagram is her portfolio.
But for those of us not as fortunate as Addigni to enjoy a huge online following, there are also manufacturing and retail companies that offer support in the growing pin-making business.
The Fox Knows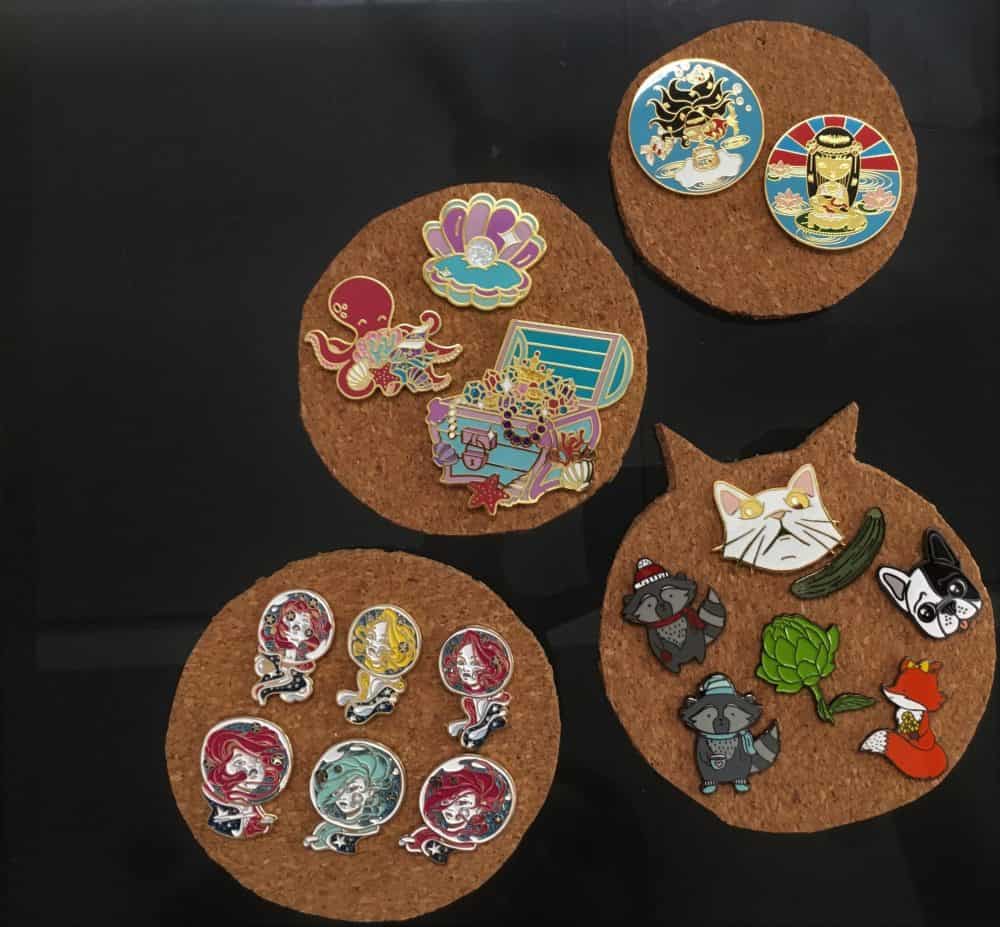 When The Fox Knows officially launched last September, founder and owner Ee Seuu wanted to make their services as pin manufacturers more unique. As such, she decided to develop the retail side of their business through The Fox Knows and stockists with physical stores like Naiise, Megafash and City of Tomorrow.
Their pins have a wide range of themes – popular TV shows, anime, K-pop, nature and original art.
Despite being less than a year in retail, the brand has worked with more than 10 artists to make pins, keychains, totes and more. In fact, The Fox Knows is constantly inviting more collaborations, especially with new pin makers.
Ee Seuu gets animated describing the spirit of her company: "We are very open to helping new artists bring their projects to life in a different art form."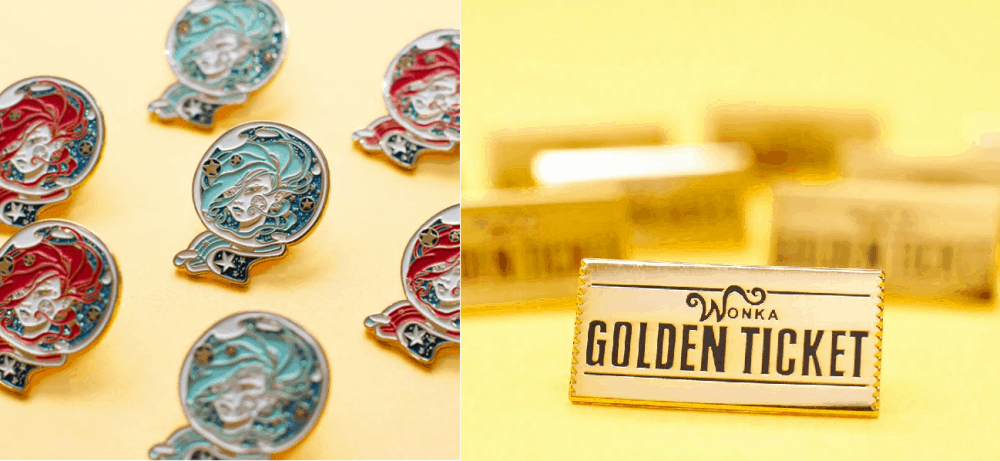 As retailers, The Fox Knows also provides exposure for artists trying to make pins for the first time. One of their latest collaborations is with Singaporean artist Anna, on a series of Black Mirror-inspired soft enamel pins, also currently running as a Kickstarter campaign.
"When new pin makers make their pins with us, we give them exposure into the pin industry where people might otherwise not know them," Ee Seuu shares.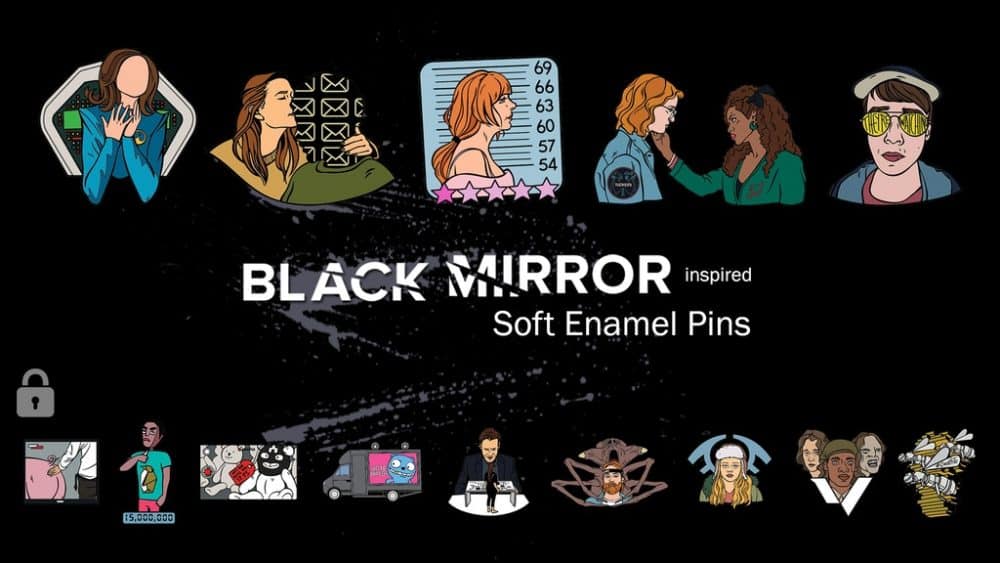 The Fox Knows goes an extra step further to show the artist and the public how their pins are made. Taken right in the factories in China, the production shots and videos on their Instagram page offer an inside look at the intricate details of mold carving and stamping, colouring, polishing and more.
"We show them the progress of their pin production," Ee Seuu explains. "We recognise pin sellers as artists, so we want to fulfil that inherent curiosity regarding the process of how we bring their art to life in a different form."
"Also, we believe it's very interesting for our clients to experience vicariously something they would otherwise not have the chance to."
Moving forward, The Fox Knows is looking to bring in different types of products to their brand such as clay accessories, custom gold foil prints and stickers by local artists.
Fictive.co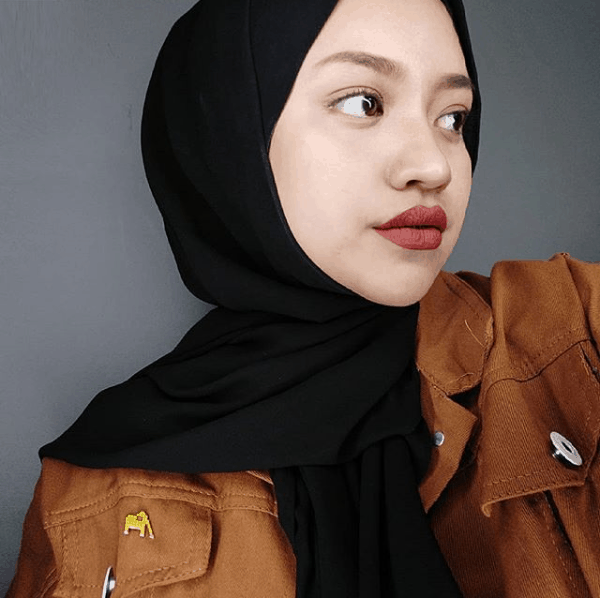 Mixing the business modes of Addigni and The Fox Knows is Fictive.co, a small retail shop founded and run by Siti Nur Dhaniyah (or Dhany). Established in April this year, Fictive.co currently sells only enamel pins, but Dhany intends to expand into other apparels soon.
Dhany started experimenting with digital arts in secondary school and continued studying fine arts till university.
Having been a professional graphic designer for almost 3 years, Dhany is also the sole designer for all the pins on Fictive.co.

The first pin design has a deliberately local theme: mosaic playground pins, in the iconic dragon, pelican and elephant motifs.
Recently, Fictive.co created their first Kickstarter campaign for magical potions pins inspired by Harry Potter, Dhany's favourite series.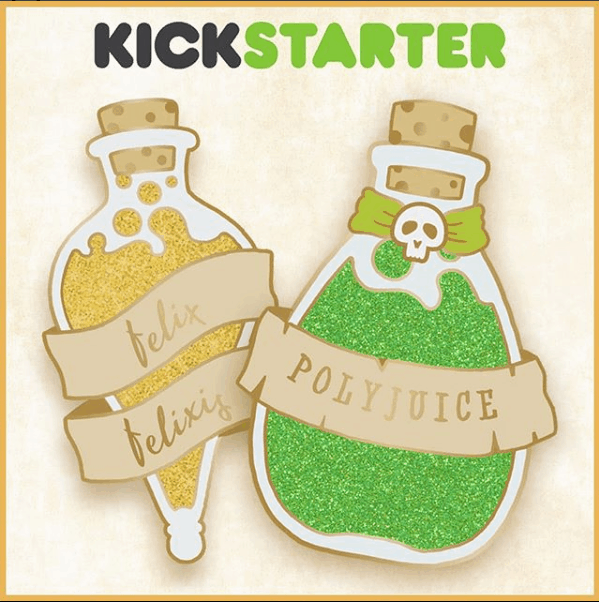 Like Addigni, Dhany suggests for aspiring pin makers to grow their following. She calls Instagram "the literal perfect social media platform to showcase art and imagery."
"Even though enamel pins are relatively cheap, having a decent following and having those followers be interested in your work beforehand would definitely help push sales out faster when artists do transition into creating pins."