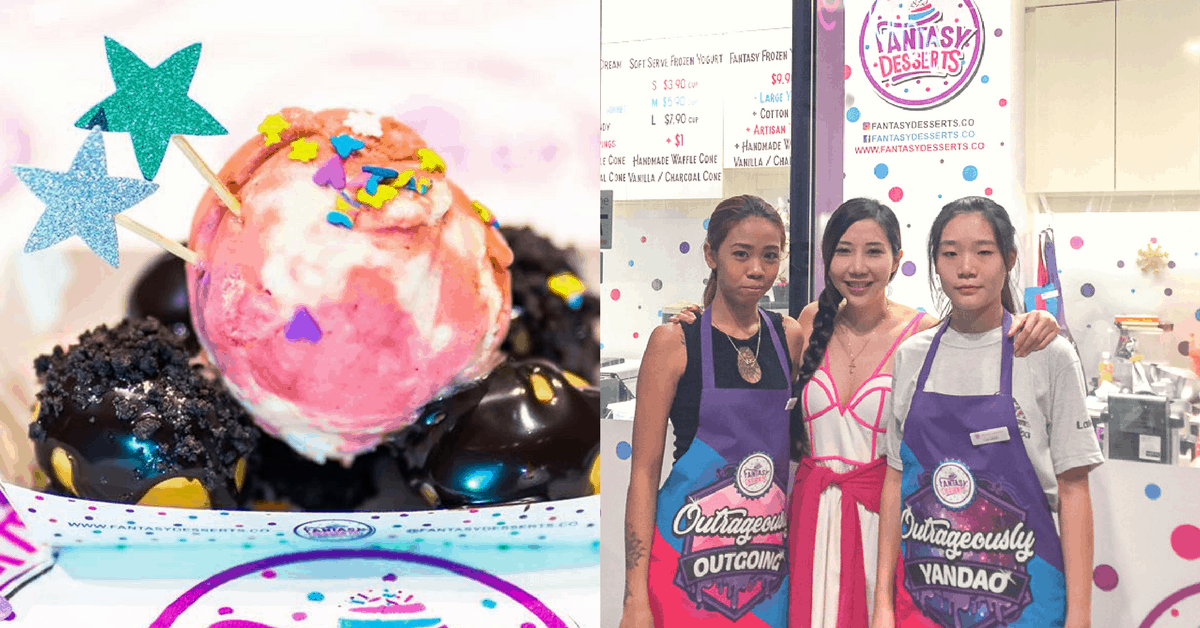 Some may know of her as one-half of the sisters behind luxury blog The SG Sisters, while others may have heard of her when she made the news in 2014, for her extravagantly-sponsored $40,000 birthday bash.
Today, Sara Shantelle Lim, 30, is the proud owner of new dessert establishment Fantasy Desserts.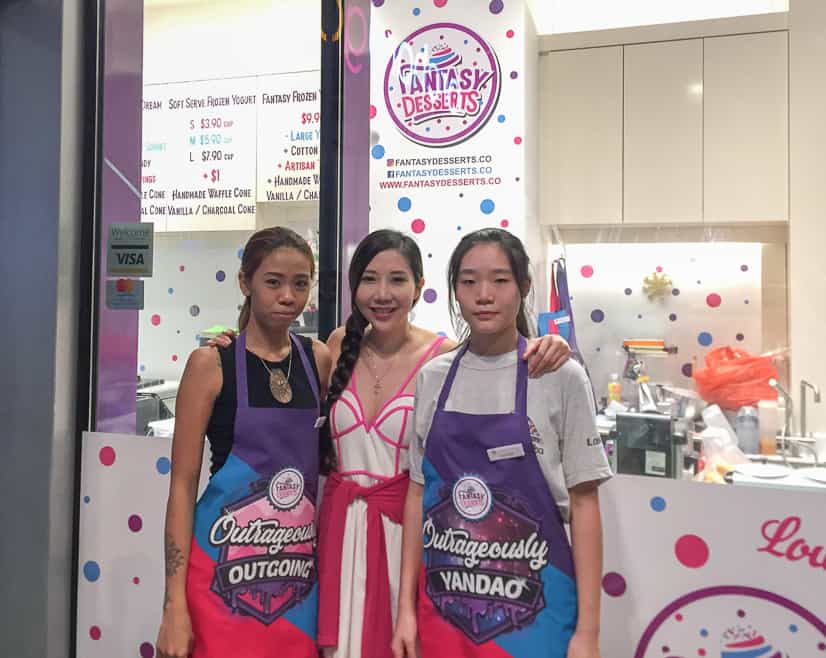 Nestled in a little corner of Orchard Gateway, the bright and colourful shop is accompanied with the occasional ringing of an ice cream bell.
It brings about an air of excitement and nostalgia, no matter your age.
On display in the gelato stand sits 12 pans of beautifully churned gelato and sorbets, showcasing colours from all spectrums of the rainbow.
"Of the 12 pans we have, 6 are seasonal flavours like Peppermint Christmas, which is only available this month. Some of the constant ones we have are Unicorn Dream (salted caramel), and Italian Grape Mix, which is our signature flavour because Fantasy Dessert's colour theme is purple and it's also my favourite flavour," says Sara with a laugh.
In order to achieve such vibrant colours, Sara confesses that they have to rely on using natural food colouring at times. However, she assures me that for most flavours, their colours tend to come from the natural ingredients used instead.
For those who are a little more wary about consuming food colouring, Sara encourages you to instead try their Hokkaido Frozen Yogurt (which is made in-house) or other food colouring-free options like Cookies and Cream or Zombified Dark Chocolate.
And if that isn't enough to convince you, all gelato flavours contain less than 8% fat while the sorbet flavours contain less than 2% fat – perfect for those who are health-conscious.
"We want everybody to be able to enjoy something from this shop."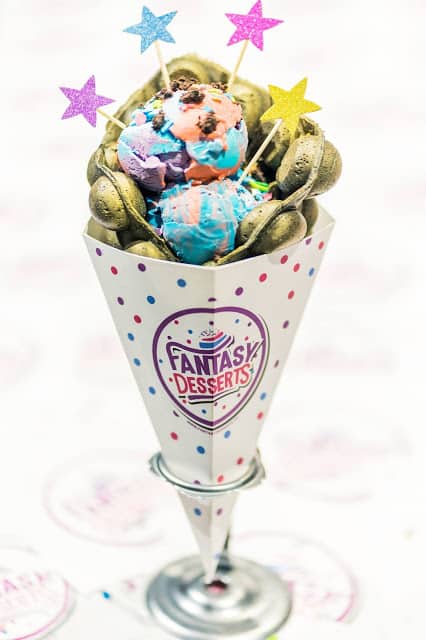 From Fantasy to Real Life
Since she was 17 years old, Sara has always dreamed of opening a gelato shop.
However, her family business was in the beauty industry, and they wanted her to work under them first in order to gain enough experience before they allowed her to run her own business.
She later became an air stewardess with Singapore Airlines and travelled around the world, being exposed to multiple unique food creations.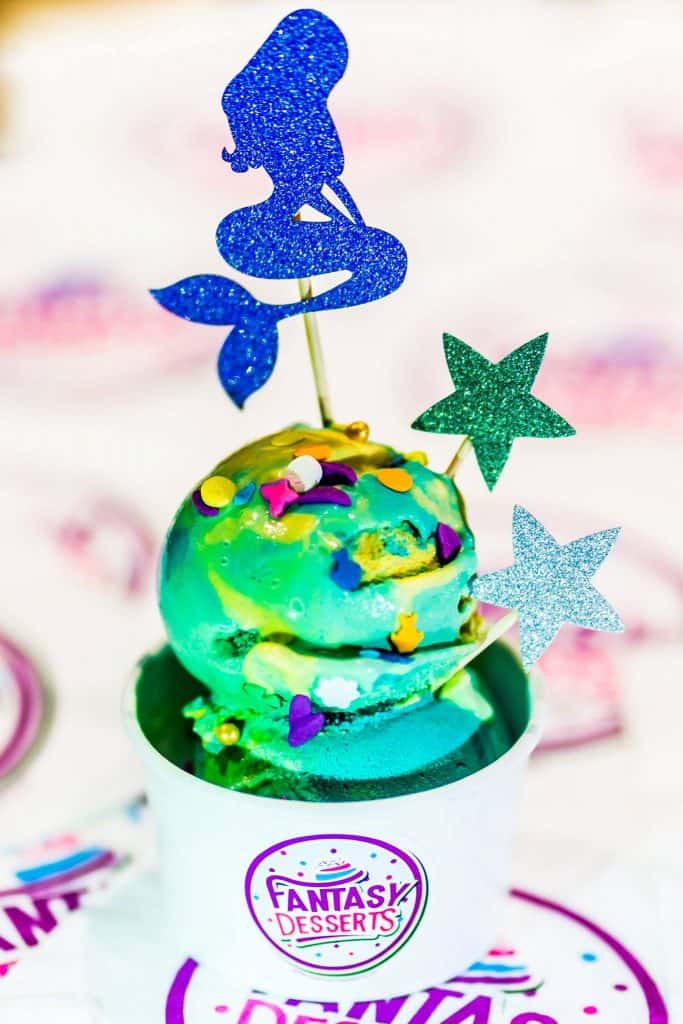 These, coupled with the surge in popularity of galaxy and unicorn-themed foods, gave birth to the idea that would later become Fantasy Desserts.  
"The reason why I called it Fantasy Desserts is so that when customers come here, our whimsical and artistic desserts can bring them otherworldly enjoyment, something that is totally different from other shops."
When asked whether she has achieved her initial goal of spreading joy, she says yes – customers are happy and "sales have been doing awesome" even though they have only been open for less than a week.
Come One, Come All!
As part of their Grand Opening celebrations, Sara also mentions that Fantasy Desserts will be hosting a charity event on 9 December 2017.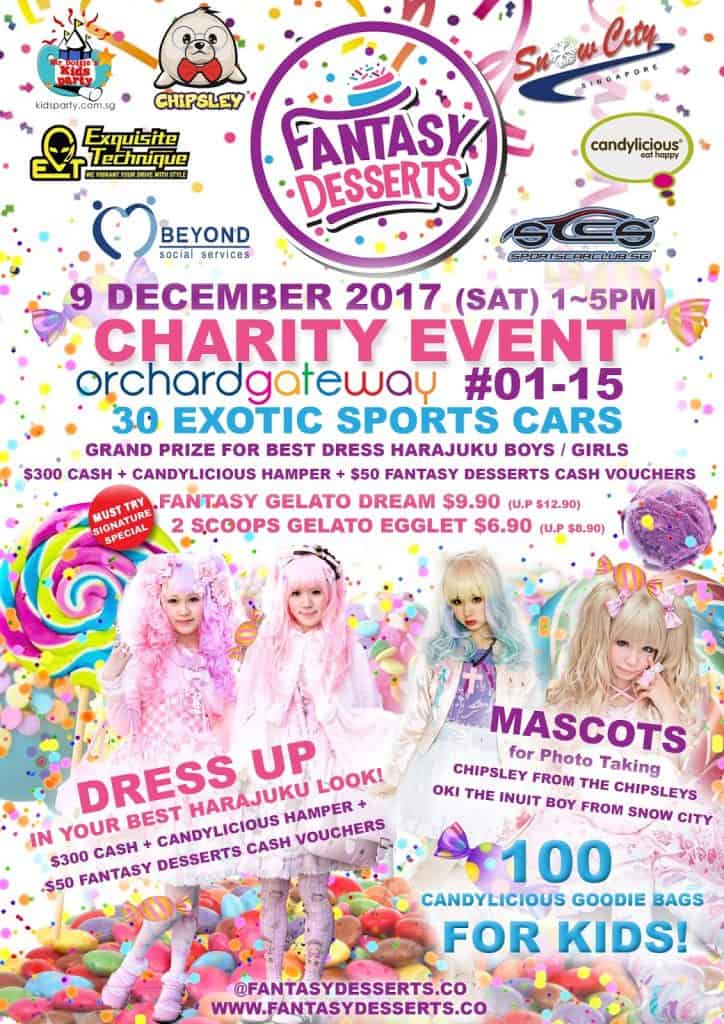 Sports Car Club Singapore will be providing 30 exotic sports cars to chauffeur underprivileged children from Beyond Social Services to Orchard Gateway for this special Christmas treat.
With free helium balloons, plenty of mascots, a magic show and many more in store, they will be in for a treat.
"I hope the kids will get to enjoy a good time here for Christmas because a lot of them probably can't afford such privileges."
"I believe in giving back to society and I also want us to be a good example to other companies in Singapore to try to encourage them to do the same as well."
A Sweet Beginning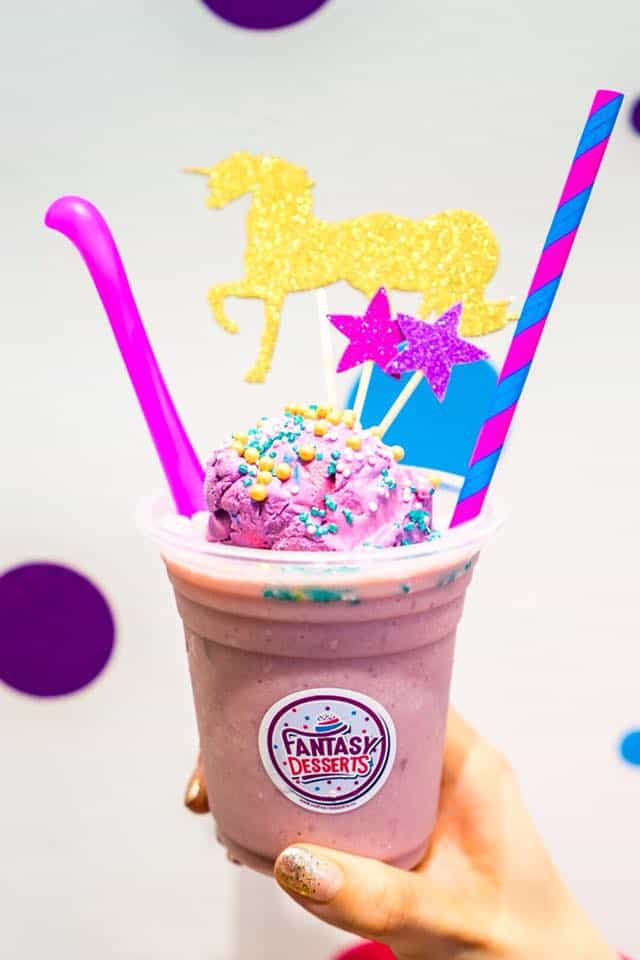 When speaking about her aspirations for the future of Fantasy Desserts, she says she plans to open multiple stores island-wide before eventually selling the franchise overseas.
But of course, that's all in the future.
"In the end, this place's main goal is to make everyone happy with our dessert creations."
And I'd say she's certainly achieved it so far.