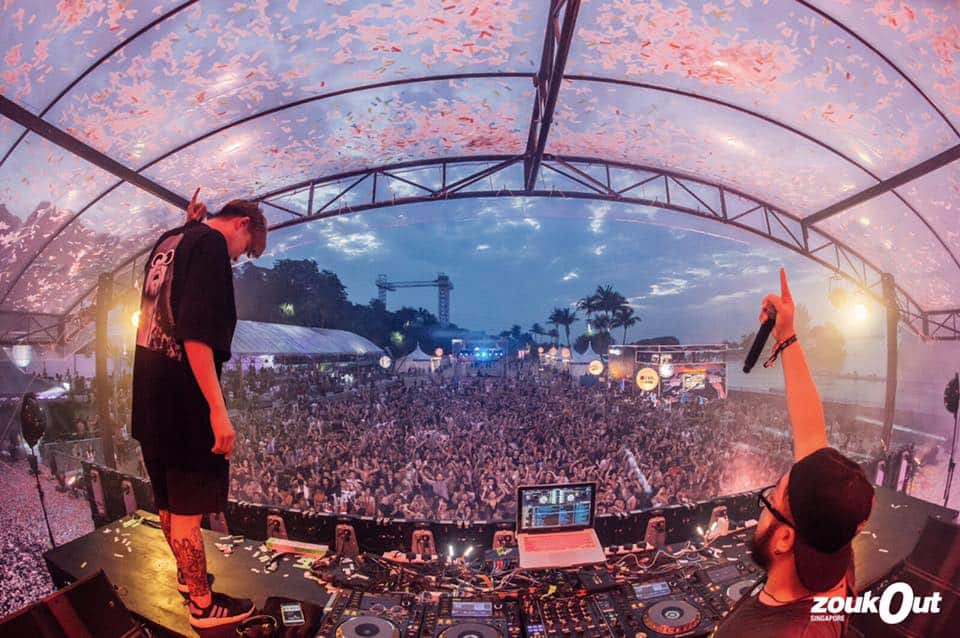 Music festivals in Singapore do not have the best track record. Remember SINGfest? It mysteriously fell off the radar after 2010 even though its line-up then, which included Kanye West and Thirty Seconds To Mars, proved to be promising.
This year, local indie music event Neon Lights also announced a hiatus despite its 15,000-strong turnout in November 2016.
By far, ZoukOut has been the longest-reigning of them all now that it is well into its 17th edition. 40,000 partygoers showed up at the beach party last weekend and I was lucky enough to be one of them capering her way through the boisterous crowd on the first day of the dusk-till-dawn event.
Whether it's the #FOMO or sheer curiosity that had you clicking on this piece, here's my honest thoughts about the ZoukOut 2017 experience.
Food And Beverage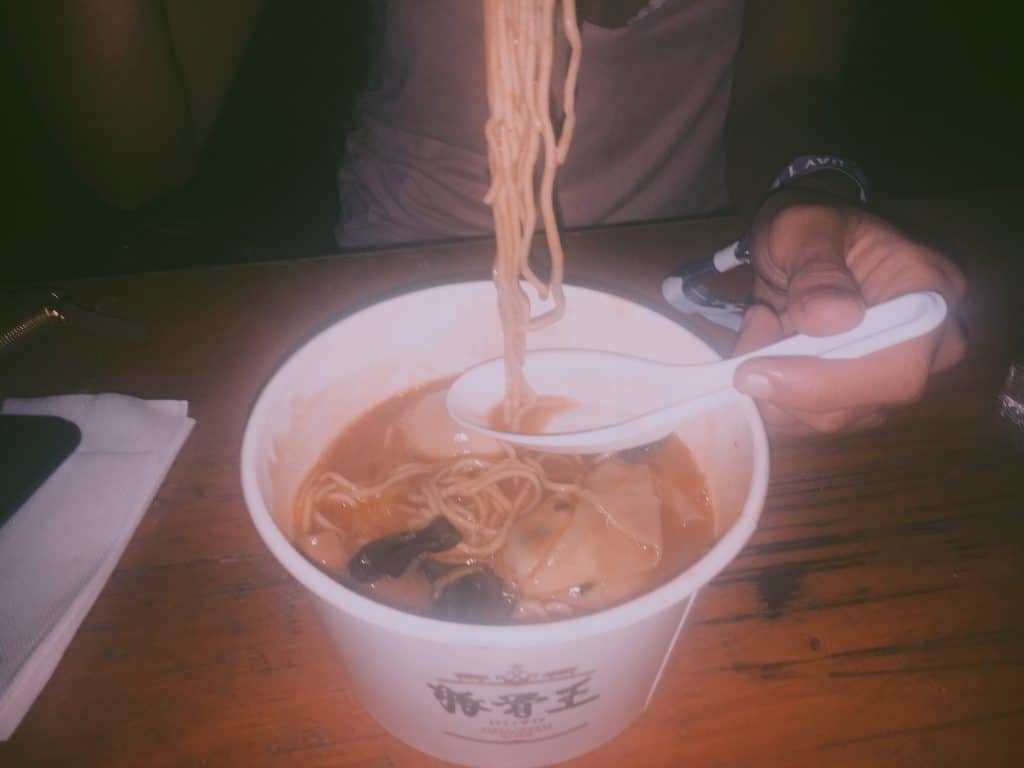 It is common knowledge that a visit to the food village at a music festival will, without fail, burn a hole in your pocket.
However, I was still taken aback by the S$18 cone of ice cream that I blindly ordered – although, it did boast two scoops of full-flavoured alcoholic ice-cream and a generous serving of malted milk chocolate spheres.
A worthier gastronomic investment comes in the form of piping hot ramen.
I had the bowl in lobster broth from Keisuke and it's safe to say that the rich soup sent me to heaven at four in the morning. However, a two-heads-to-one-bowl ratio is recommended for the next time as the thickness of it may cloy your appetite.
As for the drinks, let's just say that I ordered a cup of Coke and whiskey but ended up with a cup of Coke and ice instead.
Music/Line-Up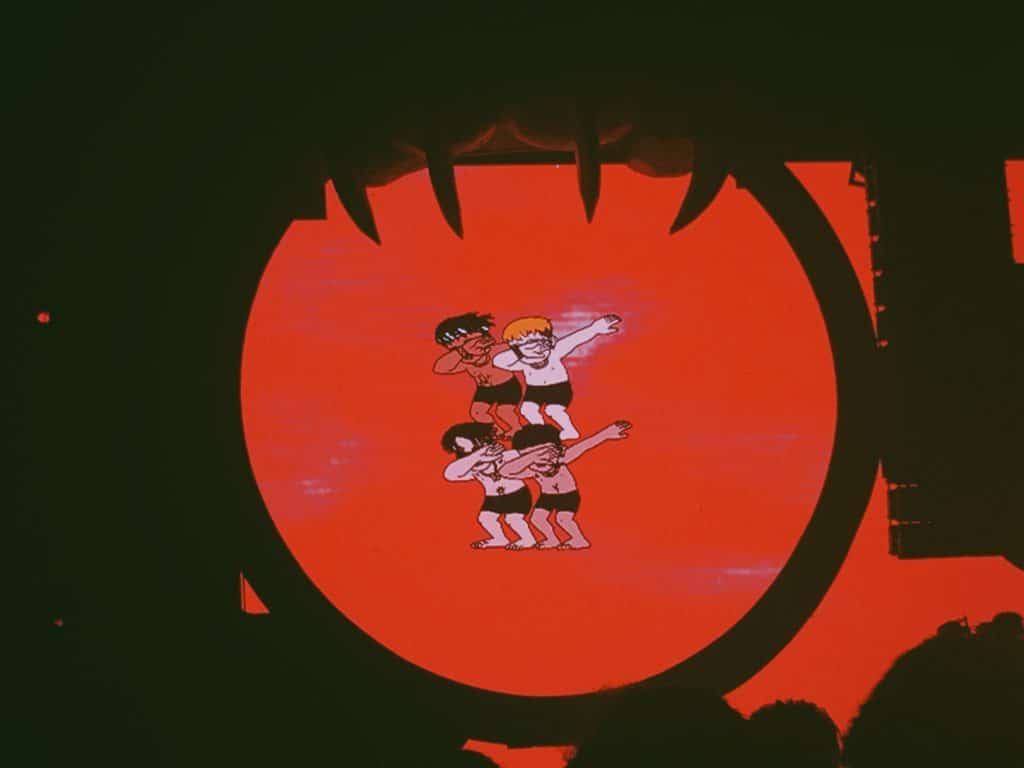 I must admit that prior to ZoukOut 2017, I've never heard of 88Rising.
Therefore, when I ensconced in a comfortable spot by the left side of the Moon Stage with no expectations of the performance to come, I was positively caught off guard by the fresh talent, as well as the infectious hip-hop beats that the Higher Brothers and Rich Chigga rapped artlessly to.
Even Don Krez, who stepped in between the sets to keep the crowd going, delivered with remixes of crowd favourites such as Chance The Rapper's 'No Problem' and Linkin Park's 'Numb' that had me unabashedly belting at the top of my lungs.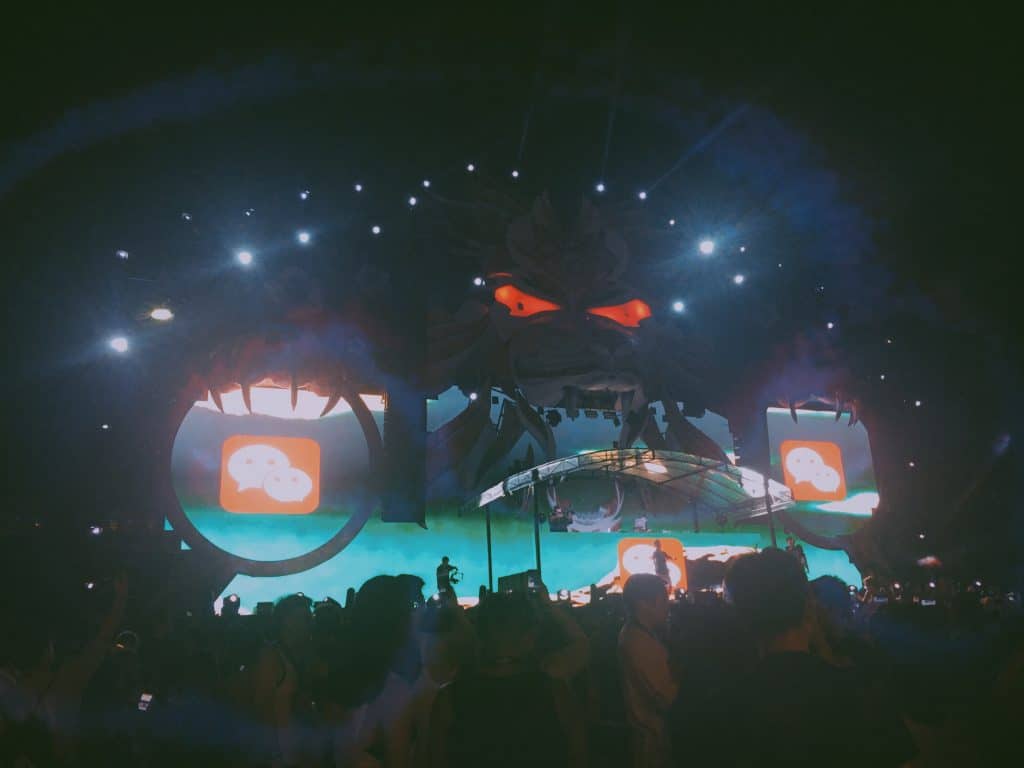 It wasn't long before Flume took over the stage with his grittier electronic dance tunes like 'Tennis Court' and 'Never Be Like You'.
R3hab was next on the list but nachos at the other end of the beach, where faint riffs of Rihanna, Coldplay and Ed Sheeran remixes from his set drifted to, became my priority.
I was back on my feet when DJ Snake ended the first evening with his crooning single "Middle" to a scintillating display of fireworks.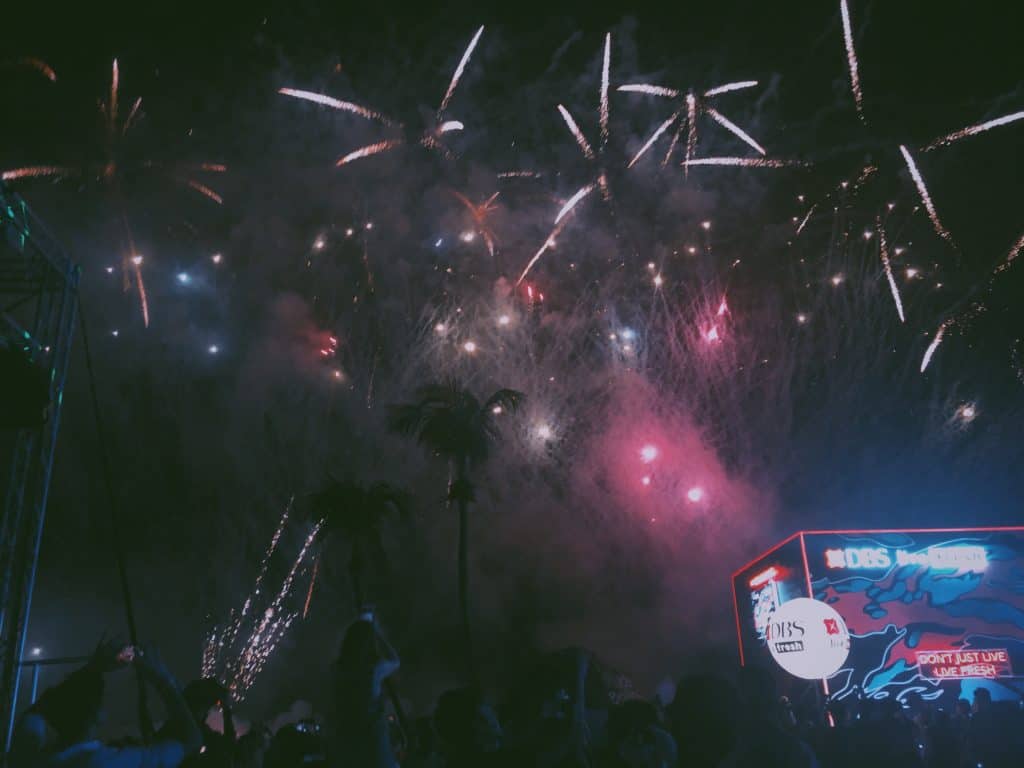 If I had an ounce of regret for showing up at the beach party, it eluded me at this very moment and from this moment on.
Ambience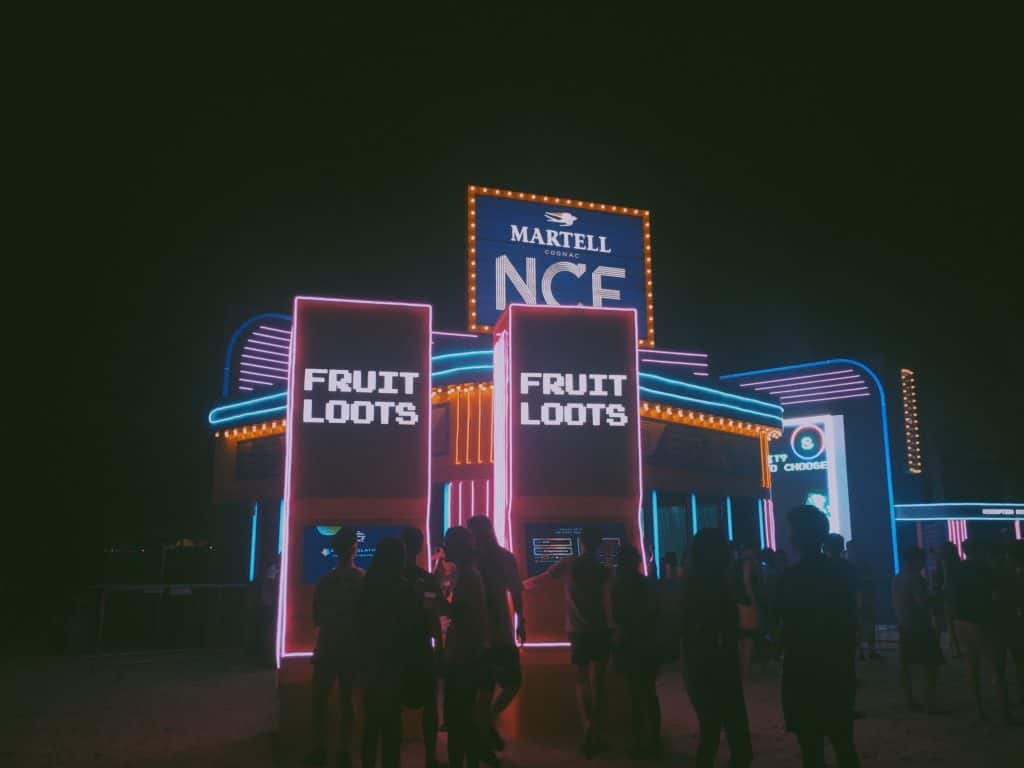 My favourite part of the festival set-up was the neon-lit Martell area, reminiscent of Vegas with its electrifying colours and two oversized slot machines that partygoers could interact with.
In line with the festival's Neon Tropical theme, its illumination also provided a dreamy glow for better photos to be taken in the dark of night.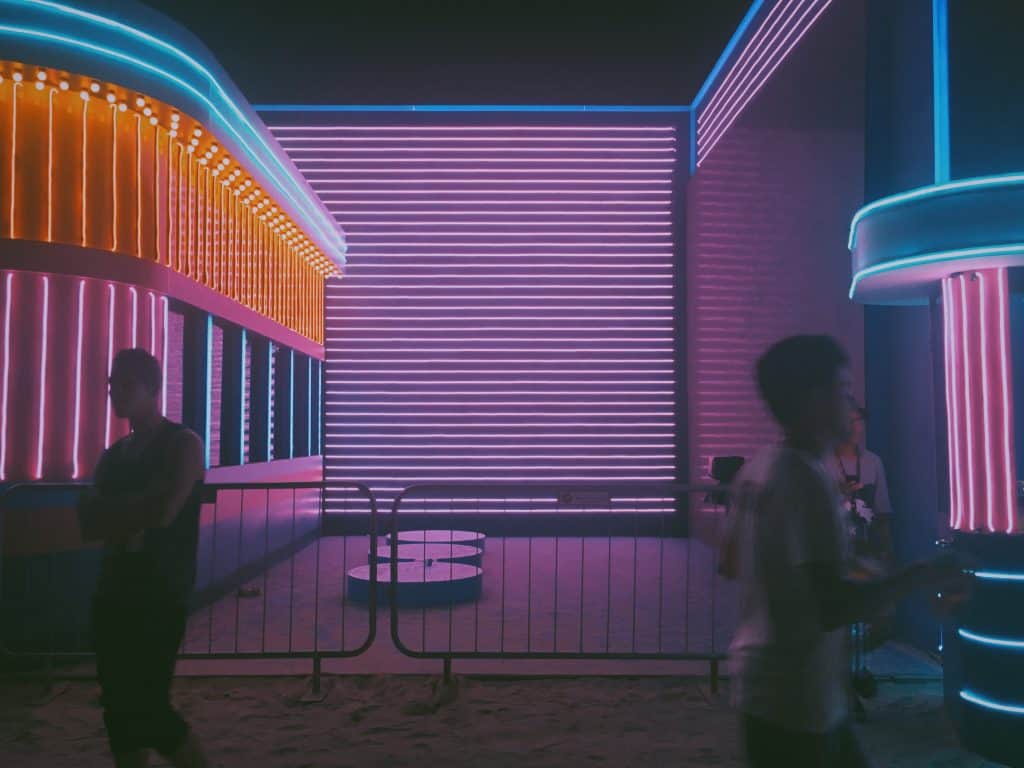 What felt rather unnecessary was the elaborate main stage design.
Although I was impressed by the ambitious effort that sought to emulate Tomorrowland's scale, the leonine guise, which spewed everything from CO2 jets to lasers to pyrotechnics, so opulently distracted from its surroundings that the rest of the festival grounds felt lacklustre.
Or, perhaps, it was the dwindling EDM crowd  – compared to last year's 41,000 and an even bigger 45,000 attendance in 2015, the traffic downtrend feels like something that the organisers will have to grapple with after coming down from the high of a successful wrap-up.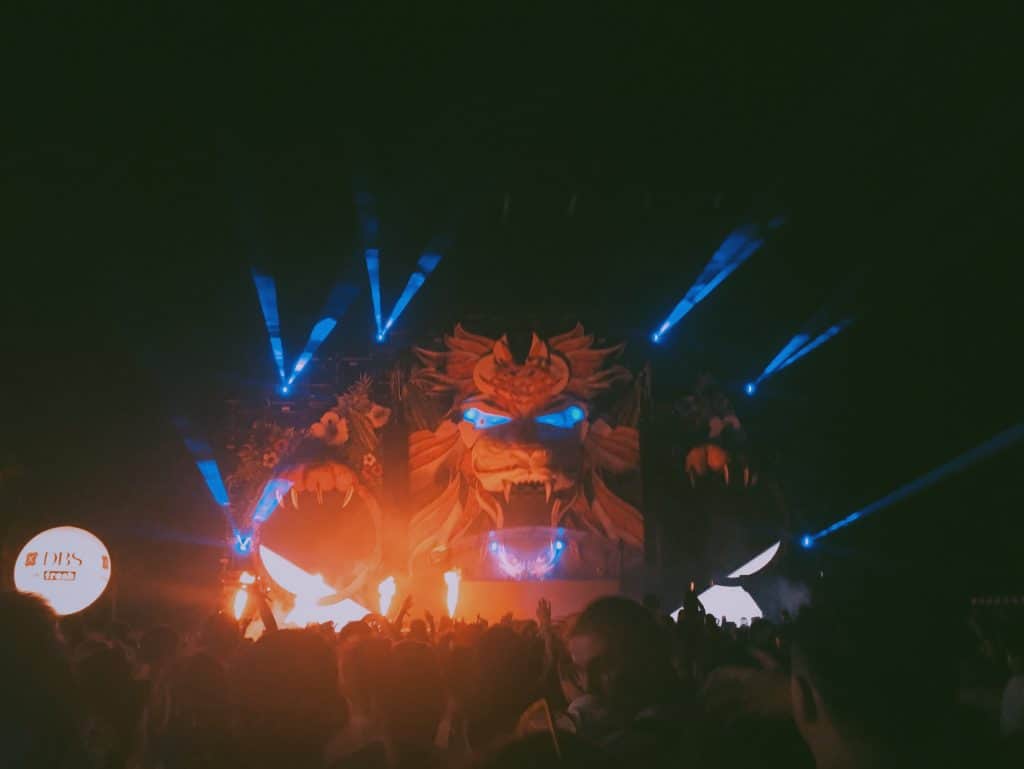 While ZoukOut 2017 may not have been perfect, it was glorious in so many ways – the sheer scale of the music festival, the forever-impressive international line-up and a night of escapism from the ordinary.
I definitely look forward to its return in 2018, which will hopefully bounce back with a stronger turnout.