With hawker centres getting hip, it is no wonder that food courts are following suit.
Think chic interiors sprayed with graffiti art, potted plants, and terrariums displayed for a garden effect or stalls outfitted with a tiled roof facade for that old-school vibe.
Of course, the food is not lacking in variety either. However, do not expect the usual economic rice or yong tau foo stalls.
At FOMO, the trendy food court that opened last month, diners are bombarded with a variety of food options from the usual western dishes to poke bowls.
The 7,000 sq ft space at Sultan Gate was started by three friends – Mr Lim Chin Chye, 29; Mr Wilmer Ang, 29; and Mr Amos Tan, 28.
In The Works For More Than A Year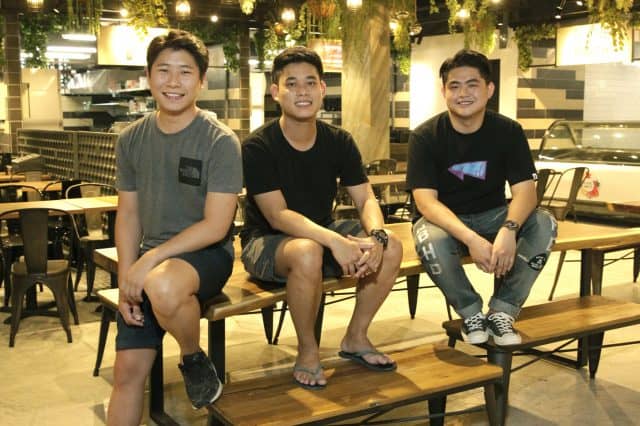 According to Mr Wilmer Ang, FOMO was born out of chance. The former technology research analyst mentioned that "everything only happened as we were approached by the opportunity to take up space".
"We saw the opportunity of the space that came with a very rare alfresco dining area, thus, we decided to give it a try."
The rare alfresco dining in question is now transformed into a garden courtyard that's complete with a swing, fairy lights and plenty of photo opportunities.
"Nobody Believed In Us"
Knowing that they had to leave their 8-5 jobs, they pulled all the stops to ensure that FOMO was what they had in mind, revealing that their research process took up to a year.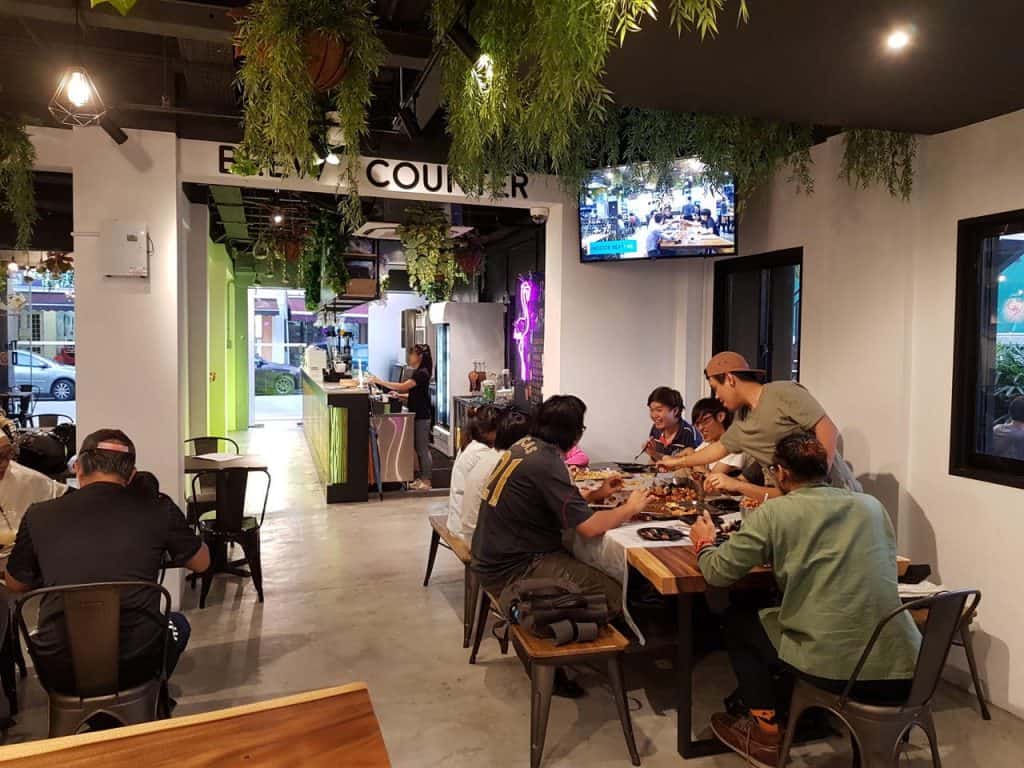 "We had to carefully pick the right mix of food offering so that they do not clash with each other. At the same time, still had to complement the appearance and outlook we were trying to achieve."
As they were also new to the F&B industry, the friends turned business partners had to scrimp and save in order to manage their finances for the renovation cost.
"We had to overcome budget and costing as we were very new to the costs of the renovation works. Sometimes we had to learn to negotiate to get better prices with contractors and suppliers."
Although that was tough, the trio faced another uphill battle whilst trying to find the right mix of food vendors with a strong branding.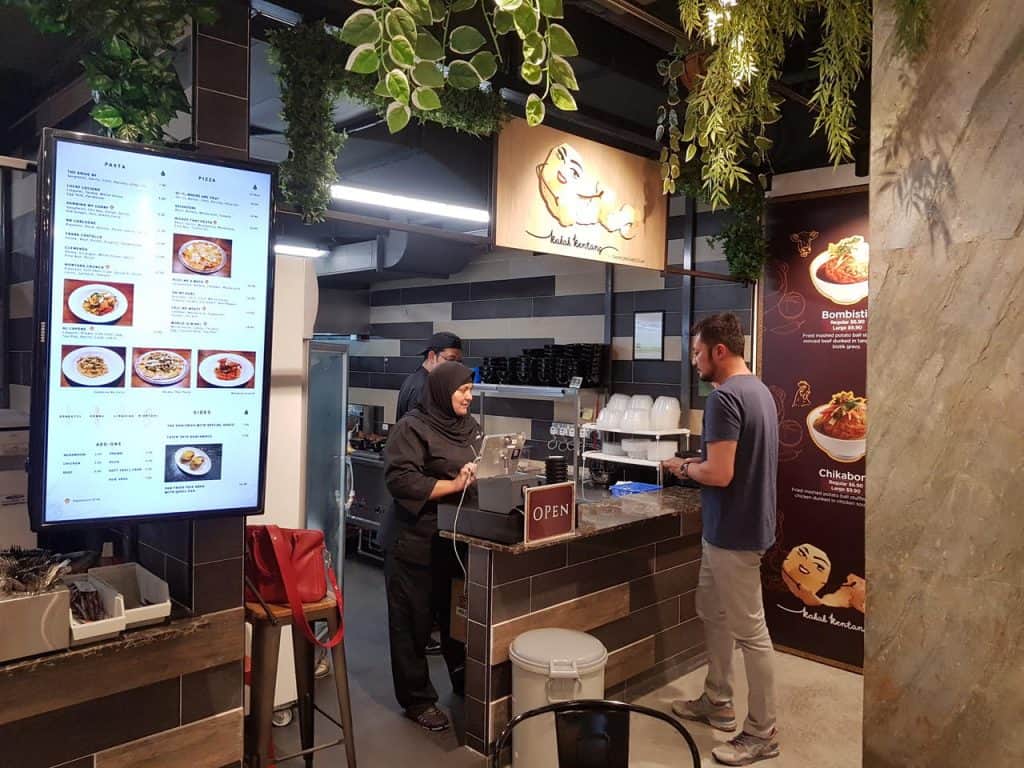 "It was difficult at the start because nobody believed in us."
"At that point in time, we could only show potential vendors a construction site and it was very difficult to visualize how the space will look. However, we were thankful to those who did and saw the potential in the space."
The tables turned when FOMO was no longer just a blueprint.
"When the place was completely set up, many who rejected us before came back to ask if we had any vacant stalls, but we were already filled up."
On Building A Community Of Food Vendors
Sharing that the food vendors at FOMO are in fact a closely knitted bunch, he also revealed that the stall vendors often come together for coffee or a drink – some even joined the nearby gym together.
Even though FOMO did not intend for any of the food vendors to embrace a 'No Pork, No Lard' policy, most of them do so to cater to the Muslim community in the heart of Kampong Glam.
For those who are wondering, FOMO will be home to western stall Chops Grill & Sides; poke bowl concept Poke Doke; Mr Wholly Seafood Company, which specializes in seafood buckets; The Don Pizza & Pasta; and Kanemochi, which sells mochi ice cream.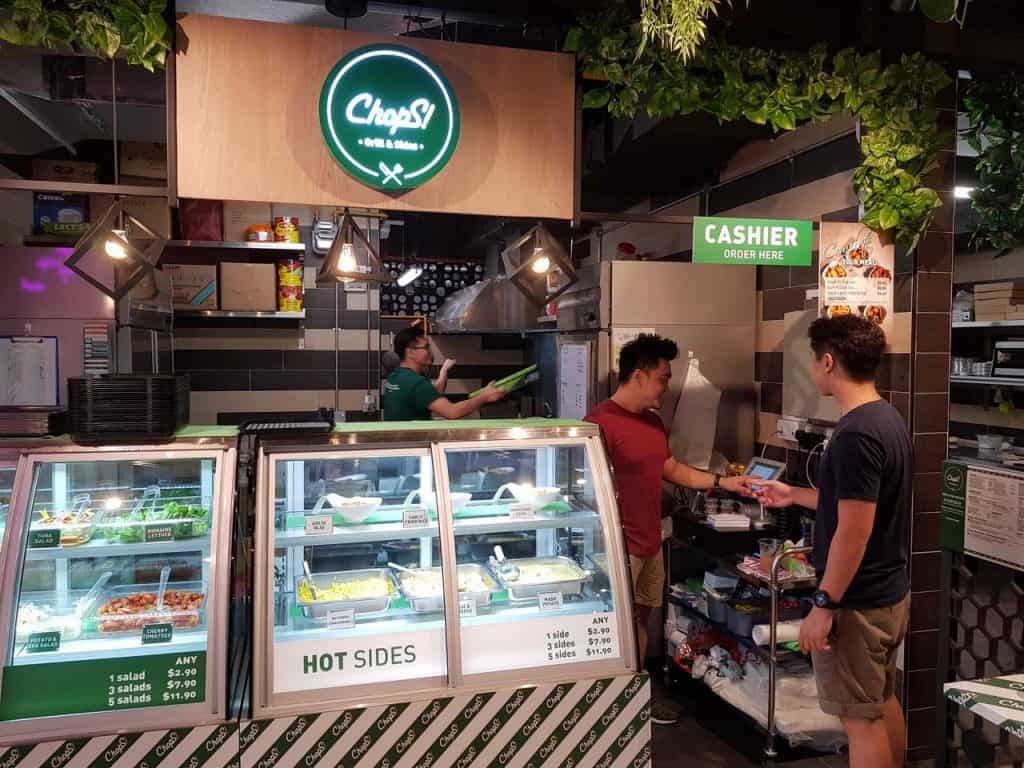 There's also a Brew Counter selling drinks and alcohol, run by the trio themselves.
Mr Wilmer Ang said that "everything seemed to fall into place nicely after the initial phase of troubles and worries".
"Internally, we've successfully built a community of food vendors, so we can share expertise and business ideas."