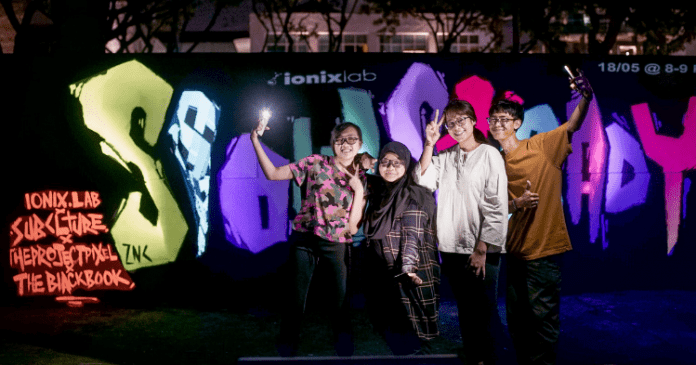 I first came across Ionix Lab's projection mapping through Affleated's store – they had done the projection mapping for the brand's physical store.
Ionix Lab's projections were turned on as the sun started to set – giving off an entirely different vibe than the one the store exuded in the day.
The mastermind behind this company is none other than 24-year old Burhan.
Entering New Waters
Surprisingly, Burhan's background is in a seemingly unrelated industry. Before this, he invested his time and efforts into seven years of film studies. He admits that making this decision to jump into a business was rather risky, but also possesses fiery passion to get the business running.
He says that the driving force for this is his departure from the film industry. "My peers have asked me why I'm leaving it after such a long time of investing my time and money into film studies," he shares.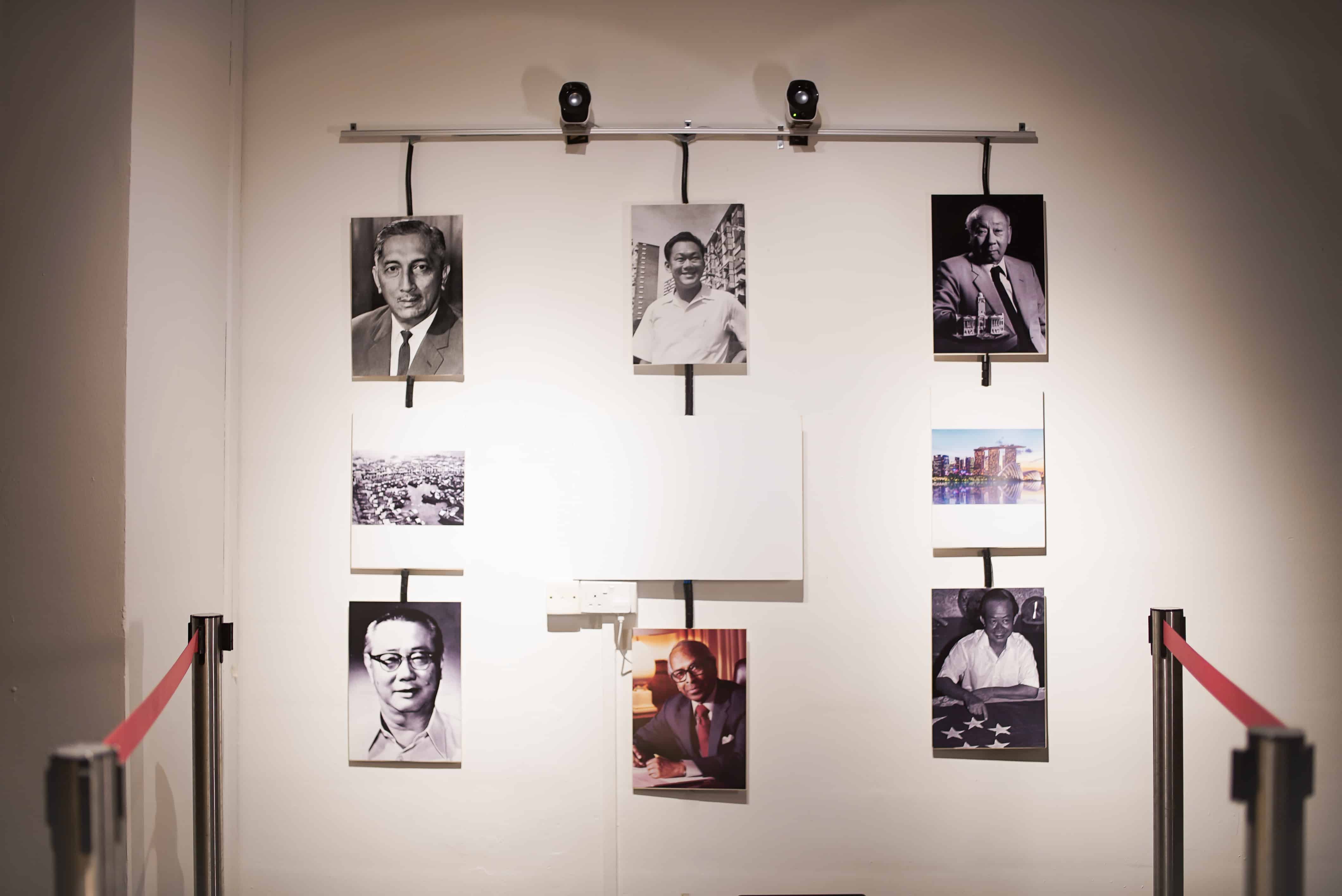 While Burhan thinks that there is potential for growth for him in the film industry, the fierce competition means a lower chance of succeeding.
Instead, if he kickstarts something that's beyond the norm, there's lesser competition and more persuading instead – of how it helps.
"As crazy as it sounds, we jumped into this business without having business. It's because this is a new thing; it's not in demand – but I believe time will grow us stronger."
Even now, Burhan's role is not any easier. "I would say it's challenging. It's true what people say – the first 6 months or even a year, it's always a struggle. You're trying to find ways to sustain it."
Working Together As One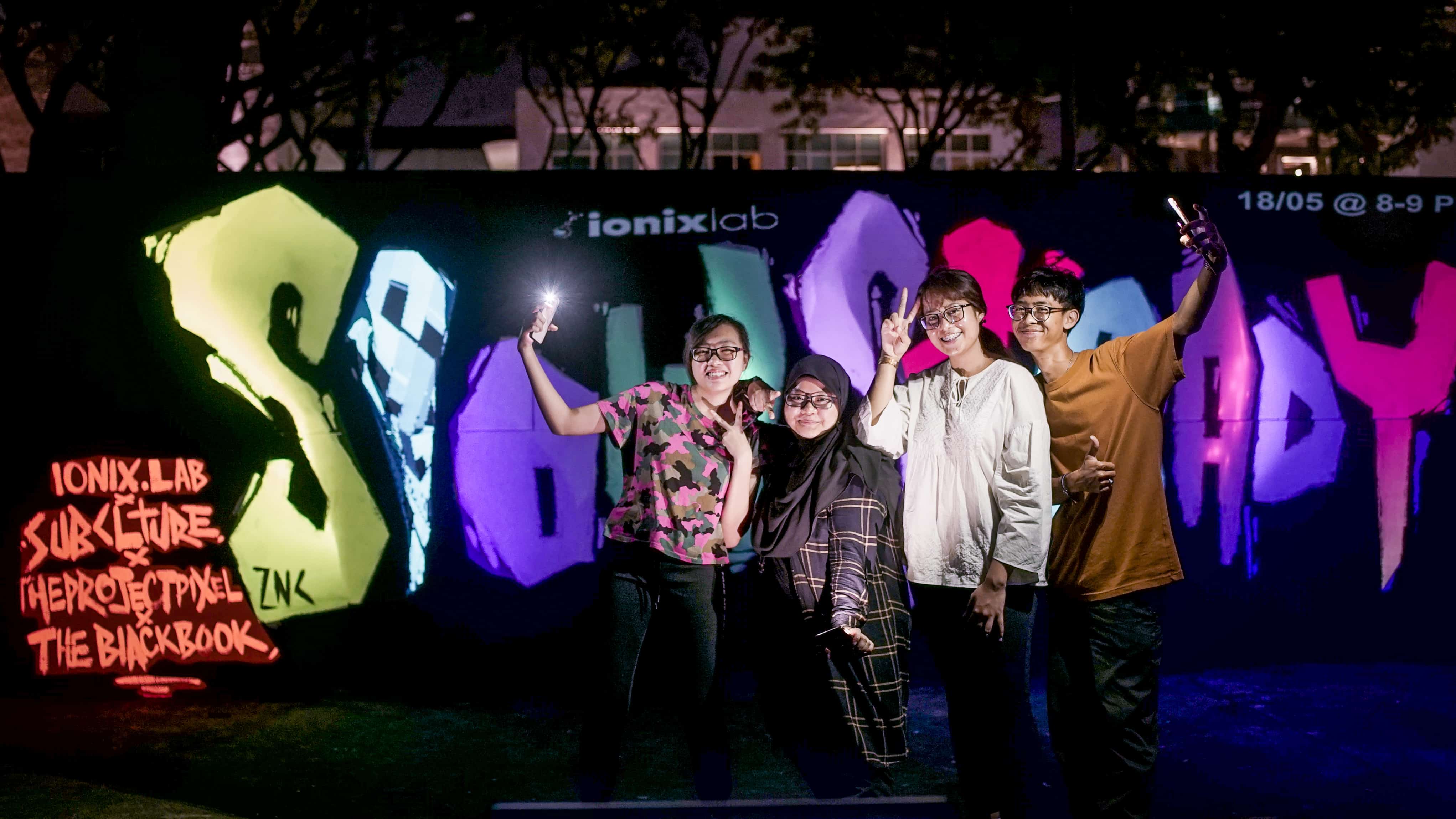 There's currently a total of 4 people in the company. As the founder, Burhan's managing the business aspect of things, which requires intensive research to know what will likely work in the market.
"Of course, if I have the time, I will sit down with the team and learn too."
Some of the entrepreneurs I've met are doing well being a one man show, but Burhan disagrees. He believes that in order to run the business properly, there needs to be a segregation.
For this, it's because he wants to speed up processes so that they can reach milestones quicker.
"There's a lot of processes involved in 3D mapping itself, but before that there was a lot to do as well. At the early stage of gathering the team, we had to sit down and do R&D in terms of what are the software, servers, computers that's needed to run this thing."
Burhan shares that it's a rather expensive medium so one has to be prepared to invest into the hardware and the software.
Interactivity At Play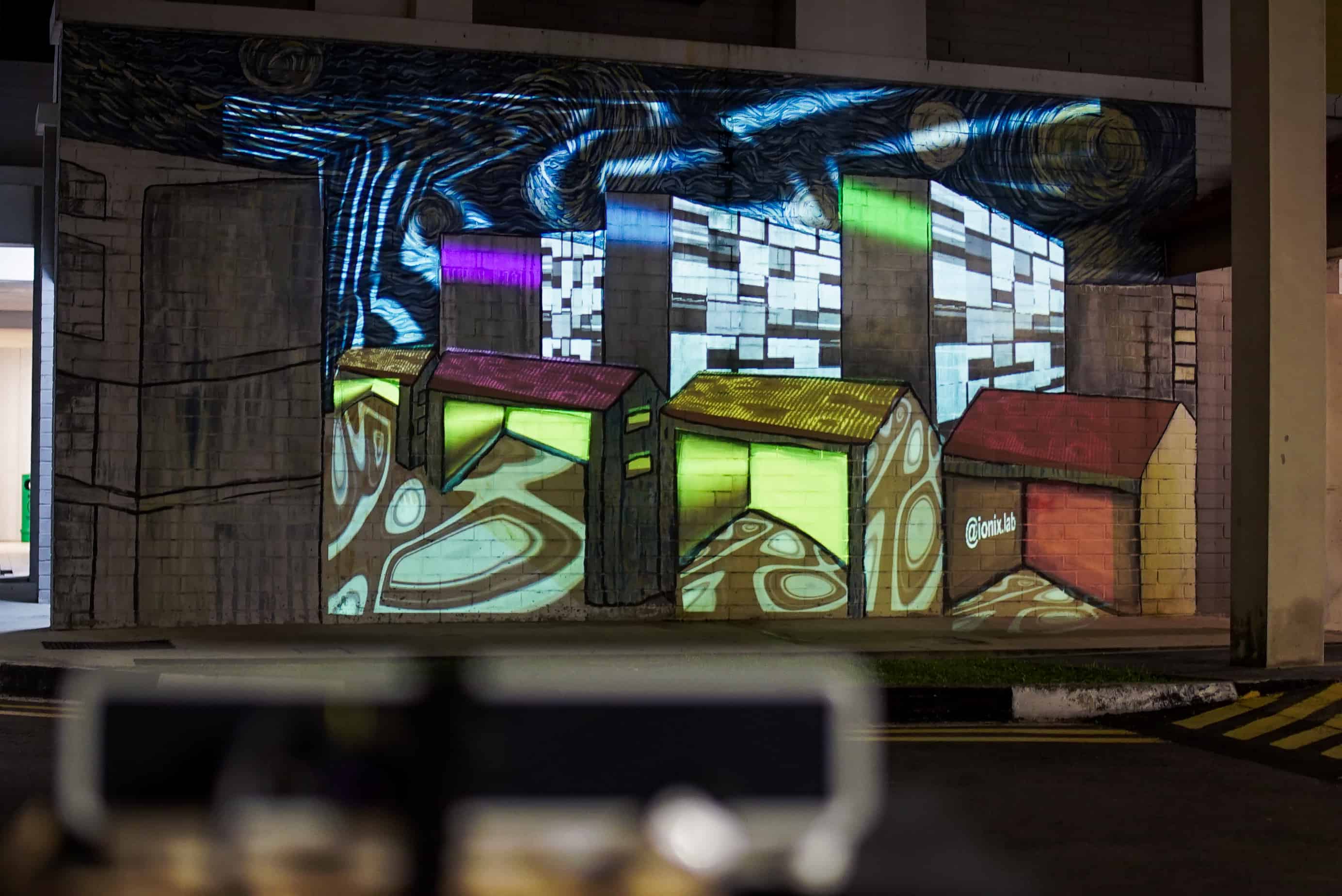 While 3D mapping itself may be considered new technology to some, Burhan is already worried about the future.
"All in all, you see people moving and trying to adapt to technology. Technology is just moving way too fast."
"Many years down the road, this 3D mapping might be saturated, so there's a lot of things that we, as a company, need to sit down and think about."
This is how the team decided on what sets them apart – the interactivity of their products with its users.
Although there are thousands of people moving across Singapore, only a handful take some time to pause and observe what's happening around them.
Burhan names the Fullerton, ArtScience Museum, Merlion as those who have had 3D projections. "Some people may glance at it and move on with their lives, but some people stay and think about how they do it. It's quite interesting to get people to appreciate the art."
Going Through The Process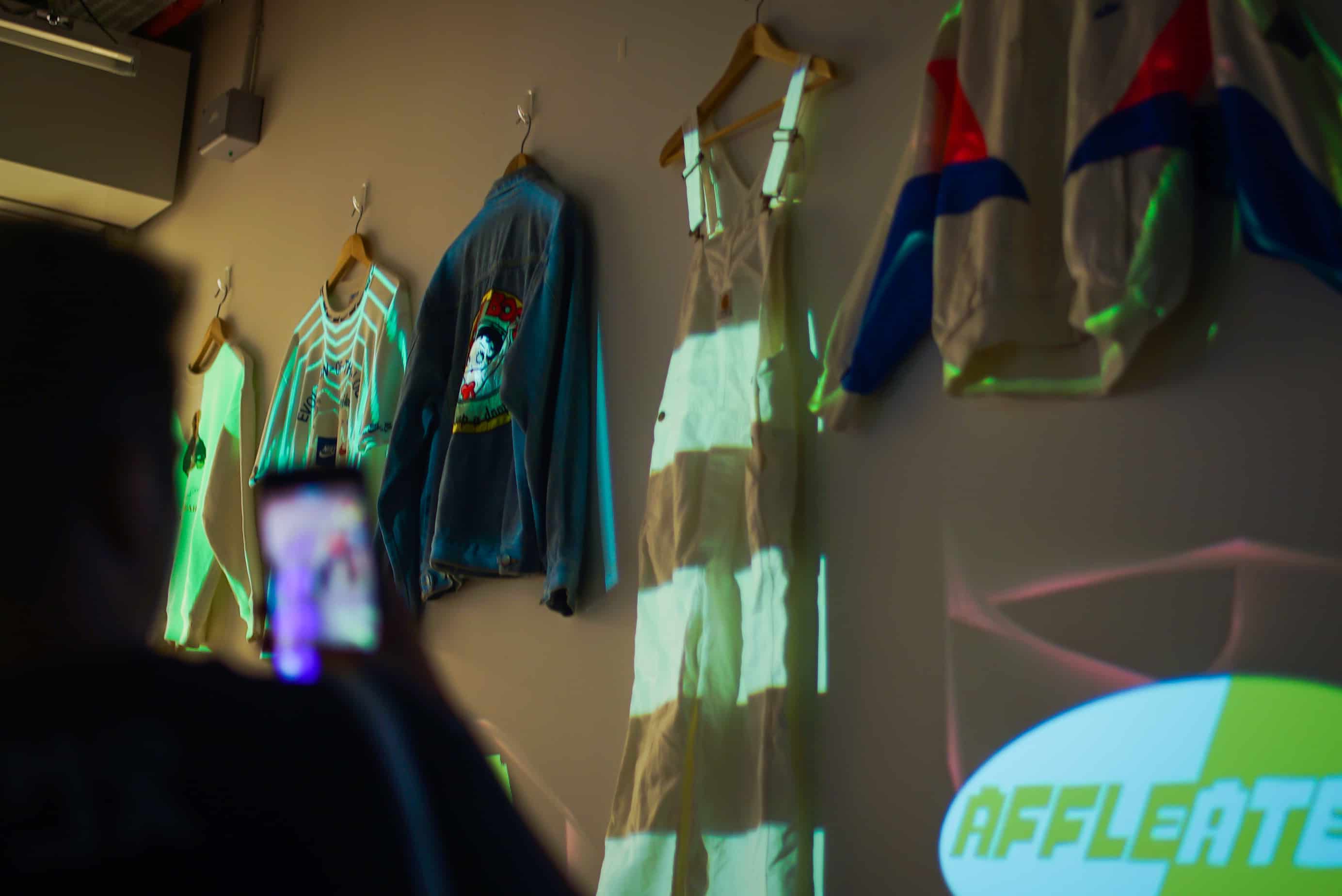 Beyond just interactive art, I believe that Burhan's ideas breathe life into marketing, especially after that I've seen at Affleated.
Burhan agrees that his medium can be considered a form of digital marketing and advertising. "To the people who spend the time to come down, why not do the marketing for them?" He elaborates on how people take to social media to share whatever they've noticed is out of the norm – his projections centered around the products – this is turn, is marketing for the brand.
It turns out that Affleated is their first client. What was more surprising, however, was that they managed to pull off the projections within two days.
However, Burhan admits that they could get things moving quickly due to how open the Affleated team was to their ideas.
On a normal basis, the process includes heading down to the place, and liaising with the client to find out if they have a certain concept in mind or if they are open to having anything that the team comes up with.
"What's also important is what is on the walls – for traditional retail spaces you use spotlights to highlight whatever's on the wall, so why not switch it out for projection mapping?"
Of course, the company's purpose for installing 3D projections is key as well – is it just for aesthetics, or does it serve a marketing purpose? "From there, we work on the ideation and concepts, and brainstorm about how we can incorporate this technology," Burhan explains.
Since then, Ionix lab has also taken part in an art showcase that utilised both graffiti art and projection mapping, utilising electrically conductive paint.
Setting Their Sights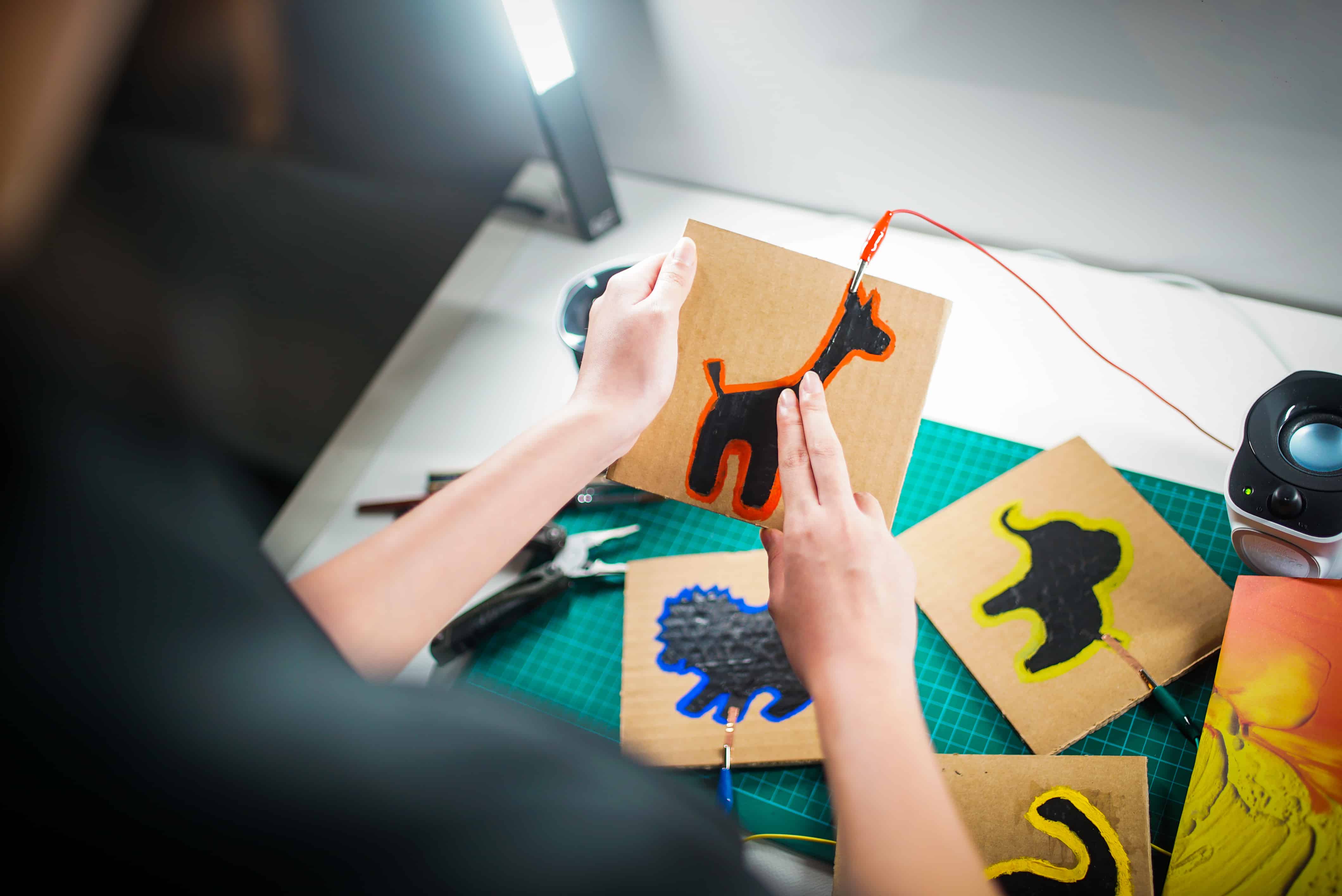 What the Ionix lab team did with Affleated provides a glimpse of the innovations that could be used to disrupt the brick and mortar space as we know it. Currently the interior designs of stores are traditional with painted walls and wood works.
Burhan hopes that through his business, he will be able to help brands stand out from the rest.
He also shares his excitement about entering the car commercials industry. He gives an example: "Instead of having 5 cars of the same model but in different colours, why not just have 1 car, 1 colour, and we'll project map it to change colour. You save the space and save costs through projection mapping."
Putting aside the dollars and cents, Burhan's goal is to have his projection somewhere where there's a lot of human traffic; where people will stop to look.
"All in all, we work hard to get appreciated. It's the process that matters. For me, this technology can be incorporated with arts, so I think a museum would be nice."