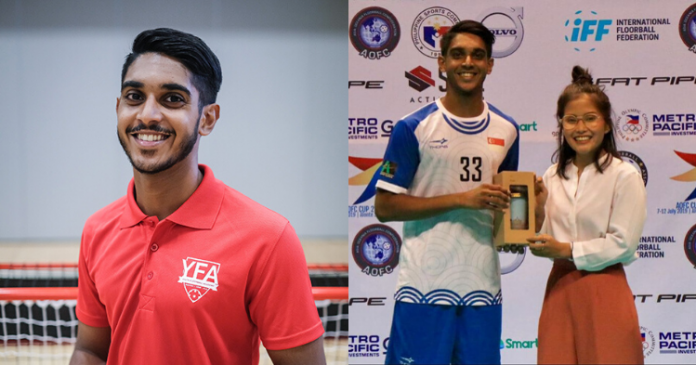 It's a dilemma that every Singaporean student goes through – choosing the 'perfect' secondary school; autonomous? Independent? IP programme or a school that is sports-centric.
These primary school leavers are spoilt with choices and they will decide on a secondary school after receiving their Primary School Leaving Examination (PSLE) score. However, 23-year-old Vignesa Pasupathy, recalled choosing his secondary school as they had offered floorball as a Co-Curricular Activity (CCA).
He did not receive additional training. However, what started off as an unfamiliar sport, has now led him to represent Singapore in the Singapore Men's National Floorball Team.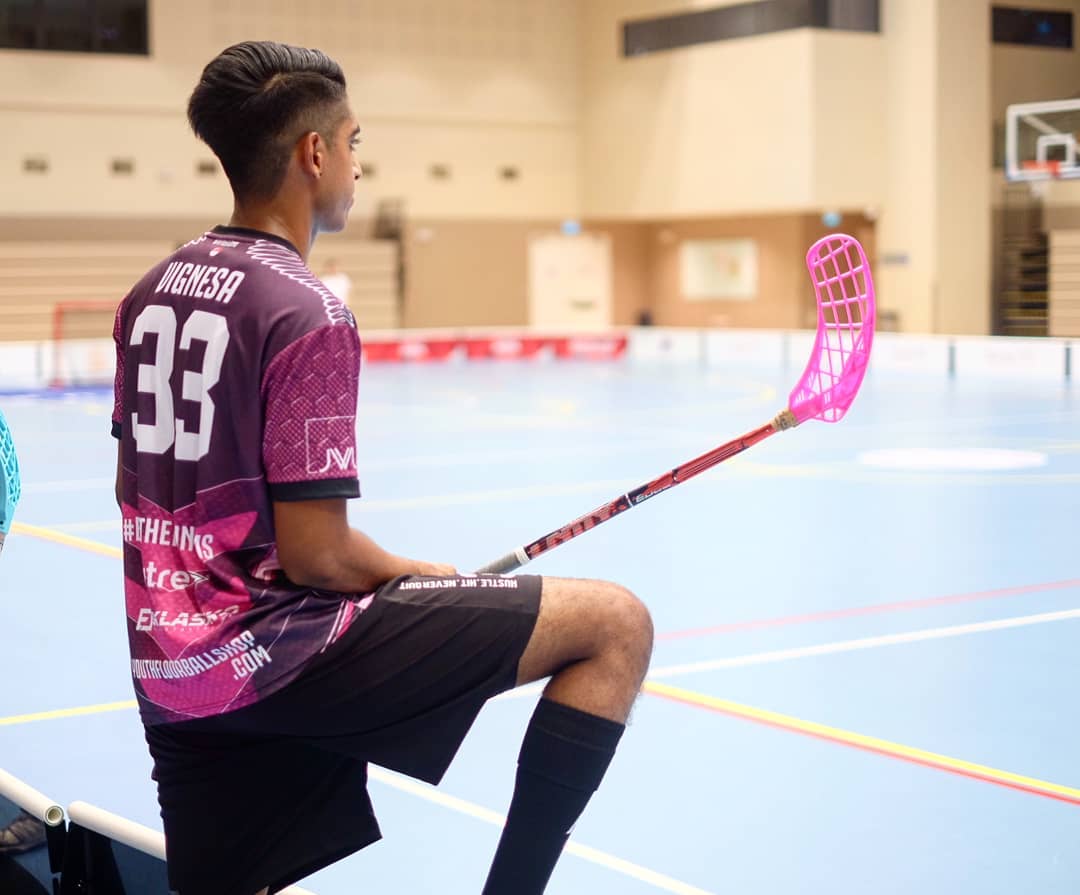 How It All Began
Vignesa used to play football with his friends before he discovered floorball. Hence, he was looking to join football during his primary education. Unfortunately, his school did not offer football as a CCA, which he later claims to be a "blessing in disguise".
This led him to settle for a fast-paced sport and what he believed was the closest to football – floorball. He has not looked back since. After realising his liking and passion for this sport, Vignesa continued to pursue floorball during his time in secondary school.
Unexpected Opportunity
As his passion grew for this competitive team sport, Vignesa decided to give the national trials a shot. While he aimed to get selected, he knew that it would be best if he entered the national trials with the mindset of gaining exposure.
Vignesa was pleasantly surprised when he found out that he had made it to the floorball national team. He also shared that his goal for the national team would be for Singapore to push the rankings higher and to eventually emerge as the top in Asia.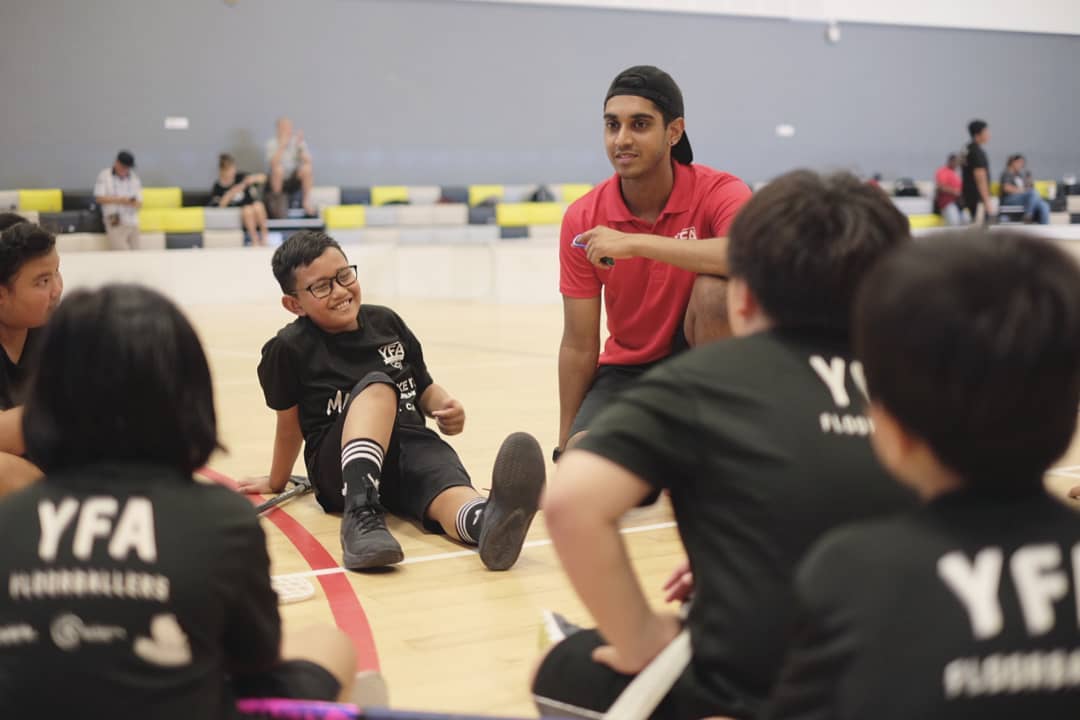 Best Of Both Worlds
Apart from playing this sport, Vignesa also shares his skills and knowledge with upcoming floorball players as a part-time coach since 2016 at the Youth Floorball Academy where he coaches players under the age of 17.
When asked the difference between a coach and a player, Vignesa mentioned, "players only have to focus on their role in the game and the game itself, while coaches think from every player's perspective and strategies."
With experience in both the coach and player roles, Vignesa is able to empathise with the players he coaches and often thinks in their perspective to ensure that he is an effective coach. A strategy he teaches his players is to develop the basics and to execute the fundamentals accurately. He also emphasised that it is just as important to give one's best in the game.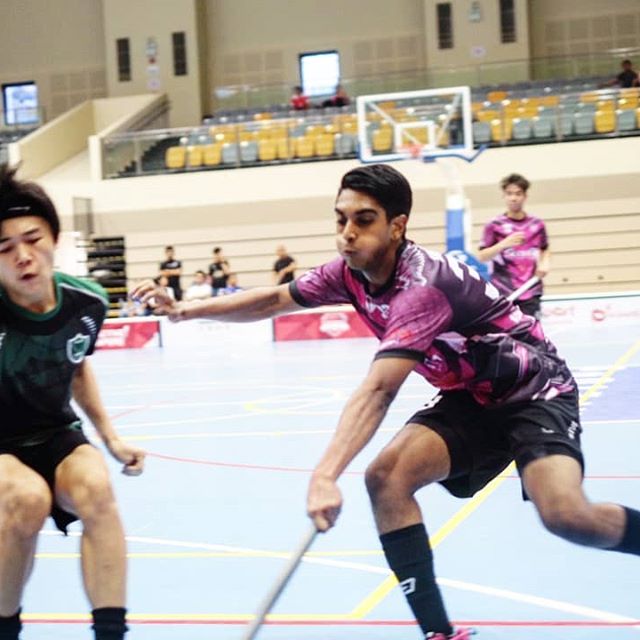 From Challenges To Opportunities
When asked about the challenges he faced, he shared that he utilises them to better himself. Vignesa was diagnosed with asthma when he was much younger and his parents encouraged him to take up a sport to regulate his breathing. Hence, floorball enabled him to better cope with his asthma, while pursuing his passion altogether.
As a floorball player in the team, one of his challenges is to adapt to different coaches and their style of management. He embraces this challenge and hopes to be more adaptable to achieve smoother experiences.
Vignesa is currently pursuing his Physical Education & Sports Undergraduate degree at the Singapore University of Social Sciences. Despite facing a tight schedule from both school and training, he confidently claims that his passion for floorball does not affect his academics and he is able to strike a good balance between the two.
His love for floorball has led him to sacrifice his social life. However, he ensures that he takes the time to further strengthen his relationship with his team members instead. Social life, sports, and academics are three important aspects that his coach emphasise to Vignesa to strike a balance in.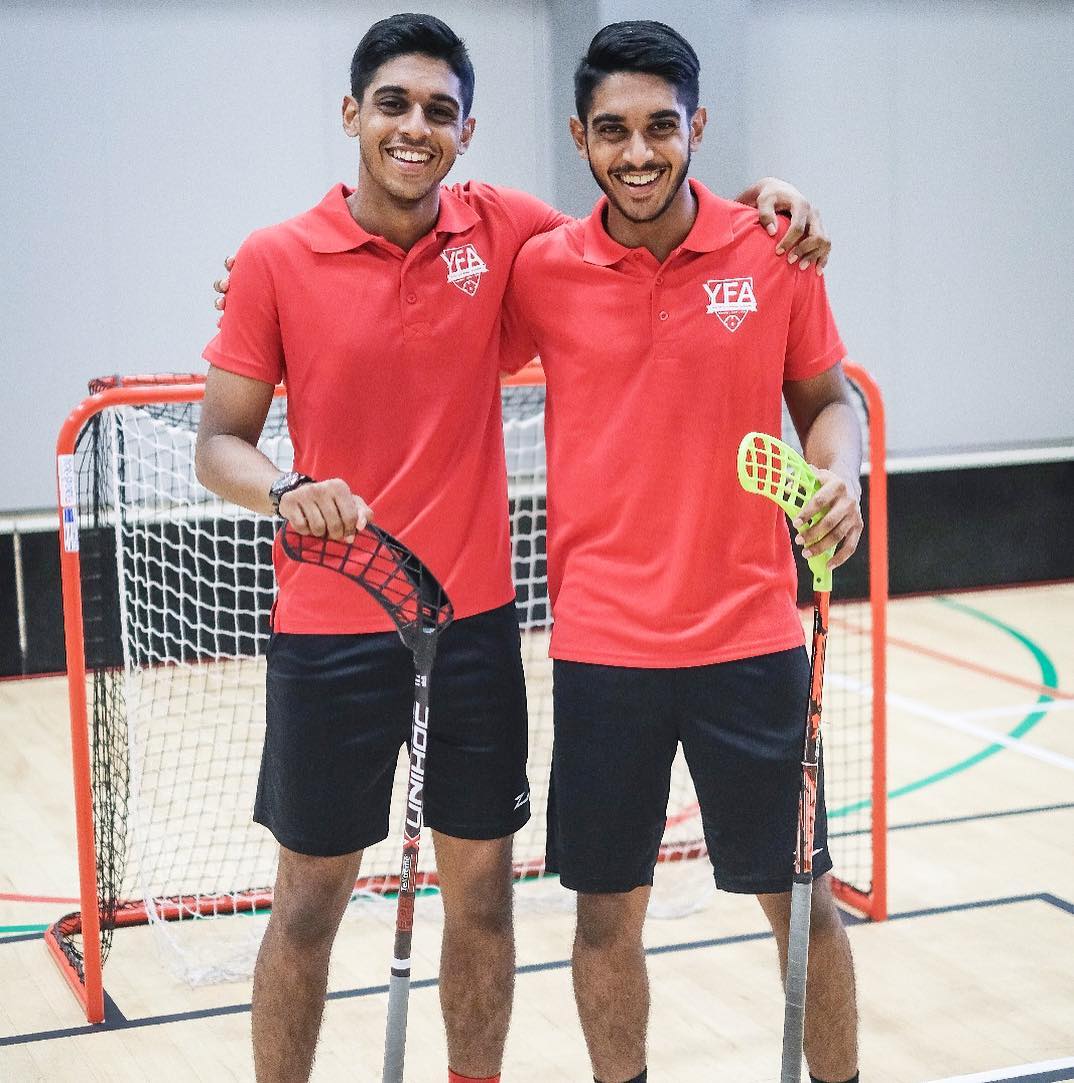 His Pillars Of Support
Vignesa is very grateful to his family, who have provided him with encouragement in his floorball journey. His inspiration is none other than his twin brother, who is also a floorball player and often pushes each other to do their best.
The twins are quite competitive, but he explains that it spurs them on to become better each time. With a very supportive environment, Vignesa is able to give his best in his training and games while pursuing his aspiration to be a Physical Education Teacher.
Advice To Aspiring Sportspersons And Future Ventures
The advice that Vignesa wants to share with budding floorball players or sportspersons, is to refrain from comparing oneself to others. The ability to possess humility is also crucial and he strongly believes that it is an advantage if one is able to stay open-minded in order to grow in this field.
Vignesa describes himself as someone with explosive energy, one who is mentally strong to make decisions under pressure and a team player. He also shared that he hopes to further his passion for floorball abroad one day where he aims to able to play for an overseas league.