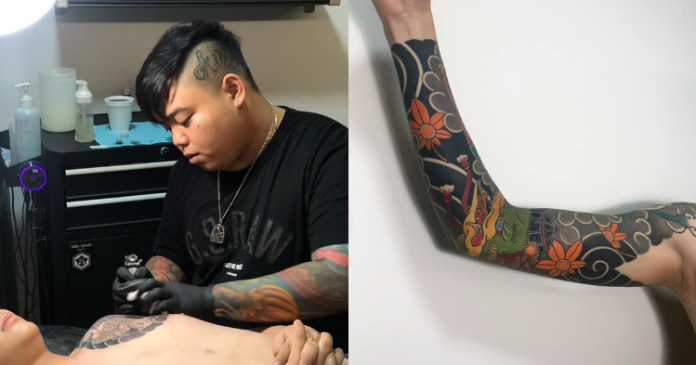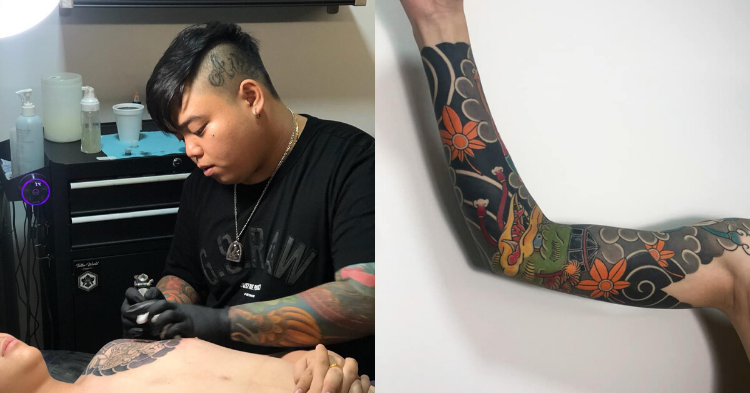 Zack Tan Zhi Kai was 17 when he got his first tattoo and it was a tattoo done in a Japanese style. The tattoo piqued his interest in traditional Japanese tattoos, which led him to pursue the craftmanship of being a tattoo artist 5 years on.
Currently at 23, he has established a name for himself as a tattoo artist and now owns his very own studio, Wabori World Singapore. His studio specializes in Traditional Japanese tattoos, which was what got him into the industry initially.
The Inspiration Behind Wabori World
When asked about the meaning behind Wabori World Singapore, Zack explained that, "Wabori is a Japanese word which means Traditional Japanese Tattoo, and if you change it to English, it will be 'Traditional Japanese Tattoo World Singapore'."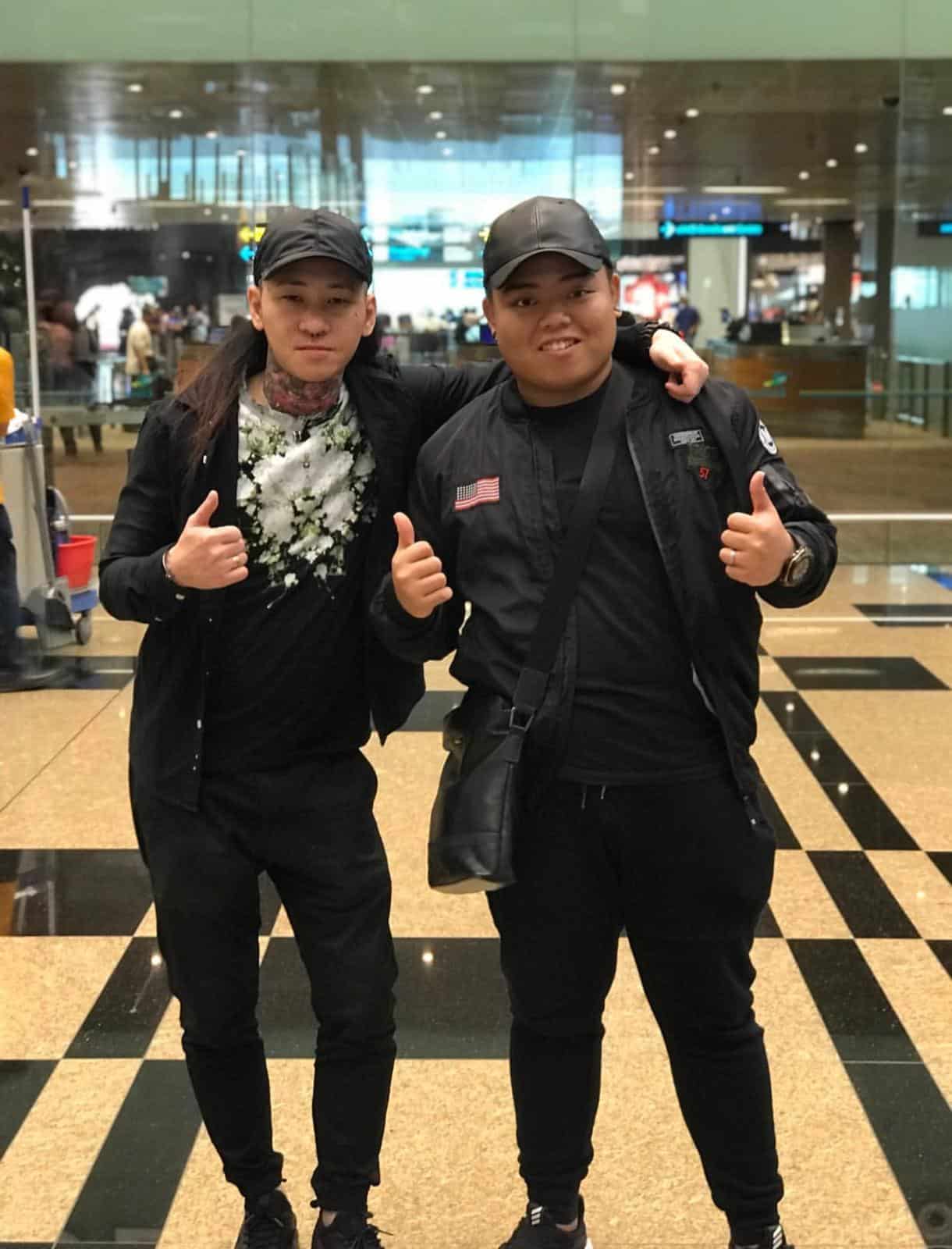 Wabori World also serves as a reminder for Zack to always be grateful towards his mentor, Rain Wu, who has been his mentor since 2017. At 35 years old, Rain Wu is the founder of a renowned local tattoo studio, Tattoo World Sg.
"With the guidance of Rain Wu, my mentor, it ignited my passion to strive harder till I mastered the art of Traditional Japanese tattoo".
When designing his logo, Zack chose to incorporate some parts of Rain Wu's Tattoo World Sg's logo design to signify his identity as a mentee. However, he also ensured that his logo was different from Tattoo World Sg and included other elements into it.
What is Traditional Japanese Tattoo And The Challenges He Faced
Traditional Japanese tattoos gain popularity in the 18th century after the emergence of a woodblock print called, 'Ukiyo-e'. This woodblock print enables tattoos to be pictorial and colorful, unlike other tattoos.
The widespread of this style of tattooing extended beyond 19th century Japan. Several tattoo artists tattooed on sailors from abroad which led to increased awareness and interest globally.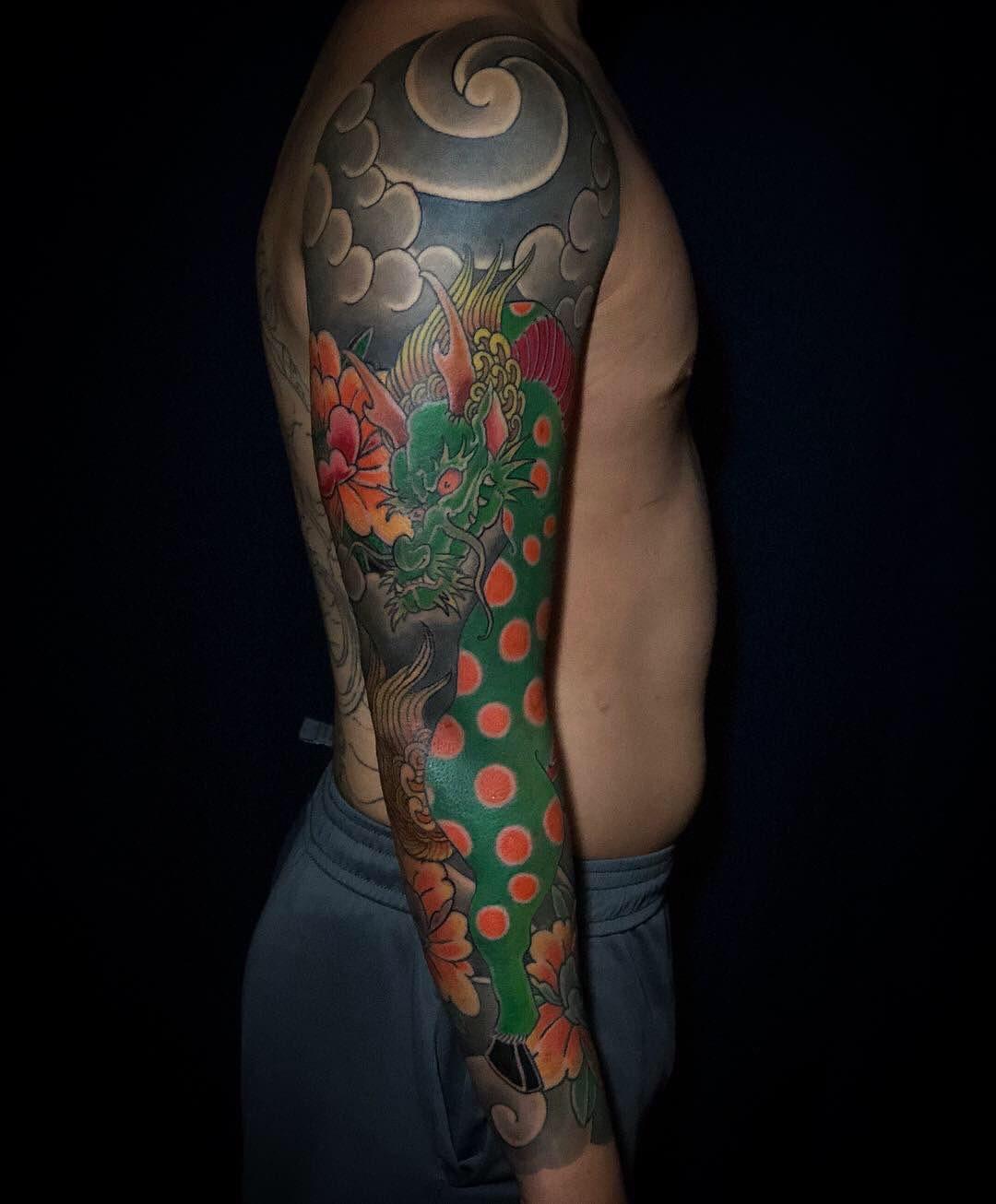 Traditional Japanese tattoos always feature vibrant colours that stay on for longer periods of time as compared to other forms of tattoo like the tribal or watercolour. It usually revolves around motifs that depict the Japanese Culture and its respect towards nature.
With time, traditional Japanese tattoos have evolved and "the newer version of the Japanese tattoo looks more realistic and colorful. While the traditional ones have lesser color tones", he explains.
Drawing posed a challenge for Zack as he finds it to be slightly tedious and mentioned that the stomach was one of the more demanding areas to work on. "I have to draw and draw on the body until I find the right composition and flow for it."
However, it did not deter his love for traditional Japanese tattoos. Zack now conducts up to 3 appointments each day at Wabori World Singapore.
Memorable Moments As An Artist
"The most memorable tattoo piece that I've done would be the Traditional Japanese Kirin Sleeve, as it was done during the early stages of me learning how to tattoo, my mentor, assisted me with the drawing too."
He shared that the tattoo requests he received from his clients had left an impression on him. One of them was a tattoo design of an imaginary creature and another was a sleeve tattoo across the entire arm.
The sleeve tattoo features maple leaves, also known as Momiji in Japanese. He had designed the tattoo to make it seem as if it was floating on water while being carried away by the wind. This was to symbolise the passing of time.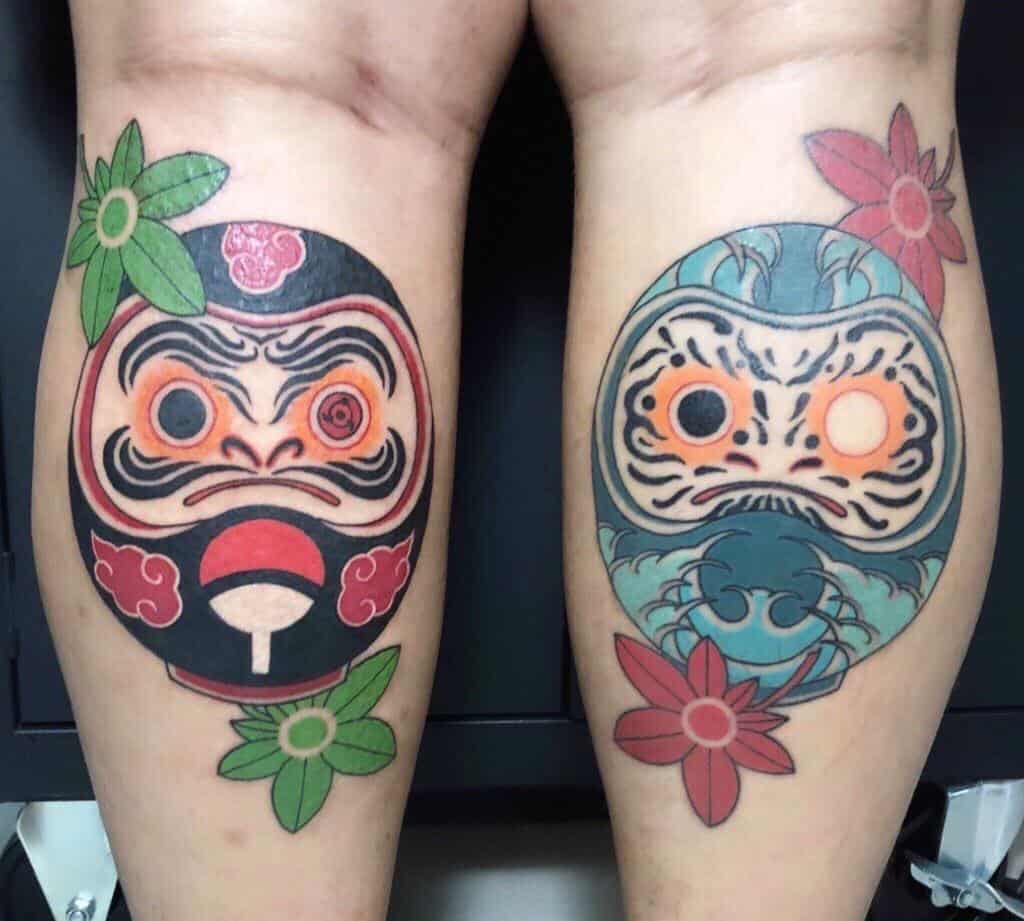 Nature motifs are commonly done in traditional Japanese tattoos. Cherry blossoms also termed as Sakuras are usually part of these traditional Japanese tattoos. Many appreciate Sakuras for its beauty, but some are unaware of what it symbolises.
Blossoming Sakuras are regarded as a symbol of not just beauty, but vitality and renewal as well. In Japan, people celebrate the Cherry Blossom Festival as an appreciation for the Sakuras that arrive in Spring. People are often seen relishing in food, drinks, songs, and companionship while admiring the Sakuras
However, the Sakura season lasts only until early April. One method of celebrating these Sakuras after the season is to get a tattoo. This accounts for the demand of Sakura themed tattoos especially by clients who had opted for traditional Japanese tattoos.
Besides flowers, animals were also observed from the tattoo which Zack had designed. From the bold colour palettes to how the tattoo was drawn, one would easily recognised these elements that are found in traditional Japanese tattoos. It is no wonder that both tattoos have become one of the more special takeaways as his time as an artist.
Designing Of The Tattoos
Most of the designs from Wabori World Singapore are by Zack and he occasionally receives designs produced by clients themselves. While other times, he will work together with them on tattoo ideas.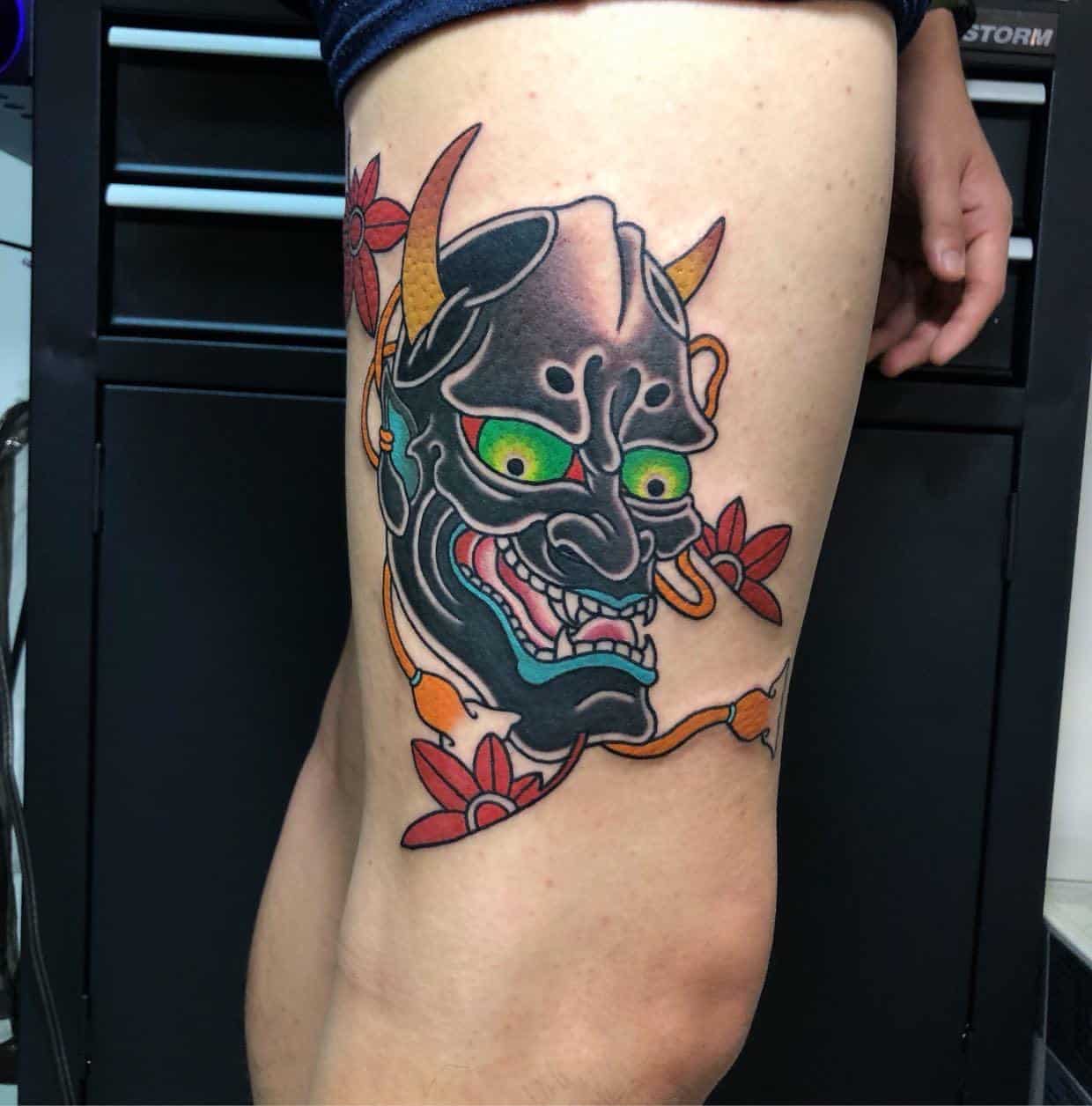 However, he explained that he prefers working with designs that are familiar to him and is less inclined to take tattoo designs that are not his style.
"I would reject anybody that comes to me for Black and Grey realism style because I won't ruin someone's skin for a style that I am not familiar with."
The Experience And Future Plans For Wabori World Singapore
Zack operates Wabori World Singapore himself, unlike the television shows, Ink Master or London Ink where several tattoo artists are observed in tattoo parlours.
Hence, clients can look forward to getting a tattoo at Wabori World Singapore, especially with the one-on-one service with Zack in the comfort of his studio. There is also no need for clients to fret over unwanted attention that could arise if they were to opt for an uncommon design since only Zack will be in the parlour.
With no plans on expanding his business beyond the local market, Zack is open to the idea of having classes in Singapore where he will be teaching others how to master the art of traditional Japanese tattoos.
Zack's passion as a tattoo artist is certainly admirable and apparent through the works that he has uploaded onto social media, for more information click here.