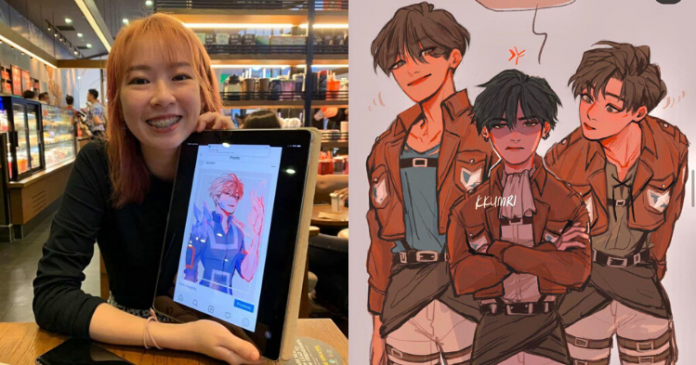 Social media is the digital equivalent of a Swiss army knife, serving a variety of purposes for the young and old alike. From the inane sharing of memes with your friends to networking with fellow professionals, the technology today is very different from when it was first conceived almost two decades ago.
Facebook itself sees 1.2 billion users on its platform on a daily basis and fellow platforms like Twitter and Instagram have daily active users numbering in the millions.
For 22-year-old Thng Huiteng, social media became a space where she could showcase her anime and K-pop inspired fan art after several frustrating experiences requesting for fan artists to create certain pieces.
"I would end up waiting very long, thinking 'Would the artist see me? Would the artist notice my post?' And then it suddenly clicked with me", she said.
Huiteng had already been drawing since she was a child and that eureka moment led to her first post on microblogging site Tumblr five years ago. She was surprised by the positive reception, not expecting anyone to repost or reblog her very first piece of fan art.
New Beginnings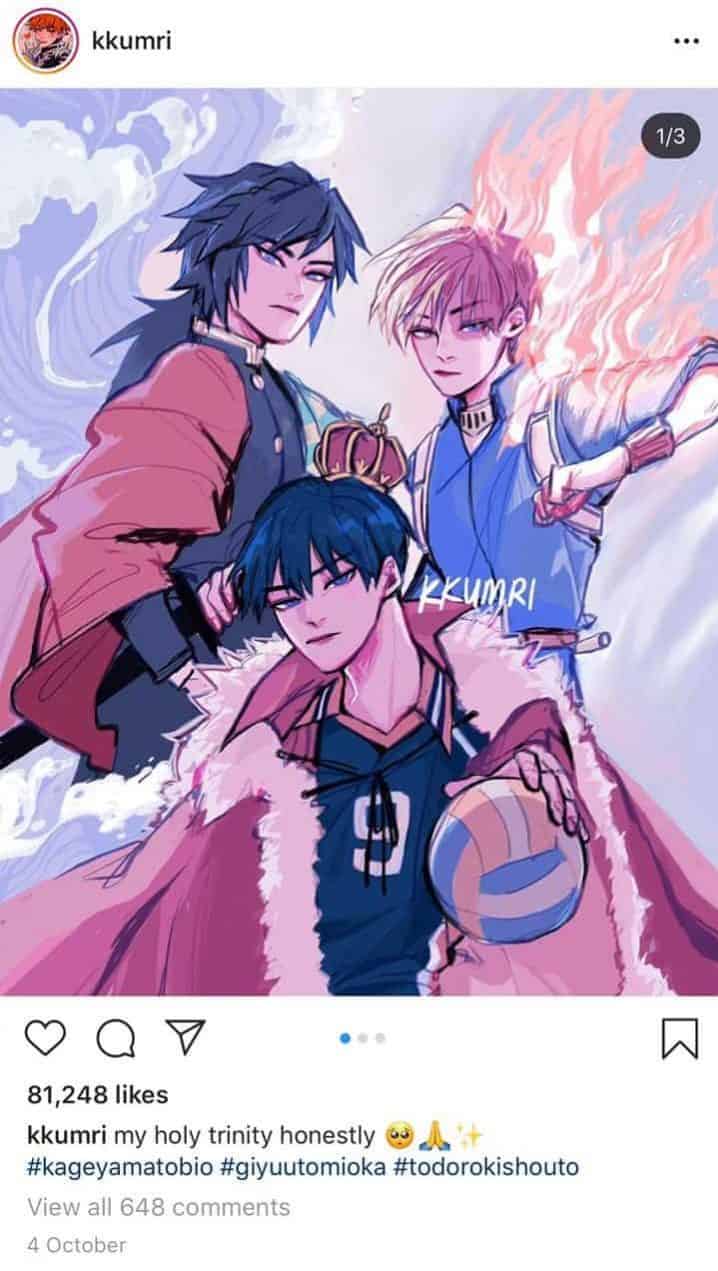 This post led to hundreds more on various platforms and the NTU undergraduate is now a social media juggernaut, amassing more than 200,000 followers on Instagram and close to 80,000 of them on Twitter.
However, this did not happen by sheer luck or through her artwork's quality alone. She stated that she actively uses a platform's tools and features to engage with her audience and gather data.
She realized early on that fan art boasting a compelling story had better traction even if the quality was inferior, as compared to pieces that lacked any background information. This inspired her to craft pieces that combined her love for K-pop and anime placing characters in alternate universes.
These eventually became her calling cards, noting that "Everyone can draw BTS but not everyone can create a whole story about them being mafia members".
Social media allowed her to easily suss out trending anime titles and thereafter create art featuring their characters. Today, these include the boys from Haikyu!!, My Hero Academia and Demon Slayer.
Sharing More About The Growing K-Pop Fanbase At Twitter Singapore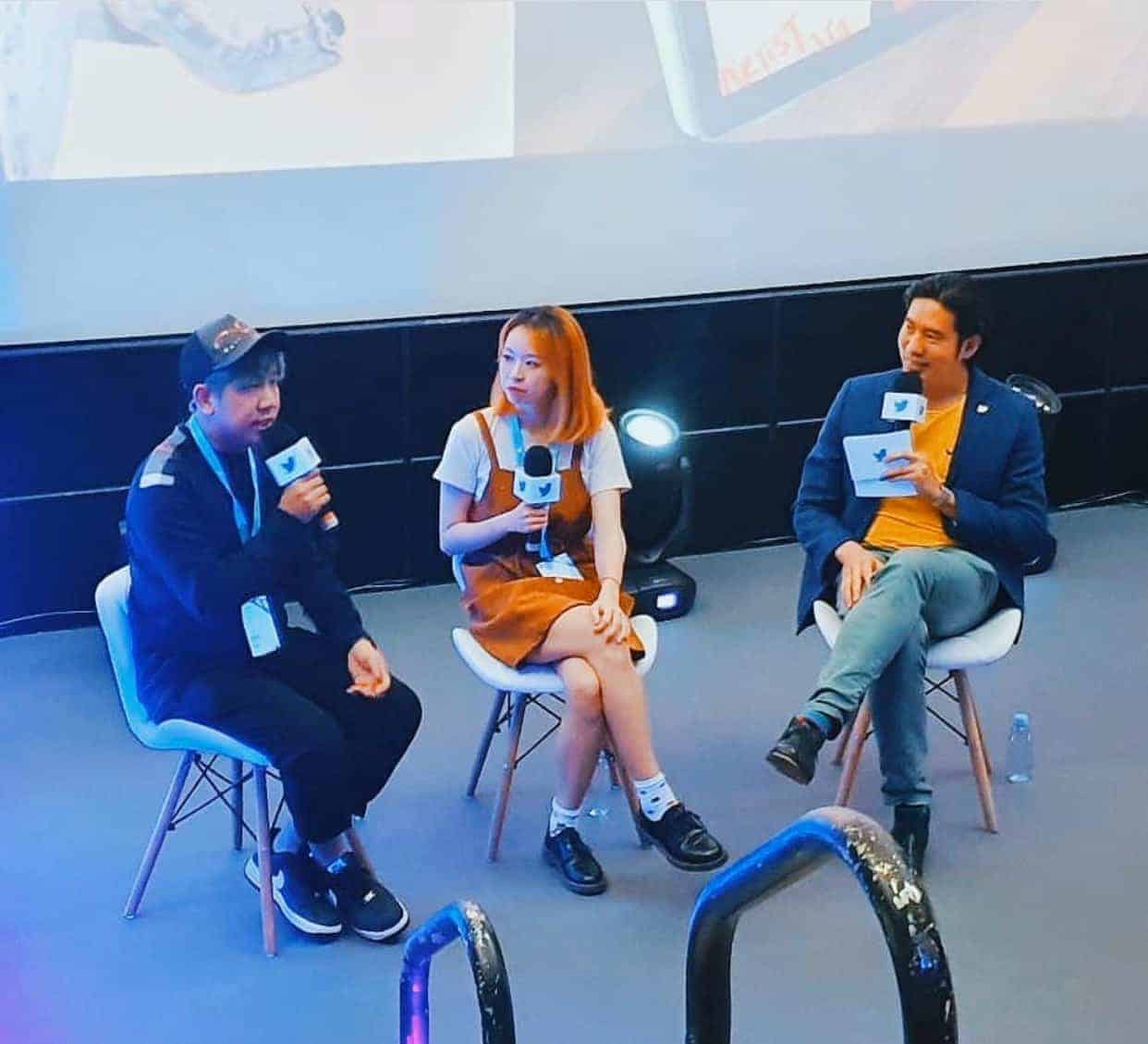 She was invited to speak at the Twitter Singapore company's #Launch2020 event a month ago. Her fellow guest speakers included professional gamer and 2013 Evolution Championship Series winner Ho Kun Xian and radio presenter Gerald Koh; better known by his moniker 'Boy Thunder'.
Along with Gerald, she shed light on the growing K-pop fanbase in Twitter's userbase along with the genre's subculture for the many brands and agencies who were at the company's B2B event.
It Can Get Lonely At The Top
Despite her impressive social media presence and recent accomplishment, Huiteng laments the lack of talent in the Singaporean fan art community to bounce ideas off.
She says that when she discovers someone, they would only be starting out and might not be in it for the long run anyway.
The messages she has received from her fans over the years do little to assuage her doubts, with the majority of them stating that they did not know Singapore had fan artists in the first place. Her hometown fans appear equally clueless, often expressing surprise that Huiteng was based in this little red dot.
Her online experience soon translated to an offline environment, where the bulk of her fellow coursemates for art modules in university revealed that they have never learnt or created art before, aside from the compulsory lessons taken in primary and secondary school.
They explained that they had to focus on succeeding academically instead due to their parents' demands. Huiteng adds that there are few avenues for profitability as an artist, understanding why her friends' parents would prefer them to focus on studies or sports instead.
However, the lack of professional opportunities and a community of like-minded fan artists in Singapore have not dampened Huiteng's passion for fan art.
She will continue to create fan art as a freelancer and hopes to eventually publish her own comic and line of merchandise like her fellow artists based in countries like Brazil and Indonesia.
Huiteng also enjoys the process of illustrating, but she fears that becoming a professional would add unnecessary pressure and cause her to lose interest in this hobby.
Keeping Her Art "Work-Safe" & Advice For Budding Artists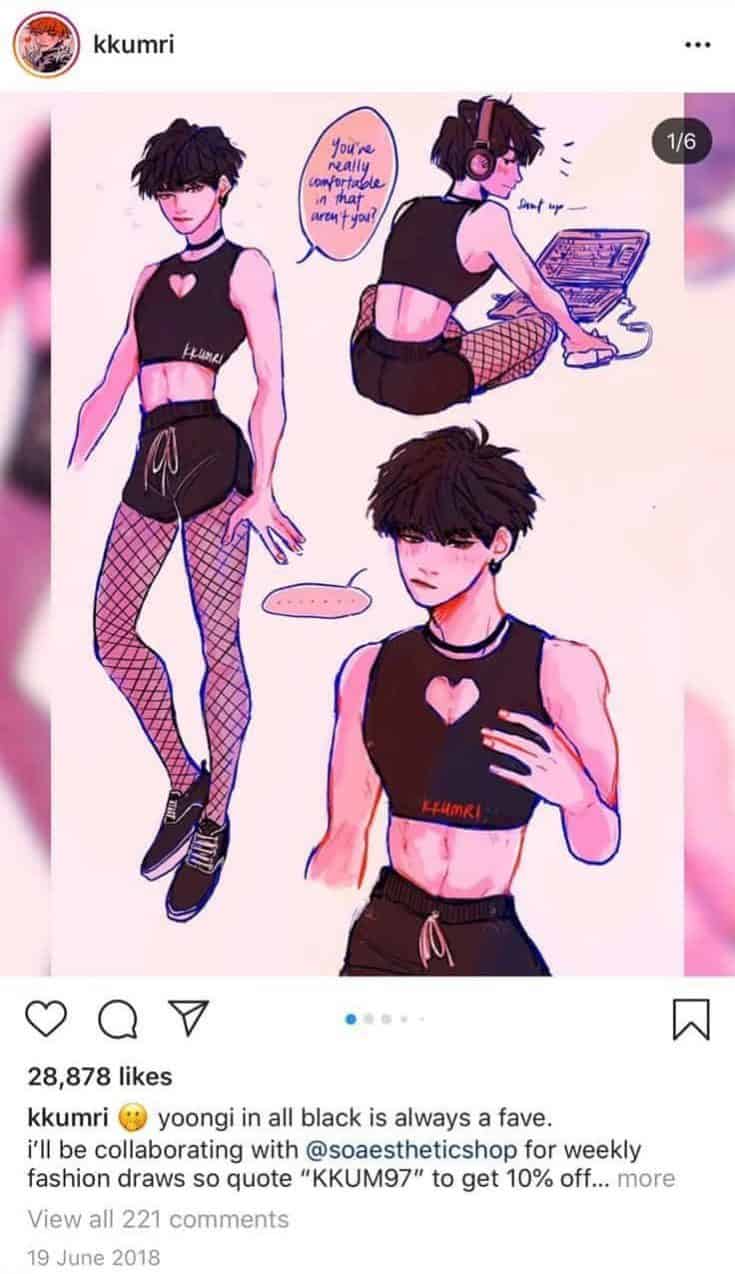 Ever the social media guru, Huiteng also mentioned that she keeps her art family friendly for the most part as her audience comprises mainly of teenagers and young adults.
She fears that posting NSFW (not safe for work) art will cause her to lose traction but notes that these pieces are highly beneficial in honing her craft. "It's very good for anatomy studies! If you don't do that, you don't know how clothes work, you don't know how characters sit or how bodies communicate with each other", she says.
As a tip for budding artists, she adds that they need to get past the embarrassment of creating these pieces if they were to progress.
And for her fans out there?
You might just get lucky if you request for commissioned illustrations that are racy but don't expect Huiteng to post anything of the sort in the near future.