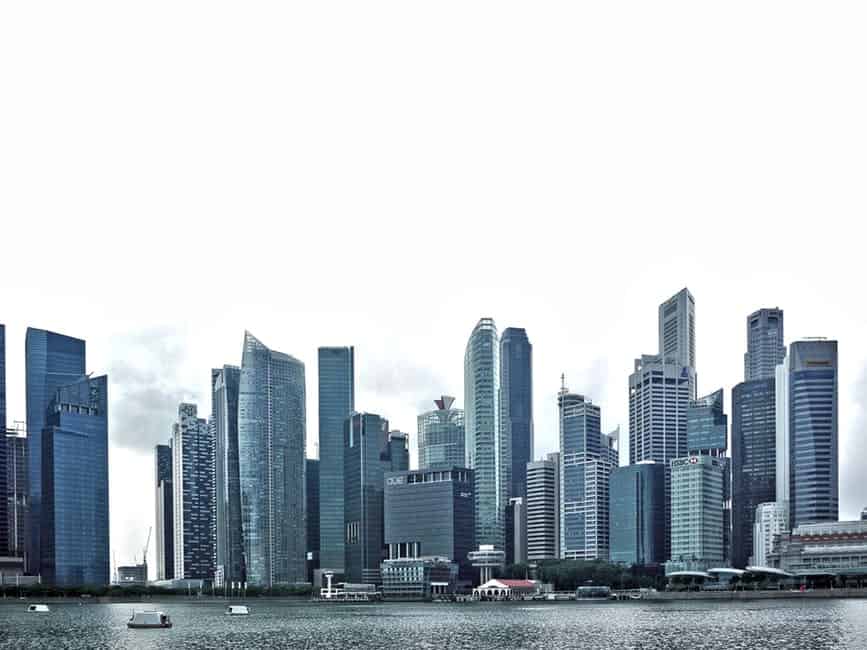 Now you can tell your friends Breadtalk was not the only one that made it overseas
We've all heard of the few famous success stories of Singaporean businesses making waves in the international market—Breadtalk, Charles and Keith etc. Recently, more Singaporean firms have taken the plunge to expand their overseas reach. Your well-known commercial lifestyle brands — notably Scoot, has increased their direct destinations, and our favourite Bee Cheng Hiang, which opened its first overseas retail outlet in bustling Ginza, Tokyo.
#Sggoesglobal, here are 3 other companies, listed by IE, that are planning to venture further abroad into new markets with their successful enterprises. (And they're pretty cool.)

ViSenze- "Shazam of e-commerce"
Mr Oliver Tan, founder of ViSenze, noticed a missing market for image searches. Text searches through keywords have already been established extensively, but what about image searches?

Source
That's what Mr Oliver Tan aimed to solve—the problem of image-searching on the internet. Known as Automatic Object Recognition Feature, ViSenze has revolutionised the online shopping experience since 2012 and is used by many successful e-commerce sites like Zalora and Rakuten Taiwan etc. Mr Tan has acknowledged the importance of venturing abroad to garner better answers and technology to develop their solutions for e-commerce. Therefore, they plan to enter UK and US markets soon. Who knows, this could be the rise of the new Google Image Search Engine giant.
Expanding the horizon

—

Banyan Tree Holdings taps into the Caribbean
When talking about luxurious international accommodations, Banyan Tree Resort is of no stranger to us. While the resort chain has a strong regional presence, it's recently made a leap to secluded Cuba, the exotic and stunning Caribbean nation.
Banyan Tree will be the first Asian business to enter the market that is mostly closed off to the outside world. Banyan Tree has a resounding presence around the world mostly in Asia and in Morocco, Seychelles and Mexico. Their first overseas venture was in 1994 into Thailand. In a matter of 12 years, Banyan Tree has established themselves firmly in the international markets with more than 40 hotels and resorts worldwide.
This will be an inaugural establishment under the brand new Dhawa brand in Cuba. Banyan Tree will work hand-in-hand with Cuban state-owned Gaviota Tourism Group to secure a 10-year management contract for four properties in Cuba. Mr Ho, business executive chairman of Banyan Trees expects more companies to tap into Caribbeans' markets soon.
Their Angsana-branded resort aims to open their first resort in 2018 with 2 other Angsana-branded and Banyan-branded resorts in Varadero.

Q&M dental
If this looks familiar but you can't seem to pinpoint what this is, a quick look at their banner might jog your memory.
Your local neighbourhood go-to dental clinic service has ventured into China. Q & M started as a small clinic in Bukit Batok in 1996 by Dr Ng Chin Siau and now operates 47 other clinics islandwide.
Singapore's healthcare sector is famous for its premium services and advanced technology that made medical tourism a thriving domestic sector. With just the right appetite for expansion, Dr Ng capitalised on Singapore's medical reputation and started to plan for their entry into China's markets.
According to IE, Dr Ng had reflected the difficulty in gaining access into China's market given its fragmented markets and the different business tactics in China.
Nonetheless, Q&M now has 7 clinics in China and joint ventures with Dan De Dental and Ayashi in Nanjing and Beijing respectively. Q&M is investing in 2 other laboratories—He Cheng Yiwu and Shenzhen New Perfect which is expected to total up to S$25 million.