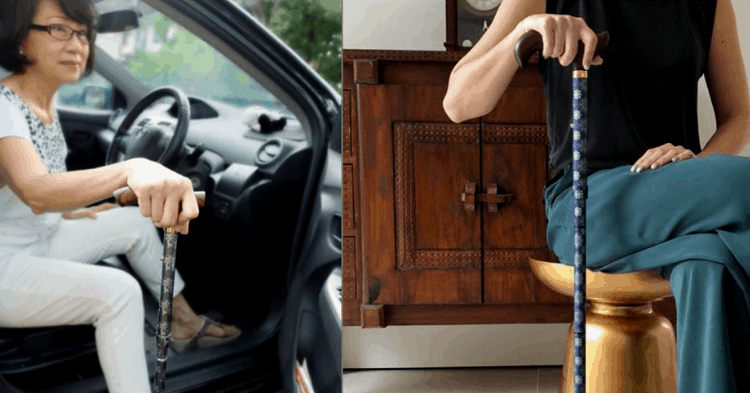 In the midst of the boisterous crowd and colourful arrays of booths selling all sorts of handmade ware at the year-end Public Garden Flea, something unusual caught my eye. I jostled my way over to this nondescript booth and was startled by the most beautifully-designed walking canes!
Modern, sleek and in a variety of the prettiest designs – these trendy canes are all made to be foldable for convenience. I excitedly made contact with the founder and brainchild, 32-year-old Ms Eugenia Yeo, to find out more.
Boring Walking Canes No More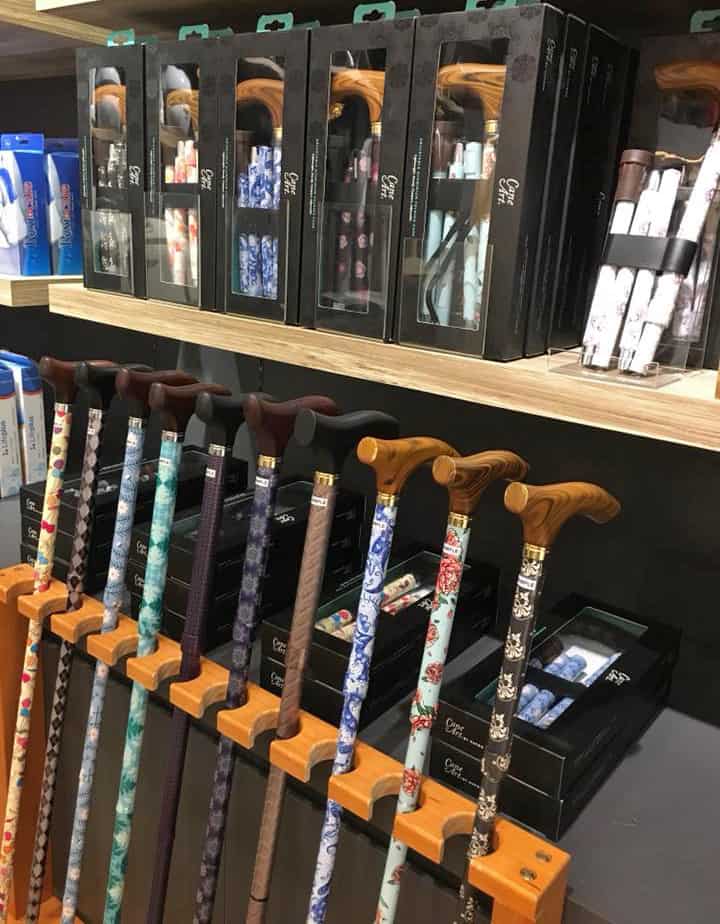 Back then, Eugenia wanted to get a useful present for her grandparents but could not find a nice walking cane. The market is inundated with plain designs.
Hence, she decided to start Cane Art, a local brand belonging to Haf Box, in 2013 together with her mother because they felt there was a gap in the senior wellness industry – a good-looking walking cane.
Like a breath of fresh air, Cane Art offers products with an emphasis on quality, function and design.
Made from lightweight aluminum, these collapsible and adjustable walking canes' appeal lies in its convenience – being handy and portable. When not in use, the canes can be detached and folded into four parts so that you can easily store it in your bag, just like a foldable umbrella.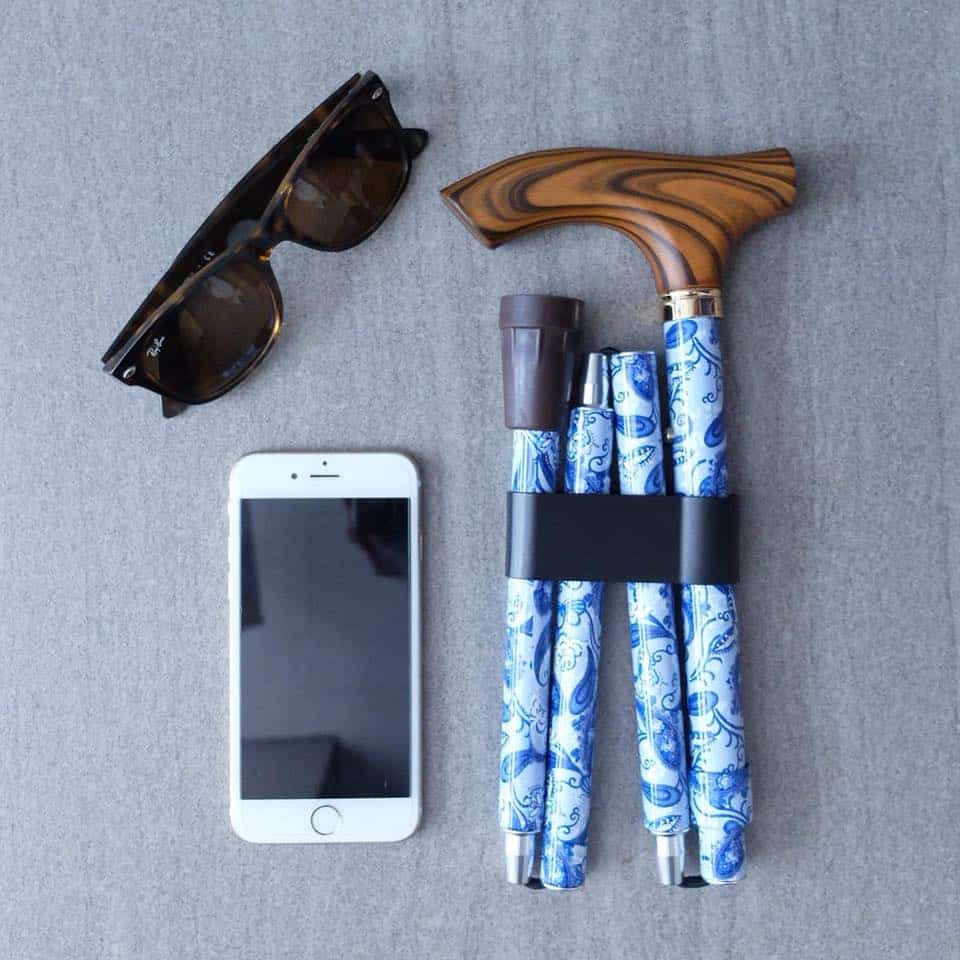 Although lightweight, these canes are sturdy and can support up to 110kg.
Gone are the days where people accept dull-looking and uncharacteristic canes as their daily mobility accessory. Even my 99-year-old grandmother uses a bright pink cane!
Modern users are definitely more discerning now.
They range from the seniors who appreciate aesthetics to the younger people with mobility problems, and even the pregnant or temporarily injured. Through Cane Art, Eugenia seeks to bring a variety of stylish options to modern walking cane users.
True to their business motto, I have never seen a trendier walking cane as their collection. From chic geometric shapes to vibrant floral patterns and even exquisite Peranakan motifs, it is almost impossible to choose a favourite.
The stunning designs of their walking canes are all lovingly designed by their in-house designer together with input and art direction from Eugenia.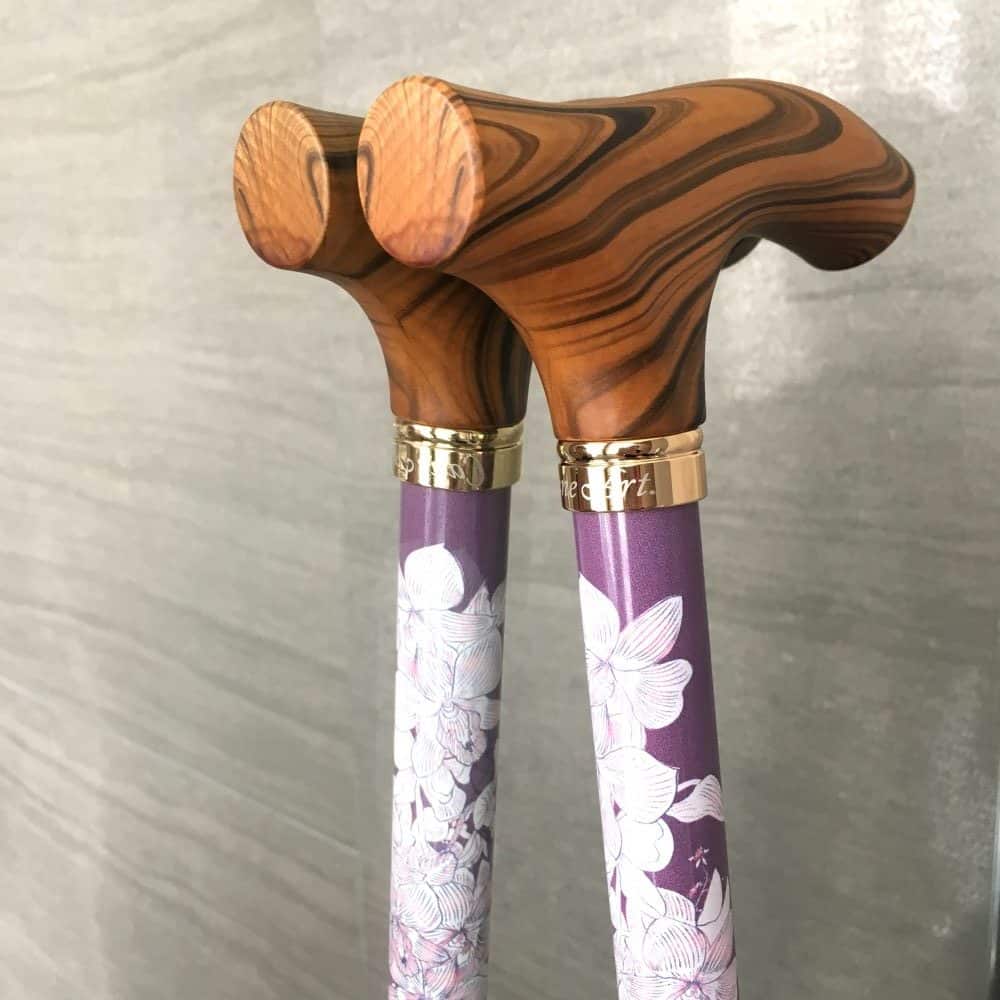 Eugenia tells me: "Our best seller is the Orchid Luxe Cane. It was a collaboration with a local designer, Ming from Playgrd. It is truly an art piece as the cane has got our National Flower sprawled across the walking stick in a trickling manner."
Their products are stocked at locations frequented by tourists such as Tangs Plaza Orchard, Naiise outlets and the Sentosa Cable Car Station. "Both local people and tourists always get excited when they see it!"
Promoting Active And Graceful Aging
Today, Cane Art has grown visibly and their products are being sold in 10 retail outlets island wide and also available on several online platforms such as Naiise and RedMart. They are also sold via their main website.
Having addressed an unmet need in the existing market, the success of this brand can be expected.
Eugenia says: "The main demographics of our customers are the elderly but the main purchasers are their children or grandchildren who have either seen us at roadshows or through recommendations from existing users".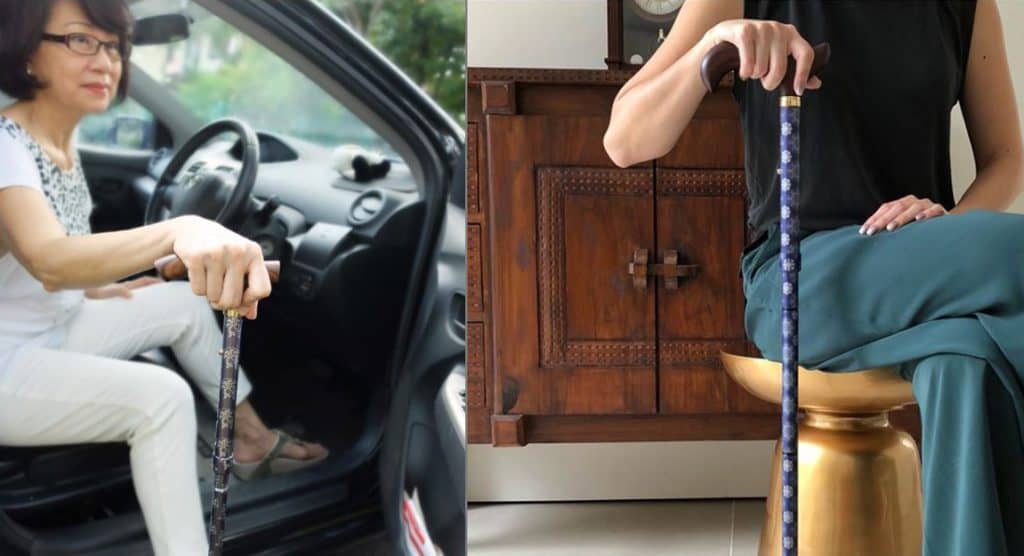 It has been 5 years since she started this business, and it has not come without its challenges. One of the main difficulties that they faced initially was finding the correct suppliers and manufactures to work with.
"We knew we wanted quality products with good designs, and there wasn't anything available. So, the sourcing portion took a long time to curate," she explains.
"I have learnt that you have to be bold when it comes to encouraging seniors to use a walking stick. Due to the social stigma that many of them still face, most will choose to shun away from using one."
"We have to present to them the information that such prevention methods, as in using a mobility aid, is a far safer way to lead an independent life than not using one and falling down!"
Having sold countless canes, there are many memorable and interesting customer encounters. One stood out as being particular heartwarming.
"We had a young lady in her early 30s who bought a cane for herself as she was recovering from a sprained ankle. She was so delighted to have found a nice one as she was a working professional. A year later, we crossed paths again at another pop-up bazaar and her injury had healed. She came to thank us for helping her through the difficult recovery period, which turned out to be longer than she expected."
"Until now, she still keeps the cane and her Mom uses it for holiday trips to walk better and further. Such stories delight us always!"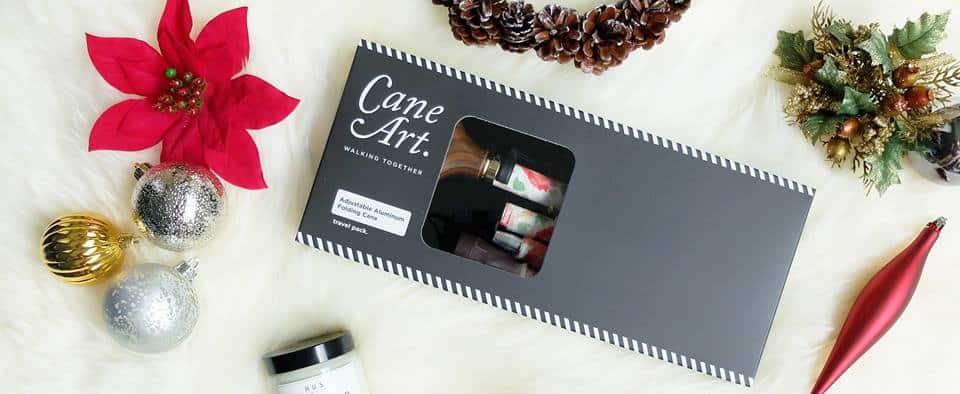 The noble goals of Cane Art to dispel the negativity of growing old and to promote active aging have piqued the interest from various organisations and created many opportunities for Eugenia. Always actively involved in pop-up bazaars and roadshows, there is never a rest day for this passionate business woman.
As we end, Eugenia also informed me that there will be a new range being launched around June this year. To find out more, click here.