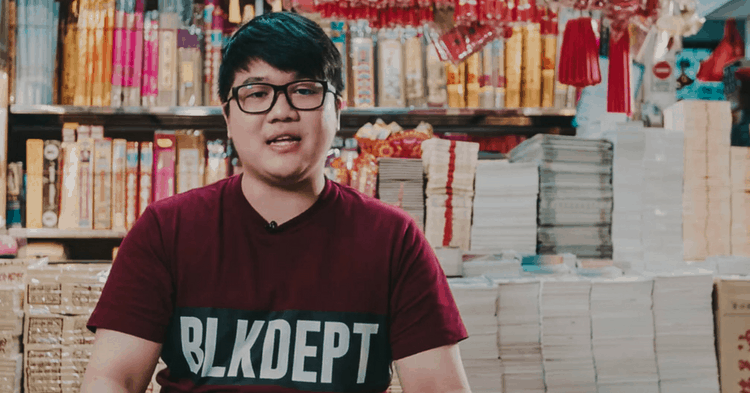 At the age of 30, Alex is the boss of a very unlikely business – kim zua, also known as joss paper.
Nestled under a HDB block in the Tiong Bahru estate, Ban Kah Hiang Trading is a family business that has now been handed over to its third generation.
Alex admits that such a business is something that many of those from the younger generation would not want to take on. He says the business is "very traditional", adding that "people have [a] modern mindset" these days.
This increasing secularism can be traced back to his father's era, where a number of companies shut its doors due to the lack of a successor. This makes the Ban Kah Hiang brand, which has been around for approximately 50 years, even more impressive than its newer competitors.
Having witnessed this business handed down generations from his grandfather to his father, he decided to become the next successor.
Even so, it was not an easy choice for Alex.
A Different Path
He recalls his childhood days where he would spend a significant amount of time at the store, helping his family out during the weekends.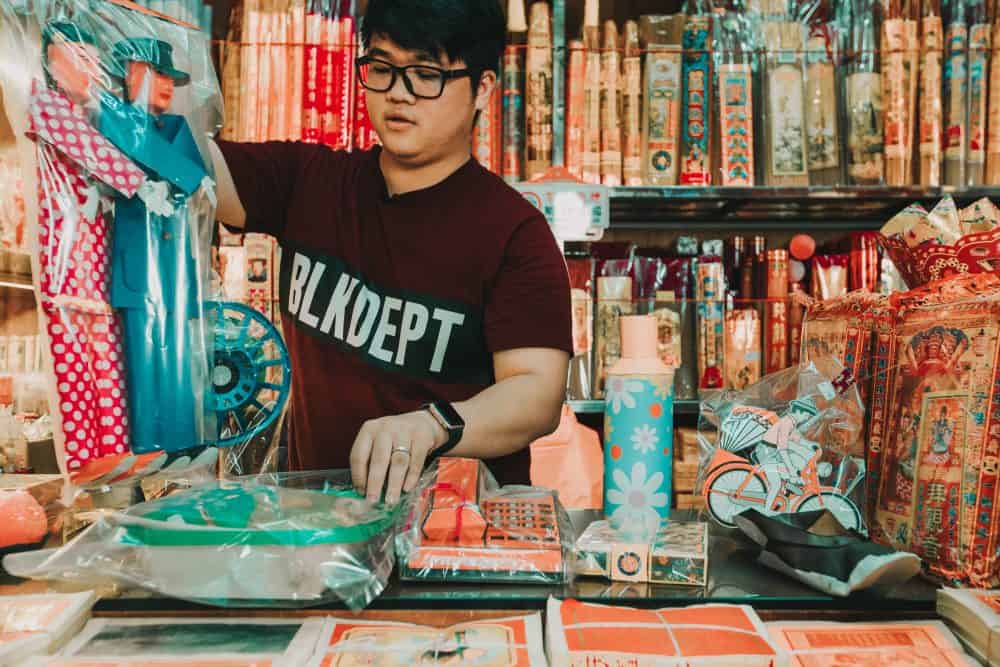 "I actually had very little interest in this business, even though I picked up knowledge [about the trade] throughout the years."
After graduating with an Honors degree in business management, Alex worked in the CPF Board for 4 years assessing medical claims. He then moved over to Prudential for another 2 years while having a similar job scope.
"So all in all, I've been looking at medical reports for 6 years."
Wanting to venture into something new, the opportunity presented itself when Alex's father mentioned that he wanted to impart his skills to Alex. "My dad said that his health is not very good, and wants me to learn when he's still around," he explains.
Taking into consideration that the business has been passed down generations, Alex took up the challenge of being at the helm.
Unexpected Obstacles
Shifting from a corporate job to being the boss of his own business, however, was tougher than he had imagined.
There are no regular lunch breaks, and Alex admits that for the first 3 months he felt lonely – meeting other working friends for lunch was difficult and his only colleagues are his parents.
Yet, it comes with its own set of perks as well.
"I have more time for my family – I don't need to apply for leave and I can go for my children's medical appointments with them. It's more flexible."
In fact, Alex prefers running his own business, adding: "You'll get a sense of satisfaction as well when you see you hard work pay off."
Lunar Seventh Month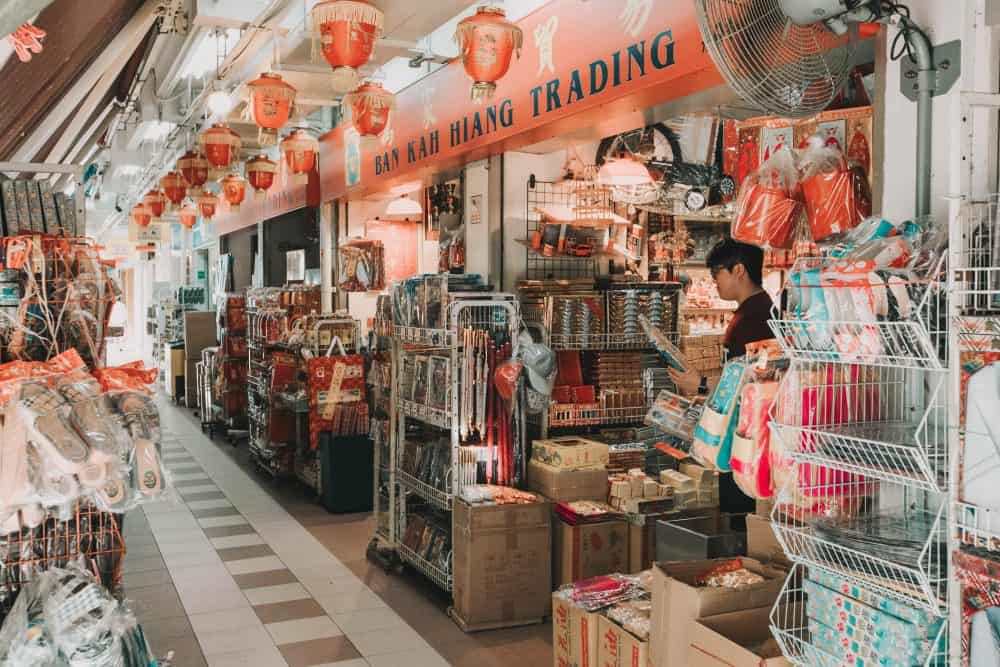 Alex then begins to delve into the details of the 7th month of the Chinese lunar calendar.
It starts on the 30th day of the 6th lunar month(六月三十) at 11pm, as that is considered the next lunar day. The Chinese "hour"(时辰), each lasts for 2 regular hours – making 11pm on the 30th day of the 6th lunar month the start of the 7th lunar month.
This is also when the gates of hell are opened, and believers carry out prayers.
"You'll see the joss sticks along the road, and candles to offer to the wandering and hungry ghosts that just came out."
For the rest of the lunar month, companies and temples choose an auspicious date to hold their own prayers. Common days are the third or seventh day, and the scale of these prayer sessions can be relatively large.
Ban Kah Hiang Trading supplies the goods for these sessions, which often amounts to a few thousand dollars. To my surprise, their clientele includes the likes of MBS, Mandarin Oriental, and Jumbo Group of restaurants.
Hungry Ghost Festival
The actual Hungry Ghost Festival (中元节) falls on the 15th of the 7th lunar month, where believers then conduct prayers for their ancestors.
"When the hell gates open, their ancestors also come out," Alex explains.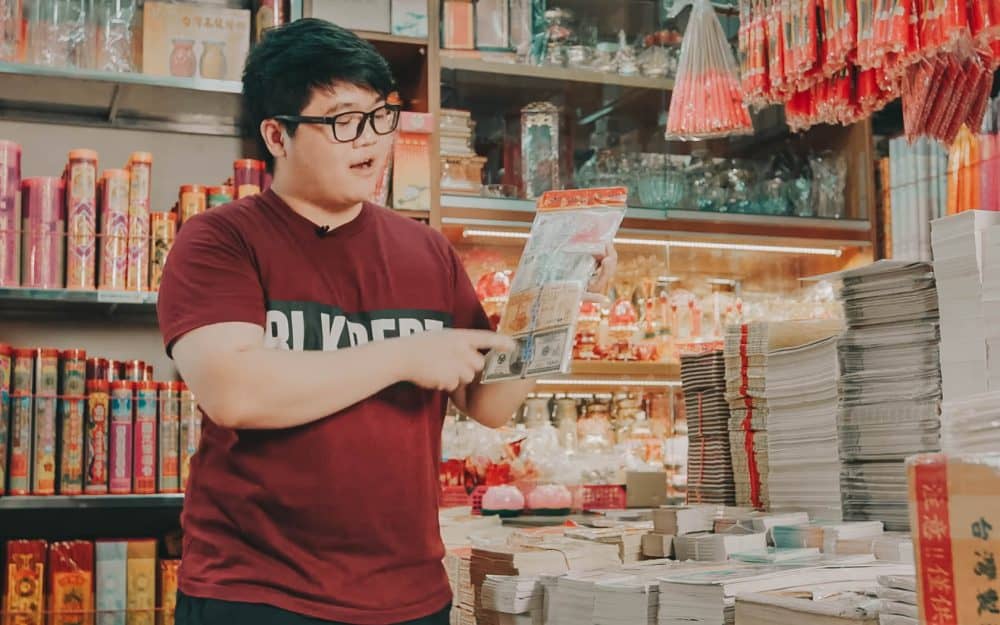 For their own ancestors, believers often burn a better quality of joss paper and other luxurious items such as the latest iPhones, sashimi and wines. This means that Alex's schedule becomes less hectic afterwards, supplying goods to companies that choose to do their prayers on other days.
His rest time, however, is short-lived. On the 30th of the 7th lunar month – the last day – believers will burn joss papers again before the gates of hell close.
Often, customers who visit the shop are unsure of the type of joss papers to purchase. Thanks to pre-packed sets, customers can now purchase a set based on their budget.
Keeping Up With The Times
Even so, Alex reveals that the joss papers and other paper effigies sold has changed with the times – a reflection of how our society has developed as well.
This may come as a surprise to some – like it did for me – that the price of a stack of joss papers are relatively affordable, ranging from $2 to approximately $10.
For other products such as wines and iPhones, they range from $2 to $6. In fact, a paper iPhone only costs $2.50.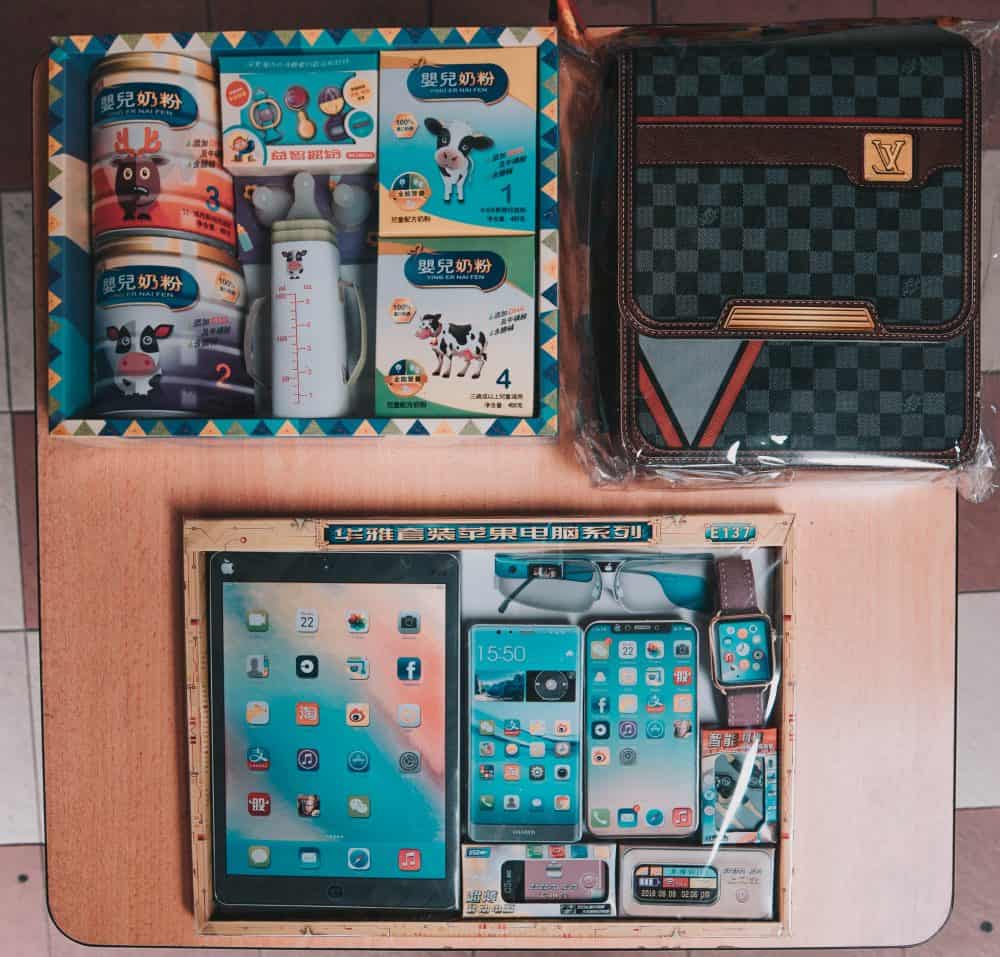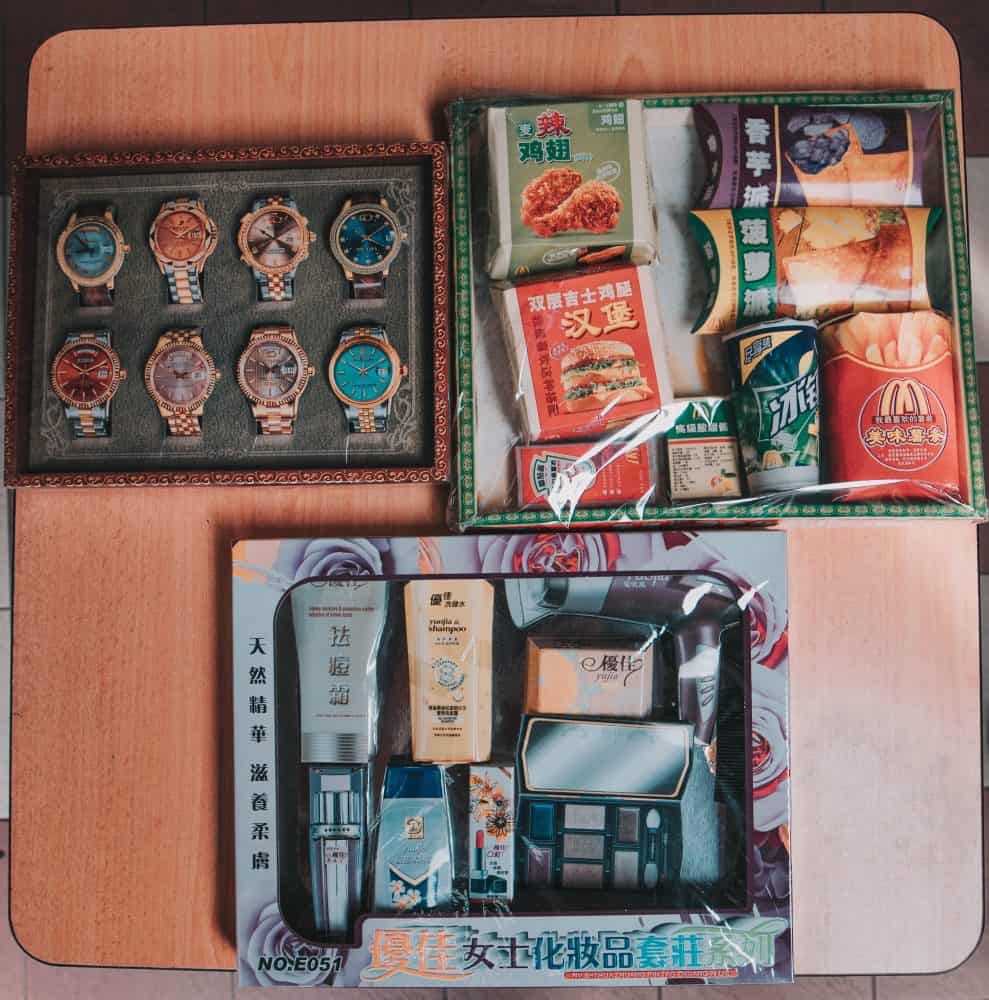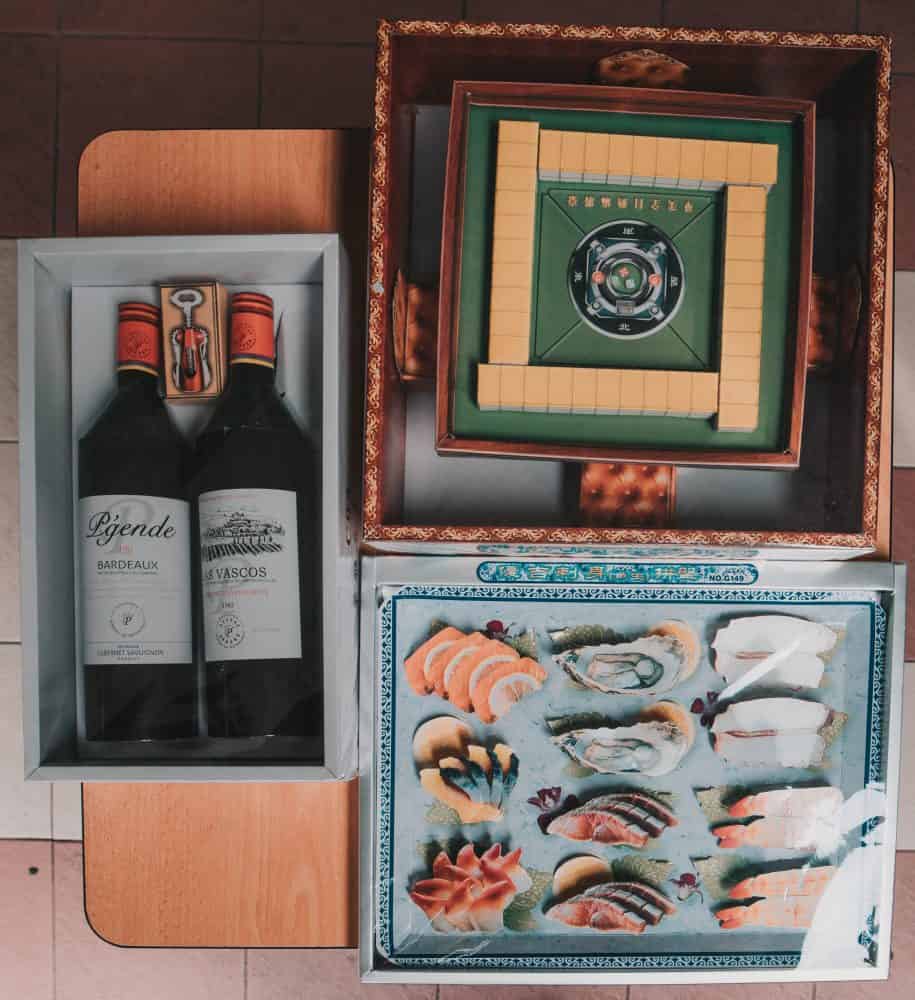 Larger items such as houses or bungalow, are estimated to be around $20 to $30.
"Some of the bungalows are very detailed – you can even see furniture inside!"
To find out more about the store, click here.