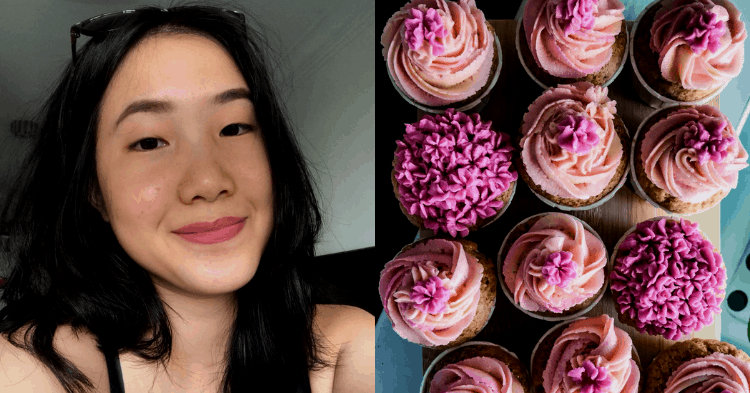 Whenever the phrase "vegan food" is mentioned, Singaporeans tend to think that they're made entirely out of vegetables and are incredibly tasteless – which is entirely wrong. Veganism is more than just a diet, and vegan food can certainly taste scrumptious – sometimes even more so than the original.
That sentiment is exactly what 17-year-old Raeann Teo set out to change – a one-woman baker with nothing but self-taught baking knowledge and a passion for the vegan community.
The Change Of A Diet
Most people seem to think that becoming or being vegan is just the trend – but really, it's more than just that for so many people. For Raeann, it's what helped her start a healthy relationship with food and her body.
"I suffered from an eating disorder," she recounts. "I was sick of having a bad relationship with food, and I've always watched a lot of videos with people recovering through a vegan diet and I wanted to try it out."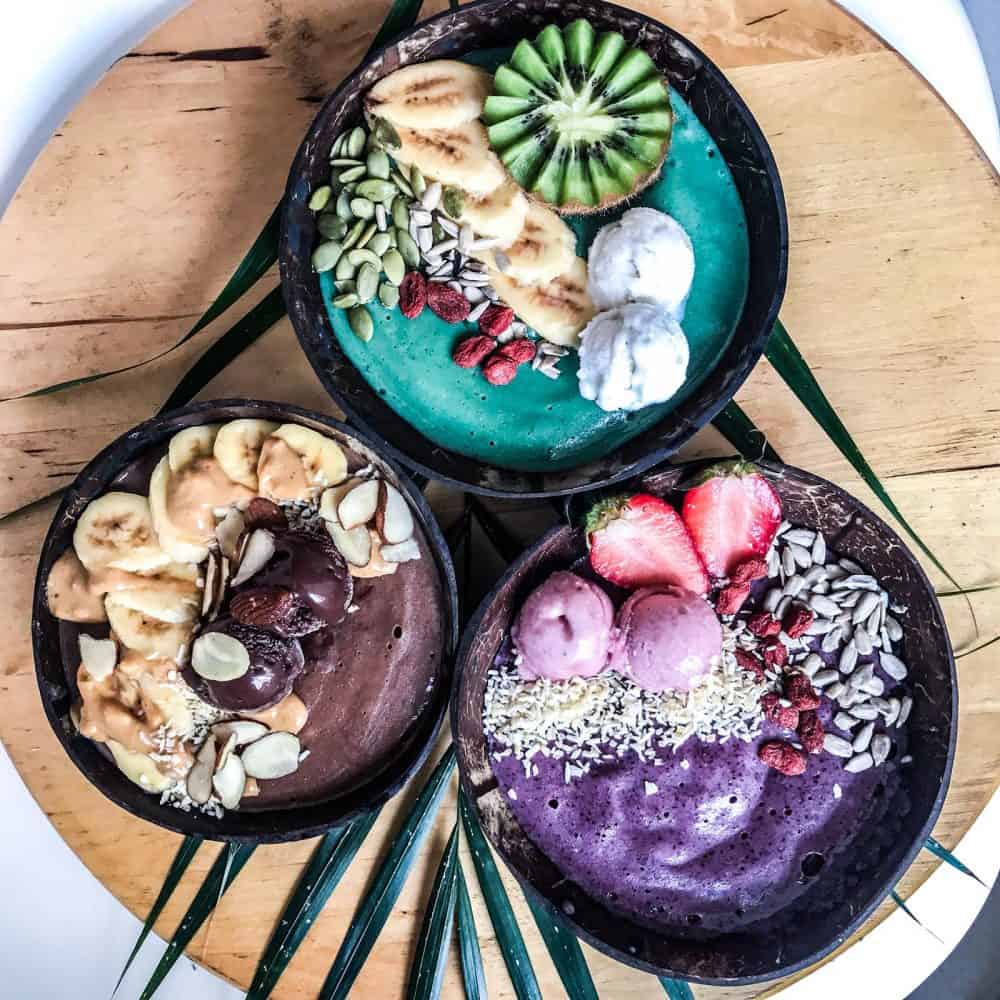 Indeed she did, and it helped her with her journey of healing. Of course, it wasn't all rainbows and unicorns with her transition to a vegan diet.
"My body didn't take it very well towards the second year," she told me. "Eventually I managed to get to a point where I was used to it – but some days are still hard to deal with."
The Struggle To Find Vegan Food
I asked her what motivated her to start her own vegan baked goods business, and her response was very simple: that it was incredibly hard to find vegan food in Singapore. Moreover, most vegan cafes were in the East and in central areas. For someone living in the North to go all the way there – well, it wasn't easy.
And so, Raeann took matters into her own hands and decided to help make vegan food more accessible while also allowing her a place to share her passion with more people.
However, the accessibility of vegan food is not the only barrier she would face.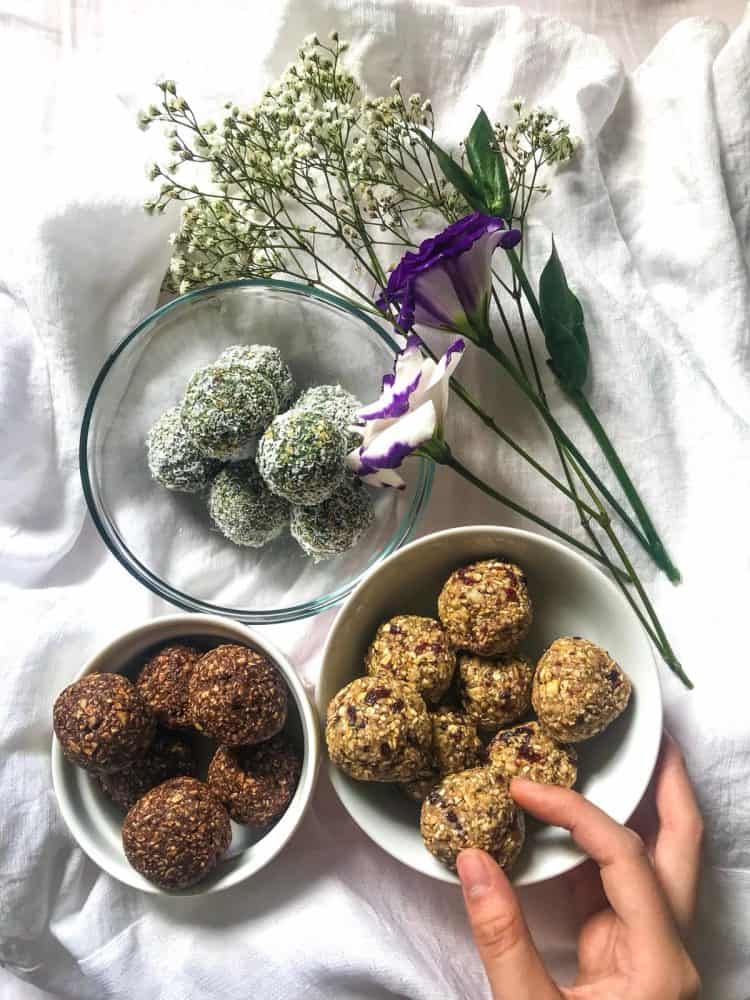 Knowing that Singapore isn't exactly the most vegan-friendly country, I asked her if she thought it's possible for the perception of veganism here to change.
"Yes," she readily answers.
"People are slowly becoming more aware when it comes to things regarding our environment and the world we live in. Although it may take some time, I'm confident that people will become more conscious of what they eat."
She states that people need to understand that veganism isn't just about vegetables or plant-based food. It's about the constant creation of something new and healthy as well. With her own vegan food, she's hoping that she'll help more people to understand that.
The Inspiration Behind The Food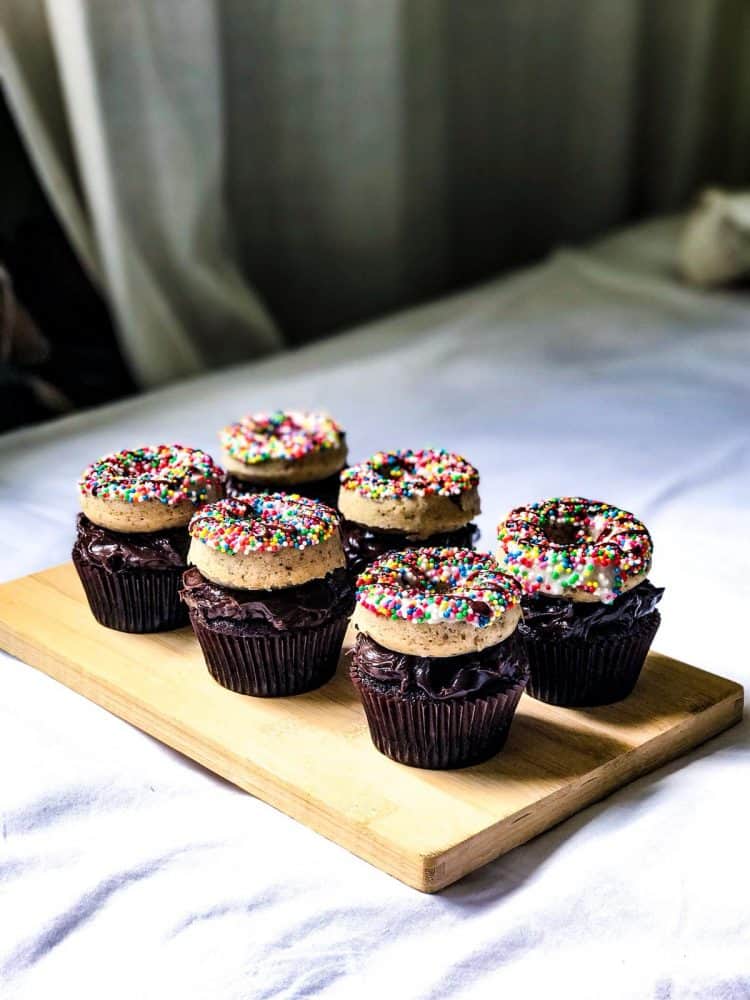 For most creators, inspiration comes in every form. The similar can be said for Raeann – only there's much more trial and error involved in her process.
Other than places on the internet (such as Pinterest), Raeann also takes inspiration from normal desserts that she sees in real life but cannot eat because they aren't vegan-friendly.
In order to have it become so, she tries to recreate the dessert as best as she can with vegan ingredients while ensuring it stays as true to the original taste.
One of my favourite bakes is her vegan Cinnamon Rolls – warm, cinnamon-filled bread smothered with delectable, gooey icing.
Yet another is her vegan Unicorn Cake: a buttercream cake with vanilla sponge and chocolate and peanut butter frosting.
Decorated delicately and beautifully with baby's breath and a unicorn horn, this cake is unlike anything I've ever seen – even better than ones in actual bakery outlets.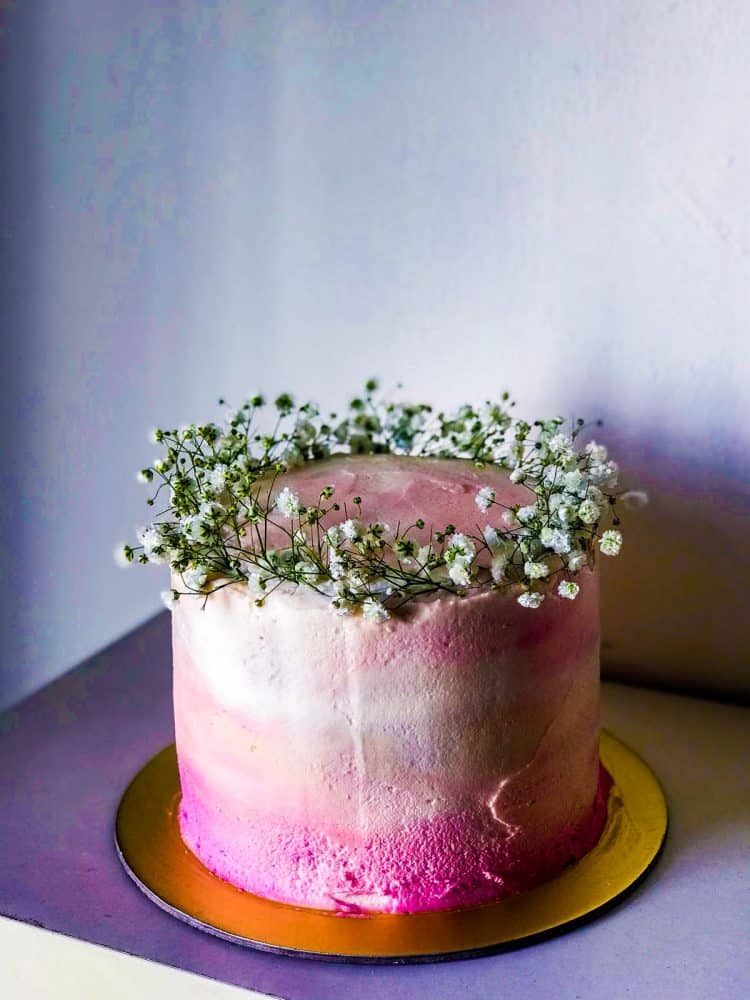 It's easy to see that Raeann is passionate about her business, and it shows in all the food she bakes and creates.
It's Not That Simple, However
With her passion and determination comes challenges – and for someone as young as Raeann, her age is one of those.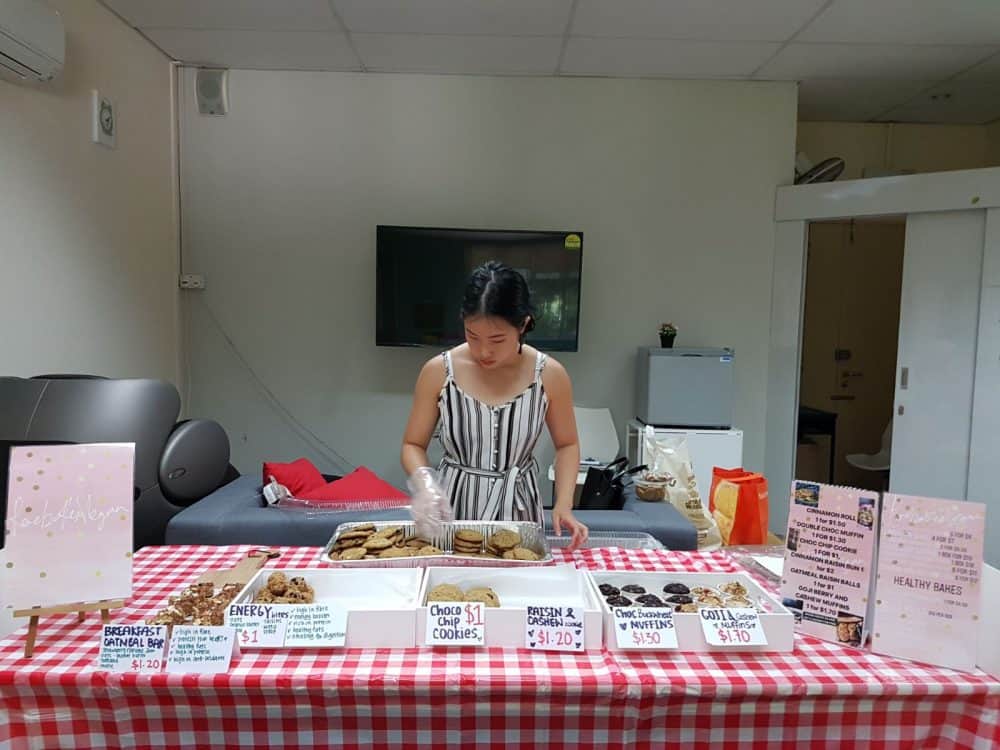 "Yeah, a lot of people doubt my age and thus my honesty," she admits.
"They think that because I'm so young, I'm not so reliable. It's honestly something that holds most people back from working with me."
However, she follows that up with the same ready determination, stating that age shouldn't be a definition of everything as long as you are confident of what you are doing.
She also revealed that as a small business, it can be difficult to reach out to customers. Photos on Instagram are different compared to the real-life version, after all, and trust is hard to gain. Not having an actual physical store can also be a struggle.
Though young, Raeann is extremely mature in the way she handles her business. Her personal belief is that you need to take the first step to try, or the answer will always be "No."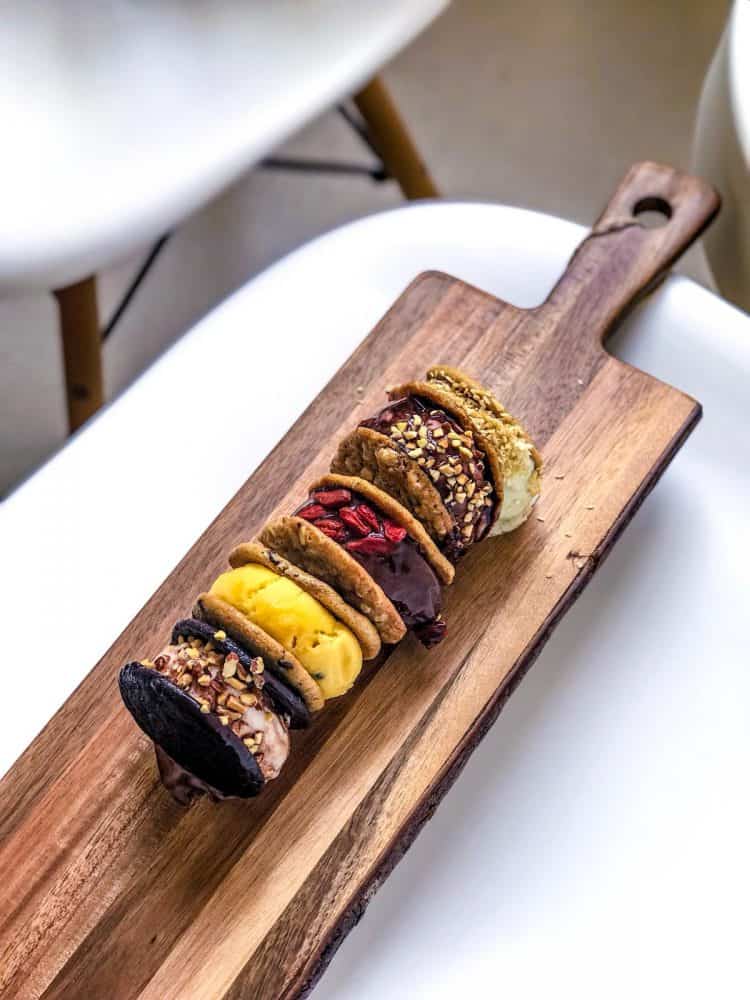 While she is still slightly hesitant in some aspects because of confidence and insecurities, she is determined to readily take them on – evident in her choice to continually create and in her efforts to expand her business on her own terms.
When I asked her what her advice would be for anyone else – not just a teenager – thinking of starting their own business, she tells me this: Follow what your heart tells you to do. Don't just live and work continuously, enjoy more of whatever you are doing, and if you have something in mind, don't ever give up.
People will always talk and cause you to feel unconfident, but constantly work on yourself to get better. Learn how to surround yourself with encouraging people, and allow yourself to be honest with you.
A Belief For A More Vegan-Friendly Singapore
Raeann's business is more than just the creation of vegan baked goods, it's also a step towards a more vegan-friendly Singapore, the understanding of our bodies, and our own relationship with food.
After all, veganism isn't all just about where your food comes from, it's also about learning what's best for you – body, soul and mind. It's ensuring that you are treating yourself the way that you deserve, and that's exactly what Raeann Teo hopes to bring to the table with her food.
To find out more, click here.