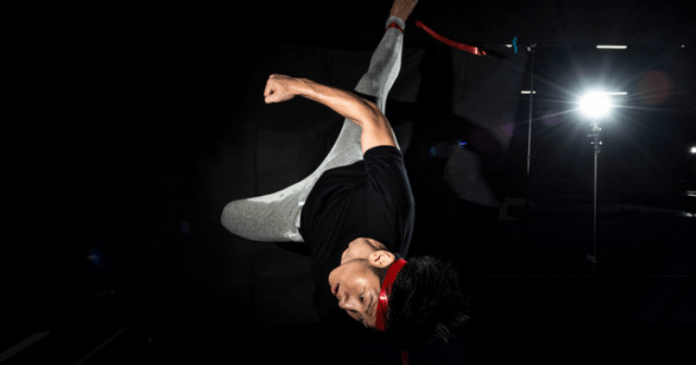 When faced with the word "tricking", more often than not, what comes to mind are little kids yelling "trick or treat!" during Halloween or people playing silly April Fools' pranks on their friends.
But what we don't know is the whole other meaning to the term "tricking".
For the uninitiated, tricking is an aesthetic blend of various disciplines like gymnastics, breakdancing, martial arts and wushu. It aims to achieve a flashy display of different combinations of "tricks" – giving rise to its name.
It All Started With A YouTube Deep-dive
While browsing YouTube for a tutorial on a Wushu move named the "butterfly twist", Dilon stumbled upon a video on tricking.
Apart from the cool moves and the charisma of the tricker in the YouTube videos, Dilon was also drawn to the expressiveness of the discipline. It was then that he realised how well he resonated with tricking.
Upon this discovery, he subsequently managed to find a gymnastic gym where people from different disciplines came together to share and learn tricking from each other in a safe environment. This formed his foundational belief that he would later carry throughout The Hype Tribe's journey.
"Those Friday nights were one of my most memorable moments during my teenage years. It was the place that really provided me with the first glimpse of what a supportive community ought to be like."
Early Days In GymKraft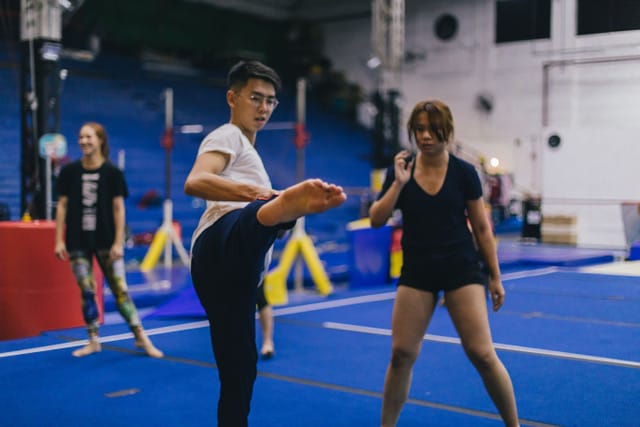 Tricking started to gain traction in GymKraft, where Dilon and a few other trickers used to train. As word about the sport began to spread, more customers were slowly enquiring about tricking lessons.
"The gym manager approached Ray, a fellow tricker, and I to conduct a few lessons for those customers who were interested in tricking. So we thought, why not?"
The young duo handled the publicity for the classes on their own and much to their surprise, the trial lessons turned out to be a success. It was then that the idea of starting a legitimate business began to grow on them.
Yearning For The Hustle
As a Communications & New Media undergraduate at the National University of Singapore, Dilon was also exposed to many learning opportunities outside the gym.
"I had the opportunity to intern at a local start-up in my first year of university. Through this exposure of the start-up scene, it left me with the entrepreneurial spirit, or something most people know as the 'hustle'," he said.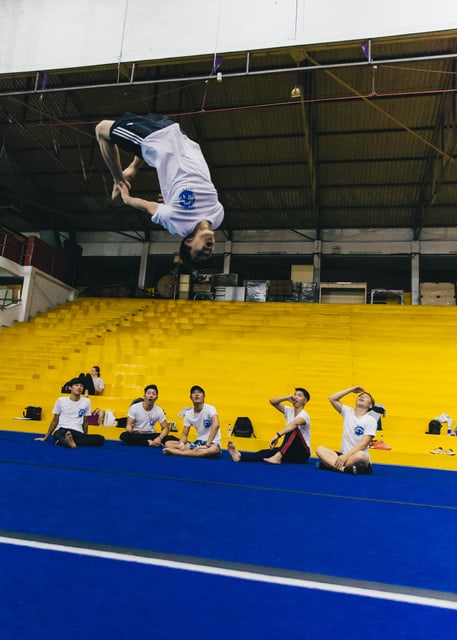 It was also at this time that Ray ventured into the world of finance and entrepreneurship.
"Having been presented with the opportunity to start a small tricking class at our regular gym, we eventually decided to dive head-in to starting a company."
While tricking is fundamentally a solo sport, The Hype Tribe aims to provide a holistic space for trickers to learn and train safely collectively.
"Bringing people together to have fun builds a community. We wanted a safe environment for both amateur and experienced trickers to hype each other up. We consider each other family, and the world 'tribe' seemed like a timeless word that encapsulates this idea."
And we don't disagree; there's simply a ring to 'The Hype Tribe" – it's catchy and it sticks.
A Gathering Of Sorts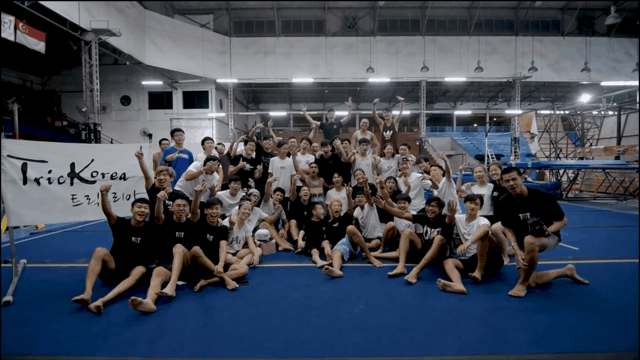 First organised in 2019 by Terence Szeto, the Singapore Tricking Gathering is an annual event that welcomes local trickers from various backgrounds to share and learn from one another.
Since its inception in 2017, The Hype Tribe has taken the initiative to organise the gathering with the goal of always running a better event than the last – and this year is no exception.
Happening this National Day, Singapore Tricking Gathering 2019 promises an exciting programme lined with tricking workshops, friendly battles and a gravity-defying night show.
As Dilon and Ray are currently studying in university, both co-founders have to perpetually juggle between managing the company, school assignments and other extra-curricular commitments.
"I was constantly trying to keep up with everything, even till today," Dilon confessed.
Practising a young sport also meant that there were no market leaders in this niche area. With no success stories to emulate, the duo had to figure their way through this space.
So What Does The Trick?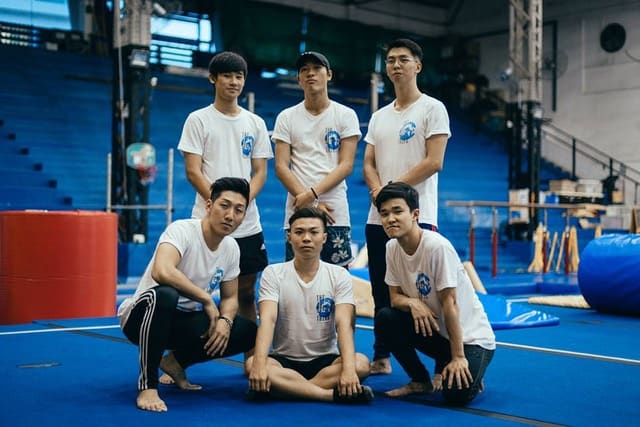 While the journey has not been completely smooth-sailing, The Hype Tribe now boasts a team of 10 – Dilon, Ray and eight other instructors – and holds bi-weekly classes at GymKraft.
Dilon focuses more on marketing while Ray handles the financial side of things – but both are involved in the day-to-day operations of the business.
"It really boils down to communication and trust. As with any business partner, Ray and I might disagree on a few things, but we also complement each other – and that helps us to better align our company decisions."
Running a company at 24 is certainly no small feat, but Dilon, along with his supportive team at The Hype Tribe, is passionately determined to bring the local tricking scene to greater heights.
As a student entrepreneur, he also left us with some advice for millennials who are aspiring to start their own business.
"I've always believed that it's best to chase your dreams while you're still young because you really don't have much to lose. The path less taken doesn't mean it always has to be less pleasant – it's what you make of it."
Singapore Tricking Gathering 2019 will be happening at GymKraft on 9 August.
For registration and details, visit here.