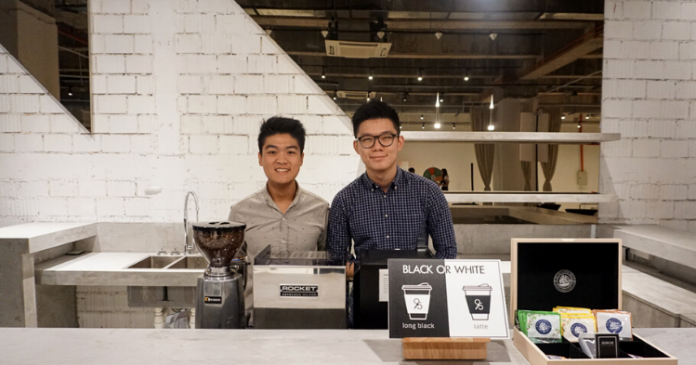 For many of us, caffeine has become part and parcel of our everyday lives.  
However, some have chosen to take their love for coffee to the next level. Introducing Nineteen95 – a 3-year-old mobile cart Espresso Bar started by a millennial duo that adored specialty coffee so much they turned it into a business.  
Their Journey in Coffee
Uzen and Julian, both 25 this year, had their first cup of coffee in their pre-teen years. Uzen drank his first sip of Kopi O at Changi Airport Terminal 3, and it was this moment that sparked his love for the taste of coffee.
He then got into the habit of drinking traditional nanyang coffee and began to explore Italian, espresso-based coffee over the years.
Julian, on the other hand, started off with drinking Starbucks and Coffee Bean. He subsequently moved on to appreciating nanyang coffee and espresso-based coffee, similar to Uzen.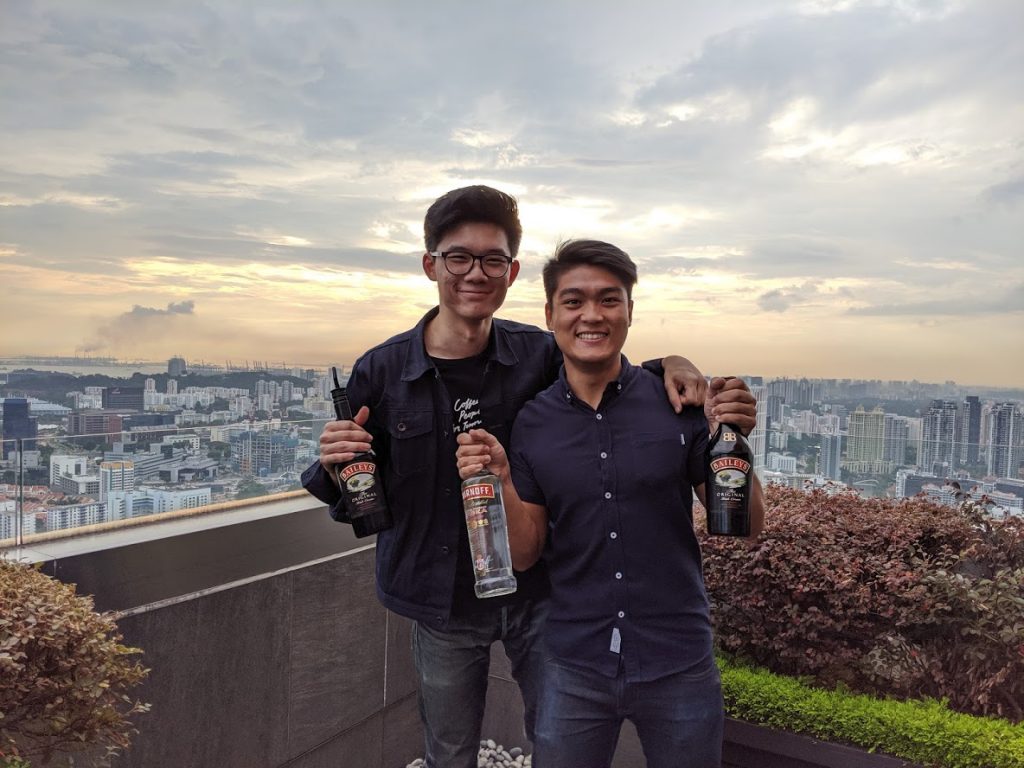 With both of them being young coffee enthusiasts, it isn't surprising to note that Uzen and Julian worked as baristas prior to starting a business together.
"When I was working part-time at Nassim Hill Bakery Bar Bistro, the full-time barista had left and I offered to take up his position temporarily as I had a little bit of coffee knowledge as opposed to everyone else. It was only a 2-week stint but my interest in the process cultivated and I began to enjoy making coffee," Uzen recalls his first experience with a coffee machine.
This prompted him to further his interest by investing in affordable setups, which gradually taught him how to calibrate the machine by adjusting the grind size of coffee beans.
When he outgrew these machines, Uzen finally got his hands on relatively more "proper" setups like the La Pavoni Stradavari and a Lelit PL53 Grinder. Naturally, he had to adapt to a steep learning curve that involved managing different variables such as temperature, extraction pressure and time.
For those who are wondering – no, this isn't an affordable hobby at all.
"It took me a full year to nail down the process! I often went through many bags of beans – which weren't cheap by the way, a bag of 250g costs $18 minimally – to learn how to brew properly," Uzen explains.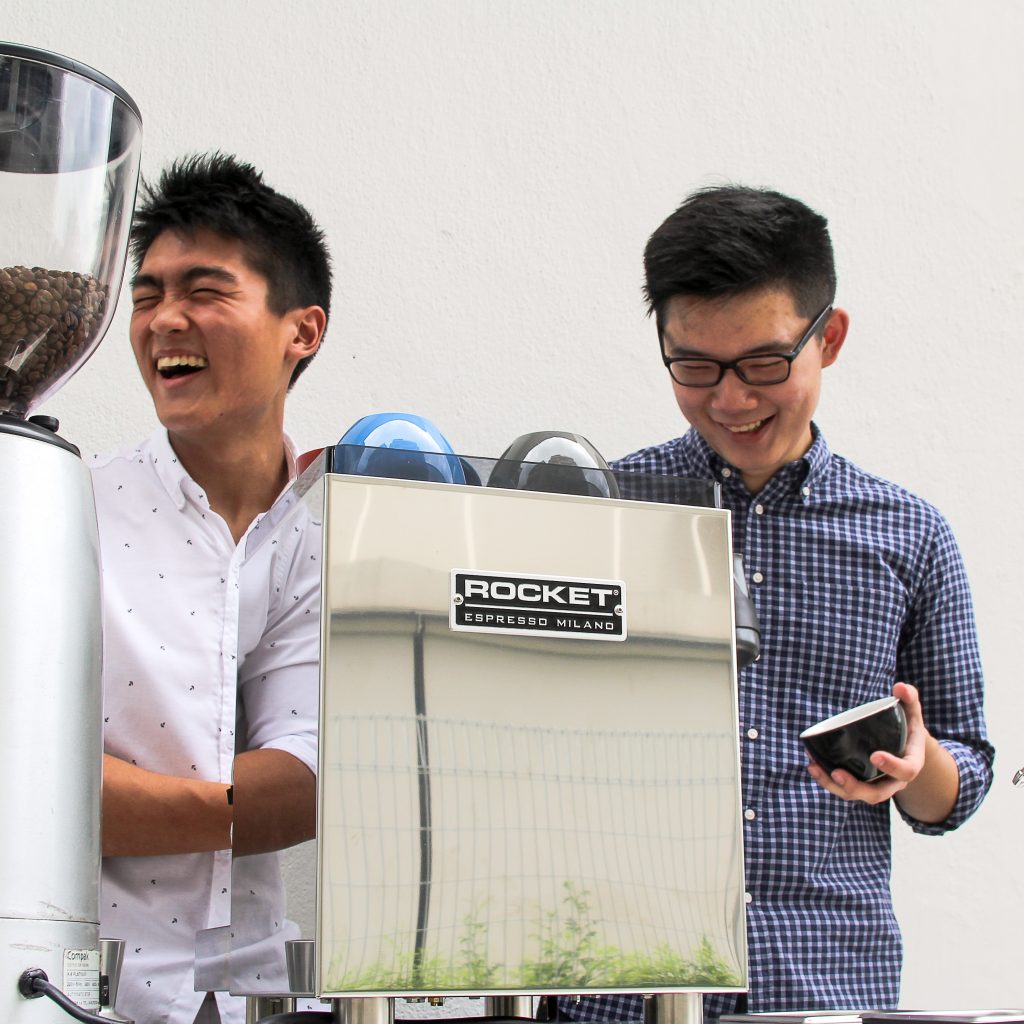 Similar to Julian's coffee-drinking journey, his first experience as a barista was working at Coffee Bean.
Back then, he discovered his passion for latte art through mini competitions against his colleagues on shift. "From the basic heart to tulips and rosettas, we picked up more latte art designs to challenge one another and that passion just grew into where things are at today."
Uzen eventually poached Julian to join his team at Nassim Hill, and the latter continued his learning about the industry. He also took over Uzen's initial coffee setup before upgrading to a Rocket Espresso Machine and a Compak Grinder – which was what the duo started out with for Nineteen95.  
What Exactly is Specialty Coffee?
With so many different types of coffee in the marketplace today, it can be a little perplexing when it comes to understanding what specialty coffee is.
According to Uzen, specialty coffee usually refers to the entire chain of process —cultivation, harvesting, processing, roasting and brewing. Julian adds on by explaining that what separates specialty coffee from others is the workmanship and effort behind the bean.
Simply put, specialty coffee would generally refer to a tier of coffee that provides a certain level of quality.
When compared to nanyang coffee one would typically see at kopitiams, specialty coffee is way more expensive to brew.
The former is usually made of Robustas – a cheaper coffee bean that can be easily grown and harvested – while the latter uses Arabicas – which is extremely hard to grow, as they require precise conditions.
There is a stark difference in taste as well. Robustas carry bold, dark flavours and tend to miss out on the brighter, acidic and more delicate flavours of Arabicas.
Furthermore, Robustas are usually roasted with butter and sugar, and this most certainly increases the cholesterol levels of the drink.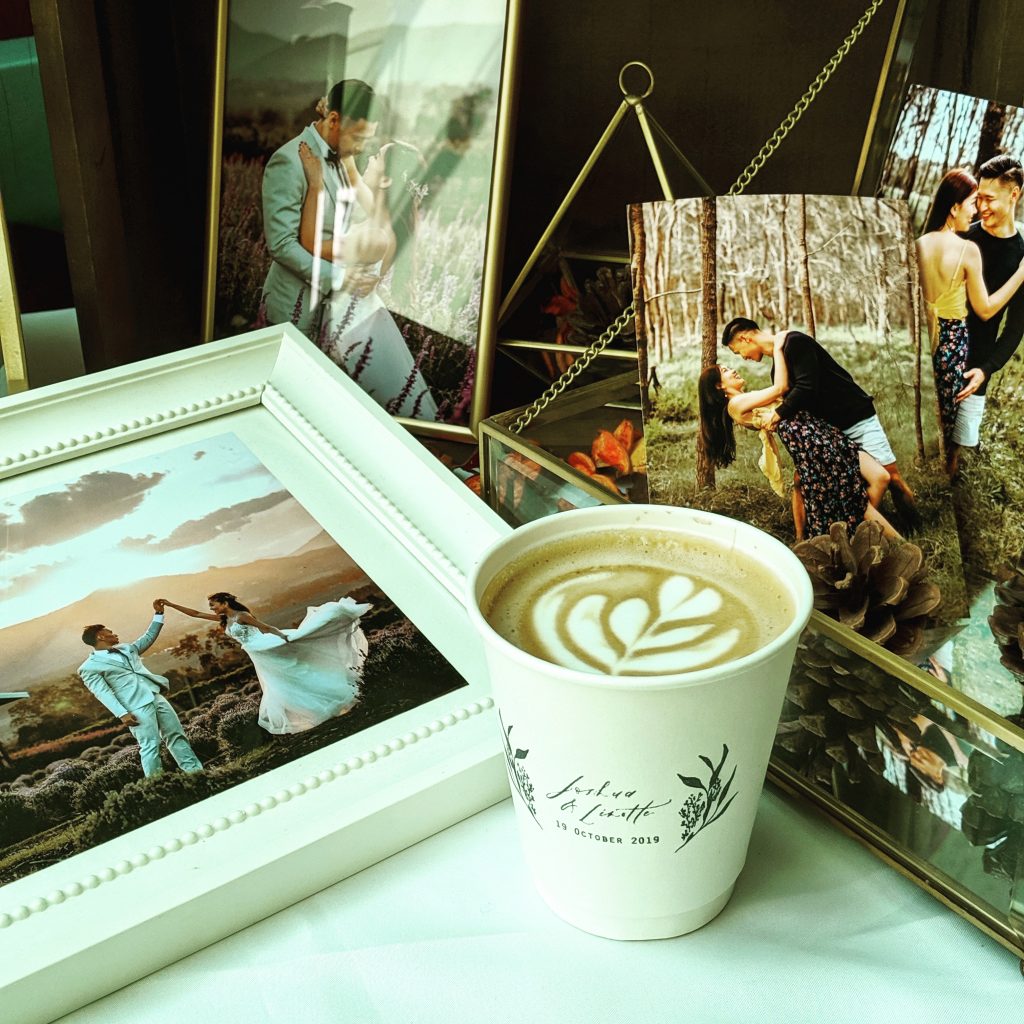 Another comparison one can make is between specialty coffee and gourmet coffee – drinks you'd find at Starbucks and Coffee Bean.
While these companies use Arabica beans, specialty coffee has a shorter shelf life and isn't roasted as dark as gourmet coffee. These considerations impact the natural flavour profile of these beans as long storage and dark roasting beans will kill any potential flavours found in them.
Needless to say, you get what you pay for.
There is tremendous thought and effort behind the brewing of specialty coffee – and this is exactly what Uzen and Julian hope to share with all through Nineteen95.
Against All Odds
Interestingly, the two go way back – having been primary 5 classmates in Maris Stella Primary School.
However, it was only in their Polytechnic days did they consider starting a business. "We were both pursuing a diploma in business school. It was an on-and-off topic but given that we were both 17-year-olds at that time, we didn't know what, when and how to start," says Julian.
It was their inherent entrepreneurial spirit that kept them brainstorming on business concepts.
"We tossed around ideas based on the skills and knowledge we had and narrowed it down to F&B, and from there we decided on the most viable business model that we could adopt based on our resources and expertise," Uzen shares.
Apart from these practical considerations, both of them were eager in sharing their love and knowledge of coffee – educating others on what good coffee should taste like.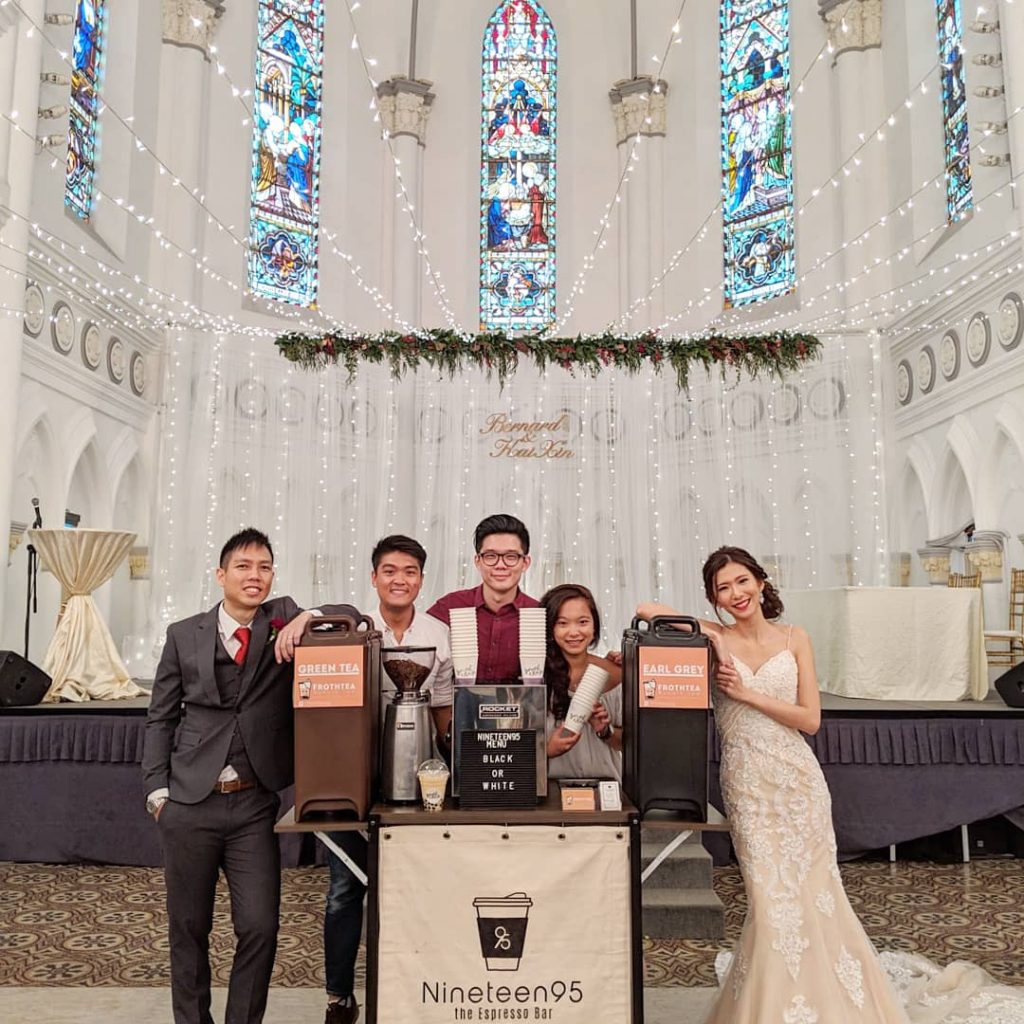 "Very often when I visit cafes, I wouldn't order coffee because the chances of it tasting bad were extremely high. This stems from a lack of manpower in the industry as it takes time to train someone to make coffee, and even longer to make a good cup."
With both of them being enlisted in National Service then, the plans for a café was not an option.
"We opted for the next viable business model, which is the events market," Julian explains. "Everyday, we worked on the project bit by bit until things snowballed and we were ready to get out there and start serving coffee."
The (Coffee) Grind Don't Stop
Aside from the risk in starting a business, being young student entrepreneurs comes with its own set of challenges. Uzen and Julian are currently undergraduates, studying Hospitality Business at Singapore Institute of Technology and Economics and Finance at RMIT respectively.
Recalling one of his most hectic days, Julian shares about an event they ran last April with Singapore Tourism Board.
"It was the first time I had exams and work at the same time. I studied what I could in between peak periods and ran off mid-shift to take my exams before coming back."
Juggling both school and business is no easy feat, especially since they only had each other's backs to fall back on. This meant working on school projects when travelling, replying work emails and ordering stocks during school lectures.
Uzen even had to work as much as possible during his internship in another company to accumulate enough off in lieus and leaves for his own events.
"Everything would boil down to time management and productivity. And of course, both of us had to sacrifice other luxuries such as sleep, gaming and heading out with friends."
All this hustle is aptly embodied in their business name, Nineteen95. Apart from it being their birth year, they feel that it accurately reflects who they are as company – an expression of youth, hard work and determination.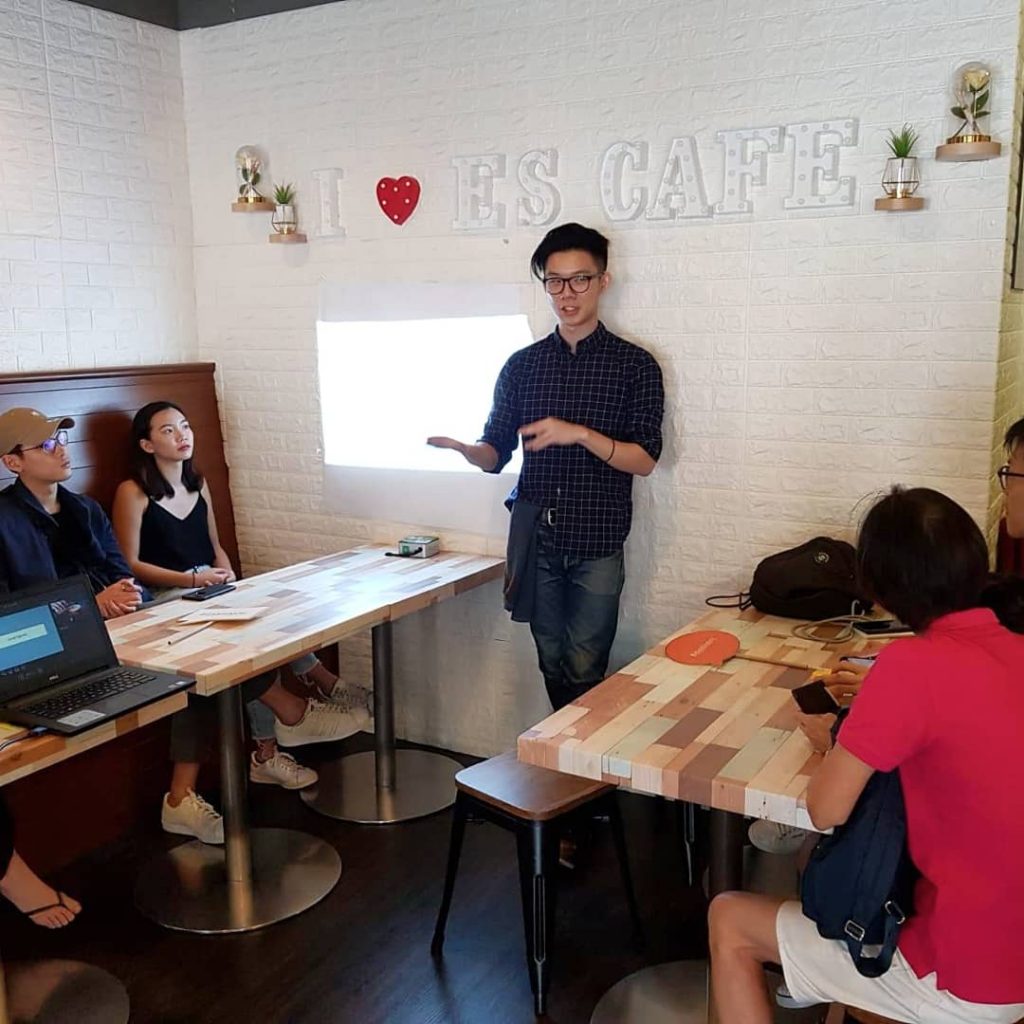 On striking a balance in their relationship as business partners and friends, both credited this to complementing each other's skillsets. Uzen is more of a marketing and sales guy while Julian remains the go-to for accounting and logistics.
"We already established what we wanted for ourselves and the company, and had a gauge on our commitment level. Also, as business partners, we naturally needed each other as Julian was good in stuff that I wasn't and vice versa," Uzen shares.
Julian added: "We have built a level of trust through our years of friendship to know that the other party is doing their job."
What's Brewing?
Having served a number of renowned client brands such as Michael Kors and Carousell, Nineteen95 continues to take pride in their work and naturally garnered attention in the events industry.
"90% of our clients were leads that came either from word-of-mouth or organic traffic from our website. And we're now participating in 1 or 2 events a week!" Uzen shares.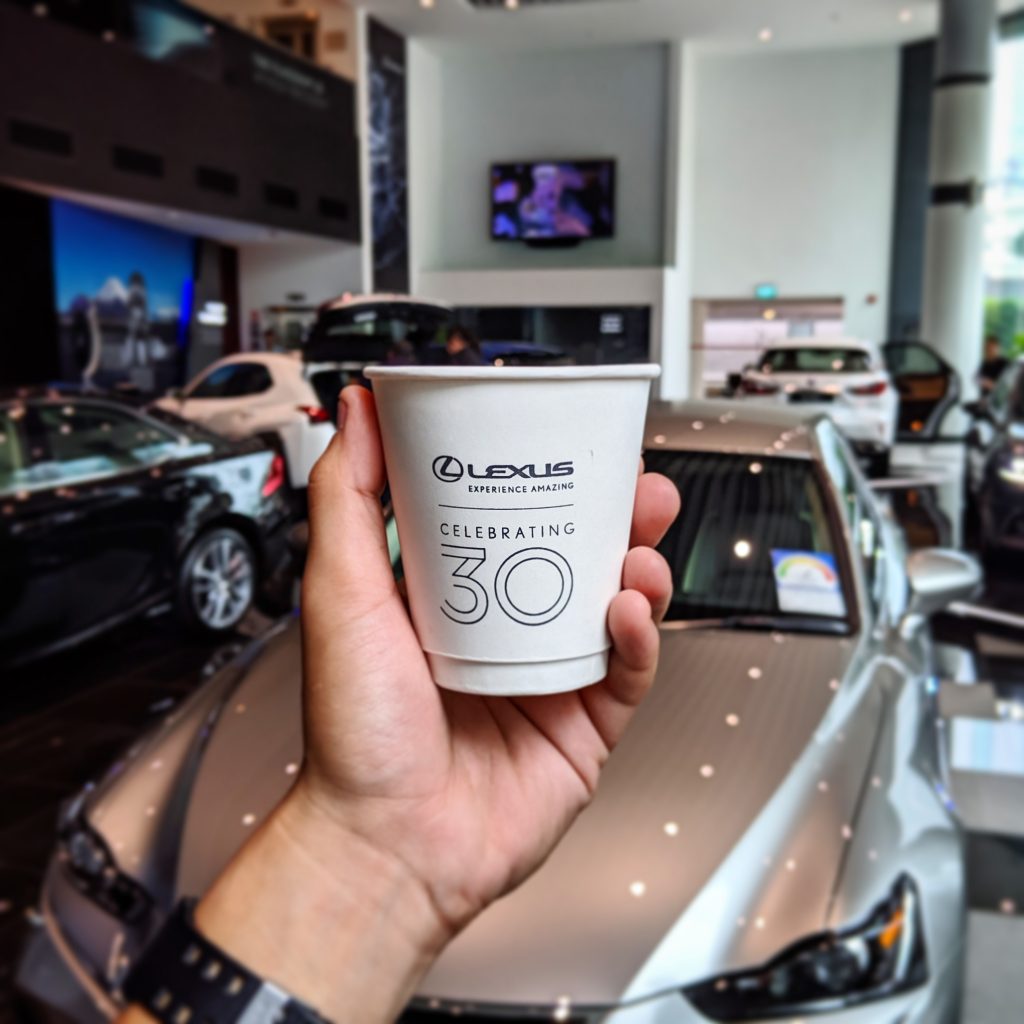 The duo has also since launched a sister company – FrothTea Bubble Tea – Singapore's first bubble tea live station.
This is their first of many steps in establishing Nineteen95 as a go-to for live station catering, hosting a plethora of companies each specializing in a different, unique live station food and beverage.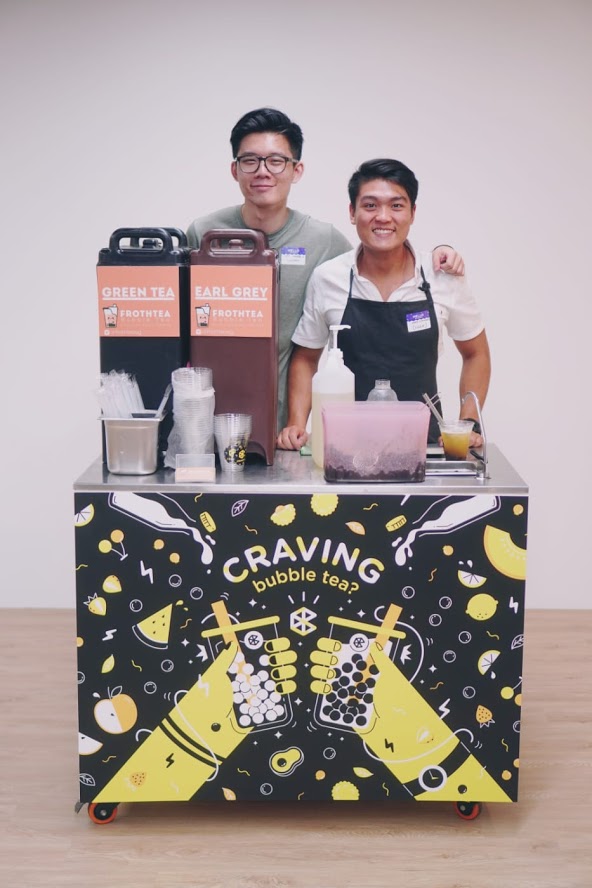 When asked if they could offer advice to aspiring student entrepreneurs, Uzen and Julian harped on acting upon the "just do it" mindset.
"Just look at the skills and knowledge that you have, and if you don't have those, find someone who does. Then find a gap in the market. Very often, you can find this in whatever you complain about in your daily life," Uzen notes.
Julian agrees. "If you are afraid, just start small. Before you think of any excuses for your lack of time, you can always brainstorm while travelling. Why not kill two birds with one stone? Get out there and start working on it."