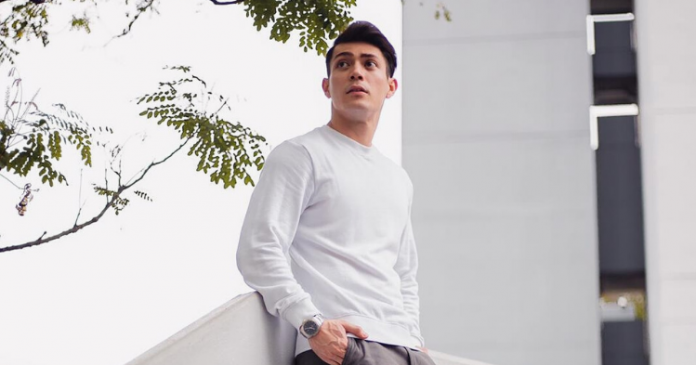 Meet Aaron Charles Mossadeg — a promising actor and NCSF certified personal fitness trainer.
Born in Singapore, Aaron's acting career started at 15 years old when he worked as an extra on Okto's 'GX5'. Today, he is known for a range of roles in award-winning shows like 'Tanglin', 'Silo', 'Code of Law 4', 'Faculty', 'Fam' and more recently, 'Kin'.
I met Aaron at a media event in Tanjong Pagar. He came across as a courteous, humble and down-to-earth person.
Humble Beginnings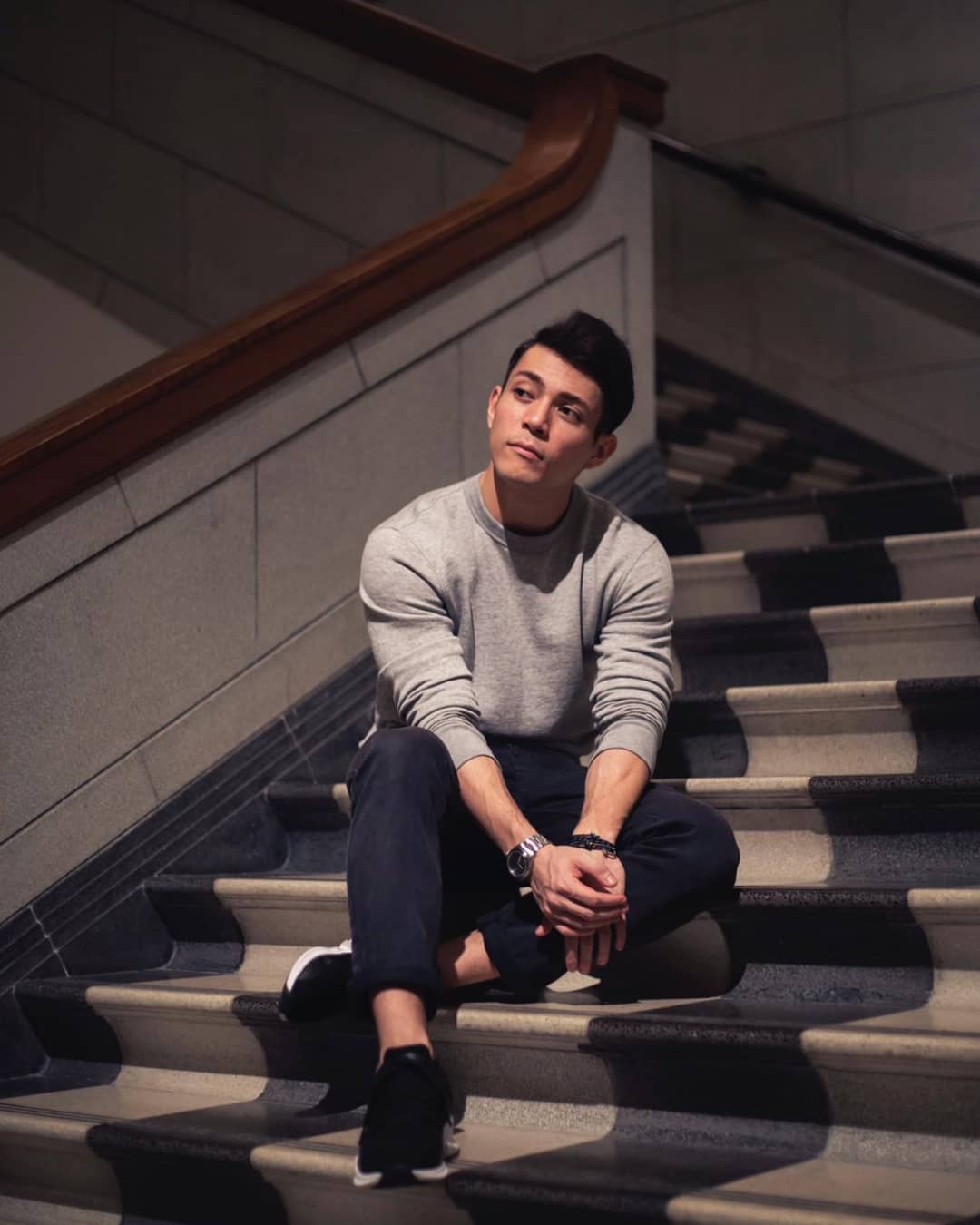 As a kid, Aaron was inspired by Leonardo Di Caprio. Watching him play different roles with such passion, and the idea of being able to live so vicariously through various roles fascinated him.
However, Aaron was aware that he needed a back-up plan to be able to sustain himself financially. Thus, he decided to pursue a Diploma in Media Studies and Management at Nanyang Polytechnic. This seemed like the most practical decision.
This way, he could be closer to the industry and do his bit to contribute while having a stable job.
However, being closer to the sets did not help because the temptation to act was always there. Aaron shares that at the age of 18, while he was directing a short film that he also acted in and edited for an assignment, he felt the constant temptation to stay in front of the camera.
Later, the same year he won an award for another short film that he acted in. This validation encouraged Aaron. "For the first time, I felt like maybe I don't suck," he shares.
After finishing school and NS, Aaron went back to school to pursue higher studies. During this time, he went through his share of struggles and had to work multiple jobs to make ends meet.
There were phases when he felt discouraged but today when he looks back, he is thankful for those experiences. "I feel like I have earned my place here. It was not random or a matter of chance but sheer hard work."
Making it in the local scene
Gradually, Aaron was offered various roles on different TV shows. He took up every opportunity as a chance to learn.
"One important thing I learned early on was that work ethic is very important. Small things like showing up on time, playing your part with sincerity — no matter how big or small the role, and grabbing every opportunity to network go a long way."
He bagged his first recurring role in Mediacorp Channel 5's long-form drama, 'Tanglin', and also worked on other popular TV shows like 'Mata Mata', 'Left Behind', 'Whispers of the Dead' and 'Premonition'.
Aaron got his first big break as the main cast in Mediacorp Channel 5's 'Faculty' in the year 2017 and continued having more prominent roles in shows like 'Silo', 'Code of Law 4' and 'Fam'. The sitcom 'Fam' was nominated for best comedy in the International Emmy Awards in 2019, and 'Faculty' won the Best Asian Drama at the Busan Film Festival.
On the local TV and media industry
Having worked both behind and in front of the camera, Aaron feels that the industry still needs to understand the importance of everyone involved in a production — from behind-the-scenes staff to those in front of the camera.
"Only when everyone comes together, a show works," he shares.
The competition here is steep as there are more actors than there are roles. Generally, people are tight-knit and it is important to lift each other and help them succeed.
Aaron also believes that audiences and creators need to come together. He feels a need for more investment in the local art scene — not just financially but also in production value.
On the ever-prevalent streaming services versus television debate, Aaron shares that this is the time of content, especially when it comes to comedy, no matter what the medium.
To him, creators like JUO Productions and Ministry Of Funny have realized and proven that they do not need to conform to local comedy. "I feel like local comedy needs to be more global and pander to a more open audience while being as Singaporean as we are," he shares.
One such project that Aaron is a part of is called 'One Take' by Humming Bird Productions. This series has eight episodes, each of which has been shot in one single take. "We want to make stories that we can relate to."
In Singapore, there are so many types of people but Aaron feels like our local media still shies away from embracing who we are in totality.
Childhood, social media and more
When I ask Aaron about his family, he shares that he has an elder brother he's close to. They attended school together and have common creative interests.
As a writer, Aaron's elder brother's career choice was not met with resistance, unlike Aaron. However, Aaron's relatives in the industry helped to convince his parents. Aaron shares that his mum and dad were very supportive — both emotionally and financially.
The role of social media is undeniable in contributing to the success of a local actor. "Oh God, it controls everything," he laughs.
Aaron is relatively new to this game — he has started putting a lot of effort to curate his Instagram feed for a year or so. He believes that Instagram stories and one's captions are more important because that is what adds substance to the vanity of it all.
Aaron is extremely humble and down to earth — how does he manage to "play the celebrity," I ask.
"The struggle is insane and social media can be very taxing but it is important," he adds. His girlfriend, actor Rachel Wan, guides him on social media.
The road to fitness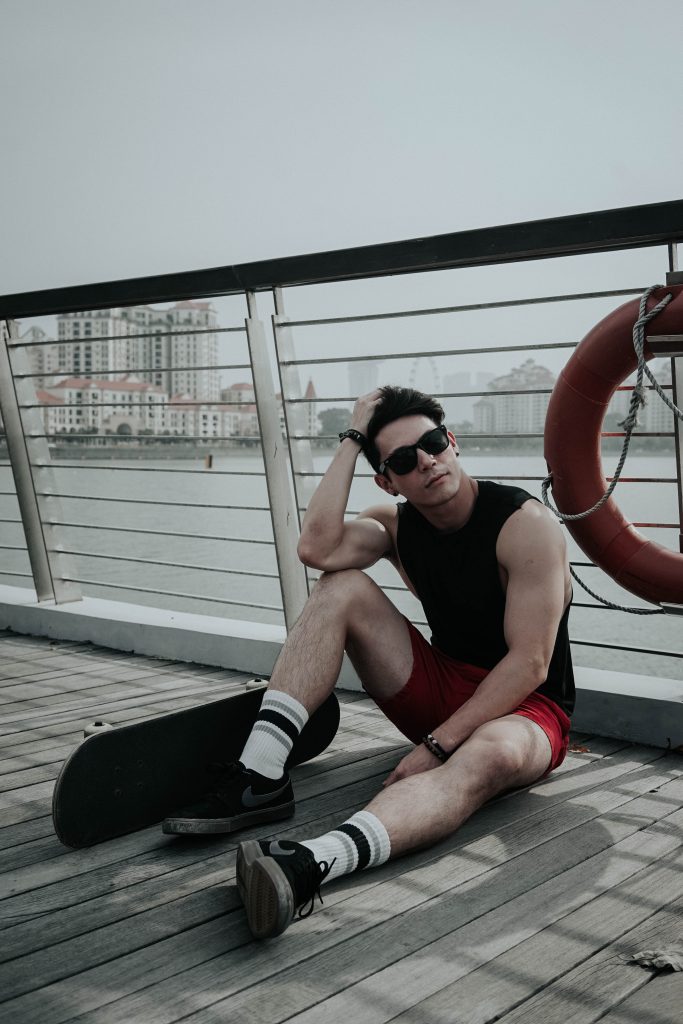 Sharing about his journey in fitness, Aaron recalls how he used to be skinny as a child, but was always athletic. Inspired by Brad Pitt's character in 'Fightclub', Aaron follows the 'pain means growth' mantra.
In the show 'Faculty', Aaron played a fat kid who discovered the gym and became very fit. This meant he had to gain weight for this role. His friends would share workout tips when he first started training. Now, as a certified fitness trainer, he pays it forward by sharing tips with friends and fans.
"I wanted to help people see the change in themselves like I did. My life changed after I started working out- people started looking at me differently."
Going through his creative process
In 2019, Aaron decided to go for an acting course and he is happy that he did.
"Formal training helps get more structure," he explains. When I ask him about his creative process, he shares that the physicality of prepping for a scene can be tricky.
He recalls when he had to cry for the first time on screen. He tried to derive it from an episode in the past — a personal experience. Aaron shares that life experiences, observations and constant learning from real situations are the pillars of being an actor.
For him, research, meditation, and observation are important as an actor.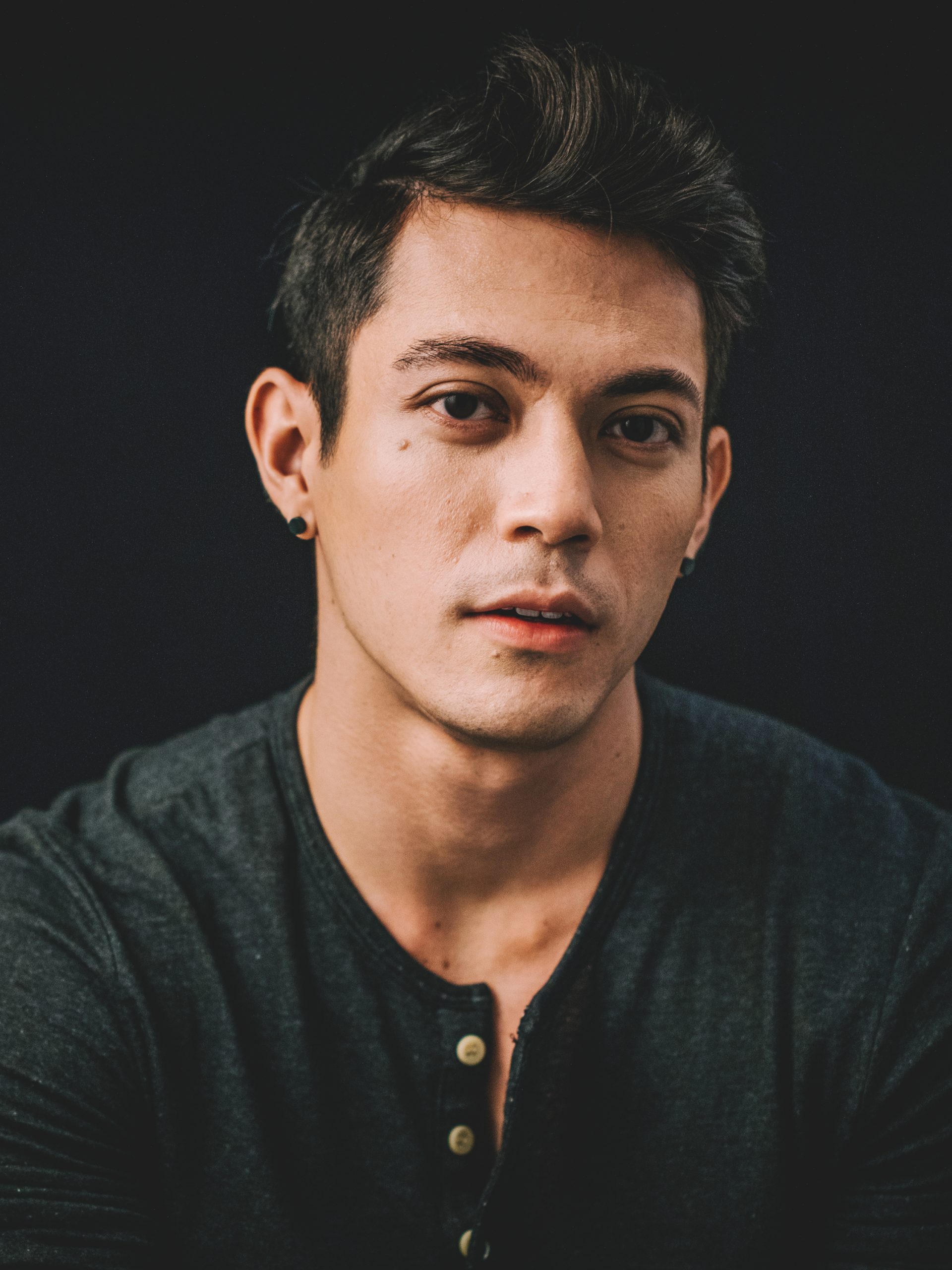 Another fundamental rule, Aaron shares, is to never judge a character that you are playing. His message to aspiring actors is to apply personal experiences and be consistent. He says that believing in yourself as an actor is the first step — if you keep going, the rest will follow.
Currently, Aaron can be seen playing Julius de Cotta in 'Kin'. Aaron brings a charming sense of comedy with his witty performance of Julius on screen. Also, watch out for Aaron as Brendan Devries, a young hotshot lawyer who is always out to prove himself, in 'Code of Law 5' returning to TV in June 2020!
Follow Aaron Mossadeg on Instagram and Facebook to learn more about his upcoming shows.
Feature Image photo credit: Joss