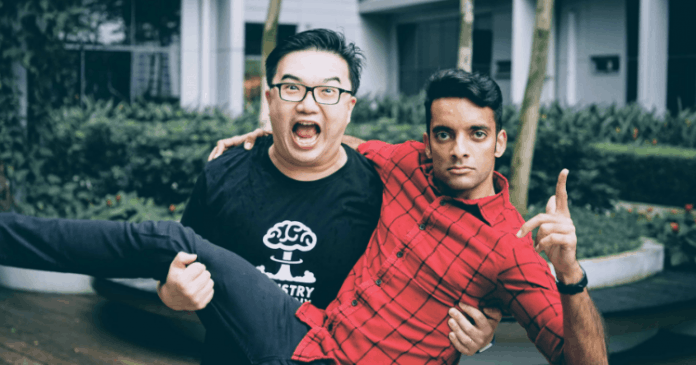 Along with advances in technology, the online video content space has become saturated – competition gets tougher, and few channels stand out. One such YouTube channel is the Ministry of Funny founded by Haresh Tilani and Terence Chia.
The duo started way back in 2011 and have come a long way since.
Today, they have over 133, 000 YouTube subscribers and their videos garner views in millions. Last year, they were the only content creators from Singapore selected for YouTube's #CreatorsForChange global initiative.
As we chatted over Flat Whites at Orchard Gateway's Joe & Dough, I ask the first obvious question – how did all this begin?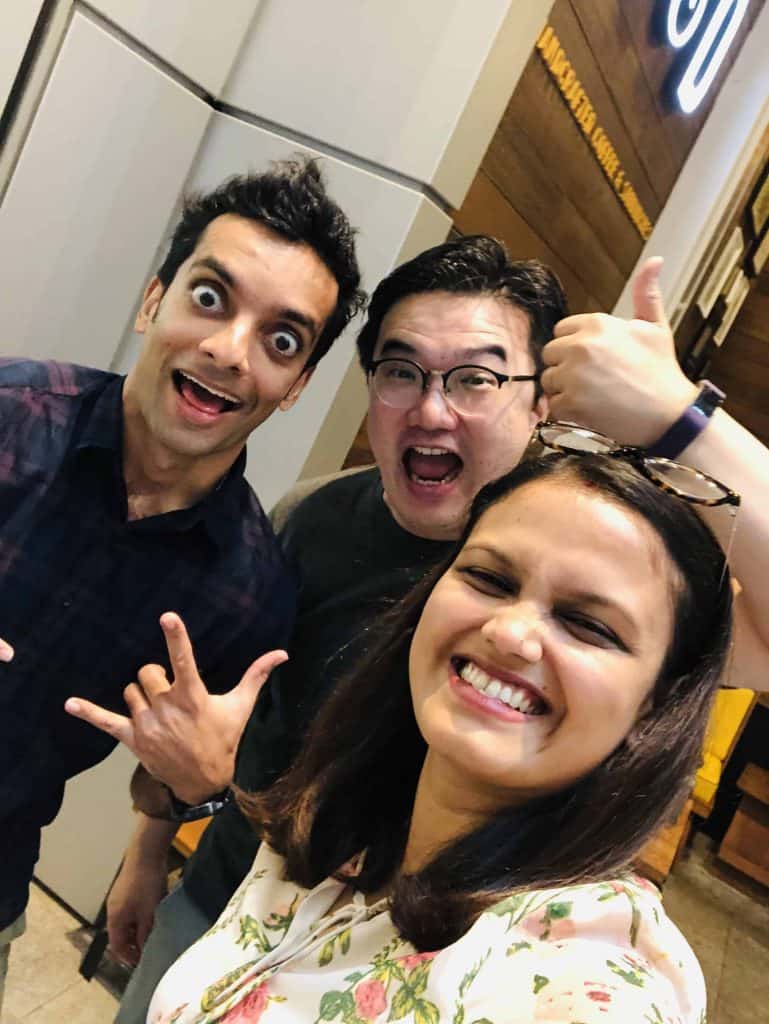 From The Corporate World to the 'Ministry of Funny'
They met while they were both studying in the US in 2005. Haresh is a former Head of eCommerce at Scoot and Singapore Airlines.
Before this, he studied Mechanical Engineer and Economics (Management & Entrepreneurship) at the University of Pennsylvania. Terence, a former Wall Street investment banker has a degree in Finance and Psychology from the same university.
"When I was a freshman, I was elected the freshman rep of the executive community of the Singapore Students Club. The President at that time was Terence and that is how we met!"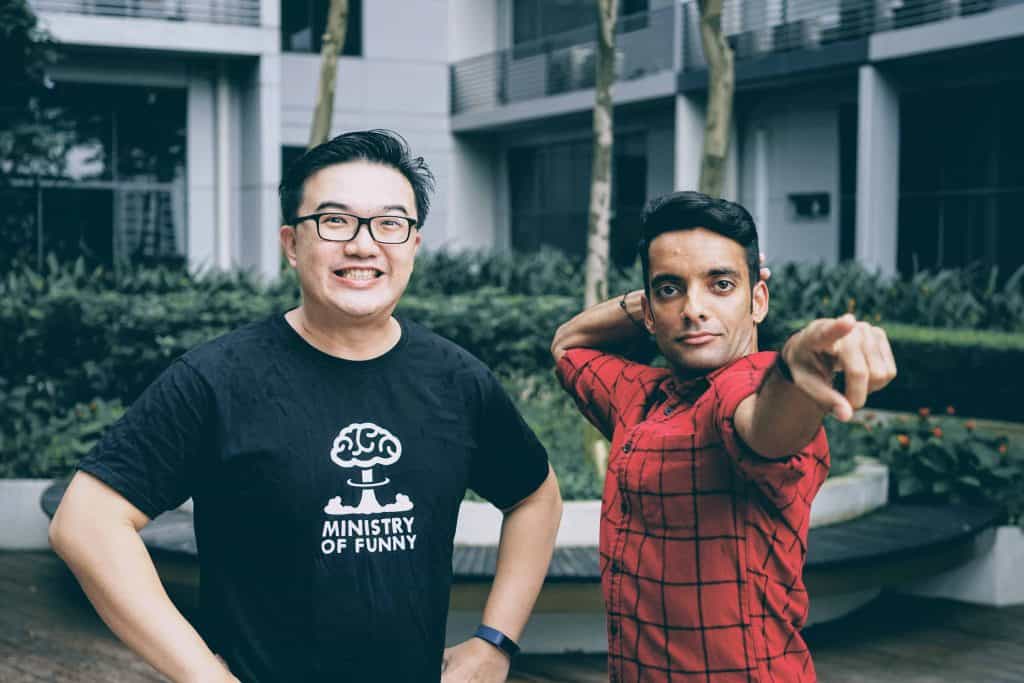 Both Haresh and Terence came back to Singapore in 2009. "Growing up in the 90s, TV was really good and by the time we came back the internet was the new big thing. It had already arrived in the US and was slowly taking over in Singapore as well," explains Haresh.
Finally, they decided to shoot their first video with some help from their cousins and friends. Terence had a script; they picked up the cheapest camera and shot the video around the Halloween theme.
"We met at 10:30 pm at a friend's house and filmed on an empty street. It was so fun because no one knew what they were doing," Terence jokes. After two months of working on it, in November 2011, that first video was released.
Learning From The Internet
Given that both of them have accurate comedic timing and well-produced videos, it takes me by surprise that they had to learn the creative and technical aspects from scratch.
Both of them are self-taught and learn a lot from listening to podcasts, watching good content and YouTube 'how to' videos to learn.
Terence does most of the editing and in fact, is also a Director at Luff Media, a production company specialising in digital content.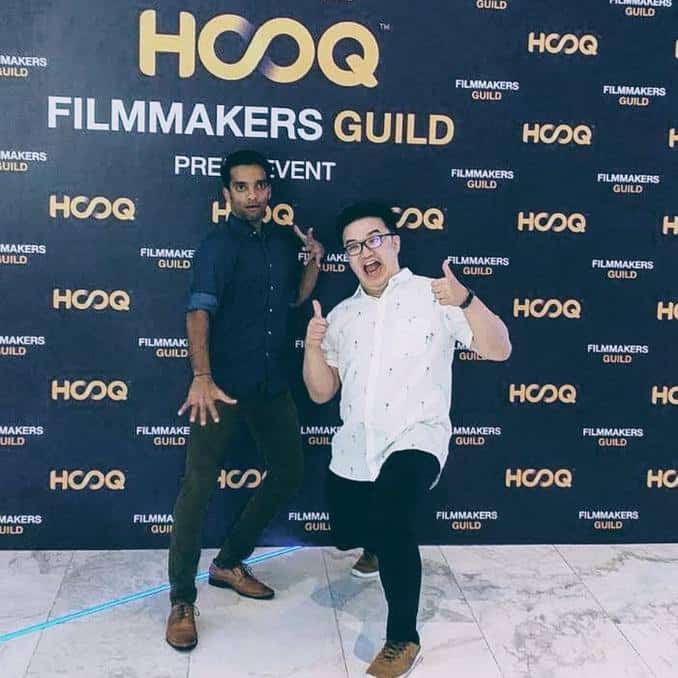 While Haresh and Terence were juggling between day jobs and their passion initially, they quit their jobs and started doing YouTube full time by May 2014.
Their first viral video was in January 2014, which was a fun 'Geek Pick Up' social experiment/prank video.
For this, one of their self-proclaimed "player" friends was supposed to help them out. However, in the end, he got cold feet and Haresh had to take his place, eventually leading to the viral video.
In November that year, Haresh jumped in the Takashimaya pool for a video, which not only went viral but also garnered a lot of media attention.
As their popularity grew, MOF started making videos about important issues like food wastage, sexual harassment, homophobia and xenophobia. Haresh explains:
"we Don't want to be preachy. We are not here to tell people what to do or how to feel. We are here to entertain while combining the power of comedy and technology for satirical, intellectual and maniacal goals."
In early 2015, MOF was commissioned to produce content for TUBE, a MediaCorp Channel 5 comedy program. Soon after this, they were contacted by HBO and got involved with a series called Sent.
At HBO, in the capacity of associate producers, they would spend hours in the writers' room. Haresh also played the lead role of Jay Bunani in the series.
"It was a great learning experience where we were exposed to acting, screenplay and writing as individual art forms," explains Terence.
Beyond The Digital Selves of Haresh and Terence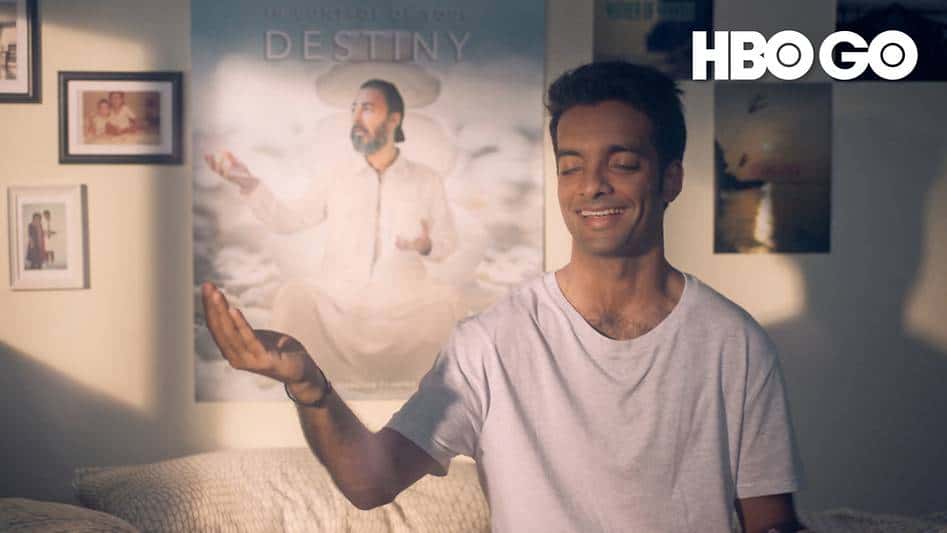 Quitting a stable job is often frowned upon by our elders, which is why I'm curious how their families reacted when they decided to become YouTubers full-time.
"Well, everyone thought we were insane," gushes Terence. "It is surprising how a mother's words can hurt you," says Haresh.
"Growing up I was a wuss till my teens," confesses Haresh, and Terence interrupts to add "I have been a wuss throughout." At this point, I am no longer surprised by their modesty.
It is easy when money is the benchmark for success, but trickier when you do something creative.
"Projects like the Mediacorp or the HBO thing, and now the HOOQ series actually help. These are things that [our parents] understand better."
Apart from that, the both of them admit that handling back-to-back rejections on pitches gets a little difficult sometimes.
"I remember once we got two major rejections in a week, and we were so disappointed," says Haresh. "But the thing is I am cynical but this guy is extremely, annoyingly optimistic, so we kind of balance it out as a team," adds Terence.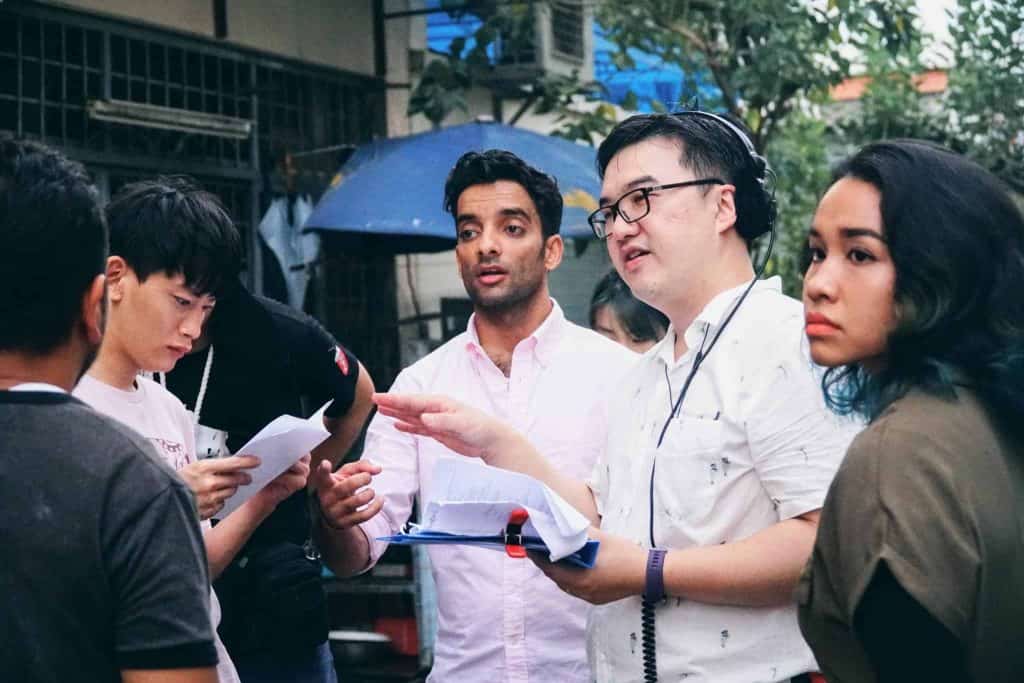 The biggest highlight for this duo came on 25th April this year when they got the news that they had won the HOOQ Filmmakers Guild award.
In fact, they hugged each other for the very first time upon finding out that their pilot 'She's a Terrorist & I Love Her' was turning into an eight-episode series for HOOQ.
"We are super excited and not only because we won but also because as content creators we have always been told that English content from Singapore "can never travel" and will never "hit the masses" unless it's in Chinese."
"Even if you do English shows, it shouldn't have Singlish. We've always begged to differ, which is why this feels extra special. With a story that is set in Singapore, with actors who speak as Singaporeans do, we have the chance to say that guess what? It travelled. And it is going to travel a whole lot more!"
The MOF team is currently working on the series, which is set to hit our digital screens next year.
Follow Ministry of Funny on Facebook, subscribe to their channel or head over to their website to know more about them.