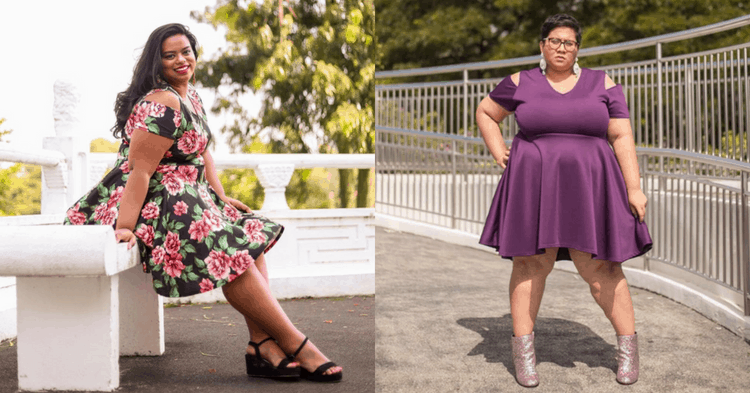 I walked into The Curve Cult a couple of years ago when it was still a pop up store in Far East Plaza. I was on the lookout for an outfit for an event and had come across The Curve Cult's Facebook page and their beautiful selection of plus sized clothes.
I must admit that I was a little nervous about going through the racks to find something I would like and that I thought would look good on me.
Enter Ratna, one of the founders of The Curve Cult. She had the incredible ability to make you feel comfortable and at ease. It was almost like we had been friends for years.
Every time I pointed out a flaw that I thought I had, like my broad shoulders, she would go "no they're fine" in a matter of fact manner that was both reassuring and comforting. I left with a gorgeous new dress and hoped that this little spot would turn into a permanent fixture in Far East Plaza.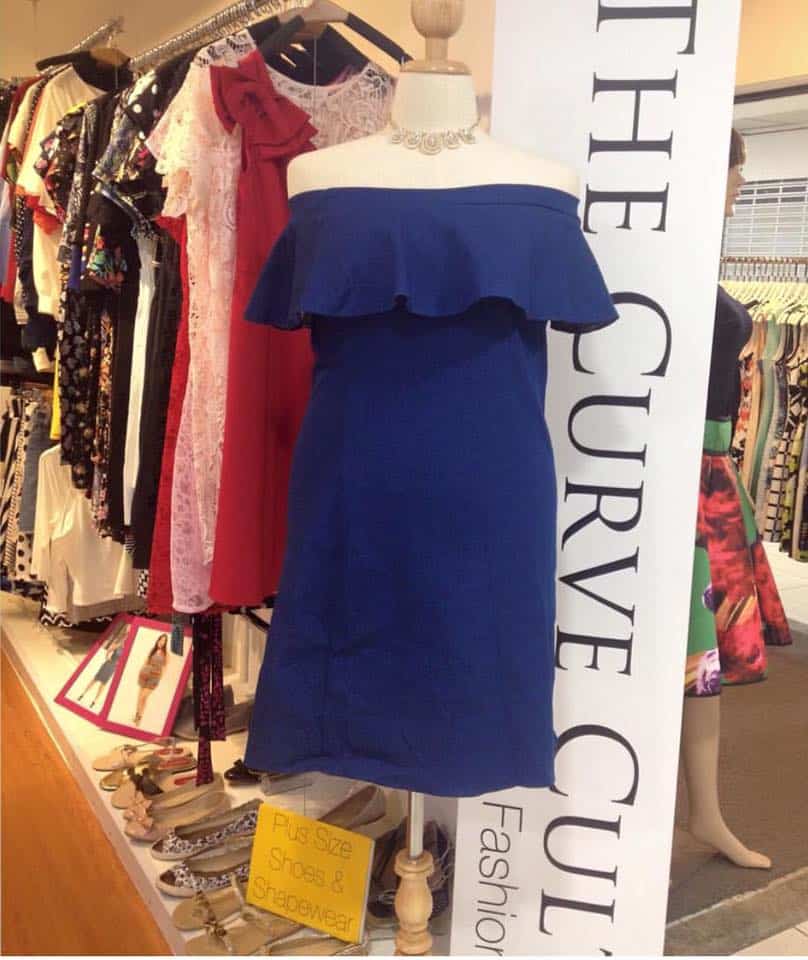 It's been a few years since and that is exactly what has happened with The Curve Cult now having a permanent presence in this eclectic mall on Orchard Road.
The Curve Cult
Started in 2014 by Rani Dhaschainey and Ratna Manokaran, The Curve Cult was opened with the intention to be a store that "embodied body positivity and created a safe space for plus size women to be in".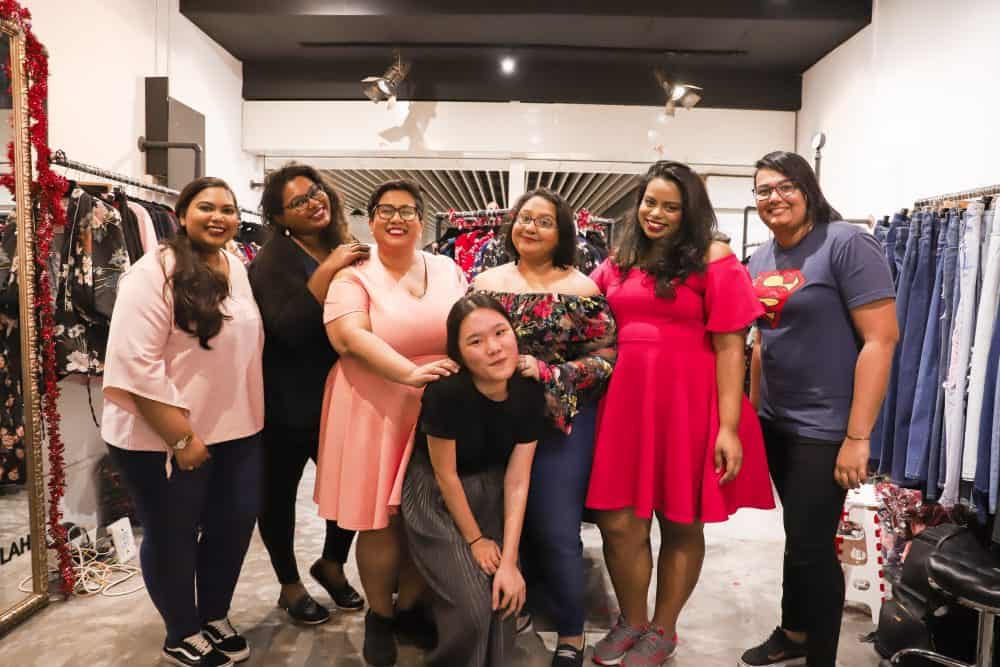 Noticing a dearth of clothing options for plus sized women at the time, Rani and Ratna set out to fill that gap by bringing in fashionable and trendy clothing that were more size inclusive.
With plus sized clothing at the time essentially being needs based and ignoring women who may be on the lookout for more outfit options, they curated their selections to offer choices that weren't easily available at the time.
As plus sized women themselves, the interest in the fashion for the plus sized community came naturally.
Despite initial challenges, such as positive responses not immediately translating into sales, figuring out the tastes and preferences of their customers and the practicalities of running and maintaining a fashion label and store, The Curve Cult has grown from strength to strength.
#justwearlah And #womenlikeus  
Rani and Ratna however, are not just here to bring us fashion. The Curve Cult was always meant to stand for something more. "We understood from early on that The Curve Cult was more than just a retail business."
"Being plus size ourselves we have dealt with our fair share of body shaming and we think it's time we start speaking up for ourselves. We desire for a change in our society and want to start these conversations that are not happening here in Singapore."
And speak up they did with campaigns such as #justwearlah and #womenlikeus. Utilising the access and easy sharing of information through the internet helped them share these ideas and bring further awareness in Singapore.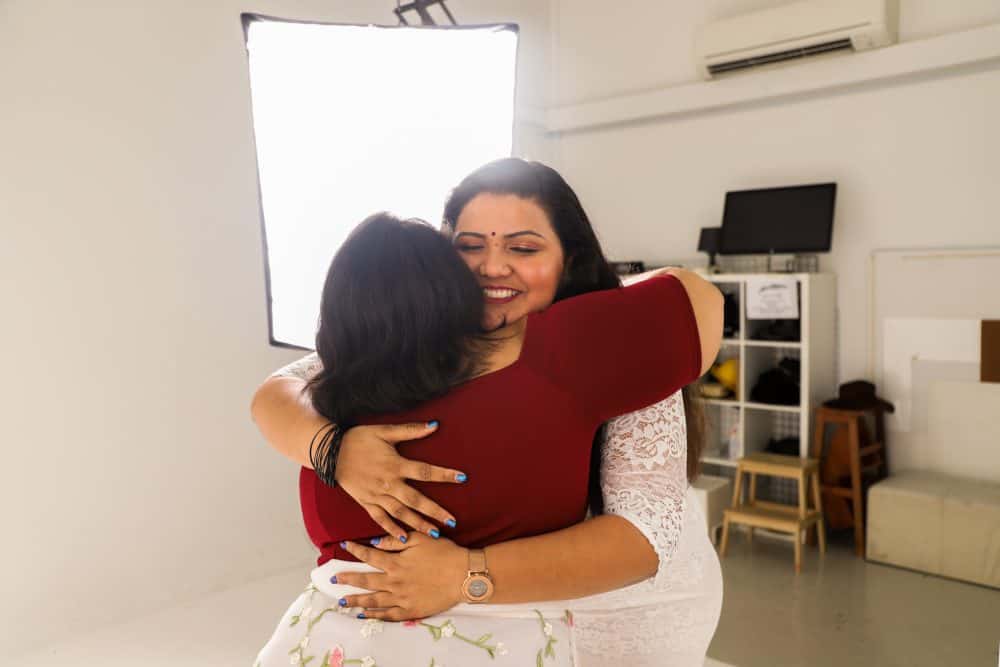 "Thanks to social media and broadened mindsets, a lot of youngsters have some understanding of what being body positive means. It is so important for women to embrace their bodies because we keep delaying our happiness and we don't deserve that. Many of us pine for for the day we lose that extra 5/10/15/KGS, or have that perfect "beach" body and until we get there, we deny ourselves of being happy in the body we have right now." 
#justwearlah was started to encourage women to "enjoy fashion despite what they have been told by society" and to wear the clothes that they love without worrying about what it looked like on them or what someone else thought.
Sharing some of their own experiences and the experiences of their customers has seen other women also sharing their stories and outfits with the #justwearlah hashtag.
#womenlikeus takes on a slightly more ambitious approach and features women who have extraordinary stories to tell with a four part video series. Take for example the story of Aarti, a fellow body positivity advocate and plus size blogger.
In her #womenlikeus story, she shares what it was like to grow up struggling with an eating disorder, obsessing over her appearance and struggling with her self esteem.
Whilst in her recovery she discovered a community of body positivity advocates and bloggers who helped her embrace who she was. In the years since, Aarti has become a vocal advocate herself and has dedicated herself to helping others in similar situations. Hers is just one of the four featured stories of women who have overcome adversity and difficult situations.  In addition, more women have come forth to share their own stories in the comment section.
Not Always A Positive Reception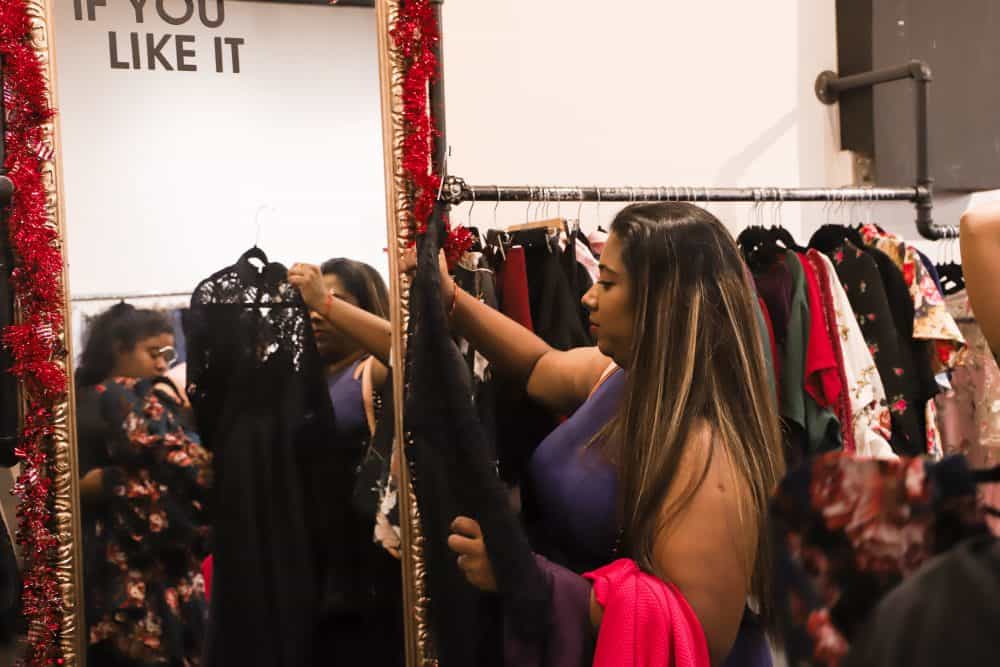 As with everything, however, there is always a little negativity that comes with the positivity. Anyone who has followed body positive role models such as Tess Holliday and Ashley Graham or seen campaigns like the one The Curve Cult puts out, would have seen comments from people who claim plus sized women and men aren't 'healthy' and that they should not be celebrated.
Ratna and Rani are no strangers to these viewpoints. When asked about their thoughts on people who believe this they respond with 'When we release a campaign for example #justwearlah we are encouraging women to enjoy fashion despite what they have been told by society.
It is bewildering how this sort of thing can cause someone to question if we are promoting being unhealthy. There is no direct and proven correlation between weight and health. People are fat for so many reasons and it is not our place to question if they are being healthy or not.
Moreover, all bodies healthy or not are deserving of love and should be celebrated'.  
What's Next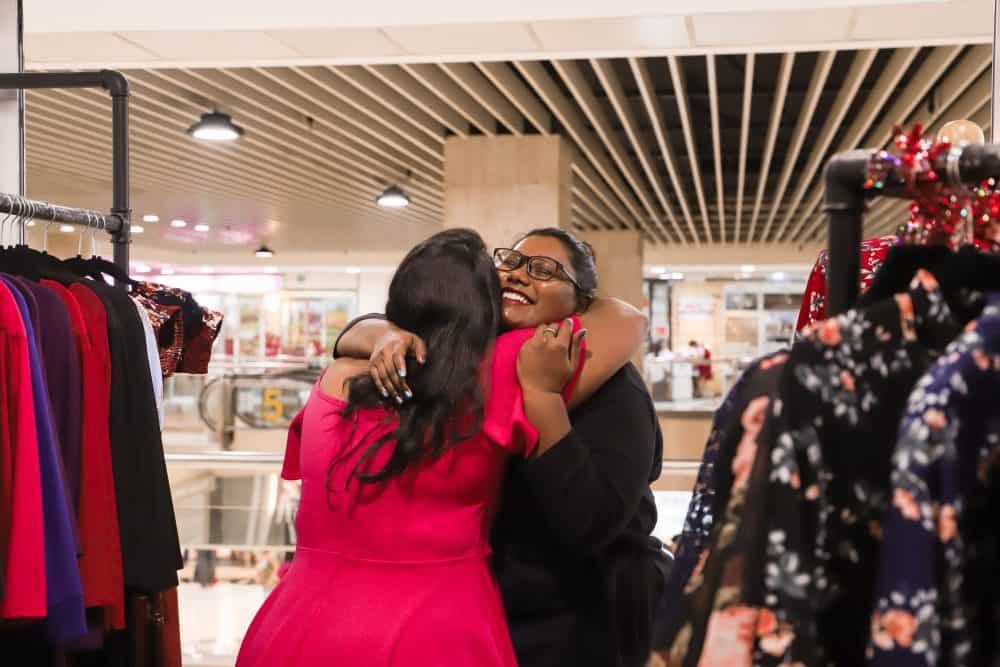 So what's next for The Curve Cult? While they have been designing and stocking their store with their own designs since 2016, they are looking to further expand their brand by manufacturing their designs and possibly even going regional with the label.
More importantly, they are focused on continuing their efforts to foster and promote body positivity and for the label to be more than just mere fashion with campaigns and initiatives to follow the ones they've had so far.
As they put it, "We want to show that women can have fun, there is diversity in the plus size world, with many different body types and this diversity should be celebrated."