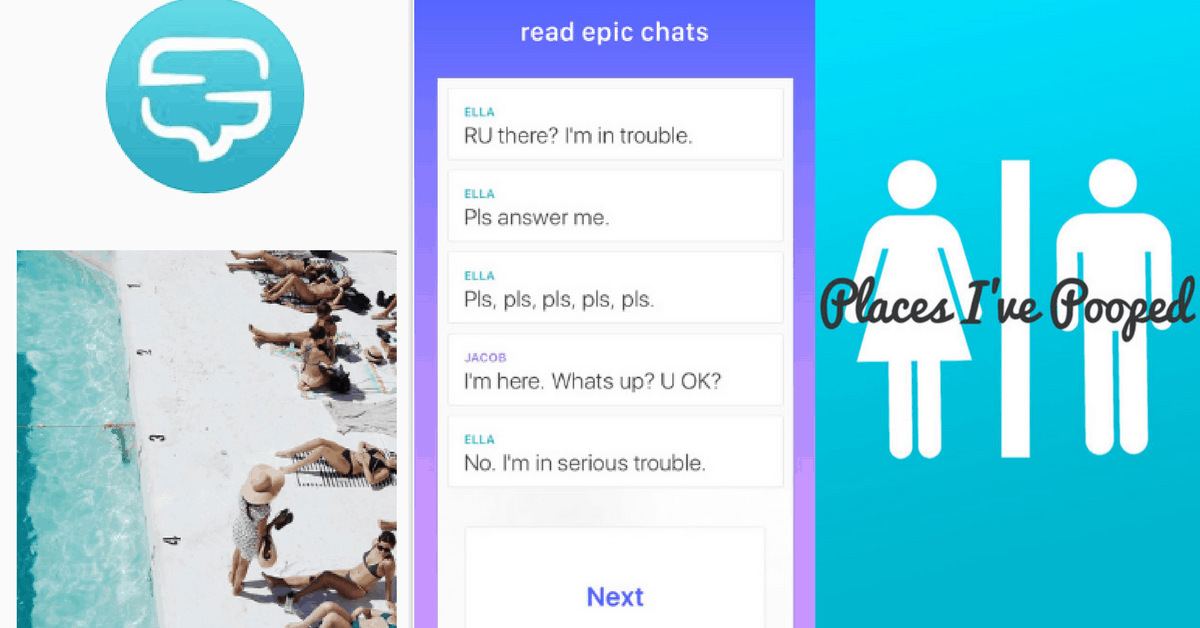 With close to 3 million apps available for download from Google Play and the Apple App Store, there's bound to be some strange ones that you might hesitate to download. While some apps in this list seem potentially useful, others (like the poop tracking one) sound like a load of crap.
Read on to find out more about the 6 apps that you should download, just for the fun of it.
1. The Doppelgänger Search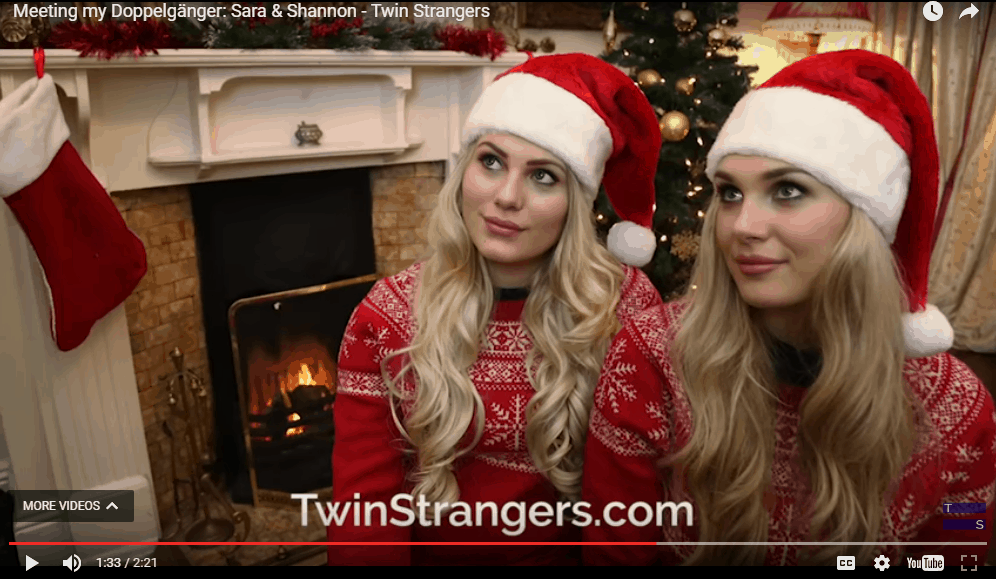 Apparently, there are 7 people in the world who look just like you, and Twin Stranger helps you to connect with them. Using the latest AI face recognition software, the app takes note of your face shape and facial features.
While setting up a profile is free, the cost of the face-matching process depends on how many faces you want to compare yours with. How would you feel meeting someone who looks exactly like you? It's pretty cool and creepy at the same time.
Sign up here.
2. Hater Dater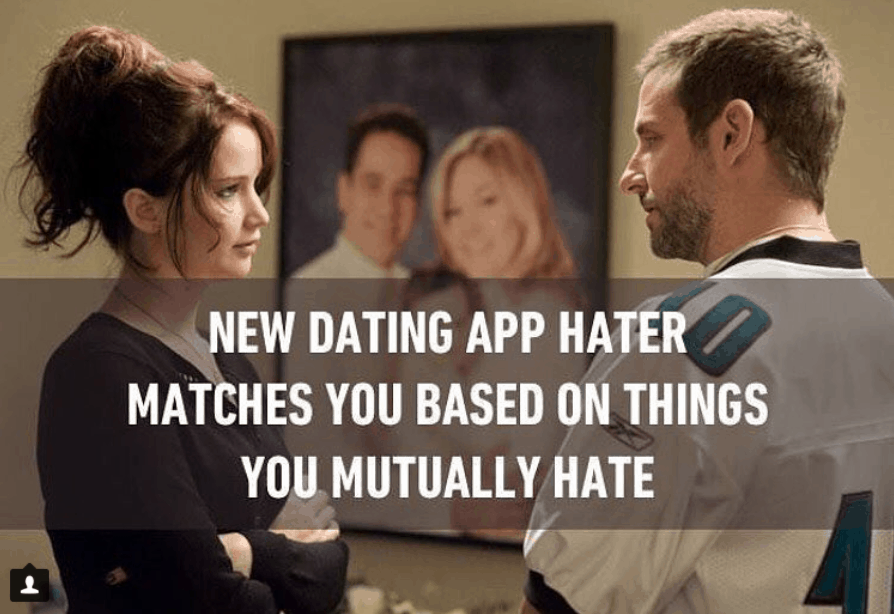 Love through hate? Creator of Hater Dater, Brendan Alpher, believes that people who dislike the same things form closer bonds with each other. So, Hater Dater is a dating app that connects people who hate the same stuff.
After all, no bond is stronger than two people who hate the same person, right?
Similar to other dating apps, users swipe left and right on profiles of potential matches. While setting up a profile, users choose from over 3000 topics including food, politics, sports and some R21 topics.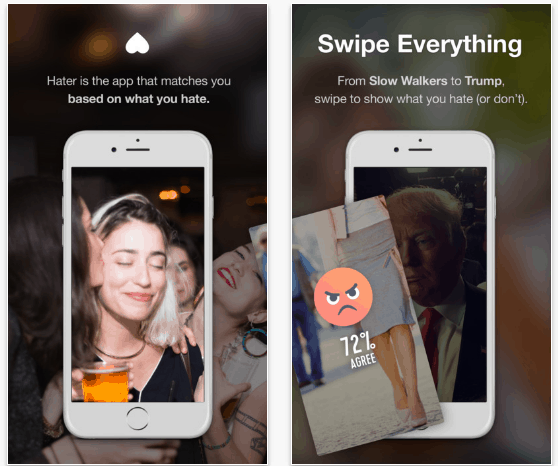 Source
You might expect an app named Hater to be offensive, but the team behind Hater doesn't tolerate hate speech on the platform. The topics chosen by the Hater team do not include racial, ethnic or socioeconomic groups, and users are not able to create their own topics.
Using an algorithm, the system determines the compatibility of users before matching them, providing a percentage of how compatible the pair is. This concept might work, since disagreement on core issues is bound to affect a couple's compatibility at some point.
If you feel really strongly about slow walkers or screaming babies, you might want to let your potential partner know. And there's no easier way than to announce your dislikes than on Hater Dater.
Download it here.
3. Captain Caption
You have the perfect picture ready for the world (read: Instagram). But there's one problem: What should be the caption be? Something witty, or a deep reflective quote?
Scroll through a whole list of caption ideas from Captiona, the search engine for Instagram captions. It's about as easy as it gets. Open the app and enter a keyword, like 'beach' for your holiday photo. Currently, the app contains 134 results for 'beach', including Tumblr quotes like "Life's better with sandy toes" or "The tans fade but the memories last forever."
Get your next caption here.
4. Next Level Filters
Faceapp offers free neutral face transformations on your device. Start by taking a selfie or choose one from your library. Apply the filters — not the usual monochrome or VSCO filters.
These filters allow you to go back in time to see a younger you, or fast forward to see how you would look 50 years down the road. You can also play around with the gender options, seeing how the girl / guy version of you would look.
5. Fiction For The Snapchat Generation
Nowadays, we're spending less time reading storybooks and more time reading text messages. But if we combine them, we'll get Hooked: an app that presents fiction in the form of text messaging.
Instead of turning pages, you tap the screen to bring on the next message. Curious, I downloaded the app and started reading an exchange about hearing a crying baby in the basement.
It wasn't exactly great literature but it sure kept me well, hooked. The app offers a limited number of free stories but from $2.99 a week, you can get unlimited access to all the captivating stories.
Start reading here.
6. The Poop Tracker
This last app is only available in the UK, but it's such a novel idea that we had to talk about it. There are apps to help us record notes and expenses, but what about Foursquare for your defecation?
With this app, you can mark your territory and compare your records with your friends. I'm not sure why anyone would want to document the places they've gone to the bathroom, but it's definitely a creative idea.