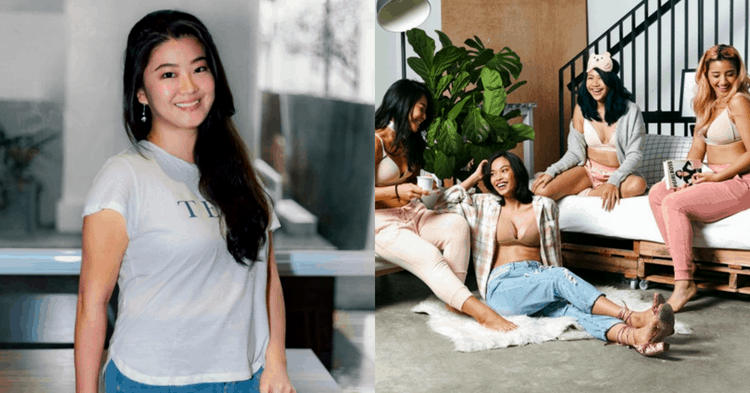 Corsets and girdles – these undergarments were the early inspirations behind the modern underwire bra. For something so often decried as a torture device, the underwire bra only started to gain popularity in the 1950s.
Fast forward 60 years – the bra is undergoing another revolution. Underwire bras continue to be a mainstay in many women's closets and for lingerie labels, but lately, the bralette has been taking over. At the front of the movement right here in Singapore is Terie Sim.
Terie gives a whole new meaning to the term "powerhouse". Currently, she runs two lingerie brands dedicated to going wire-free: HerJuju began in 2016, focusing on lace bralettes, while she started the eponymous Terie just last November, to offer more functional intimates with a commitment to sustainability.
What Women Need
Like many entrepreneurs, Terie got into the lingerie industry by combining her personal needs for a comfortable bra with what she observed were the needs of women around her that the market could not meet then. For about 5 years, Terie couldn't escape these observations while working as a cabin crew for SilkAir. She was surrounded by many women who, like her, had to wear a very tight air stewardess uniform for long hours.
Terie recalls: "It's extremely uncomfortable to be wearing a wired bra up in the air. Especially if you require a lot of freedom of movement, it restricts you a lot and it gives you pain as well."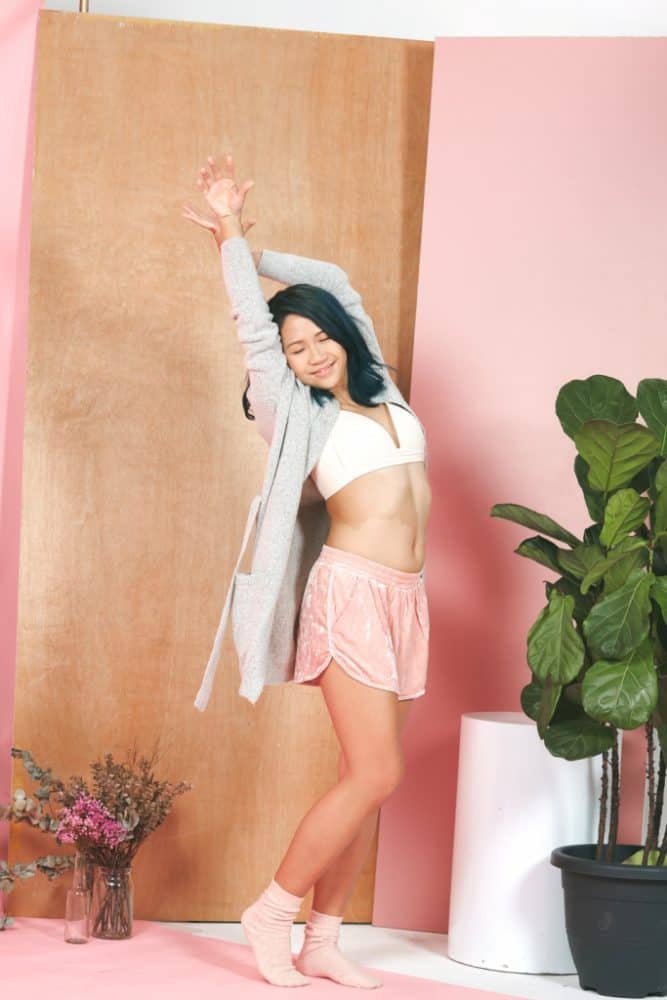 Looking for a solution to help her work better, Terie went to Forever 21 and bought her first bralette. She immediately felt the difference of going wire-free, and wondered why her female colleagues weren't doing the same – they were still subjecting themselves to the painful traditional bras.
"I did some research and I noticed that there's a gap in the market because there weren't enough wireless bras catered for Asian women or the Asian body type. And that point, I think the bralette trend was coming in as well, there weren't many local brands doing bralettes and wireless bras."
She then decided to take the problem into her own hands.
"I thought, since there aren't many good products out there, why not go and start my own? So I went to Guangzhou to source for a manufacturer and I designed my own products, and that's how I came up with the brand."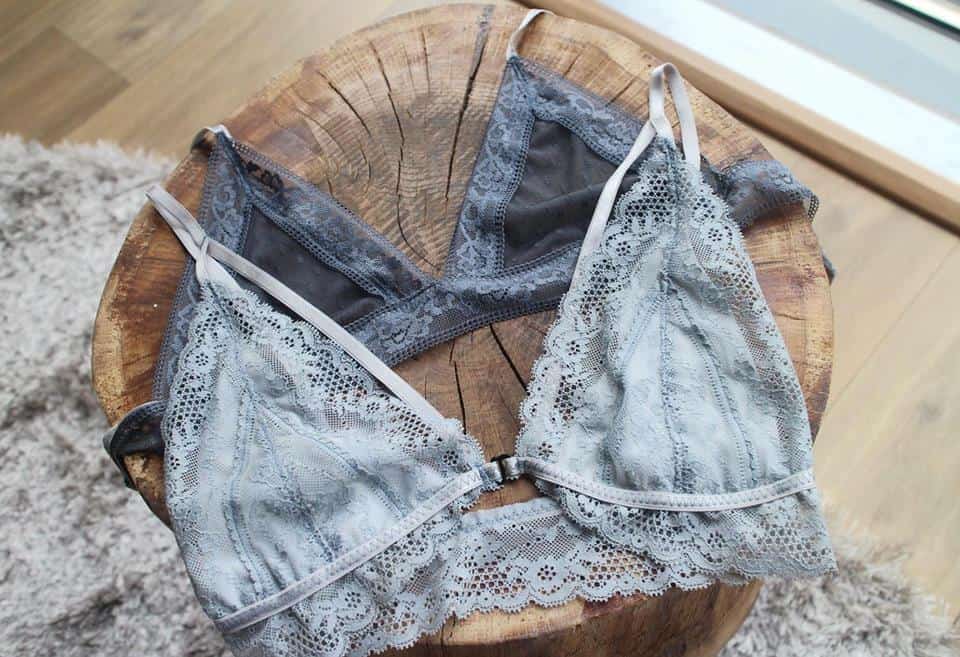 HerJuju, Terie's first foray into the lingerie business two years ago, was riding on the waves of the bralette trend amongst young women all over the world. Finally, here was a product that captures the sexy look reminiscent of the traditional lingerie, but without the torture at the ribs. With their lacy details, longline silhouette, and – of course – freedom from wires, HerJuju's bralettes were a hit.
But with the merging of sexy and comfy comes another paradox us women are increasingly seeking for our intimates: freedom and structure.
In response to this new demand, the Terie brand was born.
By Asian Women, For Asian Women
Terie's resourcefulness isn't the only reason behind her success. She might be running the show by herself, but it's a show that invites and thrives on audience participation.
Thinking back to HerJuju's earliest days at flea markets and pop-up stores, Terie shares: "All the women came back and told me these bras are comfortable and great, but the problem is that they don't really give you the structure, the fit and the support."
"So with the feedback, I created Terie, and Terie is a totally different version of HerJuju."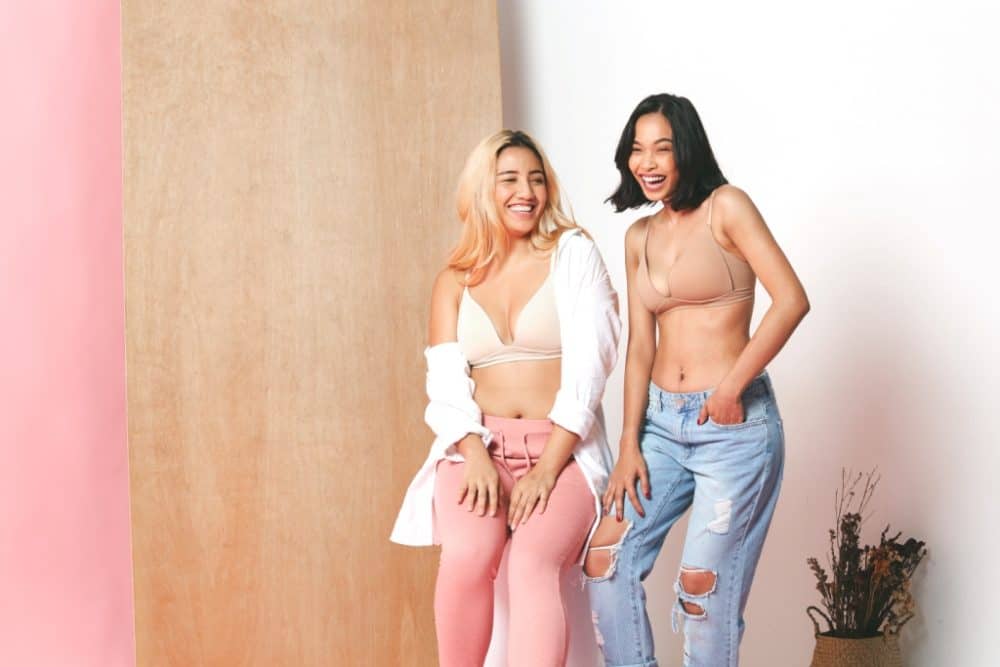 The difference is clear. Compared to the lacy HerJuju, the eponymous brand sports not just more casual styles and more structured support, but also a nude collection. At Terie, 'nude' doesn't mean 'light'. If the United States has been introducing nude lingerie lines for women of colour, it's time that Singapore does so too.
Terie has certainly observed the need: "A lot of Malay and Indian women have come up and told me they can't find a classic nude colour to match their skin colour. It's very difficult, because beauty now is all about how women should be fair and pale-looking."
That's why she created the current three colours – classic nude, soft blush, and tan – with plans to bring in more brown tones, to "cater to women in Singapore, so that all races are included and none is left out."

Through this mission of inclusion, Terie wants to tackle the heart of the problem: female beauty standards.
"We're trying to redefine how women see beauty, how women are supposed to look at lingerie," Terie says. "Most brands give off the image that lingerie is supposed to be sexy and sensual, but it's not supposed to be like that. It's a daily necessity first. So we want to change the entire idea of how women should look at themselves starting with their lingerie pieces."
For inspiration, Terie turns to the women in Singapore. She shares with pride that Terie uses local women from all walks of life as their lingerie models.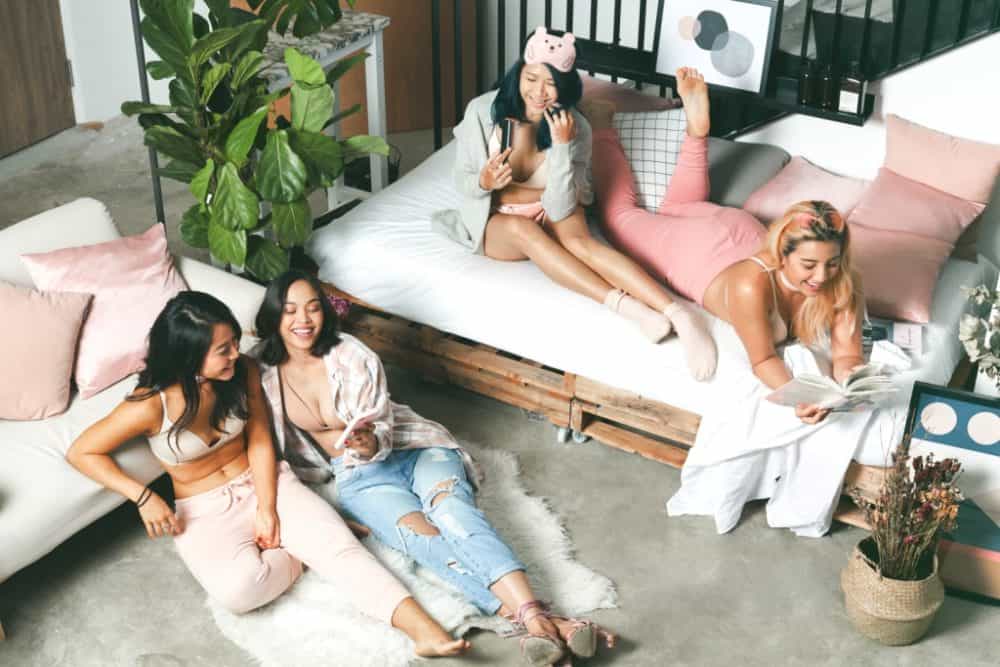 "Being a local brand, we also support our local women. Women who are Terie models are women from all walks of life, who are a range of different skin colours, sizes and ages. We don't select them based on how pretty they look. We want all women to feel comfortable and beautiful wearing our products."
From Metal To Bamboo
You've probably noticed that the term 'comfort' gets thrown around a lot during my interview with Terie. But for the brand, comfort goes beyond freedom from metal contraptions.
The padded linings of Terie bras are made of a customised organic bamboo, rather than the common polyester. As a fast-growing crop that can grow naturally without pesticides, bamboo has been widely lauded as an eco-friendly fabric. This effort towards sustainability also sets Terie apart from other brands selling wireless bras.
It's not all about competition, though.
"If I want to create something," Terie says. "I want to be responsible and do my part as well, not only to improve the lingerie market or industry, but more to reduce the harm to the environment with the materials being used."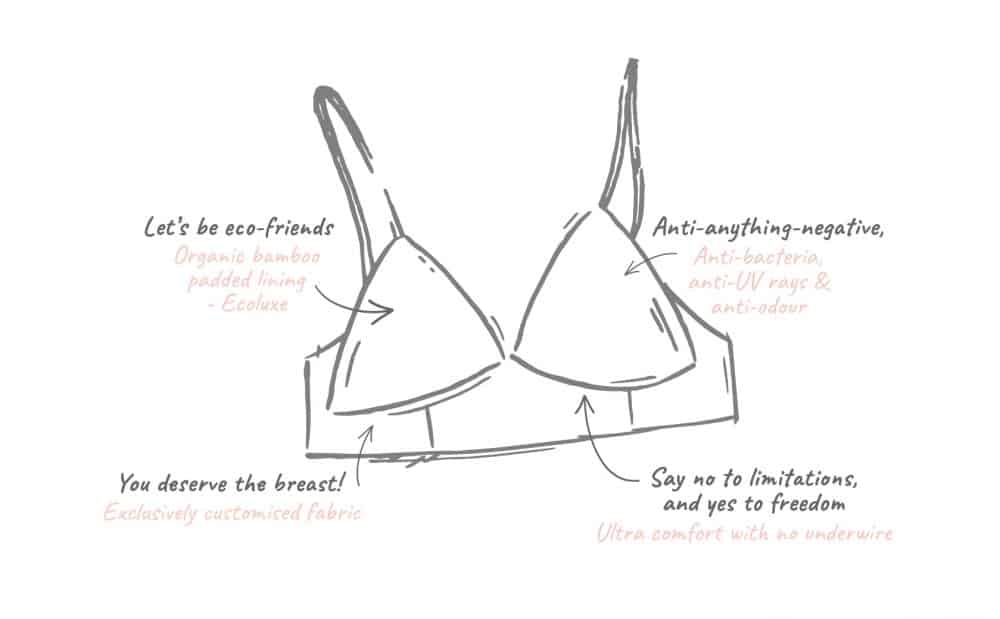 So how does organic bamboo lining add to comfort? Terie bras are anti-bacterial and anti-odour, and provide UV protection – perfect for our Singapore weather, and all thanks to the natural fabric.
With such benefits, it's no wonder Terie wants to push the use of bamboo further. For the current collection, only the lining is made of bamboo, while nylon forms the body. However, Terie is already working to fix that.
By popular demand, Terie will soon be launching a classic black collection, and at the moment, she's working hard to have the products be 100% sustainable eventually, perhaps with the use of organic cotton or more organic bamboo.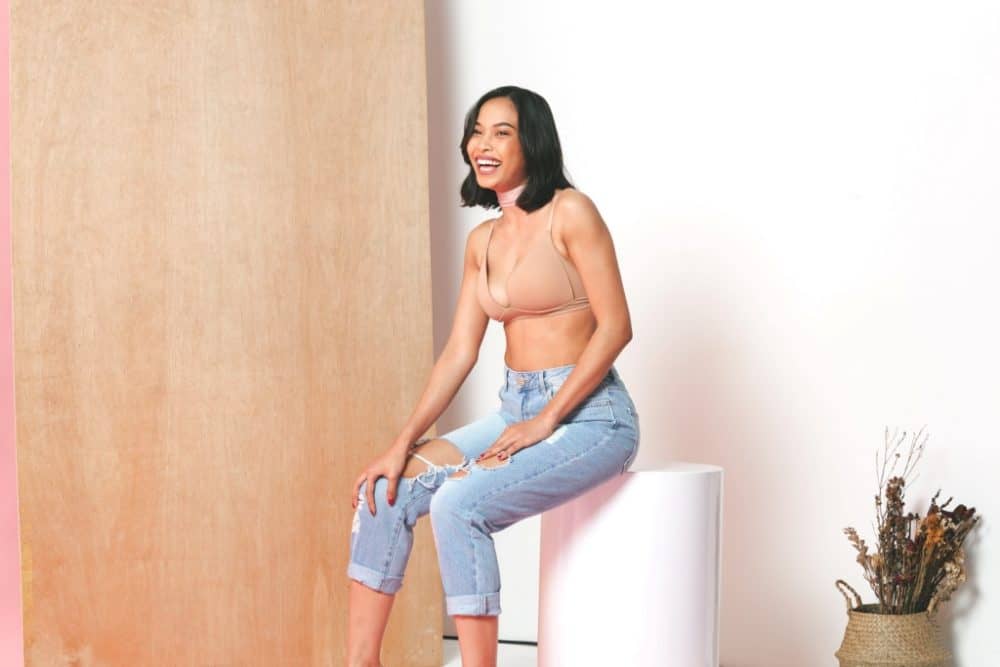 Listening To Women
Terie's extra steps to enhance comfort and reduce carbon footprint have paid off. Even though it's only been seven months, the designs at Terie have received an overwhelming amount of love from women – many or them return to purchase more pieces for their friends and family.
Terie is eager to credit the success to the unique two-way connection between her and her costumers.
"We keep a very close personal relationship with our customers. For the upcoming range and colours, we're not the one driving the creations; the customers are the ones coming back with the feedback, providing us with what they want next."
And what do they want next? More colours – besides black, Terie looks to bring in olive and periwinkle – and sustainable underwear. And finally, a wireless push-up bra. That's a very real thing, and Terie wants to make sure you know it.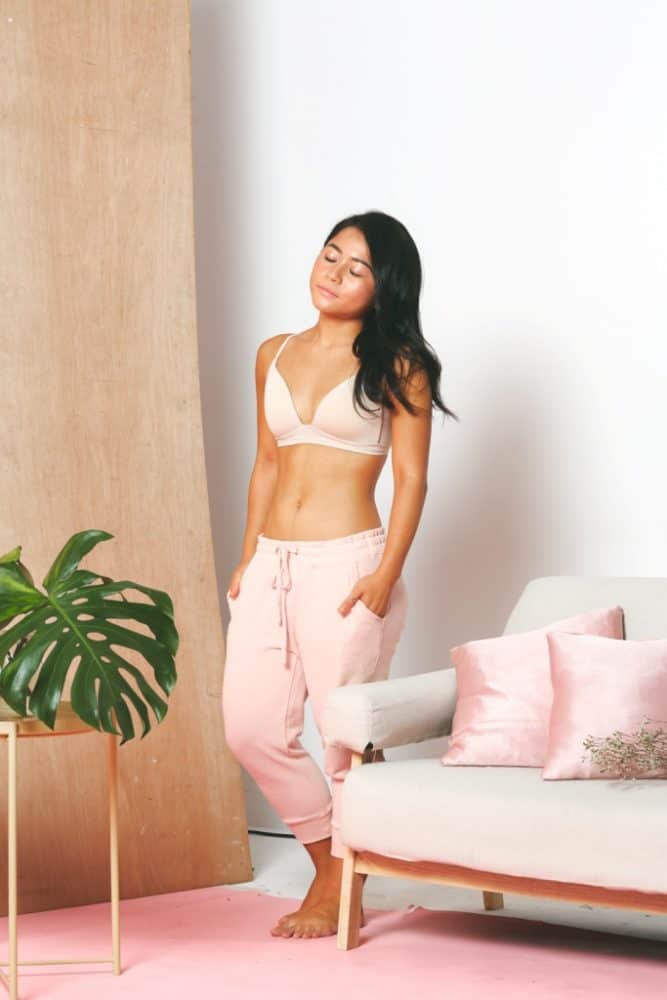 Most of all – with the wireless push-up bra – she wants women to know that you can feel comfortable and sexy at the same time.
"We're trying to convince women to prioritise their comfort over aesthetics first. But we understand that a lot of women still want to look feminine and sexy, and we've got your back on that as well."
Taking The Wireless Leap
Do women really need to be convinced to go wireless? The doubts are more common than you'd think.
Terie believes there's a stigma especially in Asia: "Many women still think that if they change to wireless products, their breasts are going to sag. But that's a myth and not true."
"The truth is that wireless bras are not going to give you as many aesthetic benefits, they're not going to be as perky or as full, but that's because with wireless bras, we're looking for comfort."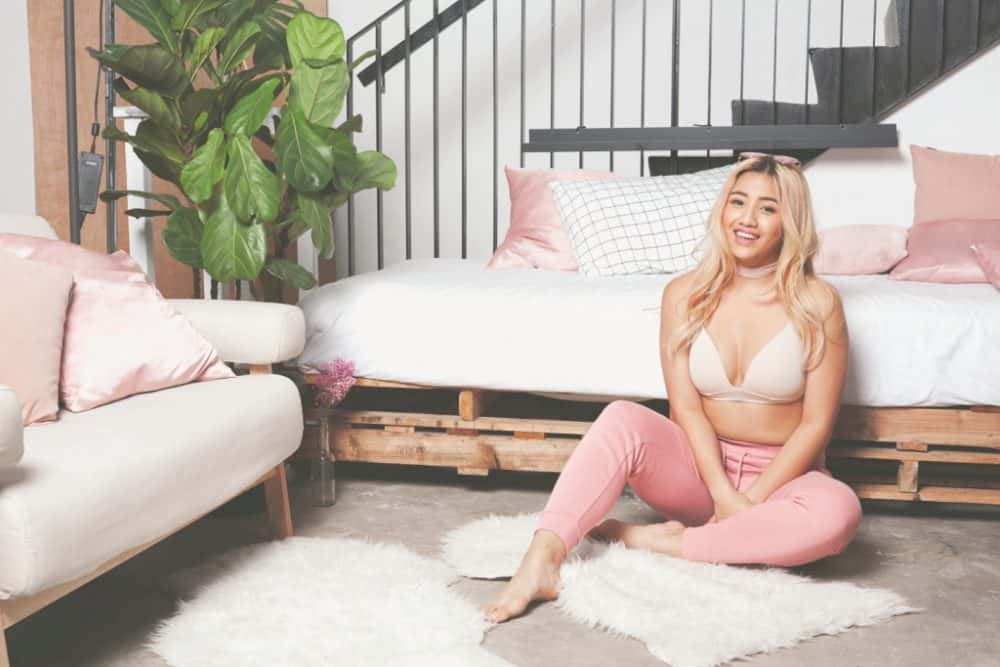 More than just selling products, Terie is trying to change the attitude of women who would wear something uncomfortable just because it looks good.
"It's ok to not look so full," she says. "You should love your body."
Photos: Terie Sim