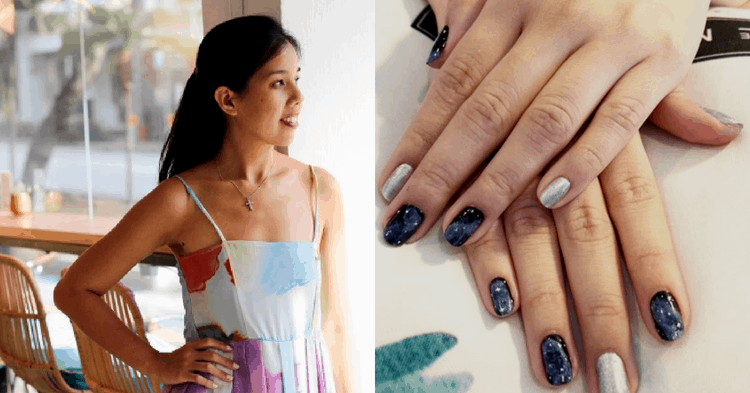 Nestled in the midst of Haji Lane – arguably one of the most hipster neighbourhoods in Singapore – is The Nail Social. At first glance, it appears to be your typical manicure go-to spot – yet, unlike the average nail salon, The Nail Social is a salon with a difference.
Founded by Cheryl and Germaine who have both been in the nail industry for more than ten years, the Nail Social started operations in January 2015.
Cheryl, who started her first business at the age of only 22, also won her first major entrepreneurship award, the Spirit of Enterprise, at the age of 25.
Her entrepreneurship journey can be traced back to Singapore's first Pod Hostel, back in 2011.
She built it up to become one of Singapore's top flashpacker hostels – "only to be forced out of (her) own company after two years by an investor, without receiving a single cent of profit."
Reflecting on the encounter, she says: "This episode really opened my eyes to the reality of running a business. I decided then that I did not want to be the kind of entrepreneur who was motivated solely by money and started looking into the idea of running a social enterprise."
Why Choose A Nail Salon?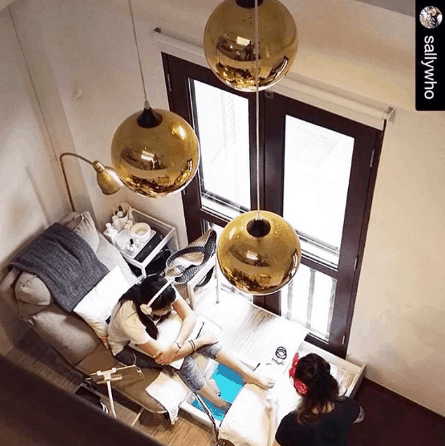 Why – and how – did this desire result in the creation of a nail salon for the pursuit of social good?
Trained as a nail technician in 2005, Cheryl opened her first business some ten years ago as a nail salon in Bugis. This was also where she met Germaine, her current partner – who joined her then as a trainee manicurist, eventually rising up to become the manager of her salon.
"We were working together for about six years before she got married and moved overseas for a few years. We got in contact again a month after she moved back to Singapore in 2014, and started talking about starting a nail salon business together."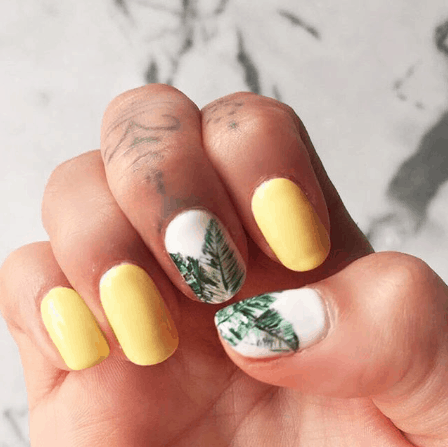 "Given our individual past experiences, it seemed like the perfect opportunity to combine our passion with a social cause, and to put our knowledge and skill to good use," Cheryl explains.
Germaine's motivation to partake in this social cause, on the other hand, stemmed from her first-hand experience of the challenges faced by a single-parent household – raised by a single mother, she had to drop out of secondary school to help with family finances. Hence, she wanted to find a way to help others from single-parent backgrounds.
This led to The Nail Social, where they also created a vocational training and employment programme to benefit other women who could not find a job and were struggling financially.
A Partnership With Social Service Organizations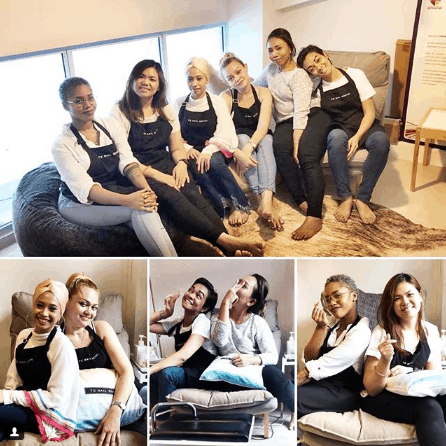 The Nail Social works closely with social service agencies and voluntary welfare organizations (VWOs) in identifying suitable individuals for their social enterprise. When The Nail Social is holding a recruitment drive, they reach out to these organizations to identify beneficiaries suited for the programme.
"Over the years, we have formed close relationships with most of the social workers and they will contact us when they have a beneficiary whom they feel is suitable for our programme. By working with the social workers directly, we are then able to better understand the backgrounds and current challenges of the beneficiary and ascertain whether they will be able to benefit from our programme," Cheryl tells me.
To date, The Nail Social has accepted 24 beneficiaries into their vocational training programme.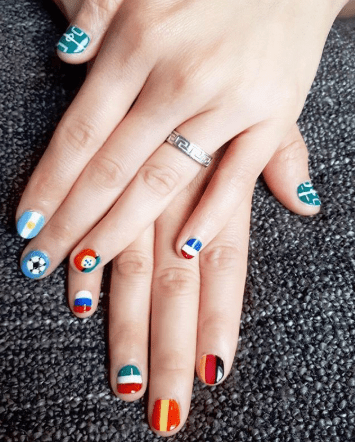 While some of them have moved on to other employment, Cheryl shares that the team is "comforted in the knowledge that (these women) now have an employable skill that no one can take away from them."
Nonetheless, there are also those who have stayed with The Nail Social and risen through the ranks to manage the operations and needs of the nail salon.
"One beneficiary, a single mother of six children, has been promoted to Salon Manager and she manages the daily operations of our Haji Lane outlet now. Another beneficiary, a single mother of five children, has been promoted to Trainer and she uses her skills to now train and mentor the new beneficiaries that join us," Cheryl explains.
Navigating Unseen Challenges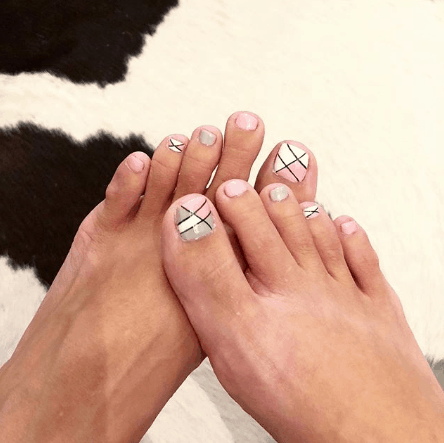 As with most endeavours, running a nail salon that employs marginalized women comes with a fair share of unseen challenges. Acknowledging that it is "hard enough running a business, let alone a social enterprise that employs marginalised women," Cheryl shares that she has since learnt that "it is very hard to help someone if they don't help themselves."
Citing her experience with "some very disappointing hires and dropouts," Cheryl explains that these were women who "didn't take the training (or) job seriously," or "who weren't ready to let go of their past lives (and) habits.
While these circumstances used to affect her, she now embraces things with renewed perspective.
"All we can do is present these women with an opportunity, but we can't force them to embrace or appreciate it," she reasons. This is perhaps why she now chooses to focus instead on "the ones who have worked hard, and are committed to improving their lives."
Paying It Forward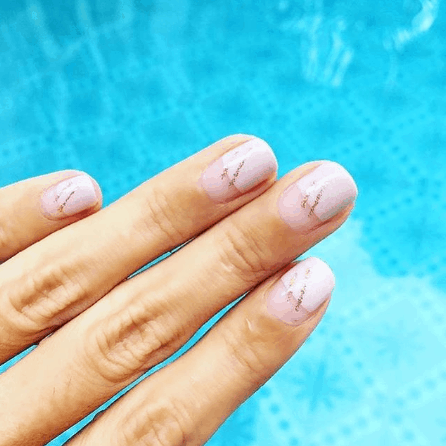 Despite the challenges along the way, the journey of growth for The Nail Social has its fair share of joy too – Cheryl cites a recent incident of a staff outing where they gave manicures to the elderly and nurses at a nursing home.
"We partnered with our customer, Sherry – who founded BeKindSG – who donated fresh flowers from her wedding for the outing. We met in her hotel room the day after her wedding to pack all the flowers into smaller bunches, and then proceeded to the nursing home to give out these small bunches of flowers to old folks and nurses.
The smiles on the faces of the recipients was bright enough to light up the room! The day started out with all the staff dreading the activity, but at the end of the day, everyone was in high spirits and eagerly asking when we could do this again," she says.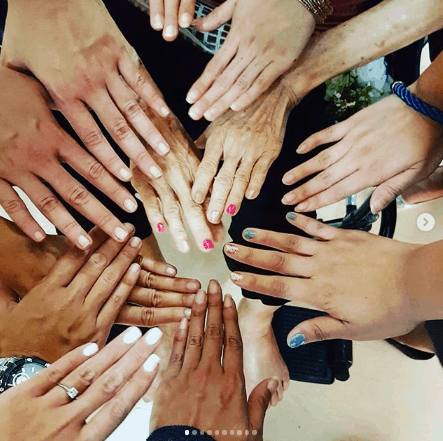 Cheryl describes this encounter as a "great learning experience" for all the staff, and points out that "even though (they) were 'beneficiaries' themselves, (they had) found a way to give back in their own way and put their skills to good use to bring a smile to someone else."
A few days later, the nursing home called to invite the team at The Nail Social for another session at another branch – the elderly recipients had enjoyed the manicures very much! I imagine that this would have been the icing on the cake to an already enriching experience.
Expansion And Growth
Since the establishment of The Nail Social three years ago, they have opened a second outlet within The Social Space, a multi-concept social enterprise space at Kreta Ayer Road in May this year.
Moving forward, The Nail Social aims to open more outlets so that they can train and employ more people – more outlets would also create more opportunities for their existing beneficiaries to get promoted.
Check them out on Facebook and Instagram!
Featured Image: Zerrin and The Nail Social