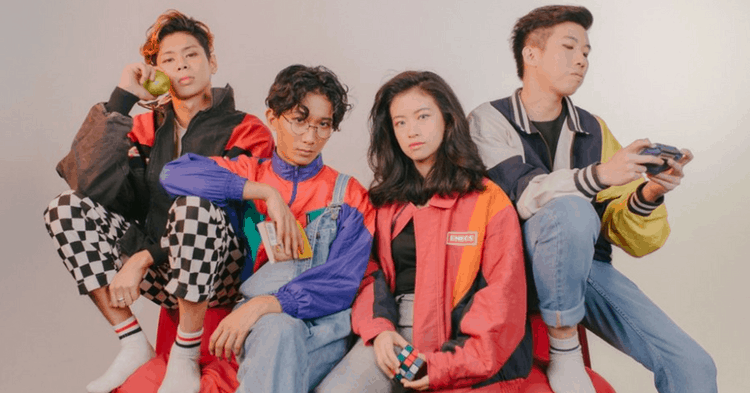 Making it big in the music industry takes time. Artists have been known to struggle for decades just to get an official launch.
However, an exception to this is a rising sensation – Disco Hue. This synth-pop quartet comprises of Sherlyn Leo (Lead Vocalist), Auzaie Zie (Keyboardist/Vocalist), Rush Ang (Guitarist) and Billy Chua (Drummer).
Established in 2012,  this band has made it more than once to the chart-busters in less than six years. With a unique taste in music that serves a balance between two musical eras, they like to experiment and create something new.
After a few years of stage performances and gigs, Disco Hue came up with their debut EP 'Arcade' in the year 2016.
Their single "Gotta Find You" became a smashing hit within the week of its release. Following singles, including "I'll Be Waiting" and "Plastic Hearts" became widely popular as well.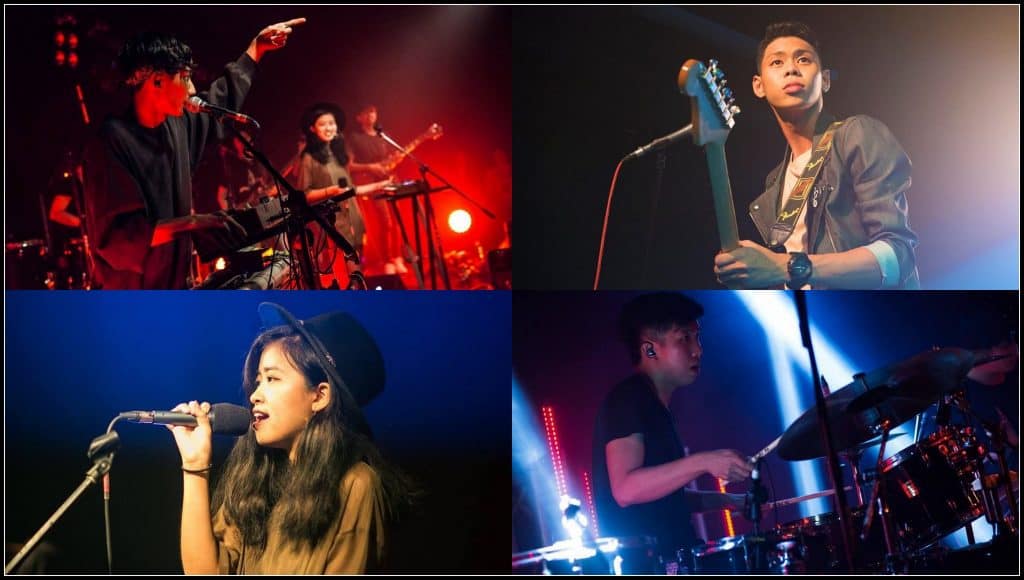 Last week, Singapore witnessed the release of the band's brand new single "Can't Be Mine" on all major digital platforms. With the official video launch due this week, I caught up with the band to find out about their journey so far and their future plans.
Secondary School, Choir & A Love For Music
We are sitting in a coffee shop at Orchard Road and I can't help but notice how young they seem. As it turns out – they are. The average age of this band is 23.
They all started an affair with music when they were just in school.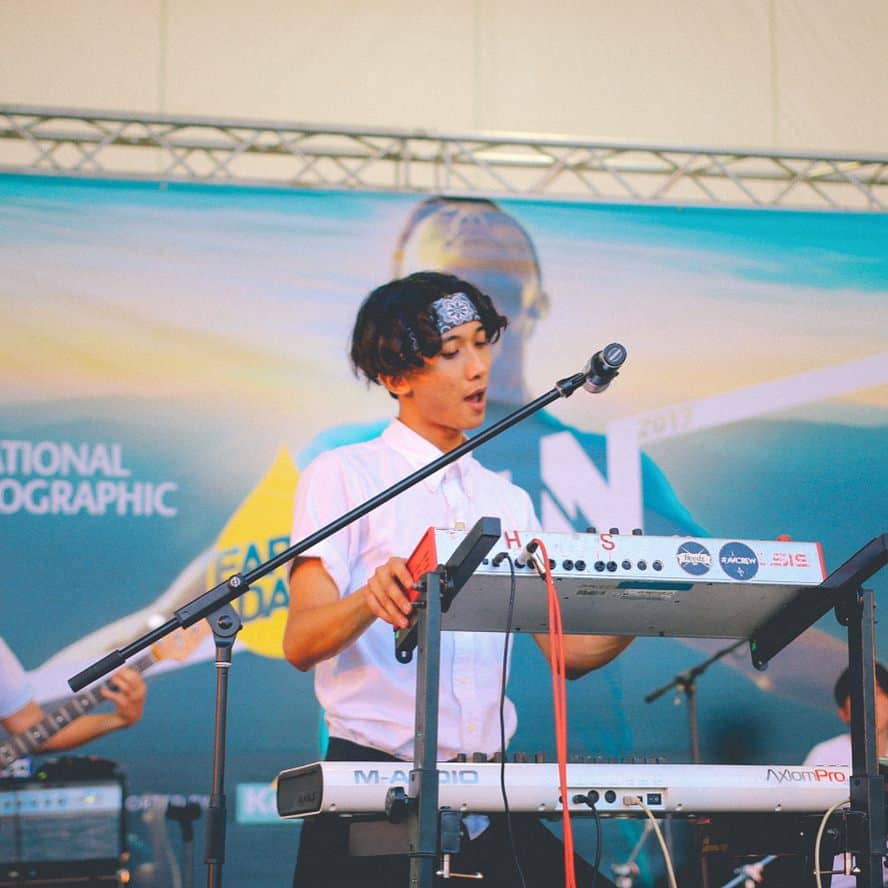 Zie, who is actually "the first generation" member of the band, tells me that he does not remember when his love for music turned into this raging passion.
"I was fed music all the time. My dad would listen to the likes of Bon Jovi while my mom would enjoy Westlife numbers all the time. Even in school, I was always into music for CCA. The idea of putting together a band came somewhere around 9 years ago, in secondary school."
Sherlyn's story also dates back to secondary school. She was a choir member and eventually got into singing covers.
In fact, Zie discovered her on Vine when she was 17. " I knew that I was into music more than the average person," she laughs.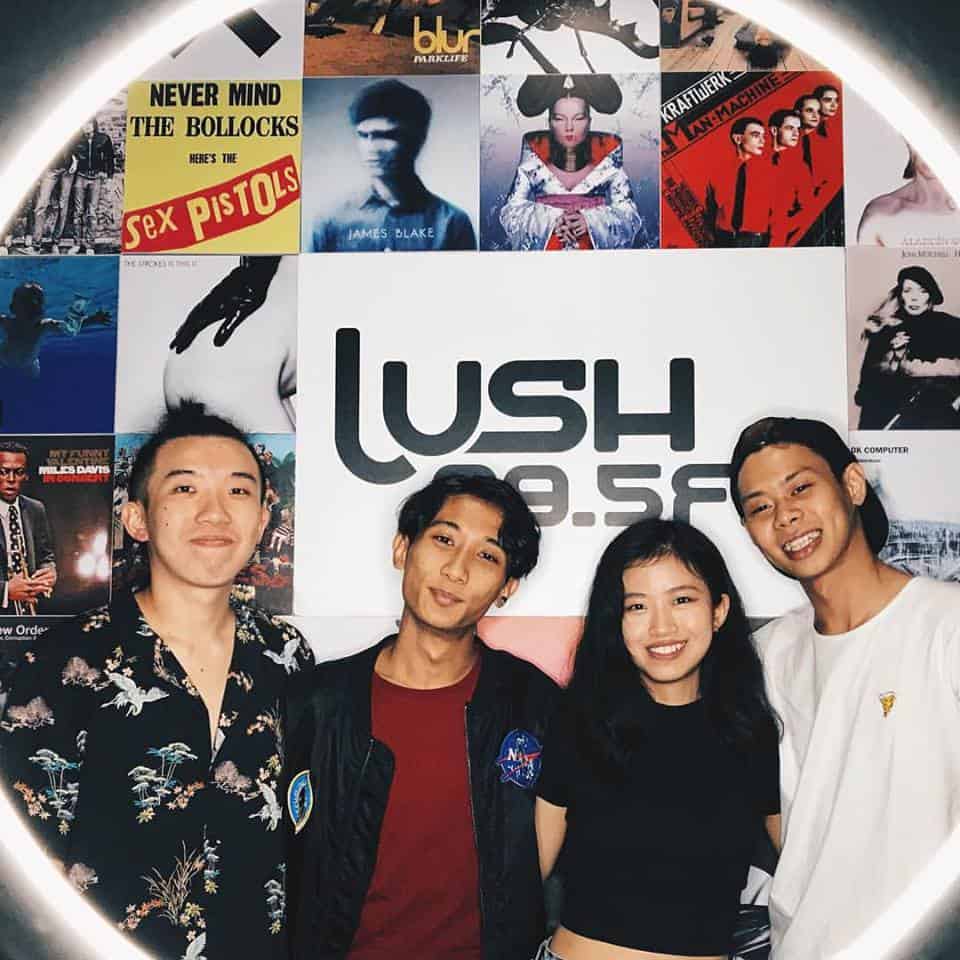 I turn to Billy and he tells me that he was in the choir too.
"I was 15 and I was forced to join the choir," he complains. He was eventually asked to pick an instrument and chose drums because they were "cool".
Rush picked up the guitar when he was 15 and went ahead to pursue a Diploma in Music and Audio Technology from Singapore Polytechnic and Honors in Creative Music from London.
Disco Hue:The Beginning
Zie and Billy were the first met at a camp where Zie loved Billy's drumming and recruited him for the band. He met Rush in polytechnic (they were batch-mates) and eventually Sherlyn came along.
"When it all began, we were 4 teenagers just hanging out in the basement and jamming all the time," says Rush. "Yeah, before the first EP, we were a band for almost three years. We did shows," adds Billy.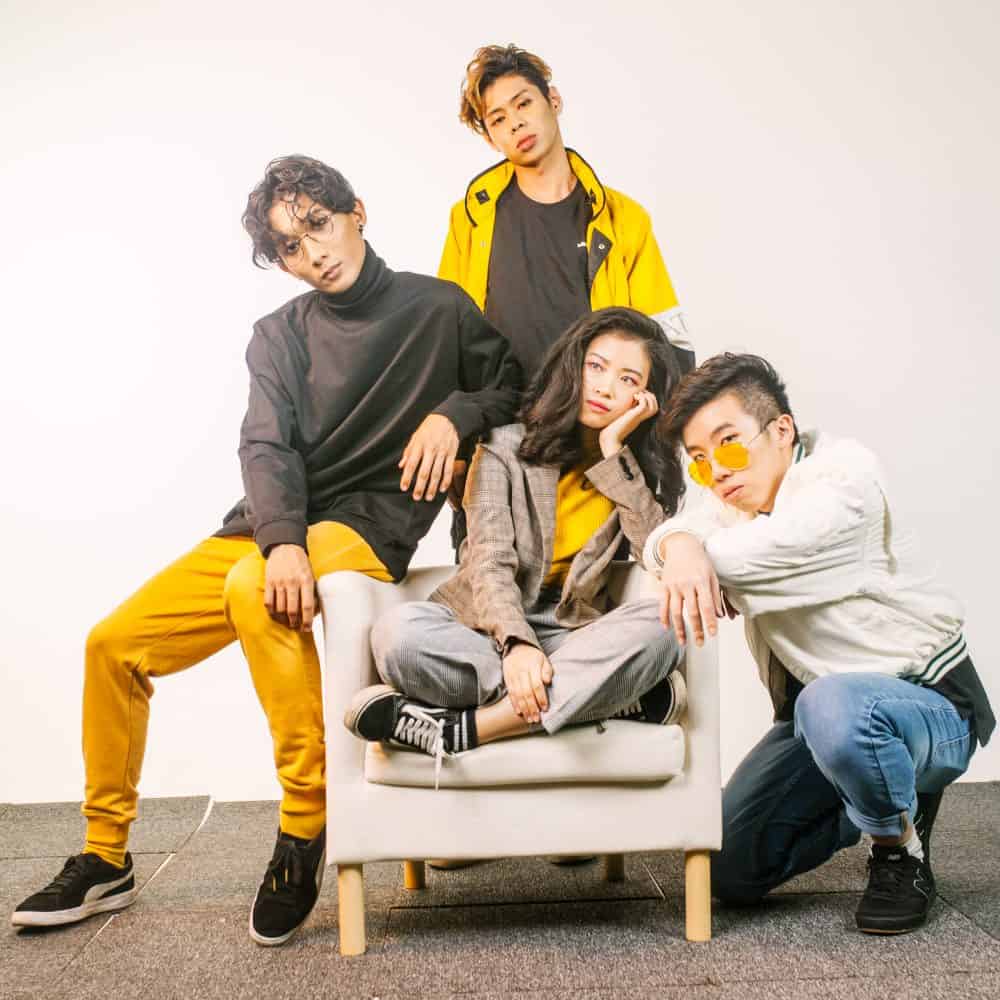 I am curious about the interesting name that they gave to their band.
Billy explains: "'Disco' was something that we were obsessed with. We were in love with bands like 'Disco' and 'My Dear Disco'. The term 'hue' came later on."
"'Hue' means a spectrum of colors and we like to think of our band as a spectrum of genres. So, we felt that "Disco Hue" completely represented the band and our music, hence this name."
Yet, I began to wonder when they decided to finalize the band members. After all, it is a well-known fact that most bands undergo lineup changes.
"When no one was complaining for a long period of time, I knew they were here to stay!" he laughs.
Journeying Together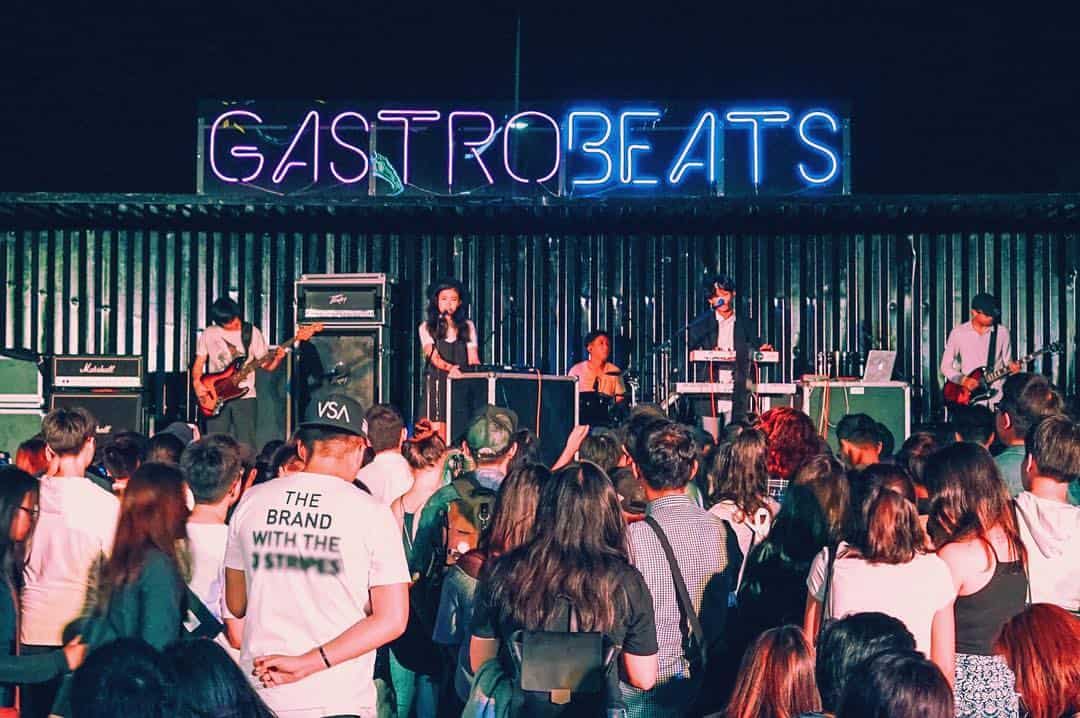 We talk about the past six years and the journey of the band from "Arcade" to "Can't Be Mine".
They all agree when Rush says: "We are more mature now. We have learnt from our mistakes and are very comfortable where we are as a band today."
Sherlyn adds that "we all have gone through stuff in the past 6 years. Now we have our personal journeys to draw inspiration from and that makes the process more sincere."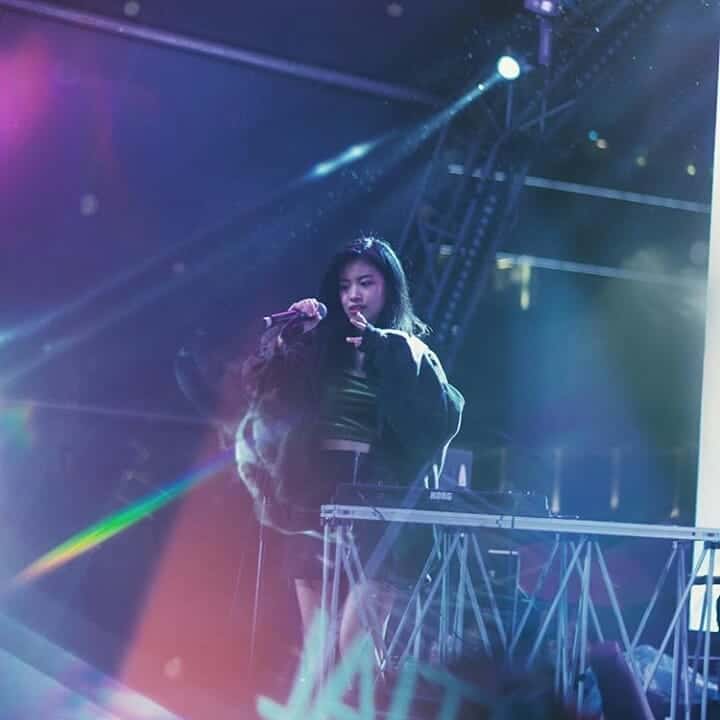 Zie agrees. "We were so young when we started, almost shallow, but not anymore. We have basic thoughts and a structured process now." Billy chimes in to explain his perspective.
 "As a drummer, I get to sit in the back and observe. I have seen this band grow. I am actually happy about all mistakes that we made in the past because we learnt from them. We are more disciplined and sorted now."
He points towards their manager Lennat Mak sitting beside me and says that getting her on board has been quite a game-changer. He explains how she has guided them to be more professionally committed towards music.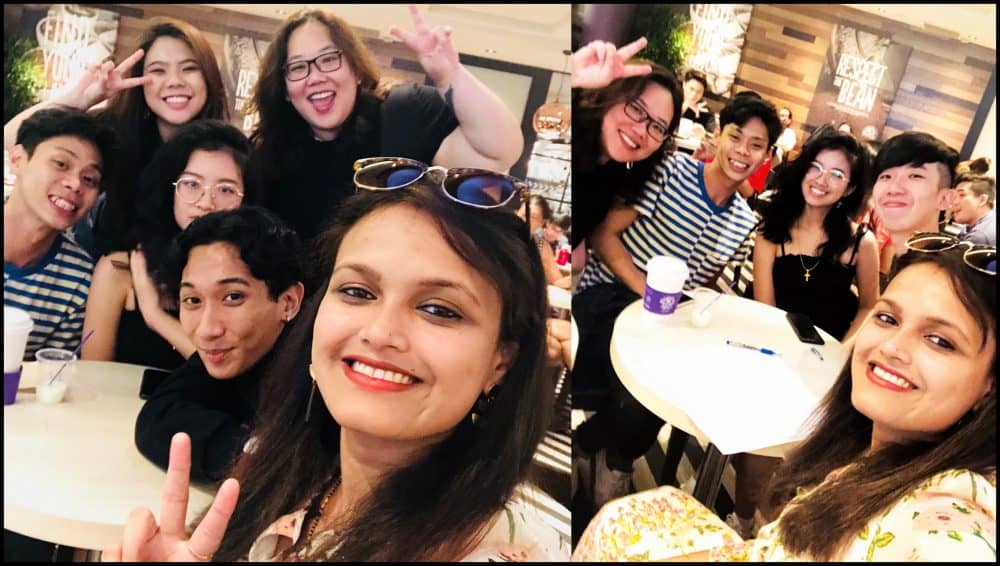 If anything, these young artists are an inspiration for all those who want to pursue their passion and make it big. The team is all set for the official video launch happening this week and so are we.