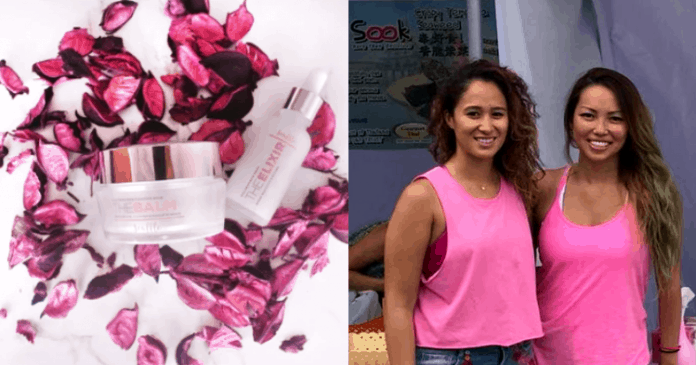 It is no hidden fact that Singaporeans have to deal with the scorching heat on our sunny island. And in the realm of skincare, that can sometimes be challenging. Damage from UV exposure, oily skin, clogged pores – the list goes on.
With this comes a great deal of considerations when buying the right set of skincare products for your skin.
Enter Soufflé Beauty – the skincare brand that is specially curated to combat the crazy humid climate we all live in.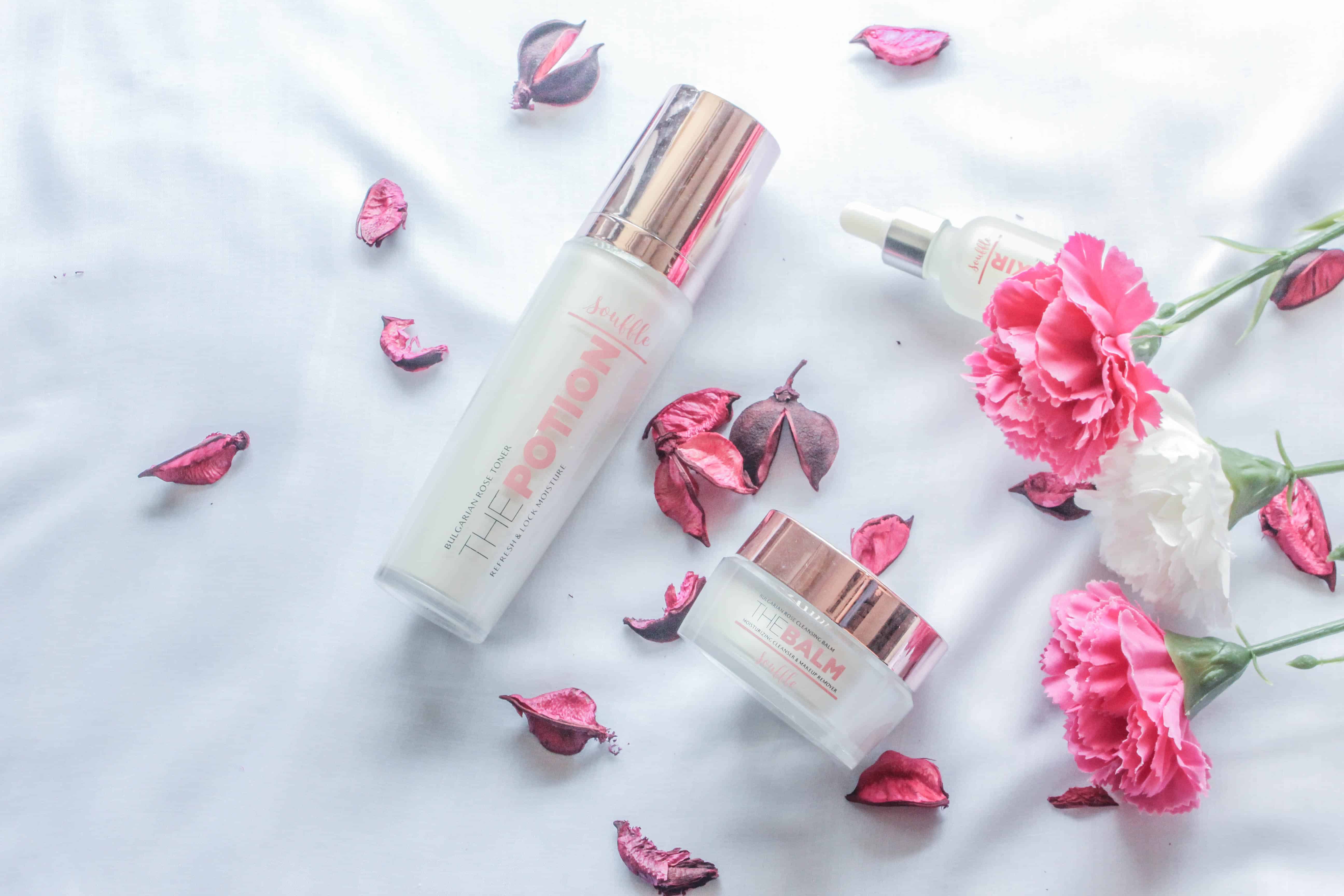 Passion For Beauty
Minnie and Tarfa, both 29-years-old, are no strangers to the world of beauty.
While Minnie has always been curious about the reason behind each ingredient that goes into skincare and cosmetic products, Tarfa takes pride in her strict skincare selection criteria.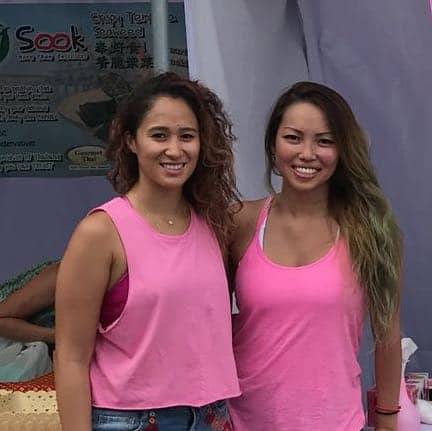 The two friends first met in Switzerland during their University days, but their Soufflé Beauty journey did not start just yet.
Minnie went into marketing for various B2B and B2C companies, while Tarfa was working in the Ministry of Commerce in Kuwait.
"After struggling to find the right set of products for our skin, we've both had a view on what an ideal skincare product should be like for quite a while," Minnie recalls.
Can't Find It? Create It
Back in 2017, skincare products that are light enough for the Singapore humidity were rare to find. Even so, "light" skincare was – and still is – often associated with diluted products that are not effective enough.
It also became tougher to find a quick and easy routine for those who aren't keen on layering too many products on the skin – particularly consumers who didn't jump on the 10-step K-beauty bandwagon.
With these market indicators, the duo took matters into their own hands and set up a meeting with a team of scientific researchers.
"We managed to pique their interest in formulating a brand new product. One thing led to another and the market was soon telling us that the time was ripe to start our very own line of skincare products," Minnie says.
Light As A Soufflé
Akin to the dessert, the brand calls for people to think of their skincare line as light and fluffy.
"We wanted something that was packed with goodness but still light on the skin, and the soufflé dessert is the perfect analogy for this message," Minnie explains the origin of the brand's name.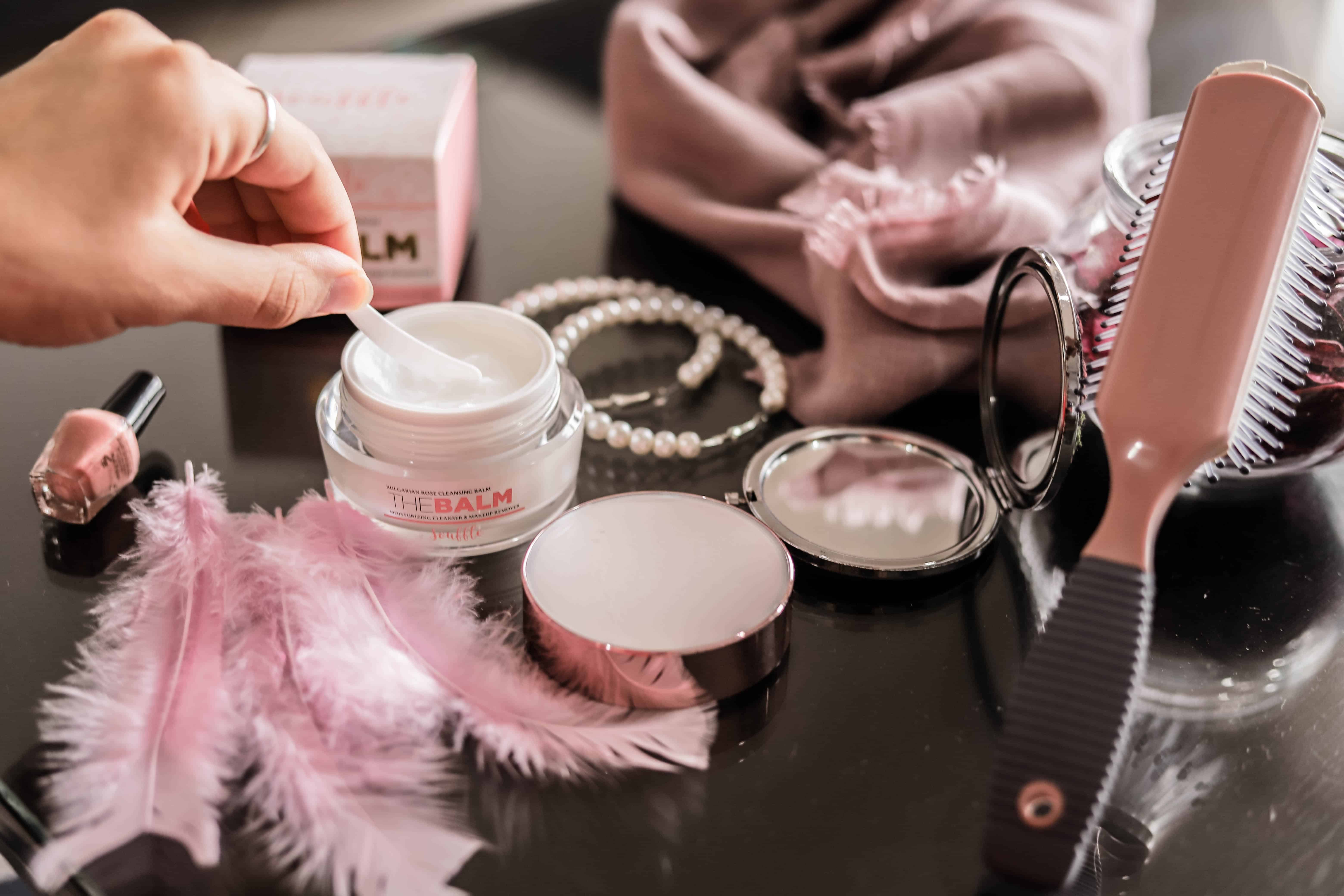 Though affordable, Soufflé Beauty does not skimp on its quality.
The potent ingredients in their products are also present in some of the high-end skincare in the market, making them comparable to the bigger brands without compromising your budget.
"Our products are all made in Singapore by a GMP-certified lab and the formulae is a result of an intersection between market needs and breakthrough scientific research."
For the socially conscious, you can also take delight in the fact that the brand does not test its products on animals.
A Marriage Of Science And Tradition
Apart from these products containing no alcohol and parabens, Soufflé Beauty's skincare line shines a particular focus on two ingredients – rose and Bifida Ferment Lysate, a probiotic.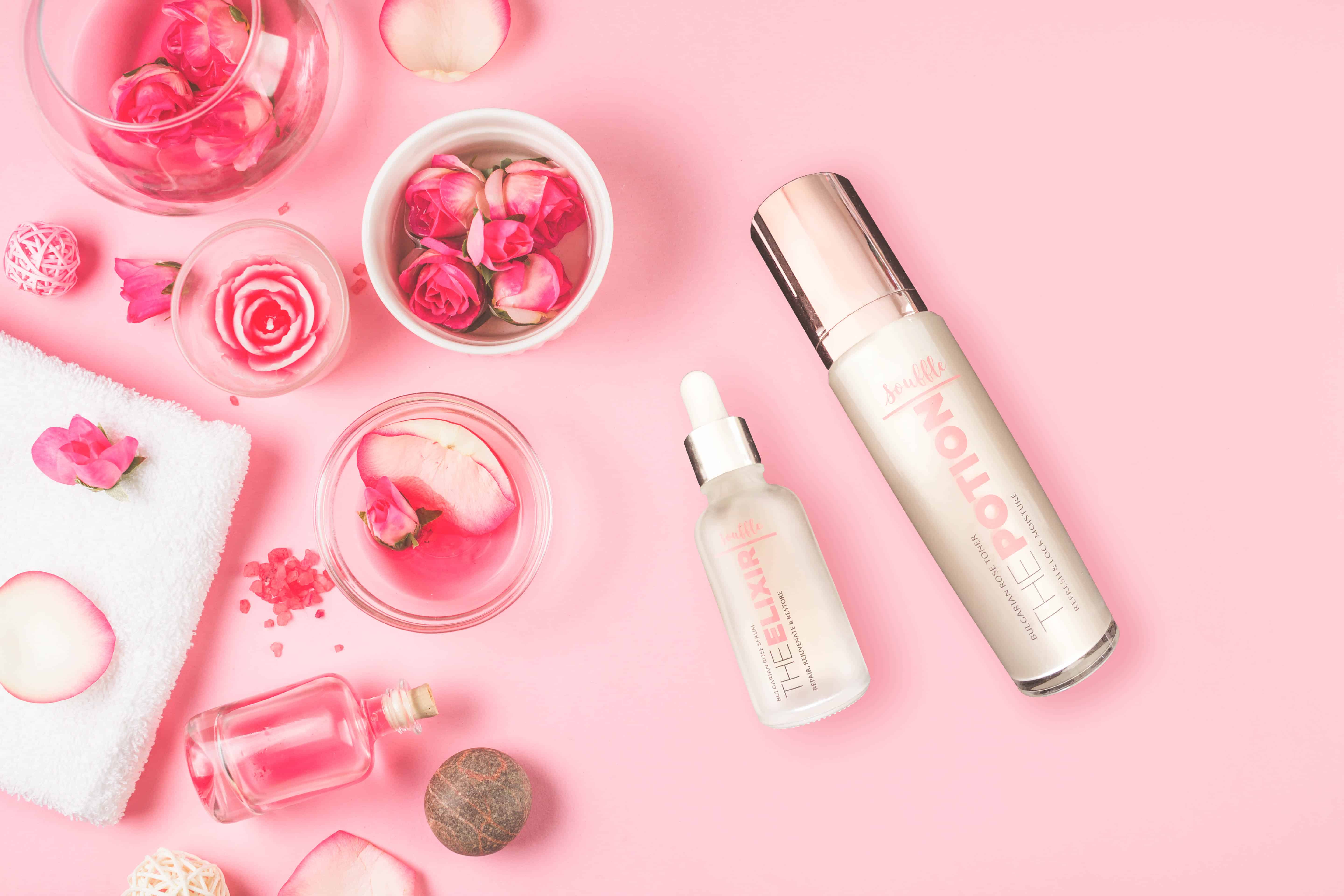 The skincare benefits of rose are aplenty – it is an antioxidant, contains hydrating properties, filled with Vitamin A and C. These properties helps to soothe redness and is great for anti-ageing.
"Rose is a particularly well-known ingredient in the Middle East and has a long tradition of being used in beauty products. They have been a hit among all skin types for many years and we simply love it!" Minnie says.
On the other hand, while probiotic supplements are widespread, the concept of such ingredients in skincare is still relatively new in the market.
"We started researching probiotics earlier after observing the prevalent trend of these supplements. It was also during this time when studies showed promising effects of probiotic ingredients in topical applications as well." They explain.
The lesser-known Bifida Ferment Lysate is a certain must-have for the sunny weather. It offers protection against UV-induced damage on the skin, repairs DNA and is extremely hydrating.
Fun fact – A quick Google search also shows that Bifida Ferment Lysate is the star ingredient used in the world-renowned Estée Lauder Advanced Night Repair series.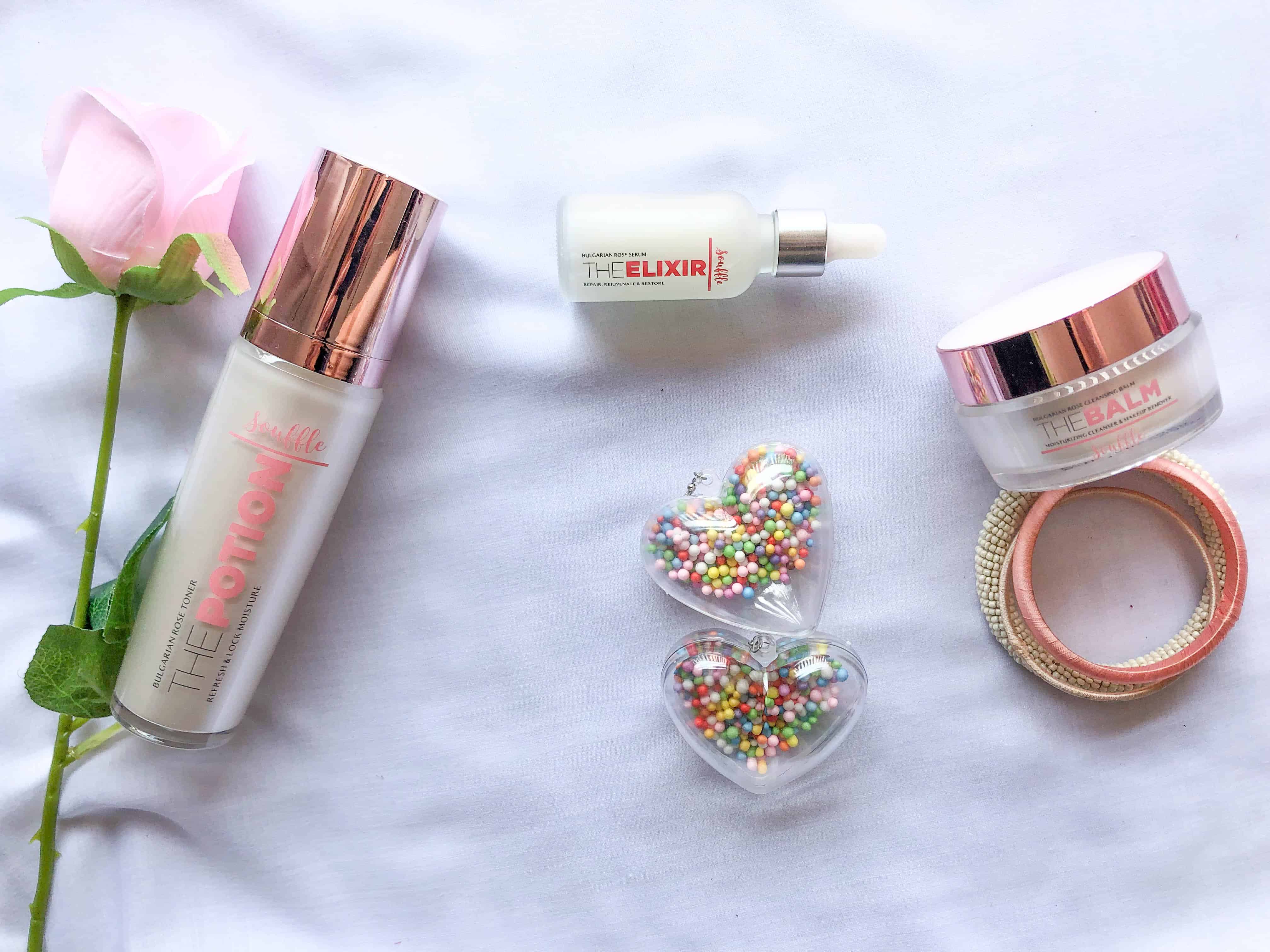 Combining both science and tradition, Soufflé Beauty developed a formula with these two enriching, potent ingredients. Paired with the ideal light-on-touch texture, their products are perfect for those living in the sweltering, tropical climate.
Beyond Our Little Red Dot
Singaporeans aren't the only ones who have to face such a weather type. Many other countries also share the similar fate of scorching heat and humidity.
With that, Soufflé Beauty is on a mission to aid others in their skincare battle against the tropical climate beyond our sunny island.
As Tarfa is Kuwaiti, Soufflé Beauty has since branched out to Kuwait after its Singapore launch in 2017. The brand is also currently selling in the Philippines, Hong Kong and other GCC countries – Saudi Arabia, the UAE, Qatar, Bahrain and Oman.
Moving forward, Soufflé Beauty is looking to expand its range of products in the next few months and even starting up in a new region.
"The feedback has been great and we noticed that our customers have a very high likelihood of becoming loyal to our brand. We're just really excited to build our community!"
To find out more about Soufflé Beauty, visit here.