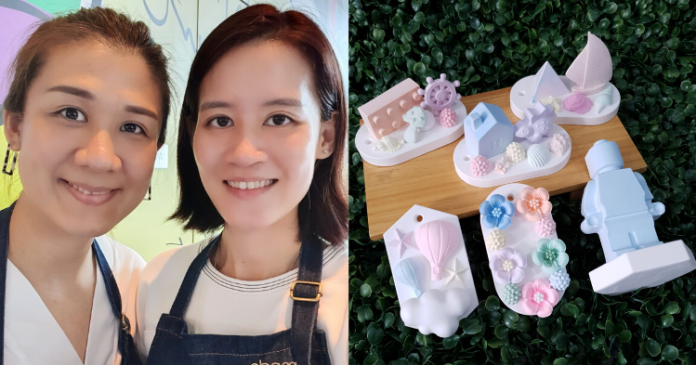 Whenever someone mentions 'home fragrances', what often comes to mind are Yankee candles, reed diffuser sets and aromatherapy mists.
However, these conventional appliances do take up electricity and produce waste. In this day and age where the practice of sustainability is prevalent, that may not be the most ideal.
But what if you found out that eco-friendly diffusers existed – one that can help complement your green efforts, all while adding that extra oomph to your home?
Enter MODE – a 2-year-old home decoration brand started out by two sisters that specialise in artsy handmade diffusers.
An Ode to Home Décor
Kaydence and Kyrene have always been exposed to home decoration since their early childhood days. Recalling their weekly time spent at their grandma's, Kaydence shares, "Every weekend, we will be at my granny's place where she would bring us to different malls and shops to look for home decoration."
These visits involved searching for all kinds of decorative pieces, ranging from crystals to horse ornaments and paintings.
Not surprisingly, they've grown to develop a keen eye for styling houses with such decorations, armed with the knowledge of how adding or replacing just one simple item could result in a huge difference in the whole outlook of a home.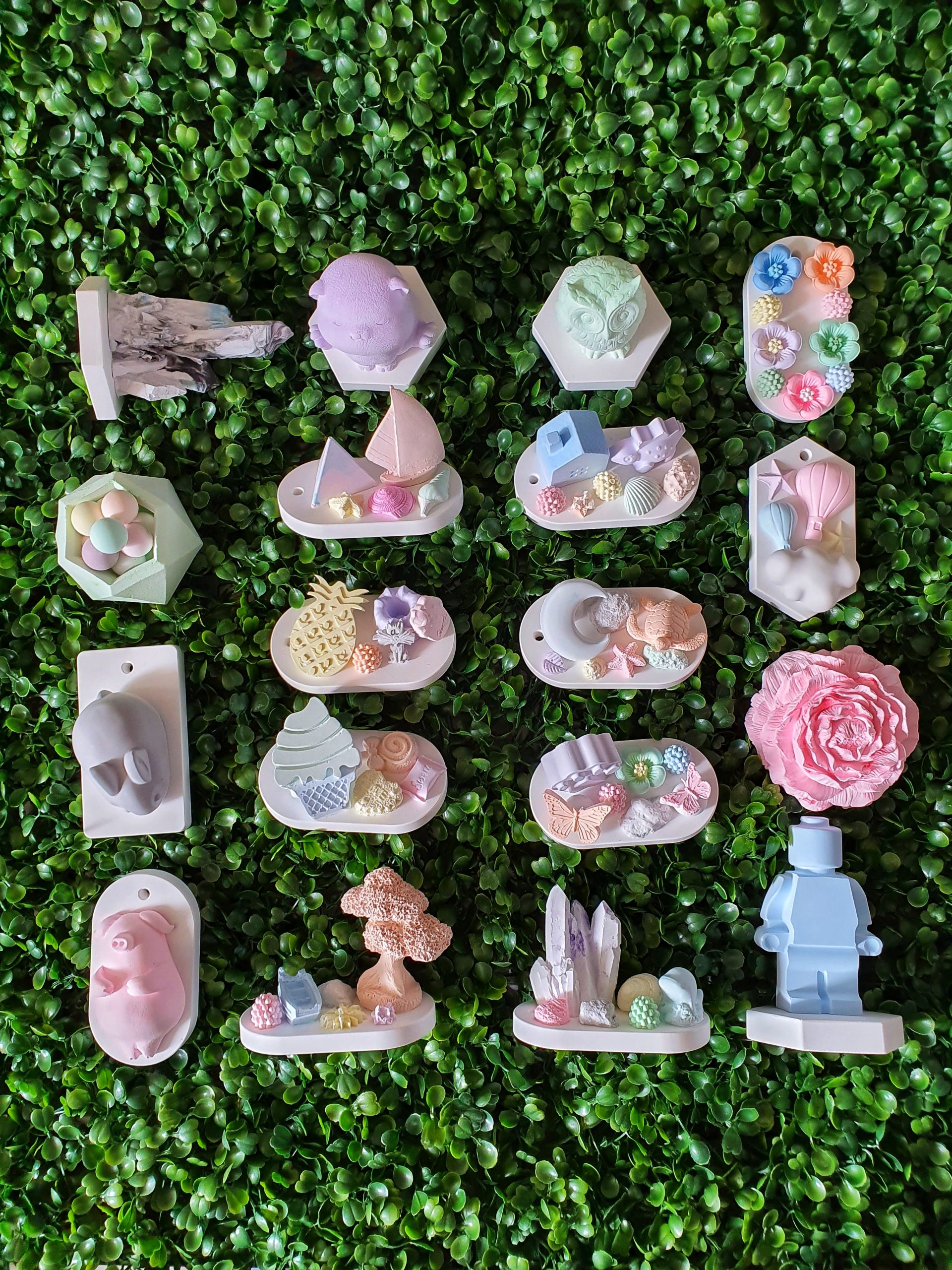 Apart from their time spent at their grandma's, their mother also had a part to play in Kaydence's and Kyrene's journey in home decoration.
"Back at our own home, my mum also makes it a point to re-model our house yearly. The simplest would be a new coat of paint and re-organising of furniture," Kaydence recalls.
To the young girls' delight, not only did their mother give them autonomy to decide on colour themes, furnishings and the type of curtains, she would also draw various cartoon characters on their bedroom walls and bathroom.
"We have always thought such things to be common until our friends came to visit and they were utterly impressed. That's when we realised that our mum is really something."
These childhood experiences have indeed shaped the way both Kaydence and Kyrene approach the decorating of their houses in present day.
Kaydence even talks about a fun activity that the family shares, "Every festivity has a particular look as we love putting up décor to suit the occasion, and we would actually discuss the theme for the year. For example, Christmas last year was candy-themed as our niece requested for it!"
"We would say that home décor is part of our lives, something that we cannot separate ourselves from."
Sniffing Out A Business Idea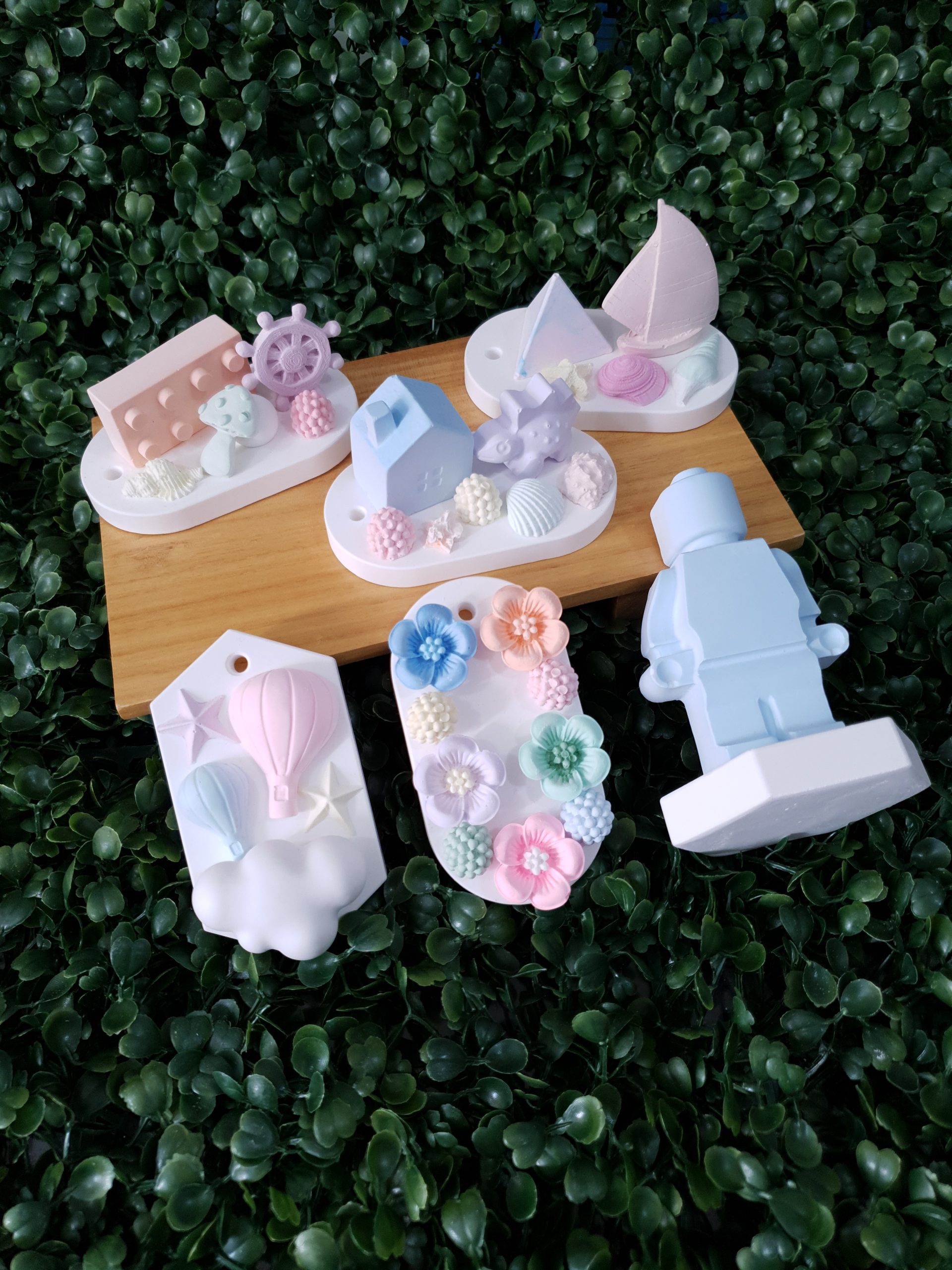 Their MODE journey did not begin yet as both sisters went on to careers in different industries. Kaydence had been in the events management sector for various major companies while Kyrene has been working as a financial consultant and trainer.
Being the older sister, Kyrene was giving advice to Kaydence one day as they were discussing about her job and career progression.
"She just told me to go ahead and 'chiong'. To explore what I want to do before it gets too late, when I have commitments like marriage and kids on my plate," Kaydence says.
It was this enlightening conversation that struck them both as they dug deep into their hearts and minds about what they wanted to achieve out of their career.
Coupled with their shared love for home decoration, they thus decided to start MODE in 2018 – focusing on corporate decorating, such as show flats and cafés.
Our Memory Scent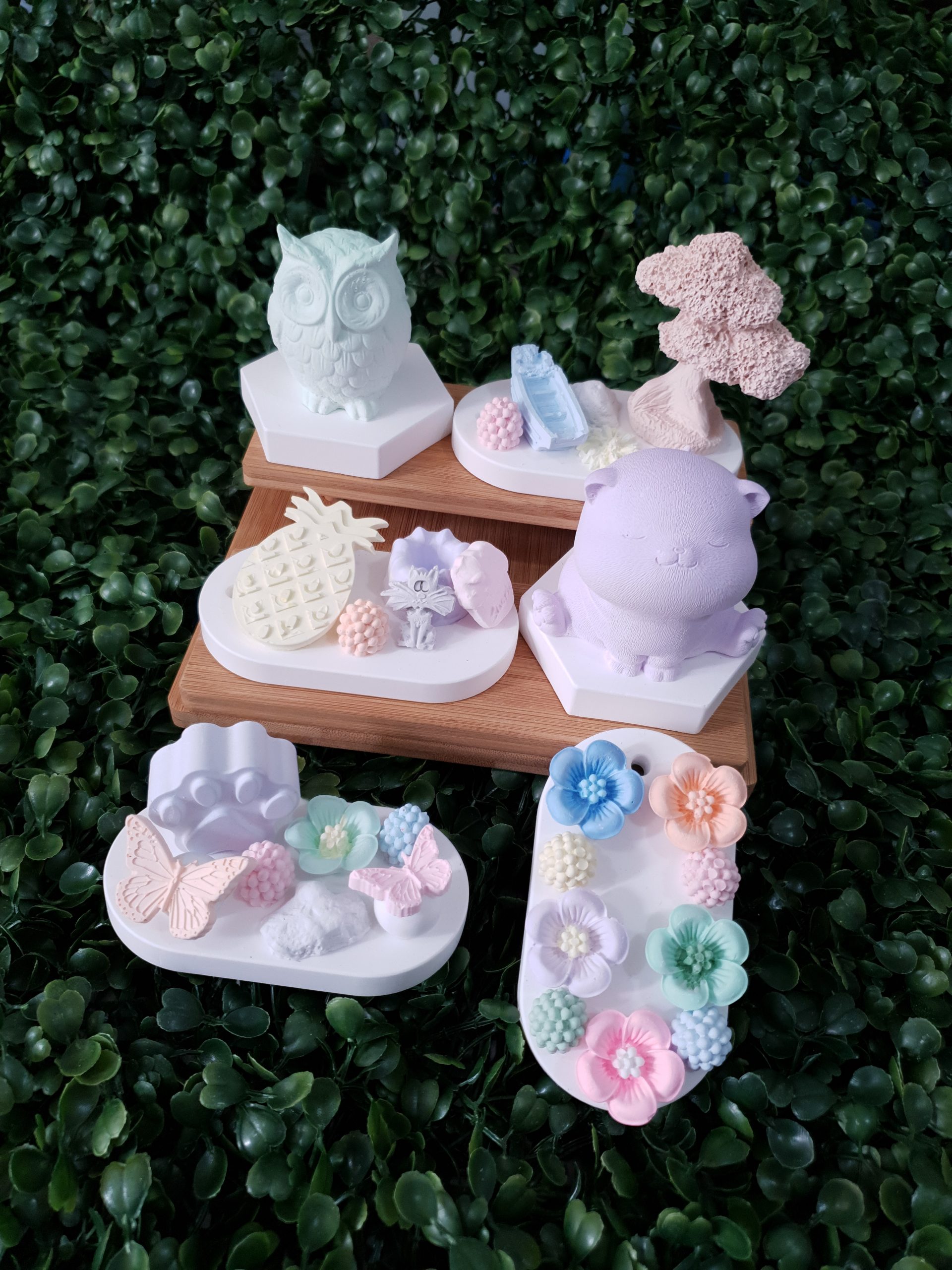 While home décor comprises of various elements, the duo chose to play with scents as they felt that it was an integral part of decorating.
It is also common knowledge that scents evoke vivid memories. Known as the Proust effect, this phenomenon explains how our sense of smell acts as a doorway to lost memories, oftentimes more effective than verbal cues.
This led to the crafting of their tagline 'Our Memory Scent'.
"We wish for our scents to be able to trigger a beautiful memory for our customers." However, as they started to dive into the world of scents, they found that the typical apparatus that emit scents are not what they prefer.
"We concluded that we wanted something non-hazardous (no fire or electricity), and at the same time, environmentally- friendly, as we see a lot of wastage such as stick reeds, glass and plastic bottles."
How Do Eco-friendly Diffusers Work?
Using medical-grade plaster and edible flour, Kaydence and Kyrene painstakingly craft each and every diffuser themselves. They also use non-toxic paint, as well as natural and edible colouring – such as butterfly pea flower, charcoal and strawberry powder – to bring these pieces to life.
Once ready, you can drop essential oils onto the diffuser where it absorbs the oil. As the materials MODE uses are porous, the absorbed oil would occupy these pores and air circulation would bring out the molecules of the oil to scent.
How long a scent lasts depends on the types of oils used. For example, lemongrass lasts the longest – 4 days – while peppermint lasts the shortest – 1 day. Having said this, the scent would last longer if you use the same oils repeatedly.
On the other hand, these handcrafted diffusers can last up to 2 years – imagine how much waste could be accumulated should conventional diffusers or candles be used instead.
Furthermore, you can simply airing the diffuser under the sun or rinse it to rid of any lingering scents.
Coming Up With Beautiful Designs
As a fundamentally home decoration brand, it isn't surprising that MODE puts a lot of thought into coming up with beautiful designs.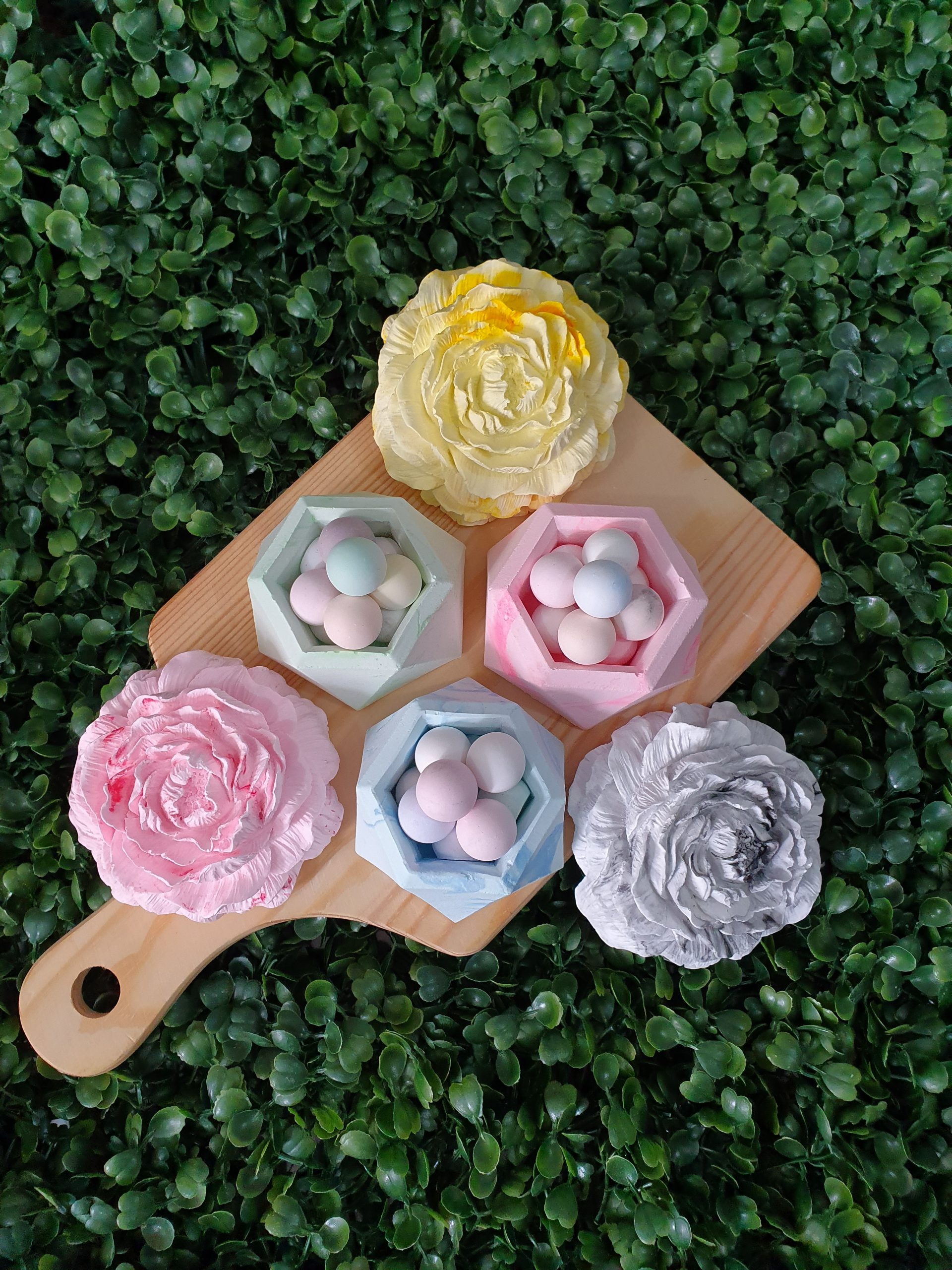 "We design it like how one would play with lego. We would put different parts together, take pictures, and ask for our family and friends for opinions and make subsequent changes," Kaydence explains.
Having a close-knit family is especially helpful in this process, as Kaydence's and Kyrene's loved ones would generously offer ideas and feedback.
Many of MODE's pieces are also designed by their customers. These initially start off as customised pieces, but are so loved by Kaydence and Kyrene that they have decided to add the diffusers to their collection.
Though the trend of using eco-friendly diffusers is still relatively new and unheard of, MODE's customers have expressed their amazement at how it works.
"Most of them buy our diffusers out of curiousity and we are very glad to have many return customers!"
For more information about MODE, click here.