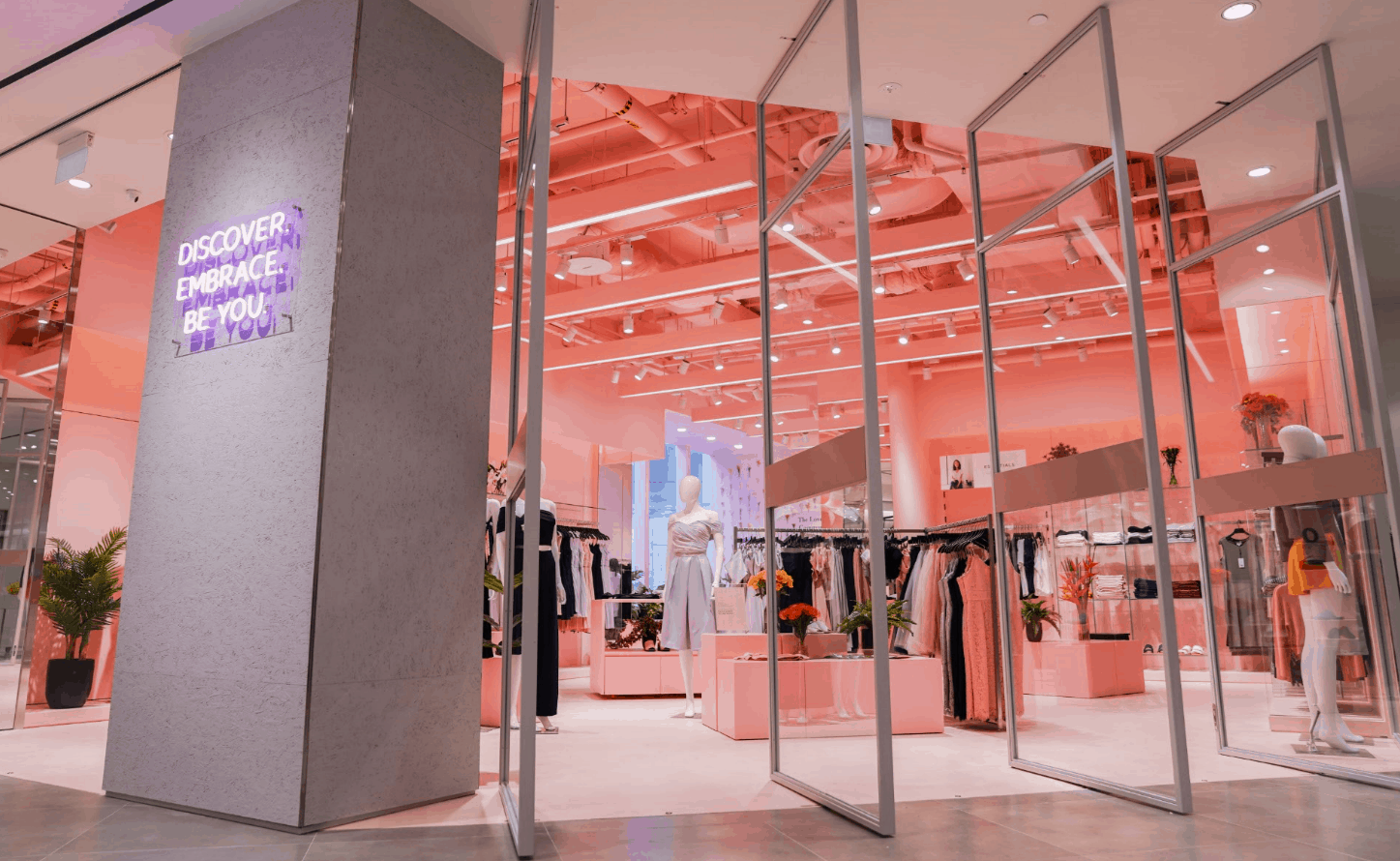 It has been more than a week since popular local e-tailer Love, Bonito officially opened its spacious 4,603 sq ft space over at central shopping mall 313@Somerset. If you are a fan, chances are you've checked it out.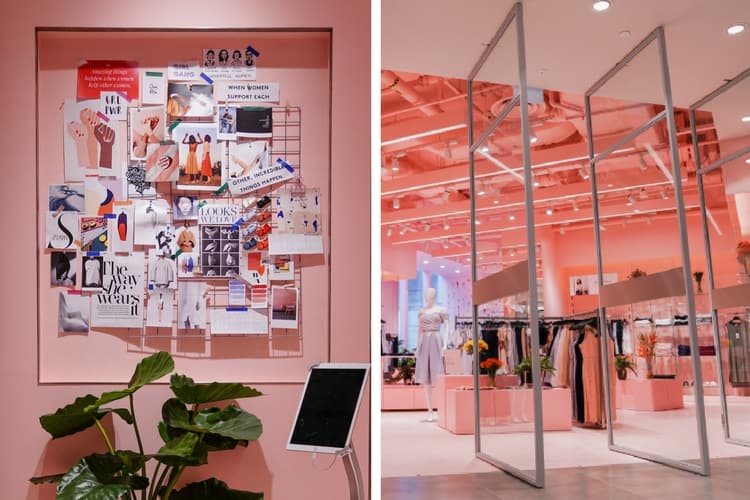 As for us, we can't help but fall in love with the "reinvented retail space" – boasting sleek panels, stucco walls, the iconic Pink Room, and the floral photo backdrop which has been on many Instagram feeds since the store opened.
Co-founder and chief brand officer Rachel Lim has mentioned that Love, Bonito hopes "to create a space where we are able to connect with our customers in a unique and meaningful way."
In the same way, whether you're a new homeowner (or not), it's imperative that you're able to create a safe haven for yourself and your loved ones, without leaving out the style factor.
Here, we pick out five distinctive features of the physical store to get you inspired:
1. Modular Fitting Rooms For Flexibility
In the store, the fitting rooms are able to transform into bigger spaces by request.
How? By combining the rooms together.
The aim, of course, is to allow customers to try on pieces together with their girlfriends — all while retaining the privacy within the group.
https://www.instagram.com/p/BbGn3cbl2CR/?hl=en&taken-by=mvr1a
Bonus: The inspirational quotes plastered across the mirrors are silkscreen vinyl die-cut stickers, which you can customise on your own in most major printing shops.
Tips for homeowners: Modular furniture such as sofas, shelves and desks are a clever solution to not only save space, but makes a stylish addition to the home.
The changing nature of the pieces allow you to separate (or combine) each sectional as you wish. Add a simple motivational quote in your vanity mirror for an extra boost of confidence on weary mornings.
2. Fresh Blooms To Inject Cheer To The Space
As part of the opening launch, the brand has teamed up with former editor-turned-entrepreneur Ng Yi Lian of Floral Atelier to decorate the temporal photo wall with mini bouquets of flowers, which turned out to be such a hit among those in attendance (and the Instagram community, too!).
Tips for homeowners: A splash of colour in an otherwise all-monotone setting can be a refreshing touch to the home.
This can easily be done while keeping it minimal at the same time. Bring the outside in with some greenery and fresh flowers to liven the space.
3. Pink-Washed Walls, Furnishings And Fixtures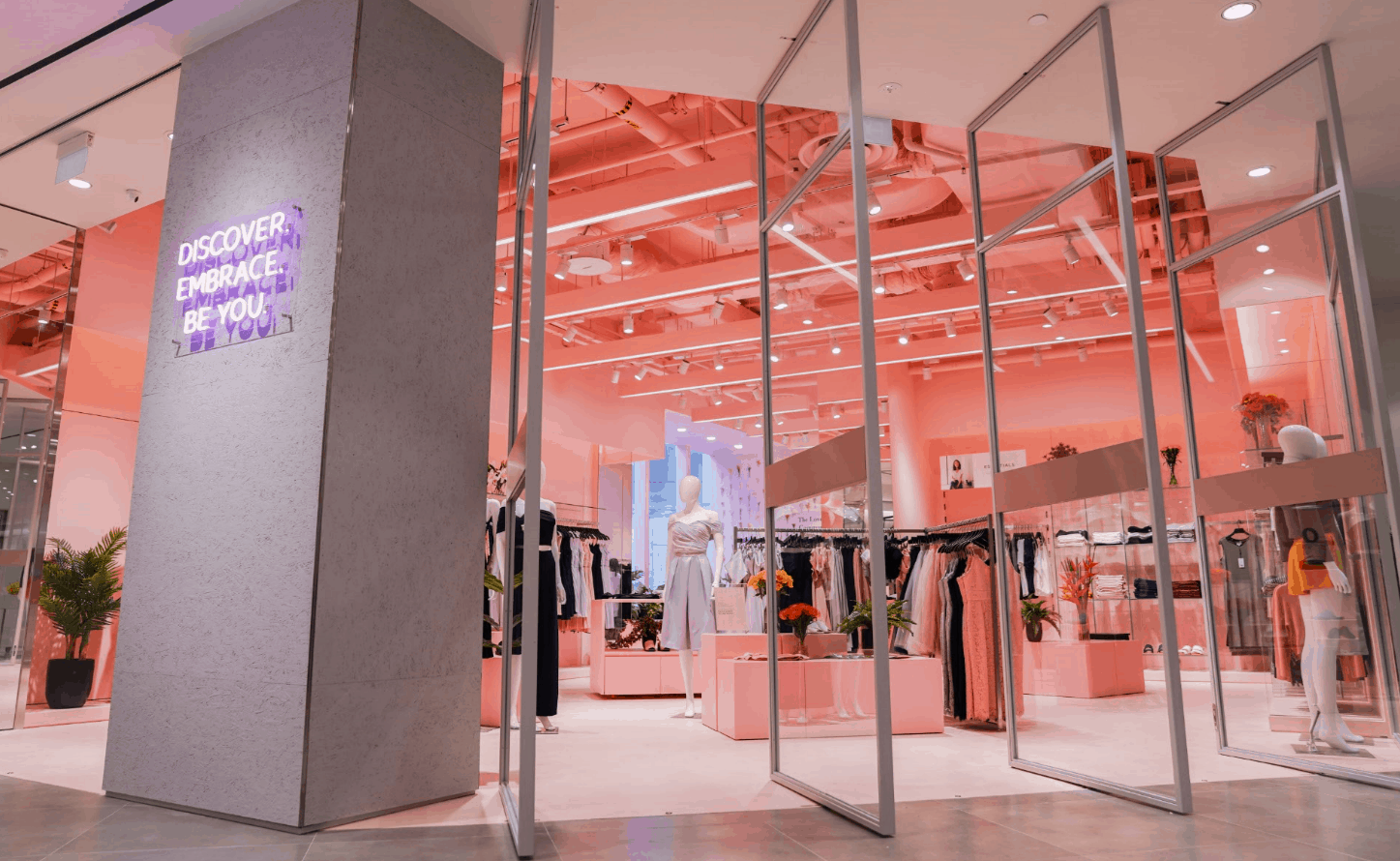 According to the brand, pink pays homage to the long-standing belief that Love, Bonito is all about femininity, love, being nurturing, optimistic and welcoming.
Decked out in the feminine tone, the retail establishment also houses an #Instagrammable lounge area, where community-driven activities like styling workshops and lifestyle-focused pop-ups will be held.
Tips for homeowners: Opt for soft pink for your wall, and complement it with neutral hues like cream, taupe and white. This power combination will create the illusion of a bigger space.
4. Modern Wall Decor As Focal Points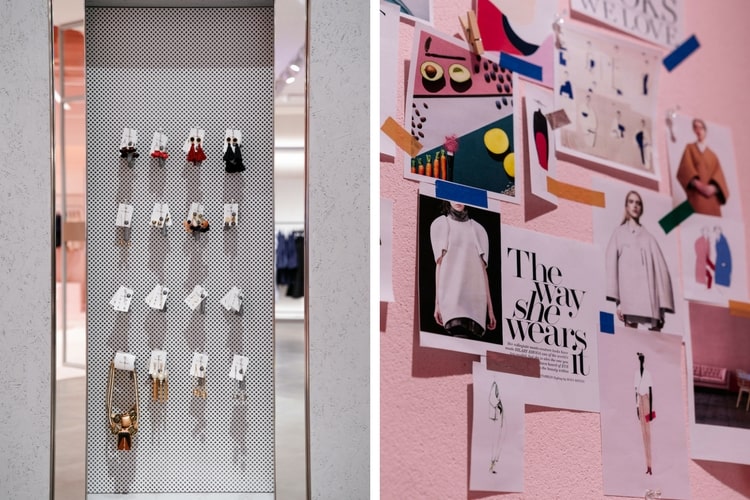 With the philosophy of "created by real women for real women", Love, Bonito has built its reputation around the idea of bringing customisation a notch higher, where every experience is catered to customers on a personal level.
This is evident in their initiatives and efforts, from the "Asian fit" cutting to conducting styling workshops for different body types.
They have a visually-arresting mood board, complete with lookbooks and behind-the-scenes design sketches for quick inspiration in the store. The accessories wall, too, is a delightful blend of floor-to-ceiling mesh and rose-gold.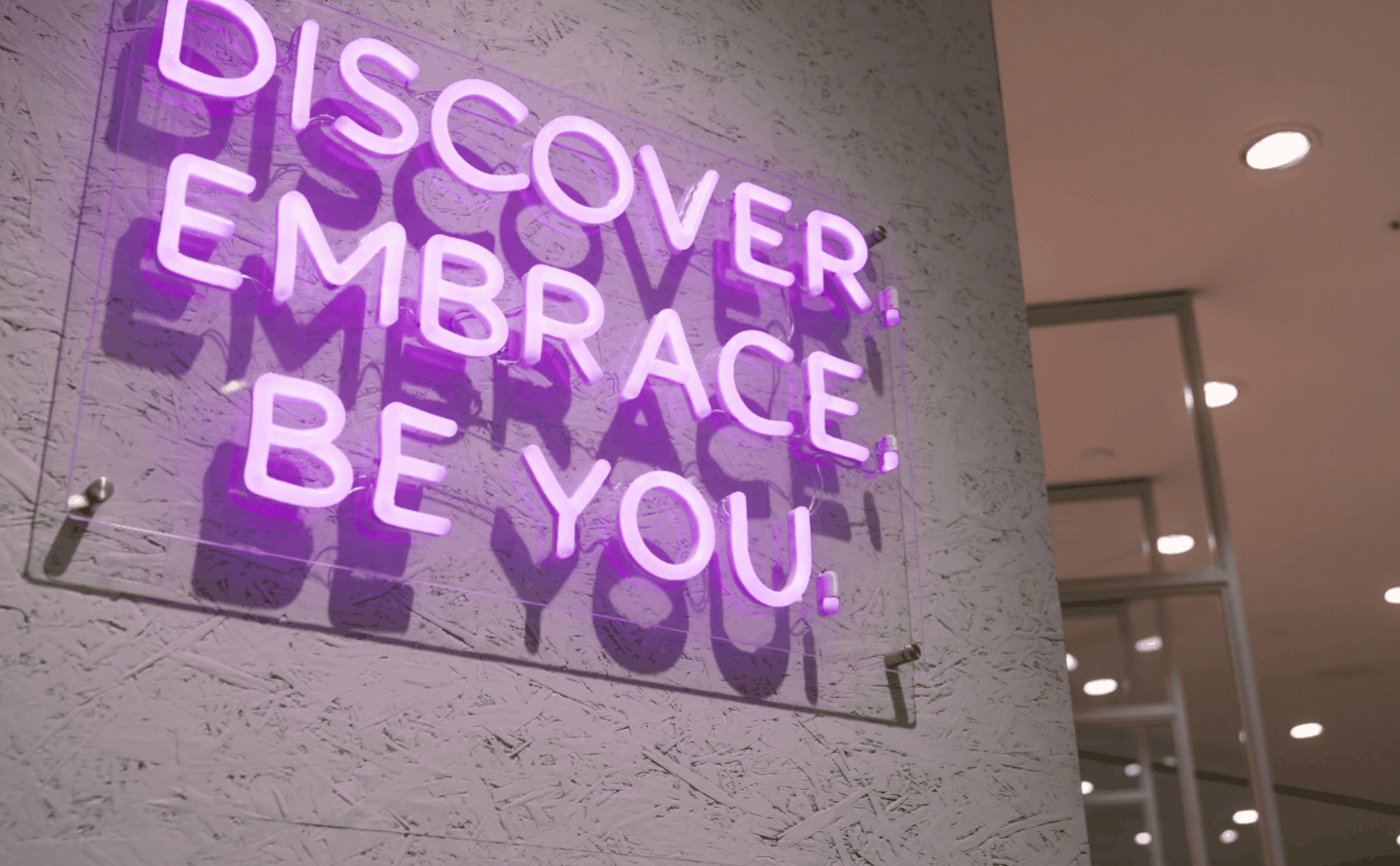 Tips for homeowners: Contemporary neon boards add character and edge to your humble abode, and brings a creative element to the home lighting system, among others.
5. Display Shelves That Double Up As Storage Solutions
https://www.instagram.com/p/BbDfs9lglxd/?hl=en&taken-by=lovebonito
Throughout the space, you'd have noticed that there are low-lying display tables to showcase neatly-folded pieces — complete with pull-out storage drawers beneath them. This genius hack elevates the whole retail experience altogether by being stylish and functional, too.
Tips for homeowners: With space constraints in the house, you can easily sort it out with storage benches and beds.
*The floral photo wall is not a permanent feature of the store and will be taken down after a few weeks.
The Love, Bonito Flagship Store is now open at 313@Somerset (#02-16/21), from 11am – 10pm daily.
All images courtesy of Love, Bonito.