Think 'massage' and the first thought may be one of an enjoyable, relaxing hour of kneading and rolling in a lemongrass scented, candlelit room.
Emile Dumont of The Posture Lab does something a little different.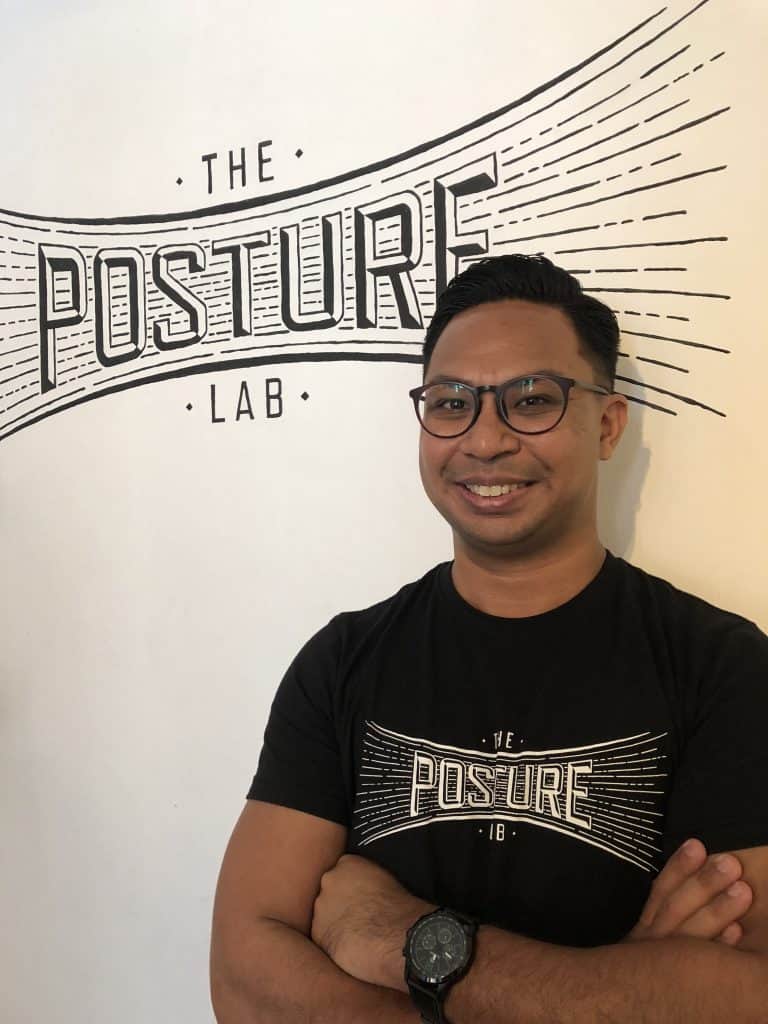 His repertoire of services includes deep tissue massages, but the only similarity a deep tissue massage bears to the usual salon massage is that it leaves one feeling lighter and relaxed at the session's end.
Otherwise, when Emile works his masterful strokes with deep, unyielding pressure, clients are known to scream out in pain.
"I don't hold back," Emile says with a grin. "I believe in getting results."
And as the stream of returning customers proves: Emile's work is effective.
So, what makes the pain worth it? Why do customers come back week after week to receive torture at the hands of Emile?
Curious, I headed down to The Posture Lab with Ben, who I knew to be experiencing hip pains and issues with hip mobility.
Flexing and rotating Ben's legs around, Emile commented, "Impingement on hip flexor…feels like there's a knot…glutes are tight… Have you sprained your ankle before?"
Ben nodded. "How did you know?!"

"By the sound of the ankle as I turn it around," Emile replied nonchalantly.
Well, colour me impressed.
Emile started the 5-in-1 therapy session with a little stretching before moving into the trigger point therapy segment, which saw Emile putting pressure upon a specific point on the hip.
"The nerve point," he explained. "This helps relax out the rest of the muscle."
From one end of the table, grunting ensued; from the other end, Emile, with a smile that rivalled that of a Cheshire cat's, chuckles: "This is only 30%, I'm still being quite friendly!"
When asked to rate the pain on a scale of 1 to 10, Ben provides unhesitatingly: "10."
But he grits his teeth, and the session carries on. As Emile remarked earlier:
"I tell my MMA customers of this whenever they come in for a session – there are no tap-outs once you're on the table."
Indeed, as the old saying goes – no pain, no gain.
Other than martial artists, Emile's clients include dancers, yogis, gym rats, and more. They come, mainly, to be treated – Emile gives the example of a client that came in with a rotational issue with his shoulder.
2 months and 8 sessions later, and he was back lifting heavy weights at the gym.
After finishing up on Ben's right side of the body, Emile pulls up Ben's legs, rotating them towards each other. There's a definite improvement: Ben's right leg visibly shows a greater range of motion as compared to the left (untreated) leg.
"It's not so stiff anymore – my right side definitely feels looser." Ben proclaims.
In addition to delivering treatment, Emile aims to highlight the importance of postural education and awareness. In today's commercialized, aesthetically-driven fitness industry, people tend to forego proper form and technique.
"Go for a boxing class – do they teach you how to protect the wrists? A yoga class – do you force yourself into certain poses, not knowing what you are actually stretching? The spinning movement that took off recently – did you jump straight into high-intensity exercise without prior training?"
"We may be getting ourselves increasingly prone to injury and we don't even know it."
Upon receiving treatment at the hands of Emile, clients are able to see immediate results, increased mobility, and improved performance at their respective sporting activities.
But getting to know how their muscles work and how their bodies function allows them – more importantly – to be better able at taking care of themselves in the long run.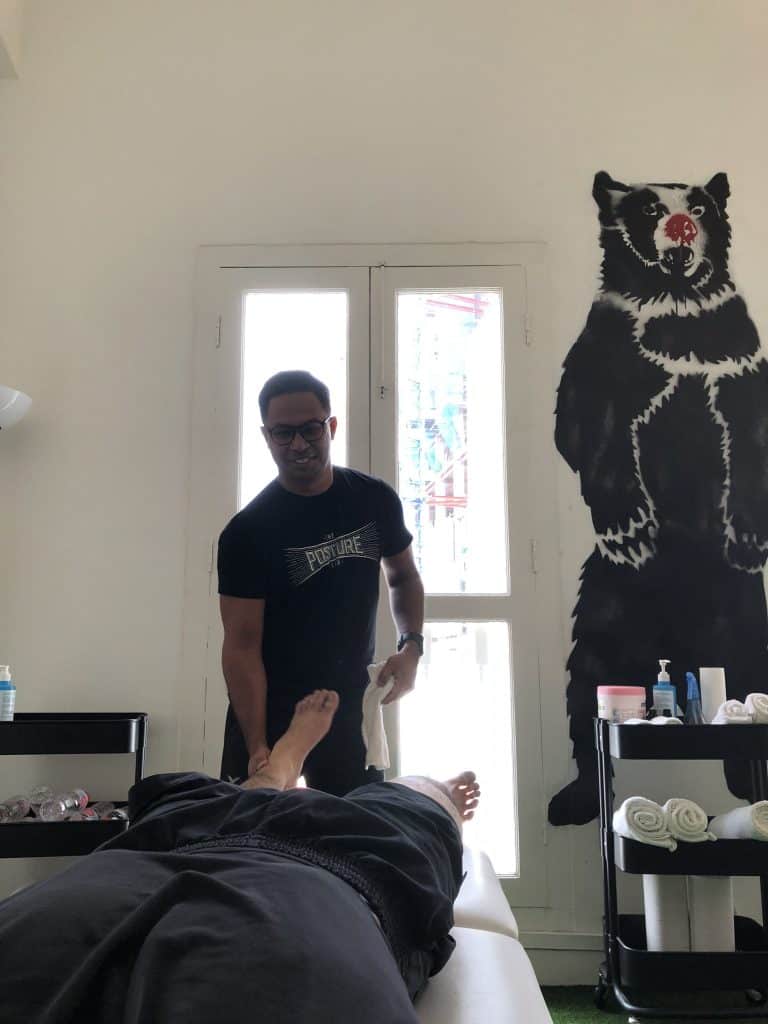 "What's the best piece of advice you can give to anyone?"
"Stretch. Stretch every day. But if you don't know how to stretch properly, please ask someone else who knows, or you may just be getting yourself injured."
If ever you need an excellent coach, with a background in Exercise and Sports Science and multiple testimonials to boot – you know where to look.
To find out more about The Posture Lab, click here.