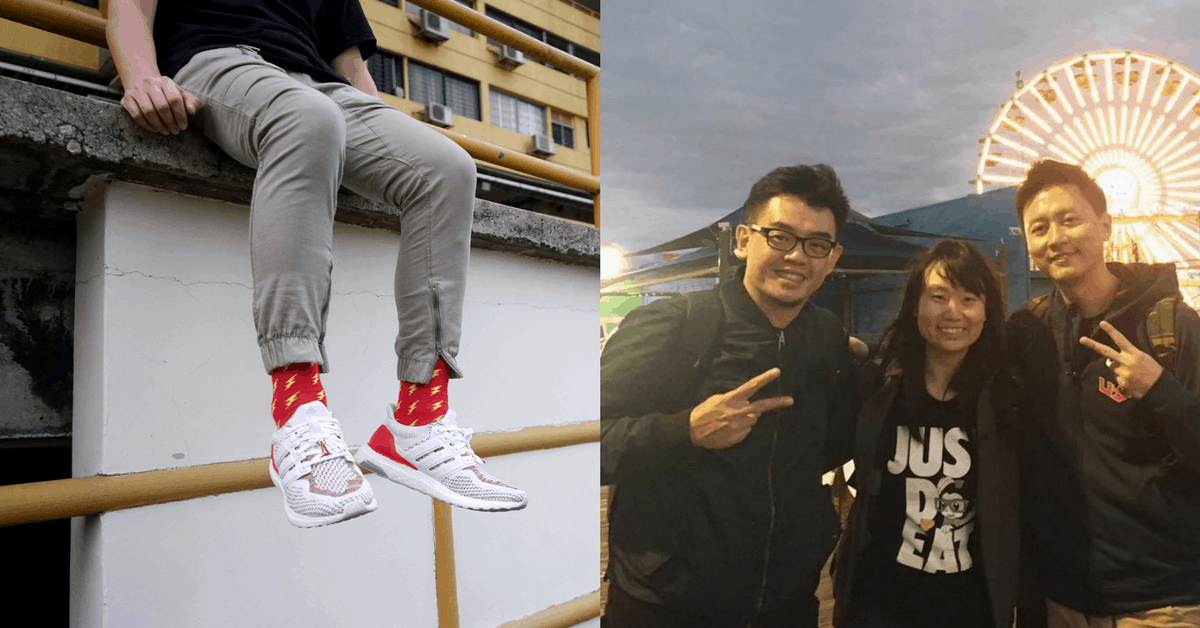 Have you ever wondered what it would look like if your personality was captured in a sock?
The team at Freshly Pressed Socks envisions themselves as an upcoming sock design named "Poe" – whose design was inspired by the star X-wing fighter pilot, Poe Dameron, in the Star Wars films.
The sock, which pays tribute to Poe's flying skills, his depiction in the films as "the best freaking pilot in the galaxy" and his knack for heroic impulses, is completely filled with the print of Imperial Tie fighters and one single X-Wing.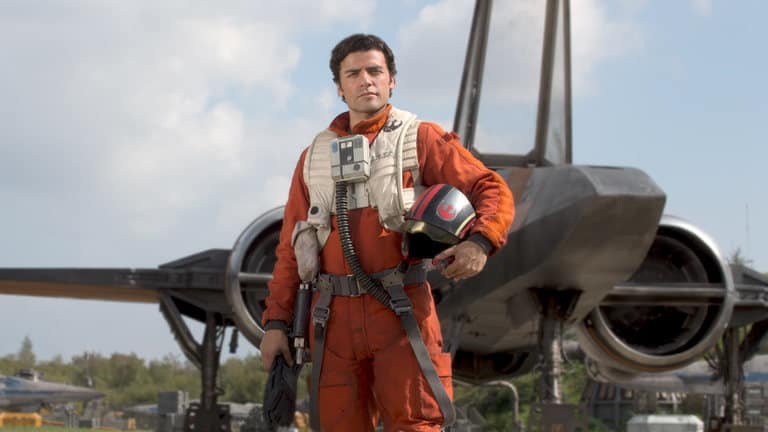 This design alludes to Poe's fighting ability and how he frequently finds himself vastly outnumbered, in the storyline of the films.
The Freshly Pressed team sees in themselves "a sense of reckless abandon and rebellion … to try to do the right thing" – which they feel is well-encapsulated in the upcoming "Poe".
Freshly Pressed Socks was co-founded by a trio of former advertising agency folks – Vincent Teo, Ling Ang and Karl Ng. Together, they work on the branding, product design, operations, marketing and distribution aspects of the business.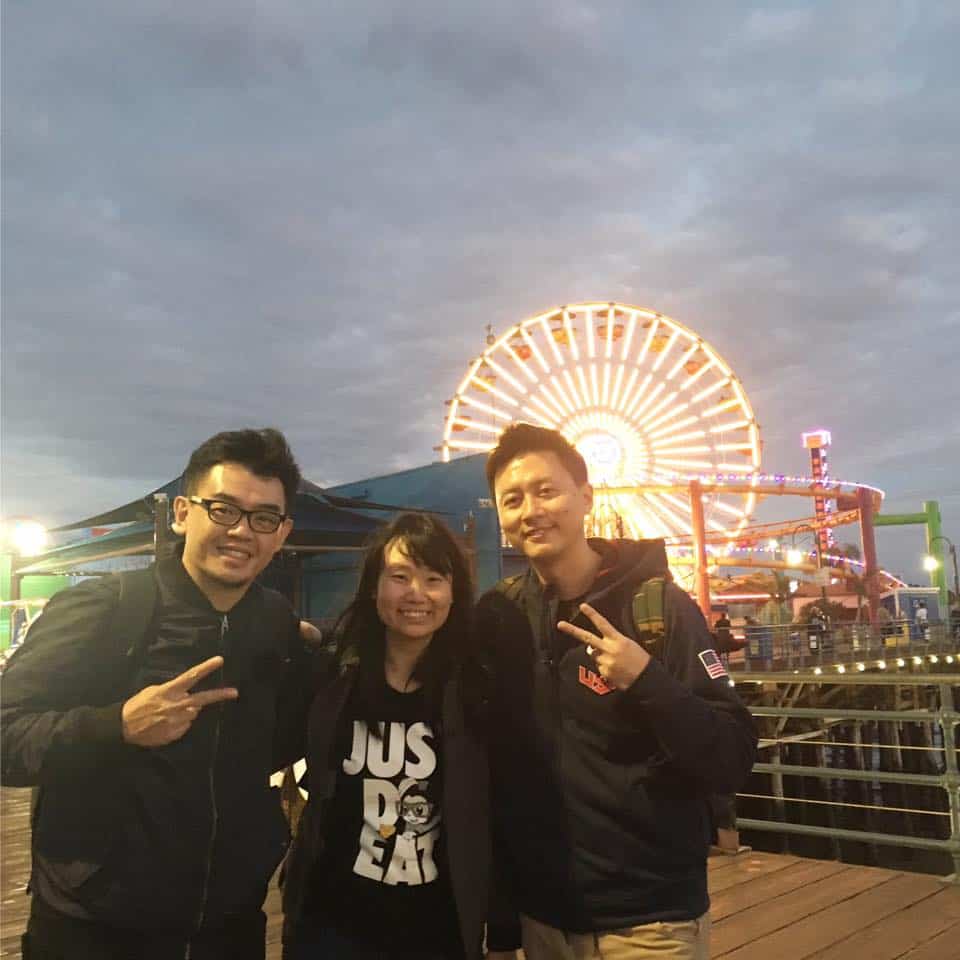 In Vincent's words,
"We've spent so much time working with clients on building their branding and advertising, and have always wondered what it would be like to apply that same level of thinking around design, brand and story-telling (to) create our own brand" – hence, Freshly Pressed Socks was born!
Why Socks?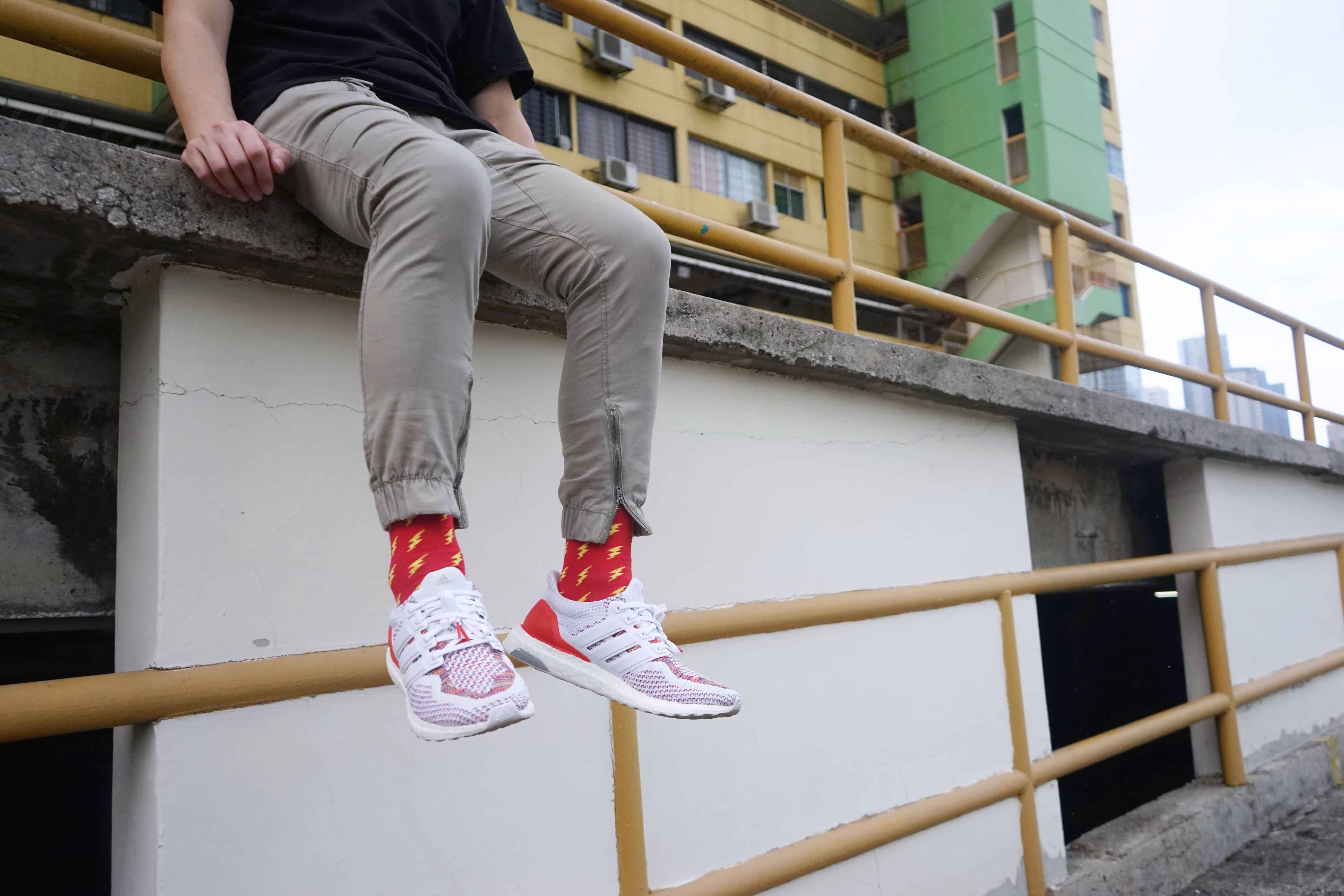 I can't help wondering at their unique choice of product – after all, it seems that this is an unusual and niche area to branch into for a business.
Also, while my observations may not be the best gauge, I note that people wear socks in decreasing frequency as they grow older – personally, I hang out in flats or Havaianas most of the time now.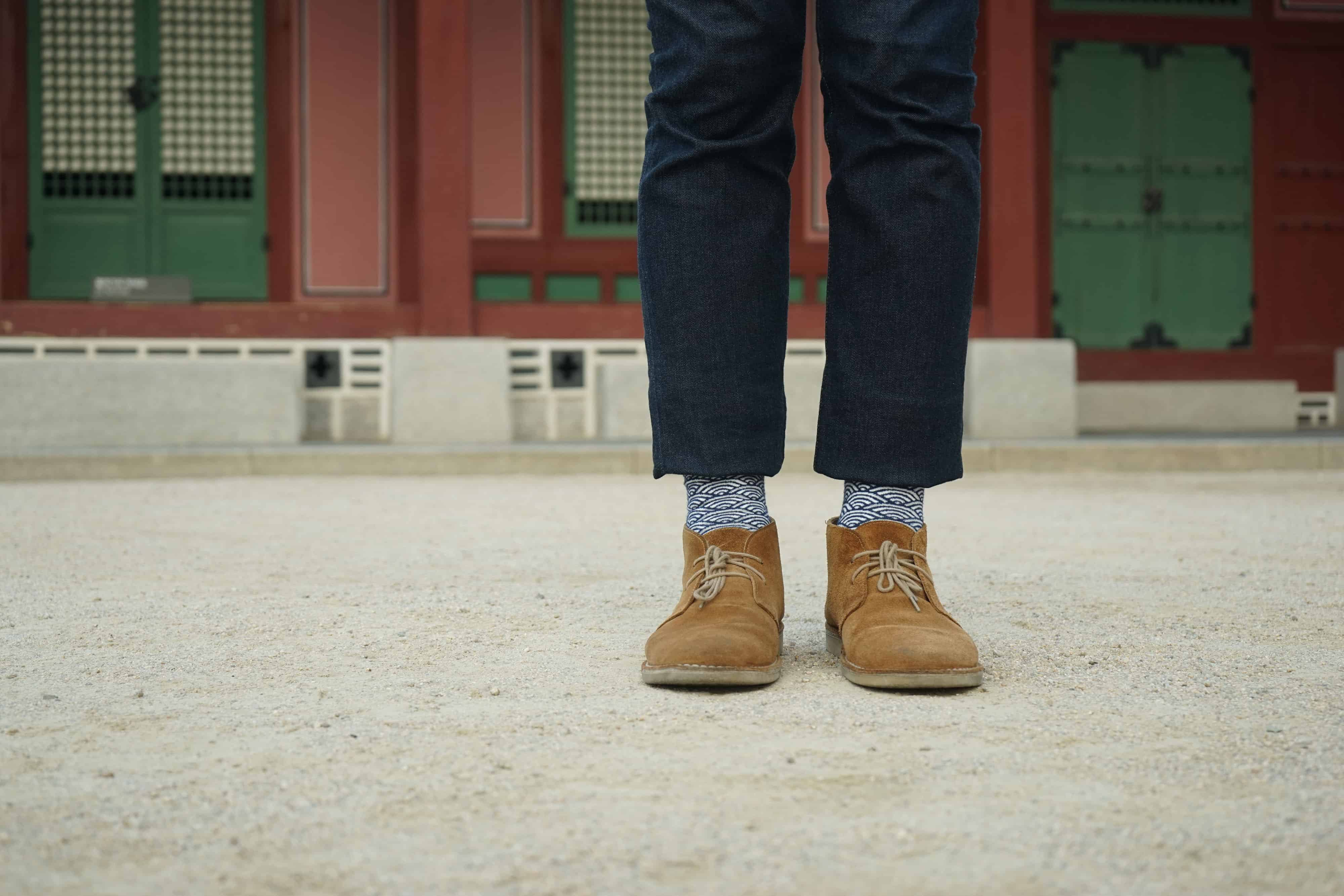 Vincent explains that the team decided on socks because all three of them loved fun, well-designed socks of good quality.
Yet, they realised that most of the socks available in the market were overly expensive, while also lacking an interesting brand story.
"We wanted to create a sock brand with an original point of view and a compelling story that we could share with the world," he shares.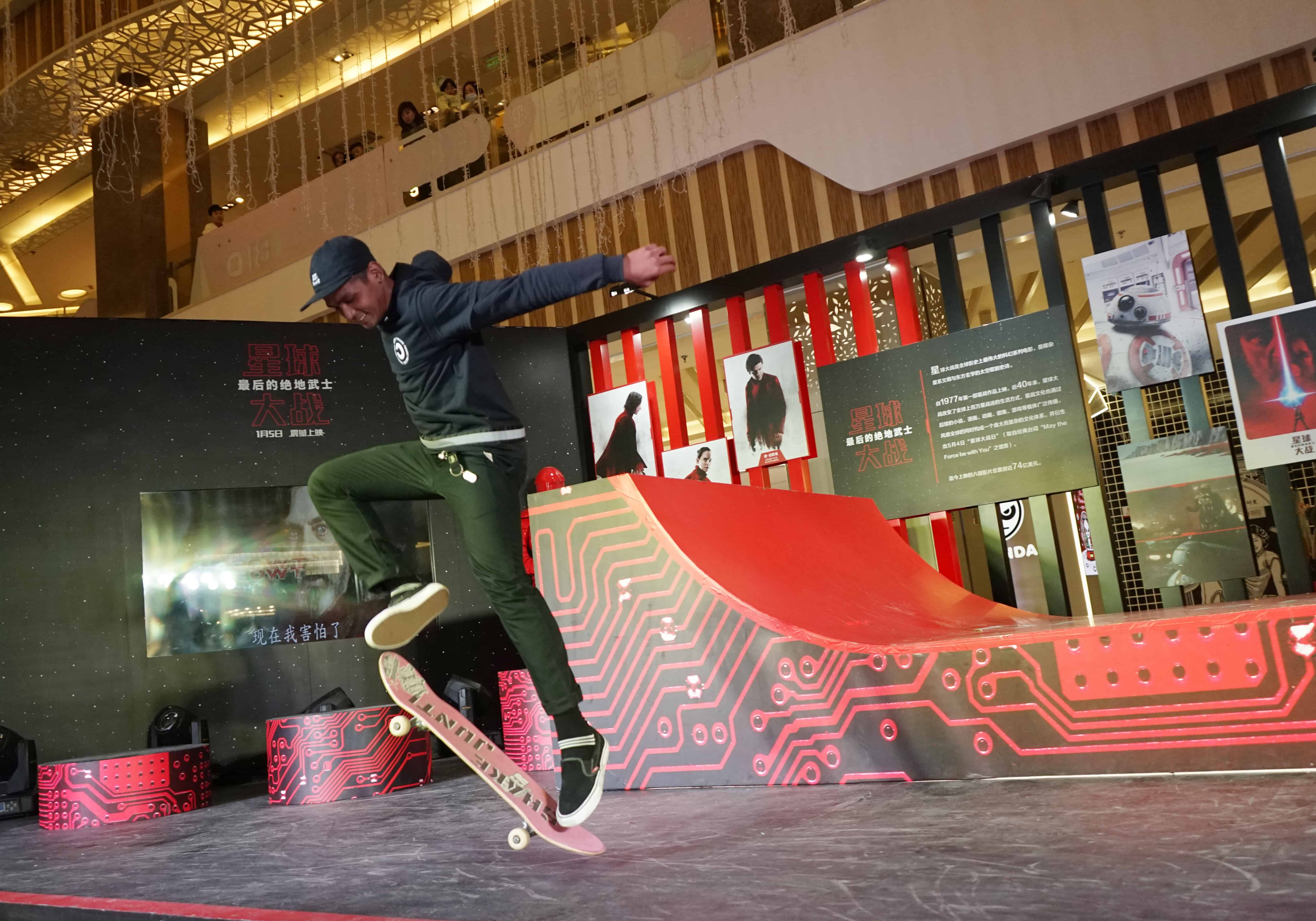 All the designs at Freshly Pressed Socks are custom designed by the team, and unique to the brand.
Sock designs are inspired by different influences in the lives of the trio and include various subcultures and things the team loves and finds interesting – these relate to art, music, film, pop culture, and sports, among others.
I'm curious to know what influences the design styles of the brand, and this is what they tell me –
"The important thing for us when it comes to design is (to consider how we can) weave the character and story into the design in a way that if someone knows the story and character, it adds to the experience."
"But even if they don't, it's still a nicely designed pair of socks."
A Secret Identity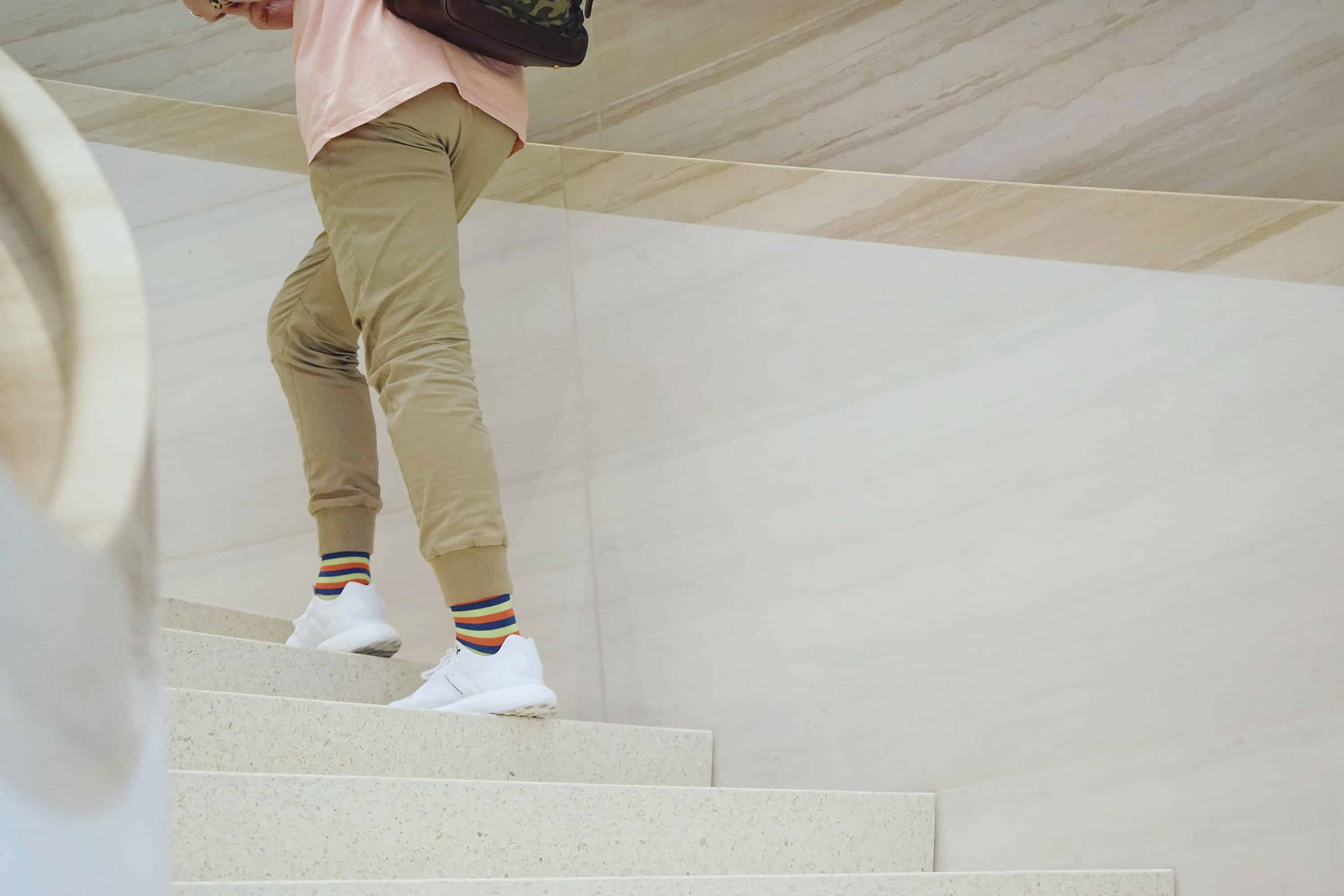 "The basic premise of Freshly Pressed comes from the belief that socks are like your secret identity," Vincent tells me.
He likens it to "that small detail in your outfit that reveals your hidden self to the world when called upon," which serves as "a tinge of design and pattern with a shot of fresh colour when you sit down or take off your shoes."
For this reason, unlike conventional socks in the market, all the socks at Freshly Pressed are specially crafted, with small details that reflect a unique character.
Glimpsing the site, I also note that the trio sees their customised socks as "a little bit like wearable action figures."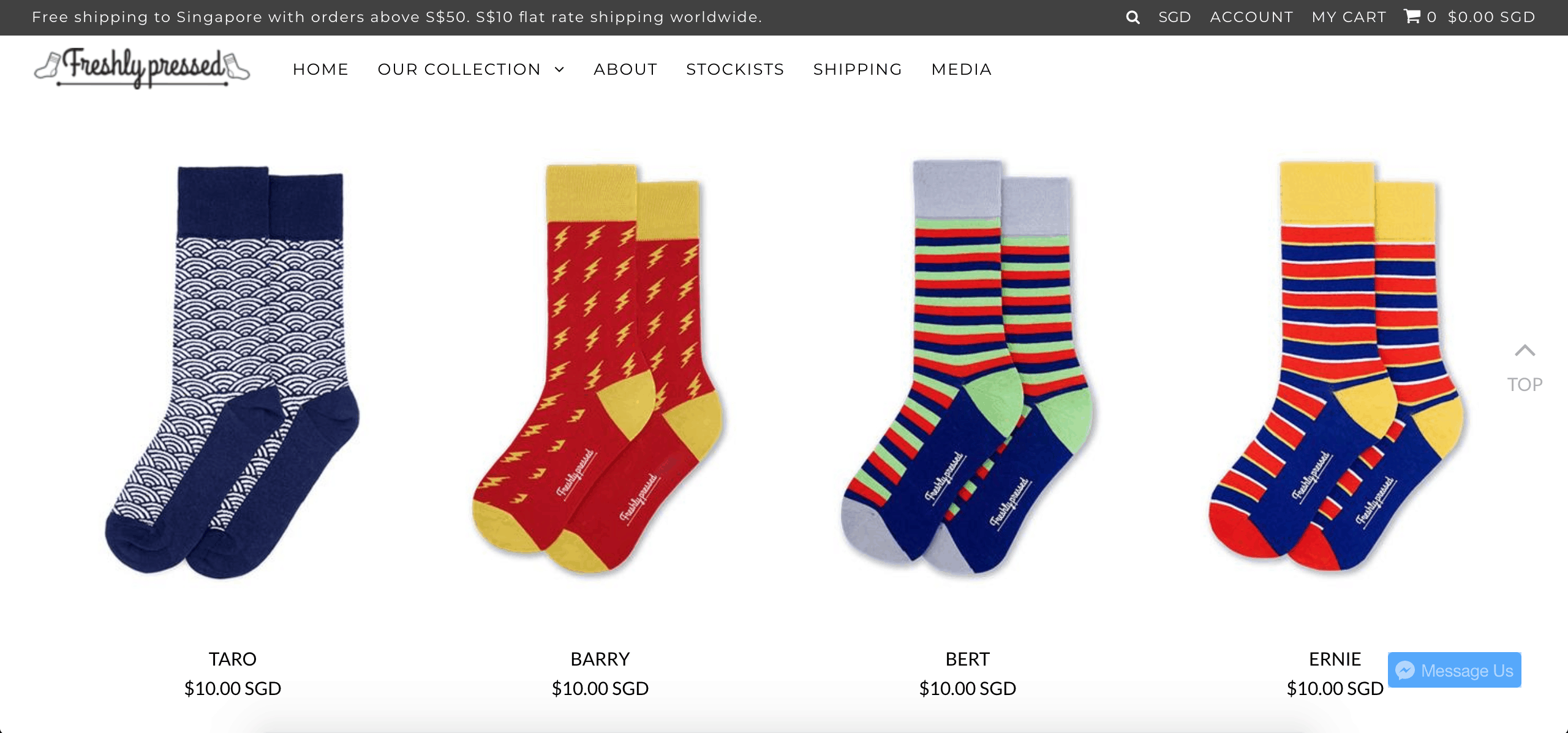 On the whole, sock designs are inspired by the trio's love for art, culture and design.
Each pair of socks is named after a character with a story that is documented online and on a character card that comes with each pair of socks.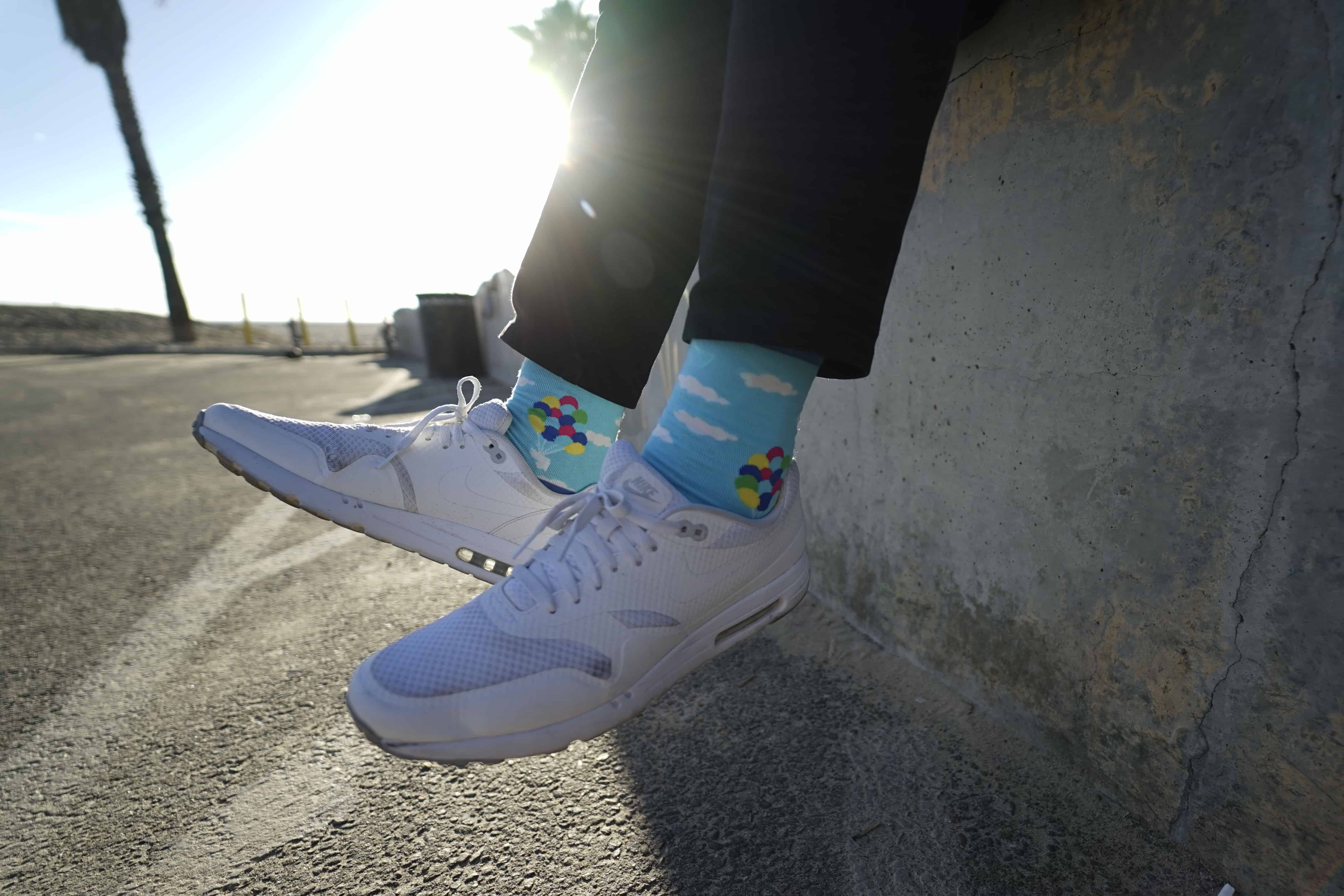 Here's a glimpse of what one can expect to find at Freshly Pressed – Carl, inspired after Pixar's "Up"; Marty, designed after the self-lacing Nike shoes he wears in Back to The Future Part II, and Bert and Ernie – a much-loved duo from our favourite children's television series, Sesame Street.
Story-telling Through Socks
I ask the Freshly Pressed team what they are hoping to inspire or achieve through this endeavour, to which they reply:
"Well, the goal – all the way – was for us to do something fun, have our own point of view, tell relatable stories and make things that (hopefully) people love."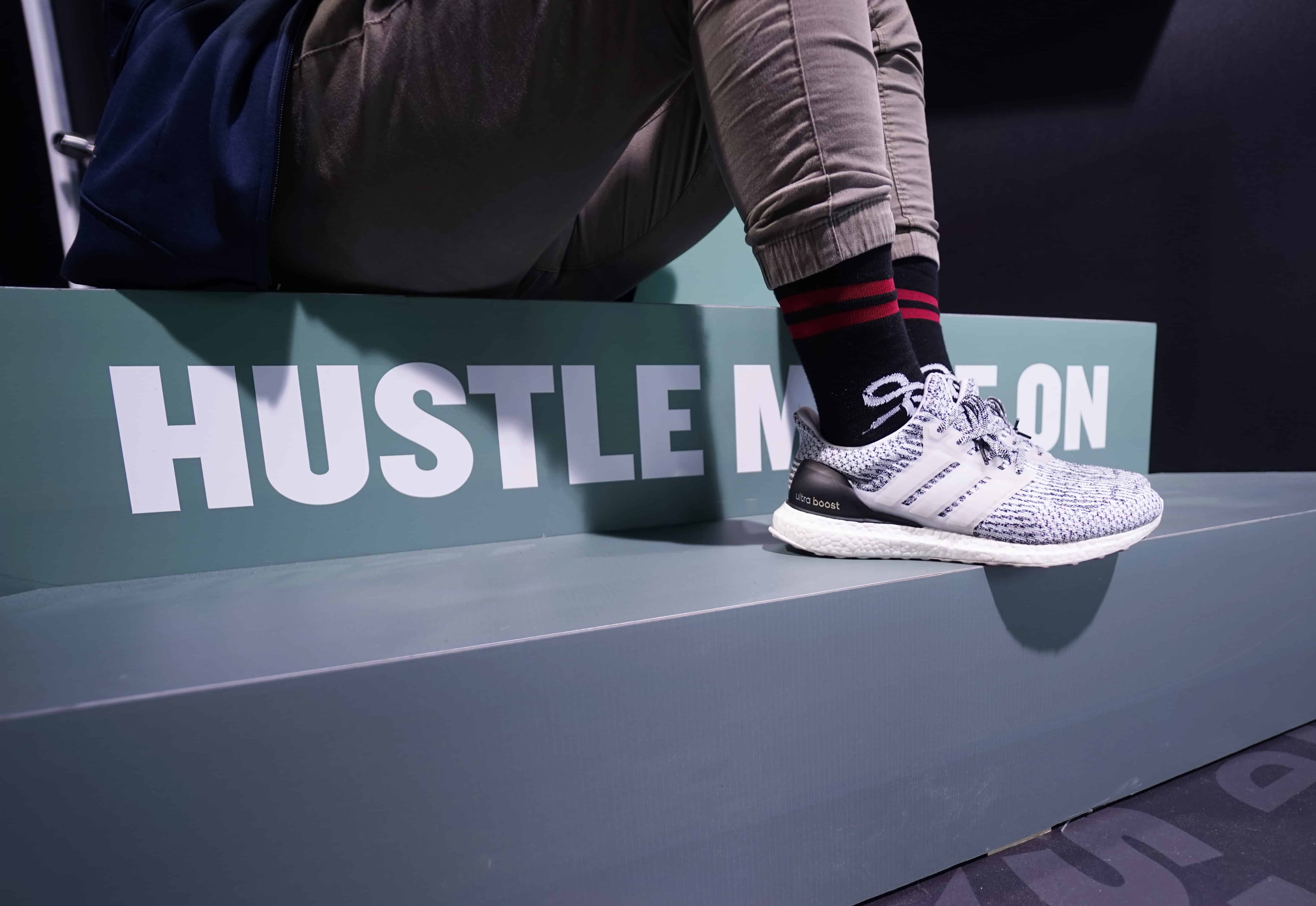 Hence, they see the brand as "a creative outlet, and a way for (them) to tell a bigger story."
"We wanted to build something that could communicate our point of view, and the things we believe in and stand for to the world."
"This may come in the form of themes and sub-cultures that we find interesting and love, to people and causes that we support – and want to share with the world," they explain.
The team shares that in general, much of the memorable experiences they have had stem from the love that people have shown them and the brand. This also includes the people they've gotten the chance to know because of the Freshly Pressed Socks endeavour.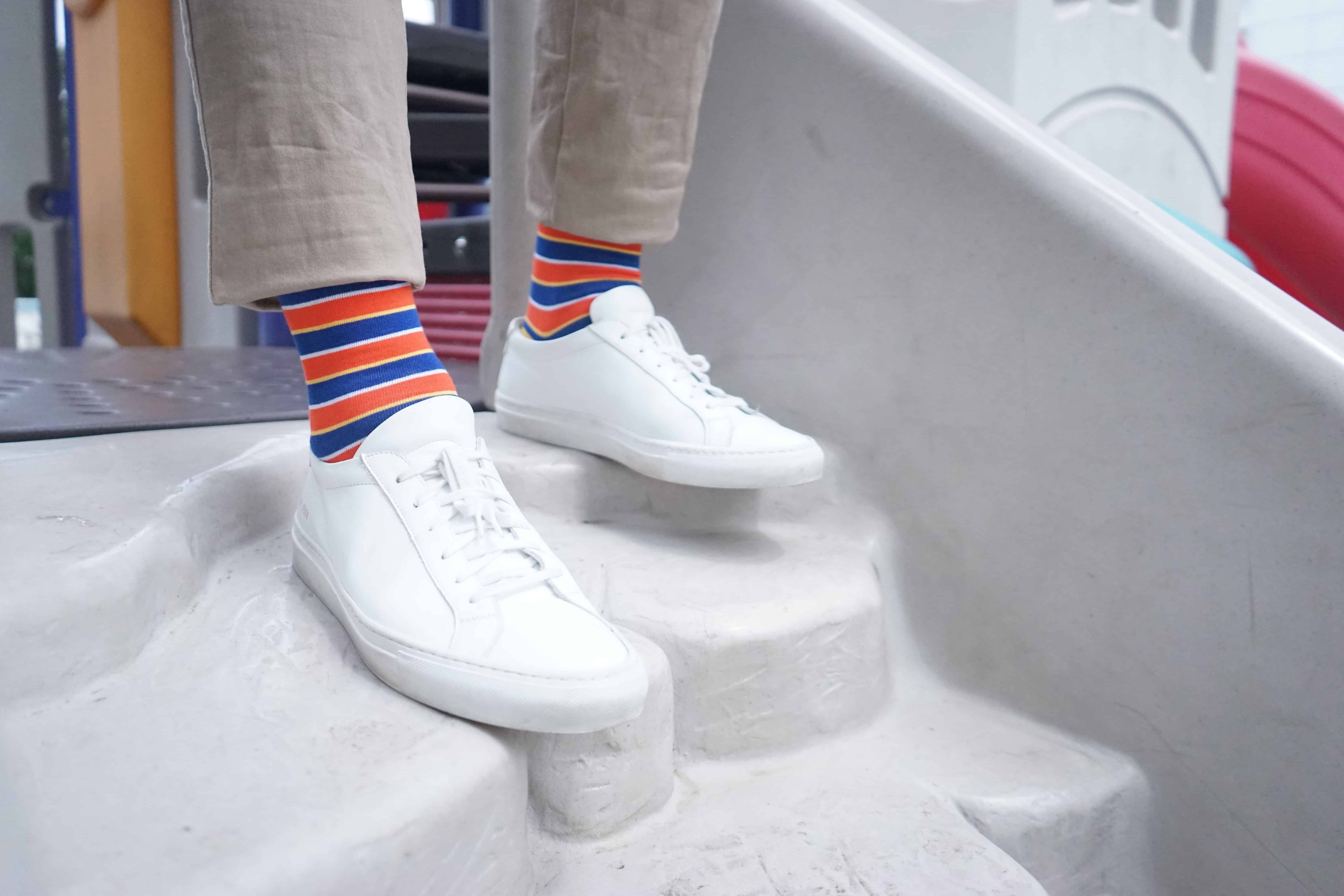 "What we always talk fondly about are the serendipitous moments where friends who have been buying our socks for a long time, and who really like the brand, find out that we are the people behind Freshly Pressed."
"One of us even had an online order coming from a neighbour living a few floors above, who wasn't aware that we were (the people) behind the brand!"
The collaborations they have done with other brands are also experiences that they hold dear to their hearts. These range from collaborations with Game Start Asia to Sole Superior and skate brand CHPLCO.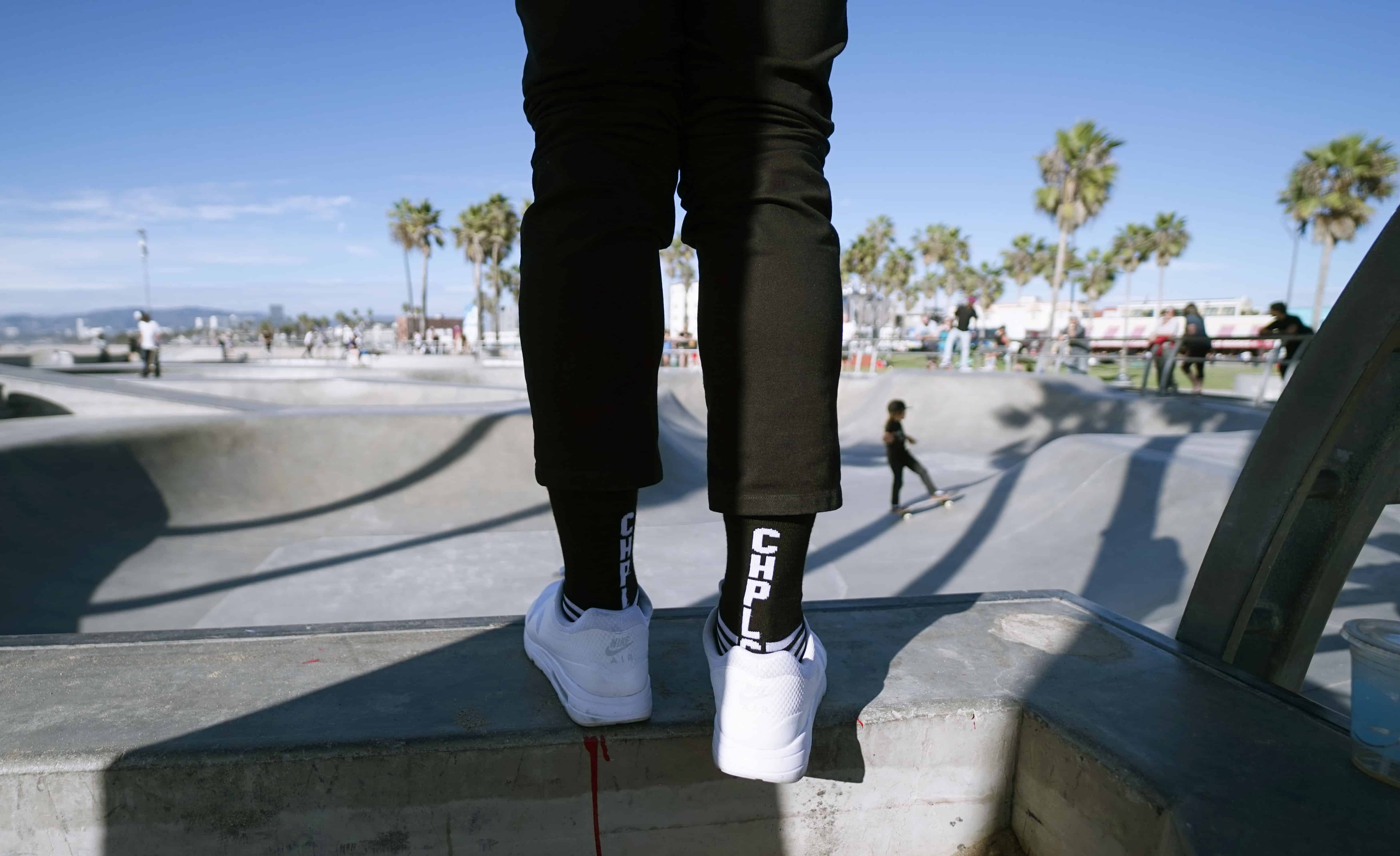 In addition, the collaboration with CHPLCO even led to a mini skate event that the Freshly Pressed team did with a mall in Chongqing, China, late last year.
Socks For a Social Cause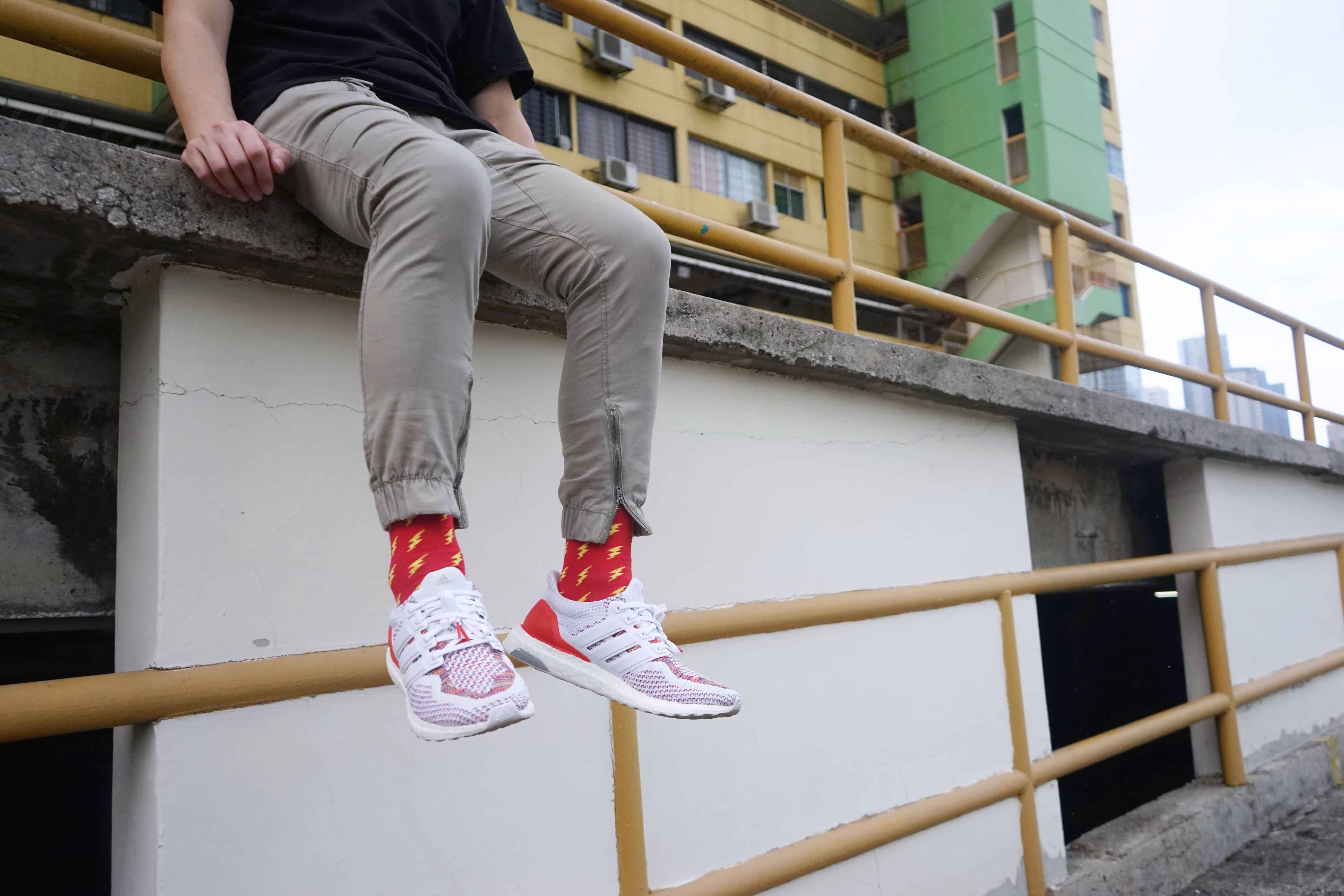 The team also shares that one of the things they have always hoped to do is to create something that can become bigger than themselves – which they can use as a platform to support the causes they strongly believe in.
Just like how the team view socks as a person's secret identity– because much is unseen from afar until the person gets up close – the team acknowledges that among those with Down syndrome, there are often misconceptions about who they are, and what they are capable of.
Hence, for the past two years, the team at Freshly Pressed Socks has been supporting MINDS to raise awareness for the cause on World Down Syndrome Day.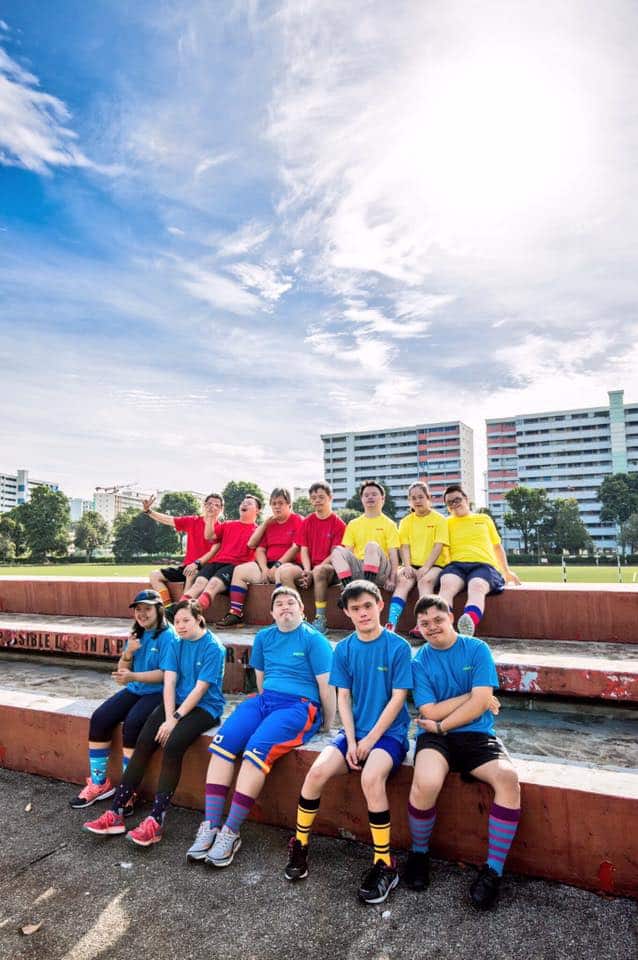 This occurs annually on 21 March (21st day of the 3rd month), to signify the uniqueness of the triplication (trisomy) of the twenty-first chromosome, which causes Down syndrome.
In support of the event, the Freshly Pressed team encourages people to wear their most brightly-coloured and unique socks – this serves as a conversation piece, both in support of Down syndrome and to help increase awareness about the genetic disorder.
In addition, the Freshly Pressed team also joins in the annual community event held by MINDS on World Down Syndrome Day, and sponsors the socks for the participants that take part – they'll be doing it again this year!
Expansion Plans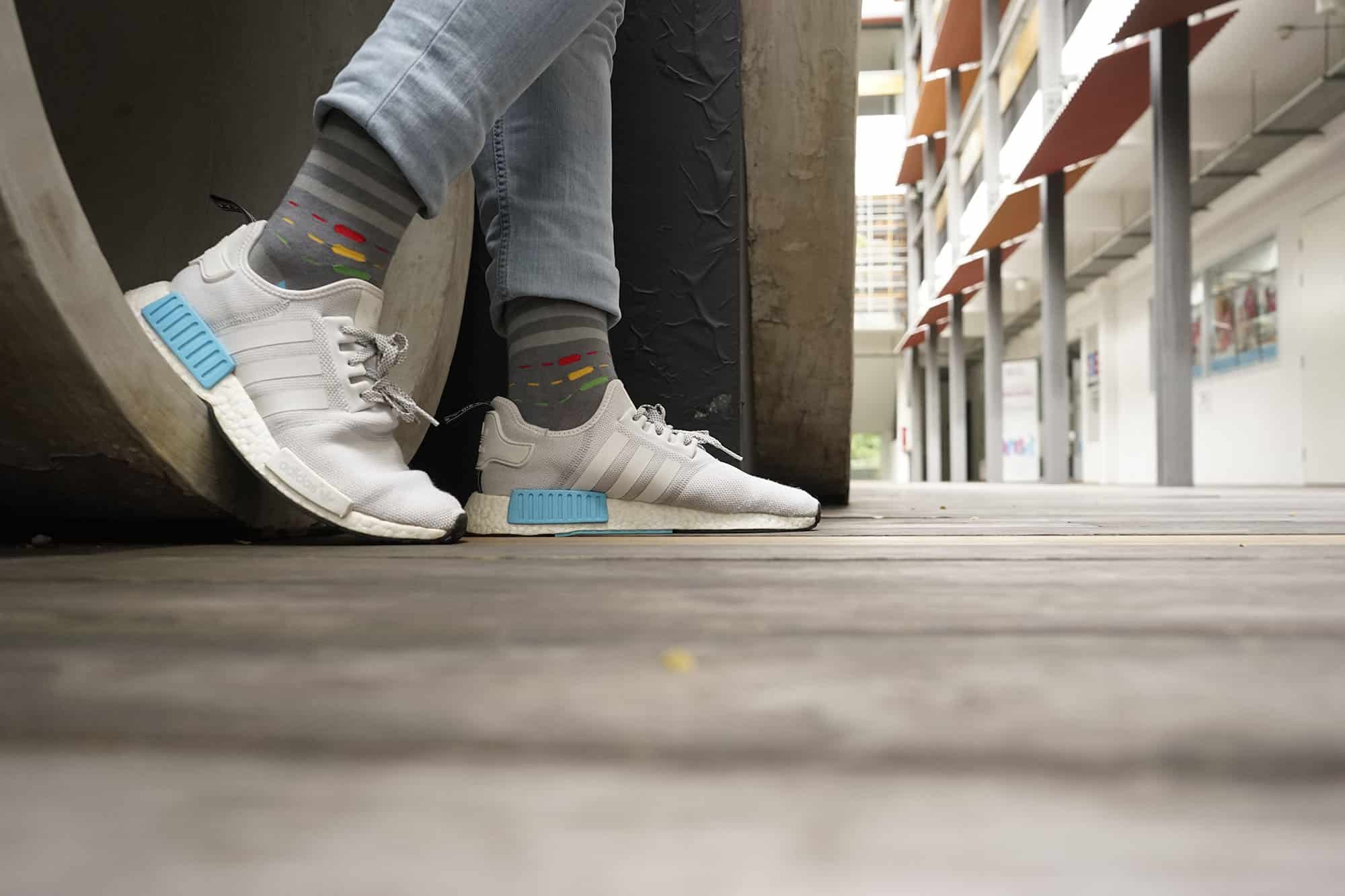 The trio, whose belief in the brand stems from the desire of story-telling, sees socks as the current available canvas which enables them to do so.
Nonetheless, they are looking to branch out to different mediums – which include apparel and other complementary items.
This author is keeping her eyes peeled on their brand expansion plans for sure!
Check out Freshly Pressed Socks here, or take a look at their World Down Syndrome Day (2017) collaboration page here.