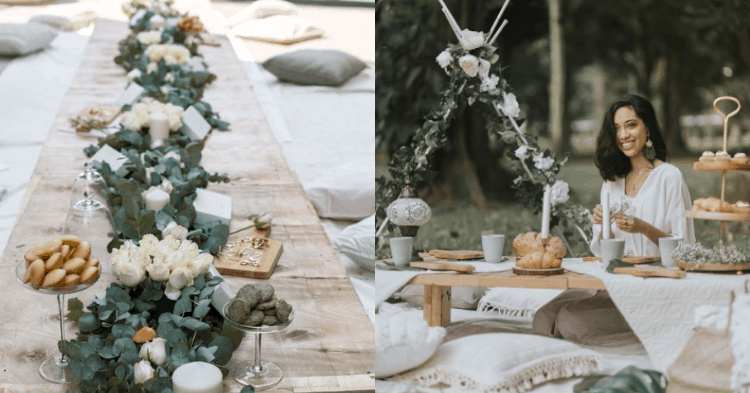 We all love social media and 'doing it for the gram', occasionally (or always, if you are like me). Thanks to technology, we easily turn to Instagram or Pinterest for design ideas and inspiration. One such trend that is on the rise now, is picnic set-ups.
Who wouldn't want to have a well-planned and embellished picnic for their special occasions?
Enter Planb.co, which organises picnics for you from start to end – planning, sourcing for equipment, setting up as well as clearing up. So, all you have to do is just show up and have a great time with your loved ones.
An Unintentional Start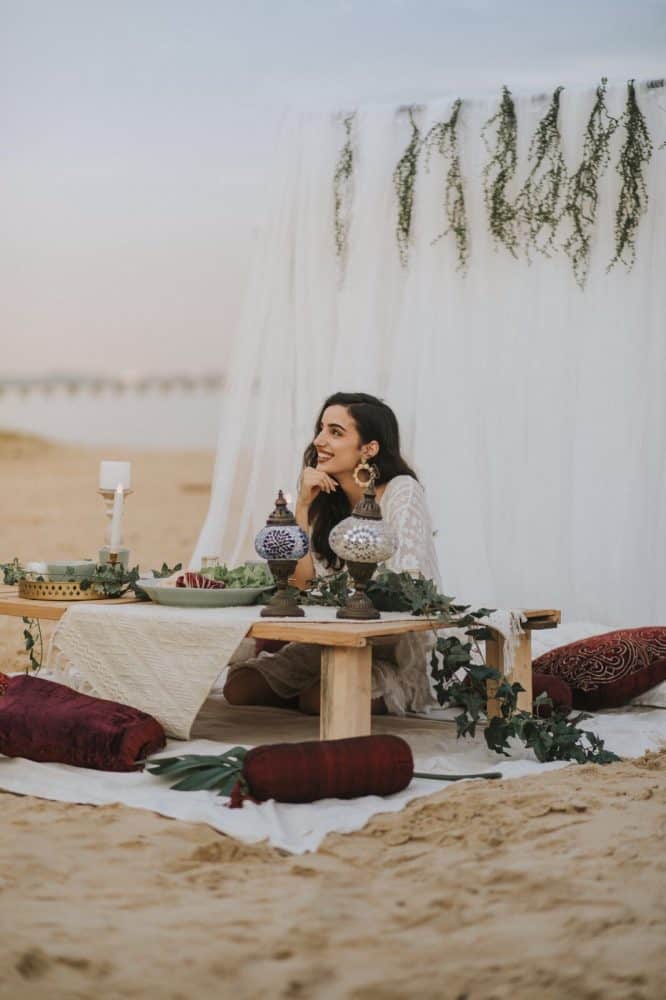 Kicked off by chance in September 2016, Sara Nazirah, the co-founder of Planb.co started by planning a surprise picnic for a friend's boyfriend. As a result, it garnered more people to hire their services.
Sara recalled, "Although it started off as an accident, I have always been passionate about visual creativity, event styling, and designing beautiful spaces for events. Picnics was a small way to enter into the events industry, especially since we had no experience."
People started contacting Planb.co to plan their picnics, and that in turn became a business idea for Sara and her partner. As much as Planb.co had an unintentional start to their journey, the name of their company was not deliberately fixed as well.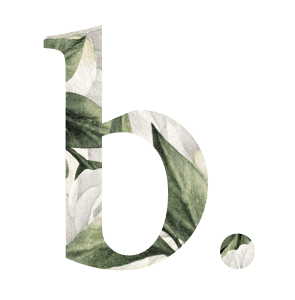 When they haven't had a name for their company, amidst the setting-up for a picnic once, Sara and her colleagues had to take shelter with their décor items when it rained heavily and that was when they told themselves "we need a plan B next time."
"We meant it as a joke that it could be the name of our company, and for some reason here we are 3 years later with the same name."
The Outstanding Aspect
Despite the competition and lack of experience, the founders strived to stand out through their unique theme. Evident in the company's Instagram feed, the minimal colour schemes significantly shout 'planb.co' when it comes to picnic set-ups.
With a strong belief to maintain their unique selling point of clean and elegant aesthetics, Planb.co ensures they leave a lasting impression on every client's picnic with the items used.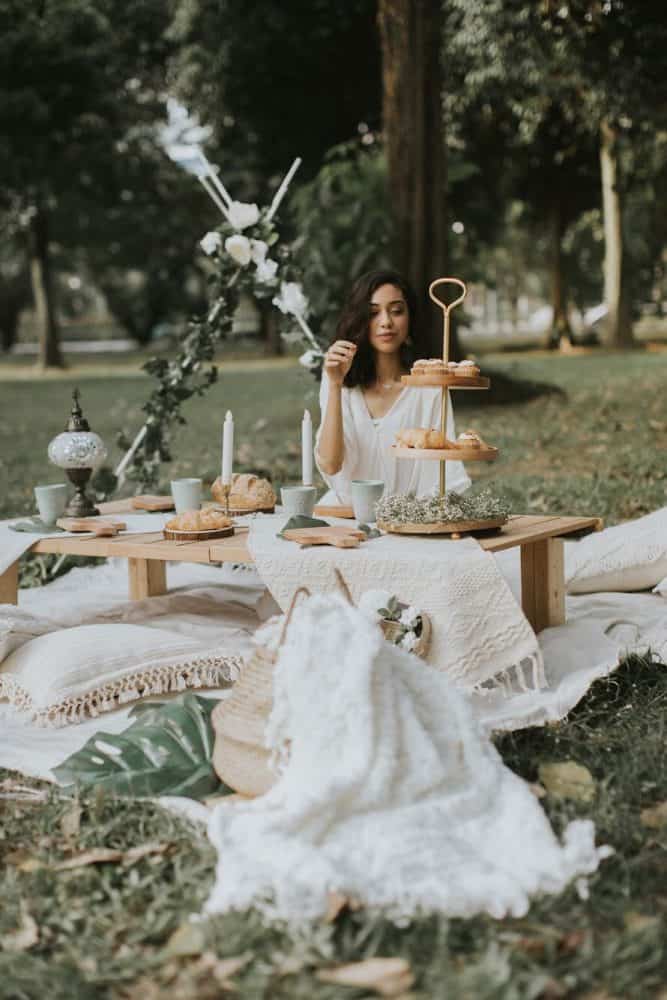 "It's what I feel sets us apart from other services and draws our clients to us in the first place."
Maintaining their signature style, some of these common décor items can definitely be spotted on a typical Planb.co's picnic set-up. They are fairy light backdrops, flowers, wooden accents, white drapes and many other 'chic' items.
"We take pride and effort for all our picnic themes that are carefully curated to be unique in our client's own way, but always following our signature style – which is clean, chic, and elegant."
Planb.co strives to seamlessly blend in their brand together with any kind of picnic theme you require to make your occasion special.
The set-ups look visually appealing as pictures which Sara thinks is fun to capture, but also ensures that you have a good time and live in the moment once you are done with capturing these memories.
Food makes up a huge part of picnics and Planb.co provides you 3 set menus with different cuisines for clients to choose from – Persian Patisserie, Pizza and Chill as well as Italian Café. With everything being taken care of for your picnic, all you have to do is enjoy this magical arrangement.
Operation Fulfilling Client Vision
When asked about the sourcing of décor items for specific clients and the process of fulfilling their client's vision, Sara painted a clear picture of how they go about making it happen.
Once they have reached out to their client and discussed the theme they require, Planb.co sets the stage by getting all the décor items needed. Some of these items come from an array of shops like IKEA, vintage and décor shops as well as any shops they find during their sourcing period if a client demands other items.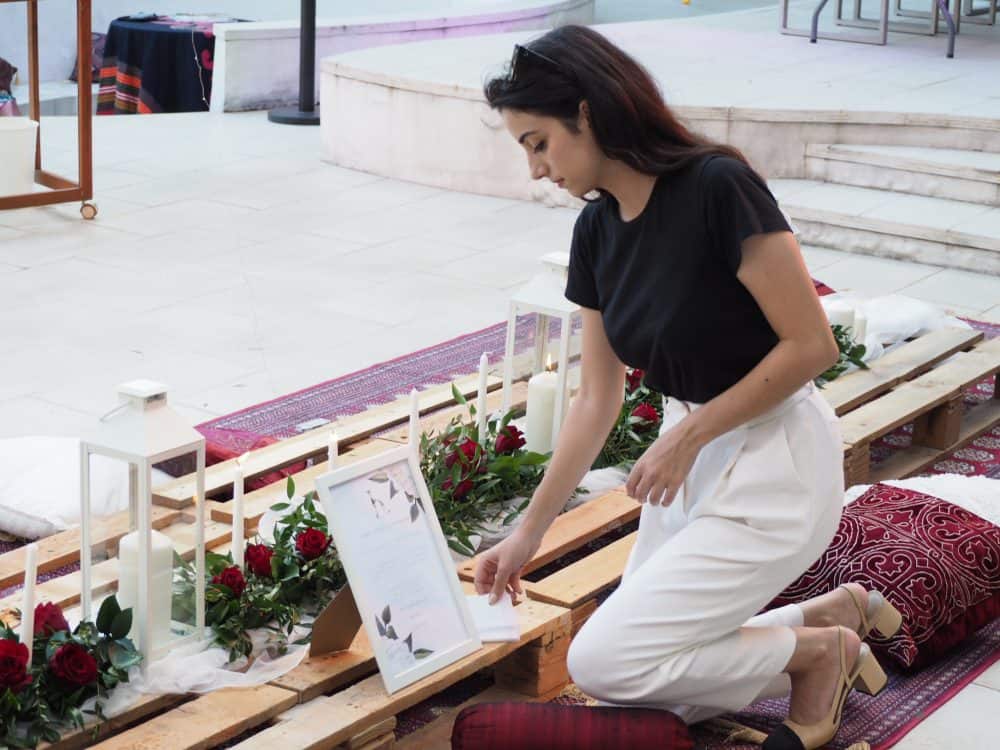 After which, things are put together as a team for an aesthetic picnic. "We ensure that everything is perfect down to the details and for the styling, every client has a different need depending on their occasion, so we work together with them to customise and fulfil their vision."
It has now become second nature for Planb.co to know how the organisation works and where each item goes on the set-up.
With their goal being – to provide clients with the best experience possible, the founders are satisfied when their clients are as well. They feel it is always a good sign when clients come back to organise another occasion with them.
Soaring Ahead
In the future, Planb.co plans to move from picnic to general event styling such as corporate events, small weddings and birthday setups. The team is preparing to discover more in the coming years on how they can better their set-ups without altering their brand theme..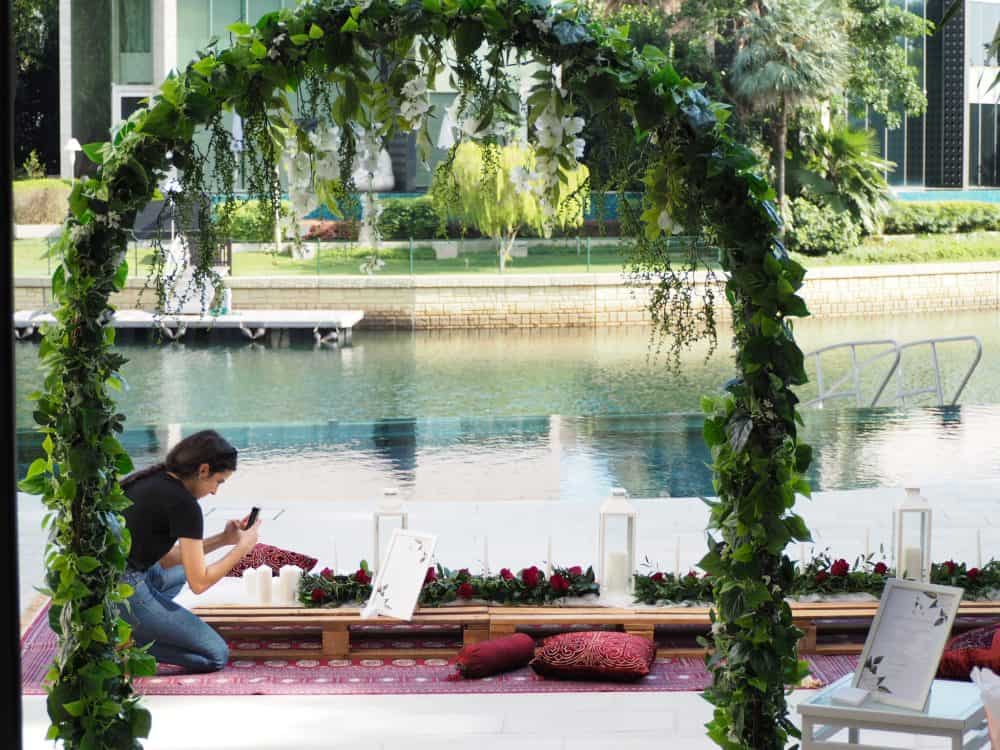 Learning from past experiences, Planb.co wants to ensure they add more fresh flowers to make the set-ups look elegant and remove small items for less cluttering of things
To find out more and book your own picnic, click here.