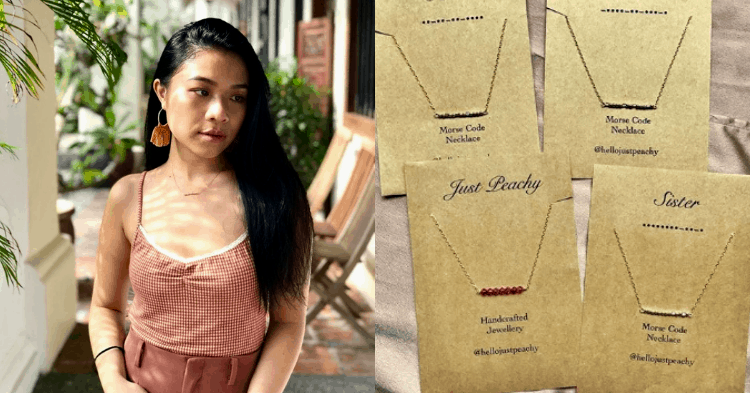 Thanks to crafty NTU student Samantha Fong, you can make morse codes a part of your daily outfit. The bubbly third-year Linguistics major runs a craft business on the side.
Established in July earlier this year, Just Peachy is an online enterprise which brings handcrafted decorative items and accessories to its customers.
I caught up with Samantha, who was inspired to create Morse Code accessories after taking a class in Cryptology.
Hello, Just Peachy
The name cards feature a quirky design bearing the a vibrant peach (the fruit, and colour) logo. Rows of handcrafted macrame earrings are laid out neatly on a spotless white cloth. More earrings drape from a small accessories rack, in hues of navy, fuschia, red and and teal.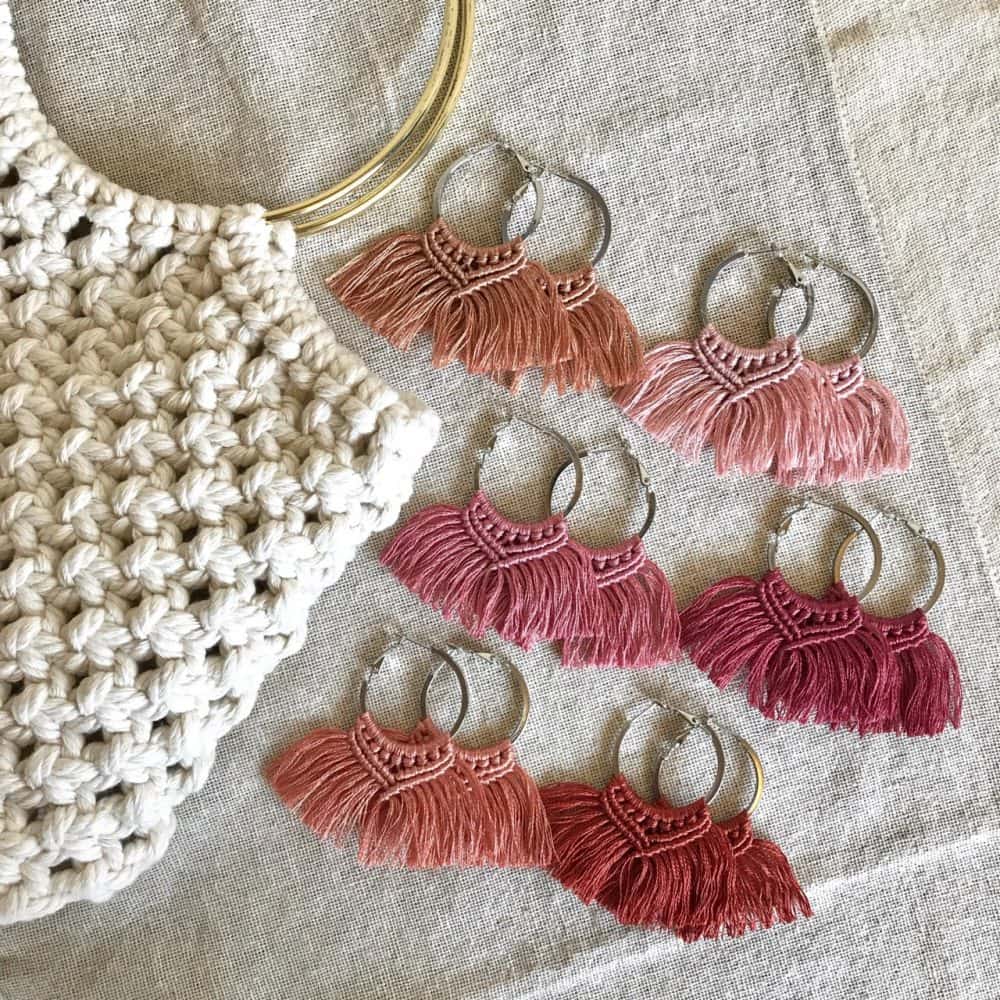 Considering how well-presented Samantha's booth was, imagine my shock when she told me she established Just Peachy only four months ago.
"To be honest, there wasn't a long period of preparation that went into Just Peachy before starting it. In fact, it was a rather spontaneous decision," says Samantha, who runs Just Peachy on her own.
The DIY Project That Got Things Going
Even so, Samantha always knew that she wanted to start a business way back in secondary school.
"None of my ideas materialized. This was partially due to the uncertainty I had in what kind of business I wanted to start, but mainly due to the fear of doing it alone."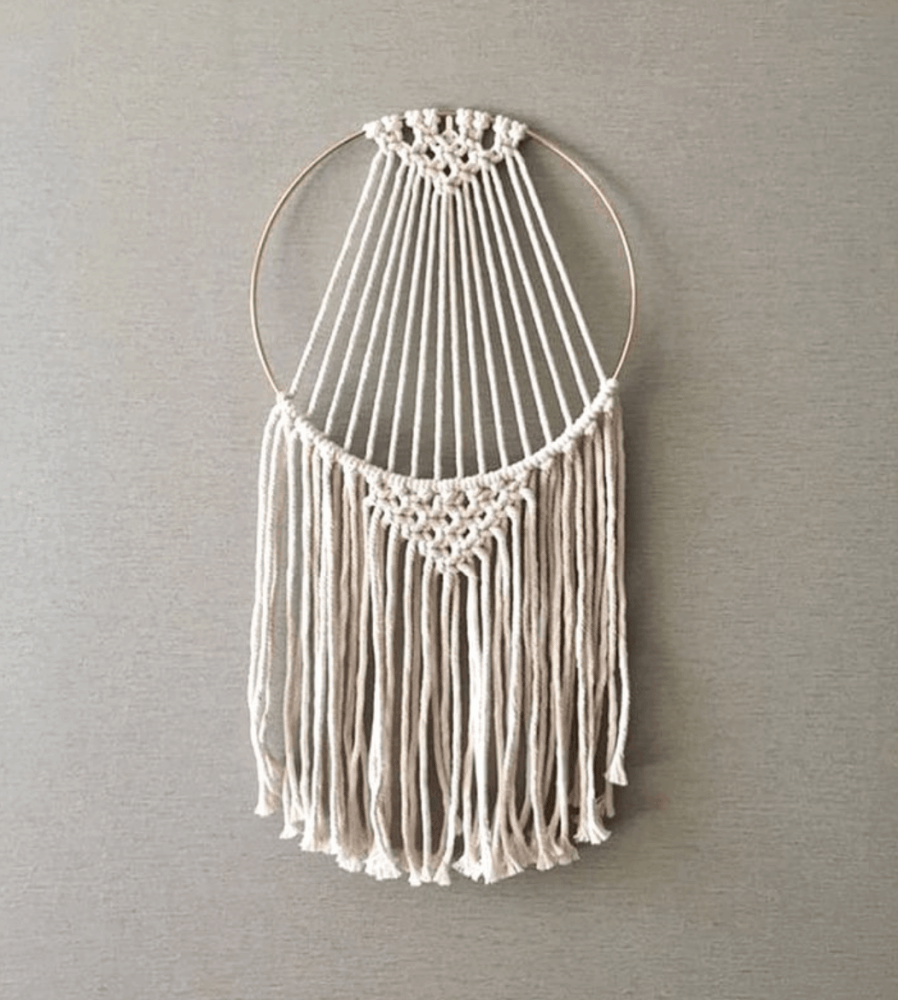 Samantha always believed that she needed a business partner to get things going. This mindset eventually shifted when she was in her second year of university.
She wanted to give her room a makeover and "embarked on a few DIY projects", including crafting a macrame wall hanging for decoration. "This sparked my interest in macrame and just creating things in general," elaborates Samantha.
"I soon realized that I could sell my DIY projects online. The first product I listed online was the macrame wall hanging. Following that, I decided to expand the range of products to accessories as earrings and bracelets."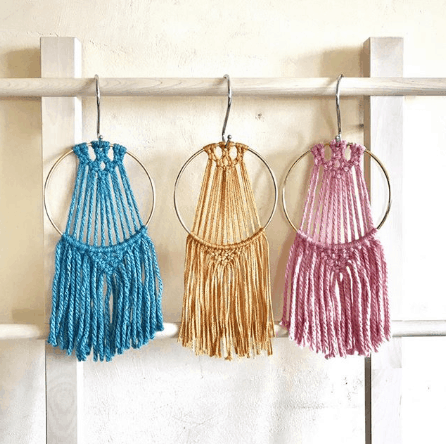 Having taken, up a jewellery-making class at the local community centre when she was a teenager, Samantha is no stranger to DIY.
"I was the only secondary school student in a class full of aunties," she laughs as she recalls her enjoyable experience.
"I've always been a very hands-on/creative person so being able to create something from scratch on my own is very fulfilling." 
She fell in love with macrame when she realised how simple it could be. Macrame, the art of knotting cord or string into patterns to make decorative items, is thought to have stemmed from Arabic origins. Macrame translates to "ornamental fringe" or "embroidered veil."
What Inspired The Morse Code Bracelet?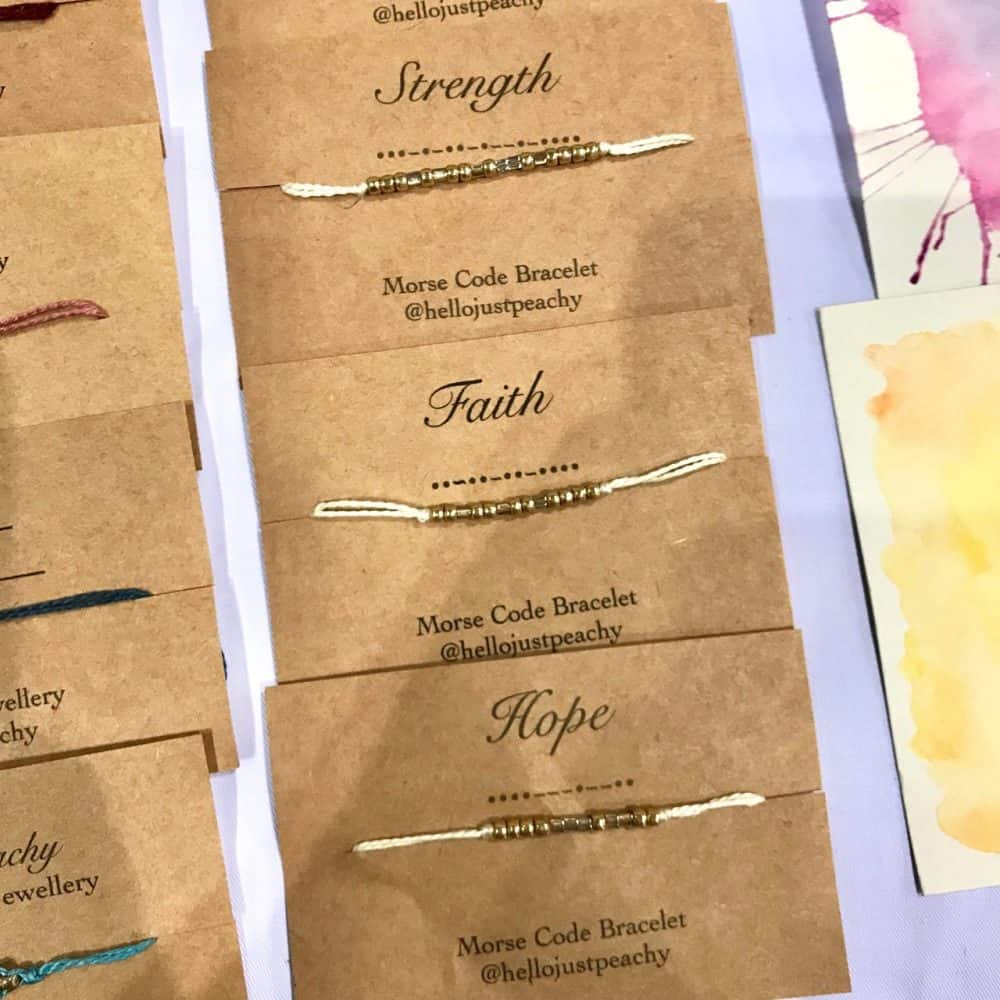 The morse code is essentially an arrangement of dots, dashes or long or short sounds used for transmitting audible or visual signals. In the past, it was used as a means of conveying distress signals and was a means of communication during the second World War.
Samantha, who took a course on Cryptology, decided to incorporate morse code into her accessories.
Having learnt the basics of morse code, she wanted to created an accessory that would be customisable. According to her, "it would make the item more meaningful, and people like personalised things."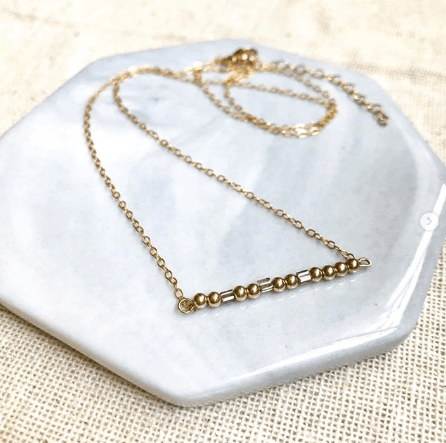 "I love the idea of wearing jewellery that has a "secret" message or something that could act as a positive daily reminder."
After careful curation, Samantha chose the words "faith", "hope" and "strength" to be represented in Morse code for her bracelets. These standard designs are available for purchase on her Instagram and Carousell account.
If customers fancy a different message, they are welcome to request for customizations which are made to order.
Attention To Detail
Samantha believes in handcrafting her products as this allows her to ensure the quality of each item. "I like being able to pay close attention to detail, providing the quality that mass production might not be able to achieve."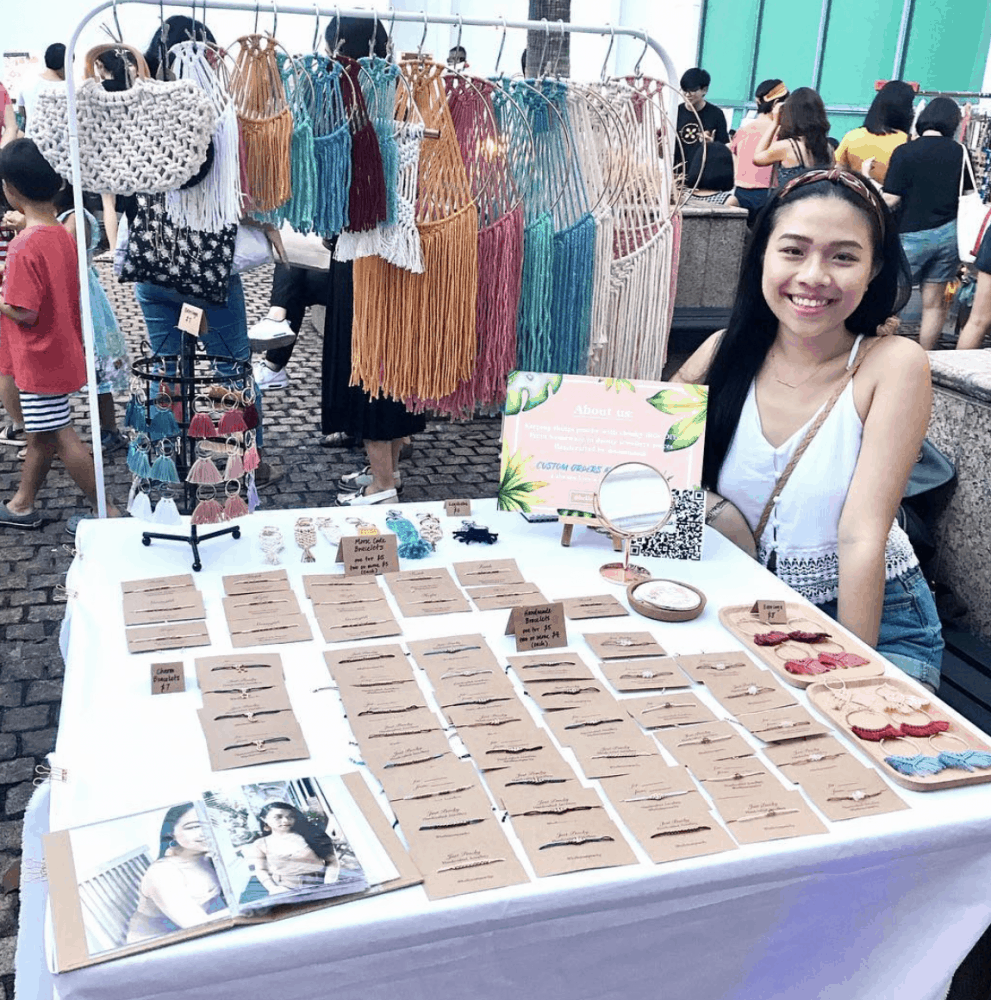 She acknowledges that while some customers may look towards cheaper options to save money, she is appealing to an audience that values quality.
That said, Samantha keeps her prices fairly affordable. Customers can enjoy quality handcrafted products without having to burn a gaping hole in their wallets.
A Morse Code bracelets will set you back just $6, while a large wall hanging costs $20. With competitive prices like these, more customers can access her handmade products.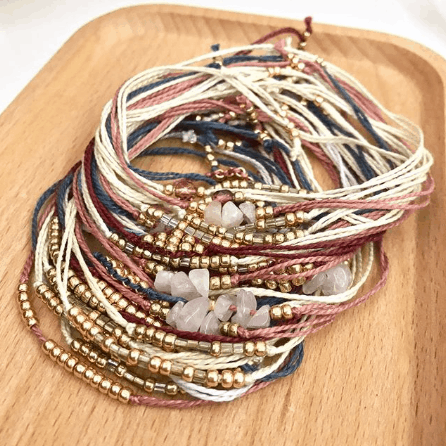 One of Samantha's most memorable encounters to date took place during her first pop-up booth at the Singapore Night Festival. A customer had placed an order for a large macrame wall hanging, furnishing Samantha with a few pictures of the style she was looking for. The rest of it was left up to Samantha's creativity, giving her "the liberty to interpret it into the design I would make."
"I was really afraid she wouldn't like what I had come up with, " recounts Samantha, as she had just started out then and did not have much experience.
Thankfully, the customer was pleasantly surprised and extremely satisfied with the end product. "It felt great to meet someone who truly appreciated the time and effort put into the piece," said Samantha. She added that such experiences are "confidence boosters" that encourage her to continue pursuing her craft.
Juggling It All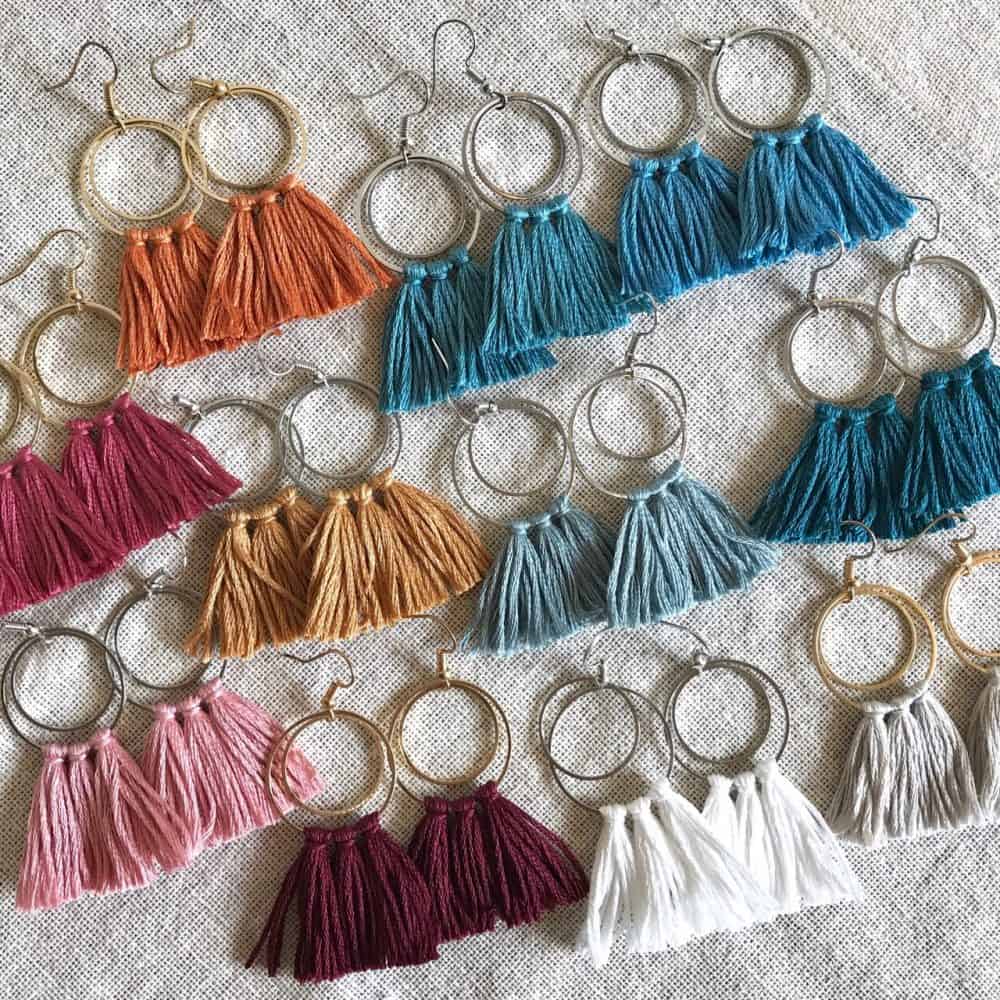 The rigour of a university education is one that many students struggle with. Coping with the demands of the school curriculum is tough as it is — and for Just Peachy, Samantha not only has to handle the business side of things, she has to meticulously craft every order as well.
She strikes a balances between school and work by trying to limit orders during extremely busy academic periods. However, if the orders do come in, she still makes a point to commit to them.
"I just make time for it," she says. "I used to watch Netflix during my study breaks, but now, I multi-task and work on the orders."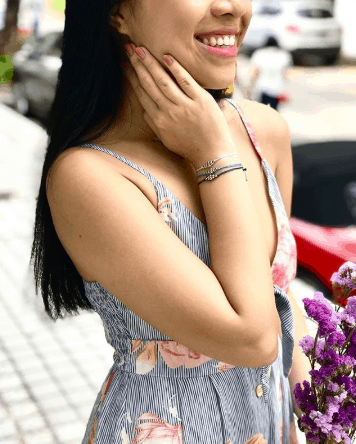 It's evident that her crafty venture was born out of passion. "No matter how busy I am, creating these products is still something I enjoy very much."
The budding entrepreneur intends to bring Just Peachy to greater heights after she graduates. "I would like to push myself to develop better quality products. Nothing is set in stone, but I am very interested in working on a proper jewellery line."
Samantha also aspires to give back to society someday. With her goal of helping others in mind, she hopes to gradually shift towards a social enterprise business model when Just Peachy becomes more established.
"Eventually, I would like to work on benefiting less fortunate children in terms of education."