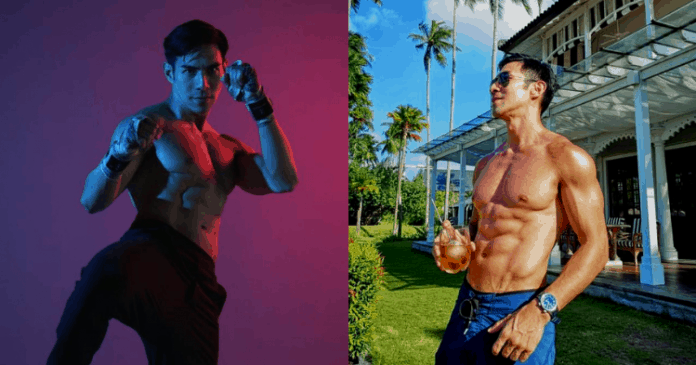 Paulo P.R Atienza is a 40-year-old who is walking proof that with vision, ambition, and determination, you're able to not only feel like a youthful person but look like one too.
His gait seems as brisk as any other 20-year-olds, and there are no wrinkles in sight.
It isn't farfetched to say that one will never be able to guess that he is 40.
So how did he become the person he is today – a Global Director, Fitness Award Winner, Club DJ, and Volunteer Leader?
Transformation Journey
His journey wasn't entirely a smooth sailing one.
"I wasn't always fit and passionate about music and life in general," Paulo says.
"Back in 2010, I was very depressed and lost purpose. On my birthday that year, I remember looking in the mirror and saying, "it's only going to downhill from here." I was lost in work, had no passions and hobbies. My mind, body and spirit felt empty."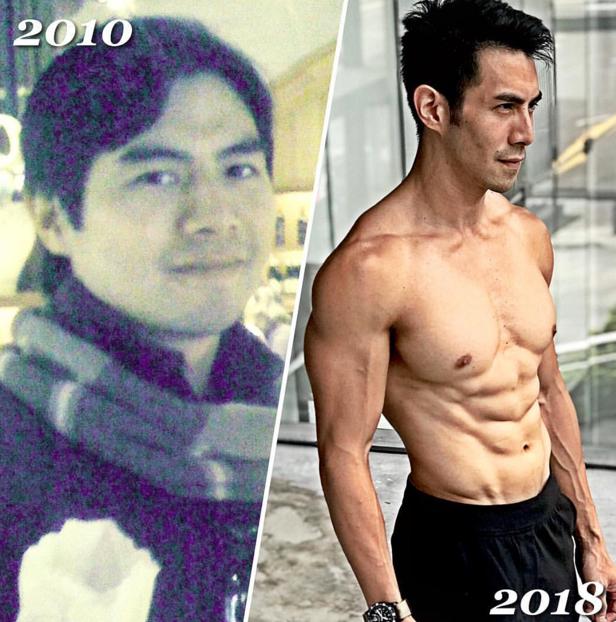 "In my depression, I was invited by a friend to join a retreat in Israel. This was the turning point for me and the trip gave me the kick to turn my life around."
"I had a renewed mindset on life. I had renewed energy and finally started to pursue what I've always wanted to but never did – music and fitness," he explains.
Exploring Music
Paolo used to spend his days cooped up within the four walls of an office.
Even though he had always had an immense interest in music, he didn't pursue it initially.
Fueled by motivation injected from the retreat and inspired by the likes of Kasakde, Grand Master Flash and System F., he decided to try his hands at being a DJ.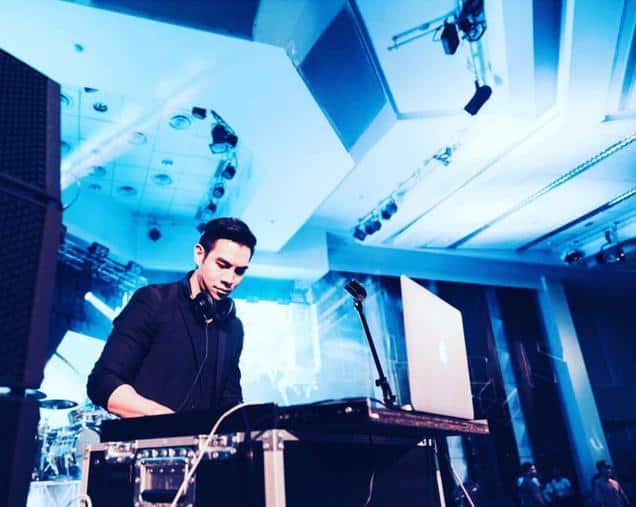 "When I first decided that I wanted to take up DJ-ing, I had no idea that I would later on be playing in public."
"I was just doing it on an iPad as a creative outlet. During that time, my colleague was organizing the Regional End-Year dinner and dance party. She said, "Hey, you're pretty good at that – do you want to play for our company's party?""
A promoter in attendance saw Paulo play and the rest is history. Since then, he has been invited to perform as a DJ for numerous events.
His latest stints include Magazine Anniversary Party at Bar Rouge and Fitness Fest at Marina Bay Sands.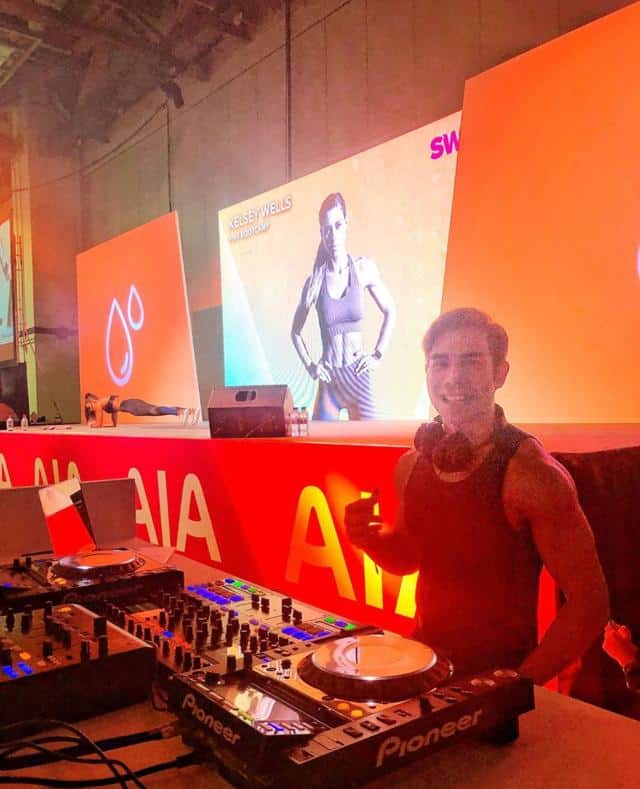 Getting Into Fitness
Paolo had weighed about 79kg which was overweight for his height.
"The toughest part is how to start. Even when you are clear of what you want to achieve, the long road ahead can be quite intimidating," he states.
Compared to his foray into the realm of music, his fitness transformation took slightly longer – a year and a half.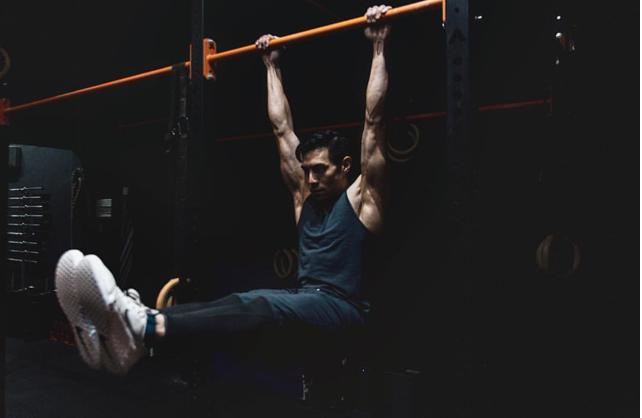 While it's relatively quick still, Paulo admits that there were moments where he wanted to give up.
"Every session," he laughs.
"What helped me power through challenges is knowing I have a deeper motivation. If my whole intent is just to get abs, I would have given up a long time ago."
"I wanted to break through the limits I have set for myself. The pleasant surprise is that if your motivation is deeper, then you get the abs anyway!"
Undergoing Training
He first started with a Personal Trainer at Fitness First – a close friend of his was leaving for the States and had 20 leftover sessions at the gym, all of which he gave to Paulo.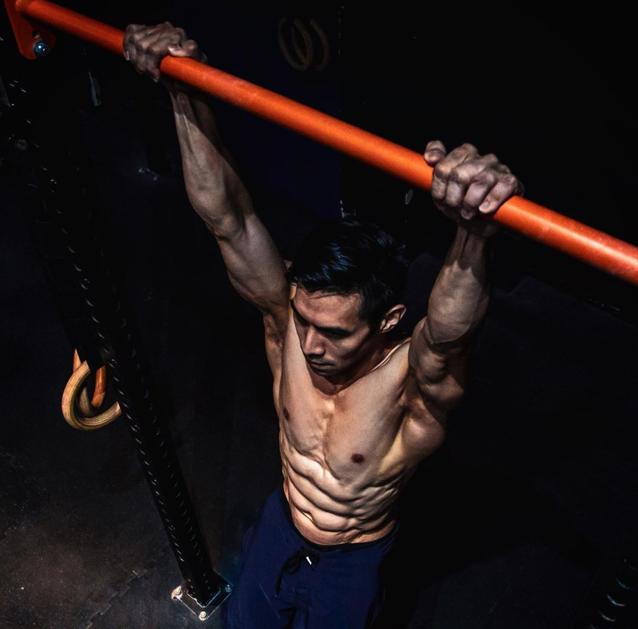 A year later, he conquered Grousel Mountain with his brothers. He then went on to participate in Tough Mudder's 21km obstacle course and a New York marathon.
After merely three years of training, Paulo was awarded a New You Award from Fitness First.
Currently, he still trains four to five times a week.
"I do a mix of different sports now and not just gym. I do crossfit, HIIT, spin, martial arts and weight lifting,", he quips.
Level Up
Now, apart from being a fitness expert and professional club DJ, he has also thrived in his career as the Global Head of Marketing and eCommerce for a Dutch Multinational Company.
Paulo's all-rounded success has brought around various opportunities.
In 2017, He was featured in Augustman whereby he had been invited to an A-lister only competition that involved piloting drones – Game of Drones.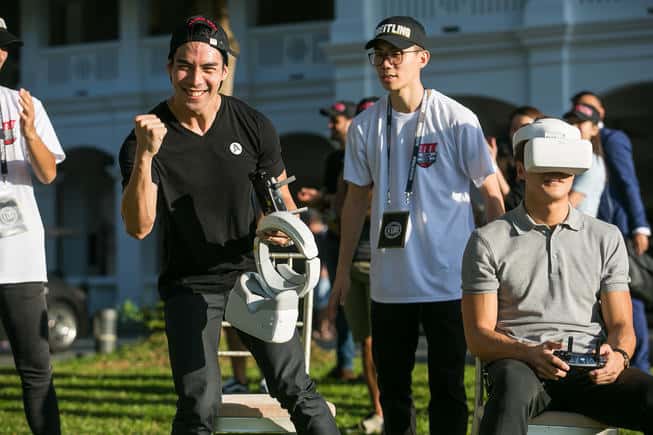 The competition turned out to be a neck-to-neck fight between drones that were piloted by Paulo and Korean actor Peter Lee Jae Yoon.
Paulo emerged victorious.
A year later, he was ranked first in Broc n Bells' Crazy Fit Asians list that features a total of 16 Fitness Warriors like Victoria Cheng and Liv Lo, to name a few.
In The Future
Having already accomplished this much, it's a wonder what else he's keen on tackling next.
"Believe it or not, even after years of DJ-ing, I've never ever recorded one single set! Reason is that I always want to play live and pre-recordings always serve as temptation to get lazy on the stage."
"I have a couple of events coming up, and I hope to feature the new sounds then!", he effuses.
Paulo has voiced his interest in setting up his own gym in the future too.
"However, my corporate training has taught me that passion alone can't put food on the table. You have to have a sound business model. I have to study the market first."